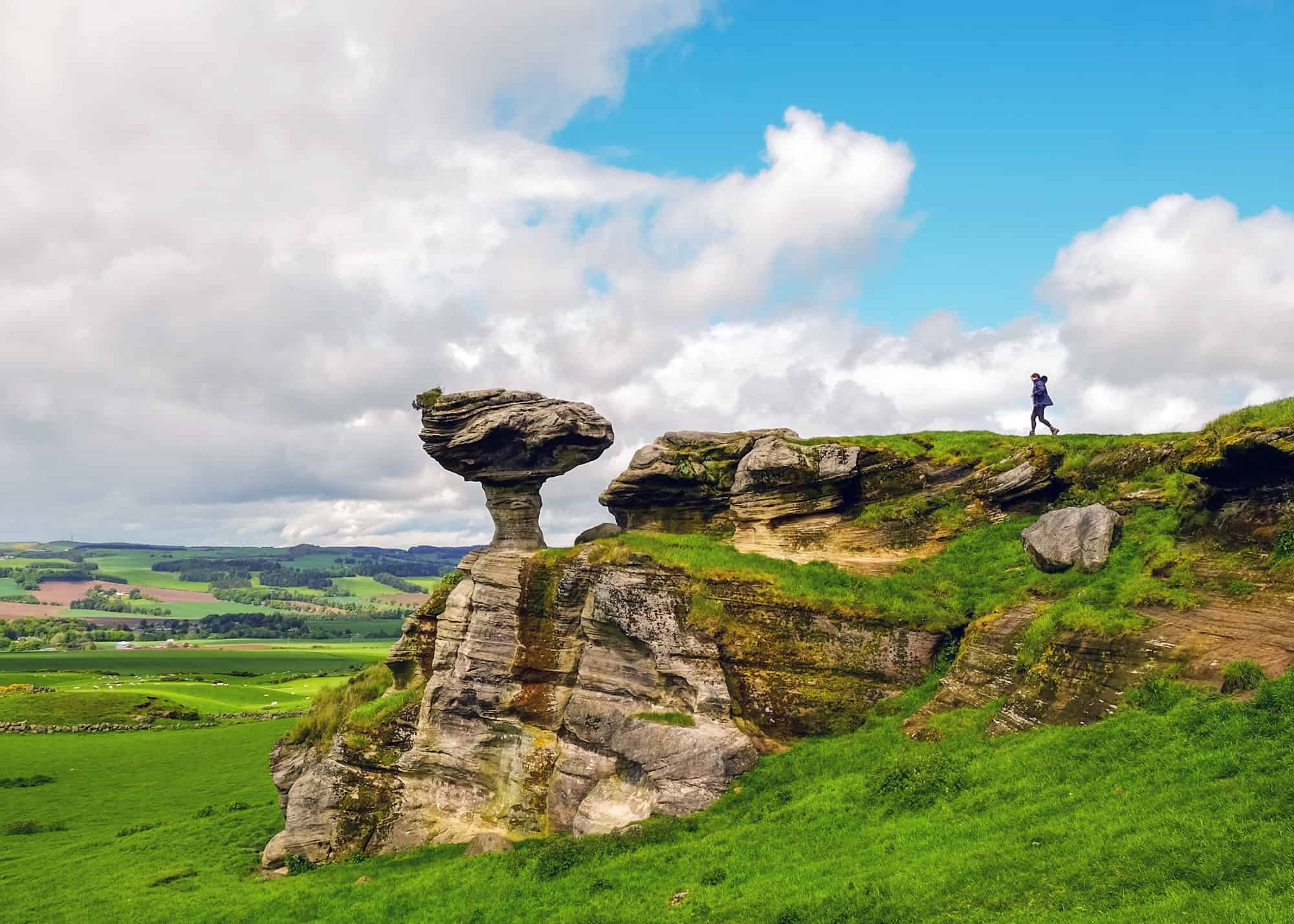 get outside
How to get outside in Scotland
With 30 great trails, 282 Munros to climb and two National Parks – walking in Scotland can easily get addictive! If you fancy getting outside there are hundreds of amazing walks right across the country from the Highlands to the Lowlands. Here's how to get outside and explore Scotland.
Scotland's National Parks
Scotland has two national parks – the Cairngorms and Loch Lomond and the Trossachs, here is how to explore them.
Hiking in Scotland
How to climb the best hills in Scotland, my guides to 'bagging a Munro' to be best day hikes
How to climb a Munro
A beginners guide to climbing Scotland's Munros – mountains over 3000ft
How to climb… Scotland's best hills
Rising just 350m above Loch Lomond, Conic Hill gives up one of the best views in Scotland – and achieved without much effort at all. Here is how to climb it.
Ben Vane might be small, but this is a mighty wee hill in the Arrochar Alps. Here is how to climb Ben Vane.
One of the most popular hills for beginners and families, Ben Vrackie has a great path to the top. Here is how to climb Ben Vrackie.
One of the most popular hills for beginners and families, here is how to climb Dumyat near Stirling.
One of the most popular Munros for beginners, Ben Vorlich at Loch Earn offers up a great day out with fantastic views across Perthshire.
For not much effort, Meall nan Tarmachan gives extensive views across the extensive Ben Lawers Range, Loch Tay and Highland Perthshire.
Giving a truly stunning view over the giant peaks of the Mamores, Ben Nevis and down to Loch Linnhe, here is how to climb the Pap of Glencoe.
Famous for its distinctive shape and rocky crags and the challenge of 'threading the needle', climbing the Cobbler is a great introduction to the hills in Scotland. Here is how to climb it.
Assynt's landscape of otherworldly rock formations is literally jaw-dropping – Suilven, Cul Mor, and one of the most popular hills to climb in Scotland – Stac Pollaidh. Here is how to climb it.
Above turquoise waters and white sandy beaches rise the otherworldly rock formations of Assynt in the Scottish Highlands. Climb the mighty Suilven for one of best hillwalking days in the whole of Britain.
A spectacular (and breathless!) day climbing Ben Nevis, Scotland's highest mountain.
If you fancy getting out for a walk in Scotland, you don't have to head to the Highlands. Here is how to climb the Pentland Hills.
On the southern edge of the Cairngorm National Park is Corrie Fee, Scotland's most dramatic glacial valley. Let's explore!
From getting lost in the fog to a race against the dark, here is how not to make the same mistakes bagging a Munro as us!
The Trossachs has beautiful woodlands, the pretty towns of Callendar and Aberfeldy, and one of my favourite hills in Scotland, Ben Ledi.