So you are planning a trip to Scotland? Hooray! How exciting! Don't know where to start with the rest of the planning? Travelling to any new place can be overwhelming – and with thousands of miles of stunning scenery, lochs, mediaeval cities, castles, mountains, national parks and hundreds of islands to visit, planning your trip to Scotland can be mind-boggling. Here's my guide to everything you need to know about planning a trip to Scotland.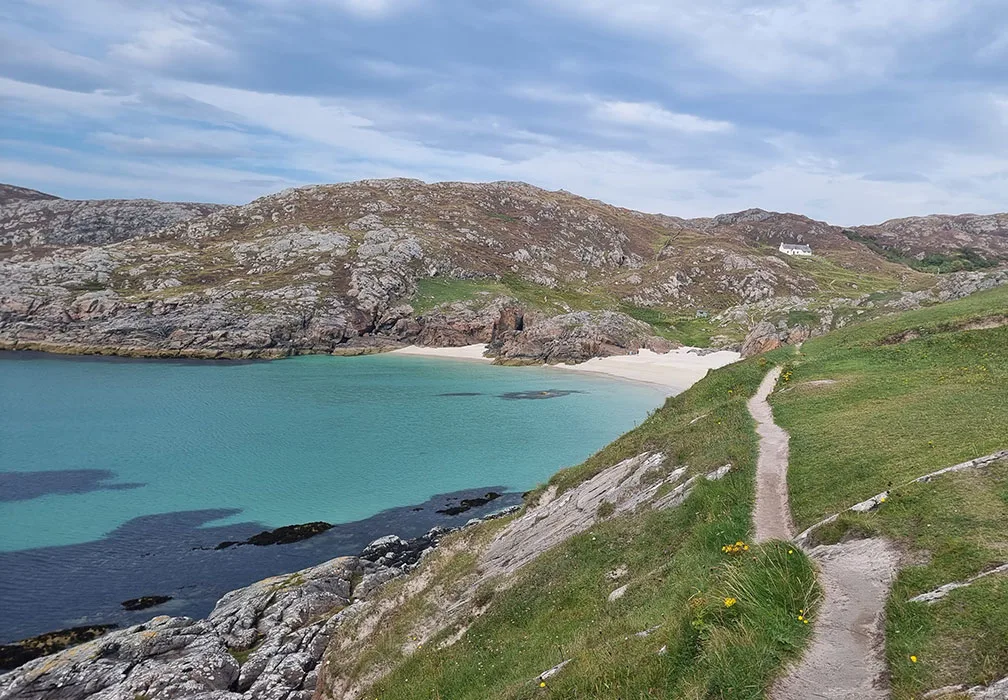 Let's start with your itinerary...
You've probably got a few things to do in Scotland on your to-do list already. Want to visit the Isle of Skye? Go to the Edinburgh festival? Drive through Glencoe? See that castle with the wee bridge?
Like a lot of places in the world, at times Scotland can suffer from over-tourism. Glencoe is full of bad parking, there are crowds jostling to take videos of the 'Harry Potter train' going over the Glenfinnan viaduct and locals moan on Facebook about being stuck behind convoys of camper vans on their way to the Fairy Pools on Skye.
Thankfully Scotland is a huge place, and there are loads of places you can visit to get off the beaten track and away from the crowds. I'm not saying don't visit the popular spots, but don't make them the focus of your trip or you are truly missing out on the real Scotland – not the one you've seen on Instagram.
If you want to truly experience the real Scotland, these guides to planning a trip to Scotland can help:
Planning a road trip around Scotland
Planning a road trip in Scotland is an art. Maybe you have a week, 10 days or if you are lucky, even longer. You will still want to see EVERYTHING, including going to the Outer Hebrides, Skye, Orkney and Loch Ness. Stop! Even living for 20 years in Scotland, believe me, seeing it all cannot be done. You will just need to keep coming back – or use one of my itineraries to plan your perfect trip:
Book somewhere fabulous to stay in Scotland
Scotland does accommodation brilliantly. From luxury hotels to glamping and camping there is so much choice. However not everywhere is good – and prices can be very high. Here are my favourite places to stay in Scotland – tried and tested by us!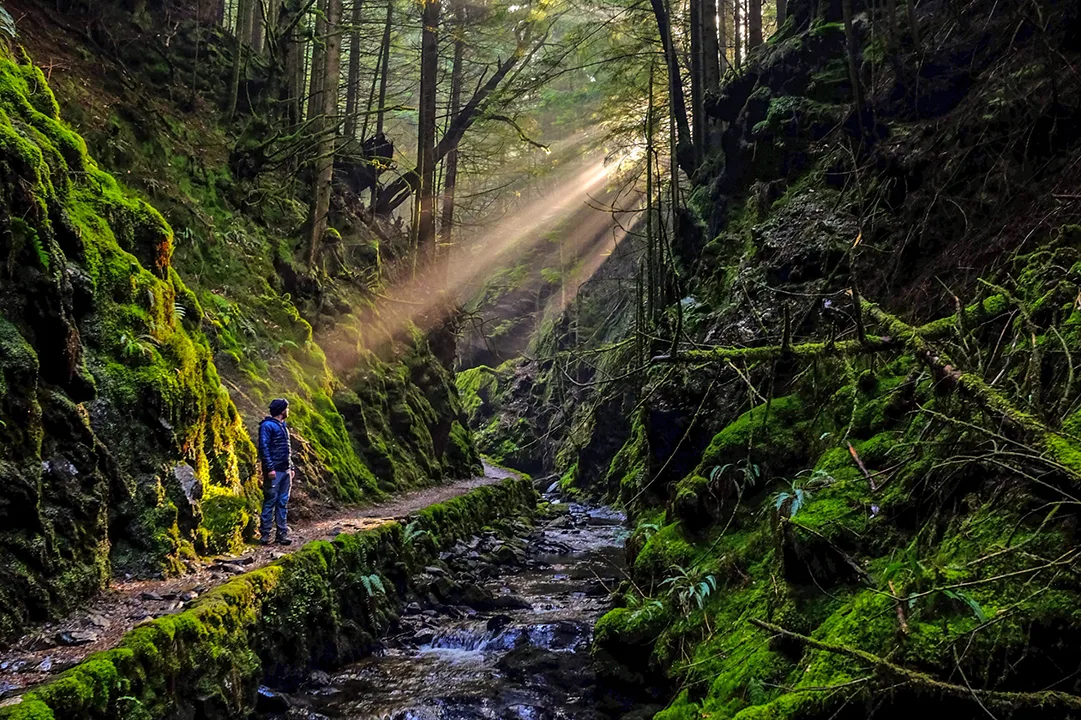 Prepare for the Scottish 'weather'
It is going to rain on your trip to Scotland. I can guarantee it. Scotland doesn't stay a wonderful green & verra pleasant land without a lot of rain. When we talk about the 'weather in Scotland' we rarely mean the sun.
Instead, we have hundreds of words to describe rain – my favourites include:
dreich (miserable)
drookit (absolutely chucking it down)
stoating (the rain is literally bouncing off the ground, also used to describe very drunk people) and
haar (a thick sea mist which means you can't see a bloody thing, mostly seen in Skye and Edinburgh).
We do get some sun, occasionally, but don't forget to pack a waterproof coat, that's all I am saying. To quote Billy Connolly, there's no such thing as bad weather, just the wrong clothing, so get yourself a sexy raincoat and live a little.
The really 'Scottish' things you shouldn't miss
Let's start with the really Scottish stuff you want to do shall we?
See a Highland Coo
The 'Helian Coo' is an icon of Scotland – so much our tourist board, Visit Scotland, have renamed Tuesday as '#coosday' – check out the hashtag on Instagram for much cuteness! A photograph of our fluffy gentle monsters will be high up on your list, don't worry you will see them everywhere.
One of my favourite places to get up close and personal with a coo is on the slopes of Conic Hill above Loch Lomond – you also get a brilliant view of the loch, win win. Did you know that our actual national animal of Scotland is a Unicorn? Yes really.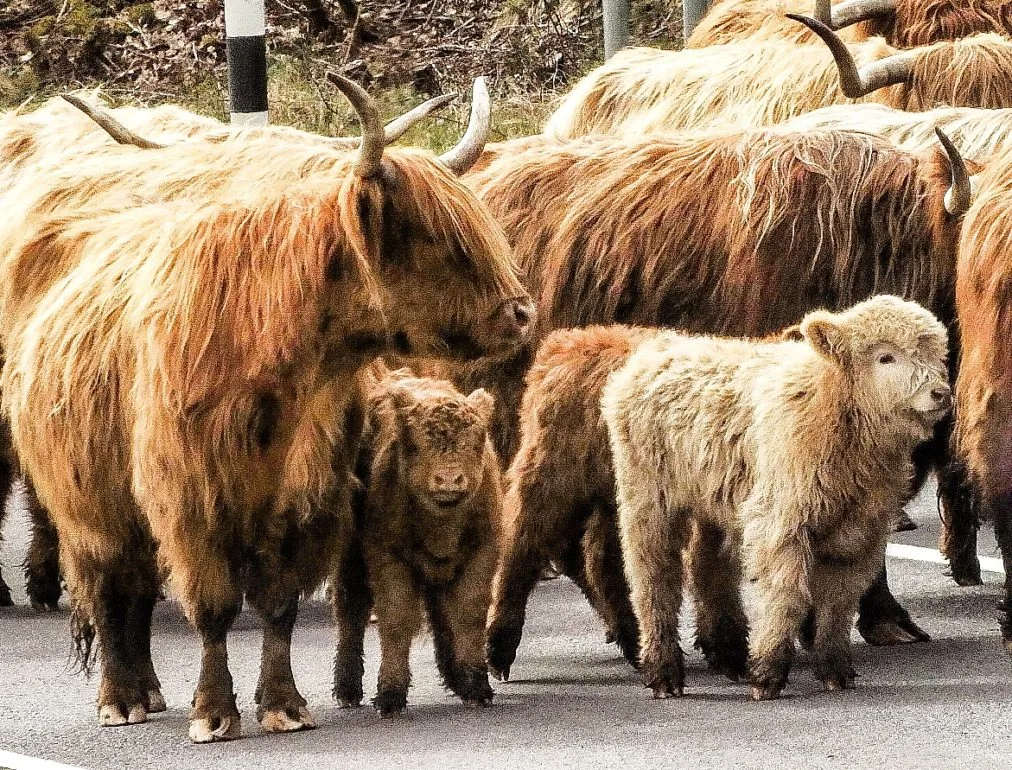 Dance with a man in a kilt
Scotland's national dress is actually rather good and whether yer man is a Skinny Malinky long legs or knobbly of the knee, the kilt turns a Scot into a ScotsMAN and it really does turn every lady slightly wobbly – see Outlander for evidence.
Sadly kilts aren't worn by men at all times, but the best place to see kilts are at weddings, ceilidhs (Scottish dances) and formal events – so try and get yourself invited to one (or gatecrash, the more the merrier!)
Drink whisky
The 'water of life 'is behind many of our late nights (and our jovial nature) so you have to give it a try. There are over 300 whisky distilleries across Scotland – there really is a style for everyone.
Read my guide to Scottish Whisky, my guide to The Isle of Islay and how to discover the whiskies of Speyside.
Tried a few and really don't like whisky? There are also over 130 breweries and a plethora of gin producers. Don't forget that whisky in Scotland has no E – and you will be corrected instantly, it is a matter of pride.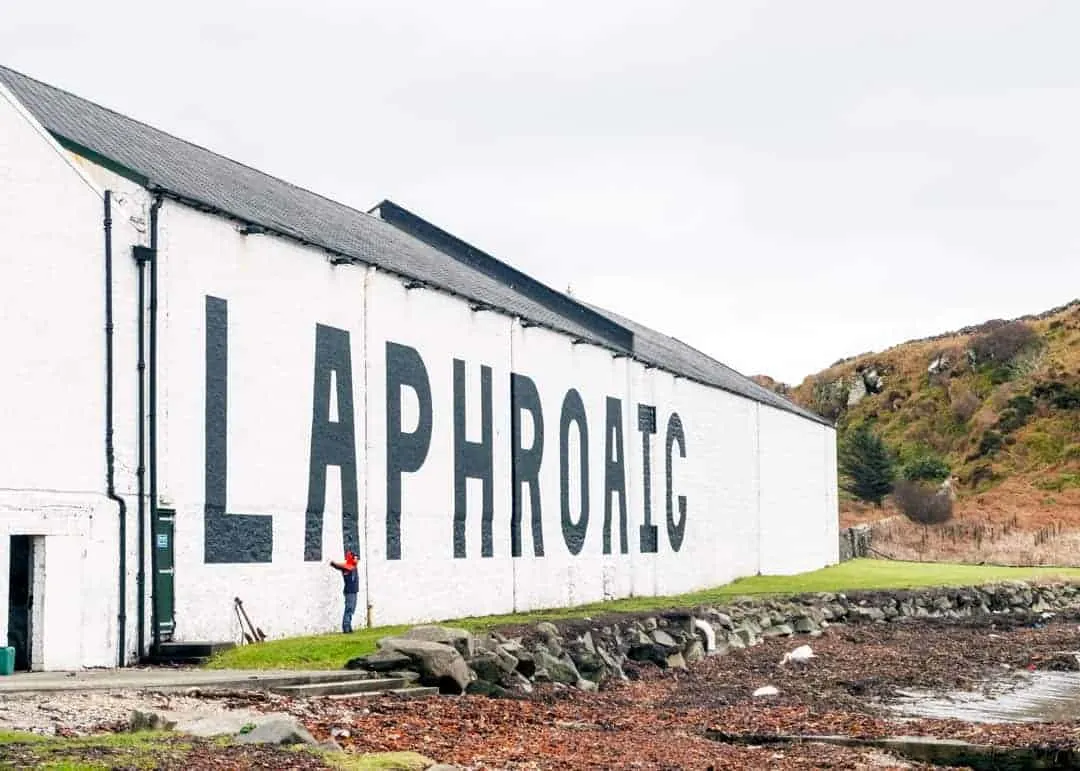 Avoid the midges
A small biting fly, midges appear in humungous clouds just as you want to enjoy the sunshine and are the bane of our west coast summers. You can avoid them by visiting Scotland in the offseason, or by staying on the east coast or south Scotland. You can protect yourself from them somewhat with Smidge spray and head nets.
It is also worth watching out for ticks and clegs (massive horseflies) if you are out exploring the countryside in summer.
Try Haggis
We love haggis so much in Scotland that we eat it for breakfast. The trick is to try and not think about what you are eating (just like black pudding) and forget it is all the bits of a sheep you'd normally thrown away, wrapped up in the stomach.
If you really can't face it (and its absolutely delicious so you are missing out) there are veggie versions which are just as good – and some say even better. Haggis is usually served with neeps (turnip) and tatties (potato).
Stock up on Irn Bru
Drunk too much whisky? The Scottish hangover cure is a fried breakfast and a can of Irn Bru a lurid orange and sickly sweet fizzy juice. It is an acquired taste (and since they reduced the sugar content, even more so) but it works marvellously the day after the night before.
Hear Bagpipes
Some people love them but stay away from them if you have a hangover. It is truly painful.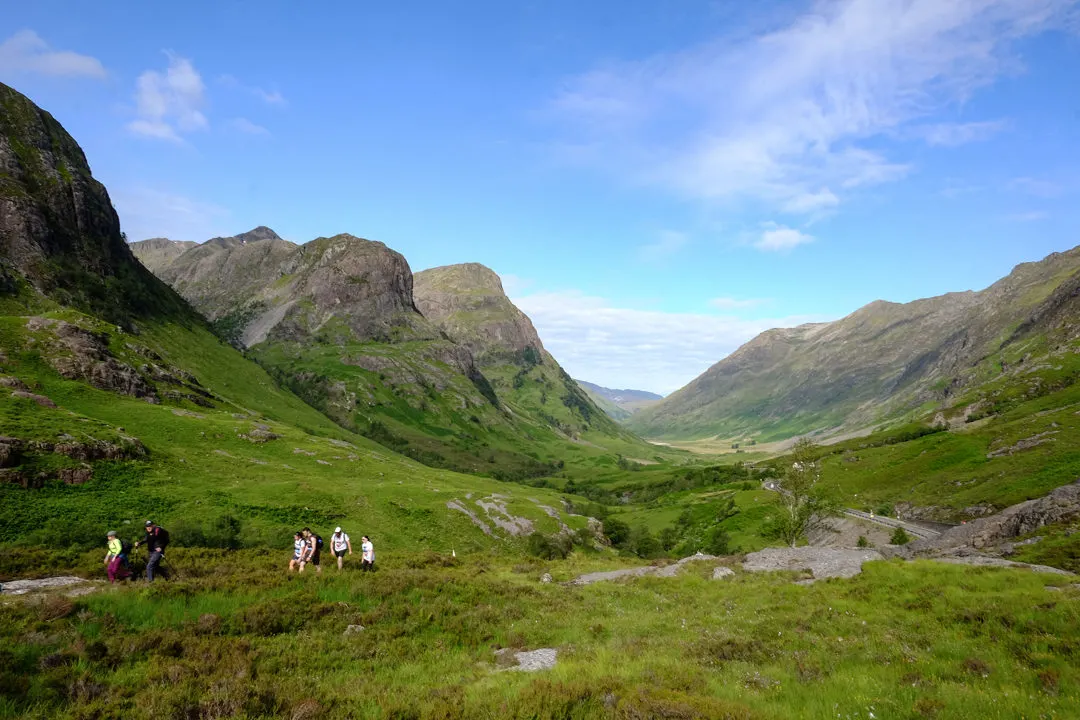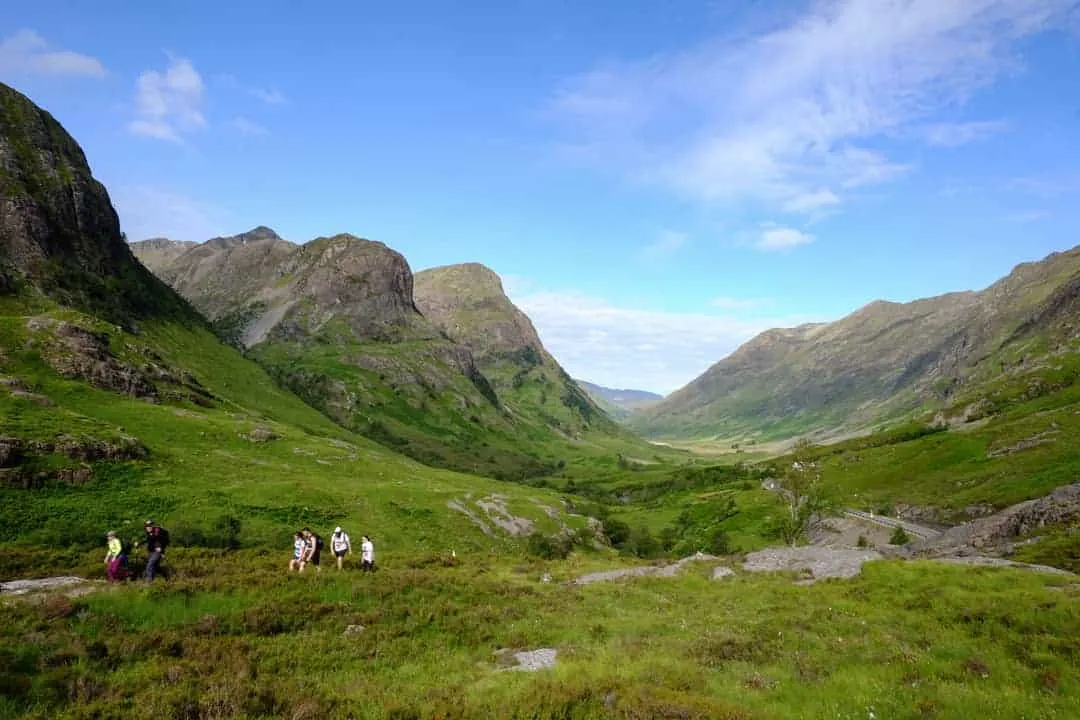 Planning a trip to Scotland – the best time to visit Scotland
So, it is going to rain – but are you wondering when the best time to visit Scotland is? Whilst the answer should be 'anytime!' but in terms of climate, the best time to visit Scotland is in spring from March to May and autumn from September to October.
Scotland's weather is highly unpredictable and you whilst you can still experience four seasons in one day (including snow in March) spring and autumn weather in Scotland is usually the most stable.
I rarely travel in Scotland in Summer – most of my photographs on this site are taken in spring/autumn and even in winter too! Go on think about it, how to visit Scotland in Autumn and Winter.
Travelling in summer in Scotland does means dealing with midges – tiny biting black flies/ You can't avoid them, but you can beat them – pick up the best insect repellent for the Scottish midge 'Smidge'.
Sadly, midgies are worst in the early evening – just as you want to sit out on the lochside with that sundowner drink.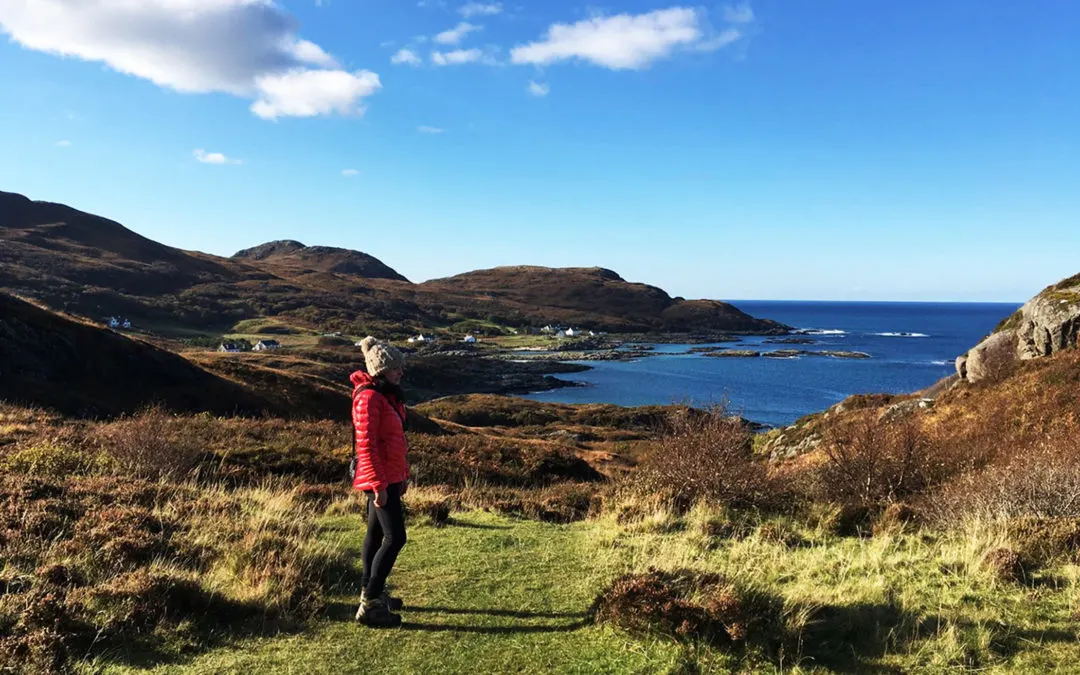 Planning a trip to Scotland – driving in Scotland
Unless you are planning on booking a coach trip or Scottish Highland's tour, the best way of seeing Scotland is by car – either on a road trip or making yourself a base for a week and exploring. Visit Scotland have a great wee guide to driving in Scotland, but I'd recommend brushing up on the speed limits, roundabouts, road signs and these tips:
Keep LEFT – or you will cause an accident.
Understand how to drive on a single track road – off the main motorways and 'A' routes many of the roads in Scotland are single lane – that is just one lane for cars moving in both directions. There are passing places to let people past both in front of you – and it is worth remembering – from behind. Don't frustrate a local by not letting them past.
Scotland might look small, but not everything takes an hour to get to – because of the aforementioned single track roads and traffic jams caused by sheep, coos, goats, cyclists and campervans, add an extra hour to the journey time on google maps, just in case.
Acknowledge your fellow drivers – a wave, a thank you or let someone past is much appreciated.
The Highlands of Scotland are renowned for not having a 3g or even in some places a mobile signal, you will need actually need a paper map in Scotland.
Public Transport in Scotland
Ferries in Scotland
To get to Scotland's islands you will need to catch either ferry run by Caledonian McBrayne (affectionately known as Calmac) to visit the Inner Hebrides and Outer Hebrides, or Pentland Ferries / Northlink ferries to Visit Orkney and Shetland.
If you want to head to Harris & Lewis, Mull or Islay in summer it is worth booking way in advance of travelling.
Trains – Scotrail
The trains are run by Scotrail and will take you to all the major cities, along with a few scenic routes such as the West Highland Line to Fort William and Mallaig, across the Glenfinnan (or Harry Potter) Viaduct. The best value tickets are released 12 weeks in advance. Book your train tickets with trainline.com*.
Buses
Most bus services outside of the city are run by Stagecoach. They have an app with a route planner.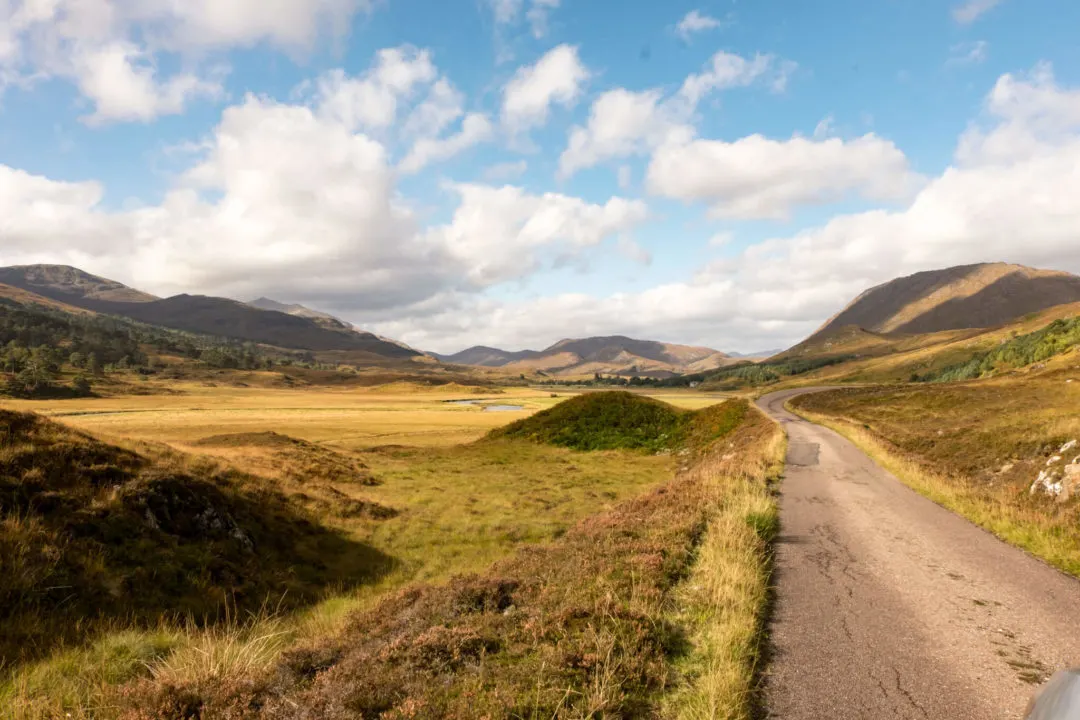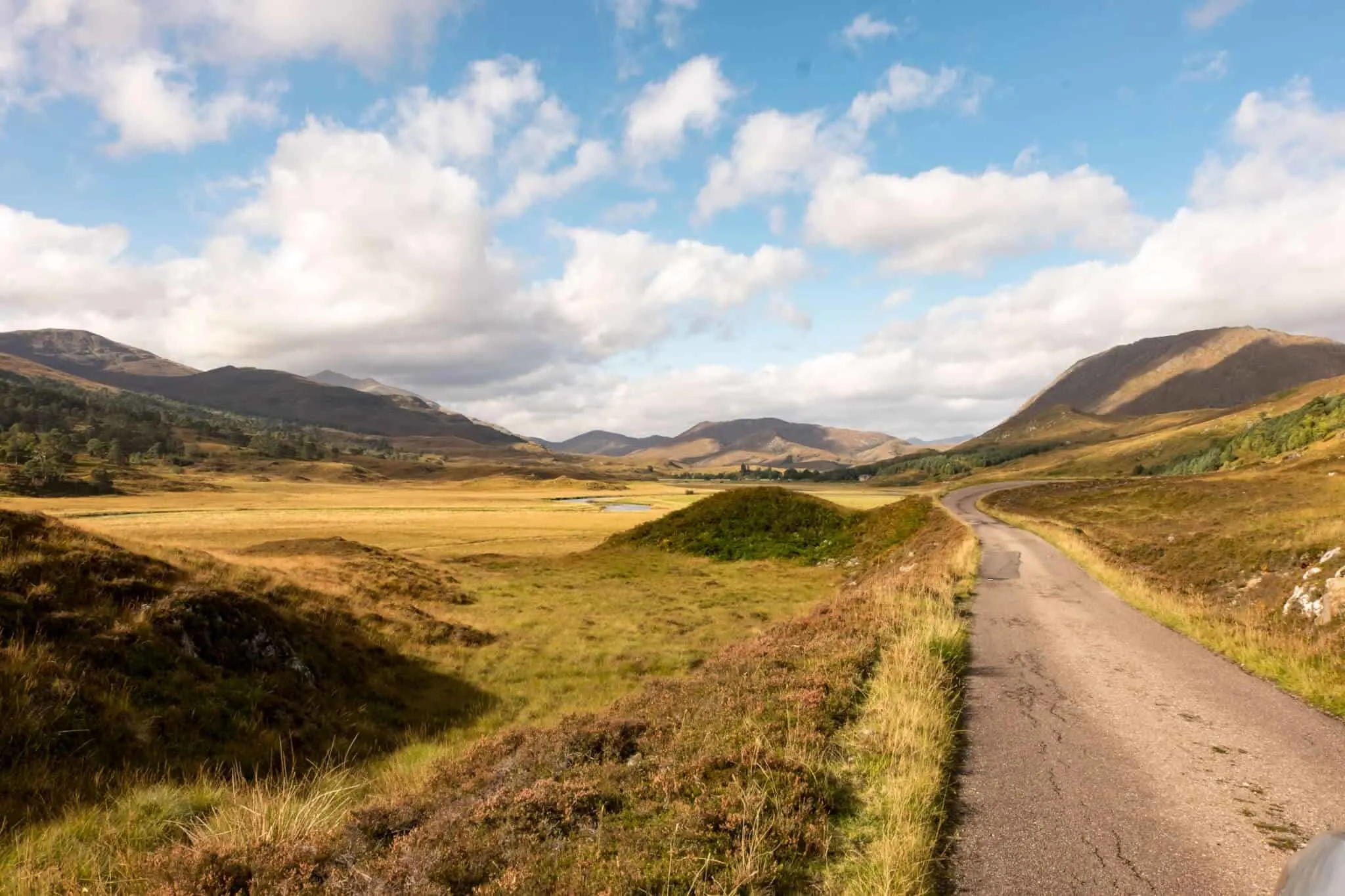 Planning a trip to Scotland – food you need to try
Scottish food isn't all deep-fried mars bars, steak pies, fish and chips and curries – although you must try a Glasgow Chicken Tikka Masala!
Here are my favourite restaurants in Scotland
More Scottish food to try
Why not try?
A square sausage and tattie scone roll – a breakfast staple for Glaswegians, this is a fried beef sausage (made in a loaf shape and sliced) with a flat potato cake on top. Served in a fluffy white morning roll.
Scottish prawns – otherwise known as langoustines, Scottish prawns are huge and are served in their shells, hot or cold, and usually come with a big bowl of salty chips.
Tablet – like fudge? You will love tablet. Your teeth won't as tablet is sugary, buttery, crumbly deliciousness – and addictive.
Cullen Skink – Scotland's most famous soup, Cullen Skink is a delicious soup of potato, onion, smoked haddock, bay leaves, chicken stock, cream and black pepper. The best place to try Cullen Skink is in the town where it was first made, Cullen on the Moray Firth.
Smoked salmon – served 'hot smoked' – which is cooked, or 'smoked' which is raw, Scottish salmon is the best in the world, imo. Just add bread and butter, or scrambled eggs.
Porridge – the traditional Scottish breakfast of oats soaked in milk is an acquired taste, especially if you have it with salt (urgh) – it's much better if you add honey, jam, or even whisky. However, a breakfast of porridge is guaranteed to will set you up for the day – and probably the next day too.
Crab claws – especially from the seafood shack in Ullapool. Grab a bench and tuck in.
If you are anything like me, food is a major part of why I visit a new place. Before I travel anywhere I make a list of restaurants, cafes, bars and distilleries I have to visit.
Over the years I have tried and tested lots of restaurants in Scotland (and have many 'on the list' still to visit) and I have popped them all on a google map of all my recommended places to eat and drink in Scotland – from Michelin-starred restaurants to a lobster shack on the beach – download it and start planning your trip around where you want to eat! T
The food in Scotland is amazing – fresh seafood, incredible beef, lamb and game, an inventive veggie and vegan scene – and specialities from all over the world.
If you have anywhere to recommend not on the map, please drop me a comment!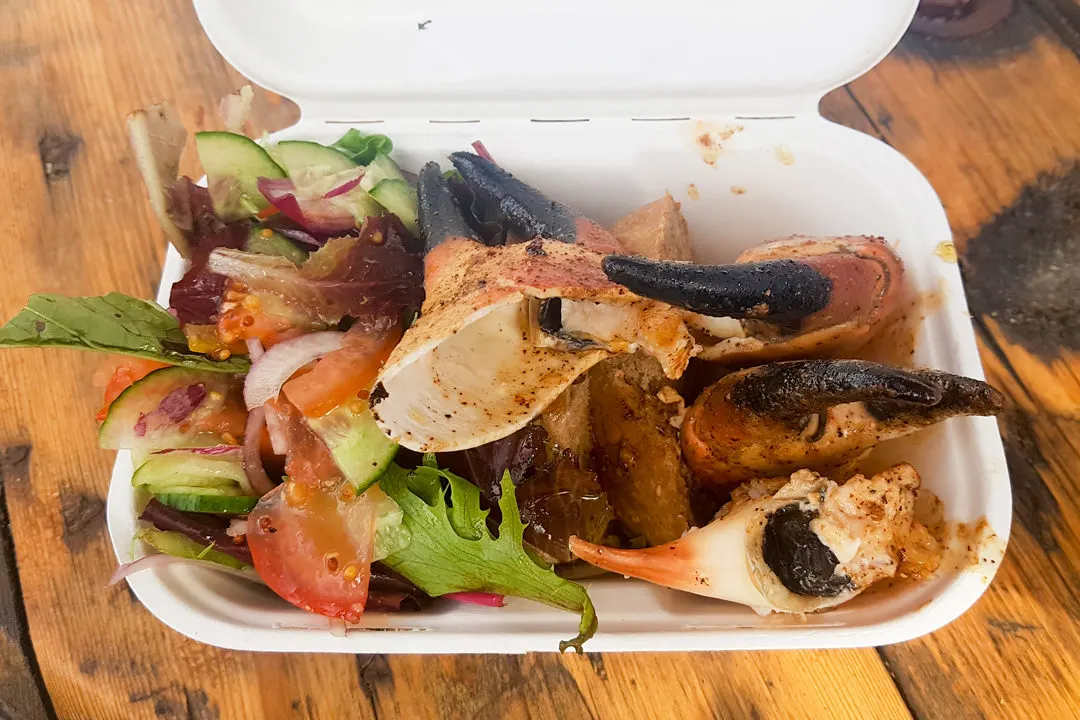 Understand the Scots language
From the road signs to the way we name our mountains, language is a huge part of what makes Scotland, Scotland. There is even a day celebrating Scotland's national poet – despite (although probably because of) Burns' poetry was often about what he got up to in the bedroom.
In all seriousness, you will probably spend your time in Scotland going "what!?" rather a lot. This is because Scots have three languages – Scots, Gaelic and English (which will still sound like Scots). Just politely ask for clarification.
Scottish Gaelic is still part of life in the Outer Hebrides and western Scotland, and Scots is becoming increasingly popular – many of the words you will hear come from Scots. Some good ones to know describe being drunk… blootered, stoating, steamin, jaked… ahem. Not that you will ever get stottin in Scotland. Honest.
Mines a Bunnahabhain if you fancy joining me for a whisky!
Ready to start planning your trip to Scotland? Let's go!
Love, from Scotland x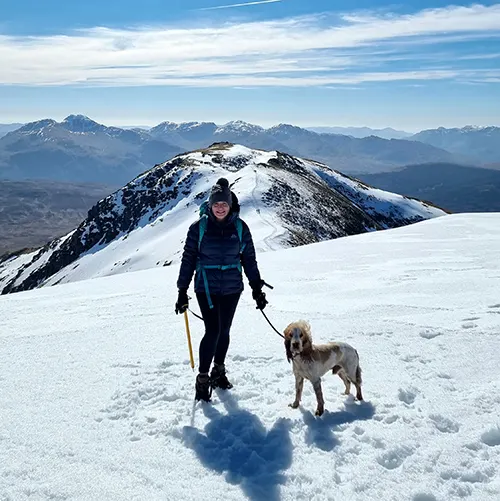 I'm Kate – a travel writer and photographer living in Scotland. Love, From Scotland is the Scotland travel guide that shows you where to stay and how to get outside in Scotland.