Get the best of Scotland in your inbox
Subscribe to the Love, from Scotland newsletter
Scotland travel guides
Some of my favourite Scotland travel guides, to help you plan your adventures
It's all too easy to fall into the trap of blindly following a top ten list and missing out on the really good stuff – and taking the same photos as everyone else! Here are my best places to visit in Scotland.
Welcome to Love, from Scotland
The travel blog that shows you where to stay and how to get outside in Scotland.

We are K&B and you'll find us living on the Fife Coastal Path, bagging a Munro with our dog, road-tripping to Scotland's remotest corners, and cosying up in a luxury log cabin.

You can follow us on Instagram, Twitter and Facebook.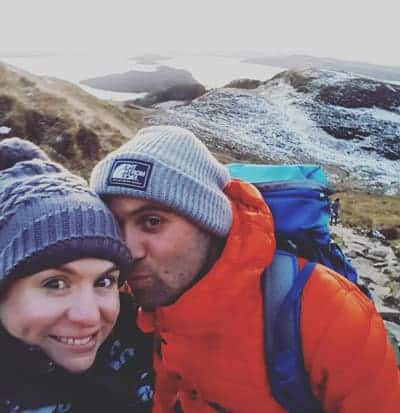 how to Get Outside in Scotland
One of the most popular hills for beginners and families, here is how to climb Dumyat near Stirling.
Get the best of Scotland in your inbox