Starting to plan your holiday in Scotland? Then bookmark this page!
This guide has all the practical tips you need to plan a holiday in Scotland – from how to get here, how to get around, what to wear, whether you need to tip and how to book places to stay – and everything else you need to know in between. It is the best Scotland FAQs ever!
Ready to book your trip? Let's go.
Looking for specific help? Jump to:
Getting to Scotland
First step of planning your holiday in Scotland – how do I get there? Whether you fly here or drive, catch a ferry or a bus, here is how to get to Scotland – plus at the technical requirements such as visas and vaccinations.
Do I need a visa for my holiday in Scotland and FAQs
Do I need a visa for my holiday in Scotland? – No, Scotland does not have a VISA system
Do I need to be vaccinated against Covid-19 to travel to Scotland? No, there are no Covid-19 related travel restrictions. The current Covid-19 guidance is available here from VisitScotland. When returning home or travelling to other countries outside Scotland, you should check your own government's travel advice for further help.
Can I visit Scotland after Brexit (UK exit from the EU)? – yes, for more information see VisitScotland's page on Scotland after Brexit page or check the UK Government advice for visiting the UK after Brexit.
Flying to Scotland
Most visitors to Scotland will arrive either via Edinburgh Airport or Glasgow Airport, however international arrivals also land at Aberdeen and Glasgow Prestwick. There are also lots of regional airports across the country and on the islands and regional flights in Scotland are run by British Airways and Loganair.
Need Edinburgh Airport car parking? Use my code to save up to 65% on parking.
If you are looking at getting to a particular area of Scotland here is where you can also fly to and from:
Airports in Scotland
To discover the east coast of Scotland – fly to Aberdeen, Edinburgh, or Dundee, and to get to the west coast of Scotland – Glasgow or Glasgow Prestwick Airport. To explore the Highlands – Inverness Airport.
To visit Shetland – Sumburgh Airport or to get to Orkney – Kirkwall Airport
To visit the Outer Hebrides – there are three airports in the Outer Hebrides – Stornoway Airport (Isle of Lewis), Benbecula Airport (Isle of Benbecula) and Barra Airport (Isle of Barra) which is the only beach landing in Scotland!
To get to the Inner Hebrides – from Oban and Glasgow Airports you can fly to Coll, Colonsay, Islay and Tiree.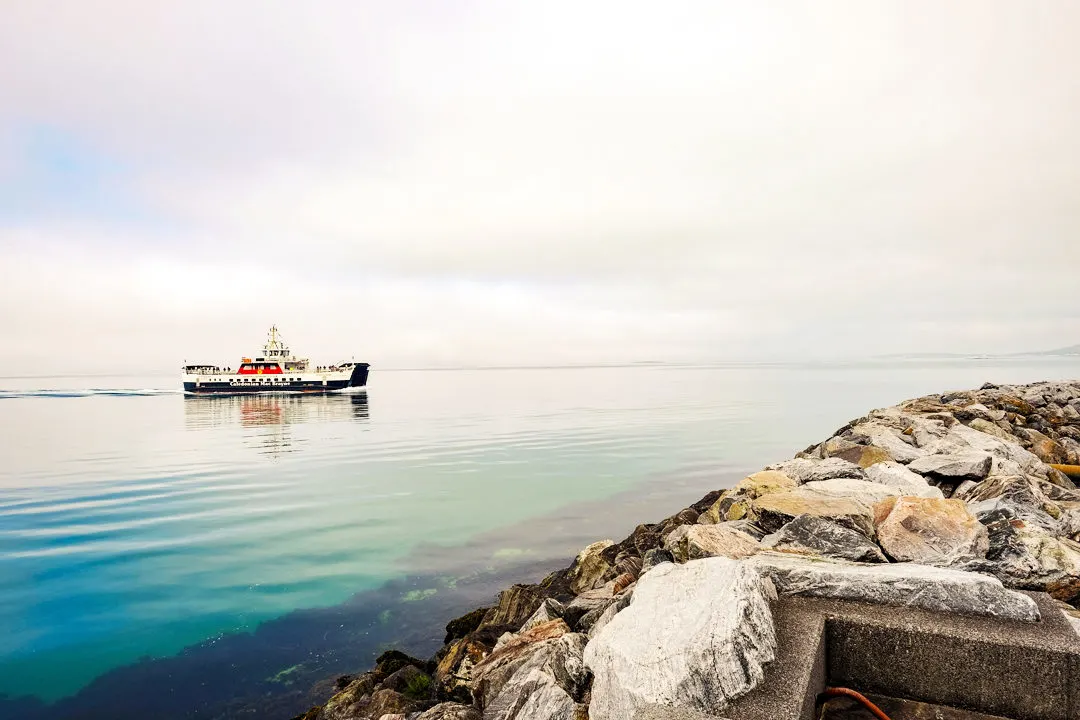 Ferries to Scotland
The only ferries direct to Scotland are from Northern Ireland, however you can catch ferries to the UK to Newcastle (to Amsterdam) and Hull (Rotterdam) in the north and by the cross-channel ferries in the south.
Ferries to Scotland from Northern Ireland
Ferries from North Ireland dock at Cairnryan in Dumfries and Galloway.
Belfast to Cairnryan Ferry – 5 ferries a day, 2.5 hours crossing time.
Larne to Cairnryan Ferry – 6 a day, 2 hours hours crossing time
Travelling around Scotland
Getting around Scotland is easy – we are a small country and have a network of roads, rail, bus and ferry routes to help you explore more on your holiday in Scotland.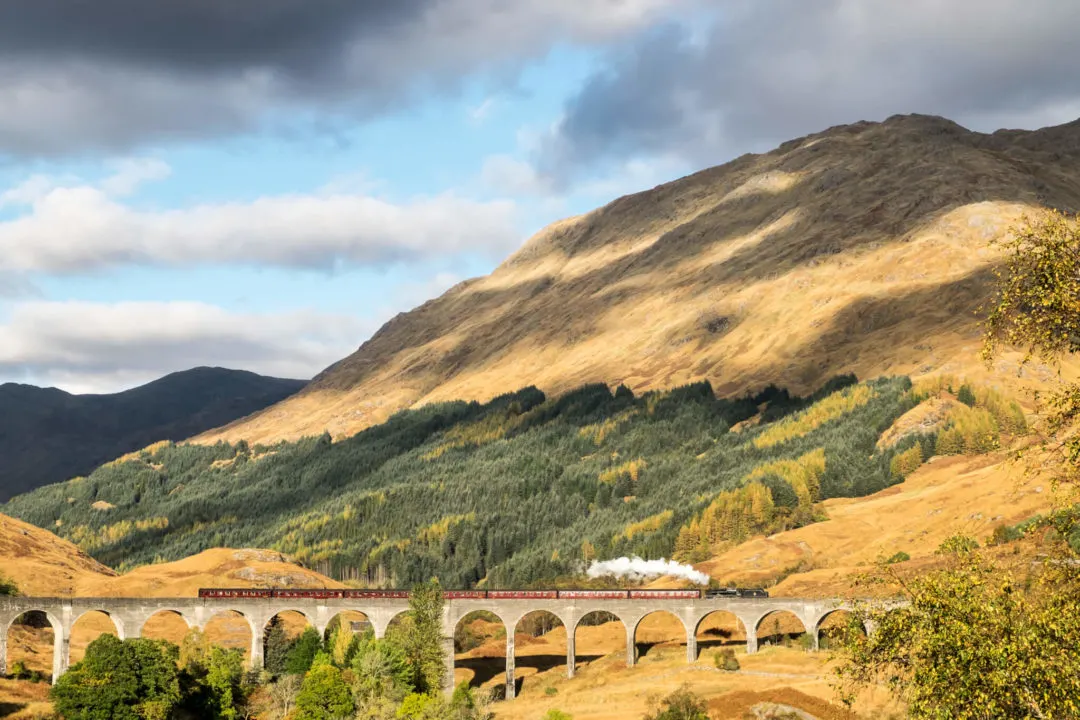 Scotland by Train
The trains in Scotland are run by ScotRail and will take you to all the major cities, along with a few scenic routes such as the West Highland Line to Fort William and Mallaig, across the Glenfinnan (or Harry Potter) Viaduct. The best value tickets are released 12 weeks in advance and I find the simplest and easy way is to book train tickets with trainline.com*.
You can see a map of the train lines in Scotland here.
Popular places to visit by train:
Kyle of Lochalsh or Mallaig – to travel to the the

Isle of Skye

by one of Scotland's most scenic railway journeys – The West Highland Line – you will even travel over the Harry Potter bridge otherwise known as the Glenfinnan Viaduct.
Inverness – to explore the capital of the Highlands and to travel along the Kyle Line to the Kyle of Lochalsh – why not visit Beauly, Garve, beautiful Plockton or the fabulous Attadale Gardens
Forth William – to discover the 'outdoor capital of Scotland', Fort William and to climb Ben Nevis, our highest mountain.
Leuchars – to visit the pretty town and home of Golf, St Andrews
Thurso – take the Far North Line for catching ferries to Orkney
Oban – for exploring the Inner Hebrides by Calmac Ferry
North Berwick – for a day trip from Edinburgh to the beach at North Berwick
Scotland public transport passes and booking train tickets
Public transport is frequent and a popular way of travelling around Scotland – although services are currently being impacted upon due to Covid-19 so keep an eye on the ScotRail and Stagecoach websites for any cancellations or service changes.
Buying train tickets in Scotland
My favourite way of buying train tickets in Scotland is via the trainline.com*. The cheapest tickets are released 12 weeks in advance. You can set up an alert via trainline to remind you of your travel dates.
You can also buy tickets in advance through the ScotRail website or the ScotRail app, mTickets.
There are a few different ticket types available on ScotRail Trains
Anytime – unreserved standard class tickets which can be used anytime of the day, including peak times.
Off-Peak – to be used during specific hours off peak hours.
Super Off-Peak – only valid between 11:00 and 14:59, and after 20:00, Monday to Friday.
First Class – which sometimes come with refreshments.
Advance – cheapest tickets bought 12 weeks in advance.
Groupsave – for group of 3 or more.
Scotland Train travel passes
Scotland by Bus
Scotland is very well connected by bus services – whether you are travelling between the cities or up into the Highlands or Scottish Borders.
These are the main companies in Scotland which will take you between the Scotland's towns and cities:
Unlimited Bus Tickets in Scotland
If you are going to be doing a lot of travelling by bus on your holiday in Scotland, consider a Explorer Pass for the Scottish Citylink network or a Megarider from Stagecoach within certain areas.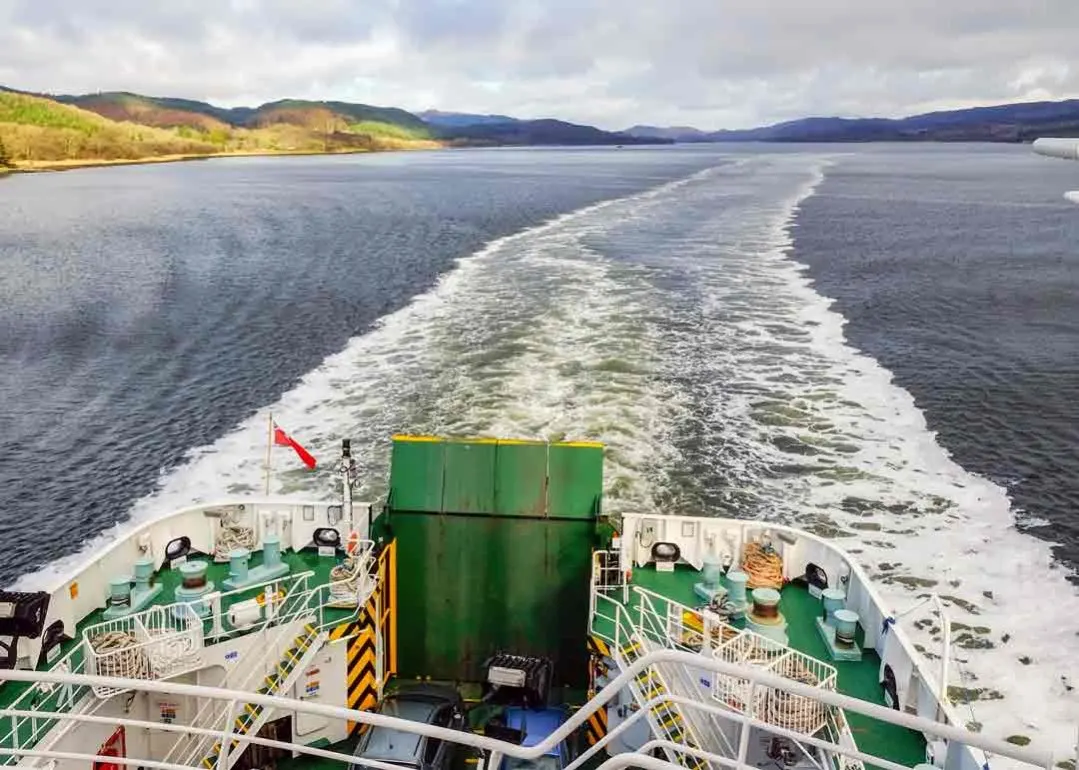 Ferries in Scotland
To get to Scotland's islands you will need to catch either a ferry run by:
If you want to ferry hop around the Hebridean Islands, I have a comprehensive guide to ferries to the Hebrides in Scotland here, with route options and itineraries. Why not sail from:
Oban to the Isle of Mull, or to the lovely Coll and Tiree, to the beautiful Barra
Mallaig for the Isle of Skye, to discover the Summer Isles (a Scotland hidden gem) or to sail to South Uist in the Outer Hebrides.
Uig on Skye to North Uist and the Isle of Harris.
Kennacraig to go whisky sampling on the Isle of Islay and Jura.
Ullapool for Stornaway on the Isle of Lewis.
Check out the map of the Scottish ferry routes on the Calmac website to help you plan your holiday in Scotland ferry hopping!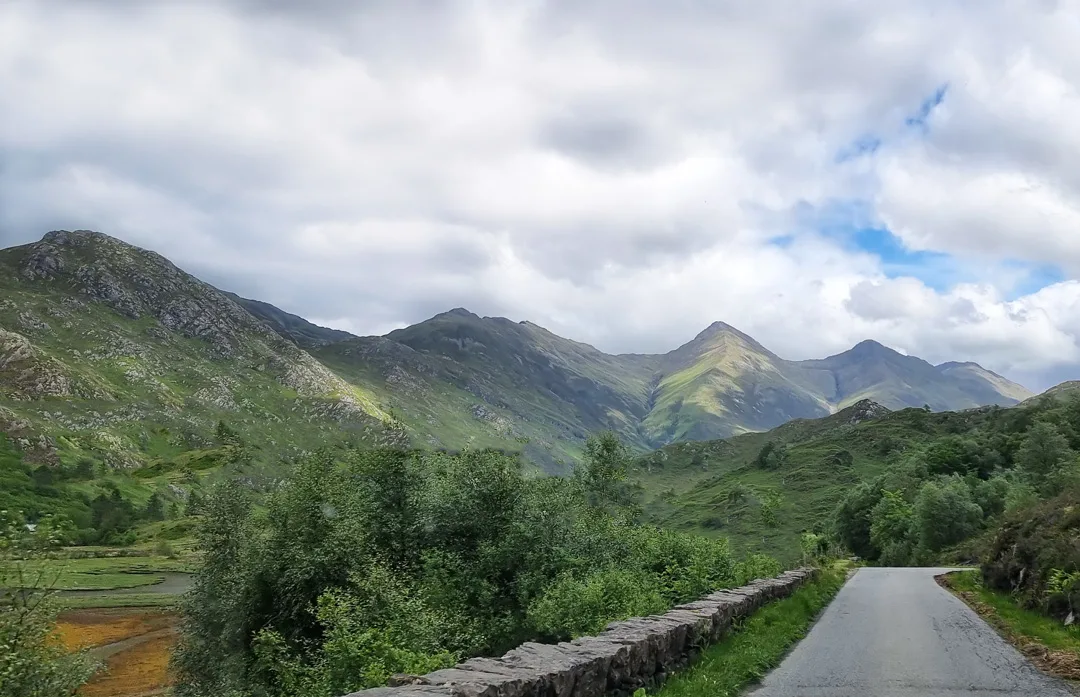 Driving in Scotland
One of the best way of seeing Scotland is by car – either on a Scotland road trip or making yourself a base for a week and exploring by a self drive tour.
Why not drive the iconic North Coast 500 – Scotland's most famous road trip takes in 500 miles around the north coast of Scotland taking in some of the most spectacular scenery in the world.
You could also explore the best bits of central Scotland and the highlands road trip – starting in Edinburgh, road trip to Loch Lomond, then head north to explore Scotland's most famous glen, Glencoe and on to Loch Ness before returning via beautiful Perthshire.
Or why not drive my 10 day classic Scotland itinerary.
Driving in Scotland Tips
Visit Scotland have a great wee guide to driving in Scotland, but I'd recommend brushing up on the speed limits, roundabouts, road signs and these tips:
In Scotland we drive on the left.
Single track roads – to visit the Highlands you need to understand how to drive on a single track road – off the main motorways and 'A' routes many of the roads in Scotland are single lane – that is just one lane for cars moving in both directions. There are passing places to let people past both in front of you (and it is worth remembering) and from behind – so practise reversing your hire vehicle. Don't frustrate a local by not letting them past if you have a queue behind you. Just pull in and let the traffic move. Remember that locals and Scots know how to drive on a single track road and may be needing to get somewhere like the hospital or for an appointment.
Scotland might look small, but not everything takes an hour to get to – because of the aforementioned single track roads and traffic jams caused by sheep, coos, goats, cyclists and camper vans, add an extra hour to the journey time on Google maps, just in case.
Acknowledge your fellow drivers – a wave, a thank you or let someone past is much appreciated.
The highlands of Scotland are renowned for not having a 3g or even in some places a mobile signal, you will need actually need a paper map in Scotland – or to download map sections off google maps to your phone when you have wifi.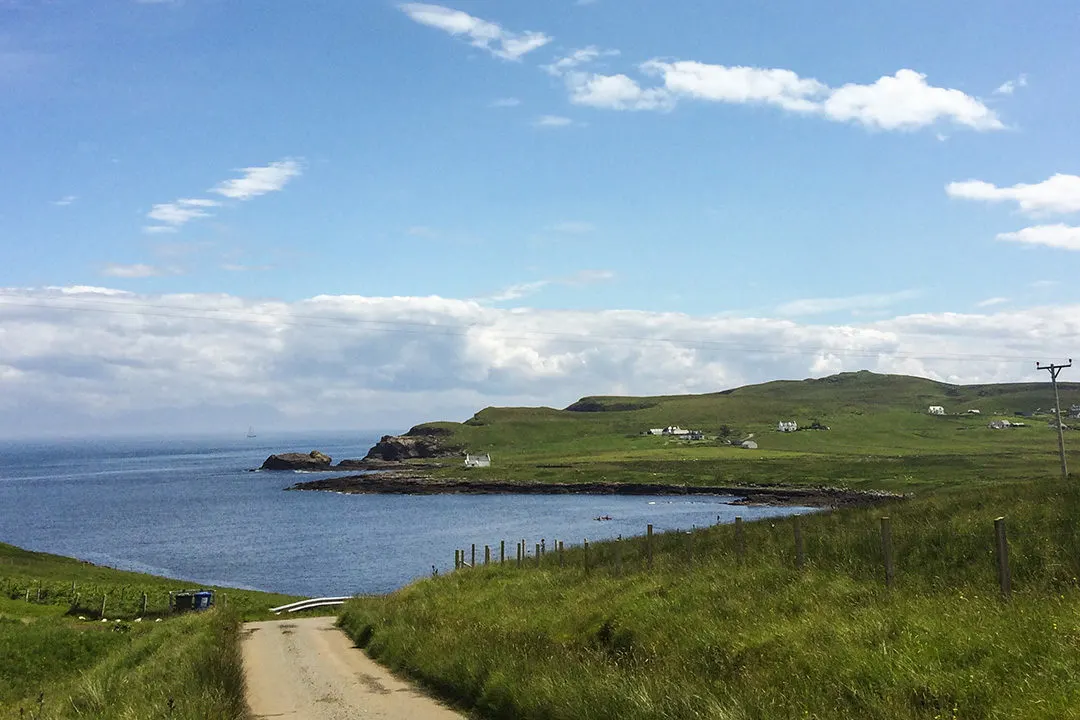 Guided and organised tours in Scotland
Thinking of an organised tour for your holiday in Scotland? Take the stress out of planning your trip and book a coach or bus tour, or even a train trip!
Why not do a Scotland photography tour in Perthshire with Find Your Scotland?
Bus and coach holidays and day tours in Scotland
We've come a long way from traditional coach holiday in Scotland – today tours run all over the country on day trips, two day adventures by minibus and week long holidays.
Why not choose one of these tours? [affiliate links]
Best time to visit Scotland for a holiday
Wondering when the best time to visit Scotland is? Whilst the answer should be 'anytime!' but in terms of climate, the best time to visit Scotland is in spring from March to May and autumn from September to October. This is because Scotland's weather is highly unpredictable and you whilst you can still experience four seasons in one day (including snow in March) spring and autumn weather in Scotland is usually the most stable.
I rarely travel in Scotland in Summer – most of my photographs on this site are taken in spring/autumn and even in winter too! Go on think about it, how to visit Scotland in Autumn and Winter.
Scottish Weather
It is going to rain on holiday in Scotland. I can almost guarantee it. Scotland doesn't stay a wonderful green & verra pleasant land without a lot of rain. We have hundreds of words to describe rain – my favourites include:
dreich (miserable)
drookit (absolutely chucking it down)
stoating (the rain is literally bouncing off the ground, also used to describe very drunk people) and
haar (a thick sea mist which means you can't see a bloody thing, mostly seen in Skye and Edinburgh).
We do get some sun, occasionally, but don't forget to pack a waterproof coat, that's all I am saying. To quote Billy Connolly, there's no such thing as bad weather, just the wrong clothing, so get yourself a sexy raincoat and live a little.
Temperatures in Scotland range from 2 °C to 6 °C in winter to 12 °C to 19 °C in summer.
Responsible tourism in Scotland
From influencers climbing over the fence at Kilt Rock on Skye to people being rescued from their Outlander fantasies in the Devil's Pulpit, sadly there is over-tourism in Scotland. Next time you plan a trip, instead of googling the 'top ten things to do in Scotland' – here is where to visit in Scotland instead or try these more unusual places to visit in Scotland.
Why not slow down and visit one of these places instead?
Spend a week sailing the Caledonian Canal – sail coast to coast across Scotland from Fort William beneath the mighty Ben Nevis, through the maelstrom of the Fort Augustus Locks, across the huge expanse of Loch Ness. Sail the Caledonian Canal.
Visit Glen Strathfarrar and Glen Affric – find this a spectacular 14-mile glen, with a tumbling river, remnants of the Caledonian Scots Pine forest surrounded by towering Munros. Keep an eye out for hundreds of majestic stags on the hillside and eagles soaring overhead. The best bit? Only 25 cars are allowed in a day into Glen Strathfarrar. How to visit Glen Strathfarrar and Glen Affric.
Drive the South West Coastal 300 – don't miss the south of Scotland. Drive along the stunning Solway Firth, to the remote Mull of Galloway Scotland's most southerly point, through the Galloway Forest Park and to Wanlockhead, Scotland's highest village! The South West Coastal 300 is a paradise for walkers so take your time and get out of the car.
The Outdoor Access code
If you are visiting Scotland and plan to explore the outdoors then it is worth reading the Scottish Outdoor access code. Whilst we have the 'right to roam' outdoors in Scotland there are 3 main rules –
respecting the interests of other people
caring for the environment
taking responsibility for your own actions
If you have a dog you need to keep it under control and on a lead around livestock.
Where to stay in Scotland on your holiday
Looking for fabulous places to stay in Scotland? From romantic cottages to luxury log cabins, dog friendly hotels to the best campsites we've tried and tested great places to stay for your holiday in Scotland.
How to find accommodation in Scotland
Looking for a fantastic hotel or lodging? Here are my recommended ways to find places to stay in Scotland.
Book with booking.com* for great rates and free cancellation if your plans change
Book with Expedia.com* for hotels right across Scotland
Book with VRBO* for self catering and cool stays
Try my accommodation guides – explore my where to stay in Scotland section or check out one of my guides below:
Wild Camping in Scotland
Wild camping is allowed in Scotland – as long as it is lightweight in a tent, done in small numbers and only for two or three nights in any one place. You can not park in a car or roof tent by the roadside in Scotland and camp in Scotland.
Some areas of Scotland have seasonal bylaws where you have to get a permit to camp. This includes the Loch Lomond & The Trossachs National Park where camping from the 1st March is only permitted within campsites or with a camping permit.
'Dirty camping' – where people rock up and camp on the banks of lochs, light fires and go to the loo in the woods, all before leaving everything behind has hit the headlines over the last couple of years. Don't be a dirty camper – look for quiet spots, bring a raised fire pit (remember to check the fire risk) and take all your rubbish and tent away with you. Take a shovel for that poo!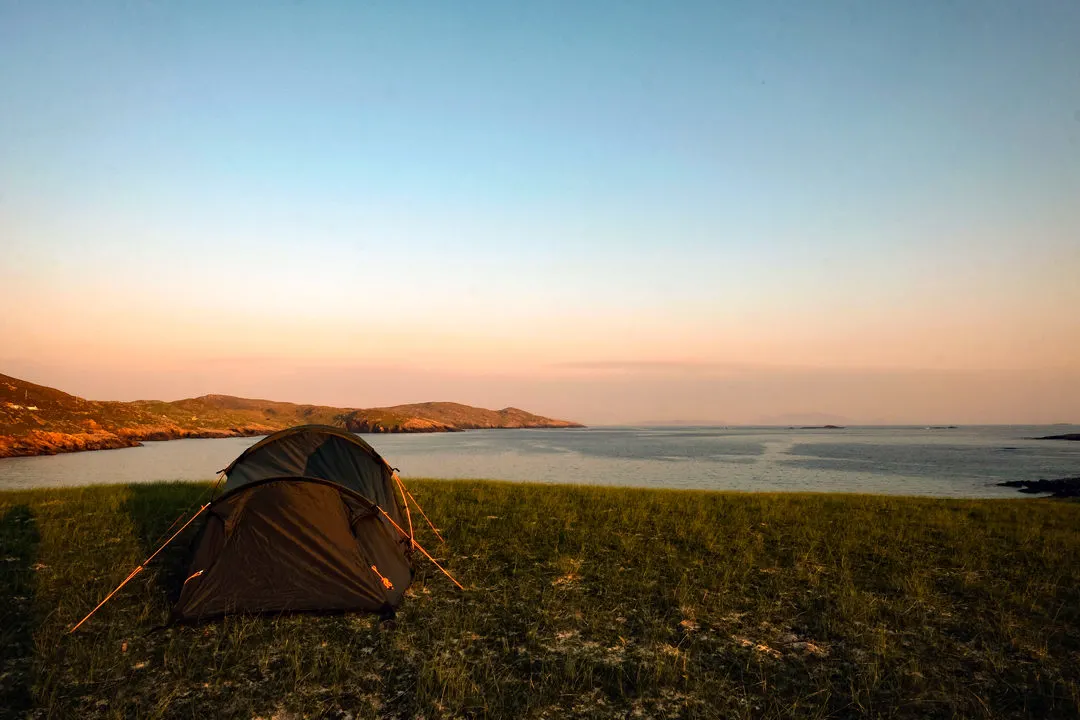 Health and safety while in Scotland
What is the emergency number in Scotland? – 999
How do I see a doctor? Phone Dial 111 to speak to NHS 24
Scotland FAQs
Where is Scotland? Scotland is located in the UK and is the most northerly country on the mainland.
Is Scotland safe – yes very. However, you should always take the same precautions with your luggage, cash and valuables as you would anywhere in the world.
What languages are spoken in Scotland? English, Scots and Gaelic (pronounced Gah-lick) which you will see on the road signs.
What are lochs? Scots for lakes. There is only one lake in Scotland – The Lake of Mentieth.
What are bens? Scots for mountains, also written Beinn.
What are Munros? Scottish mountains over 3000ft – find out more about climbing a Munro.
What is the currency of scotland? Pound sterling – it is the same currency across Scotland, England and Wales, but Scotland produces its own Scottish bank notes.
What is Scotland capital city? Edinburgh. The largest city in Scotland is Glasgow.
How many cities are there in Scotland? 8 – Aberdeen, Dundee, Edinburgh, Glasgow, Inverness, Perth, Stirling and Dunfermline.
Can you drink the tap water? yes – and it is lovely. It is even better when it is made into whisky.
Can i access the internet? yes, we have up to 5g in Scotland, although the internet is still very patchy across the Highlands and in remote areas. You will be able to pick up wifi in pubs, restaurants and hotels.
How do i get money or exchange money? You can withdraw money from our banks – look out for Santander, Royal Bank of Scotland or Bank of Scotland. You can also withdraw and exchange money at Post Offices.
What are the opening hours? – shops usually open 9am until 5/6pm, with later opening on a Thursday. Bars are open until 11, 12 or 1am depending on the day of the week, nightclubs until 3am.
At what age can i drink alcohol? 18
Do I need to tip? Yes, whilst there isn't a tipping culture like the United States, a tip is usually expected in restaurants. You can tip around 10% on meals. You do not need to tip in a bar when just purchasing drinks, but you can offer your server 'a drink' or 'one for yourself' and they will add a couple of pounds to the bill.
How do i get a taxi? You can hail a black cab on the streets in Edinburgh and Glasgow along with using the popular ride sharing apps. Outside of the cities, your accommodation will be able to provide you with a list of local taxi companies or ask in the pub. Be prepared to wait or book in advance – often there is only one taxi in a village!
What is the dialling code for Scotland? +44
What kind of adapter do i need for Scotland? A three pin 'G' adaptor.
Is Scotland part of England? No
Any other questions? Give me a shout!
Love from, Scotland x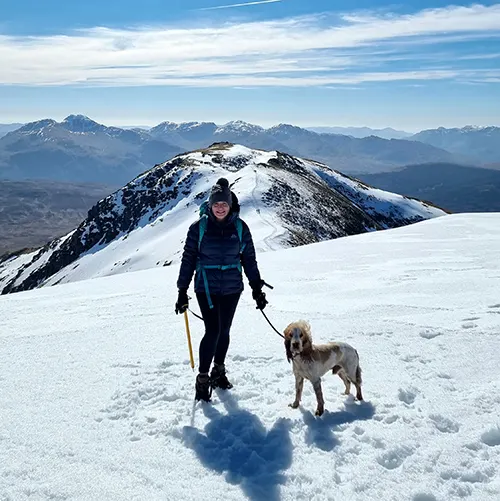 I'm Kate – a travel writer and photographer living in Scotland. Love, From Scotland is the Scotland travel guide that shows you where to stay and how to get outside in Scotland.