Looking for places to stay in Scotland?
From romantic cottages to a beautiful boutique hotel and a luxury log cabin, here are Love From Scotland's picks of the best places to stay in Scotland. We've tried and tested all of them so you are guaranteed a great choice of places to stay in Scotland.
1/ The log cabin in the woods: Eagle Brae
Where? Struy, near Beauly, Inverness-shire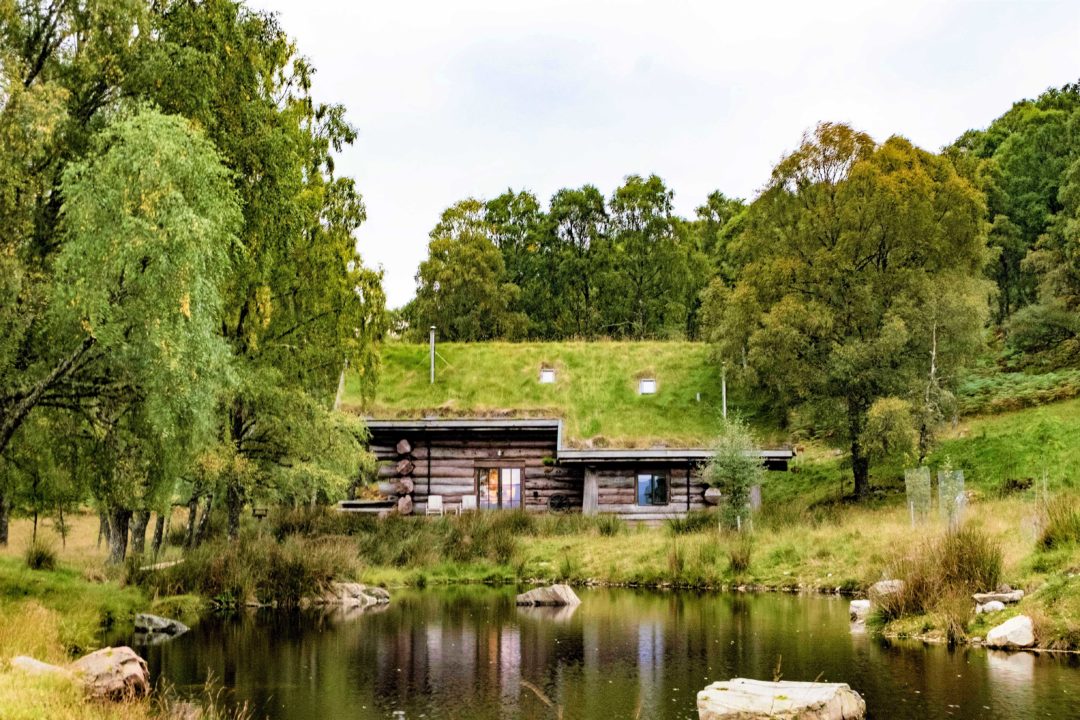 If you are looking for true luxury accommodation in the Scottish highlands, then let me introduce you to Eagle Brae, a small and exclusive village of 7 beautiful self-catering cedar log cabins. Hidden deep in Inverness-shire, close to Glen Affric, Scotland's most beautiful glen, Eagle Brae offers incredible scenery, five-star accommodation and genuine warmth in welcome. Look out for the resident red stag, goats and a Bernese Mountain Dog! Read more and book: Eagle Brae.
2/ The boathouse hideaway – Loch Tay Boat Houses
Where? Near Kenmore, South Loch Tay, Perthshire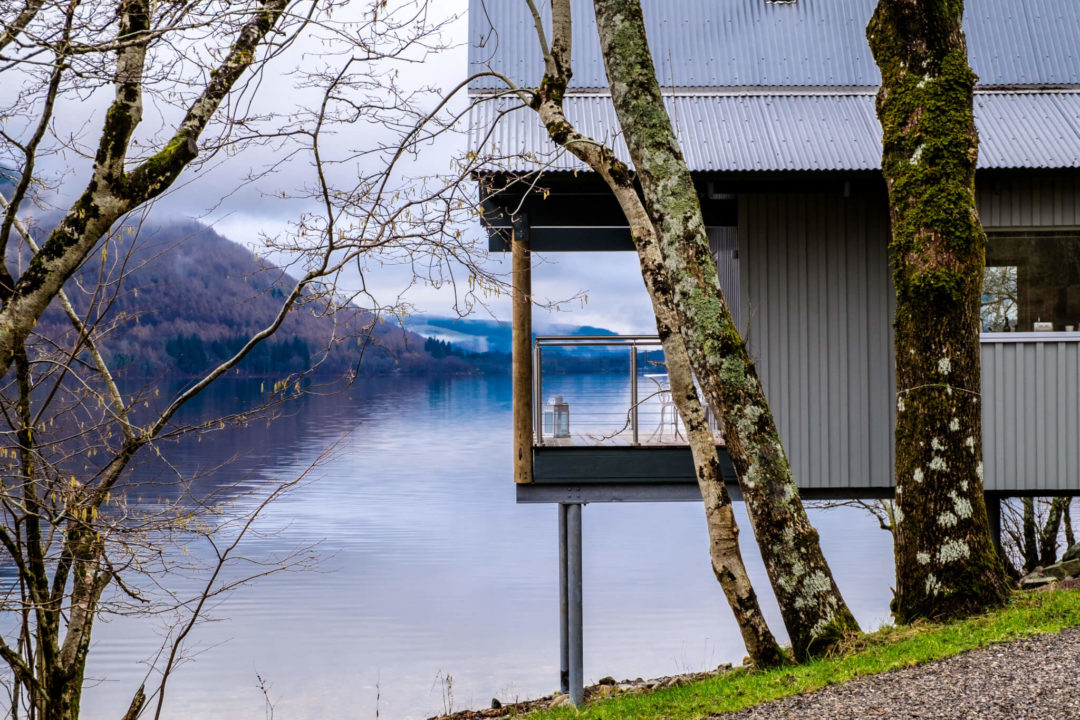 If you are looking for somewhere to unusual to stay in Scotland, I have just the place for you. 'Otter' and 'Dipper' are beautiful Scandinavian-style boat houses, perched on the edge of Loch Tay. Hidden down a steep road only accessible by 4x4s (don't worry, the owners will lend you one) this is seclusion at its very best. With your own lochside beach for a candle-lit bbq and red squirrels visiting for breakfast, I promise you won't want to leave. Read more: Loch Tay Boathouses.
3/ The B&B: Balsporran
Where? By Dalwhinnie, Cairngorms National Park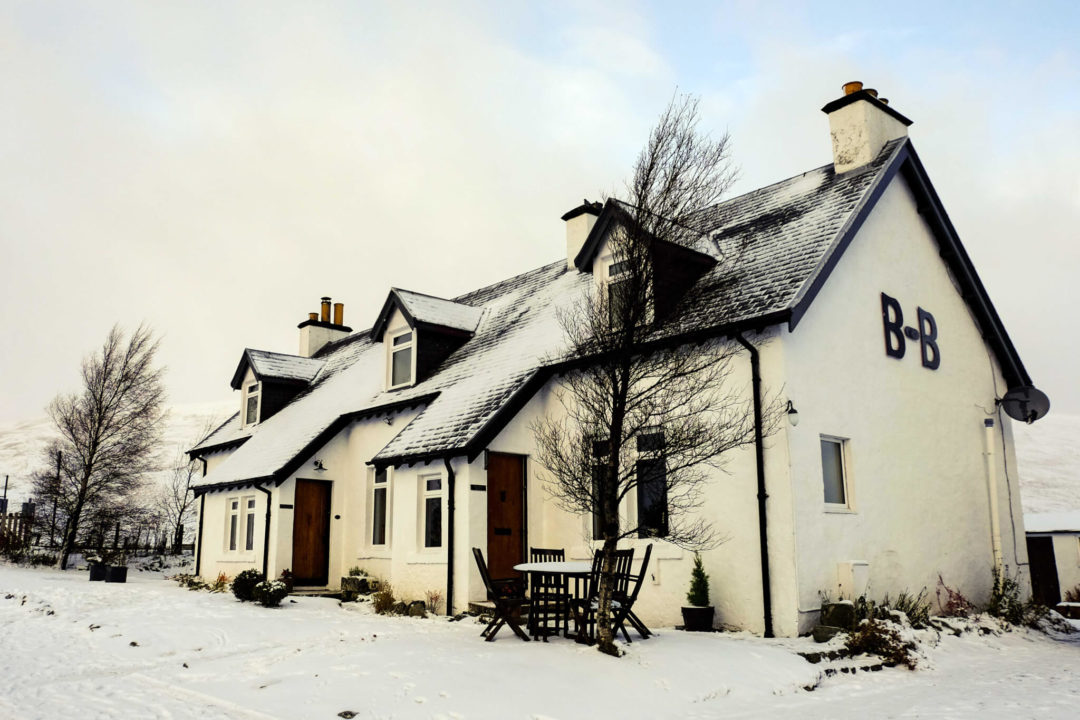 With four simple, but luxurious, guest bedrooms, Balsporran B&B welcomes its guests into an incredibly warm and stylish space in the heart of the Cairngorms. Where Balsporran excels is through its food – owner's Geoff and Fiona offer breakfast to die for (or worthy of a Munro bagging expedition) and tasty evening meals all served communally. Fiona's Kitchen is also open serving coffee and amazing cakes Fri-Sun 9-5pm. Read more: Balsporran B&B and book online*.
4/ The 5-star Scotland hotel: The Torridon
Where, Torridon, North West Highlands (on the North Coast 500)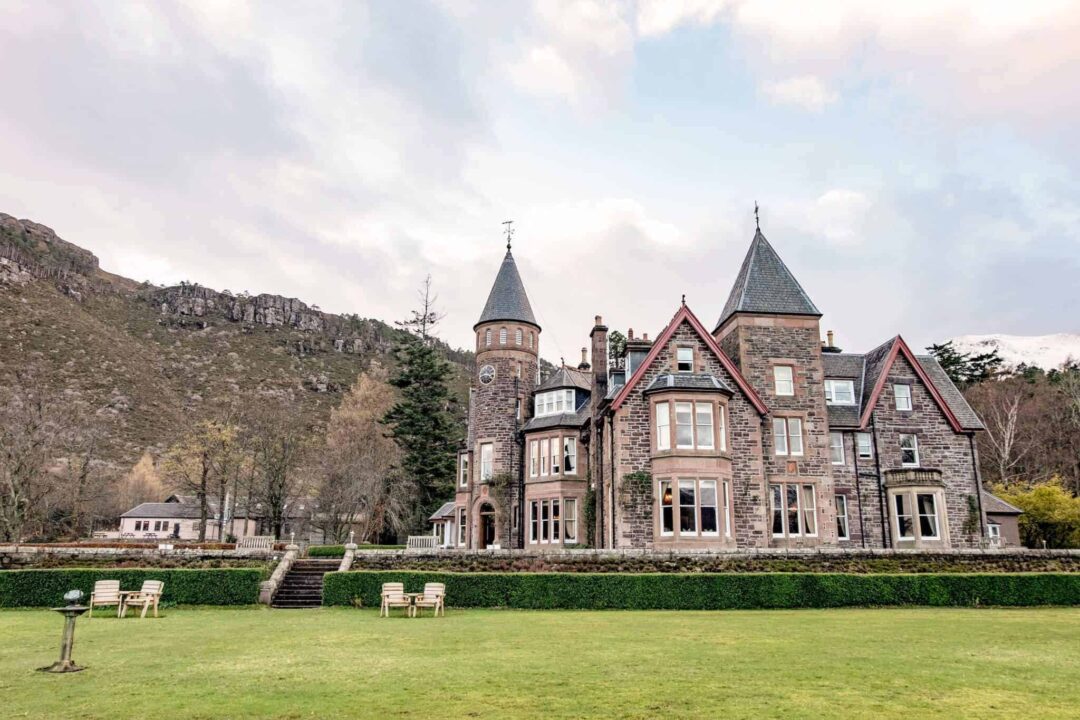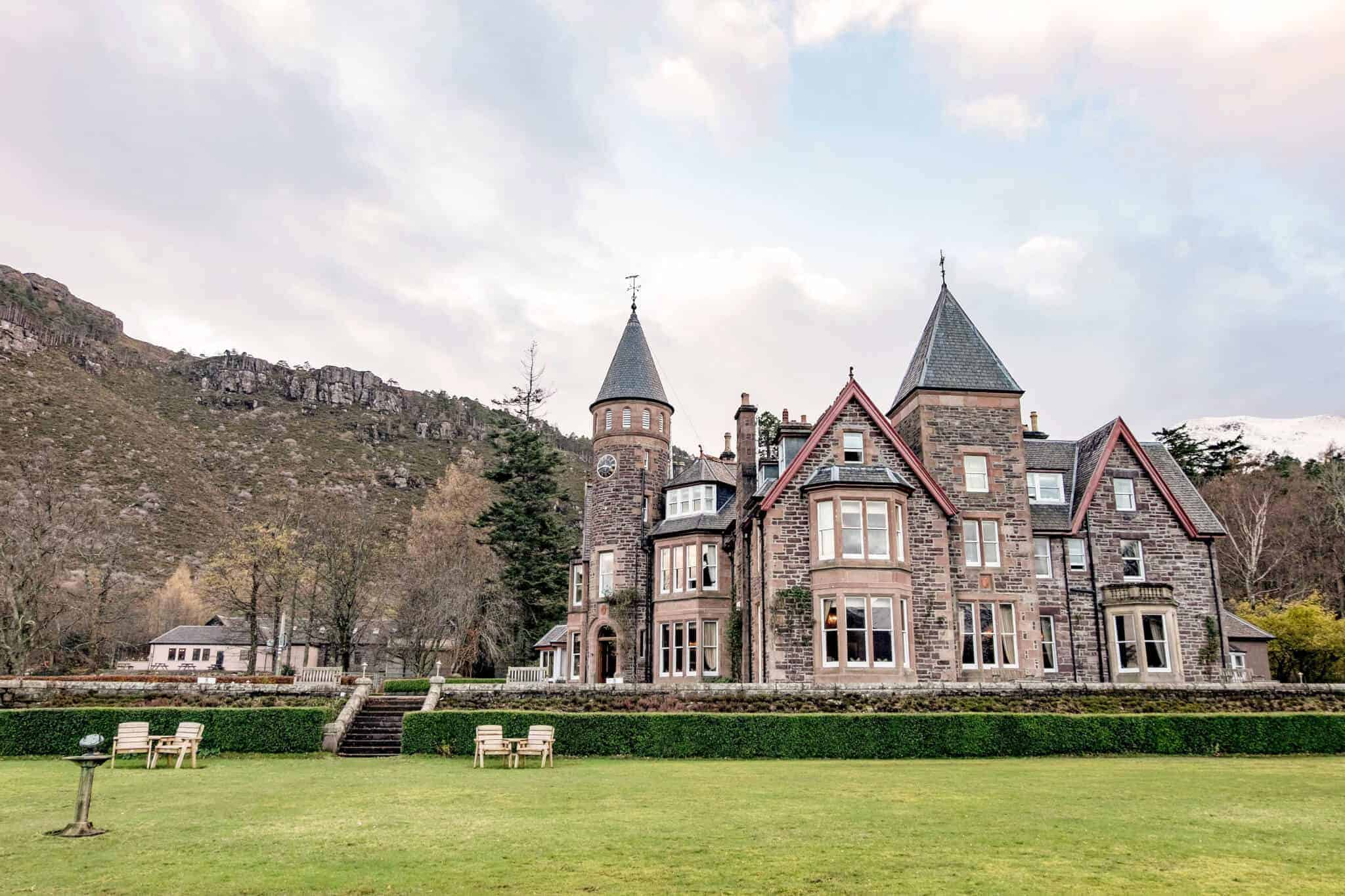 The Torridon Hotel is a luxury hotel in the most dramatic of locations. With its own herd of highland coos, the friendliest staff (ever!) and a spectacular location on the loch, the Torridon Hotel makes for a destination which invites you to check in, and not check back out. There is a gorgeous restaurant, a whisky bar with over 350 drams to try, activities including clay pigeon shooting on site, and Munros to bag in all directions. Read more: The Torridon Hotel and book online*.
5/ The best campsite for activities: Comrie Croft
Where, by Comrie, Perthshire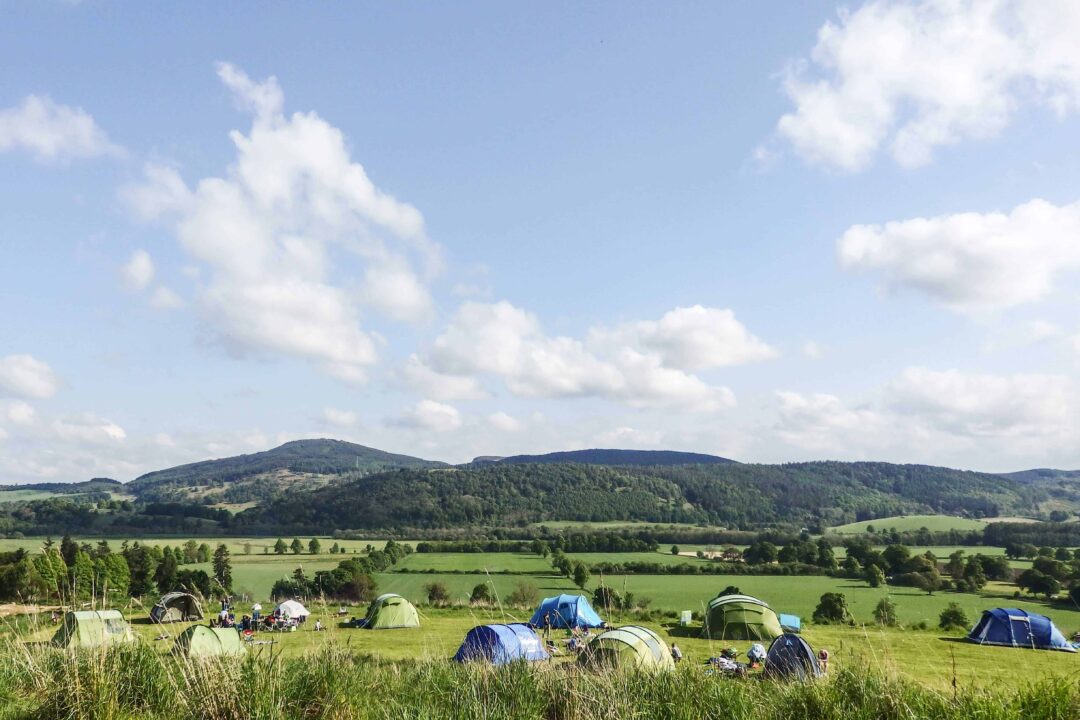 With gorgeous views, quietly secluded woodland pitches, sunny camping fields, a hostel, Swedish katas, a friendly vibe, a great little cafe, mountain biking trails, as well a gold award for green tourism, it is safe to say that Comrie Croft ticks all the campsite boxes. Plus there is loads to do nearby including an animal park, watersports on Loch Tay, the Bliss arts trail, and beautiful walks. Or just put your feet up in front of the fire! Read more: Comrie Croft.
6/ The campsite for little kids: Greenhillock
Where? By Forfar, Angus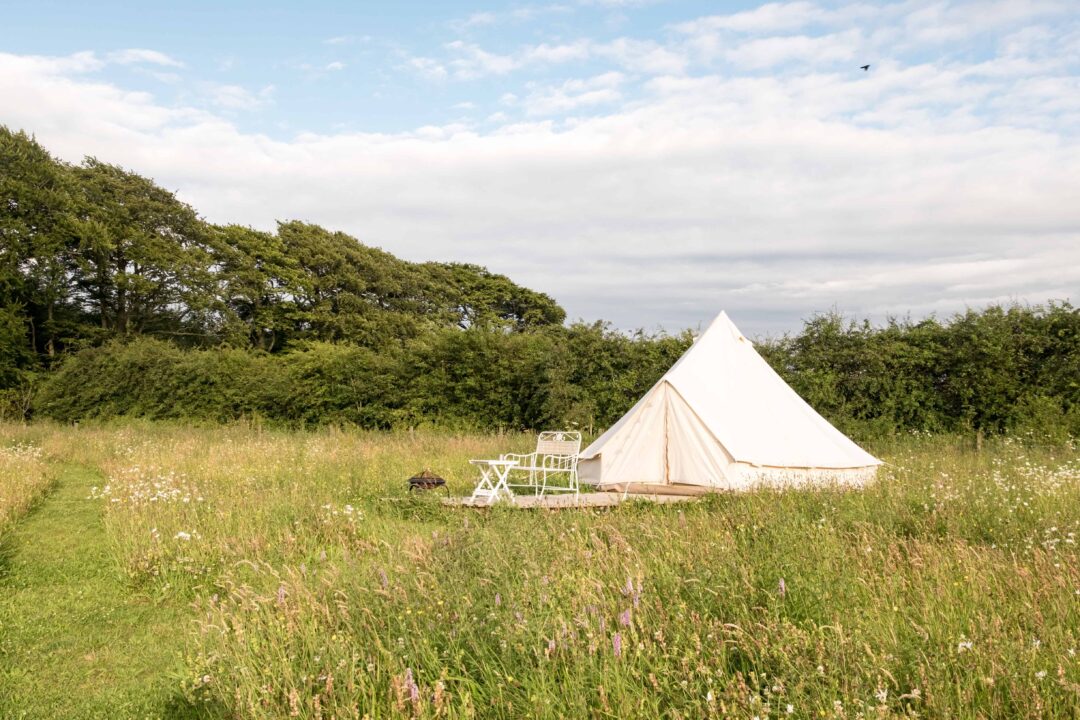 Greenhillock offers 25 pitches for tents and pre-pitched bell tents (complete with double bed) in a beautiful wildflower meadow. Onsite, the facilities are great, with a Field Kitchen for cooking in if it rains (with lots of advice on things to do on the site) and the prettiest eco-loos you'll ever see. A haven for kids, the campsite also has an art tent, bug den, pond for dipping, and a corner for den building as well as plenty of space for kids to make up their own adventures. Read more: Greenhillock Glamping.
7/ The cook school: Ballintaggart Farm
Where? Near Aberfeldy, Perthshire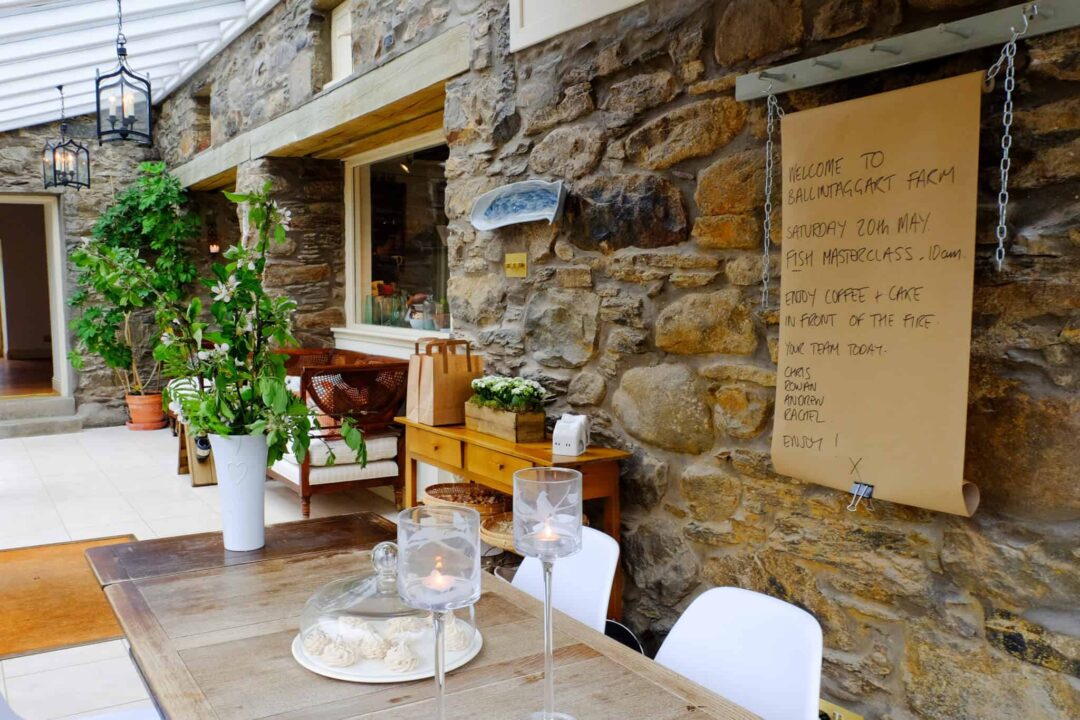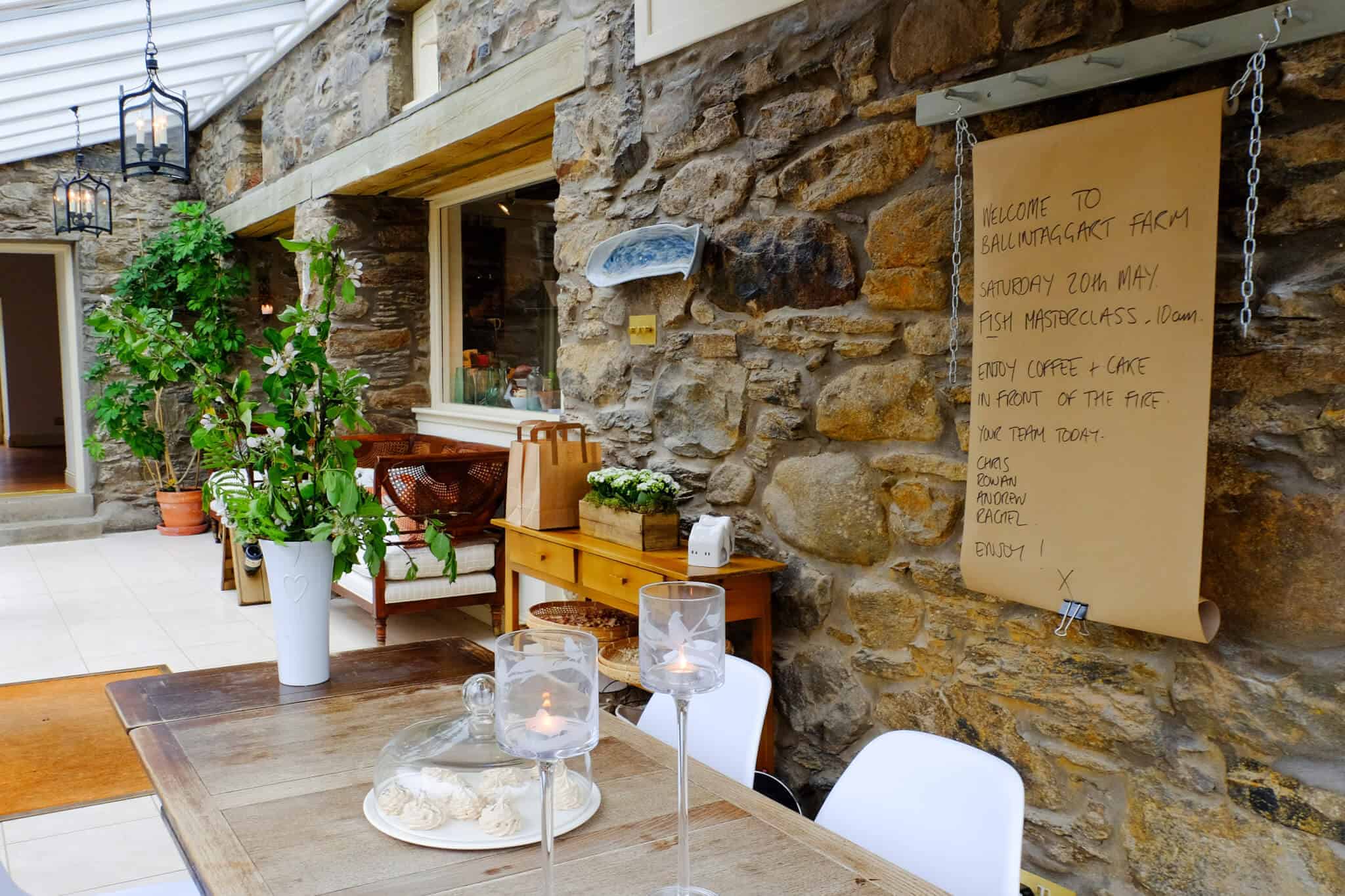 Fancy learning to cook whilst staying in your own luxury farmhouse steading? Ballingtaggart Farm offers cooking classes and feast suppers deep in the Perthshire countryside. Edinburgh foodies might recognise the Rowleys from Edinburgh legendary supper club Charlie and Evelyn's Table, where residents are now served breakfast. Rachel and Chris have built something very special at Ballintaggart Farm. Read more: Ballingtaggart Farm.
8/ The luxe holiday cottage: Westside Woodshed
Where? Silverburn, 10 miles south of Edinburgh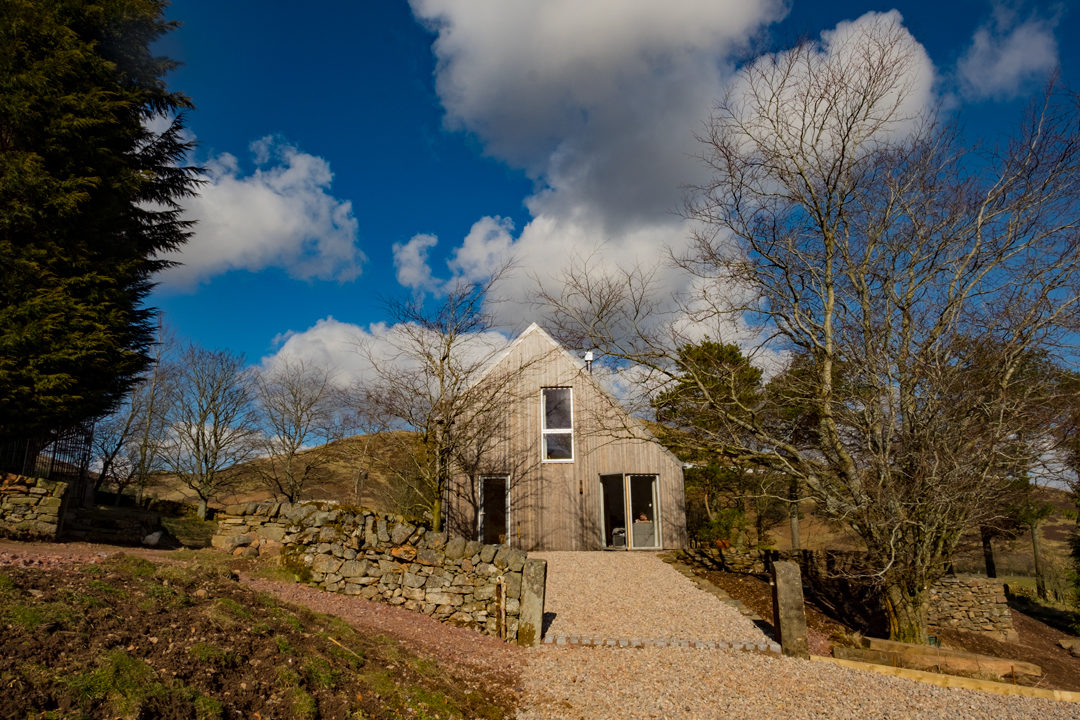 Eastside is a working free-range blackface sheep farm on the slopes of the beautiful Pentland Hills Regional Park. Owners Susan and daughter Jenny run Eastside Cottages, four luxury cottages perfectly located for exploring the surrounding hills, making forages into the bright lights of nearby Edinburgh. My pic of the cottages is Westside Woodshed, a Scandinavian inspired retreat for two hidden amongst the trees. Read more: Westside Woodshed.
Planning your trip to Scotland? Looking for fab places to stay for a luxury or unusual weekend away? From a family farm stay to a quirky tree lodge, here are Love From Scotland's picks of the best places to stay in Scotland.
This post contains affiliate links which I may make a small commission from
9/ The fashionable bolt hole: Lochinshelloch Cottage
Where? Cawdor Estate, near Nairn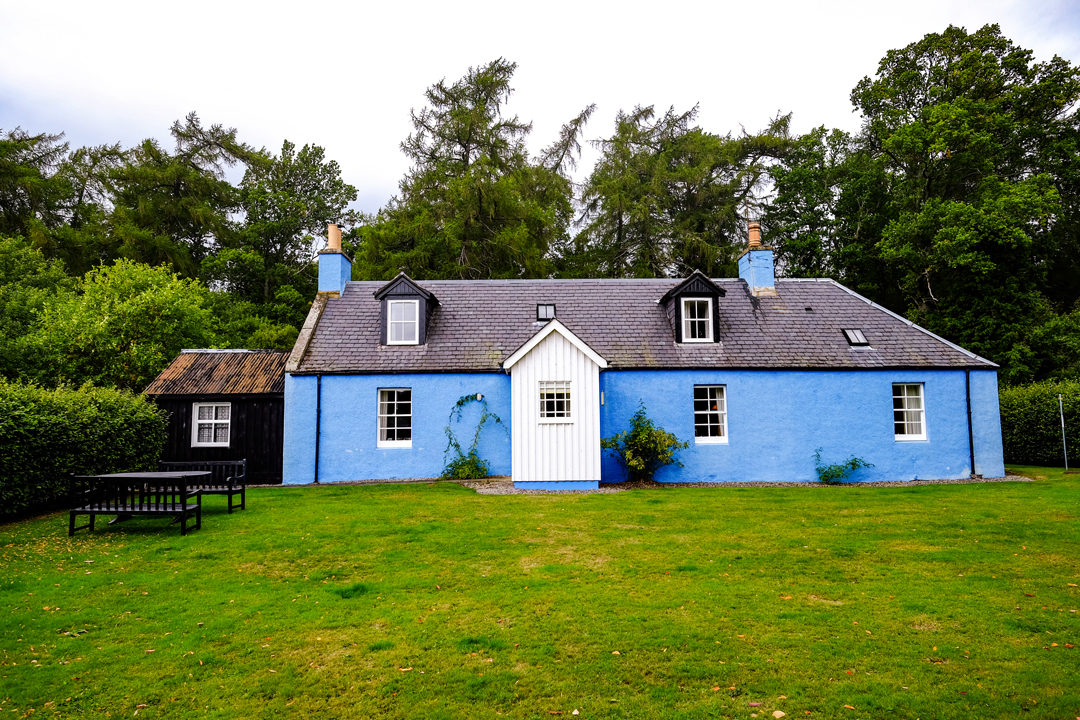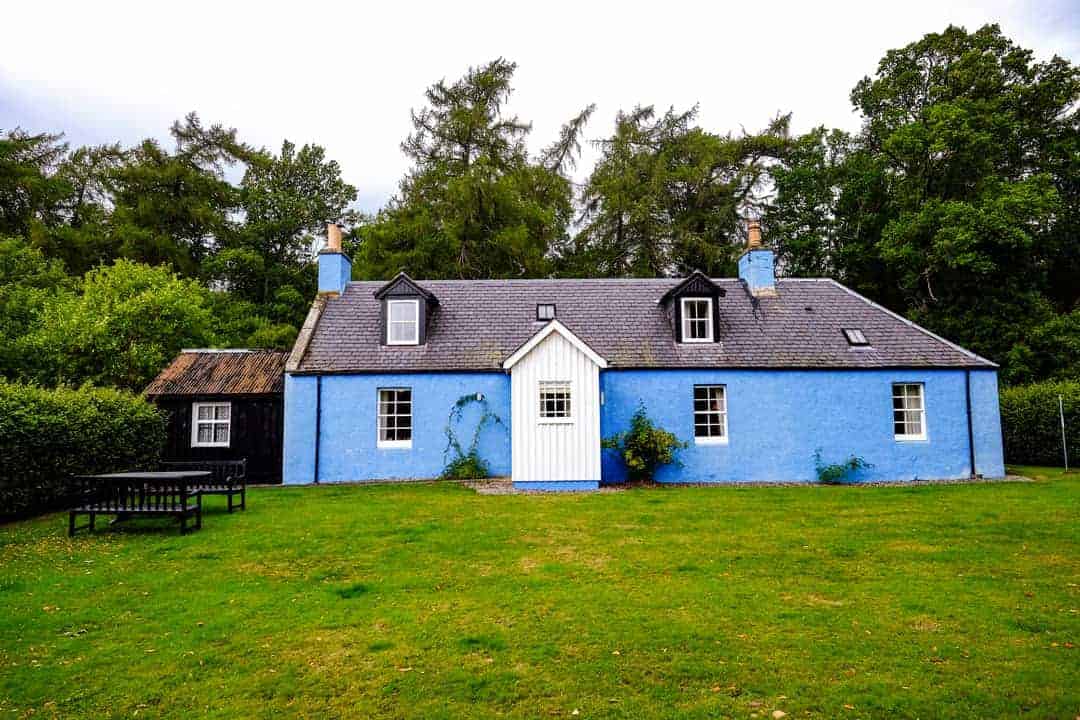 In the Highlands of Scotland, 12 miles from Inverness, and home to a castle dubiously connected to Shakespeare's Scottish Play, Lochinshelloch Cottage on the Cawdor Estate is a remote rural hideaway really worth discovering. Make yourself at home on a 42-thousand acre, 700-year old Scottish Highlands estate surrounded by redwoods, roe deer and rambling paths which lead to you a rather nice country pub. If you can bear to share, Lochinshelloch Cottage sleeps six. Read more: Lochinshelloch Cottage.
10/ The whisky retreat: Islay Cottages
Where? Bowmore, Isle of Islay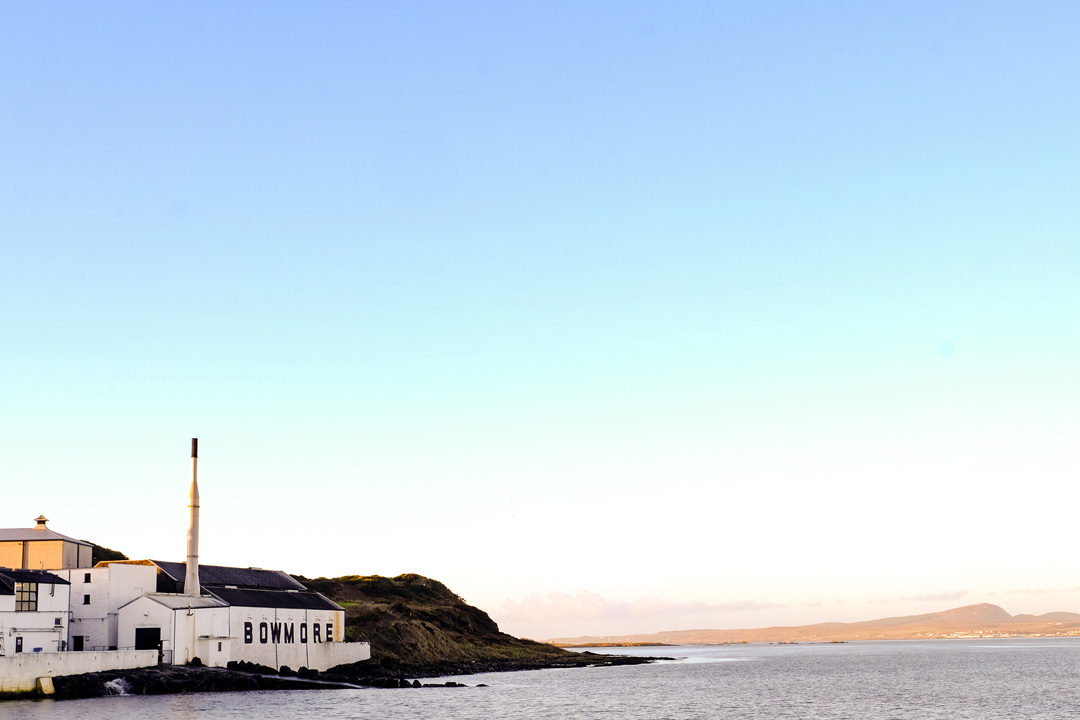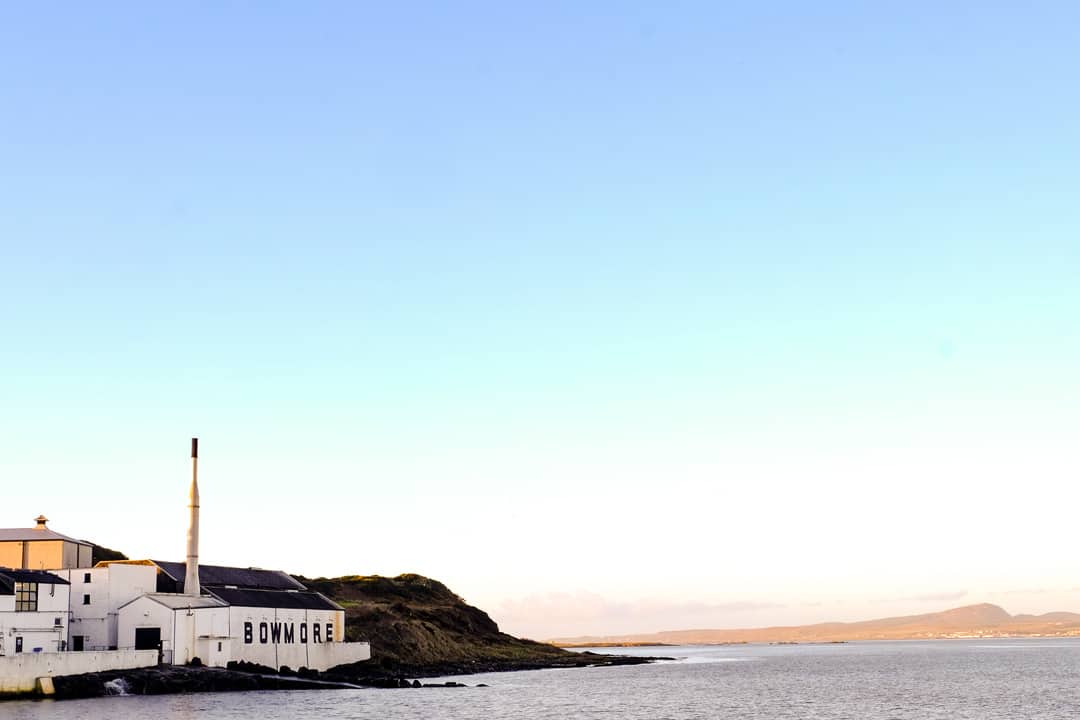 Immerse yourself fully in island life by stay in a cosy self-catering cottage on the Isle of Islay. Dundonald Cottage is located in Bowmore, Islay's capital Bowmore's right on the main square and just steps from the pretty harbour and the famous distillery. Dundonald Cottage has two bedrooms, a peat fire and the most wonderful view across Loch Indaal to the Paps of Jura, a view you could spend hours watching from the kitchen table. Spend your time touring the island's eight whisky distilleries, walking on the Mull of Oa and spotting Dolphins in Port Ellen's bay.
Read more: fall in love with the Isle of Islay
More places to stay on the Isle of Islay
11/ The Quirky Log Cabin: Tree Lodge, Gimme Shelter
Where? Inverkeithing, Fife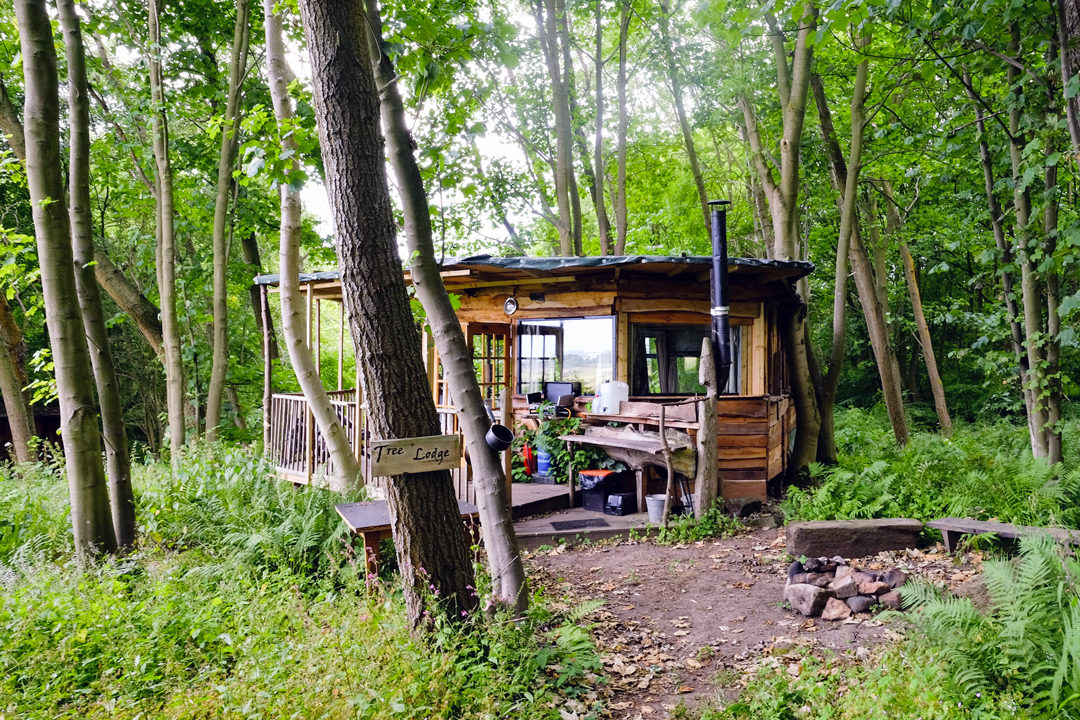 Gimme Shelter might only be 20 minutes from Edinburgh but this campsite is a world away from the busy city. Everything is handmade – from the fireside seats & signs, the huts housing the eco-loos, camping shacks made entirely of doors, to a new glamping hut made out of a world war II bomb shelter, Gimme Shelter offers up the most unique log cabins in Scotland. Completely off-grid – there is no electricity or water, my favourite, the Tree Lodge sleeps up to six.
Read more: 7 gorgeous log cabins in Scotland.
12/ The restaurant with rooms: The Three Chimneys and House Over By
Where? Loch Dunvegan Isle of Skye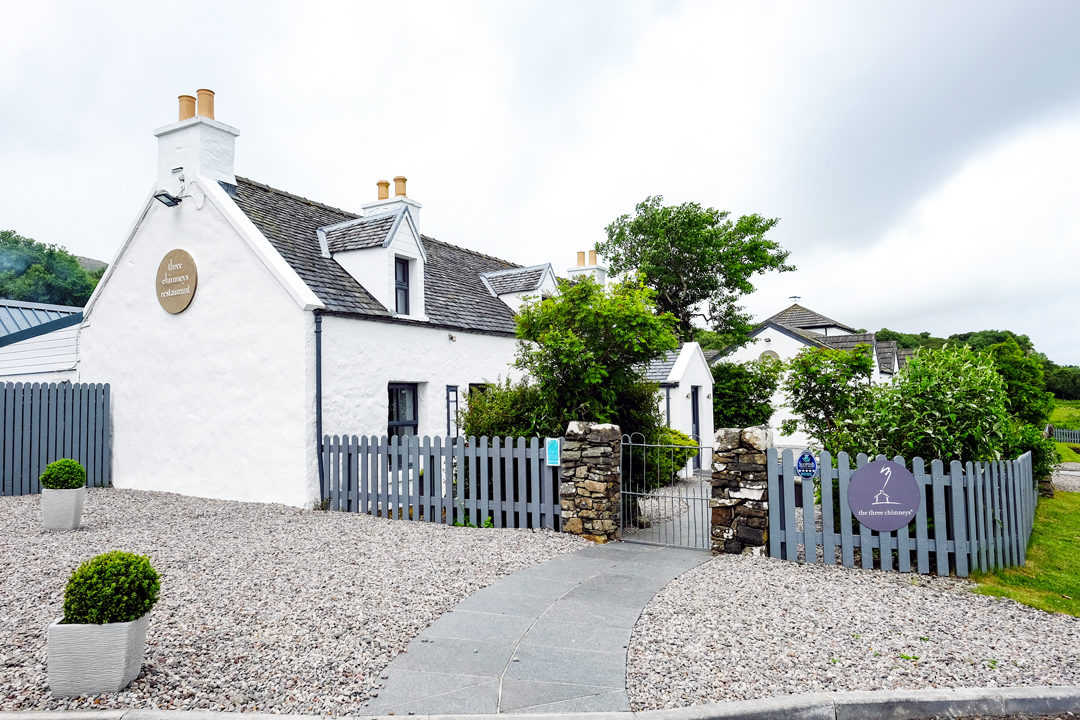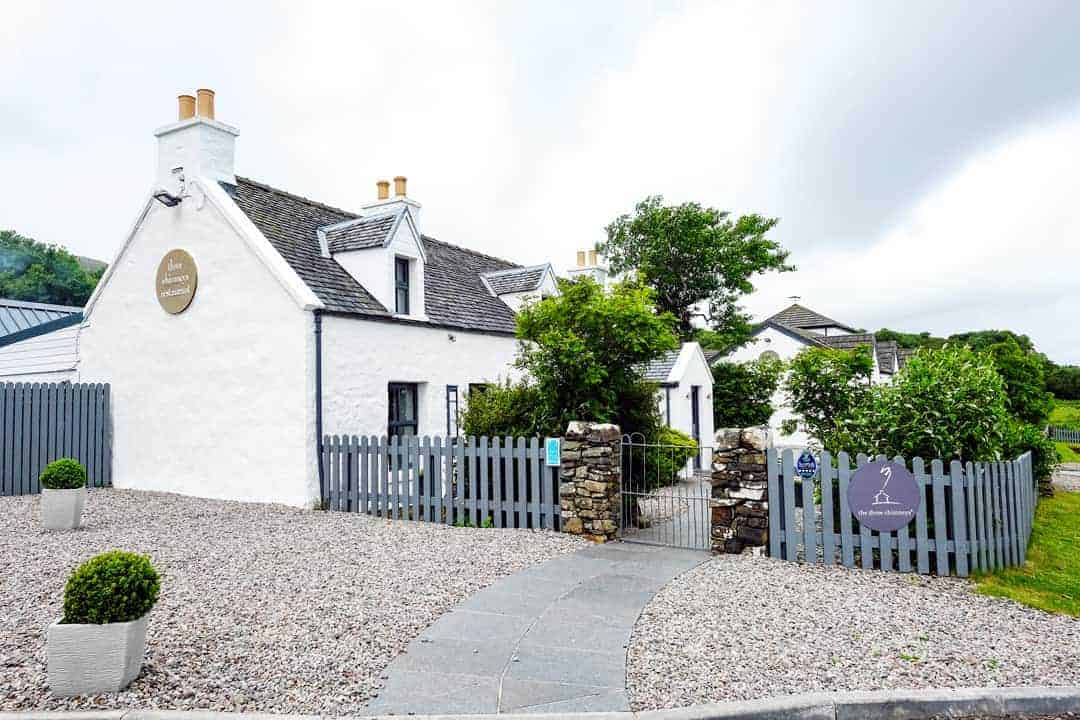 With a six-hour drive from Edinburgh or Glasgow and three hours to the closest airport, you need to make an effort for your dinner at The Three Chimneys. However, on arrival at this string of tiny whitewashed croft cottages perched on the banks of Loch Dunvegan, your efforts are seriously rewarded. You truly have reached somewhere quite special. Suites in the House Over By have views over the loch, Scandinavian shabby chic style and a bathroom large enough to live in – and the 2018 UK restaurant of the year was just across the way… Read more: The Three Chimneys
More places to stay on the Isle of Skye
13/ A foodie feast: The Fairmont St Andrews
Where? Overlooking St Andrews, Fife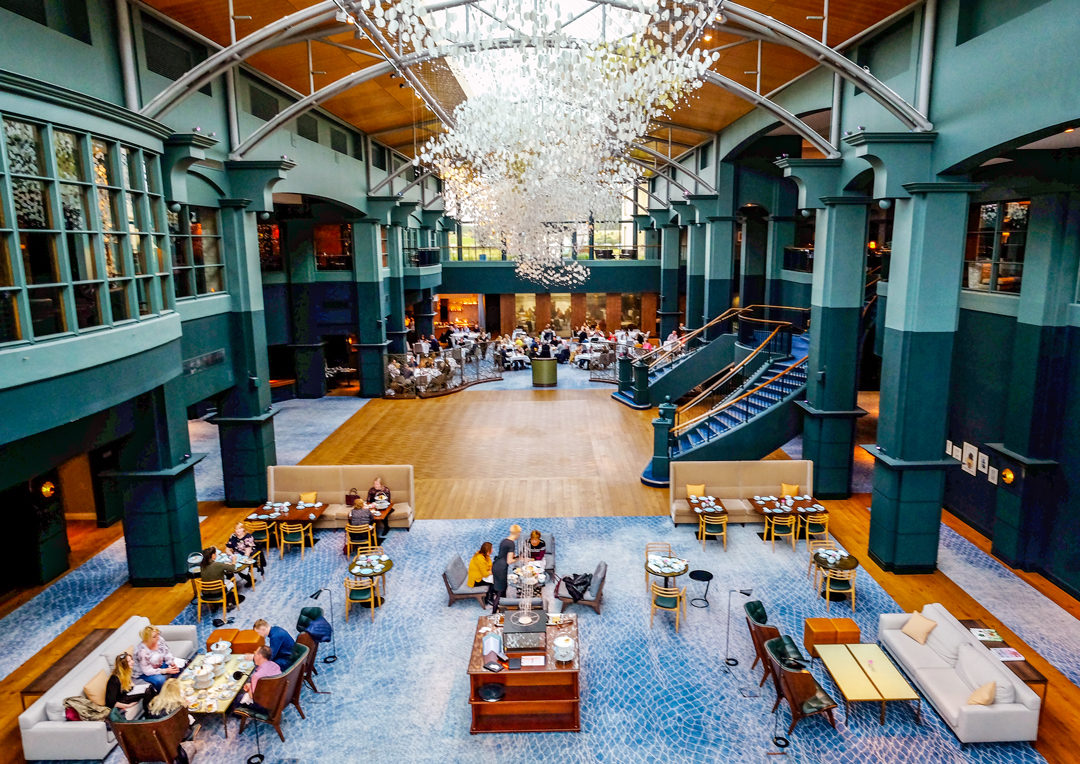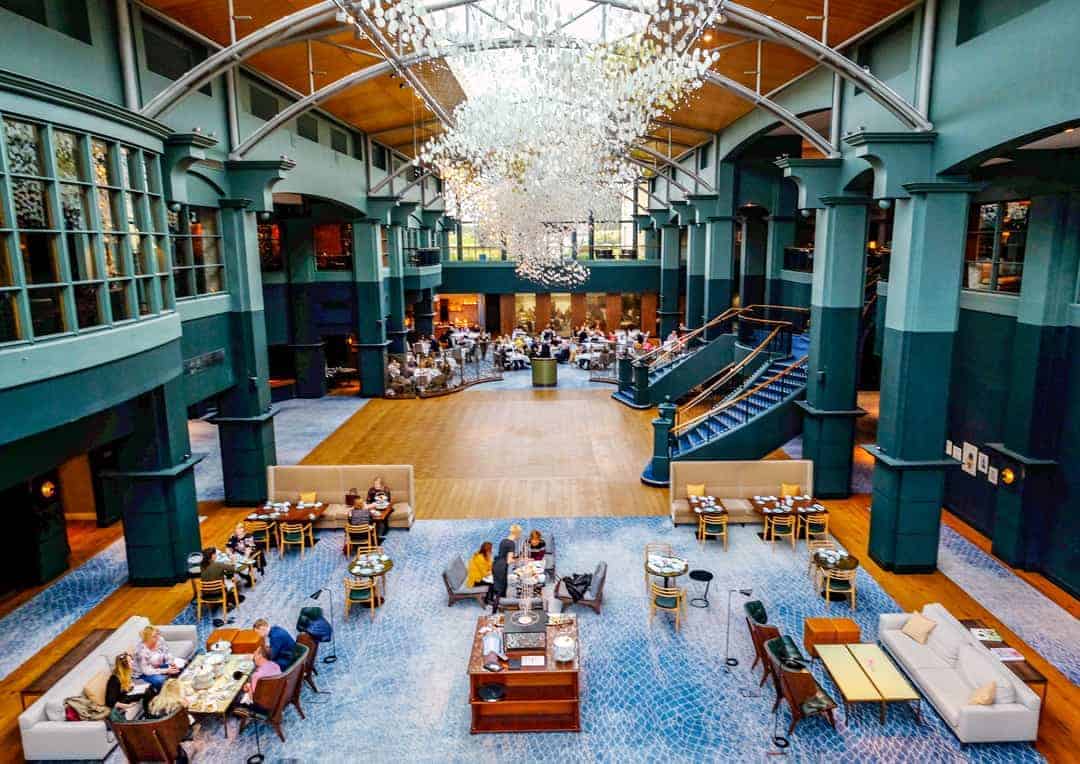 Offering up two golf courses, a spa and six restaurants, The Fairmont St Andrews is something a little special. Perched up above St Andrews' Bay, the Fairmont St Andrews was fully refurbished in 2017 with a warm, sleek, and masculine mid-century modern American style. The Fairmont St Andrews' International Brunch takes place on the first Sunday of every month – it is unlike any buffet you will ever experience anywhere else. Check-in for (probably) Scotland's best brunch. Read more: The Fairmont St Andrews and book The Fairmont St Andrews*
14/ The idyllic hut in the woods: Lazy Duck
Where? Nethy Bridge, the Cairngorms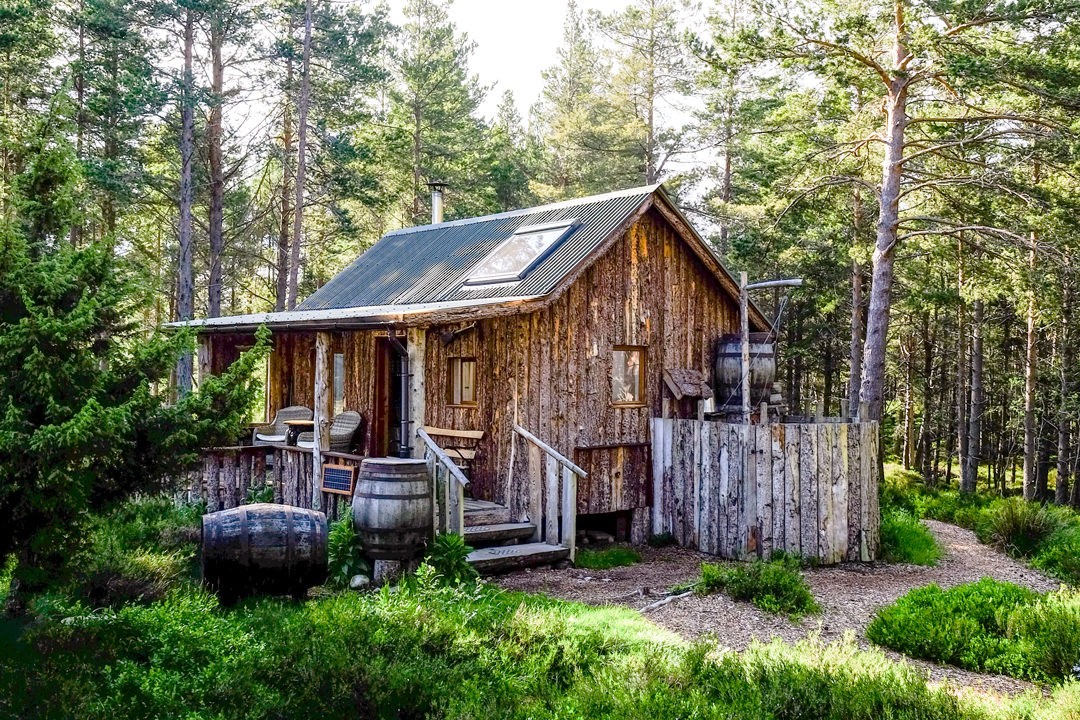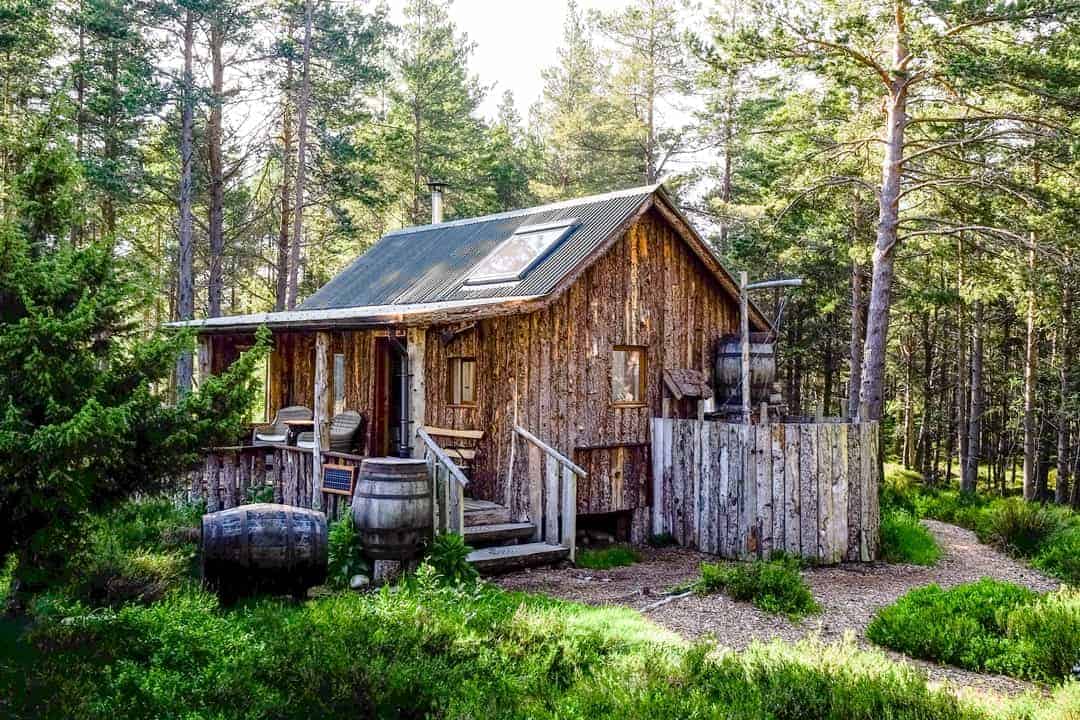 If you dream retreating to a tiny log cabin in the woods, then I have the perfect spot for you. With an 8-bed hostel, a beautifully quiet 4-pitch campsite and three romantic eco huts, the Lazy Duck is a little piece of off-grid heaven. Check into the Woodman's Hut, a tiny house for two made out of a 260-year-old Scots Pine, recycled from where it fell. With a little house on the prairie interior, complete with cabin bed (at a height perfect for viewing the hills), a skylight for stargazing at night, and two old, overstuffed armchairs in front of the fire – it instantly transports you back to a much simpler time. Read more: the Lazy Duck
More places to stay in the Cairngorms National Park
15/ A hot tub with a view: The Hideaway Experience
Where? 10 minutes north of Dundee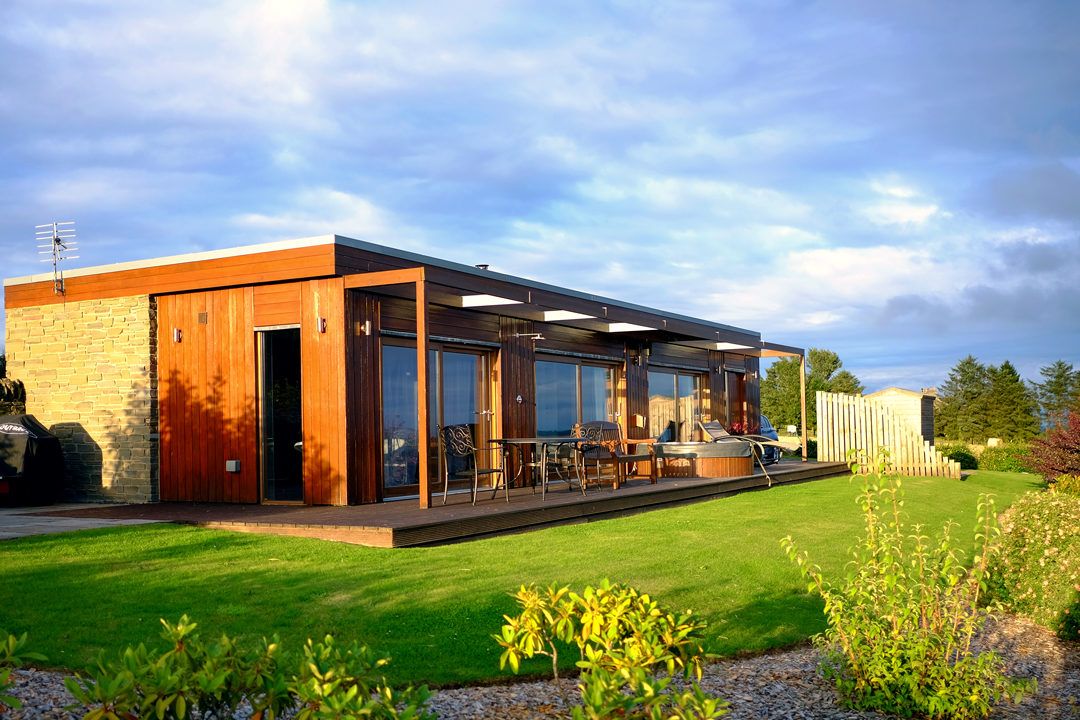 Just 15-minutes outside the arty-cool city of Dundee and set in the rolling fields of a 650-acre barley, coo & sheep farm in the Sidlaw Hills are four luxury cabins, just for couples. With views across seemingly endless barley fields, choose between one of three ultra-modern lodges, the Dreamers, the Honeymooners, or the Lovers, or the cute and cosy (and dog-friendly) the Romantics cottage and settle into your own tiny piece of rural heaven. Each lodge has a hot tub – perfect for stargazing. Read more: The Hideaway Experience
More places to stay near Dundee*
16/ A family stay: Newhill Farm Cottages
Where? Auchtermuchy, Fife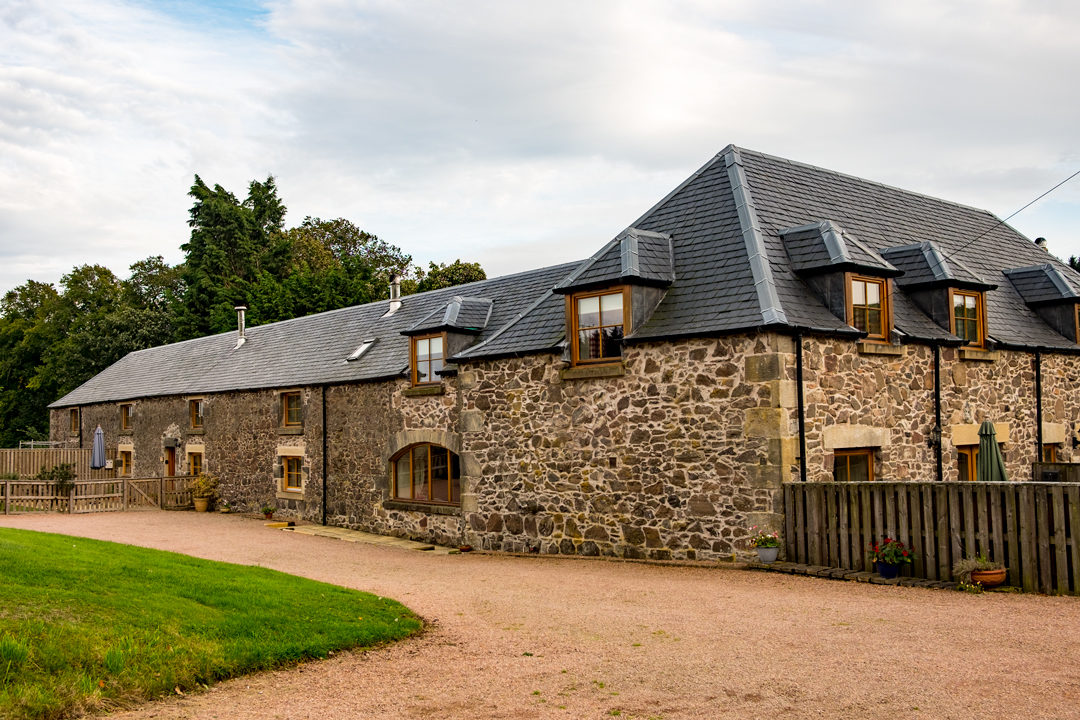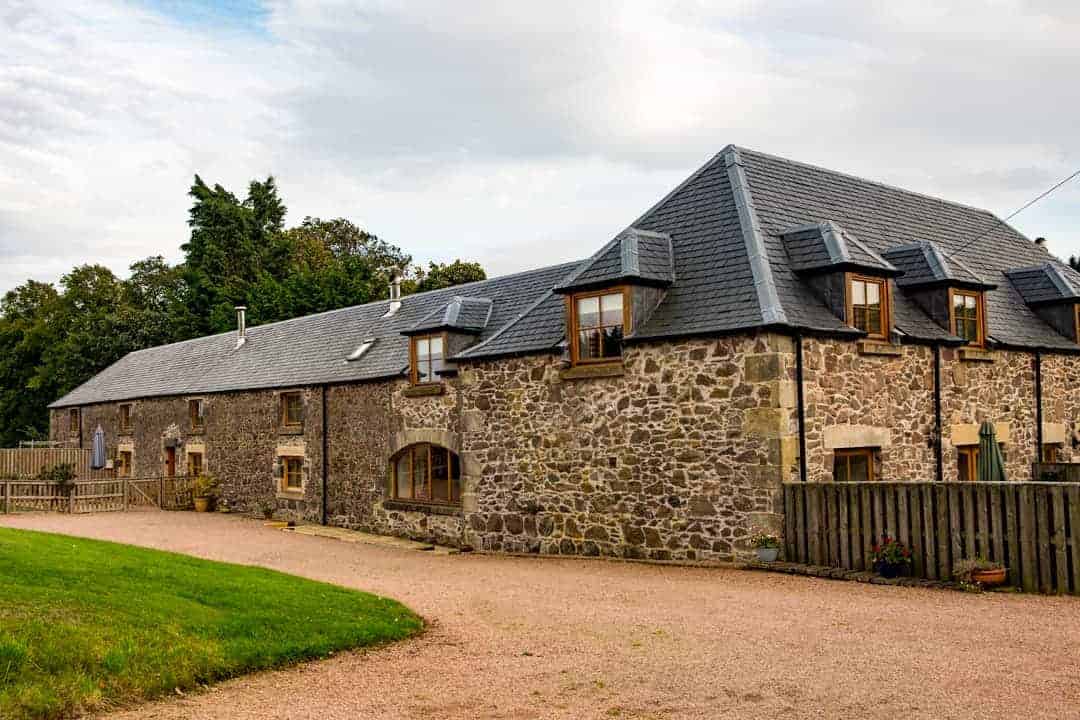 In the countryside of rural Fife but just two miles to the north of the village of Auchtermuchty (pronounced 'och-ter-muck-t' and famous for the BBC series Dr Finlays Casebook) is Newhill Farm. Offering up accommodation for fourteen across three self-catering cottages – the Old Stables, Horse Mill Cottage and the Old Cart House – Newhill Farm is more than a place to just rest your head after a long day exploring, with a swimming pool, hot tub(s), tennis court and games room and if you really need it, free wifi – it's your own mini resort in the Scottish countryside!
Read more: Newhill Farm Cottages.
17/ Coastal glamping: Catchpenny Safari Lodges
Where? East Neuk of Fife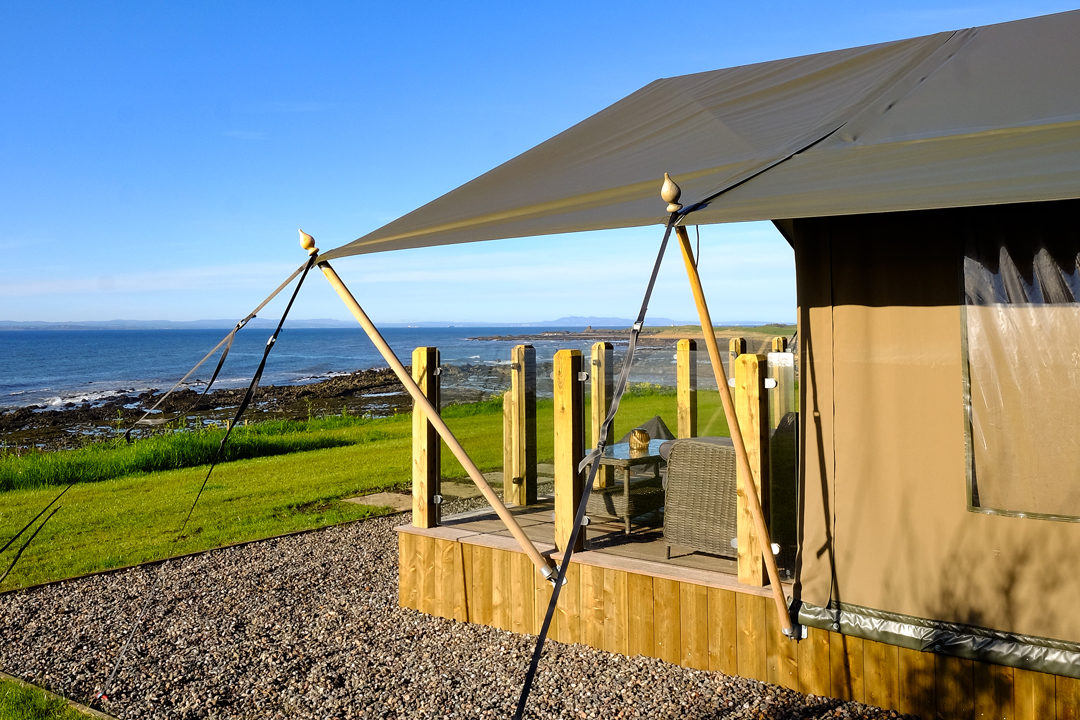 Perched on the coast between Elie and St Monans is Catchpenny Safari Lodges – 8 luxury glamping tents. Sleeping up to six in three bedrooms (a double, a twin and a rather cute cabin bed) and decorated in a 'safari meets luxury Scotland 'style, The safari tents have everything you would wish for – including a nifty wood-burning oven which also doubles up as your heater. Sit out on your deck, light your fire pit and watch the sun go down over Elie Lighthouse and the Lady's Tower… it's glamping perfection! Read more: Catchpenny Safari Lodges.