Whether you are looking for a souvenir from Scotland, or a Scottish gifts for the Scotland fan in your life. I've got you covered! From Harris tweed clothing and fashion, quality Scottish food, drink and whisky, Scotland guide books and Scottish fiction, to unusual and quirky Scottish gifts, here is where to shop for the best gifts from Scotland.
Recommended shops for Scottish gift shops
Scottish gifts – clothing & fashion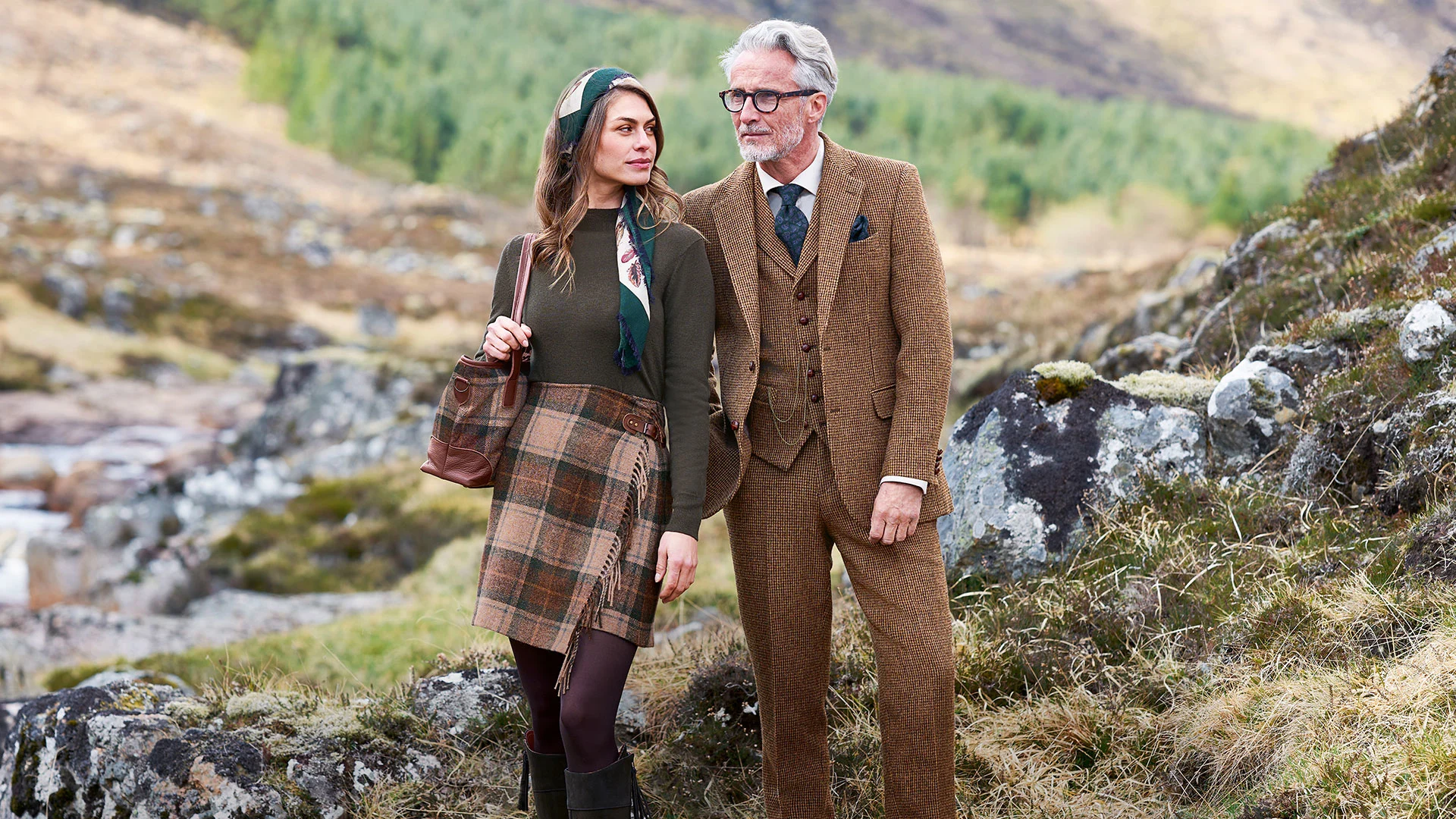 Love plaid, tweed or cashmere? Here is what to buy from my favourite Scottish fashion and clothing brands on your trip to Scotland.
A purse or wallet made from Harris Tweed. Probably one of the most popular gifts from Scotland, Harris Tweed is made exclusively in the Outer Hebrides islands of Scotland from 100% pure virgin wool. When purchasing Harris Tweed products look for the official Orb logo, which signifies that the fabric is authentic. Check out the range of Harris Tweed available from the House of Bruar.
A merino wool scarf or blanket from Anta. I love Anta's scarves – they are perfect for the Scottish weather and come in a range of lovely colours. You can get discounts and special 2 for 1 offers by signing up to Anta's mailing list.
A cashmere jumper from Brora. A luxury Scottish cashmere brand Brora is known for its timeless knitwear and clothing. They use the finest cashmere and traditional techniques to create beautiful pieces. A cashmere sweater from Brora is a perfect Scottish gift.
A tweed suit or coat from Walker Slater in Edinburgh. Specialising in tweed clothing and accessories for both men and women Walker Slater offer a blend of classic and contemporary designs, with a focus on quality craftsmanship. Walker Slater can be found on Victoria Street in Edinburgh and offers some of the best gifts from Scotland.
A kilt from Howie Nicholsby at 21st Century Kilts. Today's kilts don't have to be traditional, twee or even tartan – Howie at 21st Century Kilts has evolved the kilt to make it a practical, modern garment – suited to both casual wear and more traditional formal occasions. For a modern take on a women's kilt check out LeKilt.
Cashmere socks from Scotland. Scotland is famous for its cashmere wool factories and a pair of cashmere socks makes for a perfect Scottish gift! Try cashmere socks from the House of Bruar, Green Thomas in Hawick, the Croft House in Aberdeenshire, Campbells of Beauly, or Rosie Sugden.
A luxury cashmere scarf from Begg & Co. A Scottish luxury textile brand, Begg and Co was founded in Paisley and known worldwide for its cashmere scarves, clothing and beanies for both men and women – a dream Scottish gift.
A lambswool jumper from William Lockie. A family-owned knitwear company that has been producing cashmere and knitwear in the Scottish Borders since 1874 William Lockie or 'Lockies' offers a wide range of classic and contemporary styles in cashmere, merino, geelong & lambswool.
Outdoor and cycling gear from Meander Apparel. With their HQ in Edinburgh's fashionable Stockbridge, Meander makes stylish and sustainable cycling and outdoor clothing – one of the best gifts from Scotland for the outdoor enthusiast.
Active wear from Findra clothing. Based in Innerleithen in the Scottish Borders, Findra Clothing offers up sustainable outdoor gear for hikers and bikers.
Men's clothing from Kestin Hare. Known for its contemporary menswear, Kestin Hare offers a range of clothing inspired by Scotland's landscapes. Focusing on sustainable materials and quality craftsmanship, the Kestin Hare Menswear shop is located on Baker's Place in Stockbridge in Edinburgh. One of the best gifts from Scotland for your dad or husband.
A scarf or a throw from Hilary Grant. A knitwear brand from Orkney Hilary Grant creates beautiful, modern accessories and garments showcasing traditional knitting techniques with a contemporary twist.
Where to buy homeware gifts from Scotland
Gifts from Scotland – Whisky
Otherwise known as 'uisge-beatha na h-Alba', or the 'water of life' in Scottish Gaelic, whisky (never with an 'e') is Scotland's most famous product. Here are my favourite whiskies to buy as a gift from Scotland.
Read more: my complete guide to Scottish Whisky
Gifts from Scotland – Gins
Love gin? Here are my favourite gin gifts from Scotland.
Read more: my complete guide to Scottish gins
Caorunn – one of the most popular gins in Scotland, Caorunn is made with apple, rowan berries, heather, and bog myrtle.
Hills and Harbour Gin – currently Scotland's most southerly gin, Hills and Harbour is made in Newton Stewart, Dumfries and Galloway with noble fir and seaweed – a more unusual gin choice.
Old Curiosity – made in a small herb garden outside of Edinburgh, The Secret Garden Distillery's gin is produced from their own juniper bushes and 600 herbs!
Wild Island Gin, Colonsay – made with six native plants found on Colonsay, Wild Island Gin is made with lemon balm, wild water mint, meadowsweet, sea buckthorn, heather flowers and bog myrtle – and British wheat.
Isle of Raasay Gin – made with juniper grown on the island, Isle of Raasay gin is full of citrusy flavours.
Lussa Gin – made by an all female team on the Isle of Jura, Lussa Gin has flavours of lemon and rose.
Isle of Harris – probably Scotland's most famous gin, not least for the amazing bottle, Harris Gin is seaweedy in flavour alongside sugar kelp, liquorice and bitter orange.
Glaswegin – made with eight gin botanicals including Milk Thistle, Chamomile and Pink Peppercorns, all packed up in the unique Glaswegin bottle.
Pickerings 1947 – made in Edinburgh with cardamon, coriander clove and cinnamon spice, Pickerings 1947 is made from an original recipe first noted down in Mount Mary, Bombay.
---
My favourite Scottish gifts
My favourite gifts from Scotland
Bunnahabhain whisky
My favourite single malt whisky from Islay
Arran Sense of Scotland giftset
Lovely shower gels from the Isle of Arran
Nobel Isle Pinewood range – gorgeous candles and homewears from Morayshire
Gillian Kyle – quirky Scottish inspired homewears
Harris Gin – one of the best gins in the world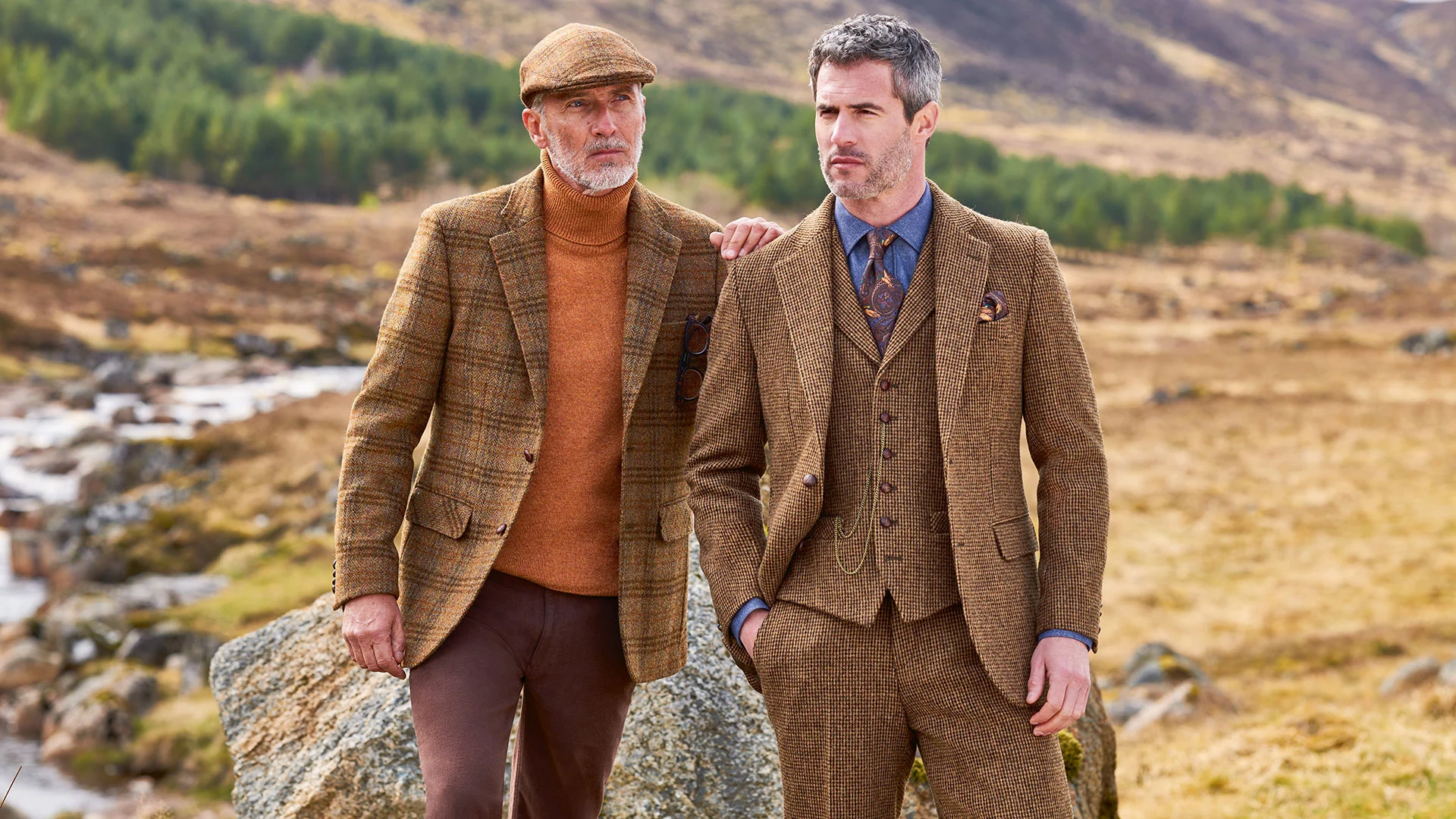 Harris Tweed from the House of Bruar