Have you tried Scottish Whisky? Otherwise known as 'uisge-beatha na h-Alba', or the 'water of life' in Scottish Gaelic, whisky (never with an 'e') is Scotland's most famous product – an alcoholic spirit made in over 130 distilleries right across Scotland. Fancy trying Scottish whisky on your trip? Here is my complete guide to how to drink whisky, which whiskies to try, the best distilleries to visit and the Scottish whisky regions. Here is how to try whisky in Scotland.
This post includes affiliate links.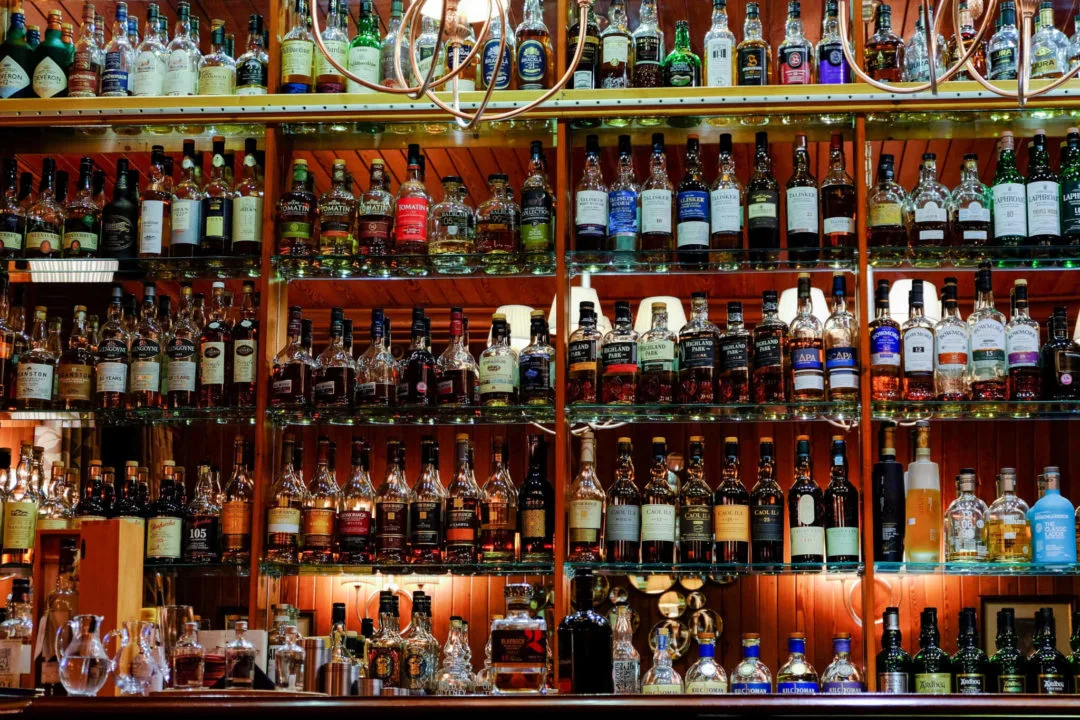 Ok, so firstly, what is Scottish whisky?
Scottish whisky is a distilled alcoholic spirit made from water, malted barley and yeast. Whisky can also be made with a mix of grains including maize and wheat. There are four main types of Scottish whisky:
Single malt – which is made by one distillery in one batch using only water and malted barley
Grain whisky – where rye or wheat is added
Blended malt – which is a mix of malts from more than one distillery
Blended whiskies – where many malts and grains are blended together
Many of the biggest selling whiskies in the world are not single or blended malts, but grain whisky or blended whiskies such as Johnnie Walker, or Chivas Regal.
When we talk about whisky in Scotland we usually mean a single malt.
Whisky or Whiskey, Scotch or Scottish? What do you call whisky?
Scottish whisky does not have an 'E' in the name – that is reserved for Irish or American whiskeys otherwise known as bourbons. In Scotland, whisky is rarely called 'Scotch' although it does separate whisky made in Scotland compared to Ireland or Japan.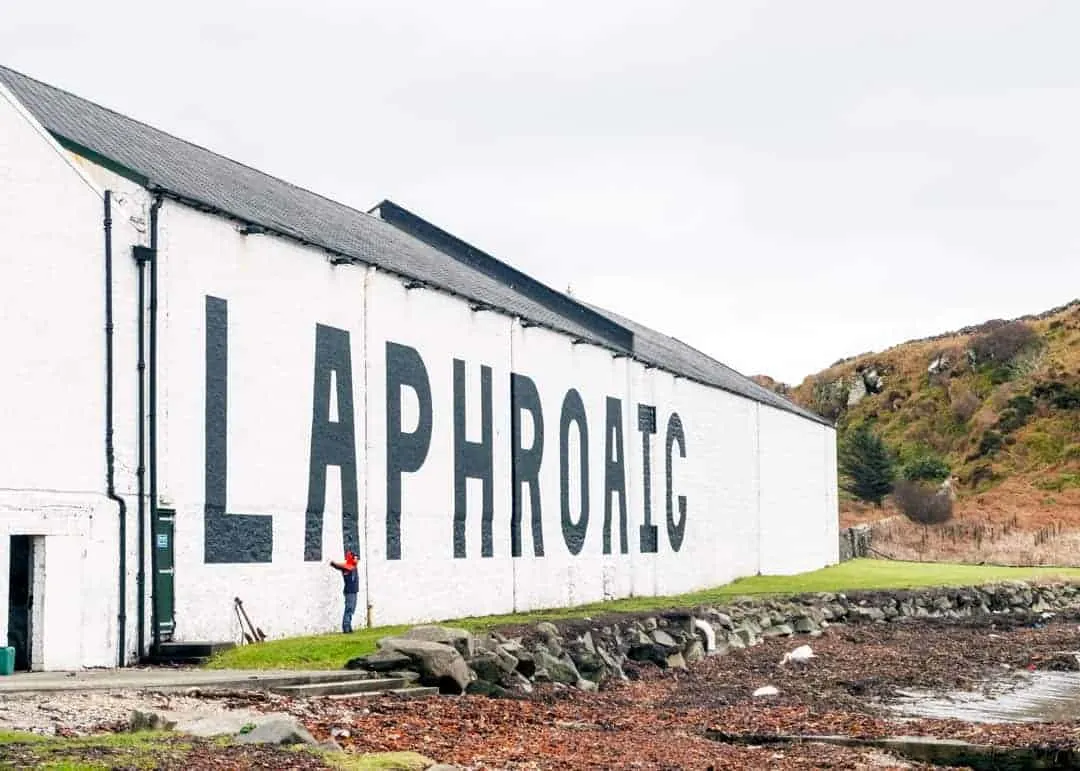 What are the Scottish Whisky Regions?
There are four main whisky regions in Scotland – the Lowlands, the Highlands, Campbelltown and Islay. There are two other famous whisky regions – Speyside and the Islands, which really both form part of the Highland region.
How is Scottish whisky made?
Scottish whisky is made in a distillery – and the process of making whisky goes back to the 15th century. Whisky is made through a process of malting, mashing and fermenting the grain before distilling the raw spirit. The spirit is then put into barrels and stored in a bonded warehouse. Visit a whisky distillery to watch the process in action.
What about the age of Scottish whisky? Does it matter?
Scottish whisky is made and protected by law and must be a minimum of 3 years old before it can be called whisky.
Most distilleries produce their first bottling at 10 years old. You will also see younger first bottling whiskies and aged whisky at 12, 15 and 18 years – and much older. You will also see distillery blends.
An Age Statement gives the age of the youngest component of the whisky.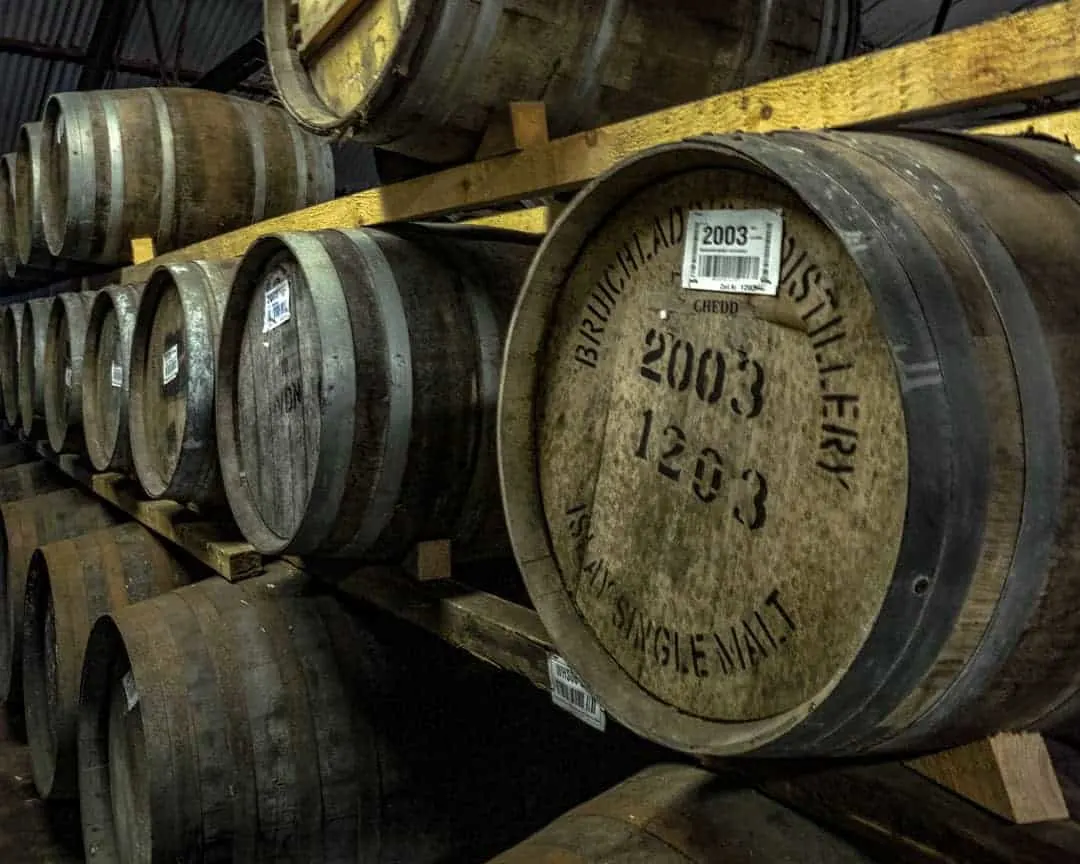 How does whisky get its flavour?
Whisky is stored, and aged, in wooden barrels, and these barrels have been sourced from wineries or other distillery types, known as whisky casks, and these cask add flavour and colour to the whisky as it ages. Different types of whisky casks – and therefore whisky names – include:
sherry cask such as Oloroso sherry or Pedro Ximenez
bourbon cask
port casks
rum cask
The wood of the cask can also have an impact on flavour too – from sweeter American oaks, to richer European oak.
The other big part of whisky – the water – can also have a big impact on flavour. Those whiskies made with water from peatland areas of Scotland are much smokier, than those areas with no peat. Peat is also used to smoke the barley – and this also makes a whisky peaty.
How to drink Scottish whisky – Scotch on the rocks?
You don't drink Scottish malt whisky with anything but water – no ginger, coke or lemonade here thanks. Prefer a blend? That's ok. I'll forgive you and you can drink that however you like – even in a cocktail – although some fancy mixologists are using peated malt whisky in cocktails such as an Old Fashioned.
When ordering whisky in a bar or restaurant you don't need to ask for a 'dram' – whisky comes in measures of 25, 35 or 50ml. Some bars will have a 'malt of the moment' advertised which is a whisky on special offer, or just as for a recommendation – you will want to try a few – there is a whisky for everyone – whether you like the taste of peat, caramel, port, chocolate, vanilla or even fruit and nuts.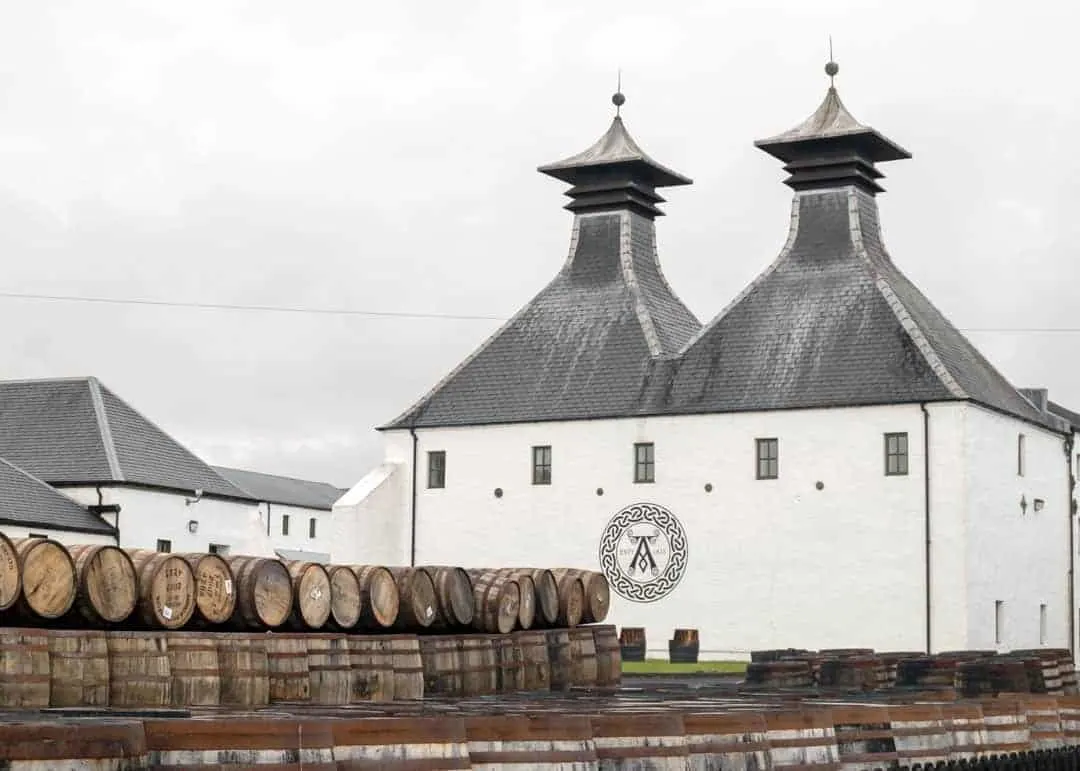 A note on peated whisky
The official term to describe how peaty a whisky is, is called PPM – or parts per million.
PPM refers to the phenol content of the whisky. Phenol is a compound released from burning peat. On Islay peat is smoked in a kiln from which phenols rise up and attach themselves to damp barley sitting on a malting floor above the kiln. The longer the barley is exposed, the peatier a whisky could become. PPM doesn't always relate to a smoky whisky – it just refers to how many ppm the barley had when it arrived at the distillery – the end taste could be very different.
The most famous peated whiskies come from Islay – try Ardbeg, Lagavulin, or Laphroaig.
The peatiest whisky in the world is Bruichladdich Octomore 08.3 with a ppm of 309ppm. In comparison, the two most recognisable smoky whiskies from Islay – Laphroaig and Ardbeg have PPMs of 40 and 54 respectively. Most barley on Islay is smoked at Port Ellen, but three distilleries on Islay – Laphroaig, Bowmore and Kilchoman – have their own malting floor you can visit.
Not all peated whisky comes from Islay, and other peated whiskies include: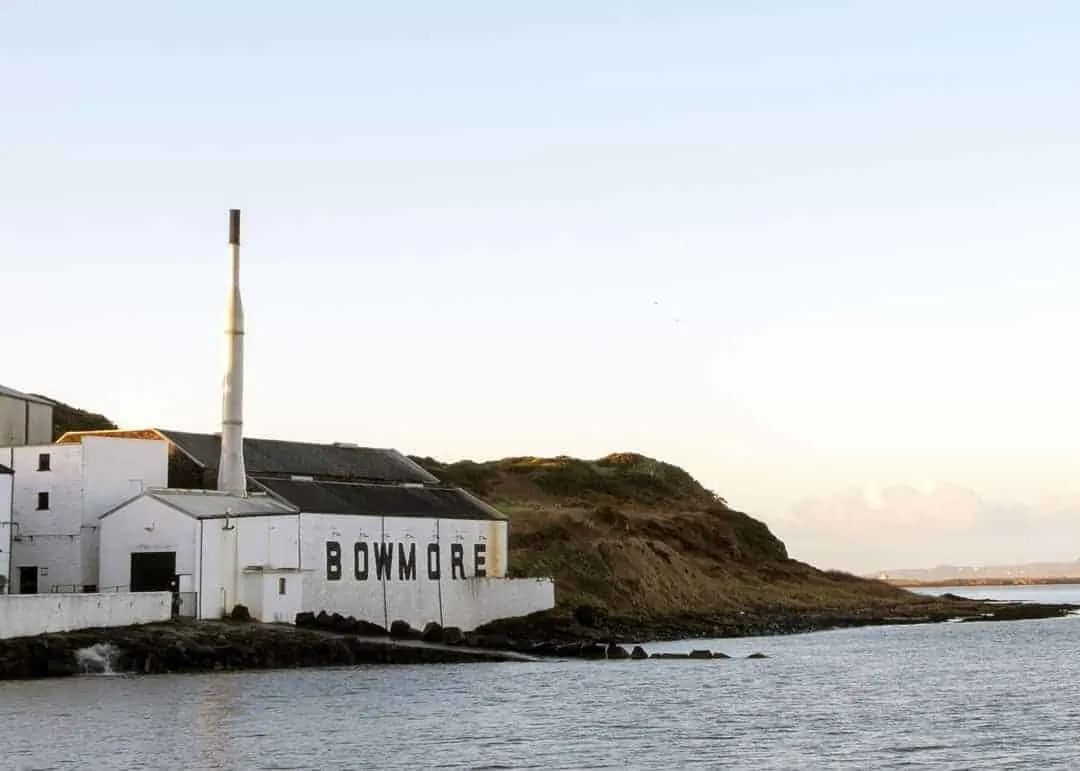 How to visit a Scottish Whisky Distillery
Scotland is currently home to over 140 whisky distilleries from the famous – Glenmorangie, Glenfiddich, and The Glenlivet, to the newest – Lochlea, Raasy, Nc'nean, Ardnahoe, Lagg on Arran and Arbikie. Whisky is going through something of a renaissance and new distilleries are opening every year. Not every distillery is open to the public, but most distilleries have visitor centres and offer tours.
The my favourite distillery tours include:
Nc'Nean, Lochaline, Morvern – an organic whisky distillery on the Morvern Peninsula west of Fort William, Nc'Nean was the first whisky distillery in the UK to reach net-zero emissions. The classic distillery tour is £18.
Bunnahabhain, Port Askaig, Islay – Bunnahabhain (Boo na hab hain meaning 'river mouth') is the most remote distillery on Islay and produces whisky quite unlike the rest of the island. Bunnahabhain's best tour is The Warehouse 9 tour. Take a tour of the distillery with a tasting of non-peated and peated Bunnahabhain drams – straight from the cask!
Macallan, Aberlour, Speyside – Macallan has recently opened its new flagship distillery (it cost £140m) on the Easter Elchies estate in Speyside.
Dalwhinnie, The Cairngorms, Highland – the highest distillery in Scotland, The Distillery Tour includes a 45-minute tour and three drams with individually paired with handmade Scottish highland chocolates plus a gift is £17.
Jura, Isle of Jura – just getting to the Isle of Jura is half the fun, and a visit to the lovely Jura distillery is well worth the ferry crossing from nearby Islay. Jura 10 is one of my favourite drams.
Another great island distilery to visit is Raasay, Isle of Raasay, which is accessed from the Isle of Skye.
Whisky regions in Scotland – Islay
Islay (pronounced Eye-la) is one of the most famous whisky regions of Scotland producing some of the most distinctive flavoured whisky in the world. Islay is also one of the most beautiful of the Scottish Hebridean Islands and is well worth a visit whether you like whisky or not.
Here is how to plan your trip to Islay and my complete guide to Islay whiskies.
Even if you can't travel to Islay, getting to know this diverse whisky island is great fun – with nine distilleries on the island, you are bound to find an Islay whisky you like, from blow your head off peaty delights to soft, salty and sweet sherries. Why not try:
My favourite Islay whisky is the unpeated Bunnahabhain 18 – the perfect treat. Bunnahabhain 12 is an Islay classic at an accessible price point.
From Bruichladdich, I like the easy-drinking Classic Laddie
The Bowmore 15 is matured first in bourbon barrels then Oloroso casks for a tasty sherry finish
My husband loves the 23-year-old Bowmore Port Cask
The Kilchoman 100% Islay is the world's only Single Farm Single Malt scotch whisky,
Look out for Caol Ila Cask Strength which is delicious
Looking for a true Islay whisky style? Ardbeg 10 is complex and smokey,
Try the classic Lagavulin 16-Year-Old – always a crowd-pleaser
Like or loathe Laphroaig? Try the sweeter Laphroaig Quarter Cask, and finally
I love the smoothy sherry taste of Jura 10 – there is always a bottle on my kitchen whisky shelf!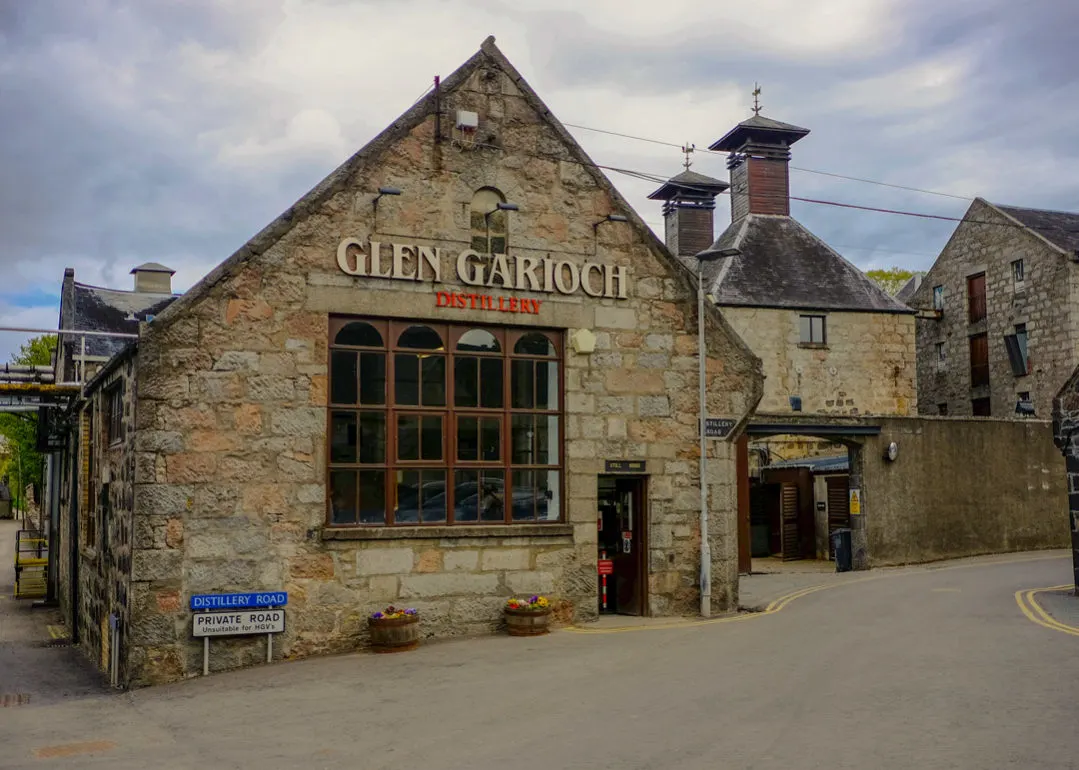 Whisky regions in Scotland – the Lowlands
If your palate runs to the sweet rather than the smokey then head to the Lowland whisky region – with distilleries in Fife, Glasgow, Edinburgh and East Lothian and South of Scotland. Here are three of my favourite lowland whiskies to try:
Auchentoshan – matured solely in American bourbon casks Auchentoshan is made outside of Glasgow. I like the Auchentoshan Three Wood.
Kingsbarns – try the Dream to Dram, a lowland single malt Scotch Whisky
Lochlea – a farm distillery on Robert Burn's original farm, Lochlea makes field to bottle whisky – growing their own barley.
Whisky regions in Scotland – the Highlands and Islands
The largest of all the whisky regions in Scotland, The Highland region technically takes in Speyside, but these whiskies are so distinct they deserve their own spot on the list! Highland whiskies are very diverse and tend to be robust in taste, and ranging from the highest distillery in Scotland at Dalwhinnie, to Highland Park on Orkney. Here are a few of my favourite Highland Whiskies to try:
Whisky regions in Scotland – Speyside
Arguably the most famous of all the Scottish whisky regions (after Islay?) Speyside has around 50 distilleries all clustered around the River Spey. Known for being some of the most refined and delicate whiskies in Scotland, Speyside is a great introduction to those who are new to whisky. Why not try Aberlour 12 – an incredibly easy drinking whisky to start your journey on, or Glenfiddich 12 – a classic and for good reason. Other popular picks include The Balvenie or The Glenlivet.
Whisky regions in Scotland – Campbeltown
With just three distilleries, Cambeltown is often accused of not truly being a whisky region, but these distilleries do have their own distinct character. The area was once home to more than 30 distilleries, but try Glen Scotia 15 or Springbank 10 if you are interested in Campbeltown.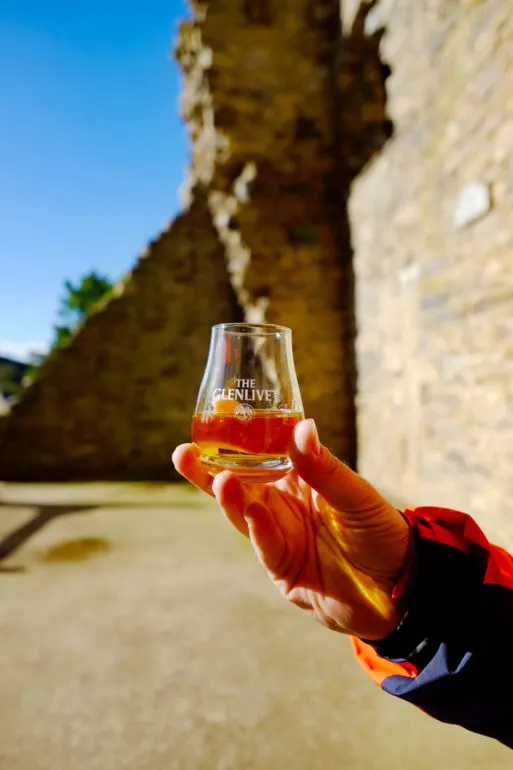 Whisky Festivals in Scotland
One way of trying a few different types of drams is at a Scottish whisky festival. Why not visit: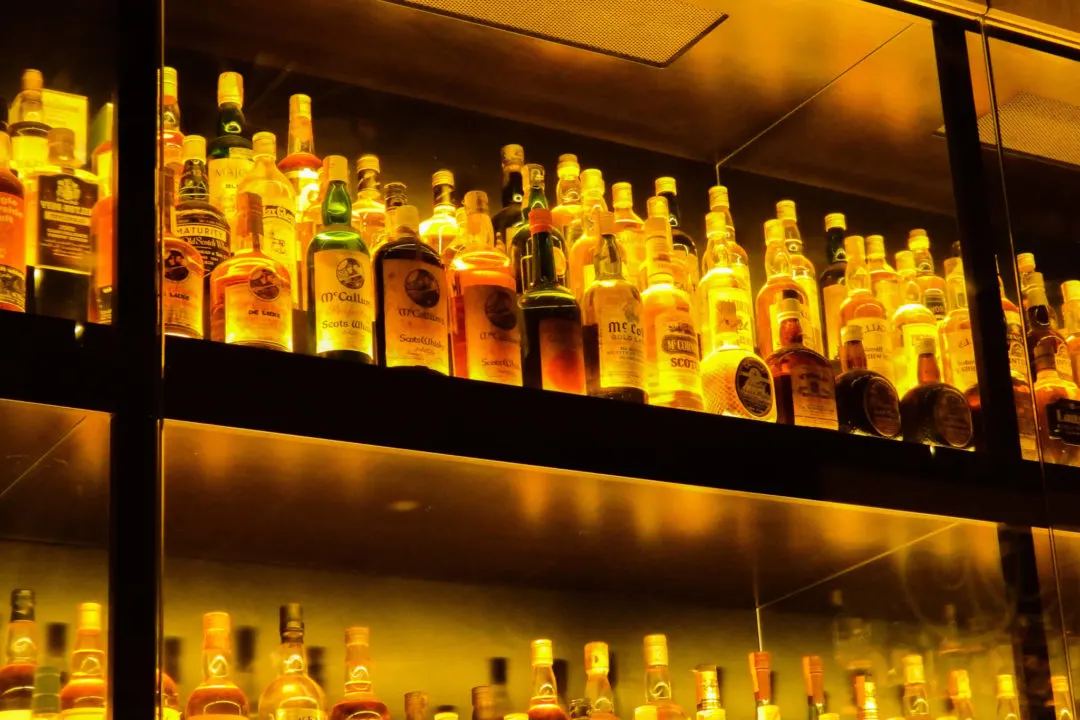 Find out more about Scottish Whisky
If you want to learn more about the process and history of Scottish whisky whilst you are visiting Edinburgh, head to the the Scotch Whisky Experience or The Jonnie Walker Experience – both five star visitor attractions.
Slainte-mhath! [your good health]
Love, from Scotland x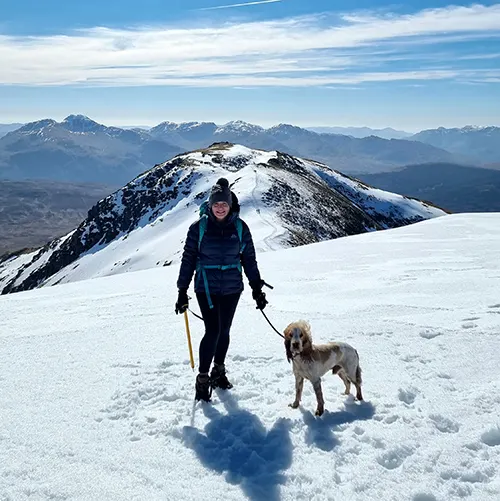 I'm Kate – a travel writer and photographer living in Scotland. Love, From Scotland is the Scotland travel guide that shows you where to stay and how to get outside in Scotland.