Have you tried Scottish Gin? Scotland may be most famous for whisky but we've also had a very long love affair with gin. Fancy trying Scottish gin on your trip? Here is my complete guide to which gins to try, and the best distilleries to visit. Here is my guide to the Gins of Scotland.
This post uses affiliate links.
Ok, so firstly, what is Scottish gin?
Gin is an alcoholic spirit which originally takes its name from a dutch drink flavoured with juniper – Genever. Whilst Gordon's, Tanqueray and Hendrick's Gin might now be famous world wide, there are lots of small batch gin distilleries right across Scotland using locally foraged ingredients to make very special gins with a fabulous sense of place – just like whisky. Fancy trying some Scottish Gin? Let's dive in.
How is Scottish gin made?
Did you know that in the 1700s there were over 400 illegal gin stills in Edinburgh? Thankfully Scottish gin making is no longer illegal, and with over 200 gins to try, over 70% of the UK's gin is now made in Scotland.
Scottish gin is made with a neutral grain spirit, usually distilled from pure wheat, although other spirits such as potato vodka can be used as well. Once the pure spirit has been distilled, this is mixed with water, and then flavoured with botanicals – firstly with juniper, coriander seeds and angelica – before other flavours such as citrus, cardamon, cinnamon, or orris root are layered over the top.
How does gin get its flavour?
There are various methods of flavouring Scottish gin – from steeping, where the botanicals are mixed with the spirit in a pot still and heated for around 48 hours, to vapour infusion where the spirit is infused with the botanics, to cold distillation which is said to impact more flavour without heat.
How to drink Scottish gin
However you like – the most popular way to drink Scottish gin is with tonic – either Indian or flavoured, but gin also makes a fabulous base for cocktails such as the aviation or the bramble.
A few of my favourite Scottish gin brands and the best Scottish Gins
In no particular order, a few of my favourite Scottish gins to try, including a few of the best Scottish gins.
Caorunn – one of the most popular gins in Scotland, Caorunn is made with apple, rowan berries, heather, and bog myrtle.
Hills and Harbour Gin – currently Scotland's most southerly gin, Hills and Harbour is made in Newton Stewart, Dumfries and Galloway with noble fir and seaweed – a more unusual gin choice.
NB Gin – a juniper led London Dry gin made in North Berwick, NB Gin is one for those who love classic gins.
Old Curiosity – made in a small herb garden outside of Edinburgh, The Secret Garden Distillery's gin is produced from their own juniper bushes and 600 herbs!
Arbikie – unusually Arbikie's Kirsty's Gin is made with potato vodka – and is flavoured with kelp and blaeberries.
Dunnet Bay Rock Rose – one of Scotland's most northerly gins (at least on the mainland), Dunnet Bay is made with rhodiola rosea, sea buckthorn, and rowan and has a beautiful bottle.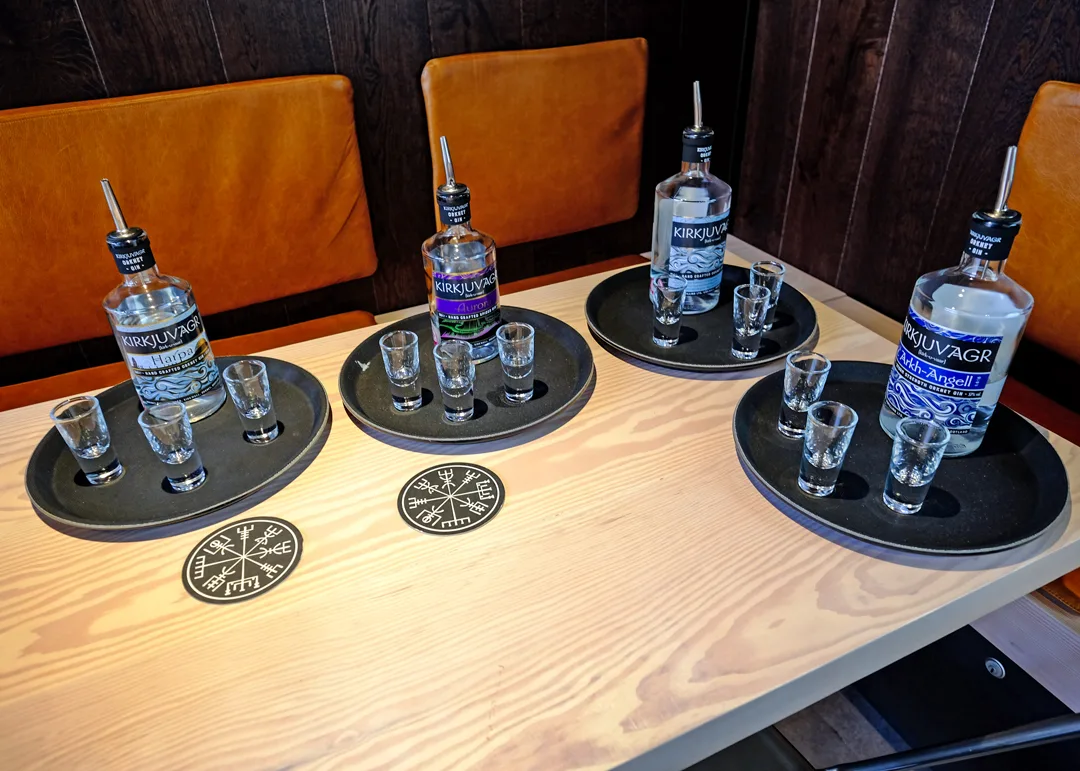 Island Gins
Classic Scottish gins
Glasgow Gins
Edinburgh Gins and gin made in Edinburgh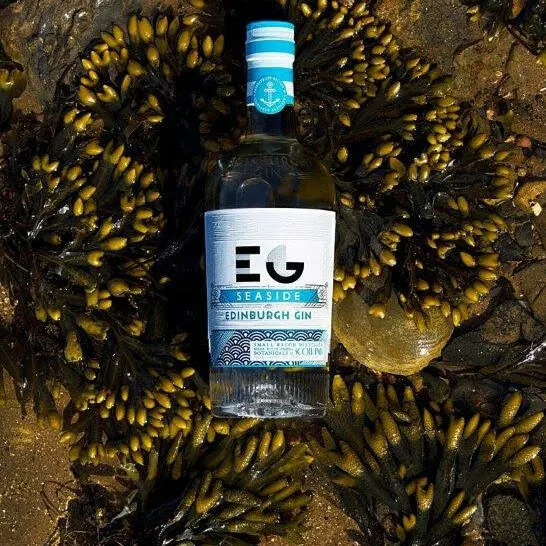 How to visit a Scottish gin distillery
My favourite gin distilleries to visit:
The Secret Garden Distillery is located just outside of Edinburgh in a garden which grows over 600 different varieties of herbs and plants, creating gins from seed to sip. The Secret Garden Distillery produces traditional London Dry styles and more contemporary compounded gins. Book online.
Arbikie is a modern distillery at Lunan in Angus, Arbikie produces gin (including Nàdar, the world's first climate positive gin) from home grown potatoes, rye,and peas. Take a tour of the distillery to try Arbikies' 5 vodkas, and 3 gins. Book online.
Pickering's Gin is distilled in Edinburgh University's old Vet School, now the multi-use arts venue Summerhall, located in Edinburgh's southside. The distillery is actually tiny, fitting into the Old Animal Hospital dog kennels, hidden behind cages of gin. Book online. Try a P&T in the adjoining Royal Dick bar.
Edinburgh Gin Distillery is located underneath the Rutland Hotel at the West End and is joined in the evening by popular bar Heads & Tails (distillery in the day, gin bar at night). The distillery tells the story of gin in Edinburgh, from the 1700s to the present day. Why not become a gin distiller by making and bottling your own one off custom gin in a baby still? Book online.
The Botanist is produced on the Isle of Islay at Bruichladdich Distillery, one of the island's most famous spots for tasting whisky. They also produce the fabulous Botanist Gin and you can do a tour of both distillery operations. Book online.
Orkney Distillery is located within Kirkwall harbour where you will find the home of Kirkjuvagr Gin. Orkney Gin has a great visitor centre where you can learn how the gin is made (and marvel at how small gin stills actually are) and try the gin in their stylish bar. Gin tours start at £8.
Gin Bars in Scotland
Fancy trying a Scottish gin bar? Here are my favourites:
Edinburgh Gin Bars
More gin is drunk in Edinburgh than anywhere else in the UK. With three home-grown Scottish gins made in the city and a plethora of specialist bars serving gin from across Scotland, Edinburgh is your perfect destination if you love Scottish gin. Here are my favourite gin bars in Edinburgh
Finally, whilst not specialising in Scottish gin, my favourite bars which do a great G&T are the very cool Devil's Advocate (Old Town), the quirky Roseleaf (Leith) and the cosy Bon Vivant (New Town & Stockbridge).
More Gins Bars in Scotland
Glasgow – try Gin71, heaven for those who prefer their drinks with tonic. They also have two bars in the city – and a gin spa – or The Spiritualist, a cool cocktail bar in the city centre,
Aberdeen – I like Orchid, a cocktail bar in Aberdeen City Centre, or the Tippling House.
Inverness – try The Wee Bar on Ness Walk
Read more: my guide to whisky in Scotland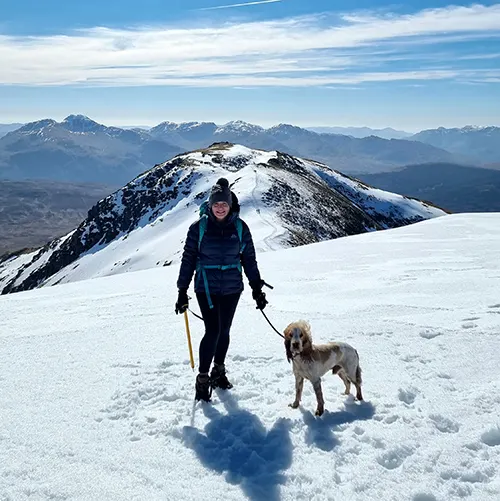 I'm Kate – a travel writer and photographer living in Scotland. Love, From Scotland is the Scotland travel guide that shows you where to stay and how to get outside in Scotland.