Arguably the most famous of all the Scottish whisky regions, Speyside has around 50 distilleries all clustered around the River Spey. Known for being some of the most refined and delicate whiskies in Scotland, a visit to Speyside is a great introduction to those who are new to whisky.
Even if you can't travel to Speyside, getting to know this diverse region is great fun – you are bound to find a whisky you like. Slainte-mhath! [your good health]
This post uses affiliate links which I may make a small commission from.
Which is the best Speyside whisky to try?
First of all, it is Speyside whisky, not Speyside whiskey. Want to know more about why? Find out more about Scottish whisky in my ultimate guide.
If you have never tried Speyside whisky before here are 10 whisky distillery picks which you can buy online* or try in your nearest bar: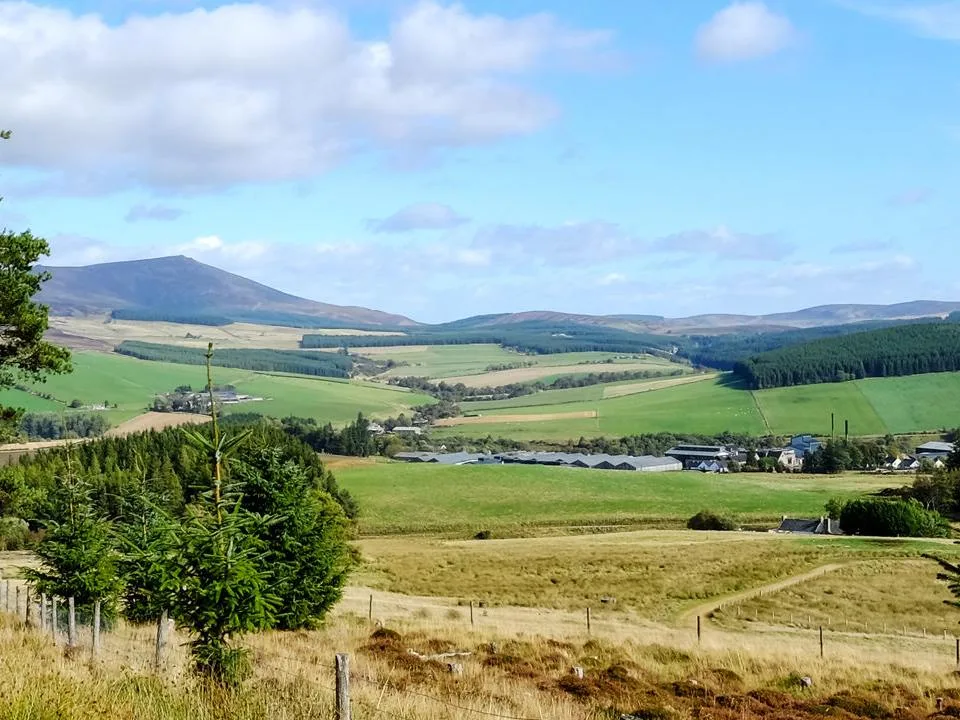 Where is Speyside?
Speyside is located in the eastern Highlands of Scotland, in the Moray region. The region gets its name from the River Spey which rises near Fort Augustus, through Aviemore and Grantown on Spey before entering the Moray Firth near Buckie. If distilleries obtain their water from the River Spey or any associated springs or tributary rivers or streams, their whisky can be categorised as Speyside whisky.
Getting around Speyside
Exploring Speyside by car – the most flexible option which allows you to explore Speyside region at your own pace. A car is recommended for visiting multiple distilleries, however there are strict drink drive limits in Scotland and the designated driver will need to stay off the drams. Most distilleries now have an alcohol free option, or allow you to take away the samples for later.
Buses in Speyside – Stagecoach number 10 connects Inverness and Aberdeen via Inverness Airport to Forres, Elgin and Keith. From Elgin, the Stagecoach number 36 links you to Aberlour, Dufftown and Craigellachie.
By train – mainline Scotrail trains run to Forres, Elgin and Keith.
Guided Speyside whisky tours
if you prefer a guided experience, join a whisky tour that includes transportation to various distilleries. There are several tour operators offering day trips or multi-day whisky tours in the Speyside region.
Speyside whisky tours from Inverness
Speyside whisky tours from Edinburgh
book this three day Speyside whisky tour which takes you to Royal Lochnagar, Glen Moray Distillery, Cardhu Distillery, Speyside Cooperage and Dalwhinnie Distillery.
Speyside whisky tours from Aberdeen
Take a 1-day Speyside whisky tour from Aberdeen to visit the Speyside Cooperage Cardhu Distillery.
Where to stay in Speyside
So what is so special about Speyside whisky?
Home to some of Scotland's most iconic brands, Speyside whisky is famous worldwide. But why?
Speyside home to the highest concentration of whisky distilleries in Scotland, making it a paradise if you love whisky. With over 50 operational distilleries, including Glenfiddich, The Macallan, and The Glenlivet, Speyside is deeply rooted in whisky production.
While each distillery has its unique character, Speyside whisky is smooth, rich, sweet, fruity, floral, and sometimes slightly peaty. Speyside whisky appeals to a wide range of whisky enthusiasts, from novices to addicts. Plus with 50 distillers you can try any type or flavour of whisky you fancy!
Speyside's whisky heritage has transformed the region into a popular destination for whisky enthusiasts from all over the world – plus there are lots of distilleries to visit in a small area.
How many distilleries are there in Speyside?
There are more than 50 distilleries in Speyside.
Speyside is a sub region of the Highland distillery region.
Read more about whisky in Scotland
Visiting Speyside whisky distilleries
The Macallan – The Macallan Estate is one of the most stunning and modern distilleries in Scotland. There are a range of tours available and theatre productions! Macallan distillery tours start at £50 per person and must be booked 24 hours in advance.
Benromach Distillery, Elgin – a family owned distillery near Elgin, Benromach has a smoky character. The classic tour of Benromach Distillery lasts 1 hour and costs £10 per person.
Glenfiddich, Dufftown – take a tour of one of Scotland's most iconic distilleries owned by William Grant & Sons. The name Glenfiddich means – valley of the deer – giving Glenfiddich its stag logo. Glenfiddich whisky has been produced since 1887.
Aberlour, Banffshire – established in 1885 explore Aberlour Distillery (meaning "the mouth of the chattering stream") on a guided tour or tasting to discover their rich, fruity Speyside whiskies (tastings only at 2023 due to refurbishment)
Glenlivet Distillery – visit the Glenlivet Distillery, one of the oldest legal distilleries in Scotland, and learn about their history and production techniques on their guided tours. You can also take a guided tour of the Glenlivet Estate.
Glen Moray Distillery, Elgin – a small distillery outside of Elgin, Glen Moray tours start at £10.
Cardhu Distillery – started by two pioneering women, Helen and Elizabeth Cumming, Cardhu Distillery is over 200 years old. Tours of Cardhu start at £19.
Glen Grant Distillery, Rothes – tours of Glen Grant start at £10 – don't miss a stroll around the distillery's Victorian Garden with its 'global greenhouse' and hidden whisky safe.
Balvenie Distillery, Dufftown – visit a working maltings floor and kiln at Balvenie Distillery, tours start at £50pp and include a whisky tasting.
Ballindalloch – using only barley grown on the Ballindalloch Estate, distillery tours start at £20pp.
Benriach, Elgin – drawing water from a mineral-rich aquifer, deep beneath the distillery, Benriach Distillery was built by John Duff in 1898. A tour of Benriach starts at £20pp.
Speyside Whisky Shops
My favourite Speyside whisky shops are:
Scotland's Malt Whisky Trail
The Malt Whisky Trail takes you around eight distilleries in Speyside – Benromach, Cardhu, Dallas Dhu, Glenfiddich, Glen Grant, Glenlivet, Glen Moray, Strathisla and the Speyside Cooperage. Explore the Malt Whisky Trail.
Map of Speyside whisky distilleries to visit
More things to do in Speyside
Visit the Speyside Cooperage – Learn about the traditional craft of coopering by visiting the Speyside Cooperage, where whisky casks are made and repaired. Visit the Speyside Cooperage
Visit the Cairngorms National Park – explore the park's extensive network of trails, such as the Abernethy Forest, home to ancient Caledonian pines and an abundance of wildlife. My favourite walks include the family friendly green lochan, the stroll around Lochan Eileen and the fabulous view from the top of Farleitter Craggs. Visit the Cairngorms National Park.
Hike the Speyside Way – If you enjoy outdoor activities, consider walking a section of the Speyside Way, a long-distance trail that passes through scenic landscapes and whisky country.
Visit Craigellachie Bridge – Take a stroll across the historic Craigellachie Bridge, an iconic landmark that spans the River Spey near several distilleries.
Visit Speyside's castles – Begin with a trip to the iconic Ballindalloch Castle, a 16th-century fortress with lovely gardens. Then visit Balvenie Castle, a mediaeval stronghold and the atmospheric ruins of Auchindoun Castle, which has gorgeous views of the surrounding countryside.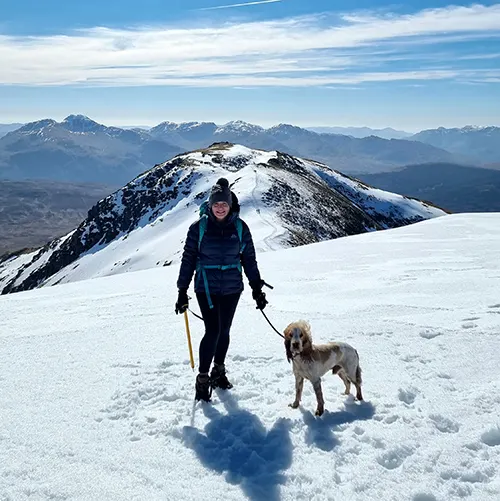 I'm Kate – a travel writer and photographer living in Scotland. Love, From Scotland is the Scotland travel guide that shows you where to stay and how to get outside in Scotland.