There are few places in Scotland with a longer and more illustrious foodie history than The Three Chimneys on the Isle of Skye.
Shirley and Eddie Spear started with a small & seasonal bistro, found fame with a marmalade pudding recipe, gained and lost a Michelin star and most recently, found a blooming new confidence in the hands of talented chef Scott Davies.
For over 30 years, the Three Chimneys has led the way as one of Scotland's best restaurants. We travelled to Skye to check into The House Over By.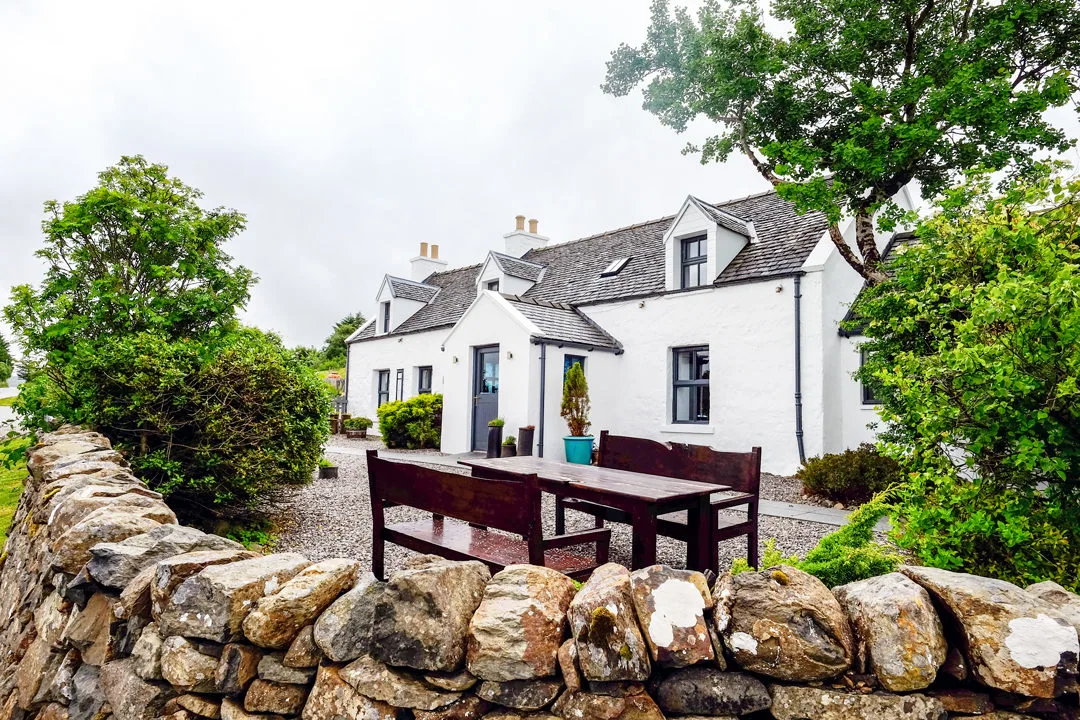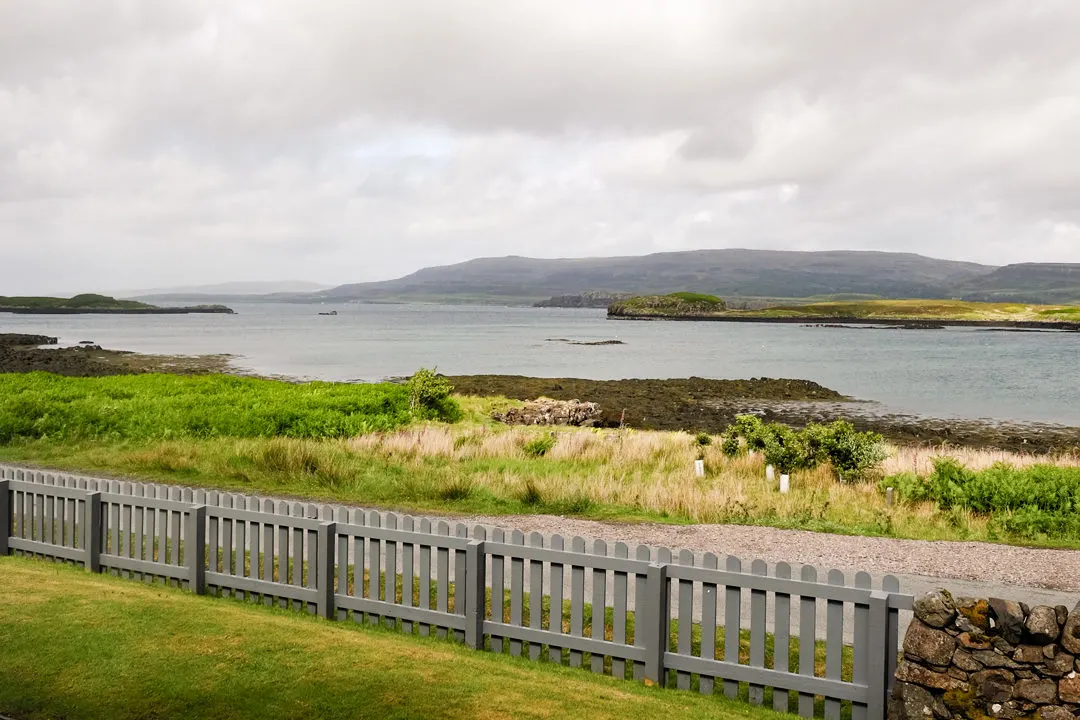 The Three Chimneys and the House Over By
The Three Chimneys is one of the world's ultimate destination restaurants. With a six-hour drive from Edinburgh or Glasgow and three hours to the closest airport, you need to make an effort for your dinner.
However, on arrival at this string of tiny whitewashed croft cottages perched on the banks of Loch Dunvegan on the Isle of Skye, your efforts are seriously rewarded. You truly have reached somewhere quite special.
Checking in at the House Over By comes with big smiles and afternoon tea in a stylish lounge with a view over the loch. Brownies and cinnamon buns (the best in the world according to B…) are served up with coffee, custard and our choice, a couple of glasses of fizz from the UK, giving guests their first chance to relax after the long drive.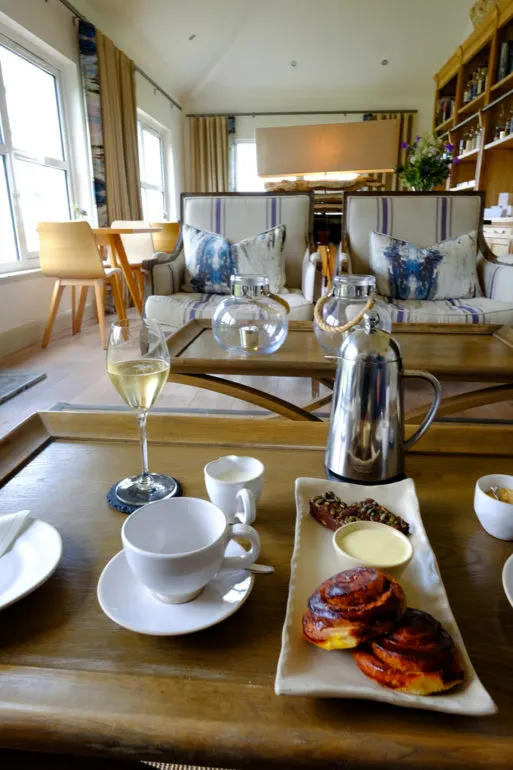 Our huge suite (room 6) had views over the loch, Scandinavian shabby chic style and a bathroom large enough to live in.
After two weeks of travelling around Scotland, including climbing the mighty Suilven, it was tempting to draw a bath and then climb into the incredibly comfy king size bed and snooze the evening away – but the 2018 UK restaurant of the year was just across the way and we had come a long way for this…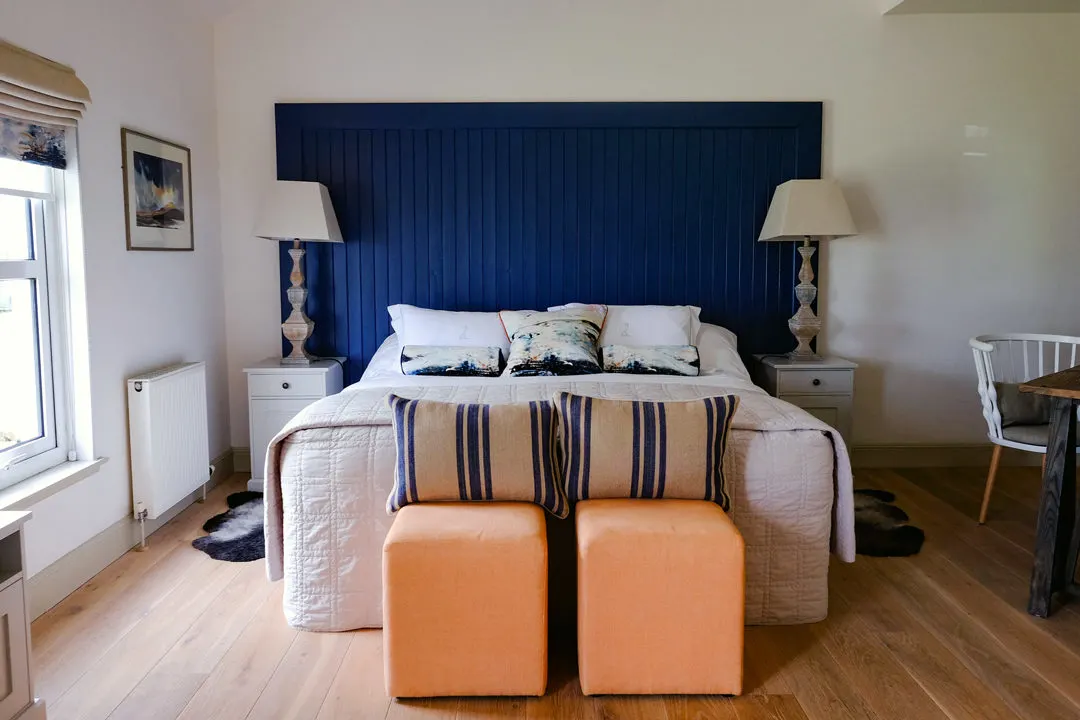 Pre-dinner drinks are served in the House Over By's lounge. Three Chimneys small batch gins were served with tonic made in Aberdeenshire and an incredibly pretty amuse bouche with croft grown radishes, heather & honey butter and hot smoked salmon.
After a wee blether on the weather conditions (we'd experienced the might of Storm Hector the night before from across the other side of the bay) between the House Over By and the short walk to the restaurant, we were escorted to our table.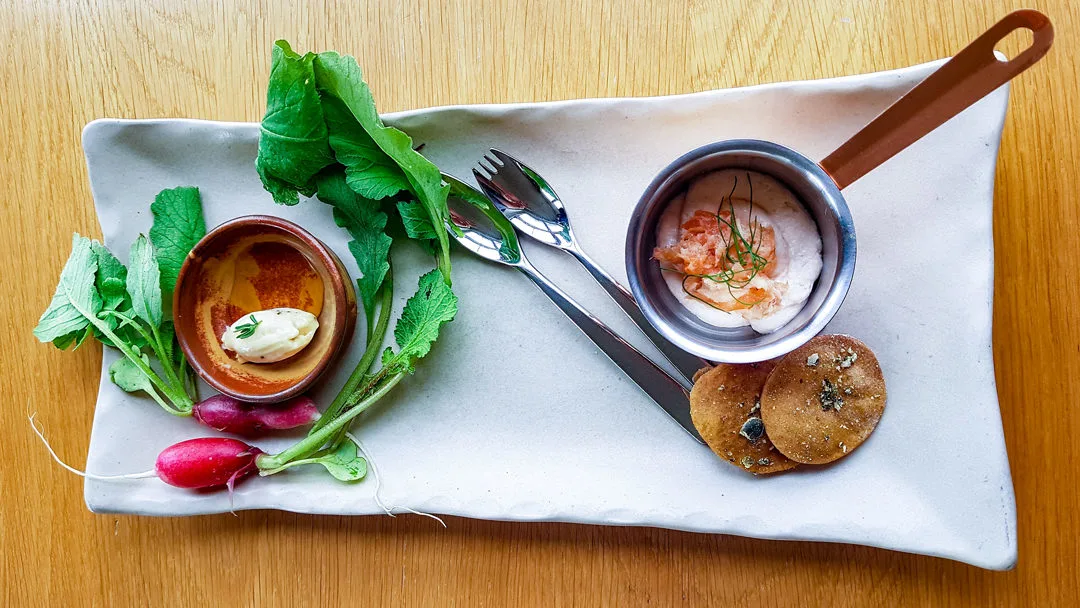 The Three Chimneys Restaurant
Whilst the House Over By is all high ceilings and shabby chic, the restaurant retains an original croft house feel, with chunky tables, comfy harris tweed chairs, deep walls and low ceilings. No need to whisper – this is a chattering, bustling space.
We didn't need to see the menus, we were there for the full experience – greedy to try as many of chef Scott Davies' 'fiercely seasonal and local' dishes as we could.
Scotland as a food nation has long been the butty of many a joke – proud adverts for 'real chips', restaurants serving up langoustines which have been to France and back – and few still ask why when our natural larder is so well stocked. Then there is the Three Chimneys.
A tiny restaurant in one of the remotest areas of Scotland who have managed to carve out a piece of foodie heaven by stuffing their Skye, Land & Sea tasting menu full of products from less than 20 miles from the restaurant – Oysters from the Oyster shed at Carbost, Scallops from Sconser and beef from Orbost Farm.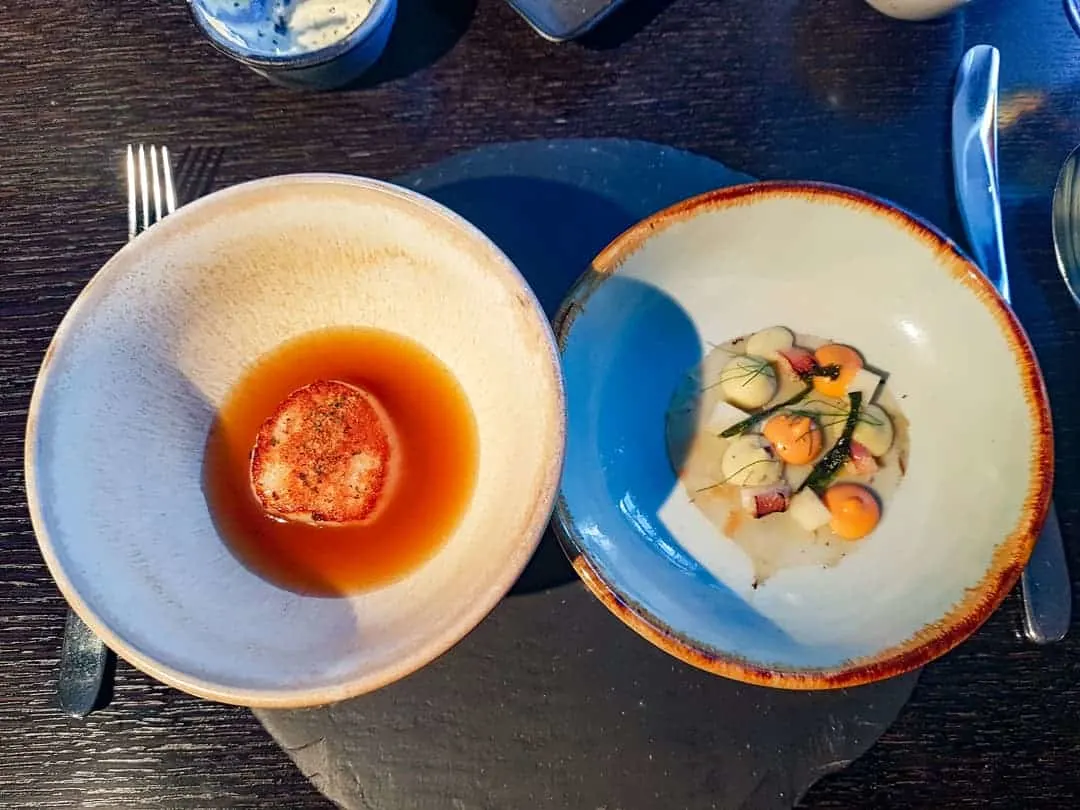 Of the eight courses served up on the tasting menu, four are fish – showcasing Scott Davies' inventiveness in serving up the catch from the waters right outside the restaurant.
Sweet Dunvegan crab is served with ginger ice cream, monkfish with asparagus and linseeds, scorched langoustines with succulent sweetbreads – and the star of the show, a roasted scallop served simply with a dashi broth.
The two meat courses come with a serious punch – perfectly rare duck is served with deliciously tart rhubarb and just a touch of 80's classic orange sauce, and the beef with a blue cheese bon bon and another highlight of delicious fermented wild garlic.
An extra surprise came in the form of a beyond delicious, best I've ever eaten, pot of cottage pie served up on the side.
Of the two desserts, it was hard to choose a favourite – a light pannacotta style lemon cream was served with a delicious pistachio cake, and baked apple with a spiced crumble and a crispy doughnut.
Along with an inventive accompanying wine flight which included saki and sherry, and coffee and a delicious Talisker whisky back in the House Over By, it was an exceptional way to celebrate a rather big birthday…
Isle of Skye Hotel – Stay at the Three Chimneys & The House Over By
Luxury accommodation often comes with a side of stuffiness, but the welcome in the Three Chimneys and House Over By is relaxed, friendly and some of the best we've ever experienced, warmed up further by a dram of Scottish humour – including a joke over B's extraordinary love of the humble cinnamon bun which led to a couple finding their way to our room after dinner.
Along with the incredible food served up in the restaurant, it is small touches like these that make the Three Chimneys a Scottish icon. One for your Scotland bucket list.
Love, from Scotland x
A stay at the House Over By is £360 b&b in summer with afternoon tea and a reservation in the restaurant. The Three Chimneys Skye, Land & Sea Tasting Menu is £90 per person. In winter, you can stay for £360 dinner, b&b, with a supplement for the tasting menu. Book online at The Three Chimneys.
Things to do on the Isle of Skye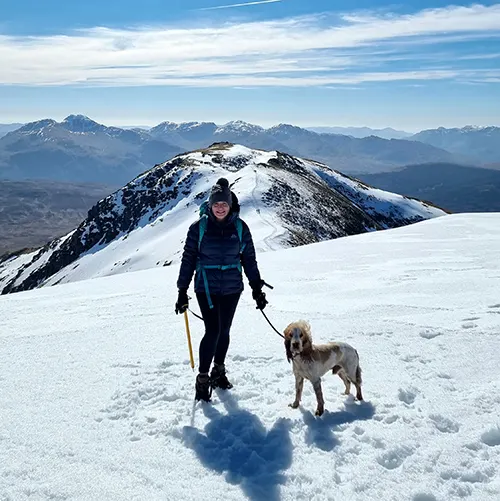 I'm Kate – a travel writer and photographer living in Scotland. Love, From Scotland is the Scotland travel guide that shows you where to stay and how to get outside in Scotland.