Arriving in Assynt in the far North West of Scotland is literally jaw-dropping, the landscape is so strange that you'd think you'd travelled to Mars. Rising above the turquoise seas and white sandy beaches are Assynt's mountains – dramatic, otherworldly rock formations which give some of the best hillwalking days in the whole of Britain. The most famous of all the Assynt mountains is the mighty Suilven, a 731m high, 2km long rocky ridge rising straight up from sea level. Here is how to climb it.
How to climb Suilven
At 731m Suilven might be considered a wee hill in Scotland (Ben Nevis is nearly twice its height) but once seen, Suilven (pronounced Sool-ven) is a hill never to be forgotten – it is one of Scotland's most iconic mountains. Made up of two peaks – the quite unbelievable spire of Meall Meadhonach (its name 'middle-round hill' in English is, however, a little underwhelming) and the summit on the 'grey castle' or Caisteal Liath – the views from the top are simply incredible.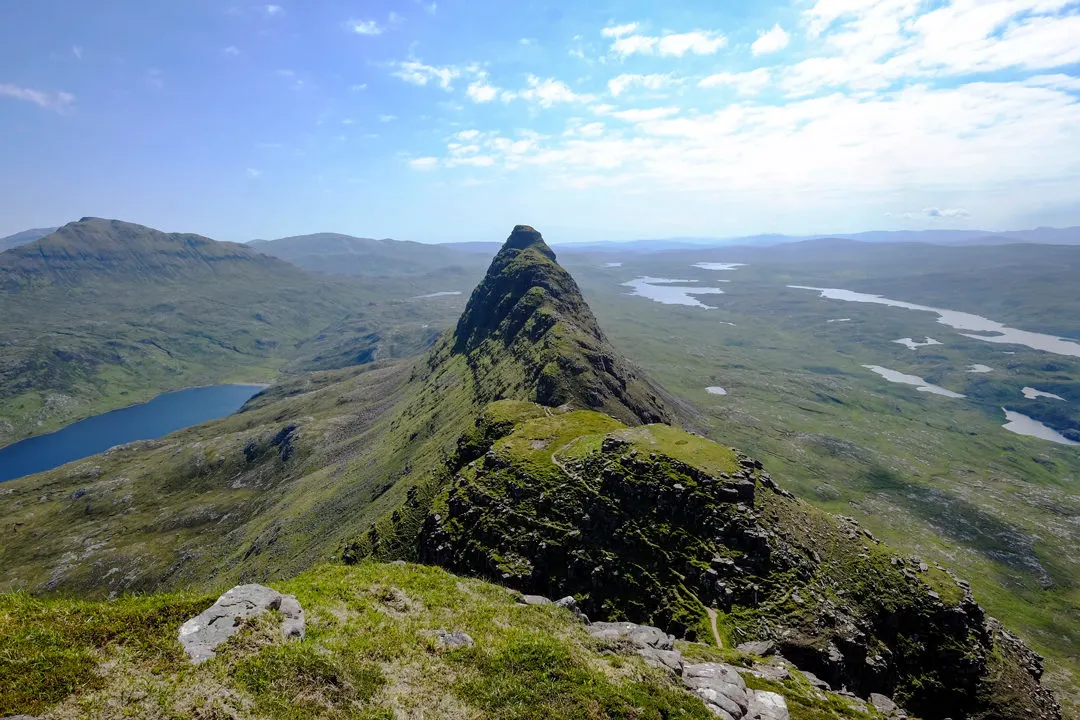 Getting to Suilven takes effort and the walk in from Lochinver most of a day. At first, there is a wide track which winds its way through the through lochs, bogs and moorland of the Inverpolly National Nature Reserve and then a rocky path which is currently being restored by the Assynt Foundation.
At times the path never seems to get closer to the base of the hill, and once you do finally reach Loch a Choire Dub (loch of the black cliff is a rather apt name) at the foot of the mountain, you will start to wonder just how you are going to get up that cliff face…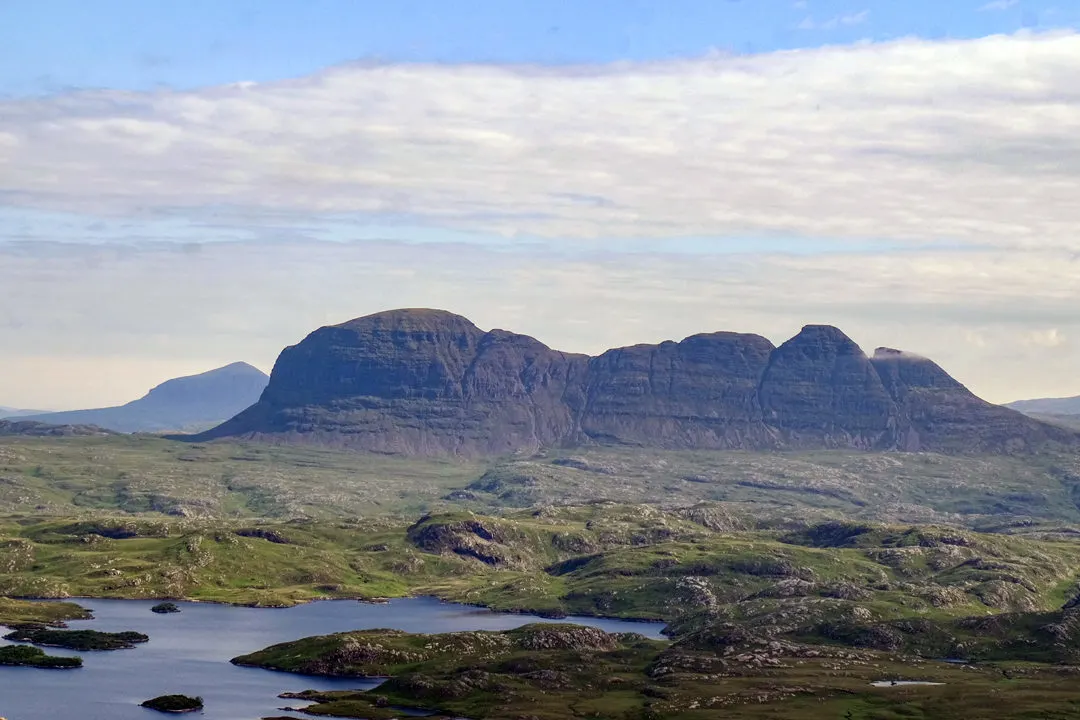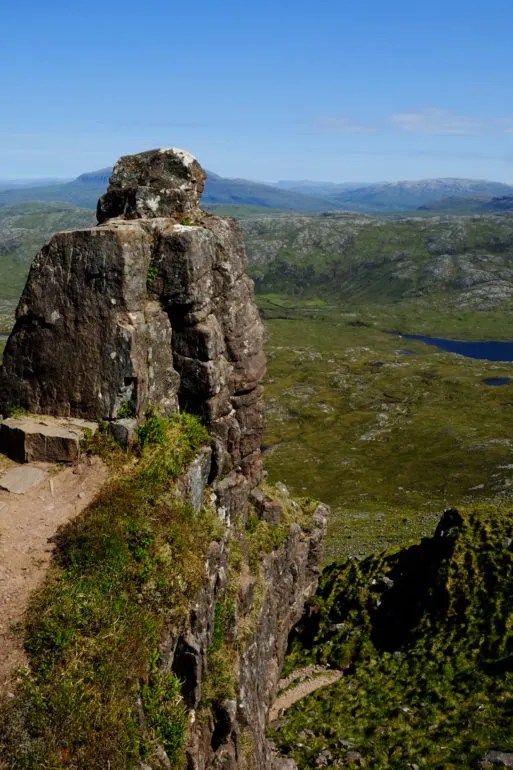 But up you go – following a small gully you climb directly up the face of the hill – although there is no scrambling required as the path zigzags sharply back and forth. As you reach the bealach and unsteadily get to your feet the view opens up all around you – it is not hyperbole to say it is simply awe-inspiring. Scramble up to the true summit to your right and the view opens up even further; on a clear day you can see all the way to Skye and the Western Isles – and all the way back to Lochinver.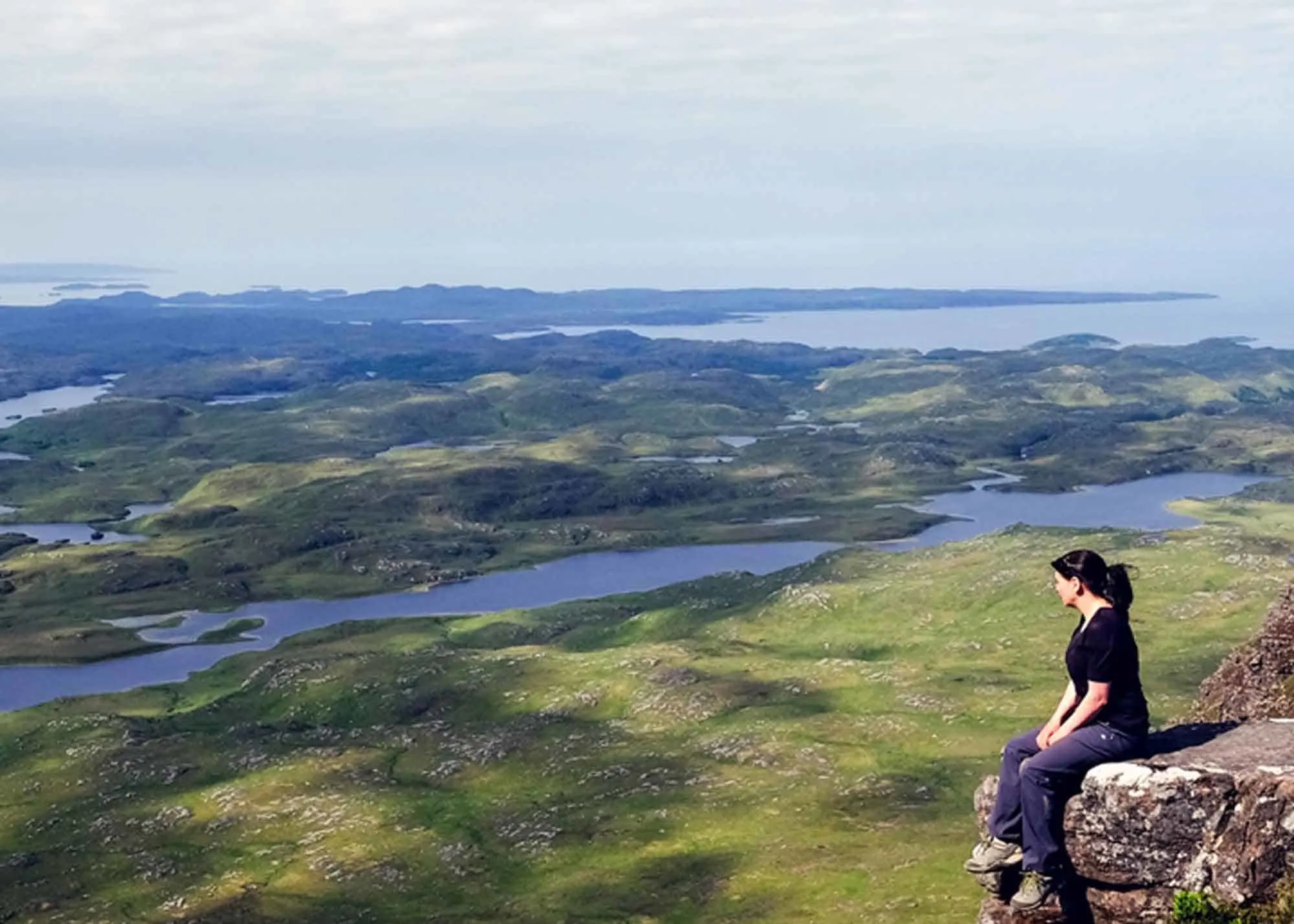 How long does it take to climb Suilven?
Suilven is located in Assynt which is in the far north-west of Scotland and part of the region of Sutherland. The closest village to Suilven is Lochinver. To get to Suilven either walk in from Lochinver or if you are up early enough there is car parking just before you get to Glencansip Lodge on Cansip Road.
The climb and walk back will take around 8 hours from the car park before Glencansip Lodge. This is in summer and for generally fit walkers. I'd aim for a full 10 hours of daylight for your walk, longer if you have to walk all the way from Lochinver.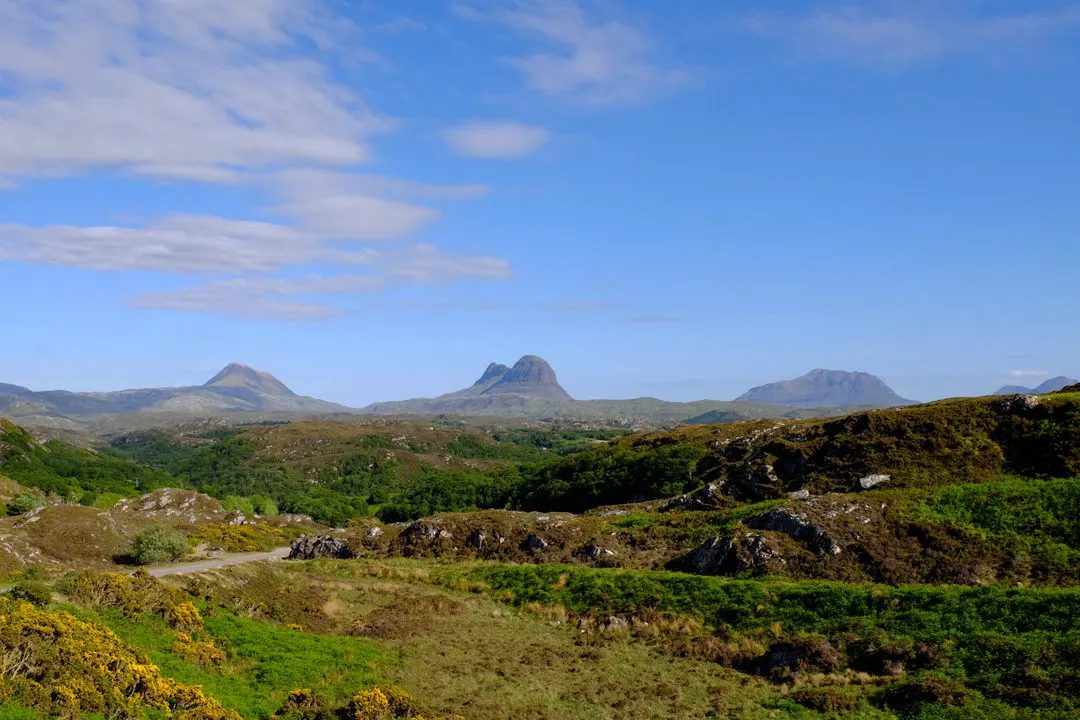 Best time to climb Suilven?
Scotland's weather is best in May and September. Don't attempt climbing Suilven in winter unless you are a specialist climber. For weather forecasts, I recommend you check out:
Suilven route maps
How hard is it to climb Suilven?
Whilst climbing Suilven is not technically hard, the hill is 6 miles from the nearest road and involves a near vertical hike to the summit and a very long walk back so bring plenty of food, water and be prepared for changing weather conditions. Thankfully there is an honesty shop at Glencansip Lodge which sells welcome cold drinks and ice creams about a mile from the car park so take some change. If you get vertigo, the climb to the summit from the bealach could be a little disorientating, I found the drop to the floor very far below swum before my eyes. My walking sticks were my steadying best friends!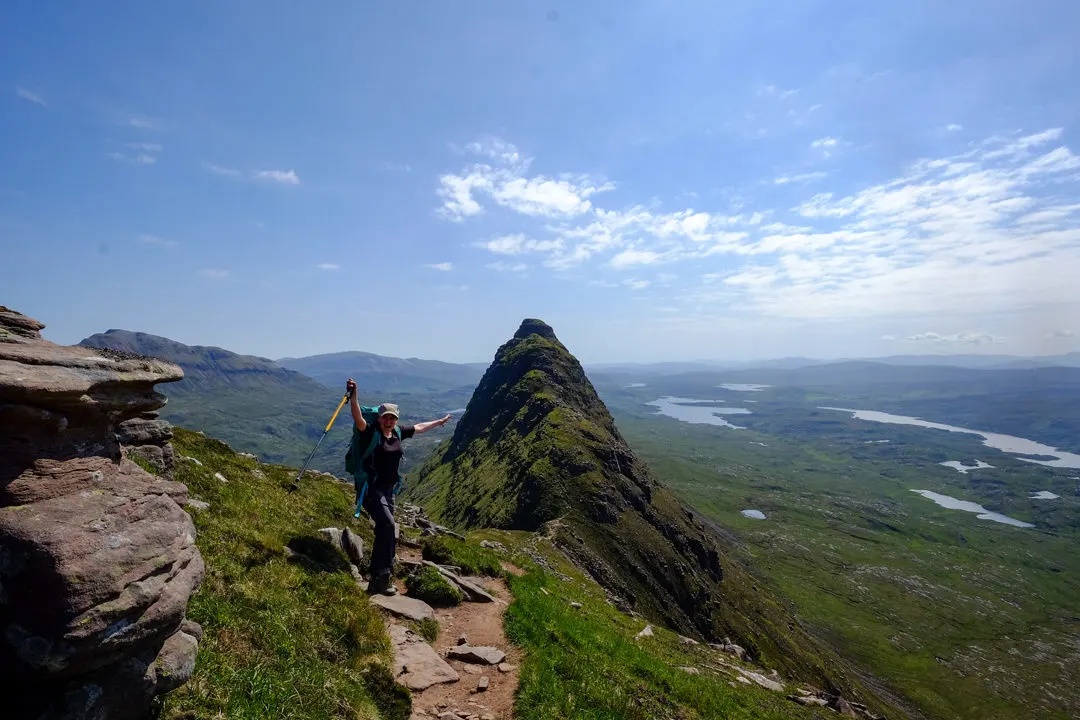 Suilven has just been the star of the Hollywood movie Edie – a film with the message is that it is never too late to challenge yourself. It might sound trite, but for me climbing Suilven marked the end of a decade that had had some incredible ups and heartbreaking and life-changing downs. Climbing Suilven was not just a challenge to see if I had the physical strength to get to the top (and the long walk back!) but a chance to say goodbye to a lot of things. Mountains are good for that and Suilven is one of the best.
Love, from Scotland x
You might also like: How to climb Stac Pollaidh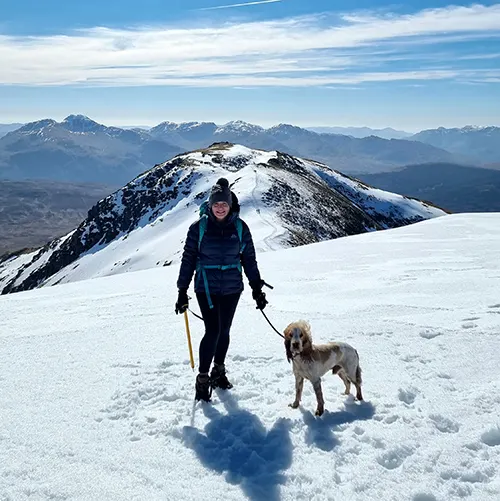 I'm Kate – a travel writer and photographer living in Scotland. Love, From Scotland is the Scotland travel guide that shows you where to stay and how to get outside in Scotland.