Slow down, light the fire, and experience the ultimate Scottish bothy at Inverlonan.
Usually found in the remotest of spots and only accessed by foot, a Scottish bothy normally conjures up images of rough and ready shelter, off-grid outdoor living, and tales around the fire. However, when you add lots of little luxuries and great food, you get Inverlonan. Let's check in.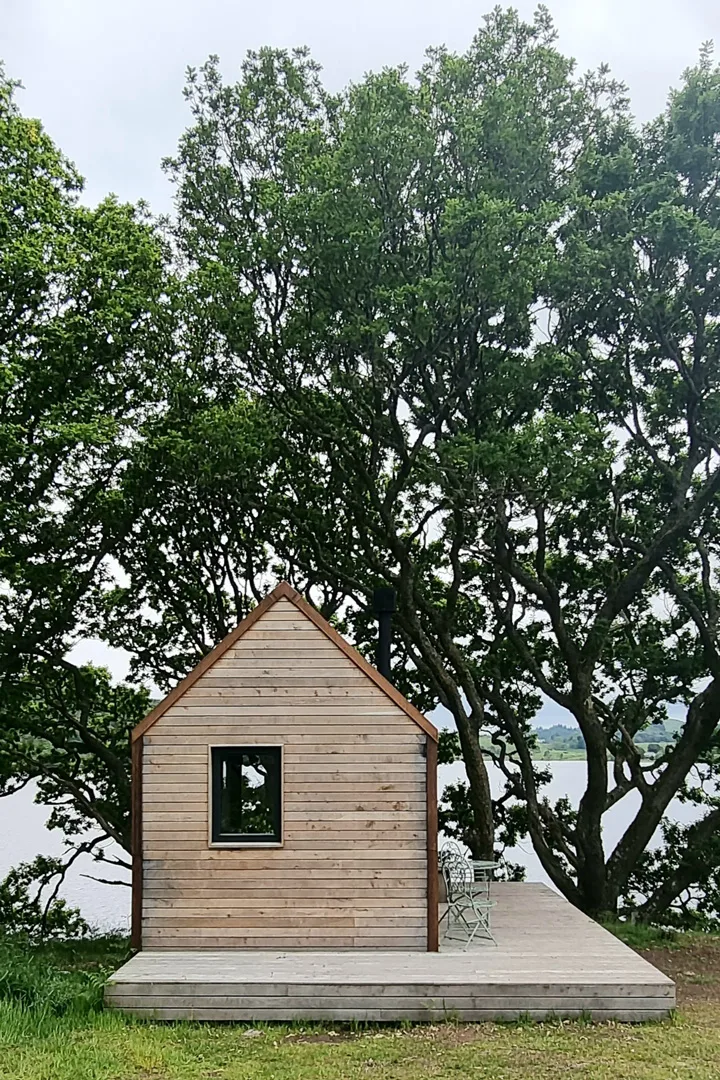 Stay at Inverlonan
Sitting at the edge of beautiful Glen Lonan, on the banks of Loch Nell, are Uisge (Oosh-ka), Beatha (Bay-ah), and Sitheil (She-Eel) three handcrafted modern Scottish bothies.
The three bothies might be just but 15 minutes from the bustling hub of Oban with its ferries to the isles and langoustine devouring hoards, but surrounded by ancient oak trees, at Inverlonan you can be truly remote from the world.
Designed by UK studio Bothy Stores, Uisge and Sitheil are made with stunning copper and wood siding, and sits close to the lochside with water views from its huge windows.
Beatha is covered in black tin paneling and hides higher up the hill amongst the oak trees. Dogs are welcome in Beatha, if you need help making a decision on which to choose.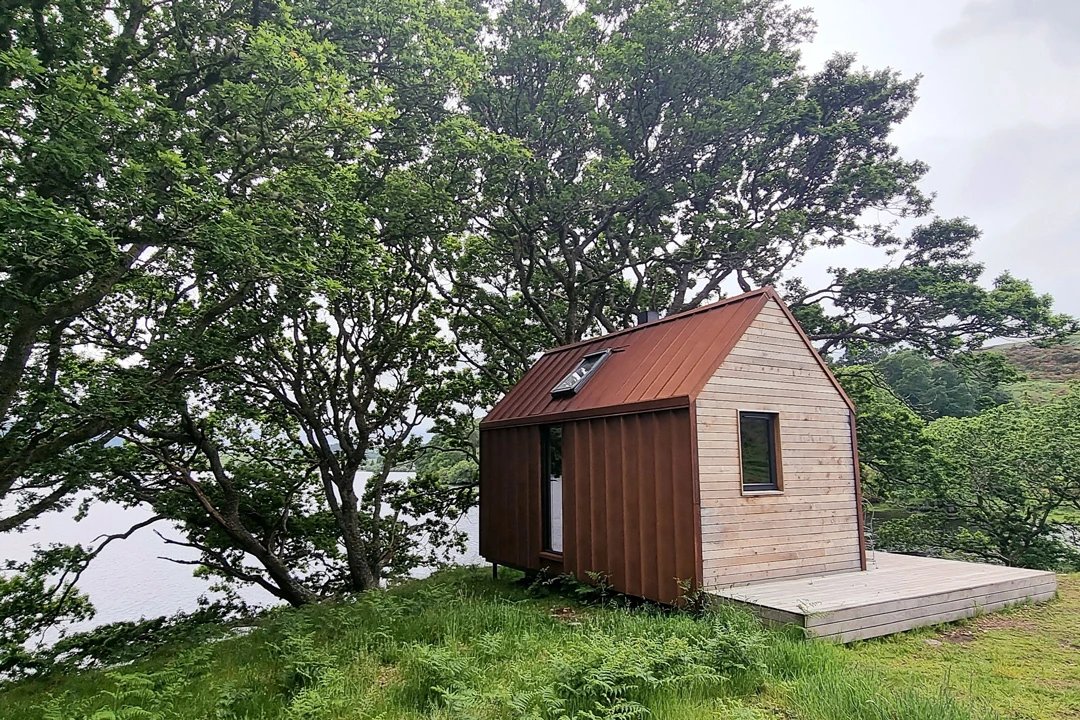 The inside of the bothies are just as stunning as the outside and are a celebration of Scottish style and design. There is a high level sleeping platform (you will need to be able to climb a ladder to bed) and all the furniture is made with ash from Loch Awe and handmade in Oban by Michael Acey. Pottery and dishes are from Sutherland's Anta and Argyll Pottery.
Like a traditional Scottish bothy, Uisge, Beatha and Sitheil are only accessible by foot, boat or buggy, so come packed with only what you can carry and appropriate footwear. Everything you need is waiting for you, or can be pre-ordered. Your cabin includes luxury linen and fluffy towels, local Highland soap & shampoo, no sleeping bags required. Your shower is a wonderful outside experience, there is no need to rough it. Just remember your toothbrush.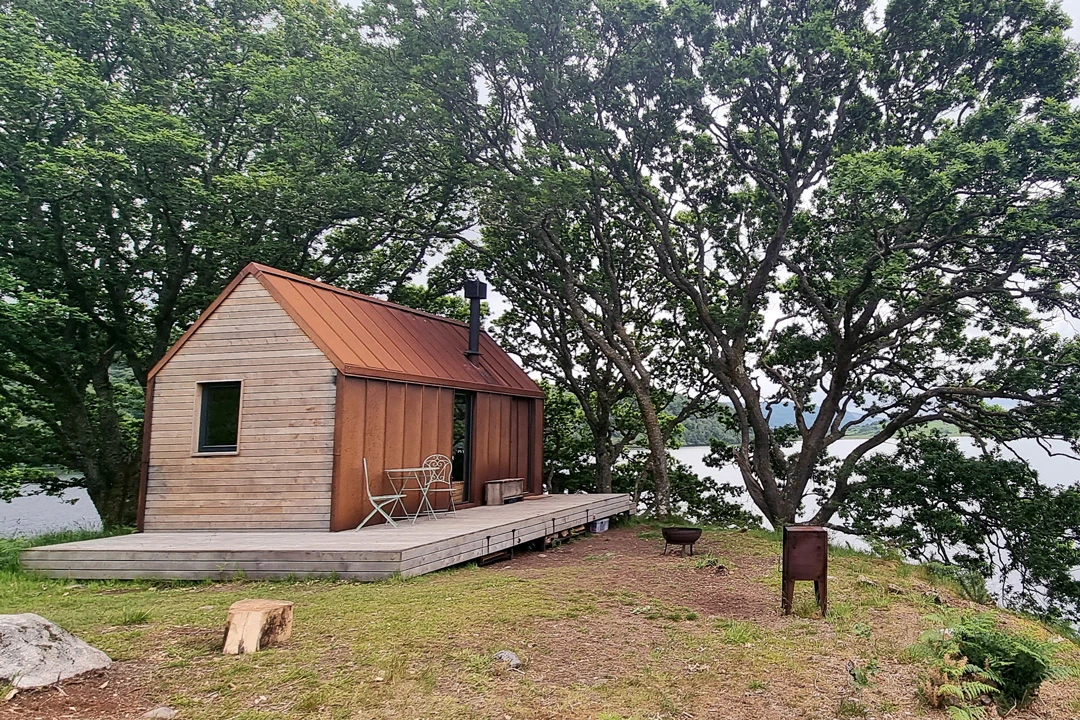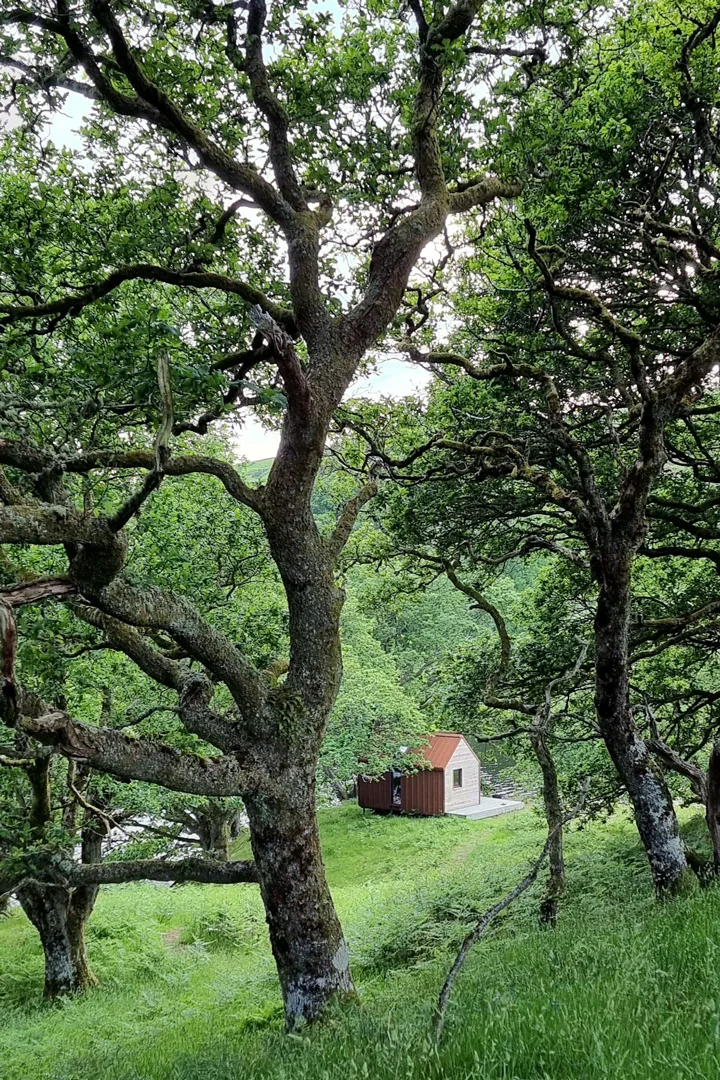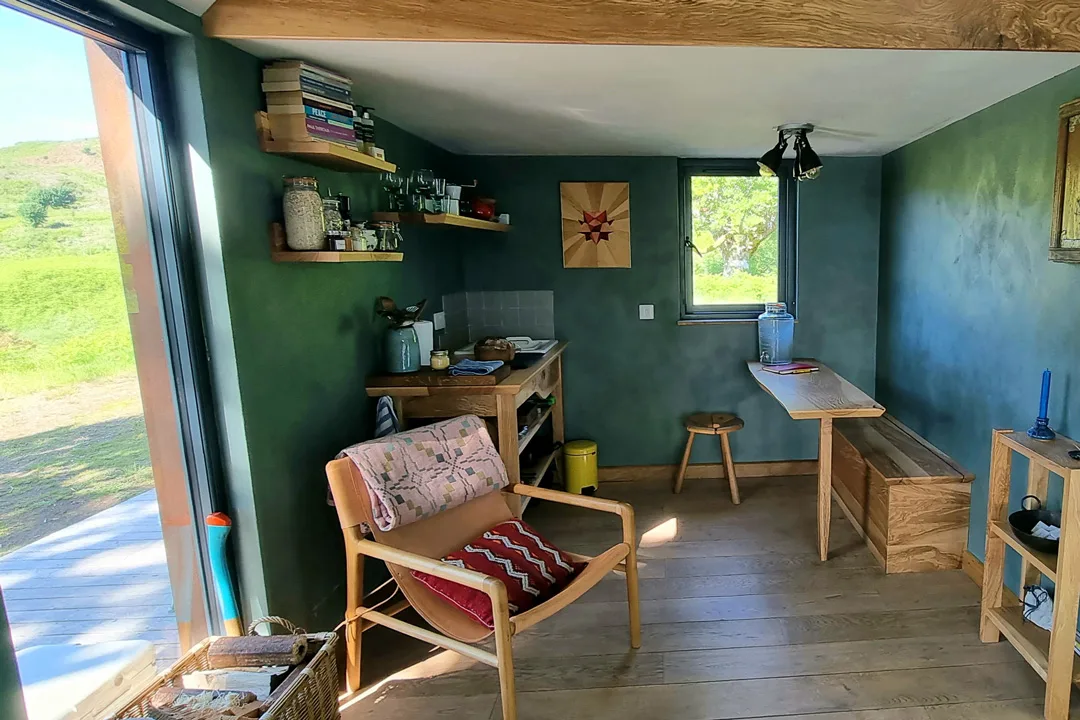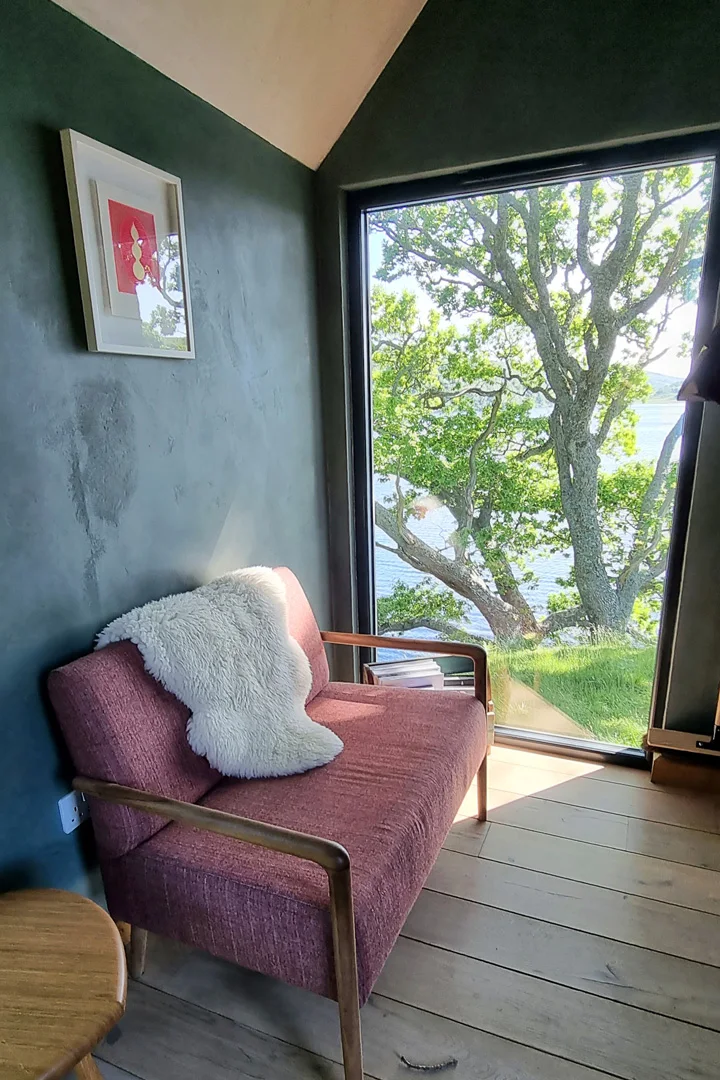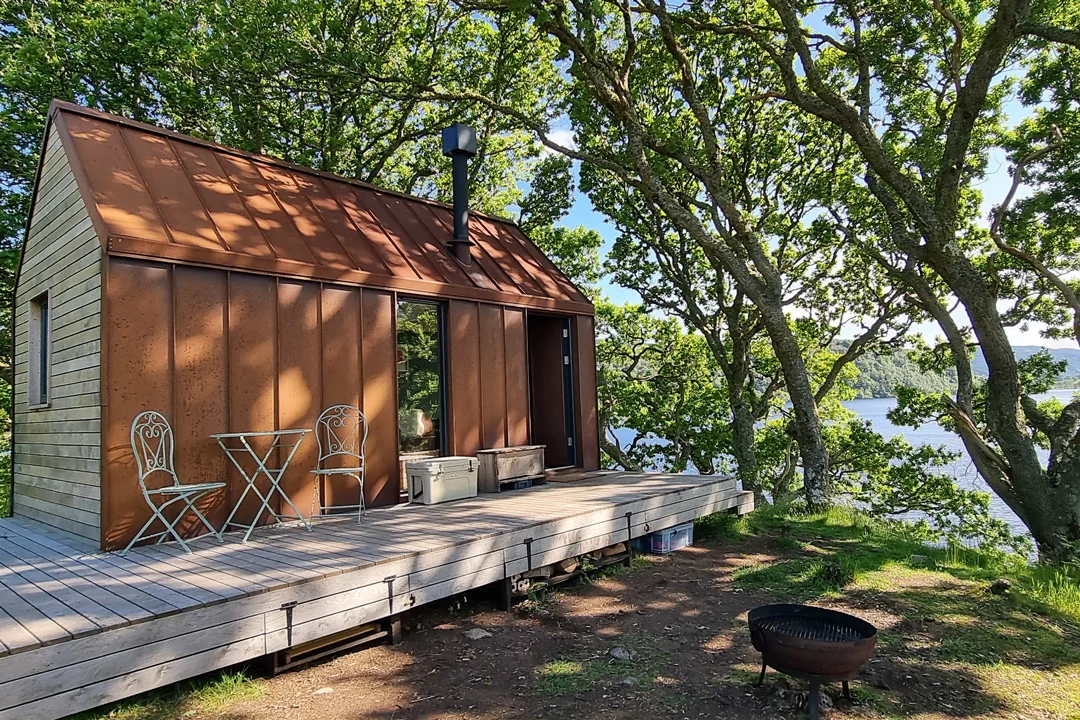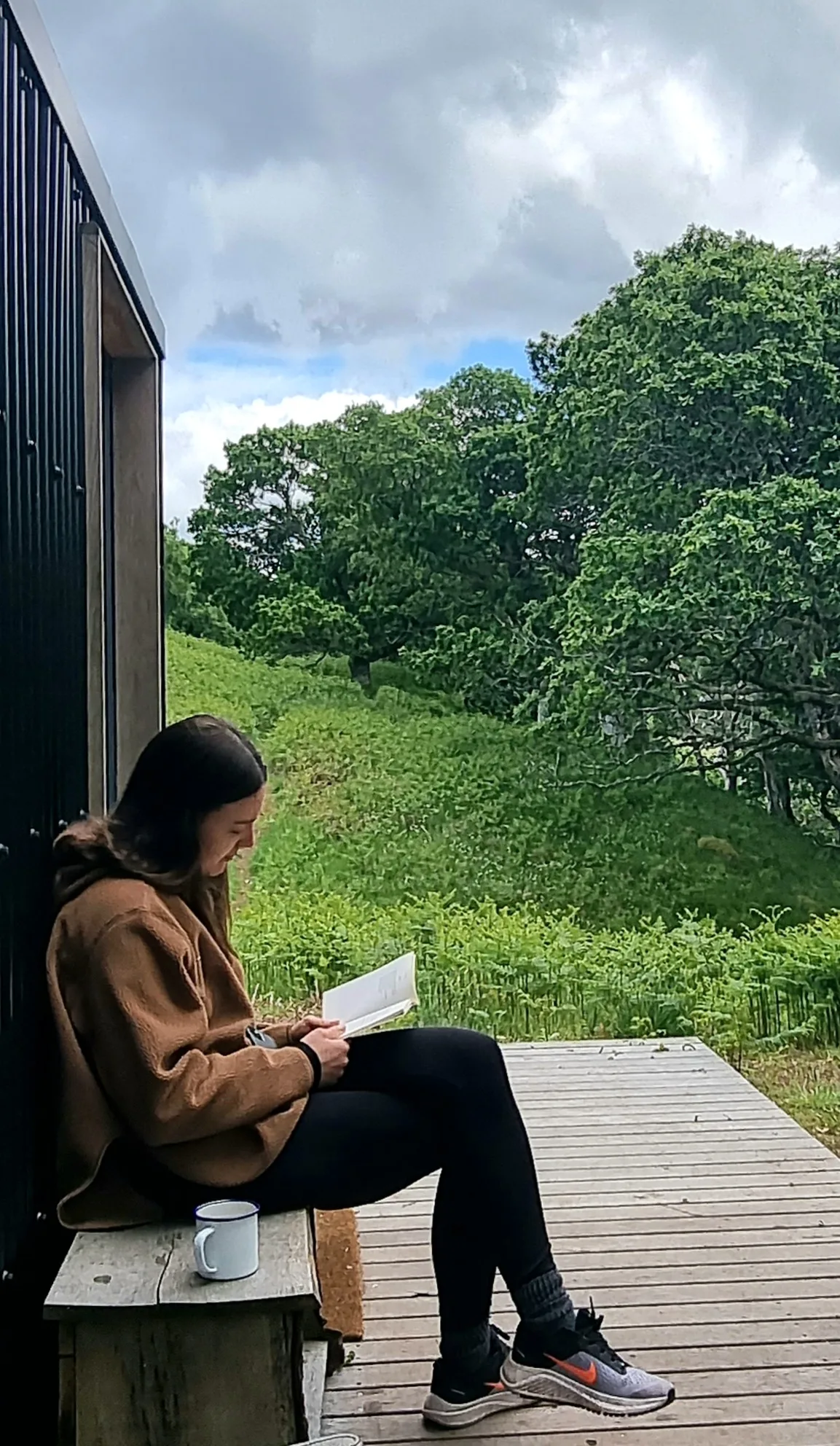 …just slow down
Inverlonan is all about slowing down. The delights of Argyll are all around you, but you really don't need or won't want to leave. There are deckchairs under your hut and the views are incredible. Fire on, feet up, brew on, settle in.
However, If you are feeling adventurous, down on the loch are paddle boards and kayaks. Fishing rods are under your hut. Or take advantage of Scotland's right to roam laws and explore the Inverlonan estate, you will find the 2000BC Strontoiller Stone Circle, the tallest Standing Stone in Argyll, the 13ft Clach Na Caraig along with the ancient Rubha na Moine Crannog in Loch Nell.
Feasting by the fire at Inverlonan
Provisions for your very locally sourced 'Farm to Bothy' breakfast can be found in your Yeti cooler. Your bacon, eggs and sausages from Taynuit, black pudding from Skye and marmalade and yoghurt made at Inverlonan, along with porridge & muesli. The milk comes from the Wee Isle Dairy on the Isle of Gigha, and wood-fired bread from the Solace Bakery on the Isle of Seil. Coffee beans are from Argyll Coffee Roasters, with a hand grinder provided.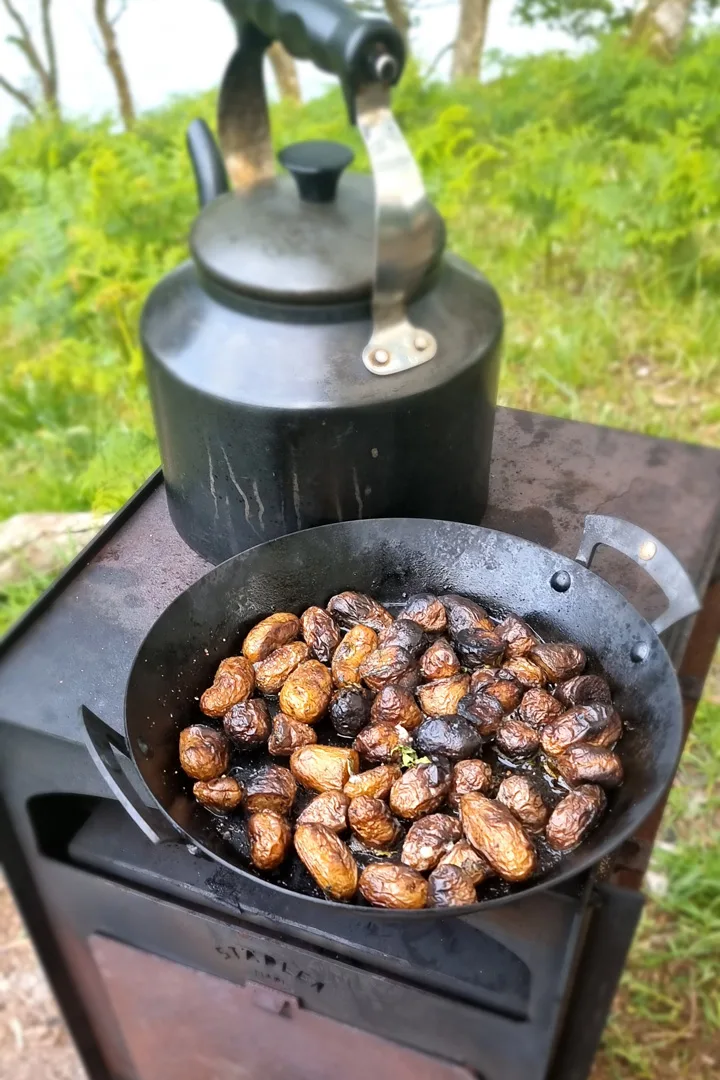 For lunch, dinner and snacks in between, you have a few options. Go rustic with a skillet tea on your Kadai Fire Pit, make sourdough & venison pizza in the outdoor Stadler wood pizza oven, or if the weather is not playing ball, there is also a Charnwood wood burner in the bothy. You will be wanting to order yourself your own Netherton Foundry pans.
Order a meat, fish or veg box – steak, lamb chops, sausages and beef burgers all from Inverlonan, or locally hand dived scallops, langoustines, and dressed brown crab, served with garlic aioli, salad, and potatoes for roasting.
[If you have to eat out, I recommend
Tign Na Truish
on the Isle of Seil, and the Oban Seafood Hut, the green one]
Or go the whole hog (like we did, who can resist) and have Inverlonan's chef of the season pick you up (possibly by boat) and whisk you away for your own private dining experience, all cooked off-grid on a live fire.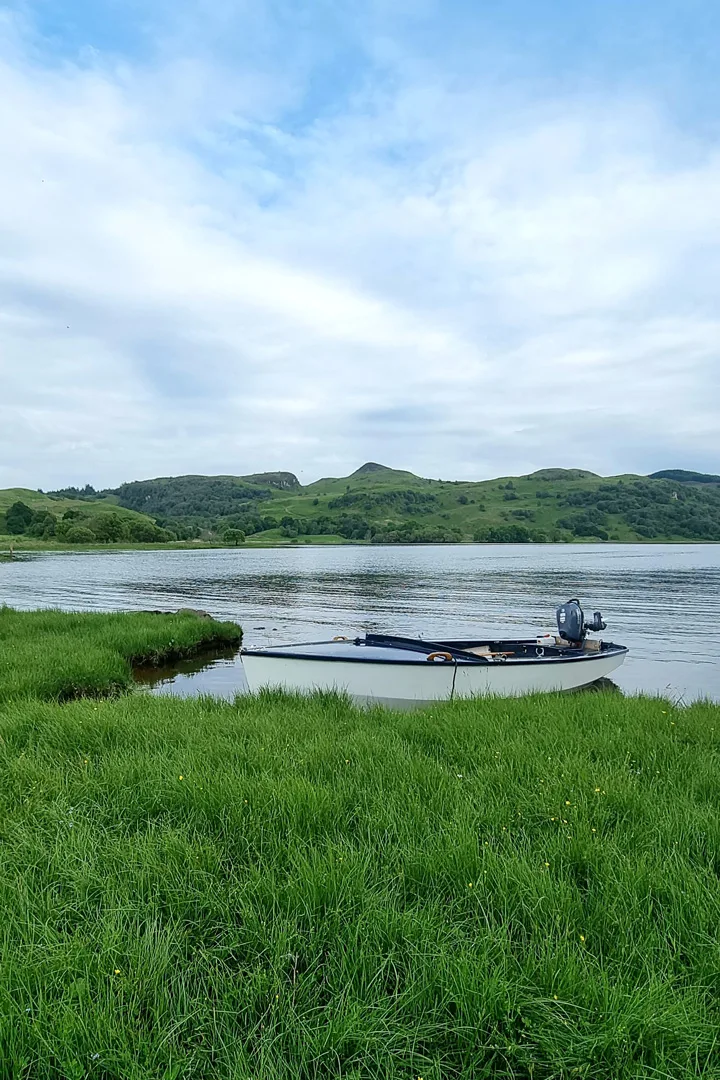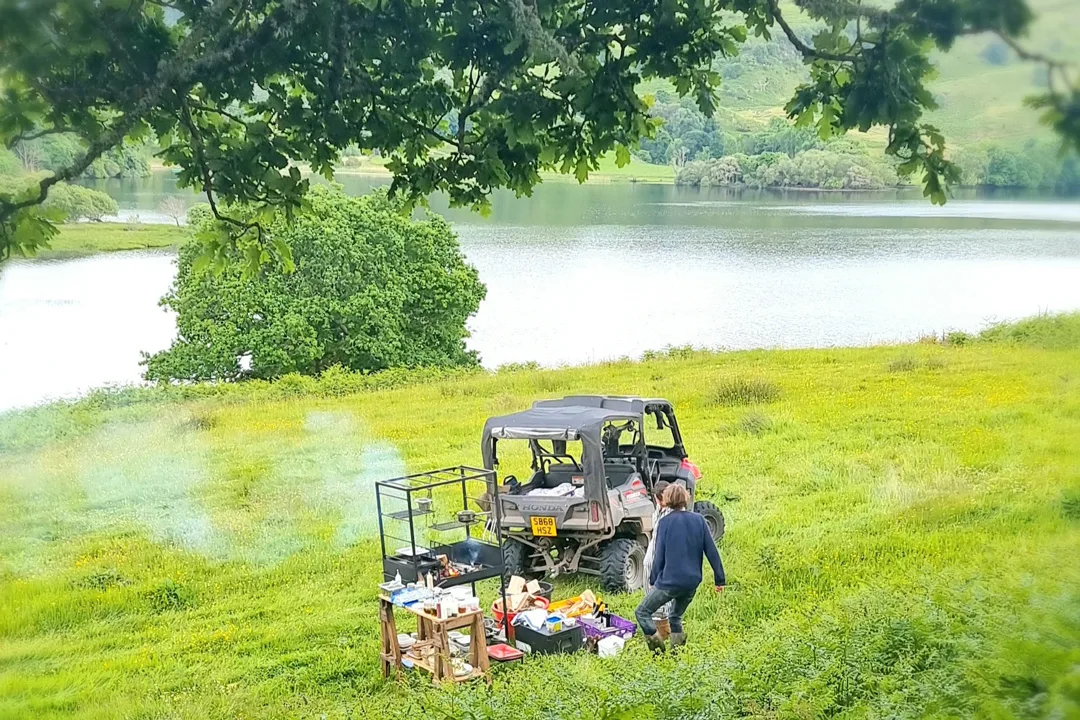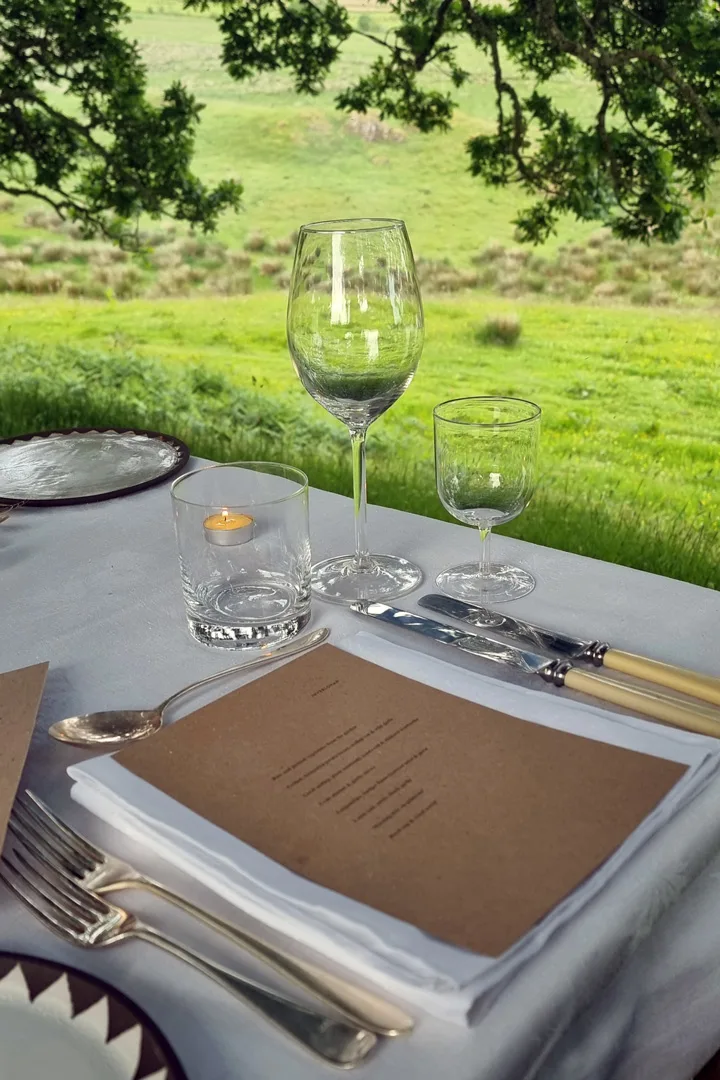 The emphasis is on seasonal, local ingredients and a truly modern cooking style, not seen in Scotland. Think pickles, fermented potato bread, scallop roe, wild garlic, umeboshi, crab shumai, Inverlonan's lamb, garlic chives, miso and wood sorrel. You might even find yourself eating Japanese knotweed!
Whatever you are served, the setting, food, service and quality is unsurpassed… as is everything at Inverlonan. We've already booked to go back next year. Book yourself a stay now at Inverlonan.com
Love, Inverlonan? You might also like
The Birdwatcher's Cabin, Loch Fleet
The boathouses, Loch Tay
Westside Woodshed, Edinburgh
Woodsman's Hut, Lazy Duck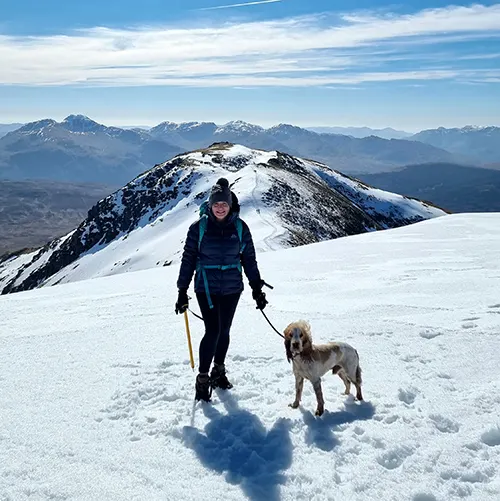 I'm Kate – a travel writer and photographer living in Scotland. Love, From Scotland is the Scotland travel guide that shows you where to stay and how to get outside in Scotland.