Thinking of starting Munro bagging in Scotland? Or visiting and fancy climbing one of our epic hills? Here is my guide to Munro bagging for beginners.
Watch: a beginners guide to bagging a Munro
Read on for more advice!
So, what is a Munro?
A Munro is a Scottish mountain over 3000ft. Scotland's highest mountains are named after Sir Hugh Munro, a founding member of the Scottish Mountaineering Club. In 1861, Sir Hugh published his 'Munros Tables' a list of all the 3000ft+ mountains in Scotland in the club's journal.
How many Munros are there?
Today, the list of Munros includes 282 mountains with the highest, Ben Nevis, topping 4412ft (1345m). You might have also heard of Ben Lomond above Loch Lomond, Schiehallion, or the spectacular Buachaille Etive Mòr, the gateway to Glencoe.
What does 'Munro Bagging' mean?
It's simple – people who climb Munros are called Munro baggers. Generally, people tick off their Munros – aiming to climb all 282 of them. People who have 'bagged' all the Munros are called 'Compleatists' using the anarchic spelling of the word. To date, over 5000 people have bagged all the Munros, some multiple times!
So, is there an easy Munro to start with?
I'll be honest and say that no Munro is actually easy – climbing 3000ft is hard going, whatever your fitness. However, the 'easiest' hilllls to Munro bagging for beginners are those which have a path, usually maintained by the National Trust or the Forestry Commission, which in good weather are easy to follow.
In my opinion, the best Munros for beginners are Ben Lomond, which 30,000 people climb every year, Ben Chonzie, Schiehallion, and Ben Vorlich at Loch Earn.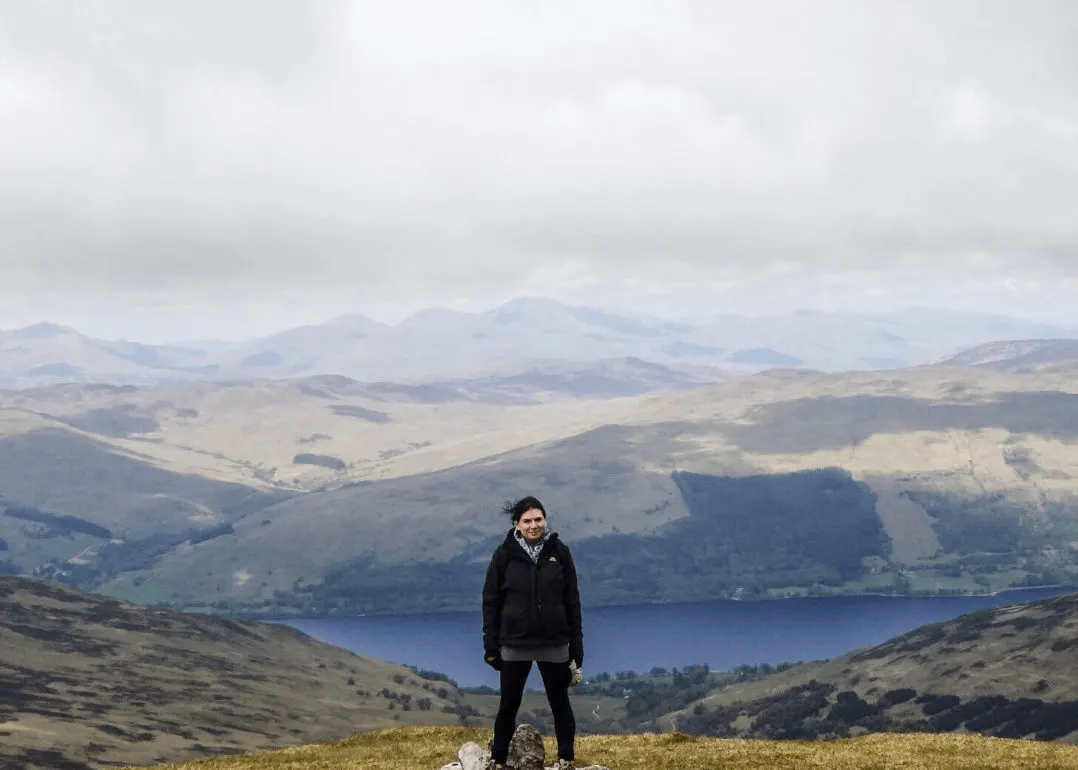 Help! I can't pronounce the names of the mountains…
That's OK, I can't either. This is because the names of Scotland's mountains are in Gaelic, which has hundreds of words to describe the landscape in Scotland. You just need to know the basics – Ben or Beinn is a mountain, a Bealach is a gap or a pass, a carn (a cairn) marks a summit, and as a beginner avoid the creags or stobs as they are usually a rock!
So if there is a path – then I don't need a map?
No, sorry, if you do not have any basic map skills, then you shouldn't be out on the hills. My tip is to get an Ordnance Survey Map of your local hills, and practice map reading on a few short walks before you head out into the hills. Try one of my favourite hills for beginners.
The best types of maps for Munros are the OS Explorer range (they are orange) which show footpaths and contours – perfect for Munros.
If you are thinking of doing Munros without a path, I'd suggest doing a mountain skills course. You can also use mobile phone apps or GPS trackers which are good for directions and route planning. Try Ordnance Survey (OS) App which use GPS to track you on a map.
However, apps are no substitute for a paper map – mobile phone batteries are notorious for dying in the cold.
For safety, I always carry an extra battery pack to keep my mobile phone charged in case something goes wrong and we have the app on more than one phone. Here is what could go wrong if you don't follow this advice!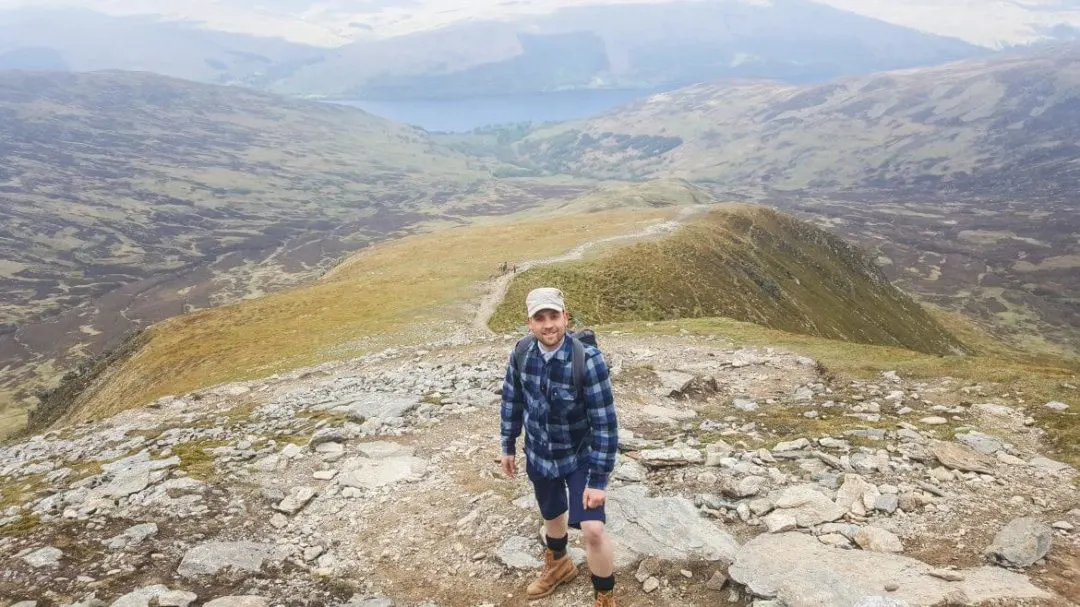 What do I wear Munro bagging in Scotland?
You should be prepared for whatever the weather throws at you – this means no jeans! You will regret it as soon as they get wet. I wear:
Trousers – Windproof trousers with a base layer underneath – try gym leggings or thermals. I always carry a pair of waterproof over trousers
On top – multiple base layers and a down jacket or fleece. Because the weather can change so quickly I always carry a hardshell waterproof jacket.
On my feet – I wear leather waterproof walking boots and good hiking socks – wet weather can mean the ground is very boggy!
On my head – I love my fleece-lined hat, a scarf to wrap around my face and I always keep climbing gloves handy for any scrambly bits.
I also use shock-proof carbon walking sticks, as climbing down can be tough on your knees.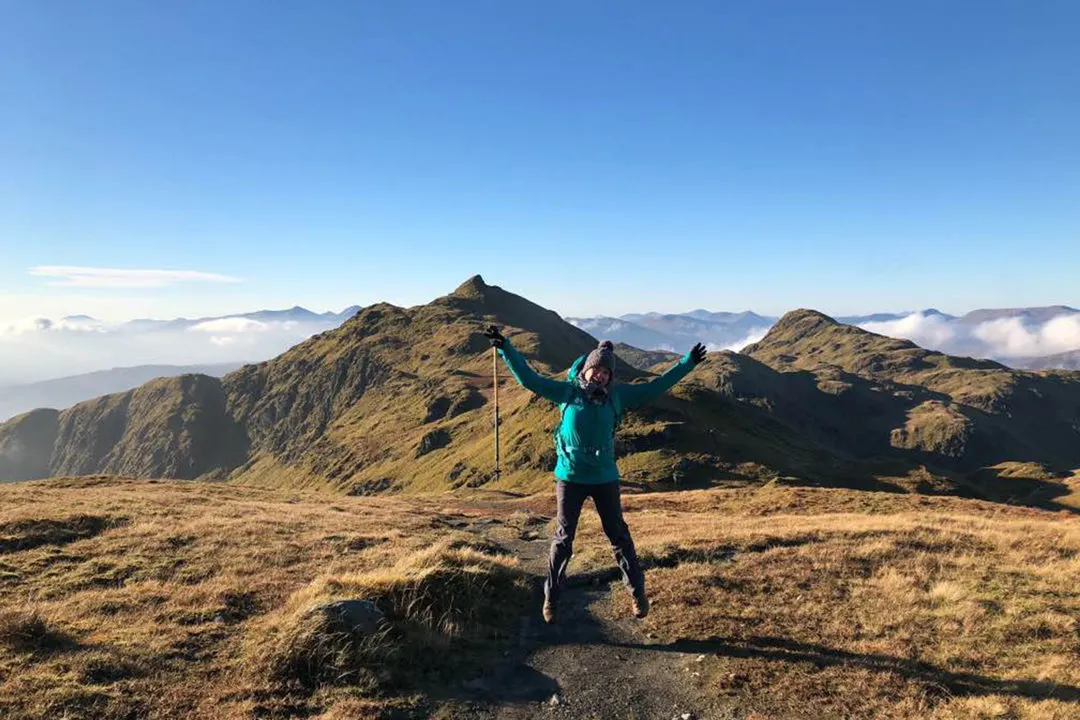 What do I need to carry Munro bagging in Scotland?
Never climb without safety gear, this means an Ordnance Survey paper map and compass (learn how to use it), waterproof map bag, head torch, bivvy bag or blanket, and a lighter or matches. We also carry a camping knife, first aid kit, and a whistle.
Don't forget plenty of water, food, and sweets for a sugar boost – after 5 miles you will need it!
So what about the weather?
In Scotland, the weather is unpredictable at best – so it's best to be prepared for everything – not just the rain! Even in summer, Scotland's mountains can be blasted by the wind, hail and even still be snow topped.
Cloud inversions (when the temperature keeps the cloud level below around 600m) look stunning from above, down below the fog can be so deep it is easy to get lost.
Before you head out to climb a Munro, check out the Mountain Forecasts which are produced by the Mountain Weather Information Service who produce a forecast of the expected daily Scottish Mountain Weather.
The forecasts will tell you the expected rainfall and wind speed – for a beginner, 25mph can feel pretty strong at the top, at 50mph you will struggle to stand.
Don't forget to consider the wind chill factor too. Occasionally, we do get sunshine in Scotland – so don't forget your sunglasses! Climbing Munros in winter is really only for those with proper mountain skills – you will need winter climbing gear such as crampons and an ice axe.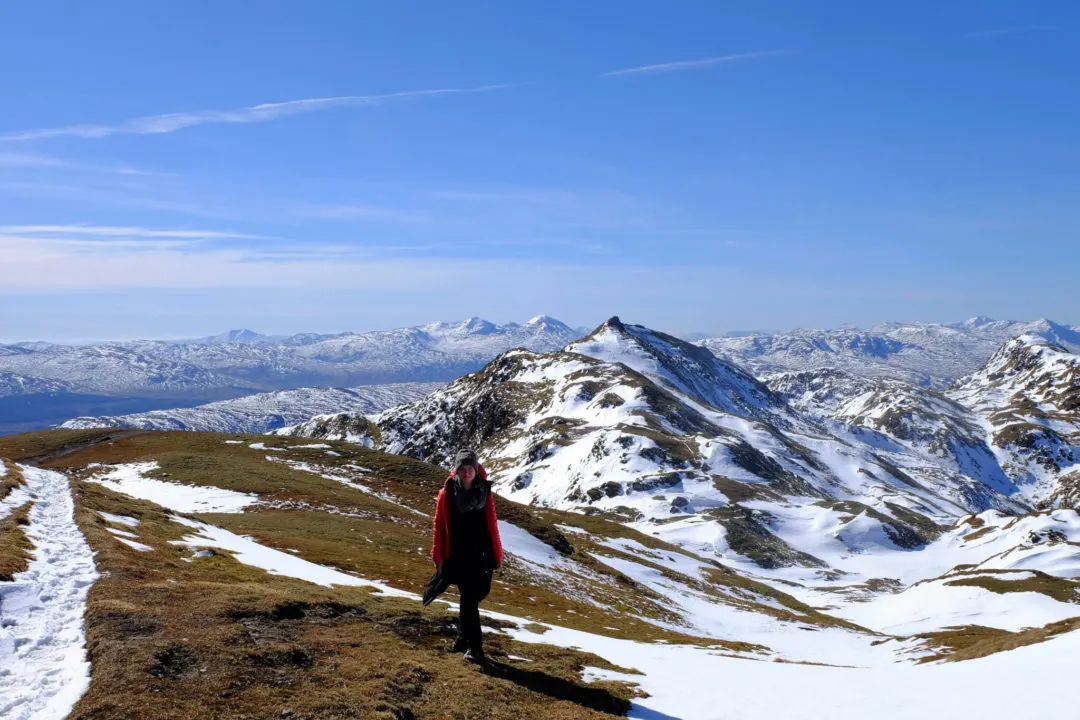 On Meall Nam Tarmichan during filming of the video
Most importantly will I get a view?
On the Scottish hills a view is never guaranteed, even if the sun is shining at the bottom, at 3000ft could be very different. The 'clagg' can descend in seconds! However, don't forget the Scot's philosophy of if you don't like the weather, just wait a few minutes; if the clouds do eventually clear the view is spectacular.
What if something goes wrong while Munro Bagging?
If you are lost, or have an injury, dial 999 and ask for the POLICE who decide if you need assistance from the Scottish Mountain Rescue Service.
Have a look at their advice on when to call. Things can easily go wrong on the Scottish hills – the might be small but they are mighty. Always take responsibility for your own self – if the weather descends, or you are too tired it's OK to turn back, the mountain will be there another day.
So after all that, tell me why I should bag a Munro?
Munro bagging is not really about climbing the biggest hills (I've yet to conquer Ben Nevis) or compleating all 282, instead, think of climbing Munros as a personal challenge – to discover that you can!
So what are you waiting for? See you at the top!

No Munros were harmed during the filming of this video, but I'd like to thank in the correct order: Stob Coire Raineach and Stob Dubh, Ben More and Stob Binnein, Ben Vorlich at Loch Earn, Ben Lomond, Ben Lawers, Ben Chonzie, Ben Ime and Beinn Narnain, and Meall Nam Tarmachan.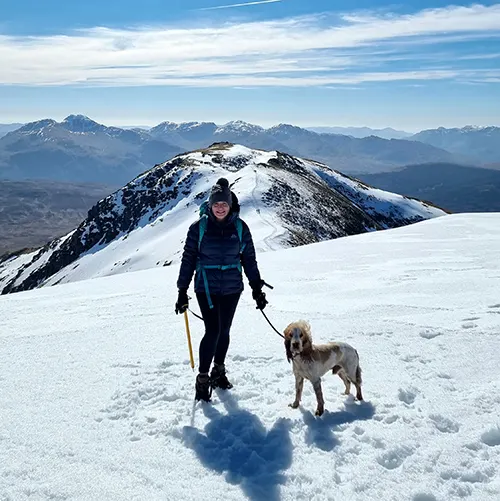 I'm Kate – a travel writer and photographer living in Scotland. Love, From Scotland is the Scotland travel guide that shows you where to stay and how to get outside in Scotland.