One of the most popular Munros for beginners, Ben Vorlich Loch Earn has a great path to the top and incredible views to tougher neighbour Stuc a'Chroin, down to Loch Earn and across to the massive Ben Lawers range on Loch Tay. Here is how to climb Ben Vorlich at Loch Earn.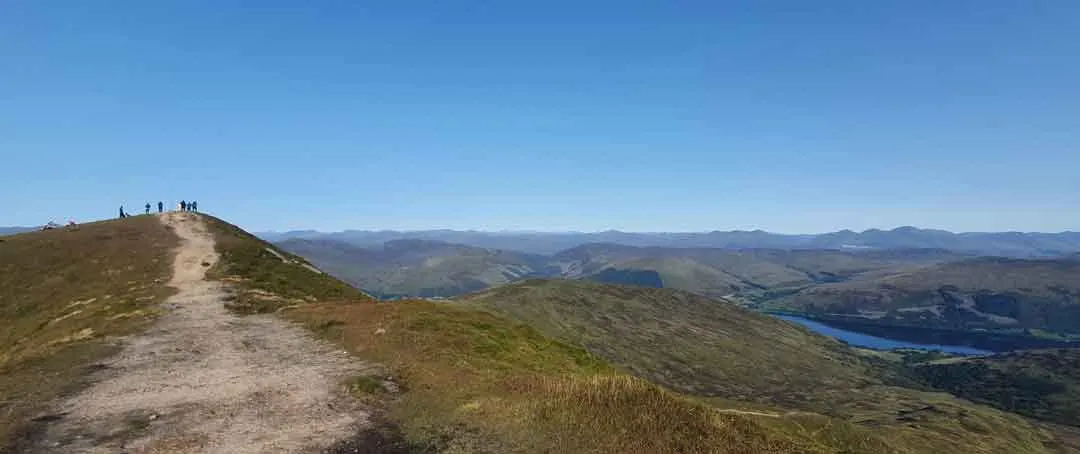 How to climb Ben Vorlich
Ben Vorlich or 'The Hill of the Bay' is the closest Munro to Edinburgh and is one of the best Munros for beginners. Whilst you always need to be prepared for all weather on a Munro, Ben Vorlich has a great path to the top making it one of the simplest hills for beginners – despite its 985m height.
Ben Vorlich at Loch Earn was our first Munro!
The route up Ben Vorlich can also be combined with Stuc a'Chroin which is a much more rockier climb which involves hands on scrambling up 'the nose' and a much longer boggier walk back.
Do not confuse this Ben Vorlich for the other Ben Vorlich at Loch Lomond, the other one is much steeper and one to tackle once you have a few other Munros under your boots.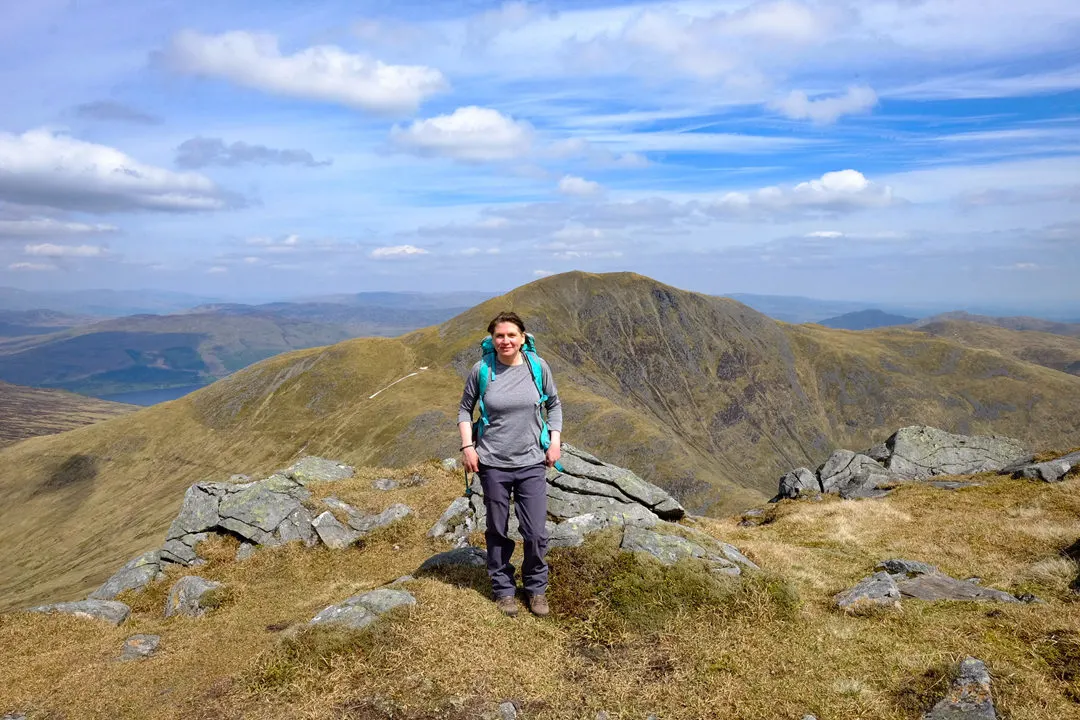 How long does it take to climb Ben Vorlich Loch Earn?
Ben Vorlich is located in Perthshire above Loch Earn. The drive from Edinburgh or Glasgow is around 1.5 hours depending on traffic. With a reasonable level of fitness, the walk up Ben Vorlich will take around 4-5 hours.
Starting from Loch Earn a track heads through a pair of stone gates next to the bridge, passes Ardvorlich House and then heads steeply uphill through gates and over stiles. Keep dogs on leads here for the field is usually home to sheep.
You will then cross back over the burn where the track becomes a smaller, rockier path and the mass of the hill will appear ahead of you. From this point you simply follow the ridge to the top. There is a trig point at 985m and a cairn further along the ridge.
Return the same way, or for more advanced walkers tackle Stuc a'Chroin next door.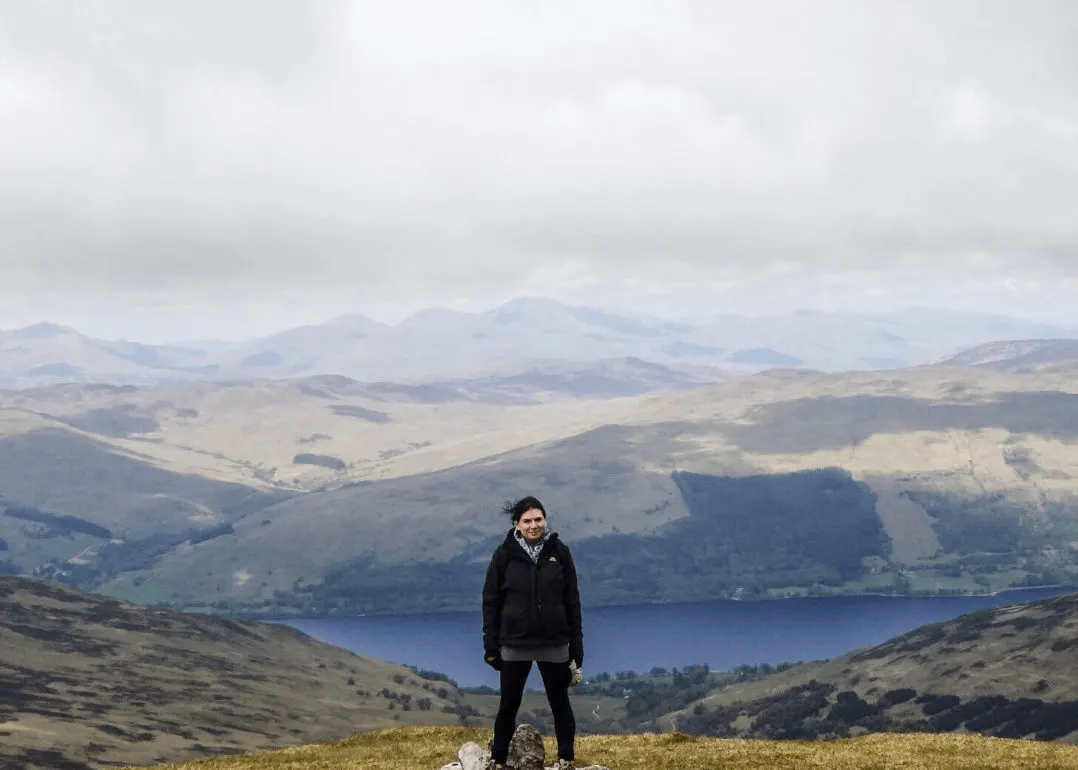 Best time to climb Ben Vorlich Loch Earn?
Scotland's weather is best in May and September. For weather forecasts, I recommend you check out:
MWIS (South Eastern Highlands)
Ben Vorlich is a very popular hill and on a good day spots along the lochside quickly fill up. There is no car park for Ben Vorlich so get there early and don't park in the passing places if you can't find a spot.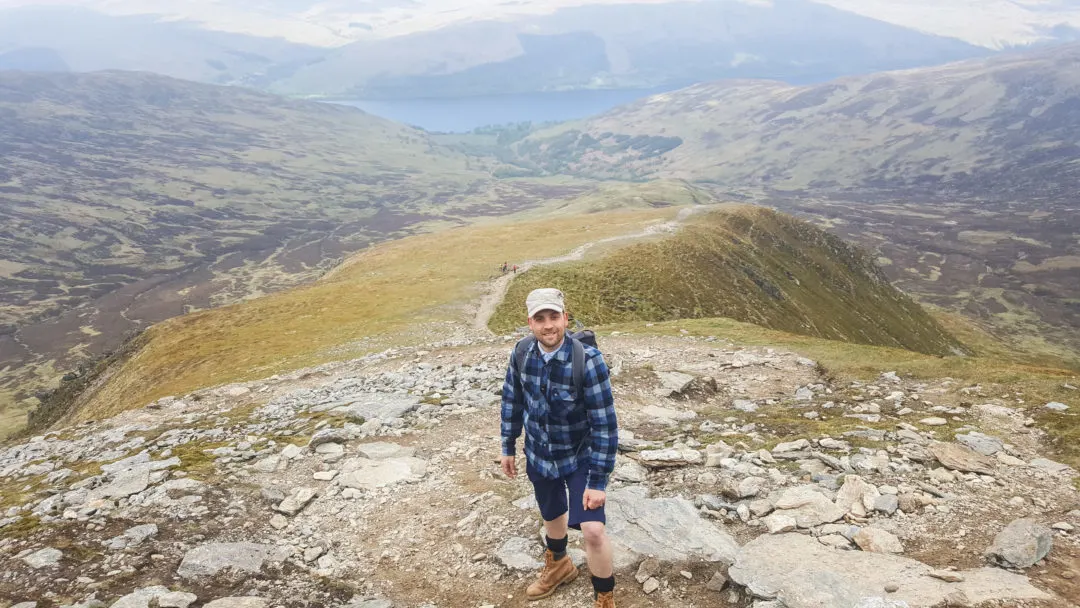 How hard is it to climb Ben Vorlich?
Whilst climbing Ben Vorlich is not technically hard, it is a Munro so don't climb it expecting a wee trip up Arthurs Seat. You will need hillwalking gear and be prepared for the weather to change in a heartbeat – mist, fog and rain can sweep in quickly in Scotland.
If you haven't hill walked before, have a look at my beginners guide to hillwalking in Scotland.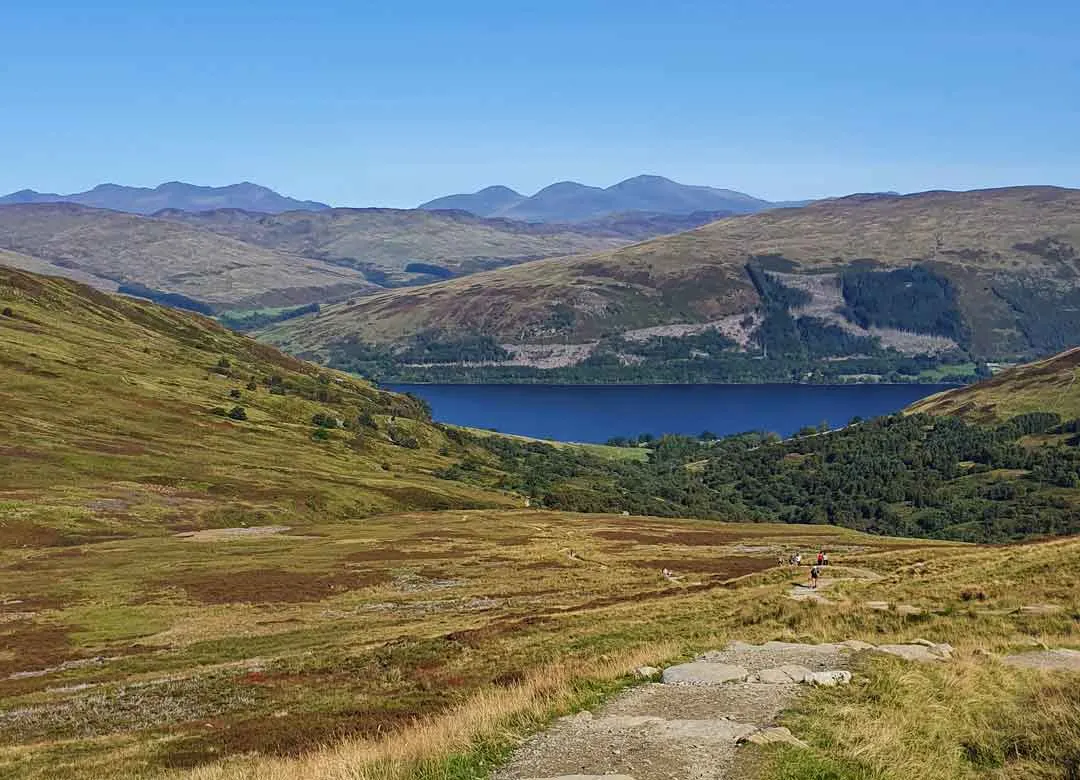 How to get to Ben Vorlich Loch Earn
Parking for Ben Vorlich is informal alongside Loch Earn beside the wee bridge over the Ardvorlich burn. On a good day the lochside can be very busy – this is a single track road and parking is in short supply. Hold ups and traffic jams are common, so go early to miss the traffic!
Love, from Scotland x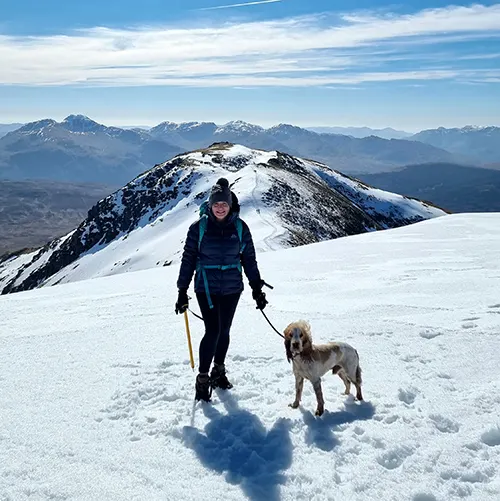 I'm Kate – a travel writer and photographer living in Scotland. Love, From Scotland is the Scotland travel guide that shows you where to stay and how to get outside in Scotland.