Welcome to the beautiful Tentsmuir Beach, Fife. In the competition for the best beach in Scotland, I'd have a few contenders. Tyninghame Beach in East Lothian, or Clachtoll in Assynt. Sanna on Ardnamurchan is a favourite as is Hushinish on Harris. However, Fife has a good few claims to be on the list. Kingsbarns with its red sand, or Silver Sands at Aberdour, but it is Tentsmuir which tops it for me.
Say hello to Tentsmuir Beach and to Hugo, the new LFS team member!
How to visit Tentsmuir Beach
Located in north-east Fife, Tentsmuir National Nature Reserve, beach and forest covers a huge 5qm miles along the coast, north of St Andrews on the Tay river estuary. Offering wild walks on extensive sand dunes, a huge swathe of beach perfect for dogs to run around on, all bounded by a pretty forest full of walking and cycling trails – Tentsmuir is just gorgeous!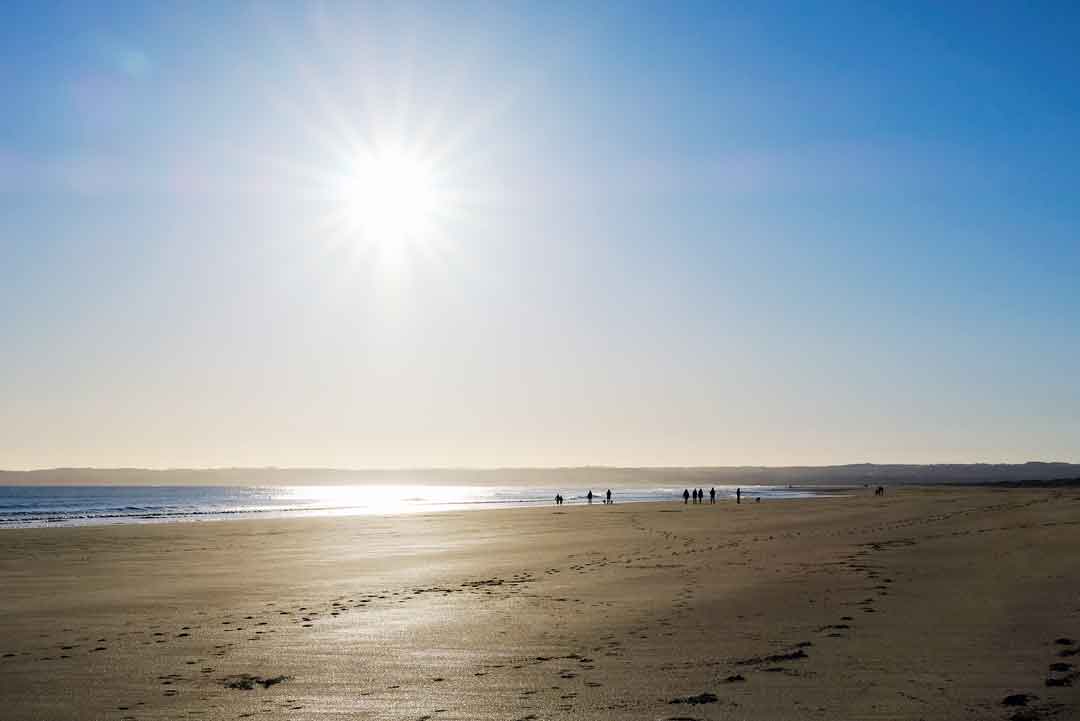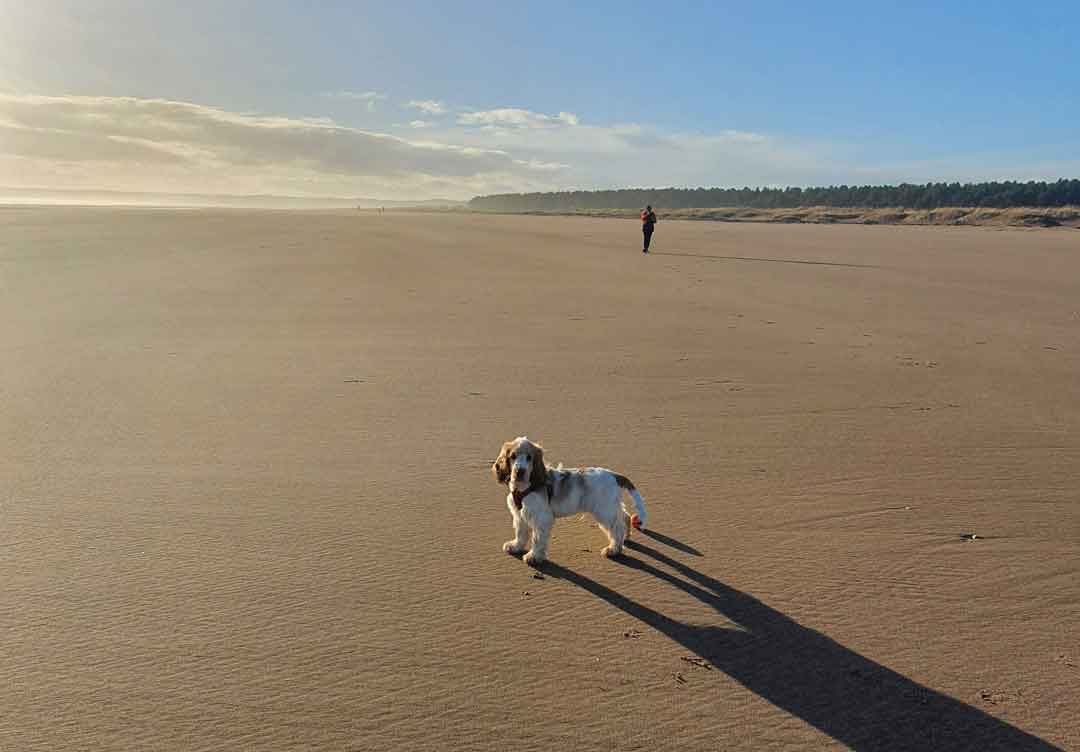 Things to do at Tentsmuir
With 1500ha of forest and 5 miles to explore, there is plenty to keep you busy!
Explore Tentsmuir Nature Reserve
The Tentsmuir National Nature Reserve covers 564 hectares (ha) and is split into three areas – Morton Lochs, Tentsmuir Point and Tayport Heath.
Wildlife spot at the Point, Tayport Heath and Morton Lochs
The huge movement of sand into the mouth of the river Tay creates massive sand bars which are used as a resting place for hundreds of grey and common seals and 12,000 eider ducks between October and March, along with pink-footed geese. You might even spot a bottlenose dolphin!
Located on the mouth of the Firth of Tay, Tayport Heath is an area of restored dune heath within the reserve. Before the trees were planted, the dunes here were covered in grasses and herbs. To the north of the forest are three freshwater lochs known as Morton Lochs – home to wildfowl and ducks and even otters.
Walk or cycle the forest
The woods bounding the beach stretch to 1500ha of managed scots and corsican pine cris-crossed with walking and cycling paths. You might also spot Limousin cattle! In the 1940s, Polish forces protecting nearby Leuchars airfield installed concrete anti-tank blocks known as 'Dragon's Teeth' and pillboxes along the shore. The Coastal Defences are now listed as a scheduled monument.
Stroll the Ice House Trail
Walk through the sand dunes and forest to find an 19th century ice house and World War II pillboxes. The ice house trail is 3¾ miles / 6.2 km and will take around 2 hours. This walk is a great introduction to the area.
Walk the North Feather Walk at Morton Lochs
The North Feather Walk is an accessible 1 mile trail which takes you to a bird and wildlife hide. The walk will take around 30 mins. The shorter South Feather Walk is around ½ a mile and takes you to another hide in the forest.
Tentsmuir Forest map
You can download a guide and map of Tentsmuir Forest and Nature Reserve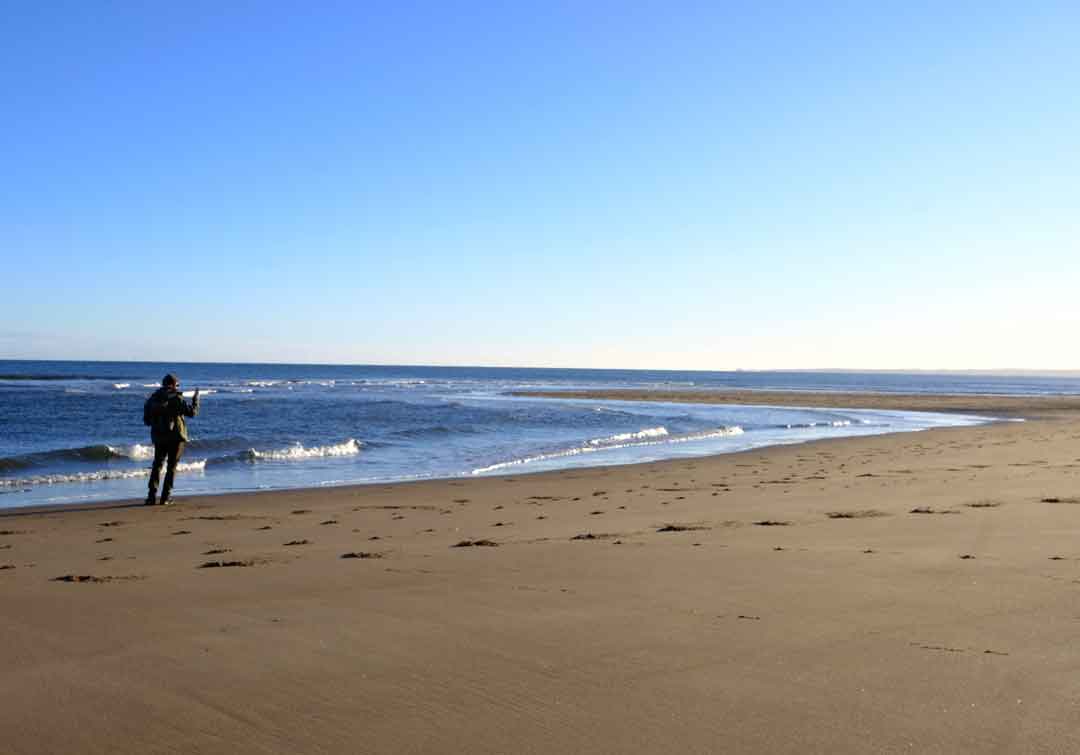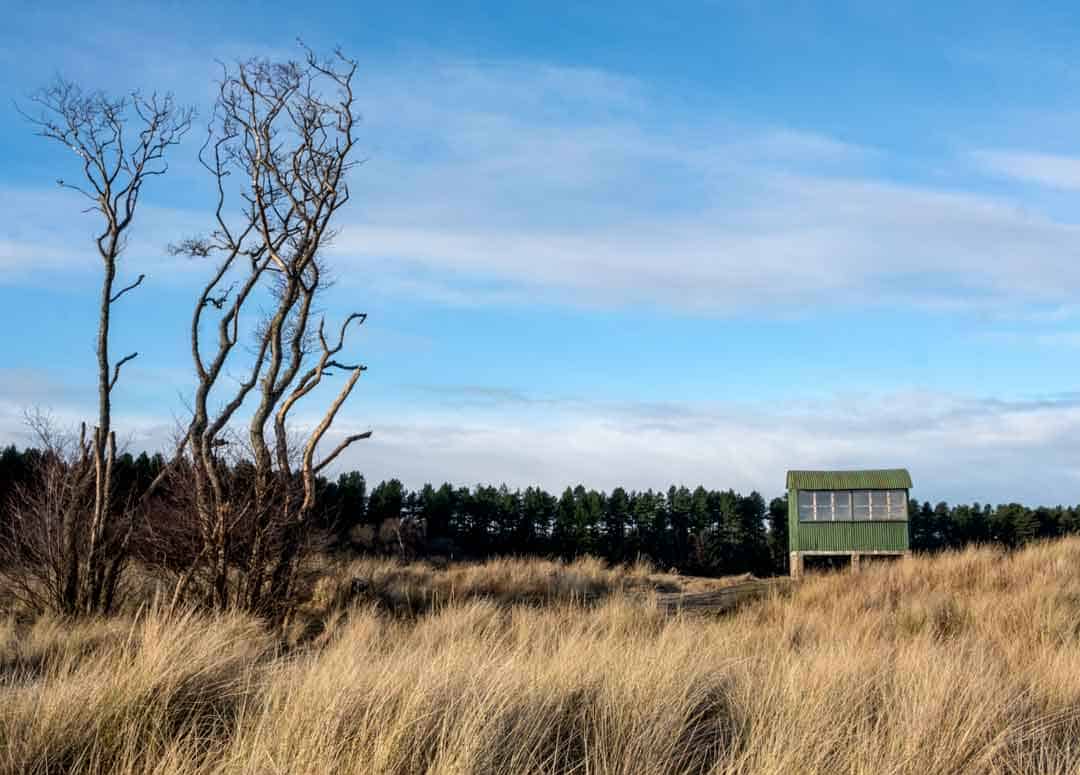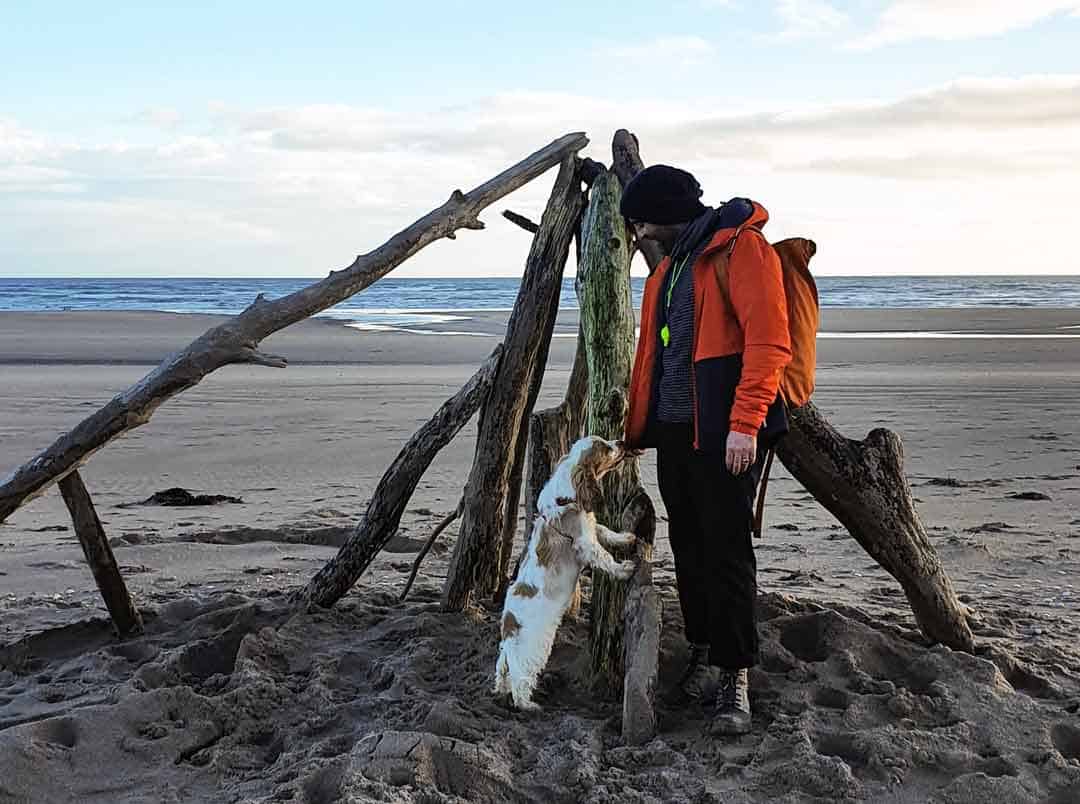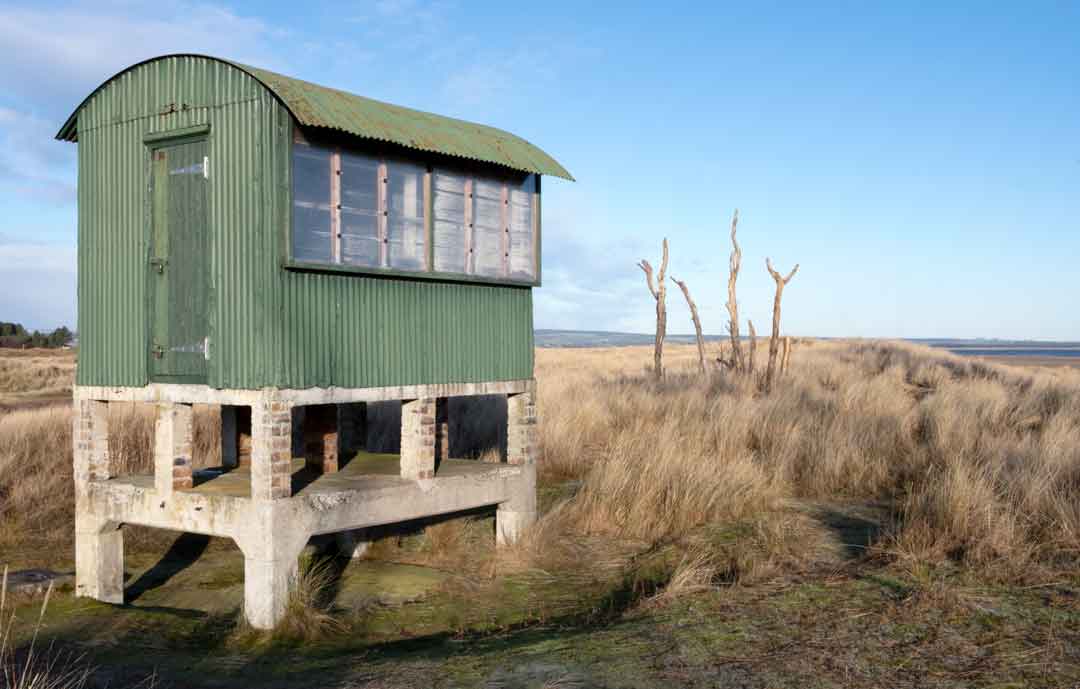 Are dogs allowed on Tentsmuir beach?
Yes! Please take all waste away with your or dispose of in dog bins.
Where to eat near Tentsmuir Beach
Offering up healthy crepes, salads, barista coffee and homemade crèmes brûlées, Salt and Pine is located in Tentsmuir Car Park. A visit is worth it for a crepe from Salt and Pine alone (previously the Crepe Shack) – they are huge!
Where is Tentsmuir Beach Scotland?
1.5 miles (2.4 km) off the B945 between Leuchars and Tayport in Fife. The sat nav postcode is KY16 0DR.
Parking for Tentsmuir Forest, Nature Reserve and Beach
In Tayport for walks along the River Tay
Morton Lochs
Tentsmuir Car Park (2£ per car)
Summer opening: April to end of October 8am till 9pm. Last entry 8.30pm
Winter opening: November to end of March 8am till dusk.
Due to Coronavirus lockdown, Tentsmuir Beach is currently very busy, so arrive early or late if you have to bring a car. Live locally? The forest and beach is open to walkers and cyclists all the time!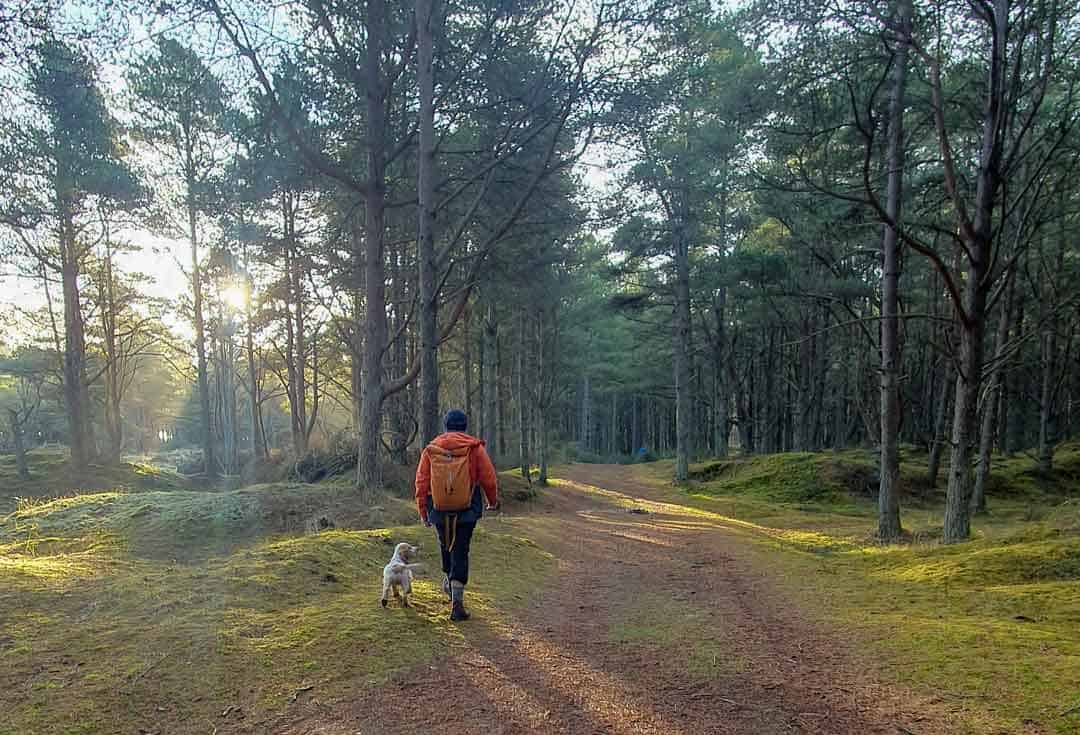 Love, from Scotland (and Hugo)
Love Fife? Love walking? More walks in Fife