A BEGINNERS GUIDE TO CLIMBING A MUNRO
A Munro is a Scottish mountain over 3000m (or 915m) in height. The sport of 'Munro bagging' in Scotland is huge, with over 5,690 people having 'compleated' all 282 of them. Last weekend we climbed our first Munro, Ben Vorlich or 'The Hill of the bay' which stands 985m above Loch Earn in Perthshire. Here is what I learnt from climbing a Munro.
You will be really proud of yourself
Putting it bluntly, climbing continually upwards for at least 2 hours, above 3000ft is hard, hard work, whatever your fitness. Even if, like us, you choose an 'easy Munro' for your first bag (which just means easy navigation on accessible paths) it certainly doesn't belittle the height or the challenge that you will face. However, when you see the trig point finally appearing out of the mist, not only will you feel quite frankly, blessed relief, but also total and utter exhilaration.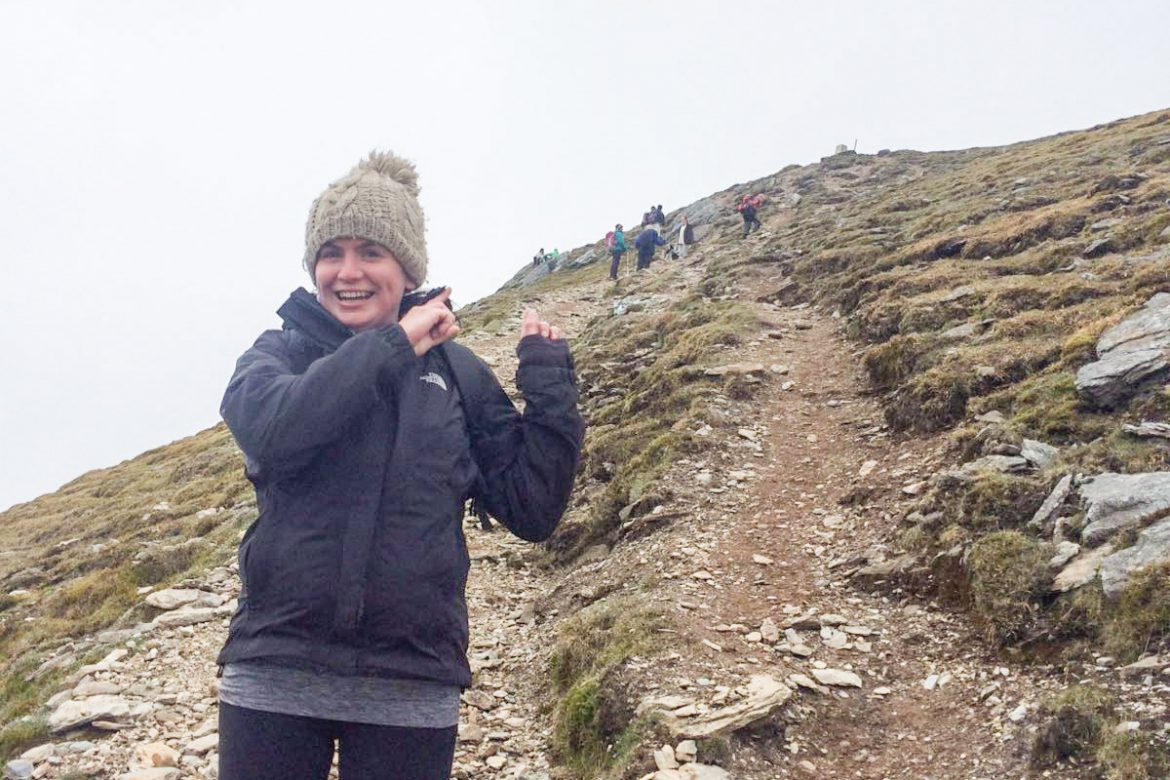 …but Munro climbing is for anyone
You will be surprised as to who you will meet on the mountainside; our favourites were the strange apparition of a man running up the mountain, dressed like he'd seen the top from the loch side and just decided that moment 'I'm climbing that', to an elderly man and his even more elderly sheepdog reaching the top ahead of us. We were actually some of the youngest climbers on the mountainside; remember that if you think you can do it, well, you can.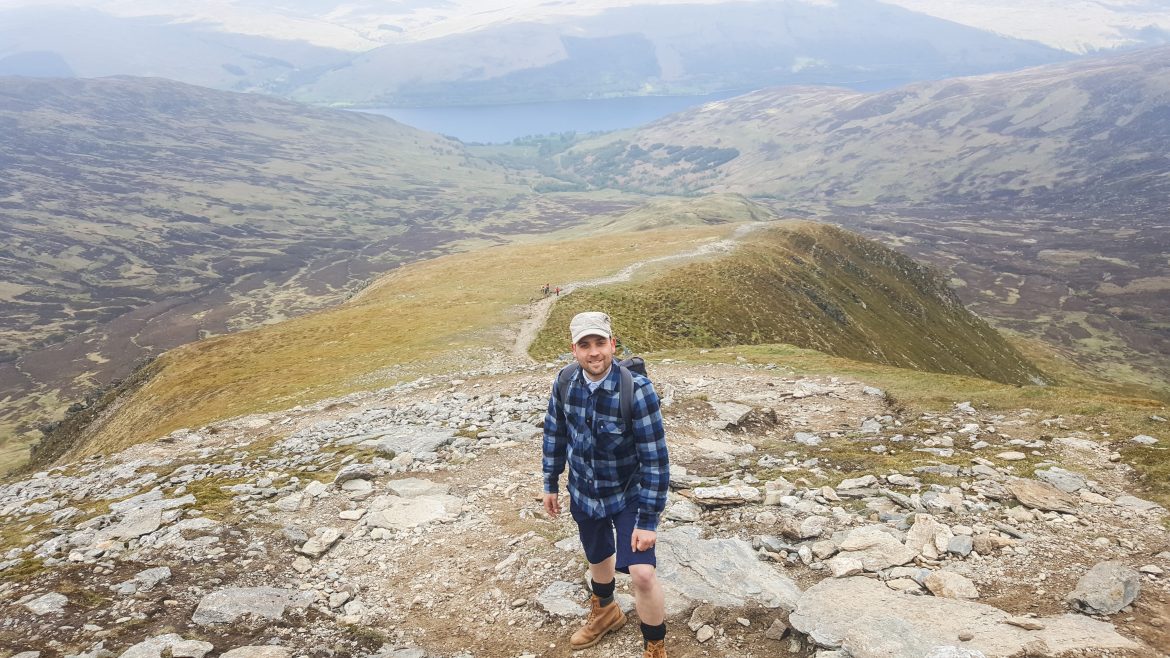 'Be Prepared' should be the Scottish mountain motto
Scotland's weather is unpredictable at the best of times without adding elevation to it. One moment we were walking in hot sunshine, my bare shoulders getting a suntan, the next we were plunged into thick, freezing mist and 25mph winds, and that was only halfway up the mountain. In May. I wore 3 layers, including a fleece and carried extra waterproof trousers, a hat, scarf, gloves, factor 30 sunscreen and carried (and drank) a giant 32 oz Hydro Flask of water.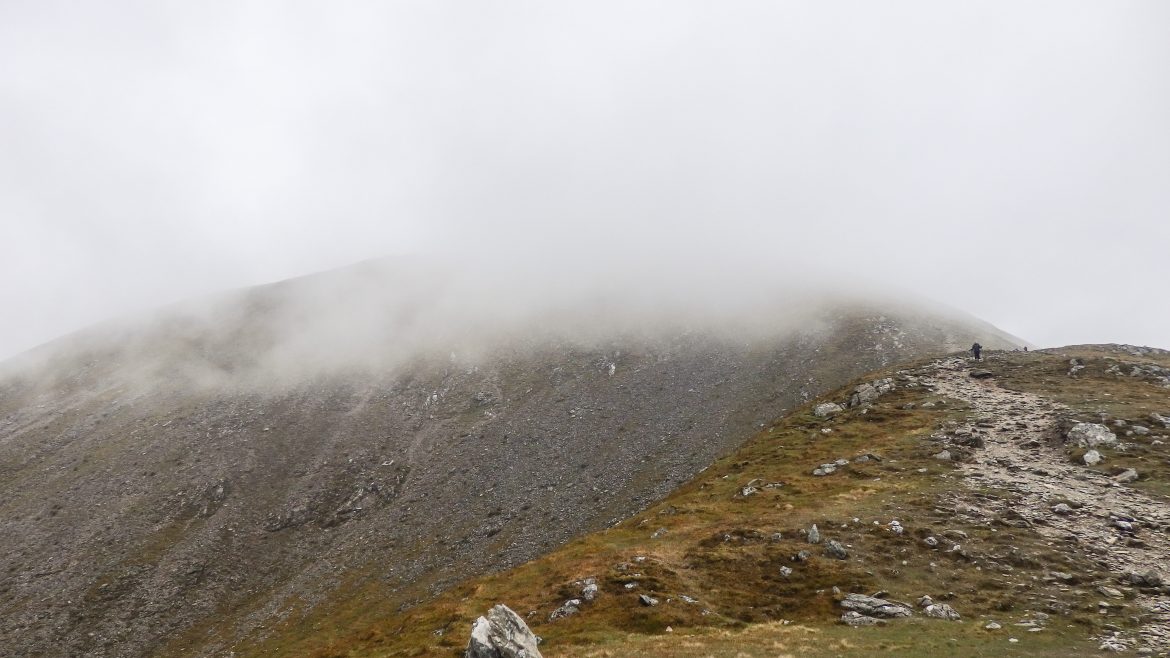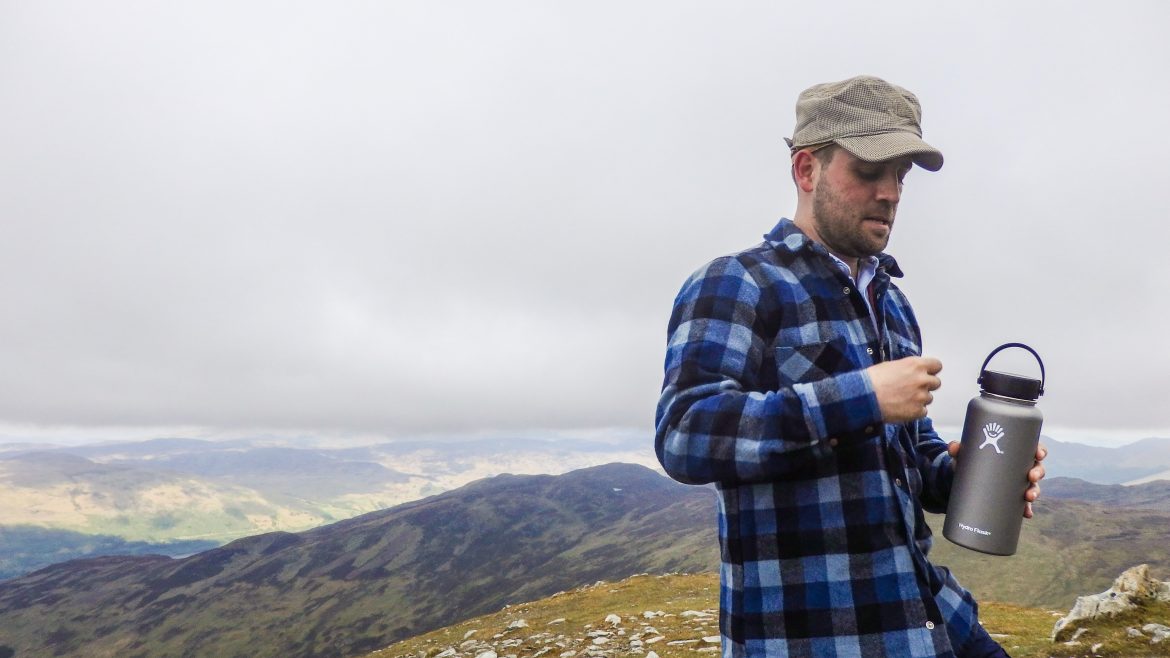 You will get a warm welcome
Like most walkers, we always greet those taking on the same challenge and in return we were rewarded with nods of heads, painful grins, and lots of "'Not long to go! Keep going" type encouragement. From the girls at the top who broke off from having a celebratory beer to take our picture with the trig, to the ladies having a rest halfway up who congratulated us on our first Munro – and reminded us to toast to Vorlich when we got safely down – the warmth we received on the mountain made us feel like we'd become part of a secret clan.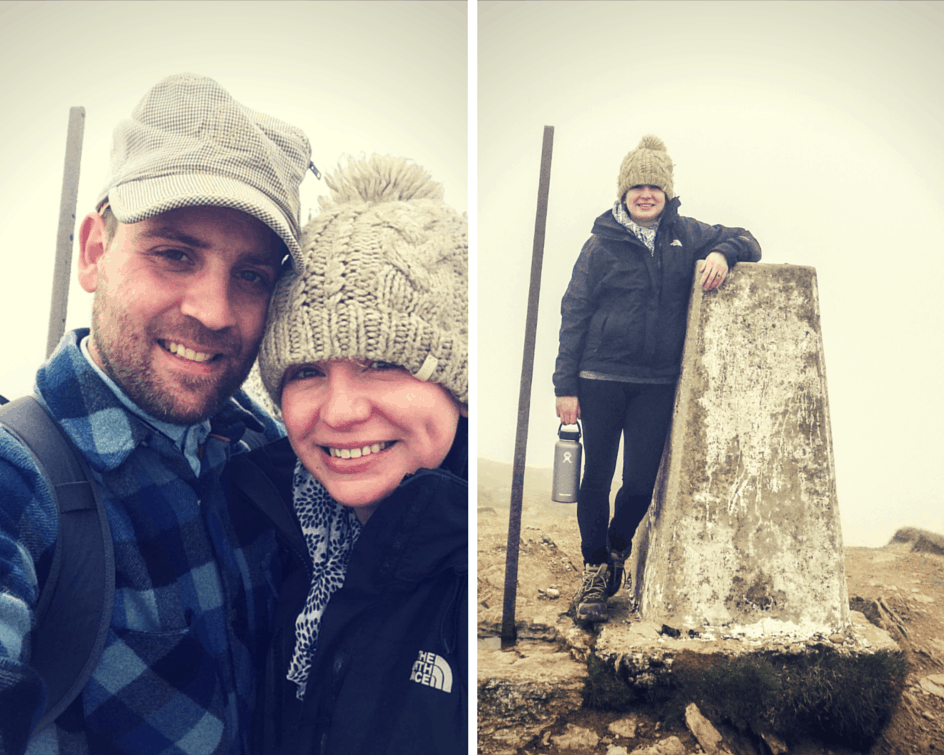 Climbing a mountain is more than the view
Whilst most people you meet on the mountainside are full of encouragement there will always be one who moans "It's steep, it's freezing and there is nothing to see" as they pass. It almost got to me – but I just kept going. If, like for us, the visibility for most of the way up is zero, don't forget the Scot's philosophy of if you don't like the weather, just wait a few minutes; when the clouds do eventually clear the view is spectacular.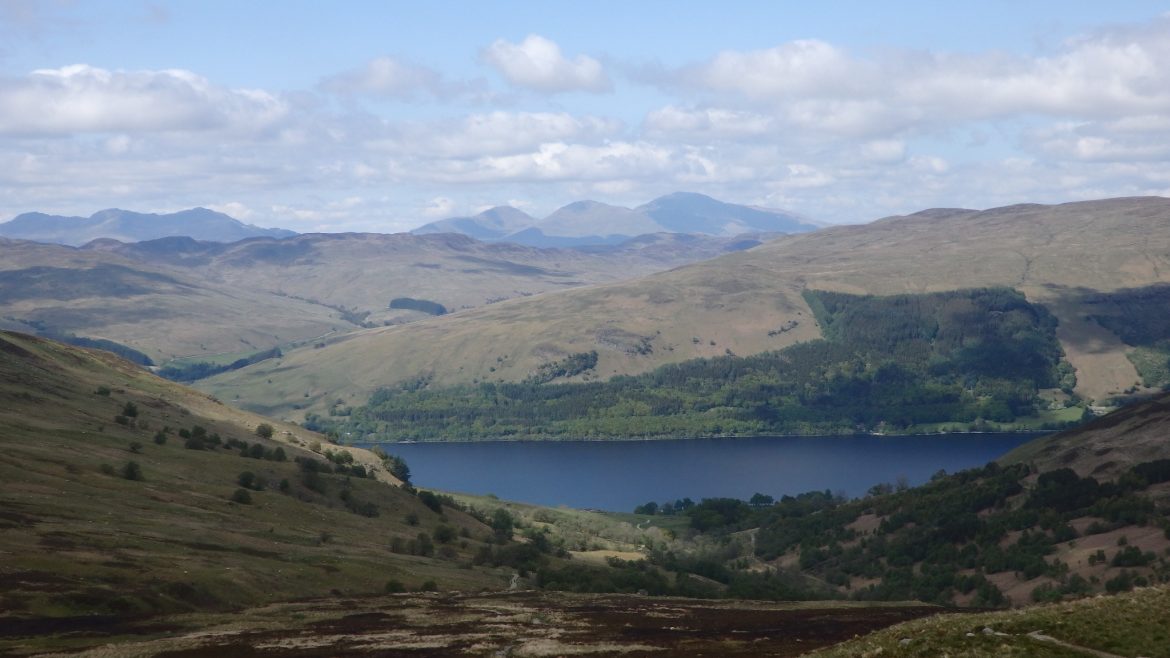 Ben Lawers & Beinn Ghlas from Ben Vorlich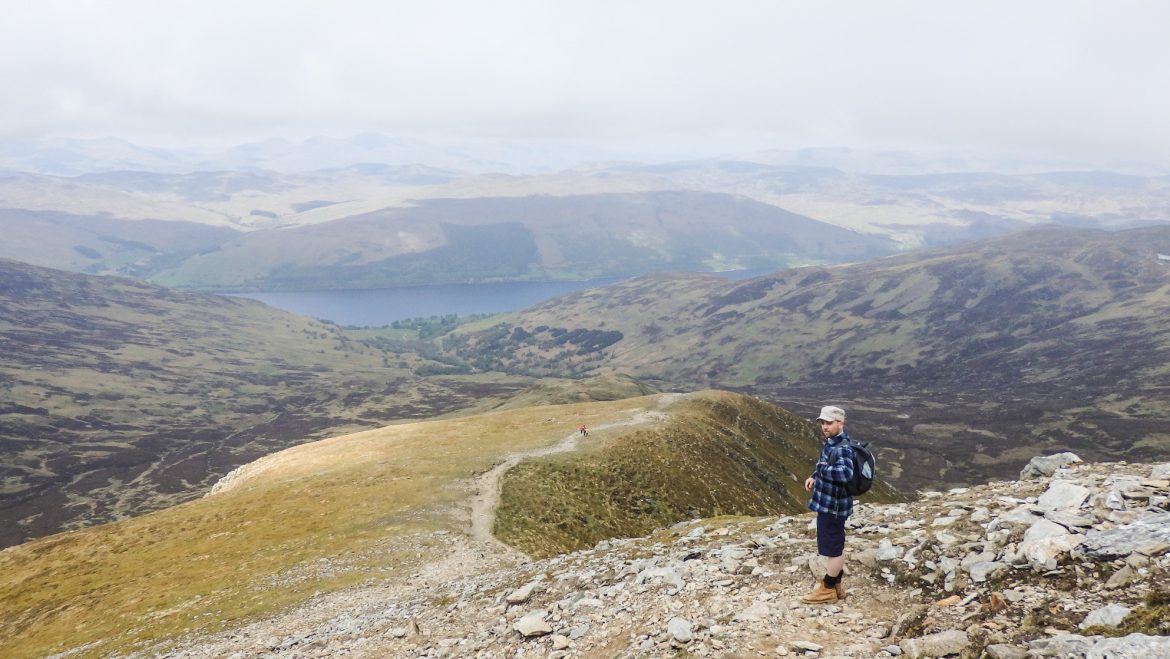 It is completely addictive
On the way up, in between fighting for breath, a hundred thoughts went through my head. If I'd seen this mountain before I'd started I wouldn't have climbed it. I'm not as fit as I thought I was. This mountain is going to break me. Seriously, a false summit? Thank god for midget gems. I might just need a little sit-down. Just give me 10 minutes…. Then I found myself standing on the very top of the mountain, with the biggest smile on my face and I immediately started planning my next Munro…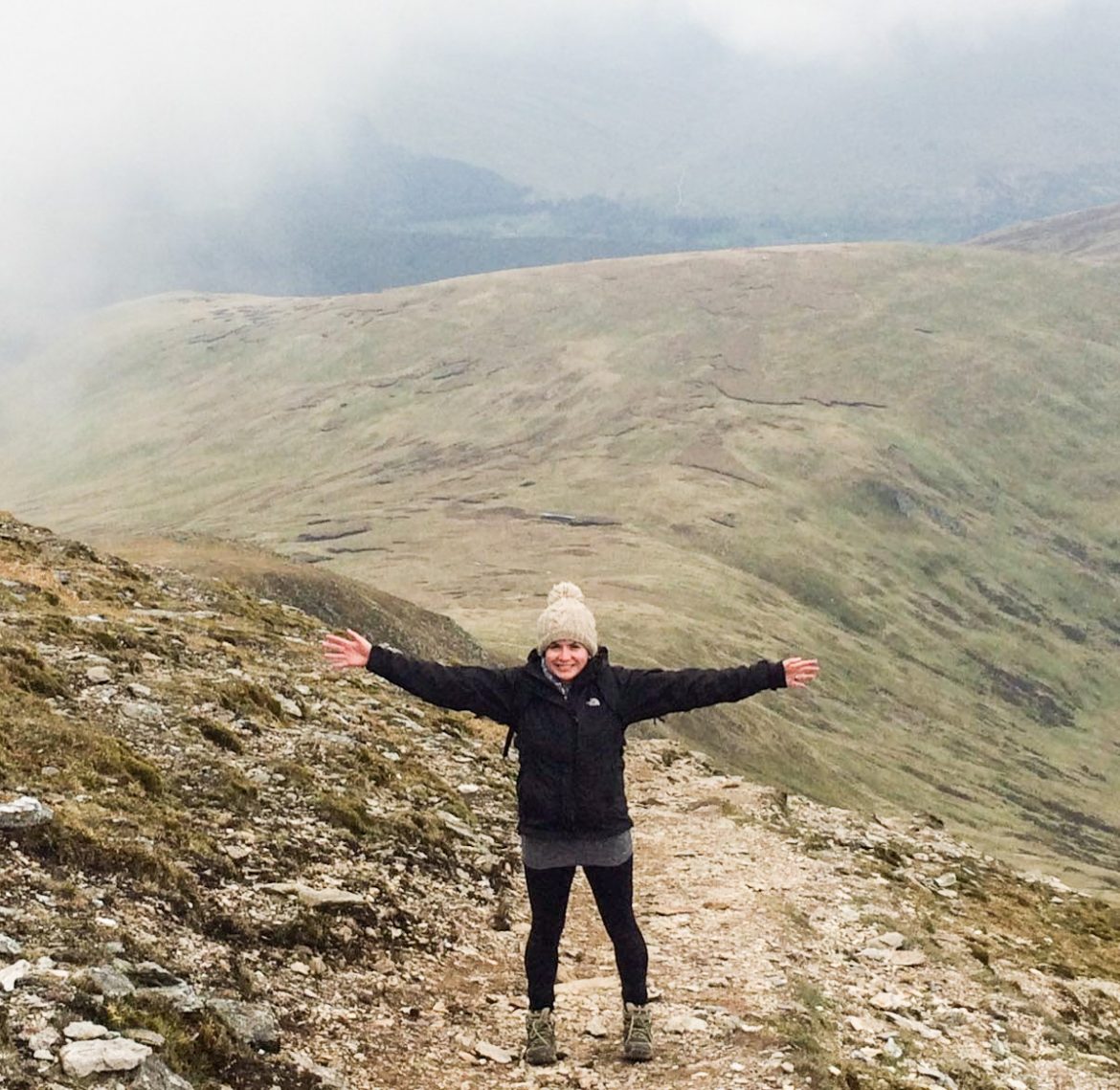 Just another 281 to go!
Love from, Scotland x
More advice for climbing a Munro
Our walk: Ben Vorlich from Loch Earn
The best Munros for beginners by WalkHighlands
Make sure you know how to be safe on a mountain
Before you leave check the weather at your elevation via Mountain Forecast and the Mountain Weather Information Service. The weather can change dramatically from 100m to 900m+. Super Munro-er Steve Fallon has a list of gear for climbing a Munro in winter.

Thanks to Tiso who sent me a brilliant Hydro Flask. One of the biggest issues I found when we were mountain climbing was keeping hydrated in the warm weather and this huge flask kept our water cold – a life saver!
… and finally, I haven't spelt compleated wrong, it is the traditional way of saying you have climbed all the Munros – the first person to compleat all the Munros was Reverend A. E. Robertson in 1901!