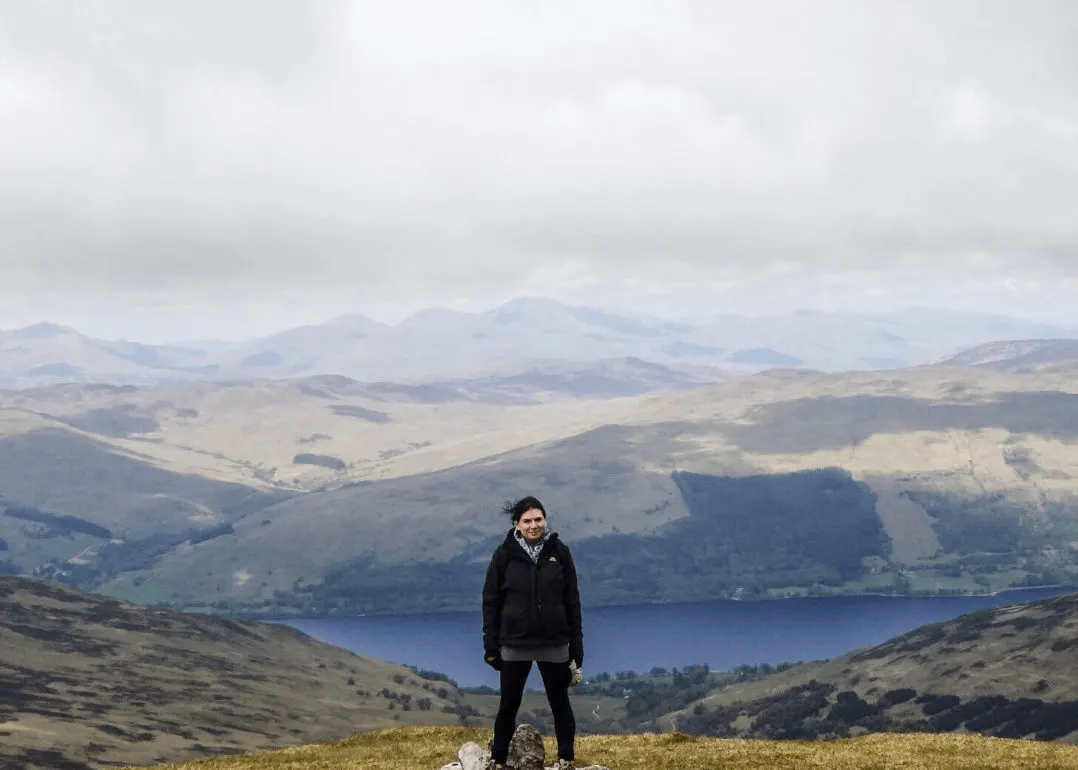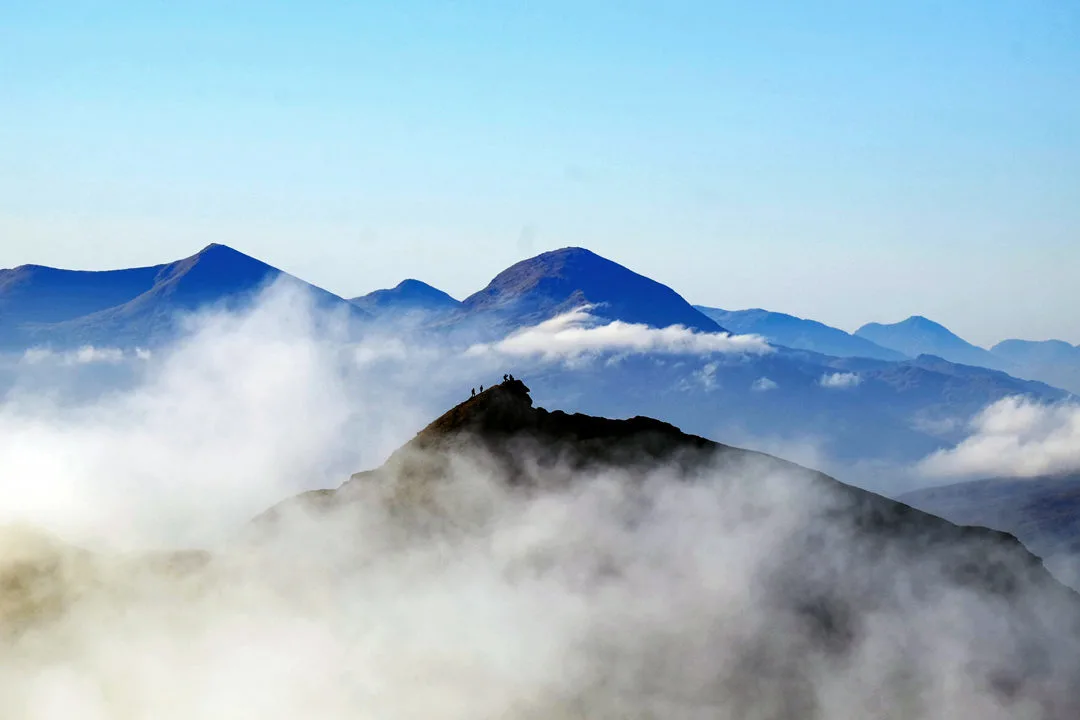 4 – Ben Chonzie, Glen Lednock
Don't let anyone tell you Ben Chonzie is the most boring of all the Munros. OK, for view hunters, it's not that exciting at the top (if you can see anything) as it is the highest point in a large amount of moorland, but it is its location in Glen Lednock that I love – especially the view across to Ben Vorlich. Ben Chonzie also has a quick and easy ascent on a mountain track for most of the way up.
Don't attempt Chonzie in poor weather, or without a map and compass – once you leave the path the top is quite featureless.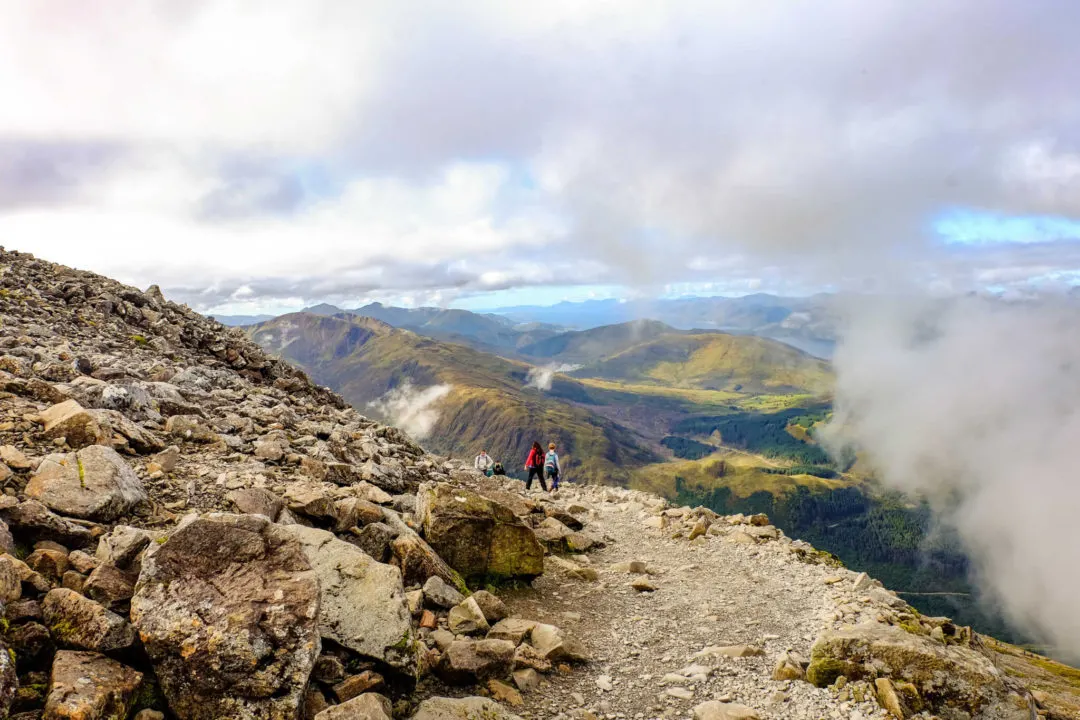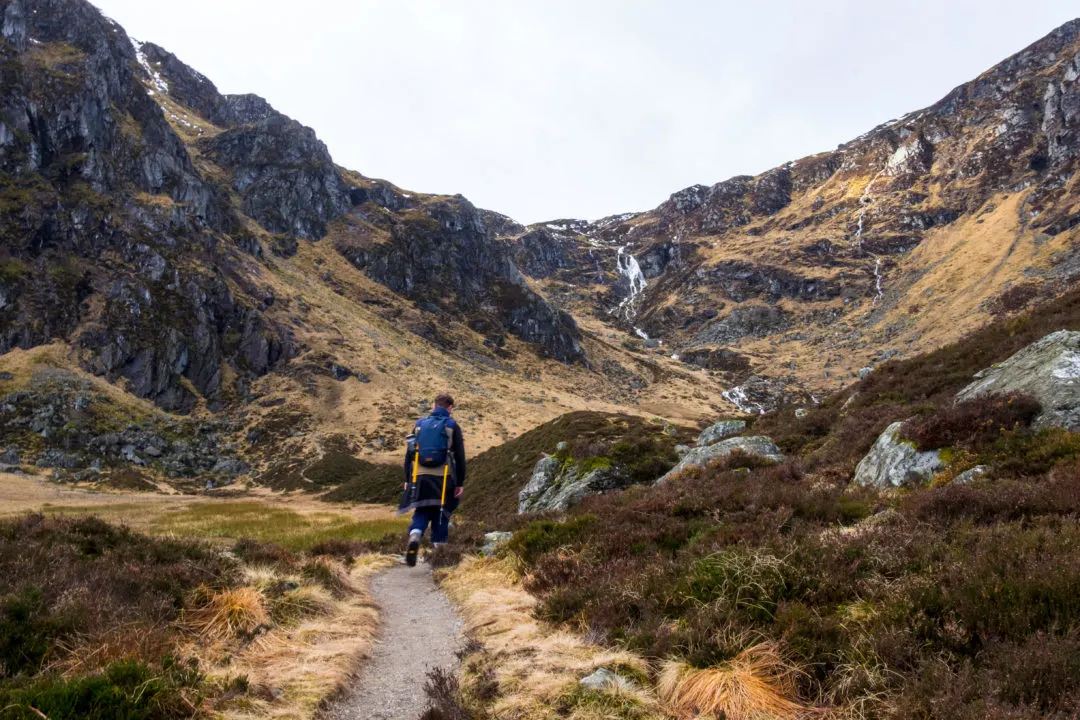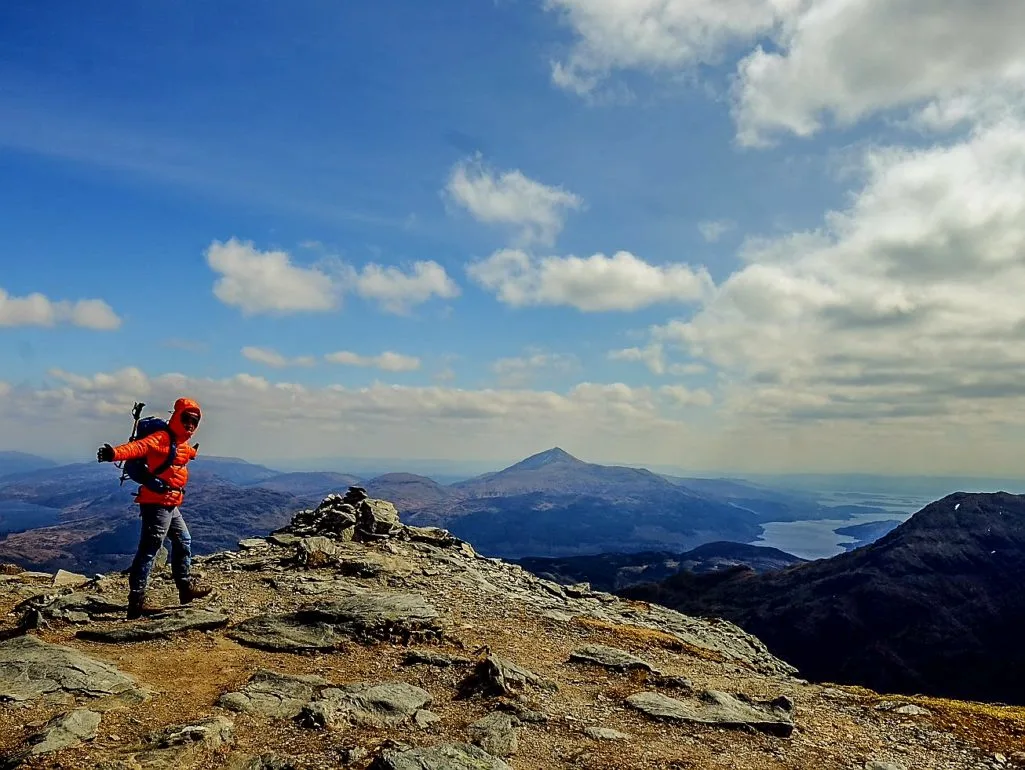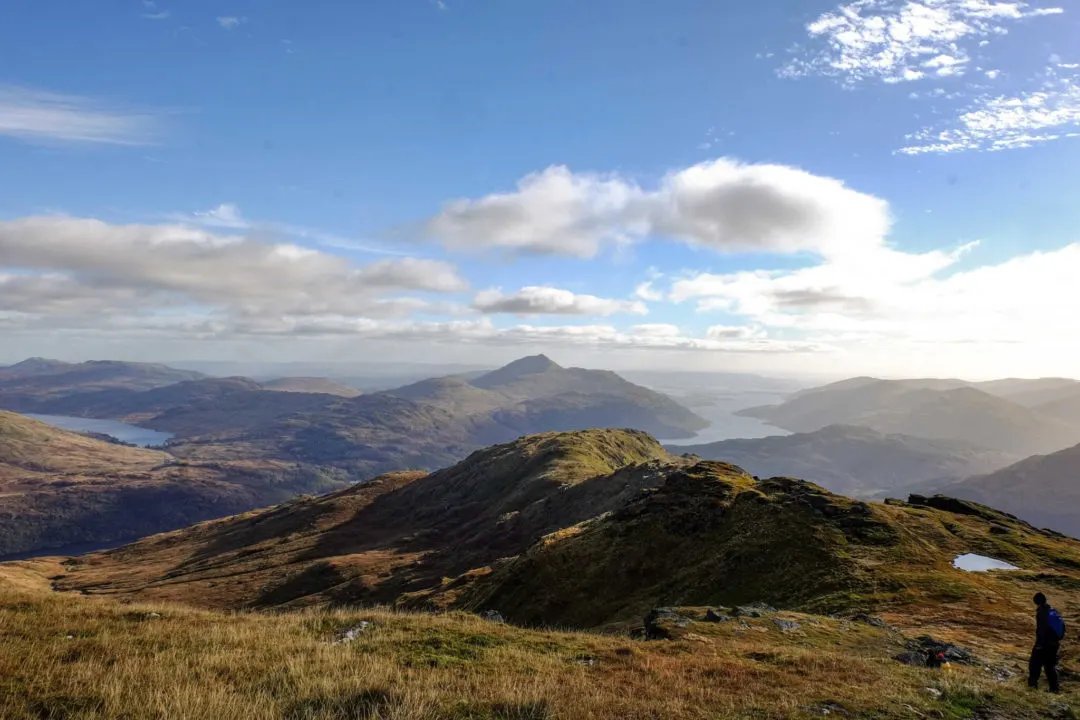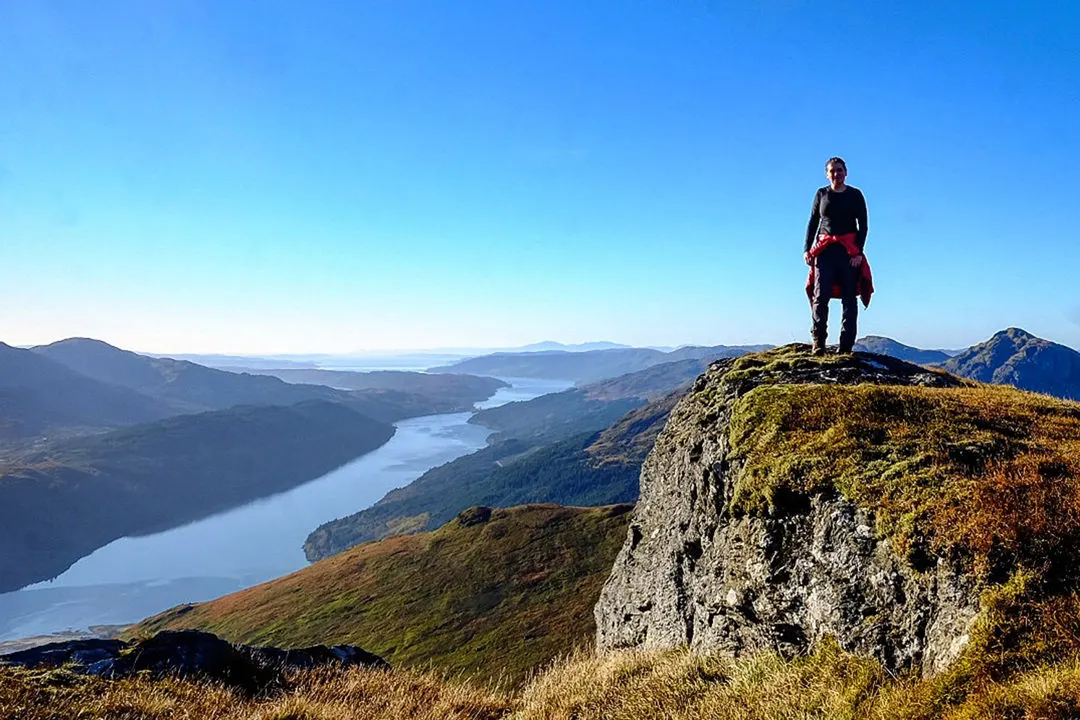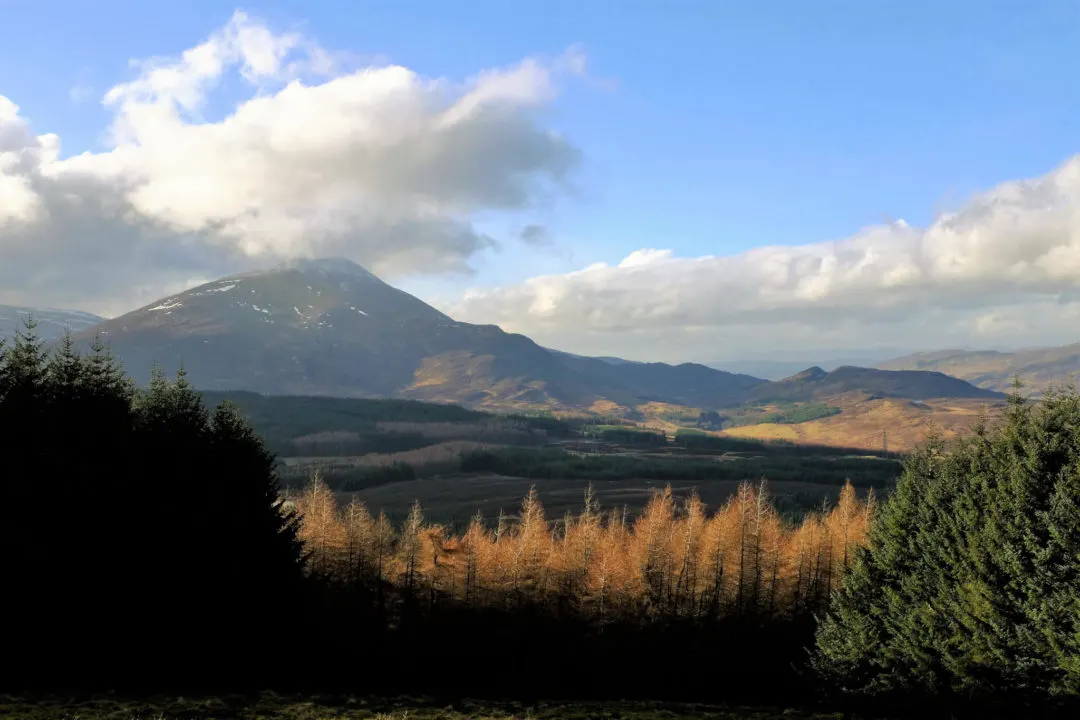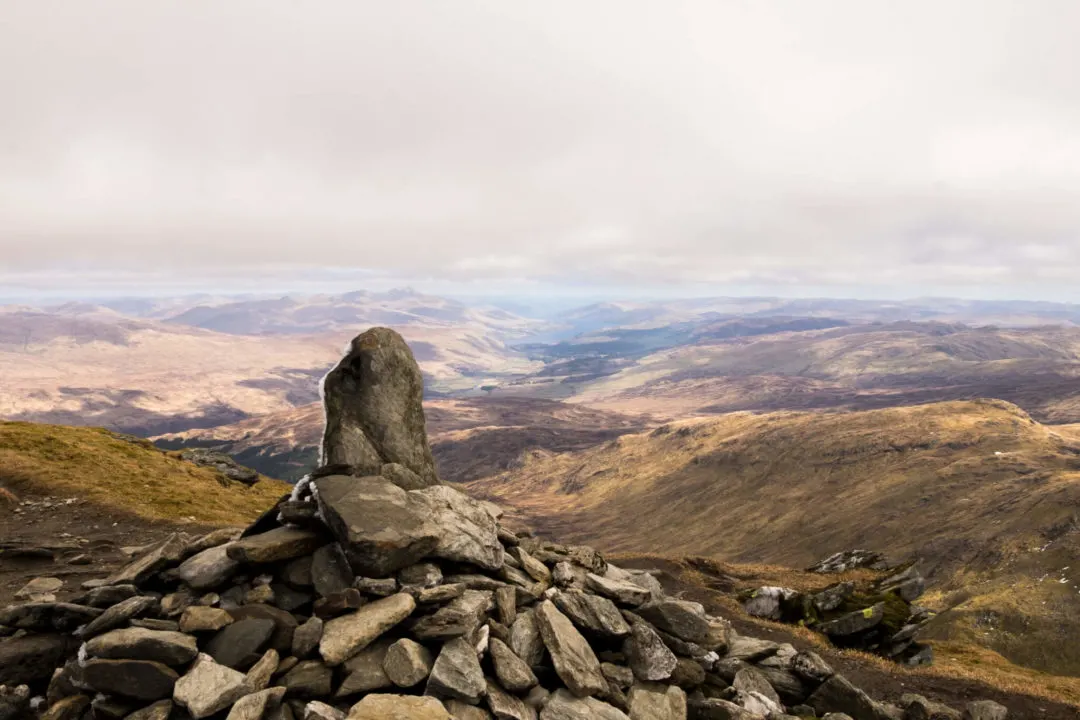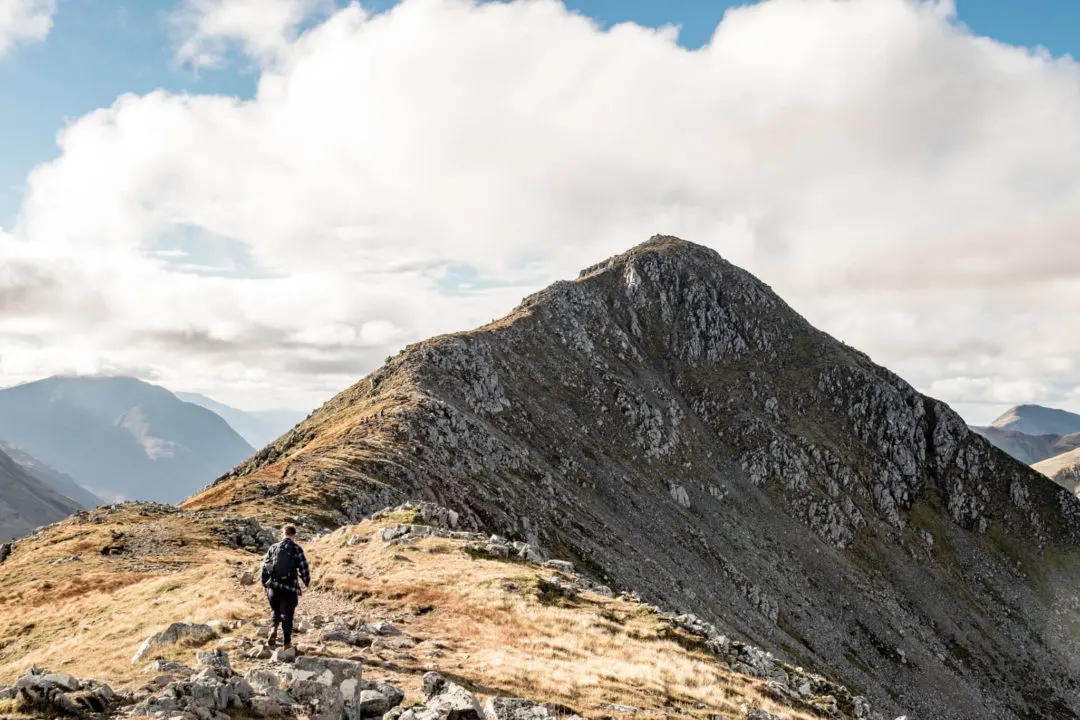 19 & 20 – Buachaille Etive Beag, Glencoe
If you have a hankering for climbing the Scottish mountains, then driving through Glencoe they will call your name. However, the mountains here are not for the faint of heart. The weather can be wild, the ascent steep and relentless and you will be facing your first ridges and scrambles. Bring on the challenge! Being beginners, Buachaille Etive Mor is a famously tough Munro so instead climb its little(r) neighbour Buachaille Etive Beag.
The Buachaille (or 'herdsmen') actually means the 'pass' between two Munros, after a very steep ascent, Stob Coire Raneach is to the right and Stob Dubh to the left. From the peak of Stob Dubh you can see all the way down into Glen Etive and across to Buacheille Etive Mor. It is a whole different perspective on Glencoe…. and Scotland.
Addicted yet? You soon will be!