Scotland's shortest Munro, Ben Vane might only just hit 915m, but this is a tough little hill with fantastic views across Loch Lomond and the Arrochar Alps. Here is how to climb it.
Between Loch Lomond and Loch Long are the rocky peaks of the Arrochar Alps, some of Scotland's most dramatic mountains. With four Munros, and multiple Corbetts, Grahams and Tops, including the small but mighty Ben Vane, the Alps make for a great day out hillwalking.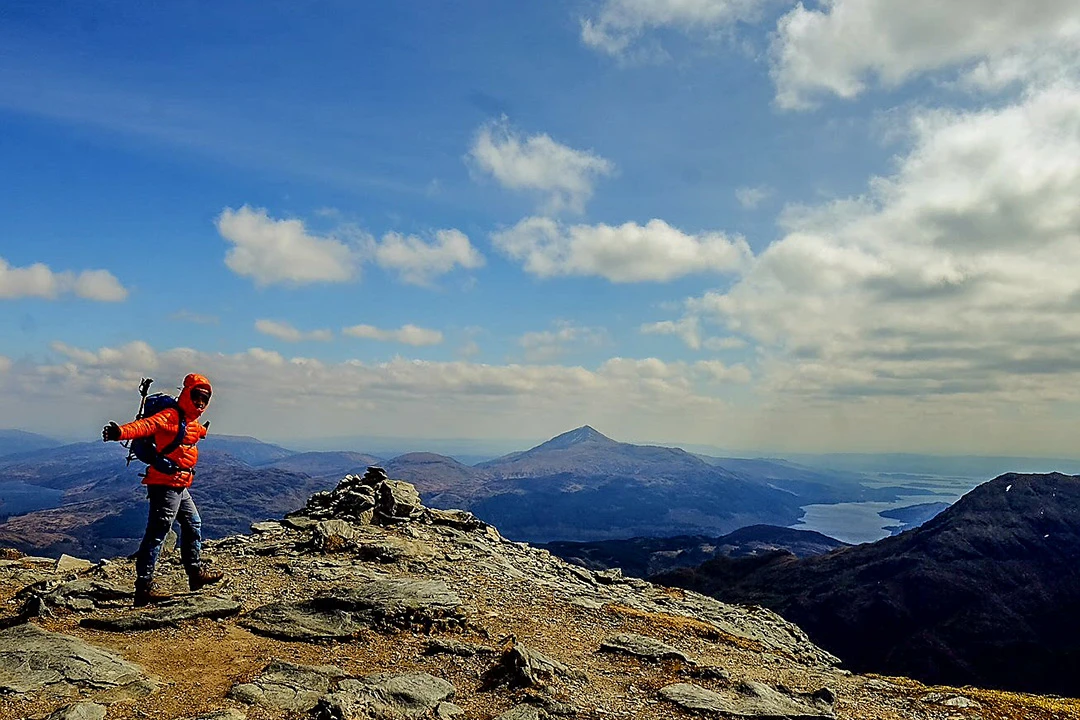 How to climb Ben Vane
Ben Vane is on the west side of Loch Lomond. You will need to park at or catch the bus to the Inveruglas Car Park (long stay, paid) on the A82. The path to the hills is across the A82, cross with care.
Follow the sign to Loch Sloy, past the Loch Sloy Power Station. A wide stony track tacks you up towards the hills, often through a field of cows so keep dogs on a lead. At first, follow the signs to Arrochar (this will take you to the lovely Glen Loin Loop) before taking a stony path off to your right.
From this point, the climb gets very steep and takes you up a series of false summits and short scramby bits to the summit. From the top there are incredible views across Loch Lomond and the Trossachs National Park – and across to Ben Vorich and Ben Lomond.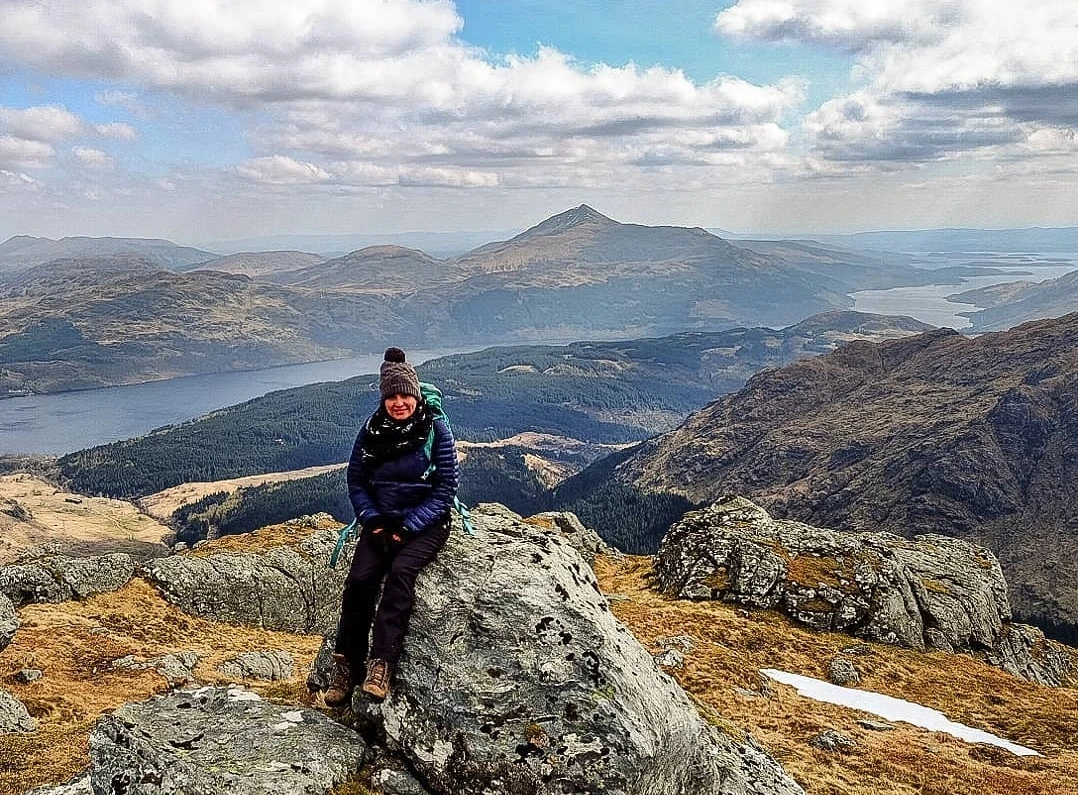 How Hard Is It To Climb Ben Vane?
Whilst climbing Ben Vane is not technically hard, it is very steep, there are short sections of scrambling and the return trip is around 7 miles – so don't climb up expecting a wee trip up Arthur's Seat. You will need hill walking gear and be prepared for the weather to change in a heartbeat – mist, fog and rain can sweep in quickly off the west coast of Scotland.
How Long Does It Take To Climb Ben Vane ?
With a reasonable level of fitness, the walk up this Munro will take around 5-6 hours from the car park, although I'd leave around 6 hours + for the full walk.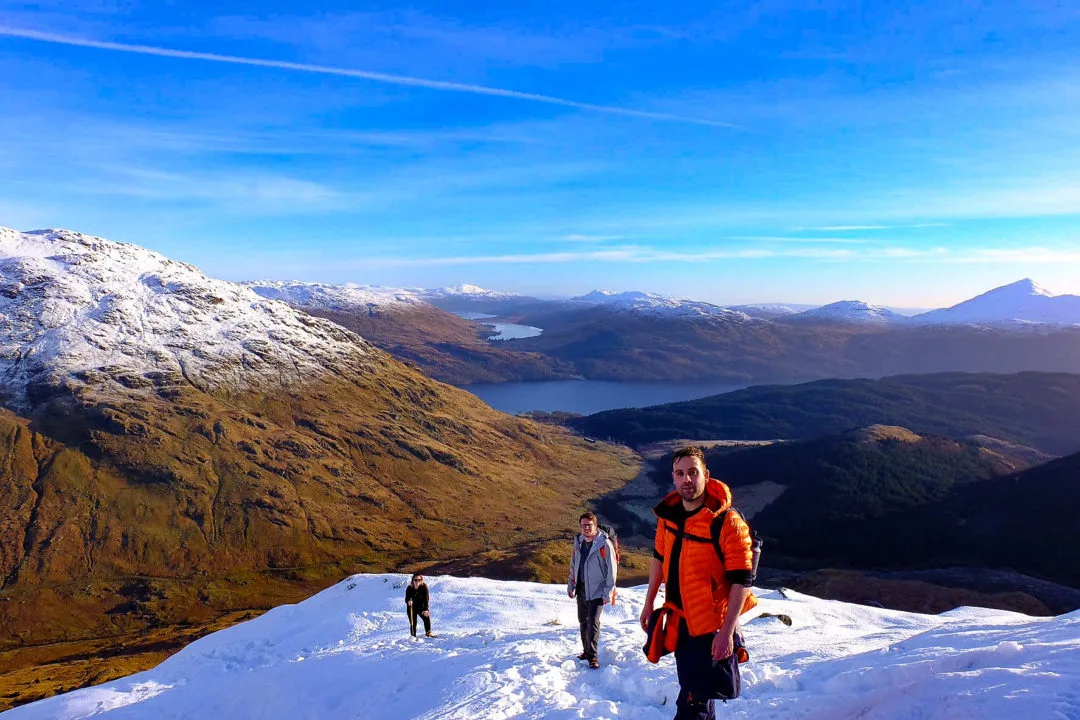 Best Time To Climb Ben Vane?
Scotland's weather is best in May and September. Be prepared for a full day out and for the weather to change. For weather forecasts, I recommend you check out:
Don't attempt climbing in winter unless you have winter gear. Read this post on what can happen in the Arrochar Alps if you don't prepare!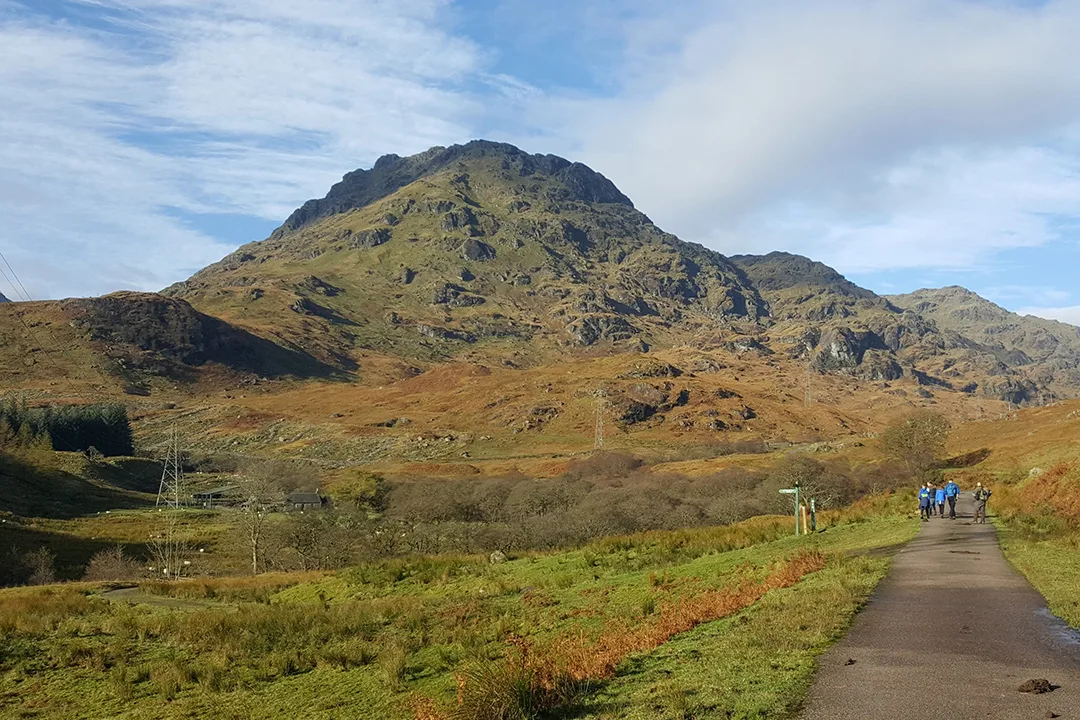 How To Get To Ben Vane Scotland
Ben Vane sits above Loch Lomond, 1 hour north of Glasgow and 2 hours from Edinburgh. There are daily bus services to Loch Lomond with City Link, the stop is the Sloy Power Station. There are a cafe and toilets on site.
Parking at Ben Vane
Parking is at the Inveruglas car park (paid)
Ben Vane Route Maps
Love, From Scotland x
More iconic mountains in Scotland to climb
How to climb The Cobbler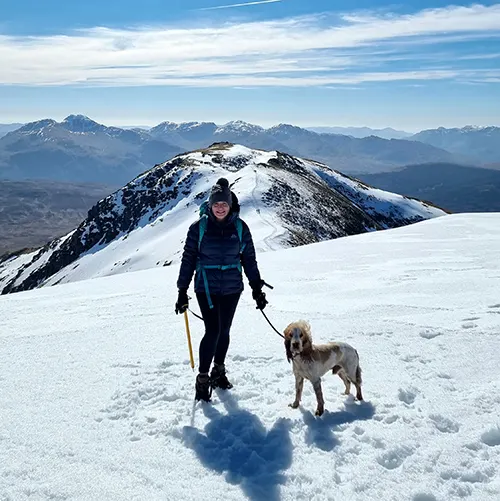 I'm Kate – a travel writer and photographer living in Scotland. Love, From Scotland is the Scotland travel guide that shows you where to stay and how to get outside in Scotland.