From getting lost in the fog to a race against the dark, here is how not to bag a Munro!
Visitors to the Arrochar Alps in Scotland usually head for The Cobbler, one of our most famous peaks due to its rocky outcrops and ease of access. We, however, had higher hills in sight and planned to bag both Beinn Ime (the highest Munro in the Arrochar range) and it's tough little neighbour Beinn Narnain.
It turned out to be our toughest climb yet and one that almost ended in disaster. Here is how not to make the same mistakes!
Be prepared for all types of weather, not just the rain
The forecast on the Mountain Weather Information Service hoped for a clear day, but instead, we started the walk from Arrochar in deep fog, with little-to-no visibility.
We had decided to tackle the harder Ben Narnaim first and headed straight up it's south face. The path was basically a river, swollen with recent snow melt and was boggy, wet, tough and honestly exhausting; in total, we climbed 950m over just 4km (this is very steep!). It was relentless and not helped by the fact we kept losing the path in the fog! I was exhausted by half way up.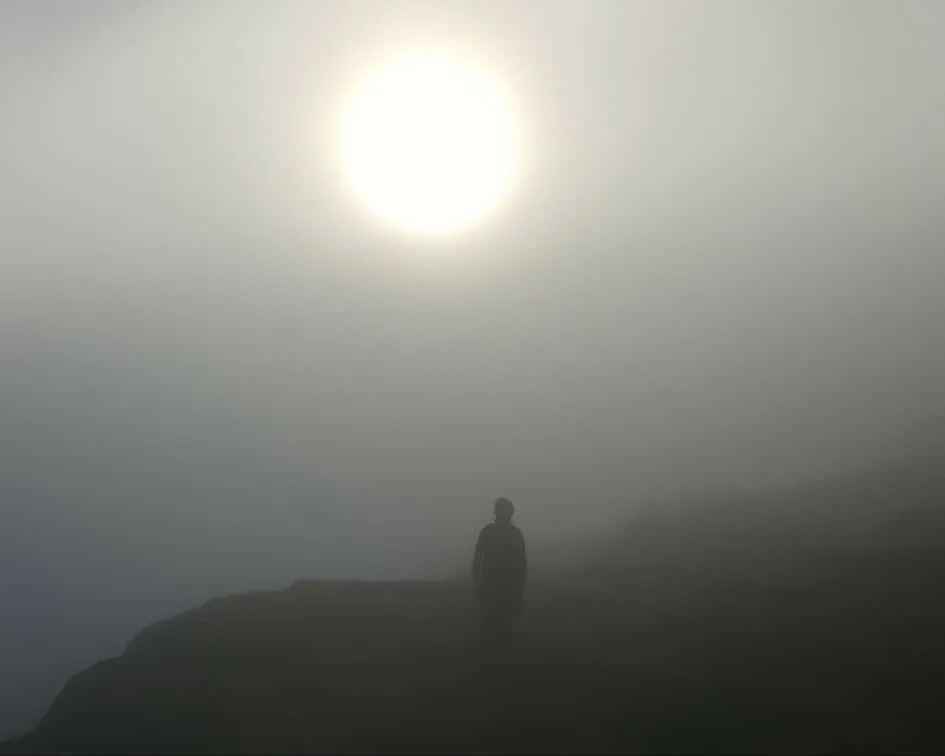 Know what you are letting yourself in for – and have a head for heights!
No Munro is 'easy' but the Arrochar Alps are particularly rocky and steep. The last stage of Beinn Narnain involves some scrambling up a small gully running beside a steep cliff. On a clear day, it would be tough for anyone without a proper head for heights, but I found the drop covered by the cloud inversion beneath me incredibly disconcerting and I was almost overwhelmed by vertigo.
With my head swimming, I found myself having to scramble up on my hands and knees, keeping my eyes firmly fixed on the ground ahead of me. It was utterly petrifying, I am not scared to admit.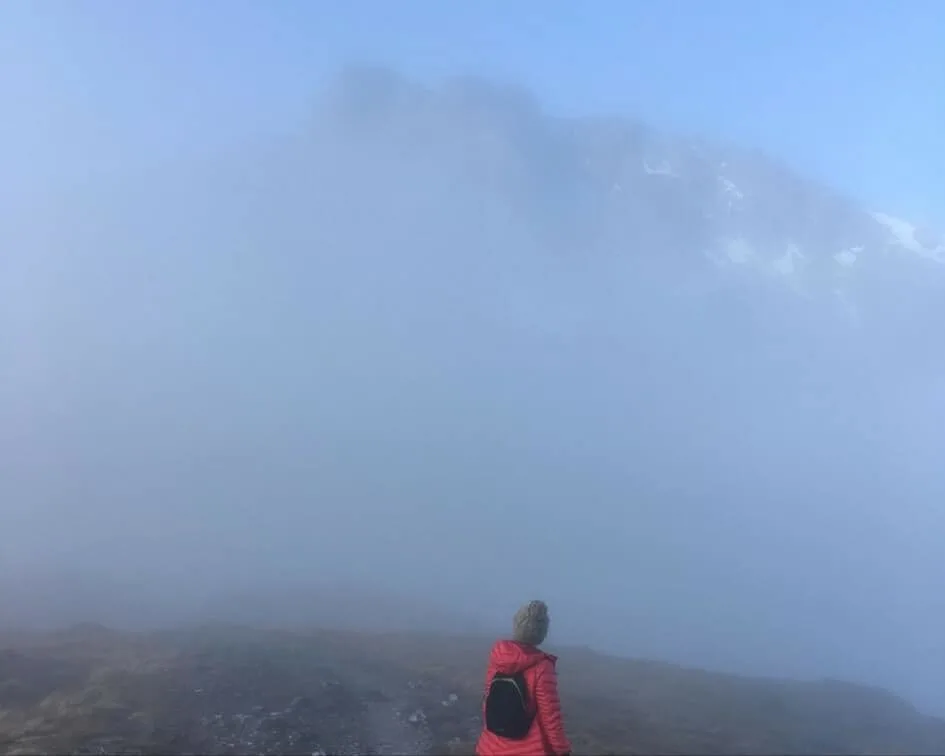 Thankfully, the sight of the mountains rising above the cloud inversion from the top was incredibly beautiful – a view I am never going to forget.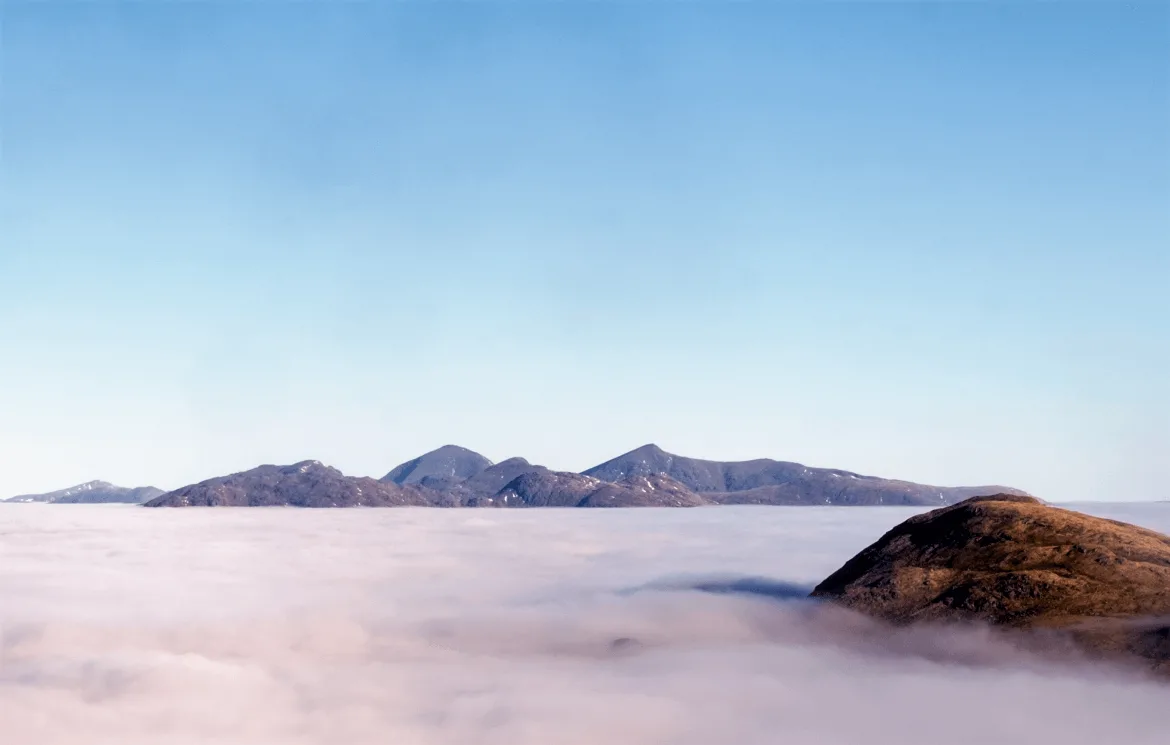 Ben More and Stob Binnein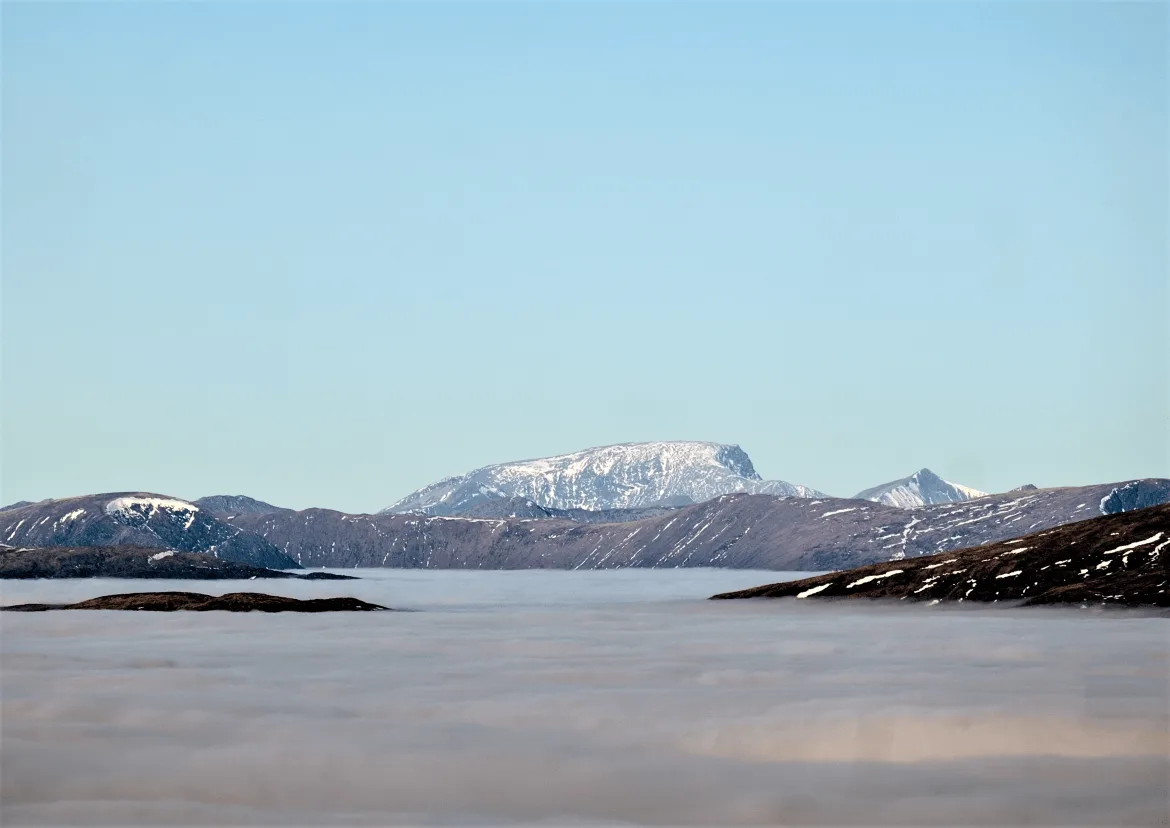 The mighty Ben Nevis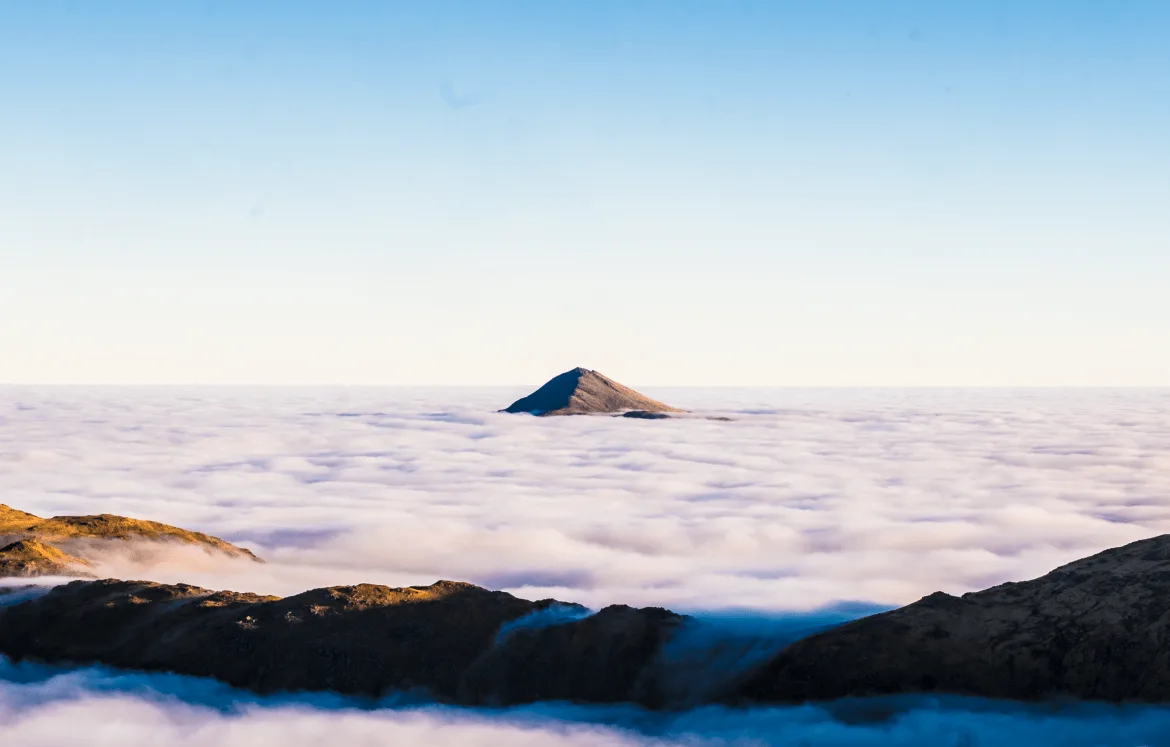 Ben Lomond
Take responsibility for your own self, and don't listen to anyone else!
On reaching the top, we were both so shaken by the climb that we had decided not to follow our plan to climb Beinn Ime as well. We would take the easy route down for a pint at the pub and a job well done!
However, whilst descending we met a couple of walkers who reassured us Beinn Ime was easy compared to what we had just climbed, so we went for it. Got to reach that Munro bagging target!
However this a stupid move on our part. It took us a lot longer than we expected to summit the mountain and we still had a very long way to get back down…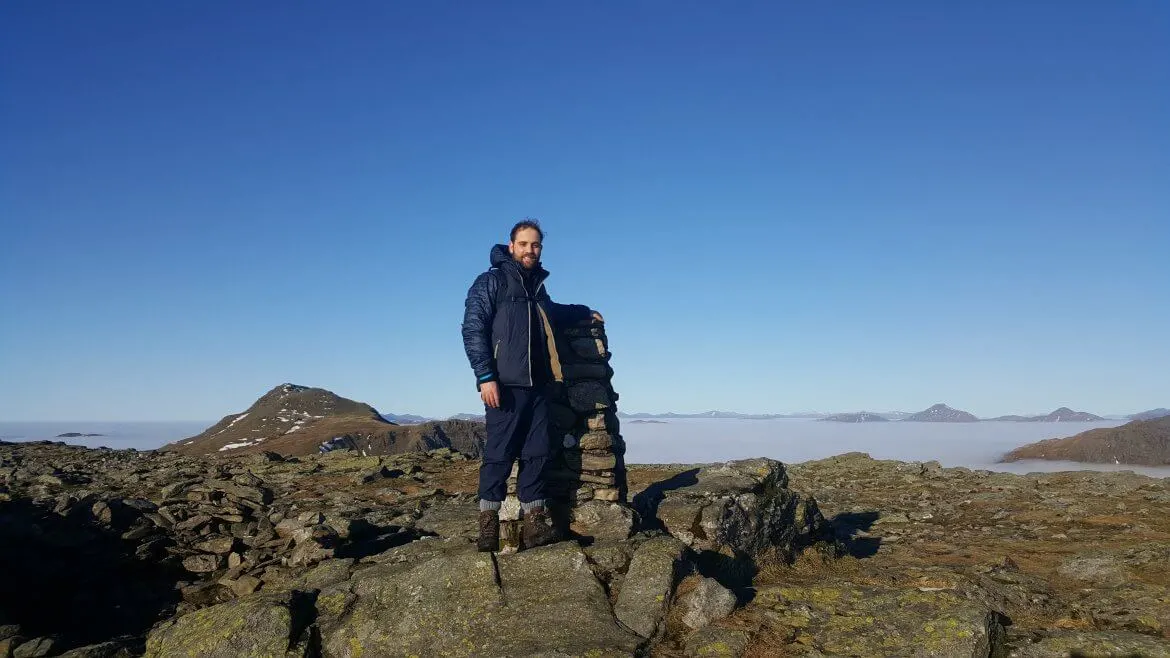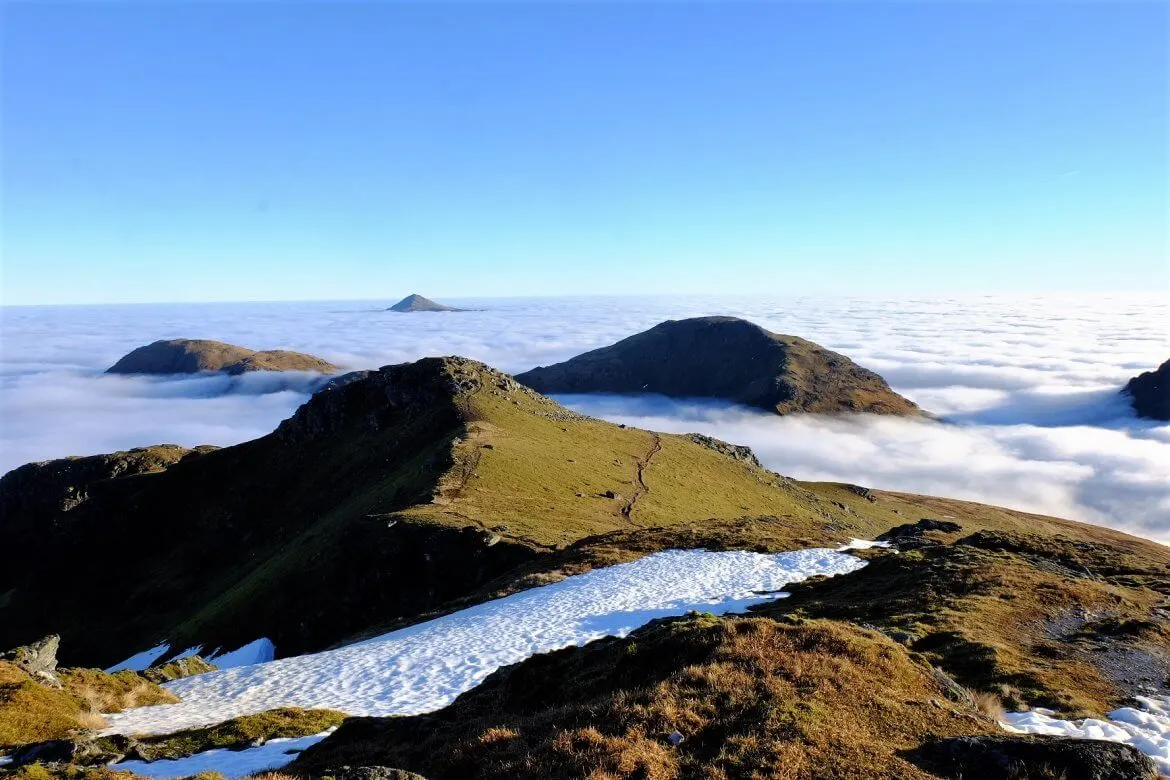 Know how to navigate, don't rely on a GPS (especially your phone!)
It was at this point that my GPS with the map decided to conk out. The fog was so dense, we couldn't see 5 meters in front of us, let alone the hills around us.
With no paper map (yes, we didn't have a map!!) we found ourselves having to walk across boggy mud trying to find the path, having to return to where we started, over and over again. Despite the fact we knew the path was close by, panic quickly set in.
Luckily, I had remembered that we needed to head down a valley between the two mountains, and B managed to get our bearings and after about 30 minutes of stomping around in the mud, we found the well-made path descending down the hillside. It was a complete relief, and we felt very ashamed of ourselves.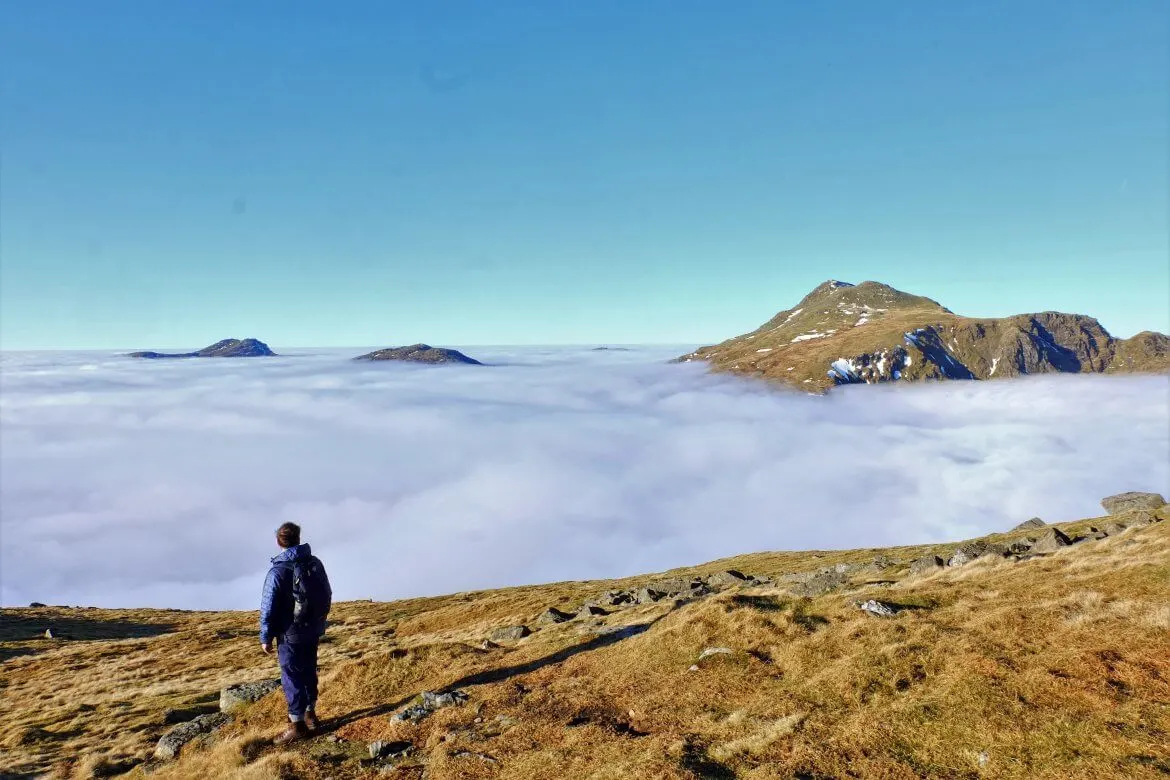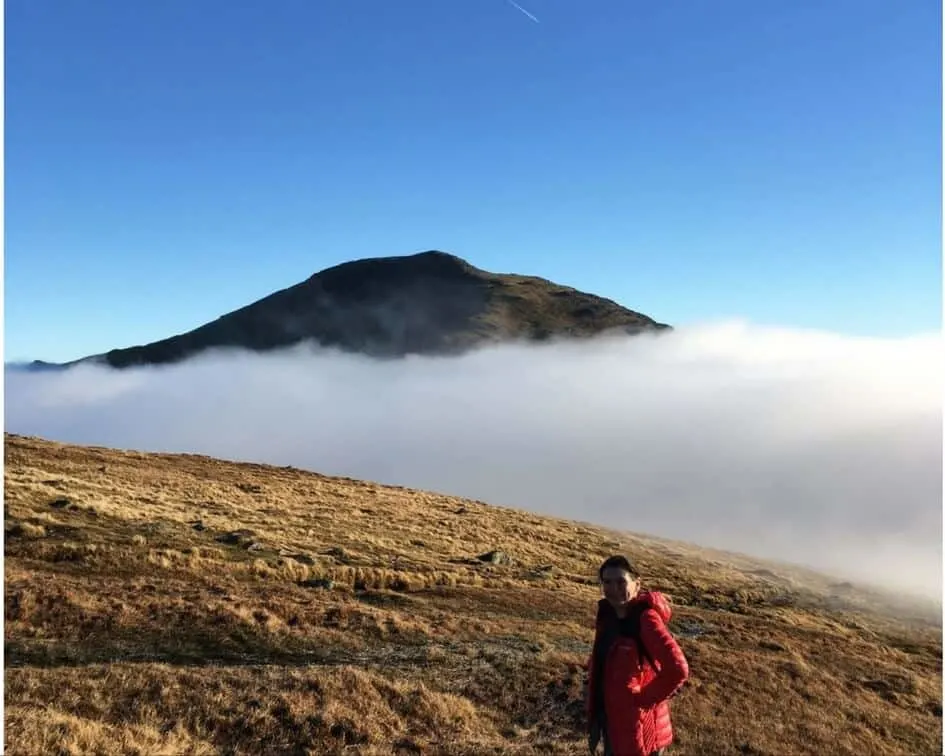 Work out how long it's going to take and still take a torch!
Once we were on the path, we realised that the extra 30 minutes of wandering around now meant that the dark was really starting to draw in. We had no torches and with at least 1.5 hours of walking still to go, we found ourselves practically running back towards Arrochar.
By this point, we were 10 miles in and I was shattered – and we still had 4 miles to go. The path seemed to go on forever and ever. I've never been so pleased to hear the sound of cars whizzing by on the road below.
Finally, know what 'be prepared' really means
I've always thought I was a 'be prepared' type of girl; we climb Munros with the right boots, the right gear, and only in weather we can handle, and I can navigate using a map – if I actually brought it with me.
So please, please, take this as a precautionary tale. Don't be me, be safe, take responsibility for yourself, learn some proper navigation skills and always check the weather. Climbing in the Scottish mountains – even if there is meant to be a path – is nothing to take lightly.
No Munro is ever easy.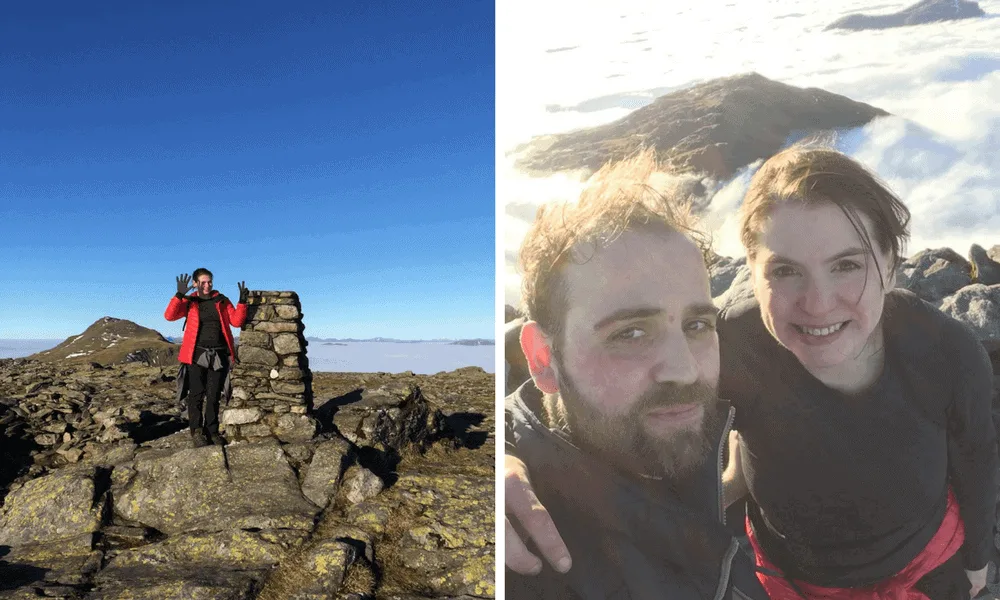 However, despite the 30 minutes of panic, we managed 14 miles, two Munros, and got to see some of the best views ever in Scotland – it was certainly a day in the hills I will never ever forget.
Love, from Scotland x
Beinn Ime & Ben Narnain in the Arrochar Alps via Walkhighlands
(rated very hard so be warned!)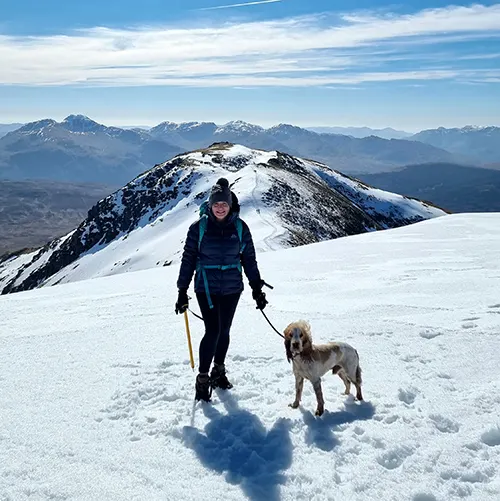 I'm Kate – a travel writer and photographer living in Scotland. Love, From Scotland is the Scotland travel guide that shows you where to stay and how to get outside in Scotland.