Let me introduce you to Ben Ledi
Often overshadowed by the Loch Lomond side of the Loch Lomond and the Trossachs National Park, the Trossachs may not have the big mountains (and big crowds of visitors) of Loch Lomond, but to me, that is no bad thing. Instead, the Trossachs has beautiful woodlands, the pretty towns of Callander and Aberfoyle, and three beautiful lochs – Loch Lubnaig, Loch Katrine and Loch Venachar. But the real reason I visit the Trossachs?
Ben Led – one of Scotland's best hills. Here is how to climb it.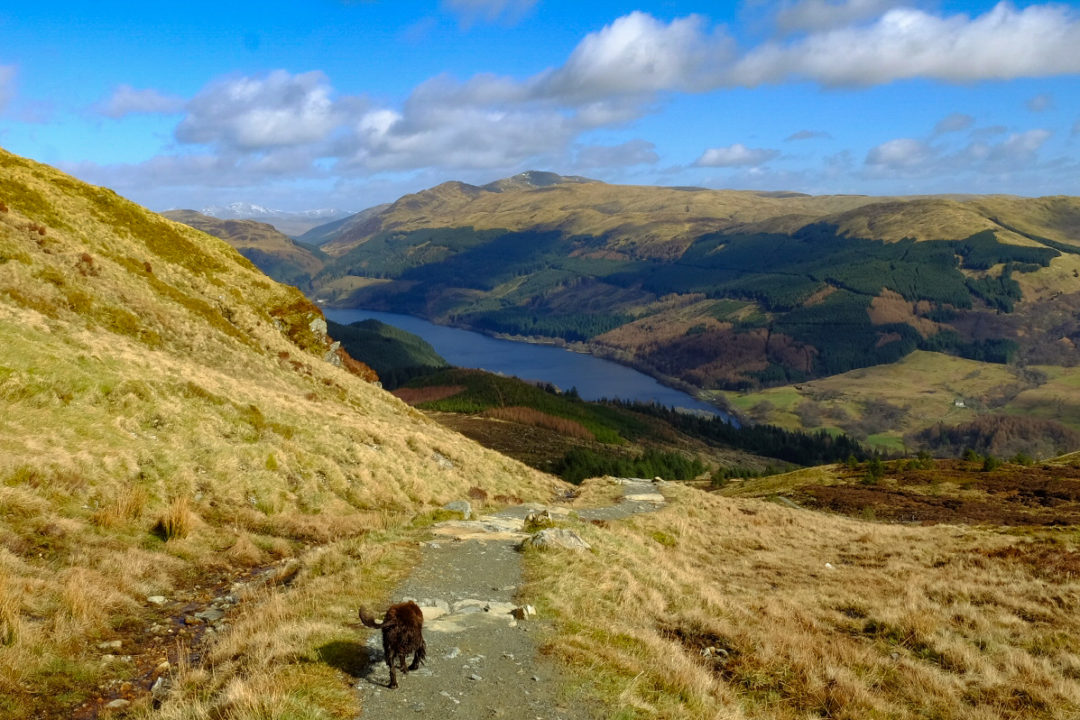 How to climb Ben Ledi
Ben Ledi is 2884 ft / 879m Corbett (a Scottish mountain over 2000ft) which rises above Callander and Loch Lubnaig – and on a good day, the mountain is visible from miles around. For those who easily get caught up in just bagging the bigger Munros it is a spectacular hill and well worth your time.
The path to the summit of Ben Ledi is well managed and has been recently upgraded by the Forestry Commission and is easy to follow as it winds its way up through the woodland. On a clear day (or once the regular Scottish cloud inversion has cleared) there are fantastic views down to Loch Lubnaig and as far across as Stirling.
Once you have reached the top of the woods you climb up to a final long ridge which rises to the top of Ben Ledi over a series of false summits. From the top the views from the trig are spectacular, with full 360 view of the Trossachs and the southeastern highlands.
'Ben' in Gaelic means hill, and 'Ben Ledi' is taken to mean 'the hill of the slope', which describes the summit to a T. In the past, Ledi has also been taken to mean 'hill of god' and the summit of Ben Ledi is actually graced with a cross. The cross is actually nothing to do with the 'hill of god' – it is a memorial to Sergeant Harry Laurie of the Killin Scottish Mountain Rescue team, who died in 1987 in a helicopter crash.

The mountain has (is?) also been regularly used for Beltane celebrations, with local people using the summit to get as close to heaven as they could – and you can see why. Climbing Ben Ledi on the 1st May (May Day) and the Summer Solstice (21st June) is still popular locals.
To return to the car park, head over the back of the summit and follow one of the rough paths down to Loch Lubnaig via the atmospheric (and interestingly named) Stank Glen.
Ben Ledi route map
how hard is it to climb Ben Ledi?
Whilst climbing Ben Ledi is not technically hard, it is a sustained climb, and there are a number of false summits – don't climb Ben Ledi expecting a wee trip up Arthur's Seat. You will need hill walking gear and be prepared for the weather to change in a heartbeat – mist, fog and rain can sweep in quickly. If you haven't hill walked before, have a look at my beginners guide to hill walking in Scotland.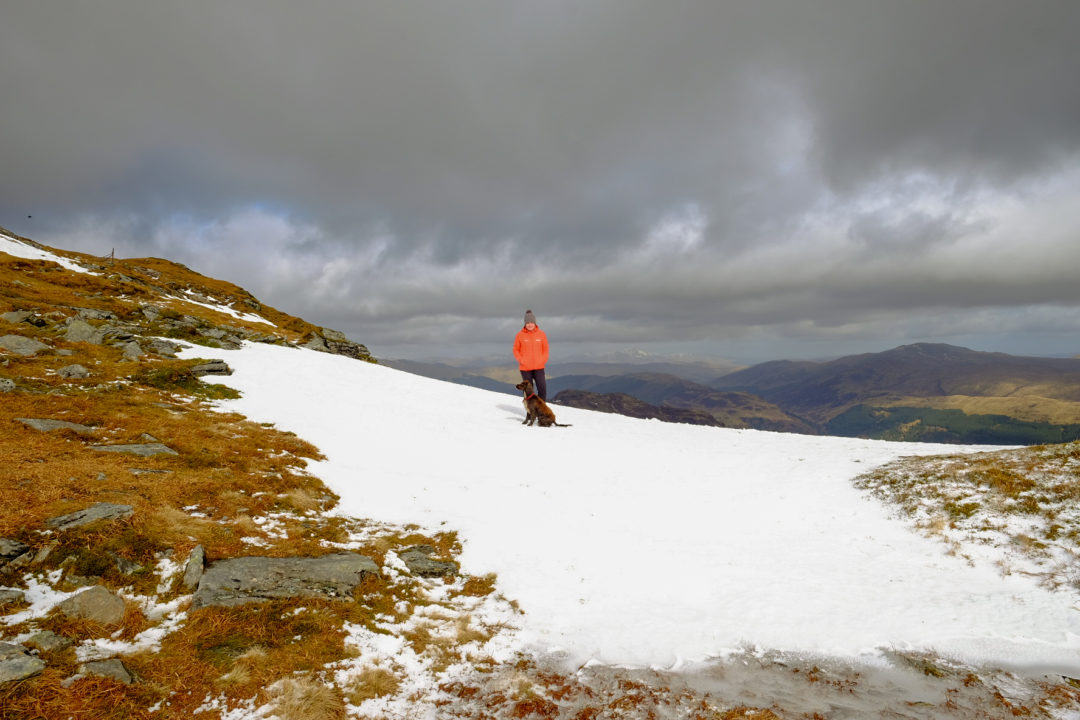 How long does it take to climb Ben Ledi?
The 6.5-mile round trip will take between 4 and 6 hours.
best time to climb Ben Ledi?
Scotland's weather is best in May and September. Don't attempt climbing Ben Ledi in winter unless you are properly prepared. There is no scrambling required but snow and ice will mean you will need crampons and an ice axe.
Ben Ledi Weather
For weather forecasts, I recommend you check out:
how to get to Ben Ledi
Ben Ledi is accessed from the A84 to the north of Callander – leave the town behind following the river and then follow the signs to the Strathyre Forest Cabins. Once you have crossed the river, park in the car park just to the left. I'd suggest getting there early as this is a rather popular hill. If you aren't driving then there is a cycle path from Callander to the start
Love from, Scotland x
More iconic mountains in Scotland to climb
If you don't fancy climbing Ben Ledi, take a shorter walk into The Stank
Explore the Queen Elizabeth Forest Park by the Three Lochs Drive