If you were to ask me which of the Scottish Mountains [otherwise known as The Munros] is my favourite, Meall nan Tarmachan in the Ben Lawers Range in Perthshire is right up there with the best. With gorgeous views across Loch Tay and a one of the best ridges in Scotland, here is how to climb Meall nan Tarmachan.
How to climb Meall Nan Tarmachan
Whilst not as high or distinctive as its massive neighbour Ben Lawers, or as well known as nearby Ben Vorlich, Meall nan Tarmachan [or the Hill of the Ptarmigans] is one of the best Munros for beginners.
Starting at 400m, the climb up is a quick one – there is a well-maintained path and new steps for most of the route, and until you reach the famous 'Tarmachan Ridge', there are no scrambling or difficult sections to tackle to summit this 1043m mountain.
However, for not much effort climbing Meall nan Tarmachan gives extensive views across the extensive Ben Lawers Range, Loch Tay, Highland Perthshire and the distinctive peak of neighbouring (but not quite a Munro) Meall Garbh. However, for those with more time and a head for height, the Tarmachan Ridge is one of the best ridge walks in Scotland.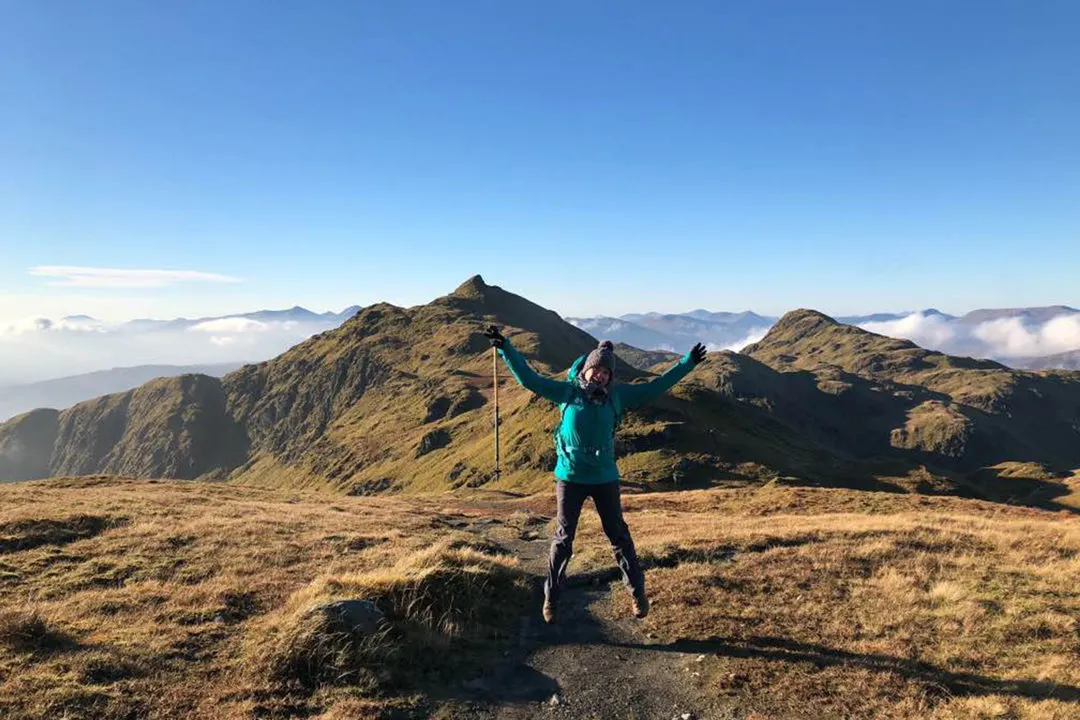 Meall nan Tarmachan Route Maps
You need a Map! – click here to find out about digital map subscription* with Ordnance Survey and always have a map in your pocket.
Best Time To Climb Meall nan Tarmachan?
Scotland's weather is best in May and September. Be prepared for a full day out and for the weather to change, it might be sunny in the Ben Lawers car park at 400m, but the weather can be very different 1000+ metres above sea level.
Before you head out I recommend you check out:
Don't attempt climbing in winter unless you have winter gear.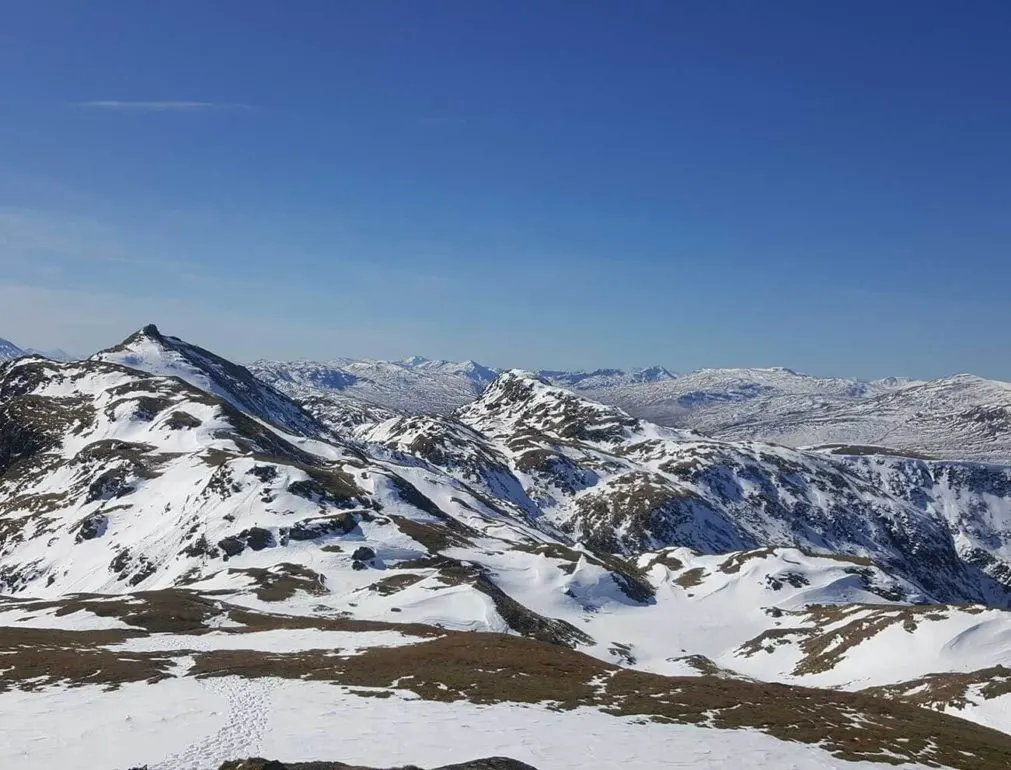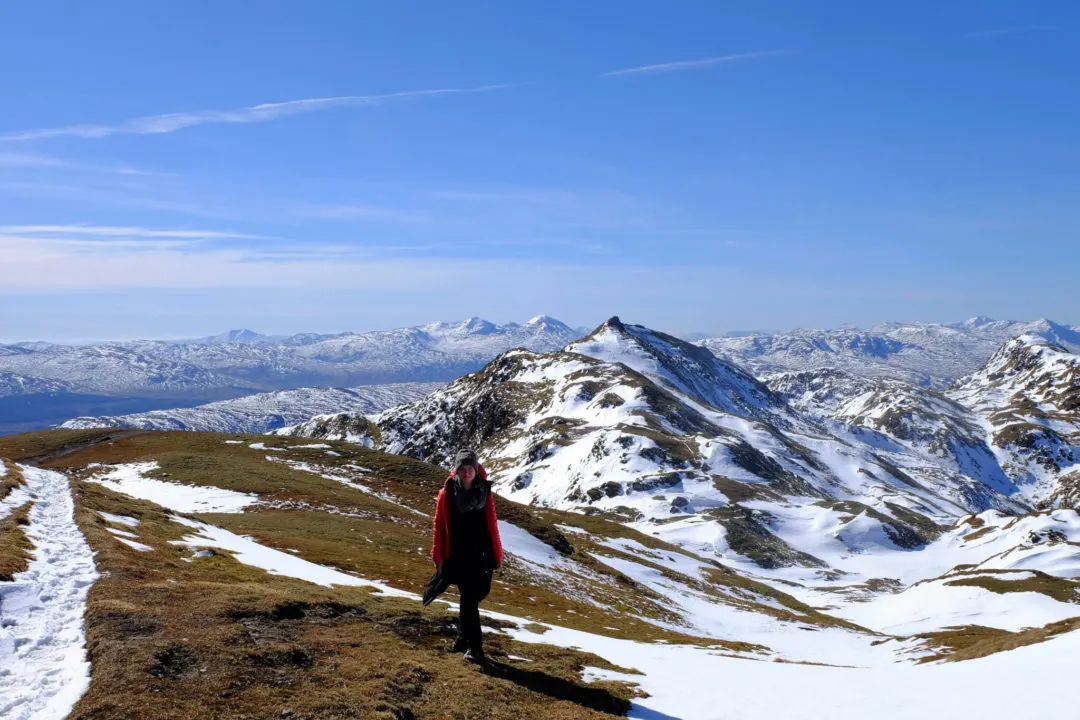 How To Get To Meall Nan Tarmachan
Meall Nan Tarmachan is one of the 7 Munros in the Ben Lawers Range above Loch Tay in Perthshire.
The Ben Lawers Range is around 1.5 hours north of Glasgow and 2 hours from Edinburgh. The closest village is Killen, where there are services, shops and restaurants.
To get here, park in the car park for the Ben Lawer's Nature Reserve (National Trust for Scotland £3 for the day) and take the path to the south of the car park. Do not cross the road, this is the path to Ben Lawers.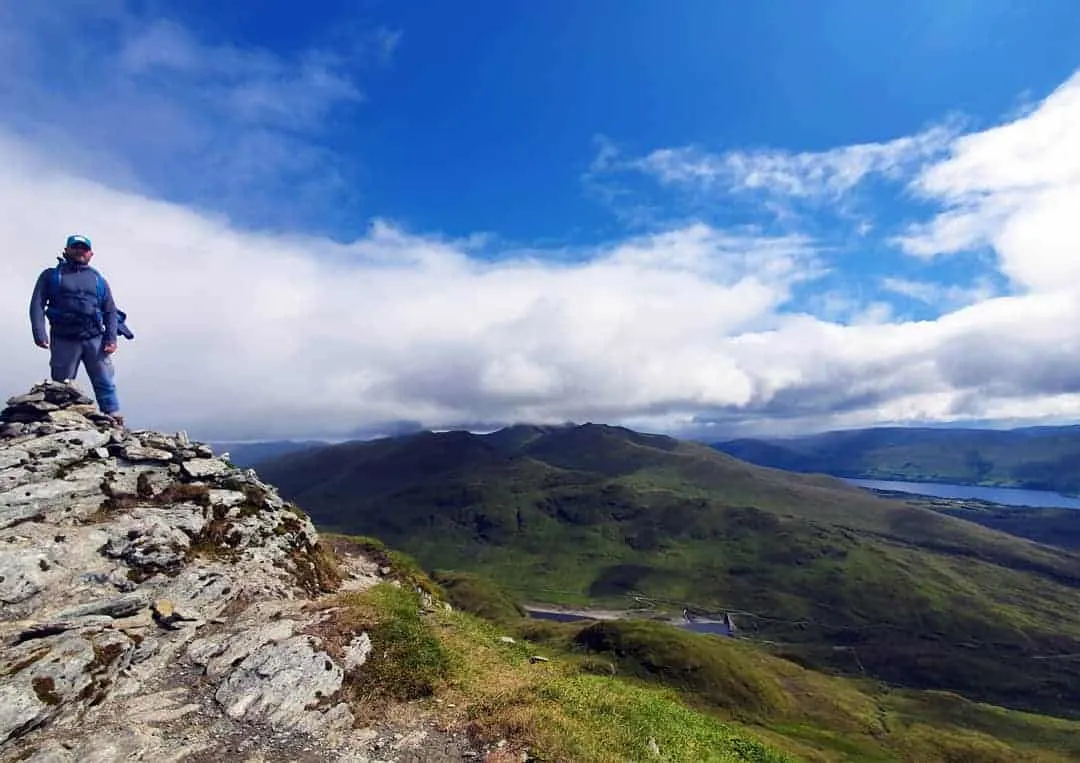 How Hard Is It To Climb Meall nan Tarmachan?
Whilst climbing Meall nan Tarmachan is not technically hard, and a very short climb for a Munro (about 600m) it is steep with two false summits and the return trip up and down the path around 7 miles – so don't climb up expecting a wee trip up Arthur's Seat.
You will need hill walking gear and be prepared for the weather to change in a heartbeat – mist, fog and rain can sweep in quickly.
If you haven't climbed a Munro before, read my beginners guide to hillwalking in Scotland.
How Long Does It Take To Climb Meall nan Tarmachan?
With a reasonable level of fitness, the walk up will take around 2 hours from the car park, although I'd leave around 5 hours for the full walk – you'll need plenty of time on the top for photos – and to work up the courage to tackle the Tarmachan Ridge.
If you do tackle the ridge, aim for a full day's walking – the ridge is utterly spectacular.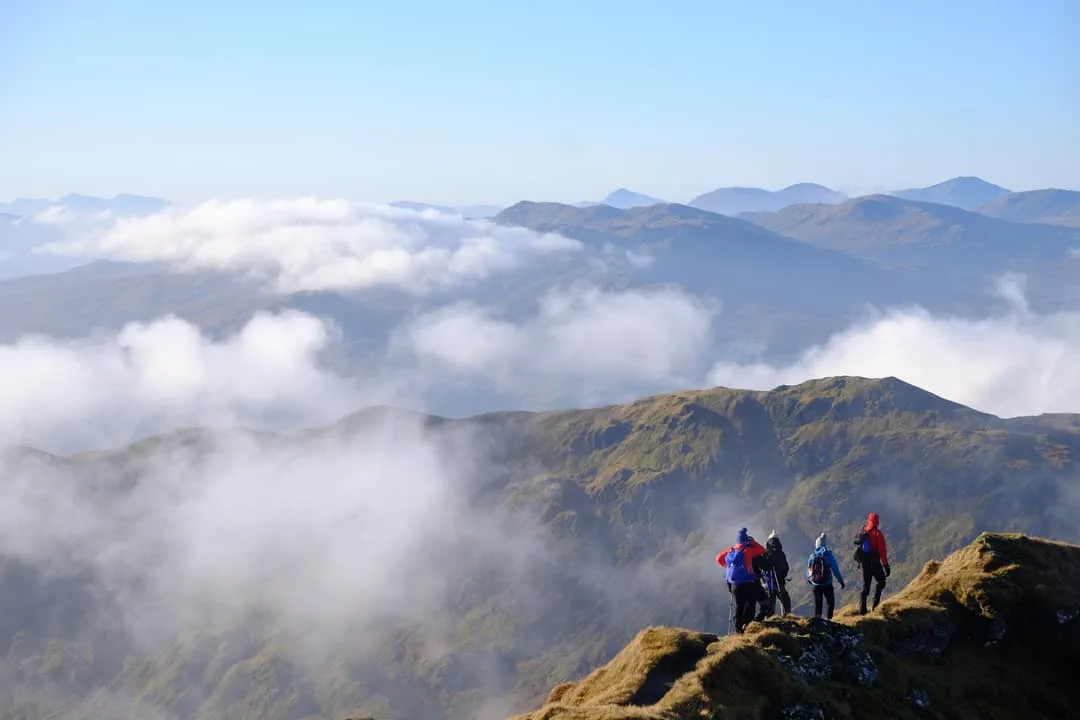 Love, From Scotland x
More iconic mountains in Scotland to climb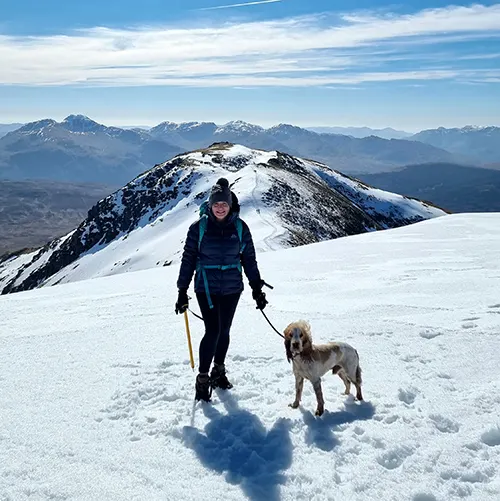 I'm Kate – a travel writer and photographer living in Scotland. Love, From Scotland is the Scotland travel guide that shows you where to stay and how to get outside in Scotland.