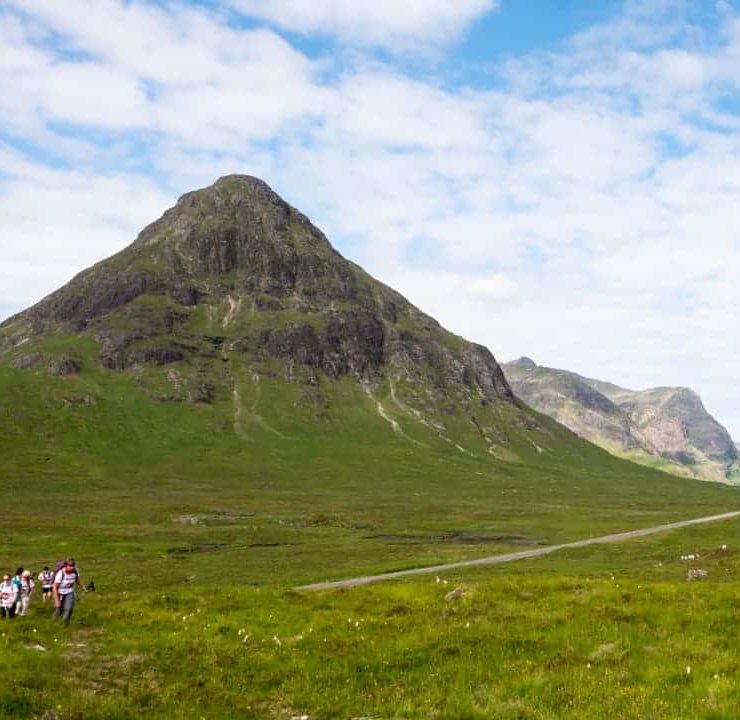 Overtourism in Scotland – here is where to visit in Scotland instead…
From influencers climbing over the fence at Kilt Rock on Skye to people being rescued from their Outlander fantasies in the Devil's Pulpit, sadly there is overtourism in Scotland. It is time to do something about it, so next time you plan a trip, instead of googling the 'top ten things to do in Scotland' – here is where to visit in Scotland instead.
1/ It is time to let Glencoe go…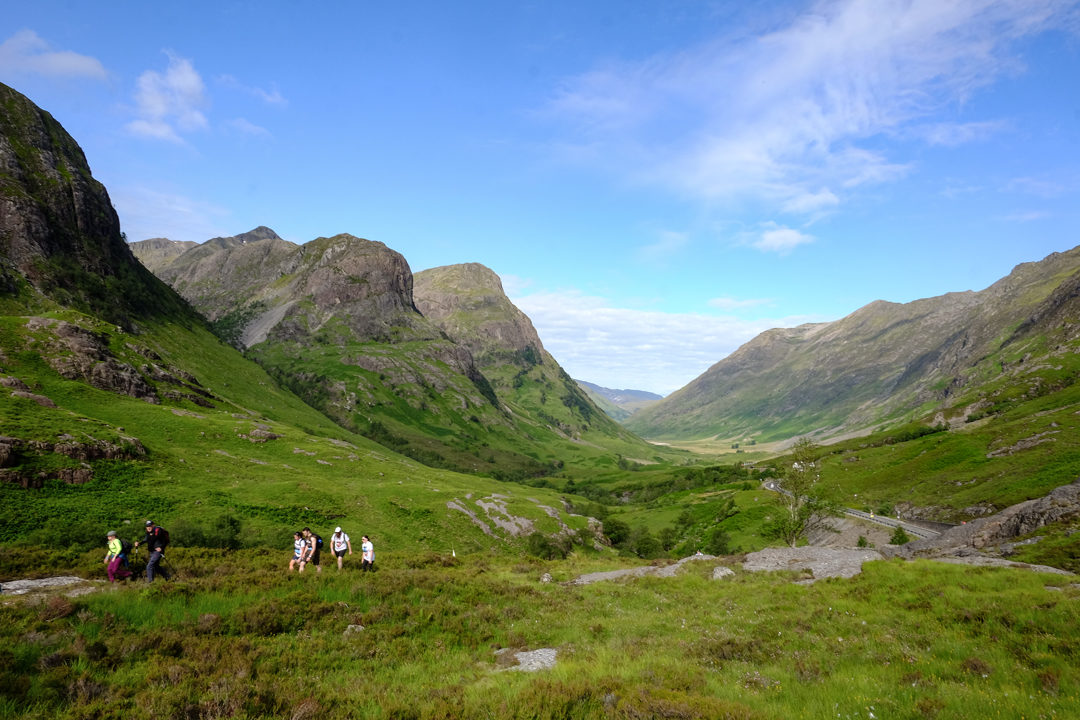 Glen Coe is one of the most beautiful places to visit in Scotland – no debate there. However, Glencoe has become one of the main sites of overtourism in Scotland – a sea of selfie sticks in front of the Three Sisters, dangerous parking for the shot of the wee white hoose, the drone of drones over Rannoch Moor, queues of tripods in front of a puddle beneath Buachaille Etive Mor, and most depressingly, red deer leaving their herds behind for a diet of polos and chocolate biscuits in exchange for selfies. It's all rather depressing. Instead, let me introduce you to my (other) favourite glens in Scotland.
If you have to visit Glencoe – here is my guide to exploring on foot (you'll see a lot more away from the A82!)
Why not visit one of these glens instead?
Glen Strathfarrar and Glen Affric – Hidden in the wilds beyond Beauly is Glen Strathfarrar, a spectacular 14-mile glen, with a tumbling river, remnants of the Caledonian Scots Pine forest surrounded by towering Munros. Keep an eye out for hundreds of majestic stags on the hillside and eagles soaring overhead. The best bit? Only 25 cars are allowed in a day into Glen Strathfarrar which makes this a wonderfully quiet and traffic-free place to visit. How to visit Glen Strathfarrar and Glen Affric / Stay at: Eagle Brae
Balquhidder Glen – hidden away of the is A84 in Perthshire is Balquidder Glen. Climb up from Balquhidder to Creag an Turic for a simply stunning the view across Loch Voil. This is Clan MacClaren country and Creag an Turic was used as the lookout/rallying point for the clan in the fight against the MacGregors. You can see why from the top! History buffs will love visiting Rob Roy grave in the churchyard at Balquhidder. Stay at Mhor 84 to make the most of the area.
Glen Trool – The Galloway Forest Park was designated a dark sky park in 2009, the UK's first. Walk around Loch Trool in Dumfries and Galloway and up to Bruce's Stone, a memorial commemorating Robert the Bruce's first victory in 1307 over an English army. From Bruce's Stone, you can climb The Merrick, the highest hill in southern Scotland. Book into Balloch O'Dee to explore the area.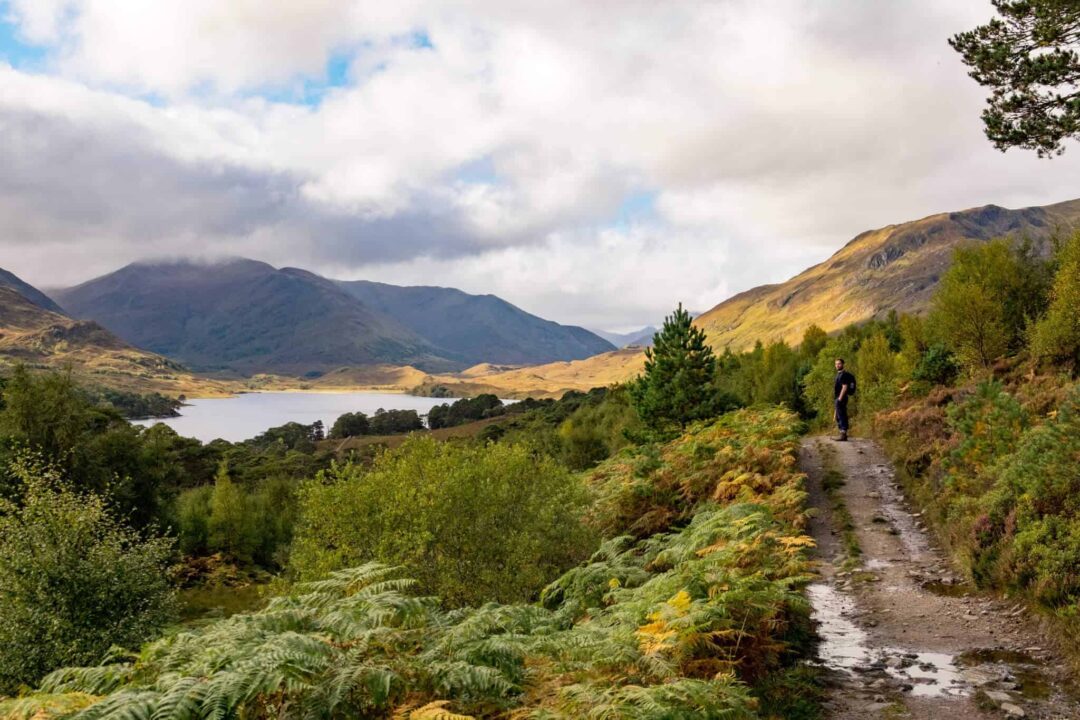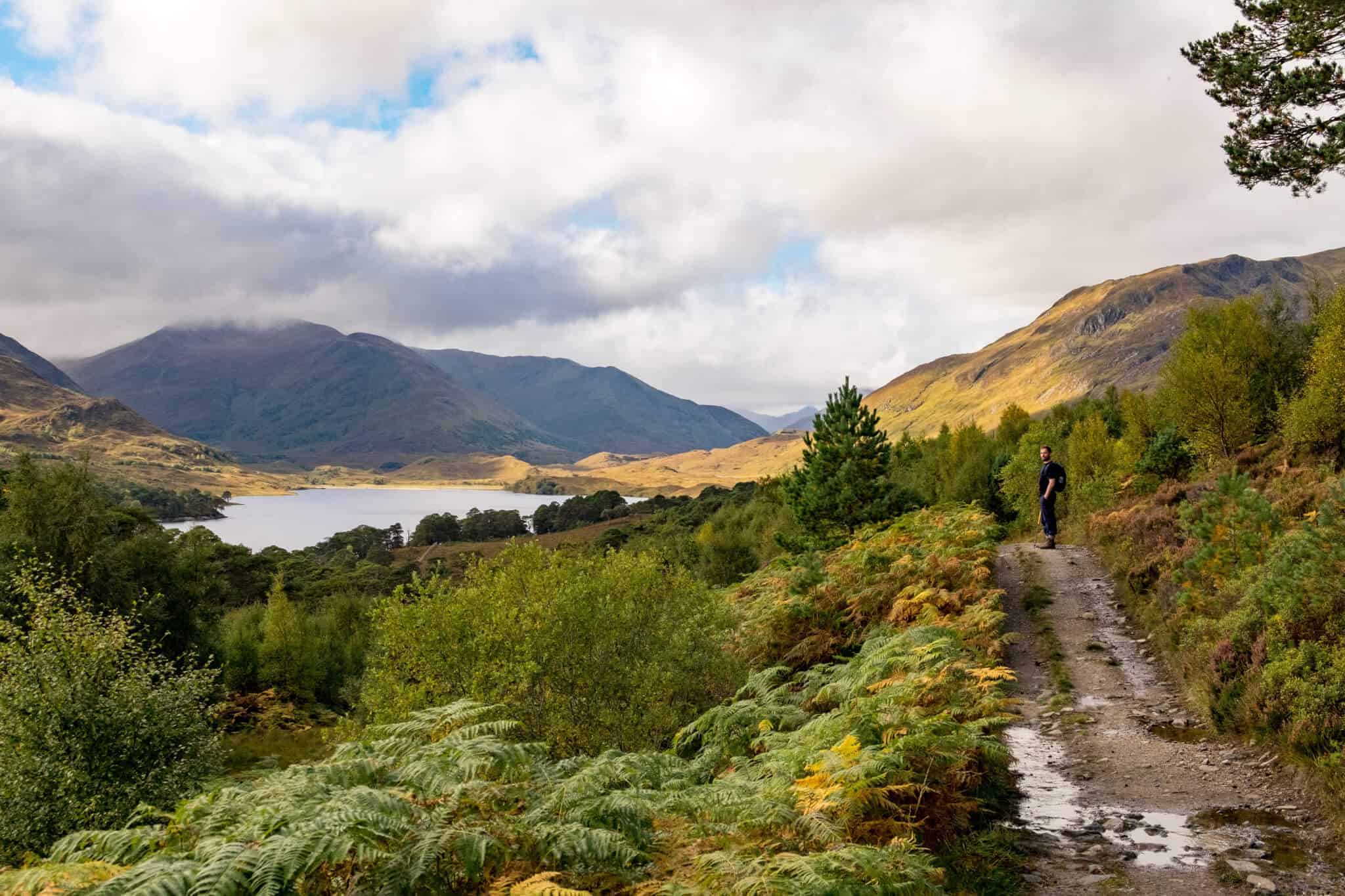 2/ Turn off the North Coast 500
There's a growing furore around the popularity of the North Coast 500, the road trip driving route which has successfully brought tourists to some of the remotest parts of Scotland, but without the infrastructure to deal with them.
With frustrations including, but not limited to, campervans clogging up single track roads, frustrated locals stuck behind queues of traffic going 20mph, horrendous displays of reversing (seriously, you don't wildly swing your wheel around driving normally do you?) and waste dumped at the side of the road, or in the rivers… the NC500 is contributing to overtourism in Scotland. Here's my favourite road trips to do instead.
If you have to drive the NC500 – here is my guide to the North Coast 500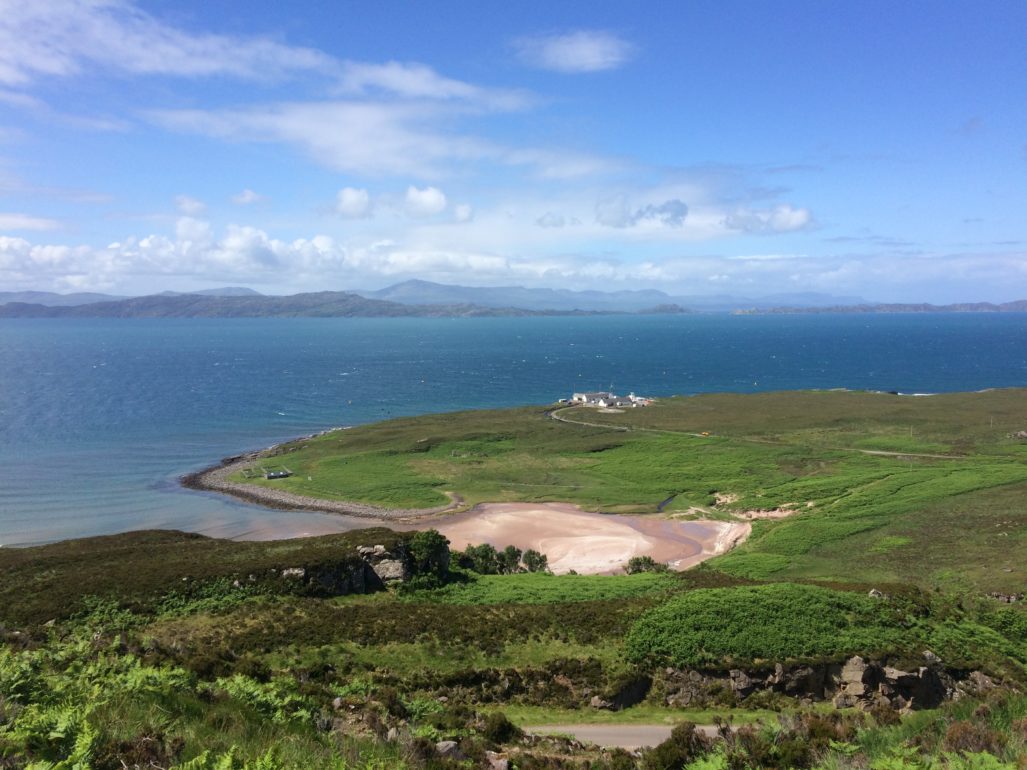 Why not drive one of these road trips instead?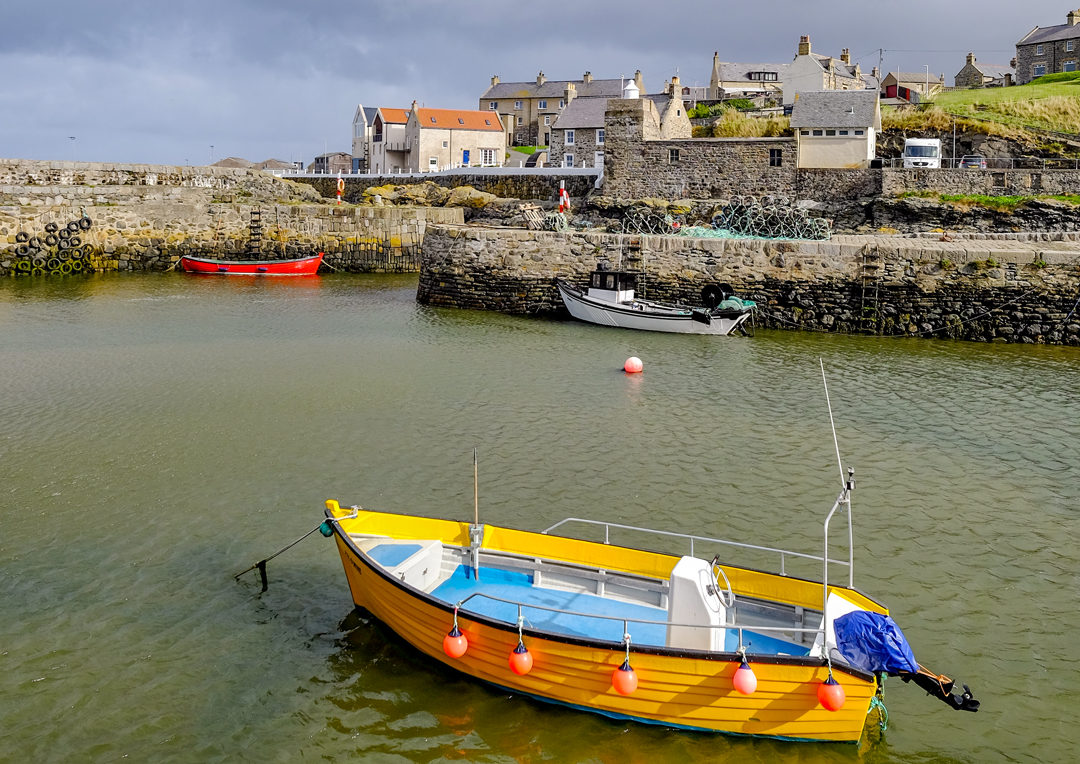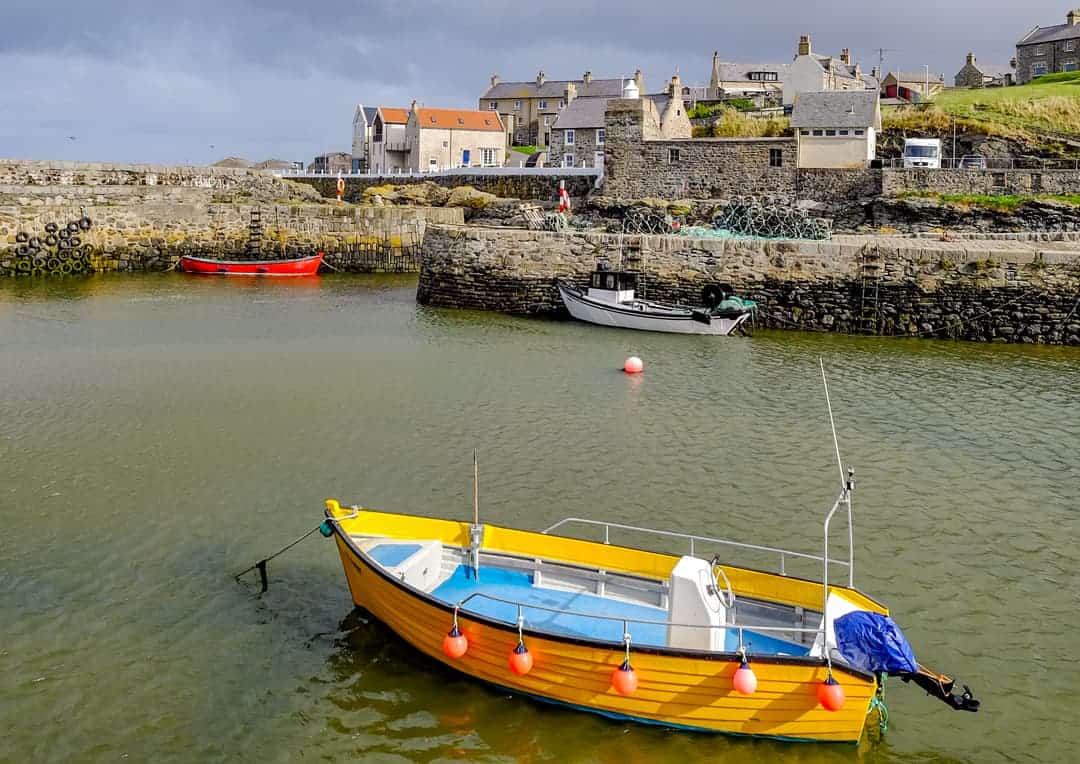 3/ Say goodbye to Jamie & Claire
There is no debating that Outlander has become a cultural phenomenon, leaving Braveheart and the Outlaw King in the dust. However, Outlander overtourism in Scotland has lead to flowers being left for a fictional Fraser at Culloden (not to mention the war grave selfies) parking problems at the Devil's Pulpit, overwhelmed residents of little Culross and Falkland, and trampled ground around the Callanish Stones on Lewis – just in case you get transported back to 1743 – it could be said that our obsession with Outlander has got a little out of control.
As an Outlander fan, I understand the desire to visit the main Outlander filming locations, but here are 3 of the lesser-known filming places to visit in Scotland you could visit instead.
Little known Outlander spots
Preston Mill, East Lothian – Jamie's home Lallybroch (Midhope Castle on the Hopetoun Estate) is one of the most popular Outlander stops – but being part of a working estate, access to this ruined tower house is limited. Instead, buy a National Trust for Scotland pass and help save Preston Mill & Phantassie Doocot near East Linton from dereliction. You might recognise Preston Mill from season 1, where Jamie goes for a swim, Mr Darcy style.
Dysart, Fife – whilst Culross (the village of Cranesmuir) and Falkland (Inverness) both welcome tourists to explore their pretty streets, there are other Outlander filming locations in Fife. My favourite is the village of Dysart, which stands in for Le Harve in the 1740s – where Claire and Jamie arrive in France and home to Jamie's and his uncles' wine business. The hidden harbour at Dysart is lovely – and you have to walk through a cliff to get to it!
The Highland Folk Museum – if you really want to get a taste of life in the 1740s in Scotland then head to the Highland Folk Museum in Newtonmore – the blackhouse village period scenes throughout Outlander where filmed here in the museum's replica township.
Outlander Fan? Take a look at Visit Scotland's Outlander Map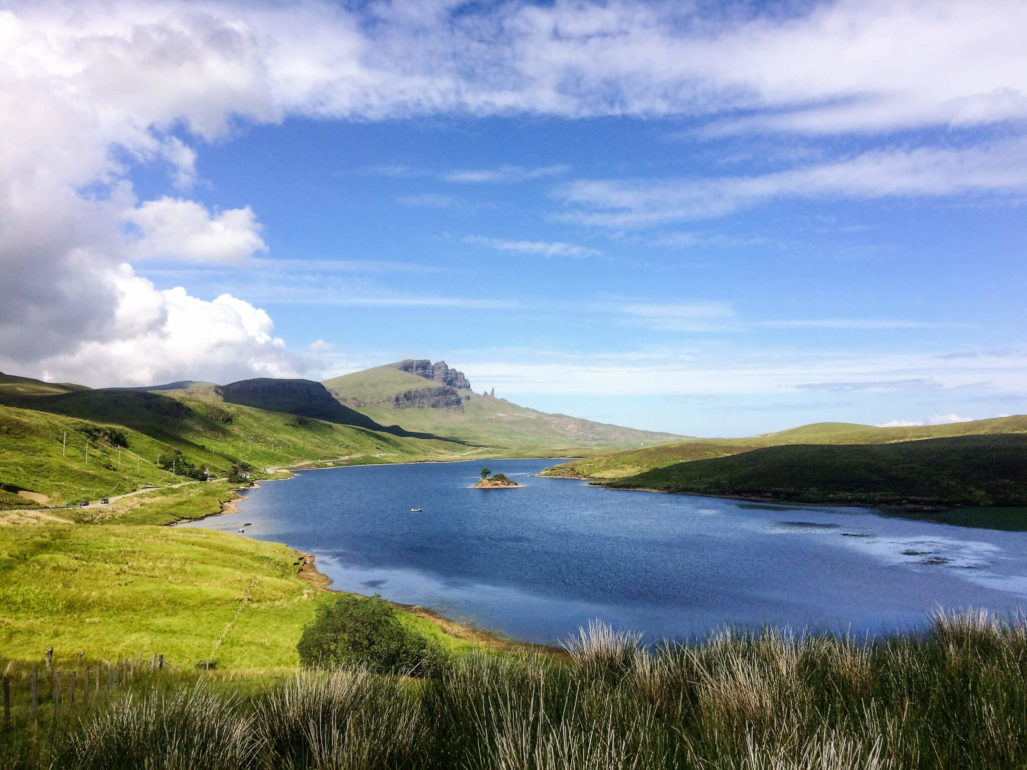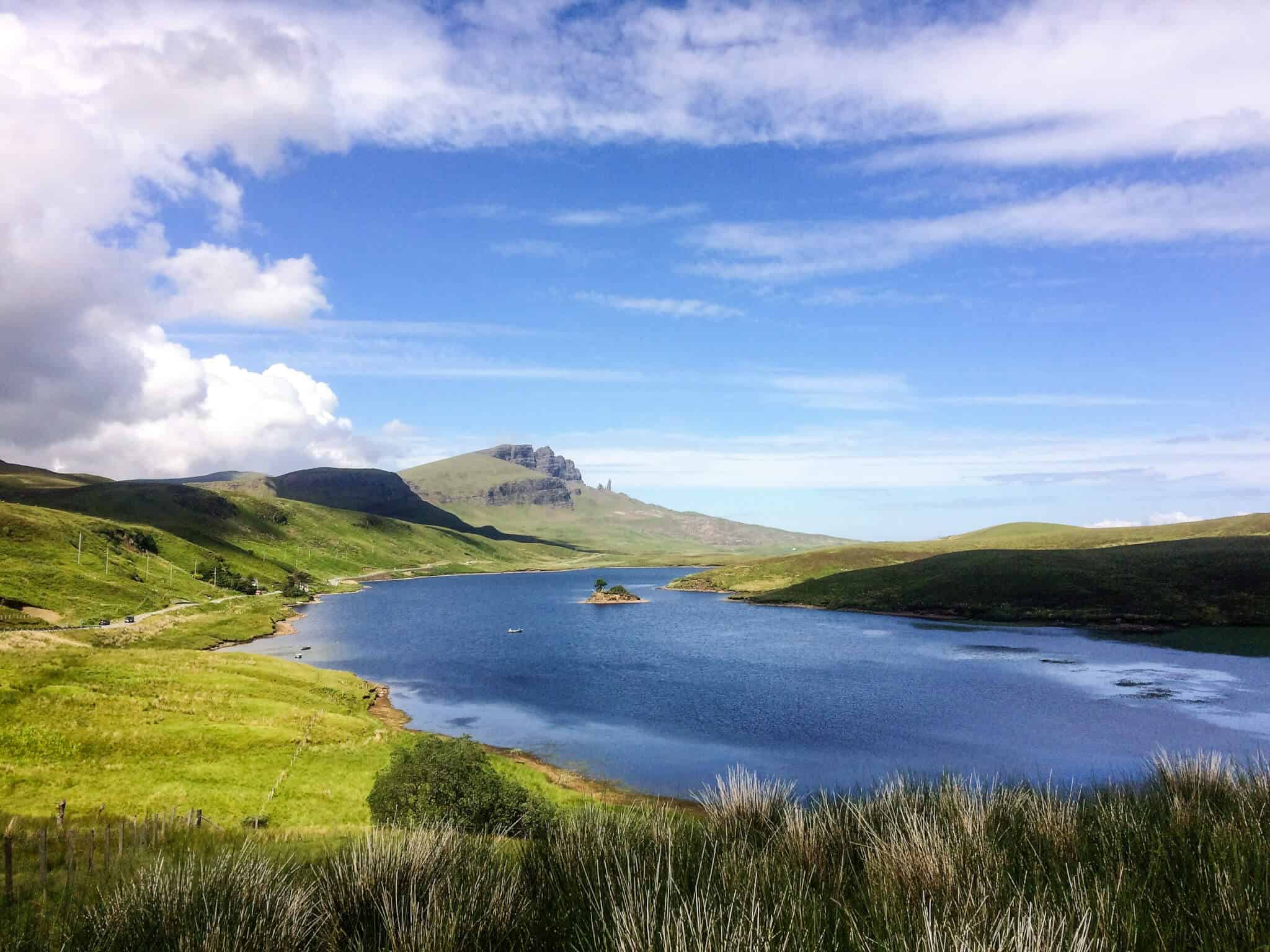 4/ Don't go to the Isle of Skye
The Isle of Skye is on most people's lists of Scottish islands to visit – and it is no wonder. With the Fairy Pools, the Quiraing and Old Man of Storr, Neist Point Lighthouse, and Kilt Rock, the Isle of Skye's outdoor attractions are legendary. However, they are also overrun! From traffic jams in the Fairy Glen to campervans literally driving off the roads to queues of people waiting to take the same selfie, it could be said in summer Skye adds the most to overtourism in Scotland.
If you have to visit the Isle of Skye do it out of season – hike out to the Elgol Peninsula to get away from the crowds.
Why not visit one of these spectacular islands instead?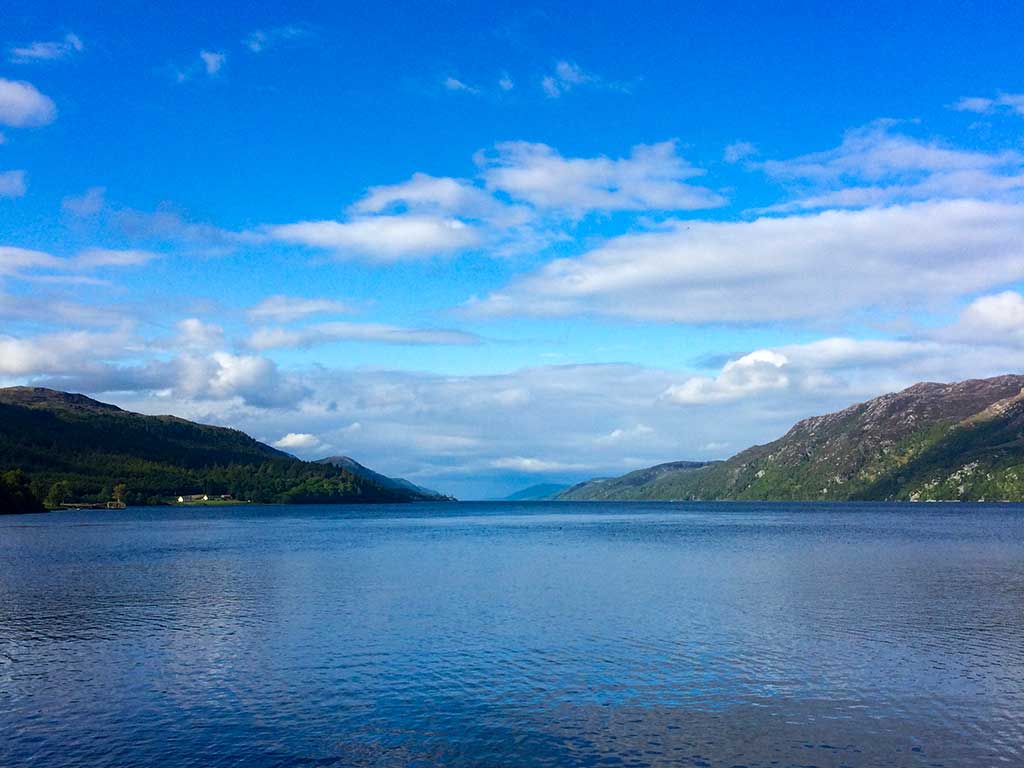 5/ Avoid Loch Ness
Ahhh Nessie, one of Scotland's best-known myths (we also have the Haggis, the Selkie, the Kelpie, the Waterhorse, and the sober Glaswegian) and constant overtourism in Scotland attraction – drawing huge numbers of coach visitors to the boat trips out on Loch Ness. The problem is that Loch Ness isn't actually Scotland's most beautiful loch – there isn't much to see in its 25 miles. Here are my favourite lochs to visit instead.
Lochs to visit in Scotland (instead of Loch Ness)
Loch Shiel – Harry Potter fans might usually visit Loch Shiel to fulfil their fantasies of travelling to Hogwarts on the Jacobite Steam Train and crossing the Black Lake, but in my opinion, the loch itself is better than the Viaduct. Instead of waiting for the train with everyone else, climb up the Glenfinnan Viaduct Trail for great views of the loch. Note – the viaduct is starting to suffer from its own form of over-tourism, so arrive early for the train and park sensibly.
Loch Awe, Argyll – Famous for one of Scotland's most photographed castles, Kilchurn, Loch Awe certainly lives up to its name; it is the longest of the lochs in Scotland, Loch Awe stretches for 41km, across the length of Argyll and Bute. Did you know Kilchurn isn't the only castle on the loch? Loch Awe actually has four castles. Kilchurn Castle is now managed by Historic Scotland and is free to visit.
Loch Harport, Isle Of Skye – You might think it strange that a small, unassuming sea loch on the west coast of Skye would make it onto the list of lochs to visit in Scotland… however, Loch Harport is home to the both the Talisker Distillery and The Oyster Shed – two of my favourite things. Climb up the hill behind Carbost to find a tiny seafood shack with great views over the loch and across to the Cullins before heading to the distillery for a few drams.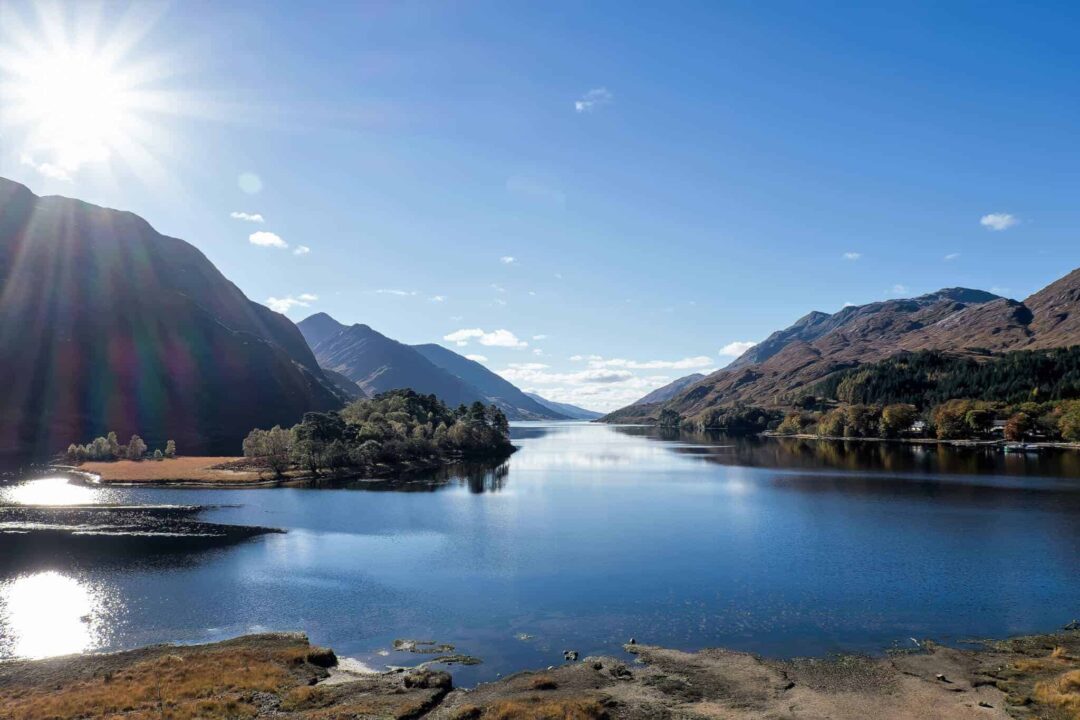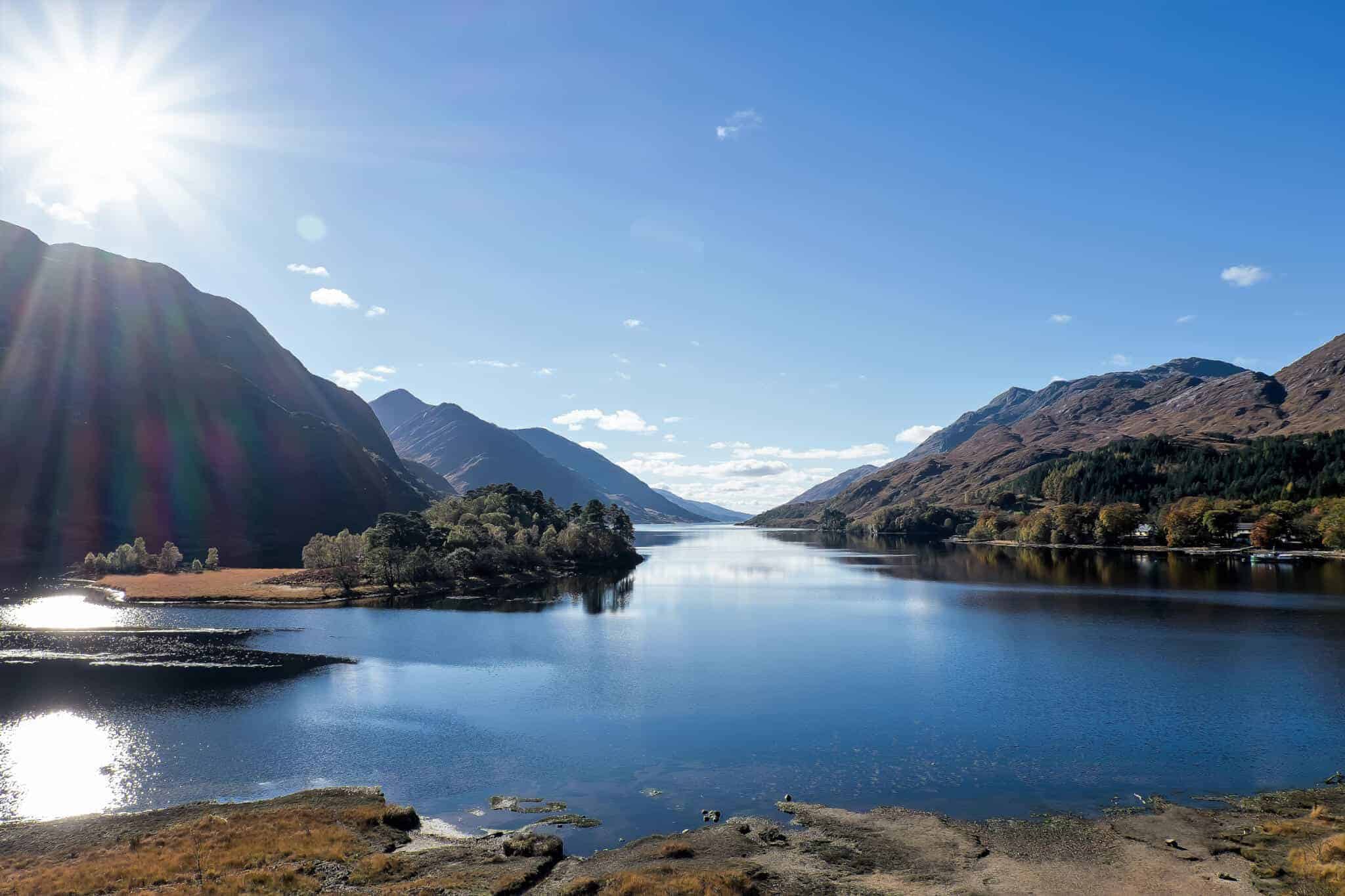 6/ Don't climb Ben Nevis
The UK's biggest hill is actually one of the most popular tourist attractions in Scotland with 150,000 people attempting to climb to the summit each year – mountain overtourism in Scotland! The main route up Ben Nevis is the 'Mountain Path' – also known as the 'the Ben Nevis tourist slog' – which makes it sound easy – it is not. Don't expect to get a view from Scotland's highest mountain, the top of Ben Nevis is clear on average just 14 days a year! Unless you really want to climb Ben Nevis…
Here are a few much better hills to climb instead…
Buachaille Etive Beag – The Litte(R) Herdsmen – Driving through Glencoe the mountains will call your name. However, don't ever underestimate the mountains of Glencoe – they are not for the faint of heart. After a very steep ascent, you will be bagging two Munros – Stob Coire Raneach and Stob Dubh – giving you a whole different perspective on Glencoe.
The Cobbler, Arrochar – one of the best known Scotland mountains, famous for its distinctive shape and rocky crags – and the challenge of 'threading the needle'. It looks hard – but you really just need a good head for heights – and an Instagram account to show off that you've done it. How to climb the Cobbler.
Suliven, Assynt – At just 731m Suilven (pronounced Sool-ven) might be considered a wee mountain in Scotland (Ben Nevis is nearly twice its height) but once seen Suilven's 2km long rocky ridge is never to be forgotten. Getting to (and back from) Suilven is a challenge – the walk to Suilven will take you most of a day – but as you finally reach the bealach and unsteadily get to your feet the view opens up all around you – it is not hyperbole to say it is simply awe-inspiring. How to climb Suilven.
If you have to climb Ben Nevis – here is my guide to bagging the Big Ben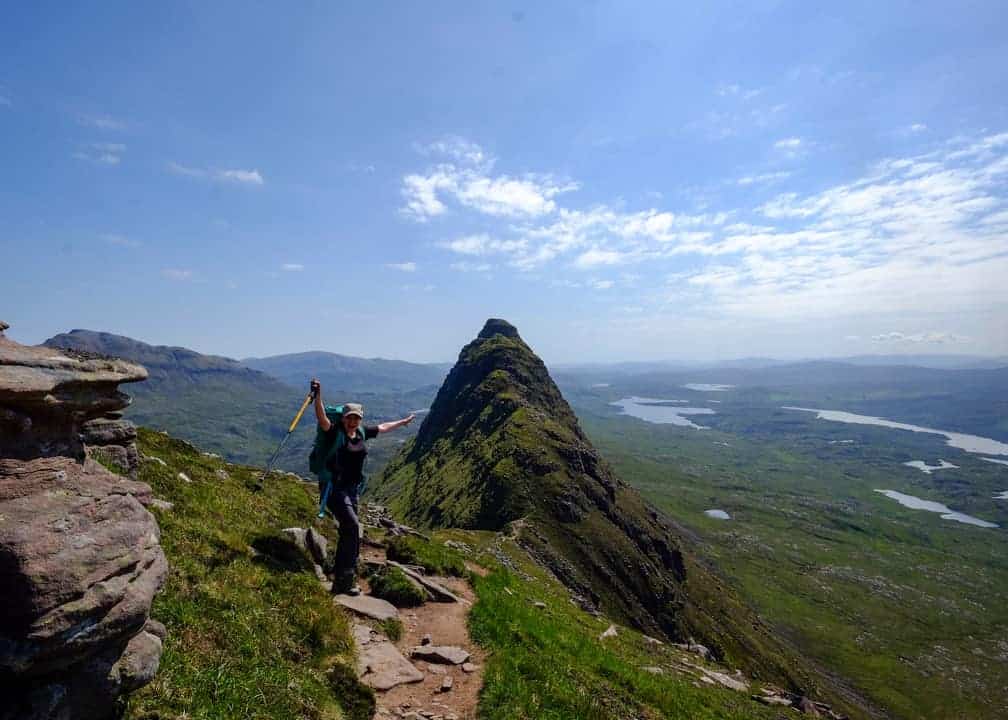 Want more off the beaten track places to visit in Scotland?
Love, from Scotland x