Mhor 84 motel is located on the edge of Loch Lomond and the Trossachs National Park and owned by the same people as the famous Monachyle Mhor just up the road, and it is just as stylish but in a more vintage chic kind of way. Being located only 1.5 hours north it is also an easy drive from both Edinburgh and Glasgow.
Now Mhor 84* is a refurbished 'roadside inn' so don't expect total luxury; the rooms are simple but very prettily done with a fabulously comfy bed, and the bathrooms, well they are functional! Being located on the A84 the cafe/restaurant is very popular with walkers and travellers – this is a dog and boots kind of place.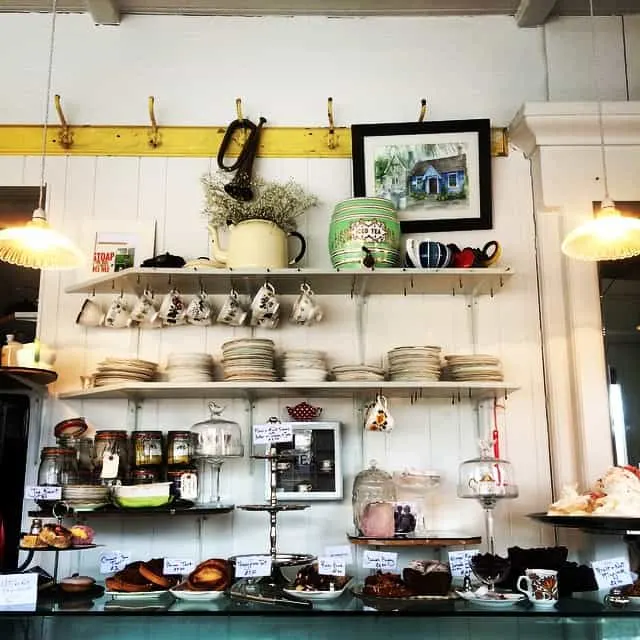 Mhor 84 Food
Mhor 84 are famous for their cakes, so much they are even named checked in the Michelin Guide; just check out those meringues to the right. This photo was taken in the morning at breakfast, so most of the cakes weren't even out yet!
Really it was all about dinner. The dining room is gorgeous and romantically lit with candles and, the food, in one word? Amazing. Pork belly, dirty mac (deep fried mac & cheese) with chipotle ketchup for B, and for me, crab salad with lobster and seafood bisque.
Both dishes were heaven and this was also just the starters! B also had a burger and I beef, which whilst both were excellent didn't quite match up to this heavenly opener.
After such a big meal and drinks in the lovely bar and the start of the superbowl in our cute and quirky room (our wedding anniversary will always be superbowl Sunday) I have no idea how we managed breakfast, but we did.
I went for the wee veggie – poached egg, mushroom, spinach, veggie haggis, beans and tattie scone. This properly set me up / replaced all the calories of the walking we also did this weekend. We deserved it, that's what I am trying to say, anyway!
Trossachs walks near Balquidder
Every time we head north we search out somewhere picturesque to stomp around; boots on, hat on, off we go. I have a little book called Loch Lomond and the Trossachs: 40 favourite walks which we have made a pact to complete. Over the weekend we did two walks: Balquidder and Kirkton Glen (9km or 5 miles) and our favourite along the banks of Loch Venacher (7km or 4.6 miles).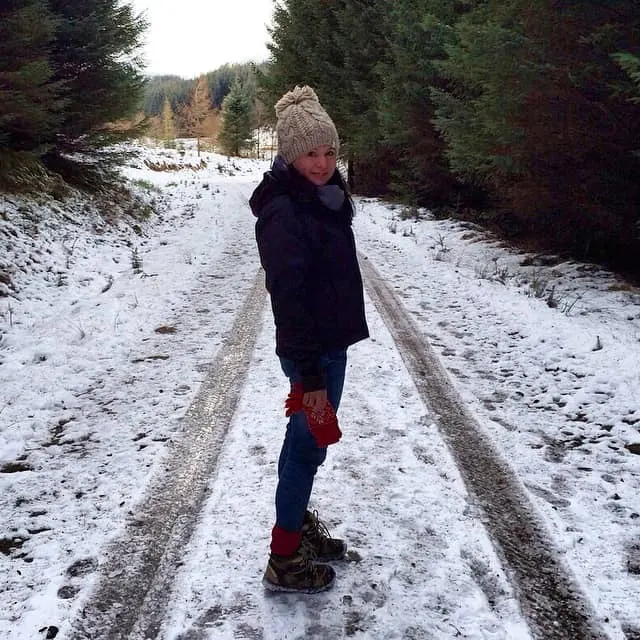 Loch Venacher was particularly snowy!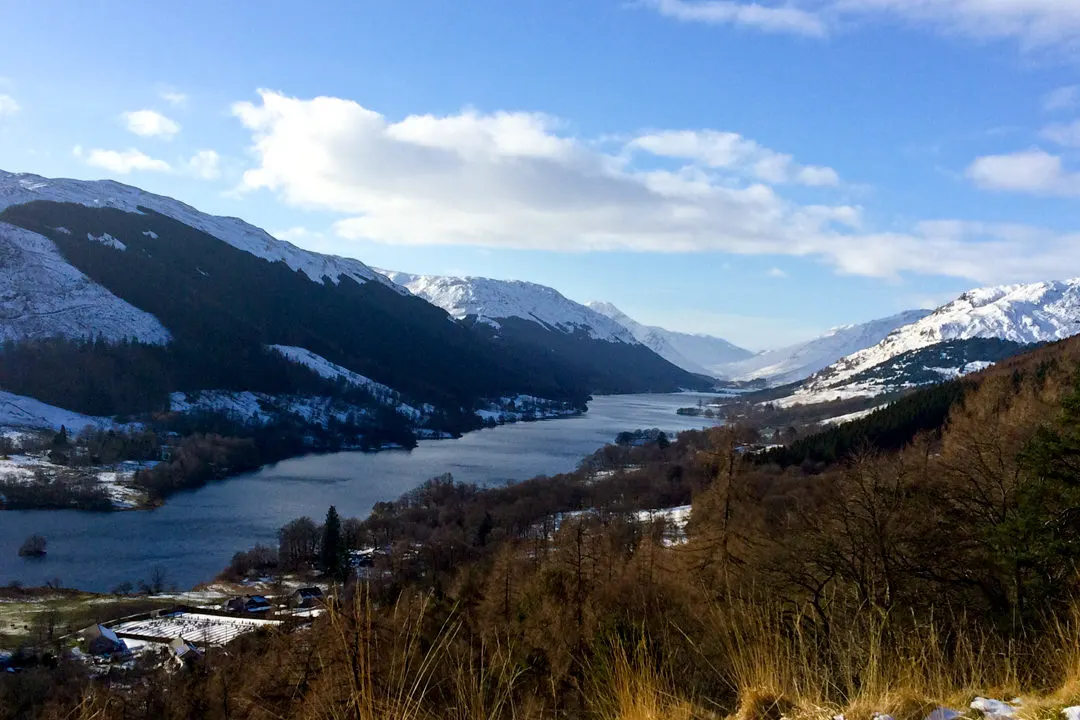 Our favourite part of both walks was climbing up from Balquidder to Creag an Turic. This is Clan MacClaren country (Rob Roy is buried in the graveyard at Balquidder) and Creag an Turic was used as the look out/rallying point for the clan in the fight against the MacGregors. You can see why from the top! The view across Loch Voil is simply stunning.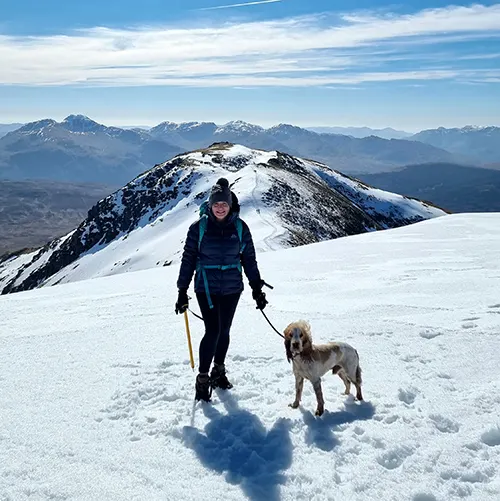 I'm Kate – a travel writer and photographer living in Scotland. Love, From Scotland is the Scotland travel guide that shows you where to stay and how to get outside in Scotland.