With rugged highland mountains, windswept beaches and ruined castles, and, of course, its own whisky, the Isle of Arran truly is 'Scotland in Miniature'. Despite the whole island being only 55 miles around, there is a lot to fit in! Here is my guide to the Isle of Arran.
Things to do on the Isle of Arran
With highlands and lowlands, two castles, a distillery, brewery and epic mountains to climb Arran truly is Scotland in miniature – here is what to do on Arran.
Visit Brodick Castle & Gardens
A quintessential Victorian 'Highland' estate and Scotland's only Country Park on an island! Brodick Castle is 800 years old and the grounds have waterfalls, bathing pools and red squirrels along with a children's "Isle Be Wild" play area! Managed by the National Trust for Scotland, the grounds are open all year round. Brodick Castle itself has been closed for the last two years and is reopening this year (2019) after extensive refurbishment.
Entry to the Castle is £12.50 for adults.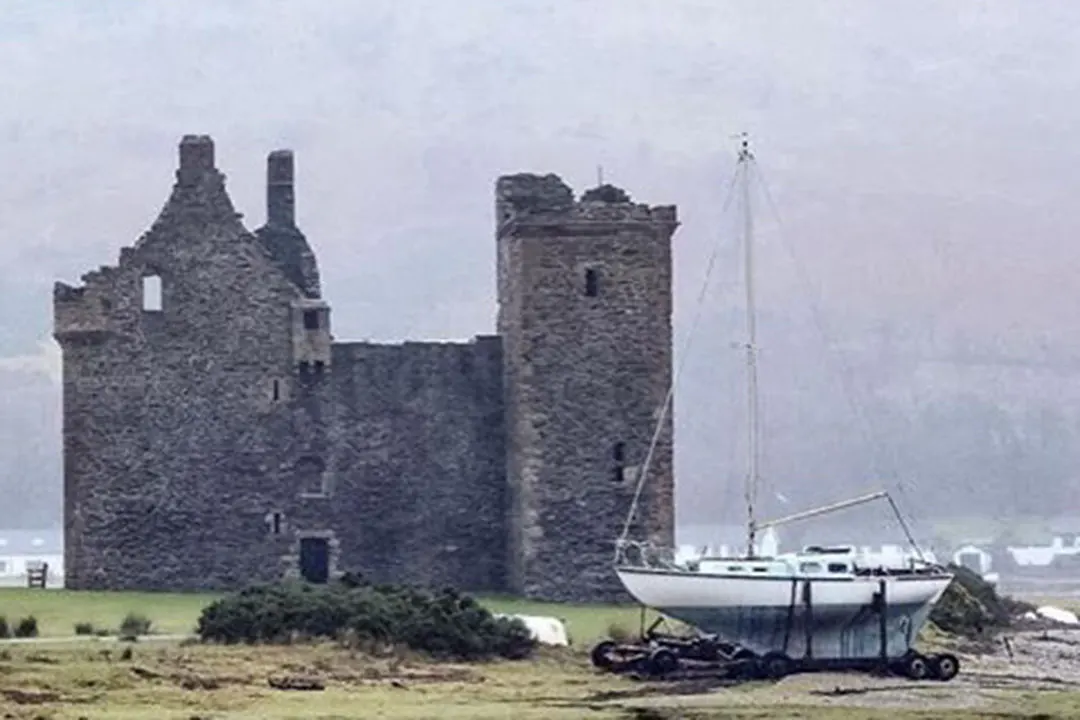 Head north to Lochranza Castle
At the northern tip of the Island is Loch Ranza, on which sits the mysterious Lochranza Castle. Was it built by Dougall MacSween owner of Scotland's oldest standing castle – Castle Sween? Why did he convert an older Hall House to this impressive tower? Why did he need a castle on Arran?
Lochranza Castle is open 1 Apr to 30 Sept: Daily, 9.30am to 5.30pm
Closed 1 Oct to 31 March.
Free to visit
Sail across to the Holy Isle, Arran
Located in Lamlash Bay is Holy Isle, once the home of a 6th-century monk called St Molaise and now owned by the Samyé Ling Buddhist Community who run a centre for world peace and health on the island.
Day visitors are welcome to visit the island between April and October.
A small ferry runs from Lamlash 3 times a day.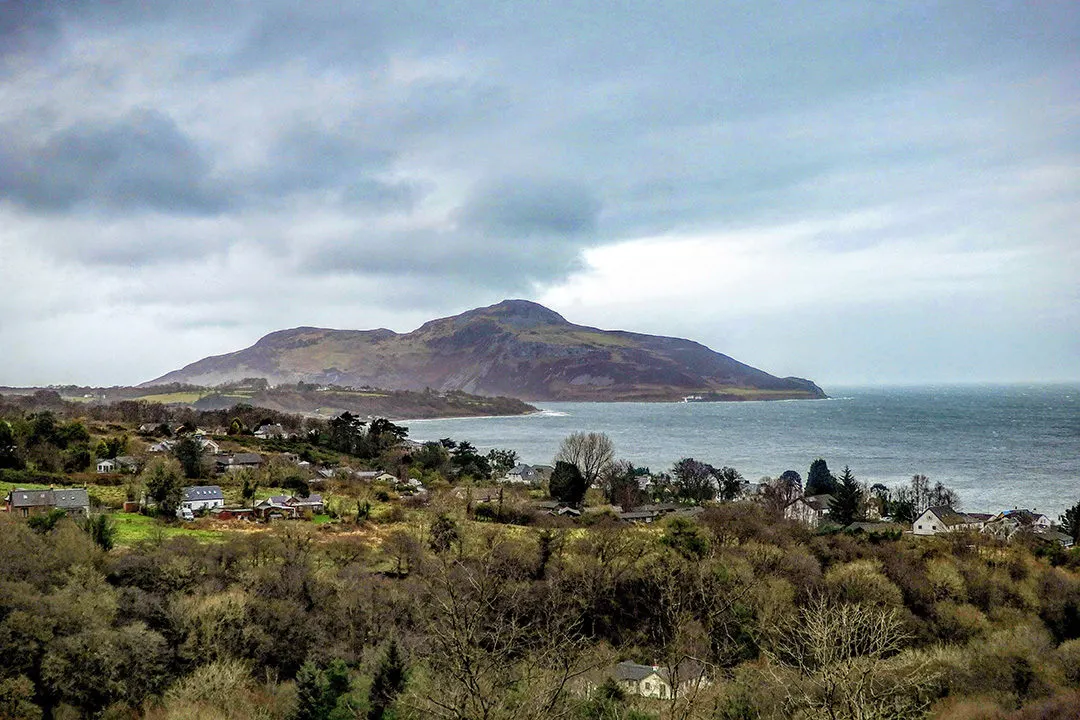 Visit the Arran Distillery
Did you know the first bottling of the Arran 10-year old is responsible for my decade-long love of uisge beatha? Founded in 1995, Arran Whisky now produce 12, 14, 18 and 21 year old whiskies, as well as regular specials including a whisky in honour of Robert Burns, Scotland's national poet and a peated malt called Machrie Moor.
Tours every day, from £10. The £15 tour gives you two drams of whisky.
Buy some beers from the Arran Brewery
Take a walk through the Arran microbrewery and sample their famous ales. My favourites are the Arran Blonde and hoppy Arran Brewery Dug.
Tours and tastings take place every day at 11am and 2pm and last 45 minutes.
£7 for adults.
Go shopping at Arran Aromatics & Arran Cheese
From soaps to shower gels, Arran Aromatics graces the bathroom of many a posh hotel. At their outlet on Arran you can bring some home for your own home. Next door is the Arran Cheese Shop – the Island Cheese Co – my favourite is the Arran Mustard.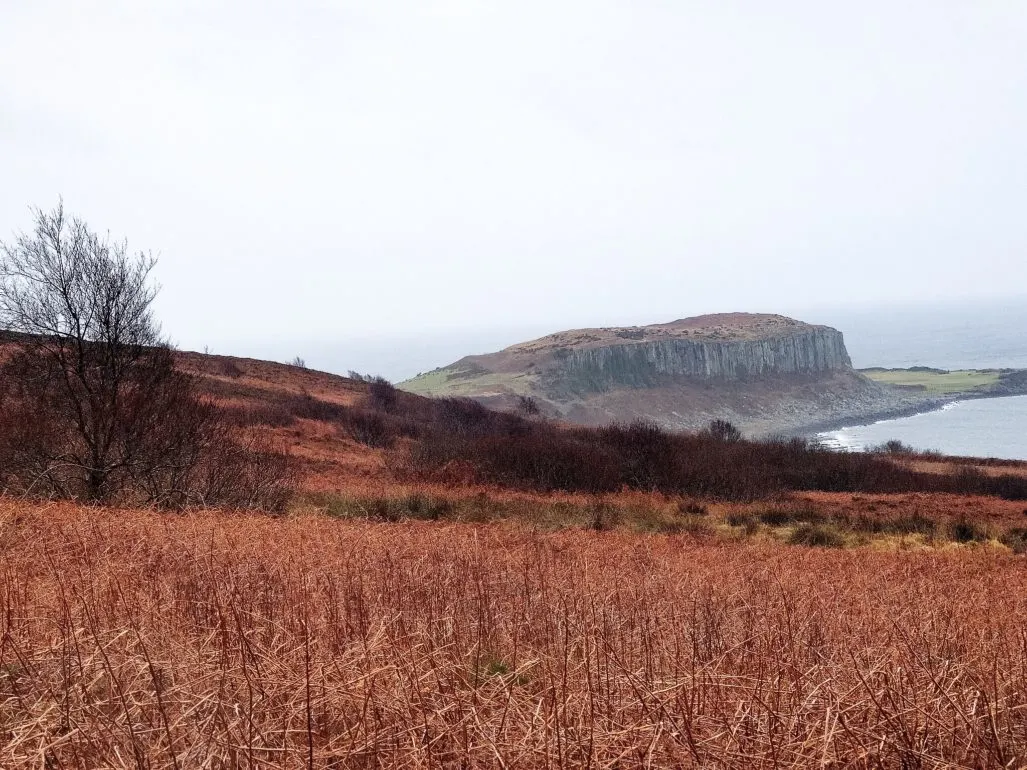 My favourite walks on the Isle of Arran
Hike to Machrie Moor Standing Stones – With six stone circles, Machrie Moor is the place to go on Arran if you wish to indulge in a little Outlander obsession! The stone circles date from around 2000 BC and can be reached on foot in an about an hour. Visit Machrie Moor
Climb up to the Giant's Graves – Above Whiting Bay lie the remains of two Neolithic tombs oddly called the Giant's graves.Climb the steep winding path for fantastic views of Arran and the Holy Isle and then descend via the forest to see the spectacular Glenashdale Falls. Please resist doing an 'Outlander' here, you need to visit the Machrie Moor stone circles for that! Visit the Giants Graves
Explore the King's Caves – Whether or not they once sheltered Robert the Bruce, the King's Cave on Arran's west coast still make for an impressive sight There are impressive views of the Kintyre Peninsula and Drumadoon Point. The walk to the King's Caves takes between 1-2 hours and starts at a signposted car park near Machrie. Visit the King's Cave
Climb Goatfell – Arran's highest mountain and a famed corbett rises up over Brodick rather like a volcano. The walk up the mountain will take you around 5 hours and is a 6.5 mile walk from the town. There is a good path on the way up and incredible views from the summit. Climb Goat Fell
Things to do on Isle of Arran Map
I've put all my recommended things to do on Arran on the map below with a few other places you might like – if you have any recommendations to add to it, then let me know. If you click on the Map of Arran markers more detail and website links will pop up.
How to get to the Isle of Arran – the Arran Ferry
Arran is located in the Firth of Clyde, just 1 hour from Glasgow and 2 hours from Edinburgh. To get to the Isle of Arran you take the fast 55-minute 'CalMac' ferry from Ardrossan on the mainland to Brodick. If you don't want to take the car, with a train connection from Glasgow, the Isle of Arran is one of Scotland's most accessible islands – which makes it perfect for a weekend away! Book your train tickets with trainline.com*.
Get the ferry to Arran with Calmac.
Tickets for a car and two passengers is around £50
Where to stay on Arran – Arran Hotels

…and finally, what about the Arran weather?
We visited Arran in winter, where the weather can be rather unpredictable – even though the clouds were low and winter was working hard to suck the colour out of Scotland, Arran has a palette all of its own. I loved the red bracken, grey rock & constantly changing blue seas. Arran we will be back!
Love From, Scotland x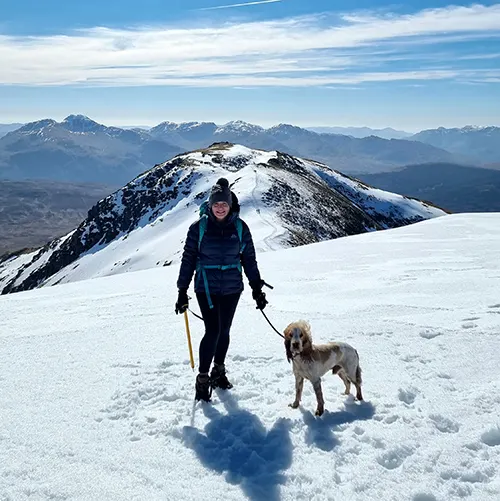 I'm Kate – a travel writer and photographer living in Scotland. Love, From Scotland is the Scotland travel guide that shows you where to stay and how to get outside in Scotland.