In an ancient Caledonian forest, between two of Scotland's most beautiful glens sits Eagle Brae, ten beautiful self-catering cedar log cabins.
For those looking for completely unique accommodation in the Scottish Highland, Eagle Brae offers true luxury – an incredible sense of place in the landscape, wonderful peace and quiet, and genuine warmth in welcome.
Sit on the deck of your cabin, a glass of wine in hand and be surrounded by the business of Highland life; grouse moors, wandering red deer and wheeling birds of prey. Welcome to Eagle Brae.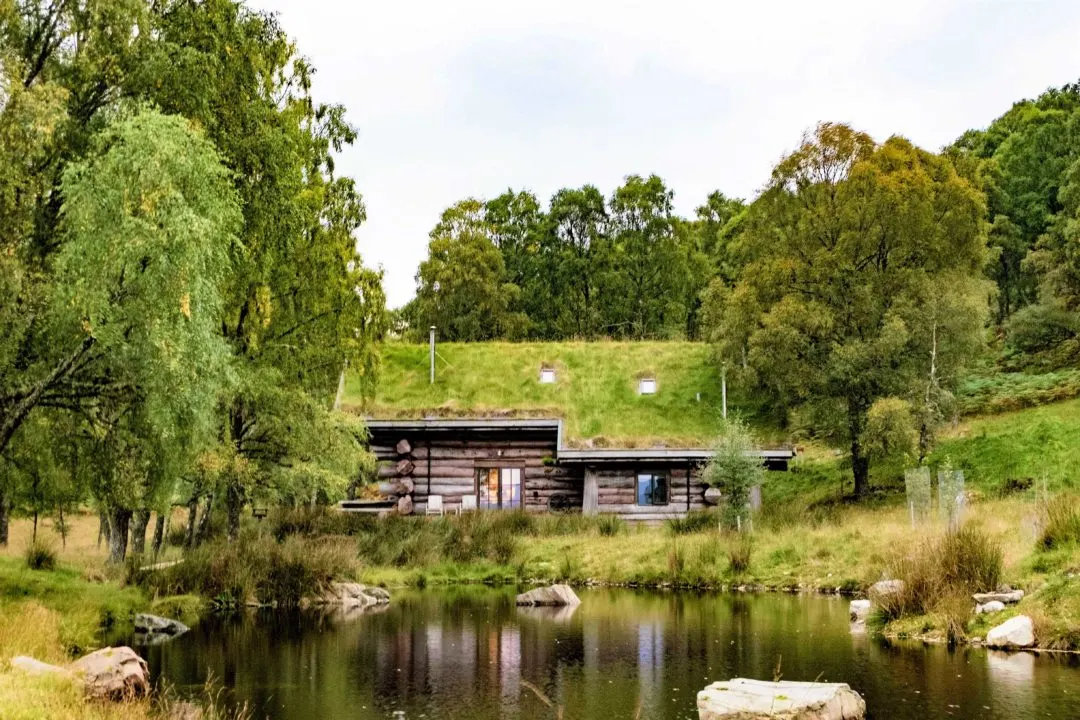 Eagle Brae – Luxury Log Cabins in Scotland
On a steep hillside above the River Glass on the 8000-acre Struy Estate in Inverness-Shire is Eagle Brae, a 'village' of ten log cabins made by Pioneer Log Homes from Canada. From the outside, Eagle Brae's cabins are truly unique – the sheer scale of the cabin just take your breath away. Inside, the smell of cedar hits you on entry – the wonderful warm spicy smell of western red cedar instantly transports you to the mountains of British Columbia.
Owners Mike and Pawana Spencer-Nairn met in India and the cabins are decorated with beautifully quirky handmade fittings and wood carvings from the Himalayas celebrating Scotland's Pictish and Celtic history and the local wildlife. You can see why Eagle Brae are multiple award winners of the HITA Best Self-Catering Accommodation Experience!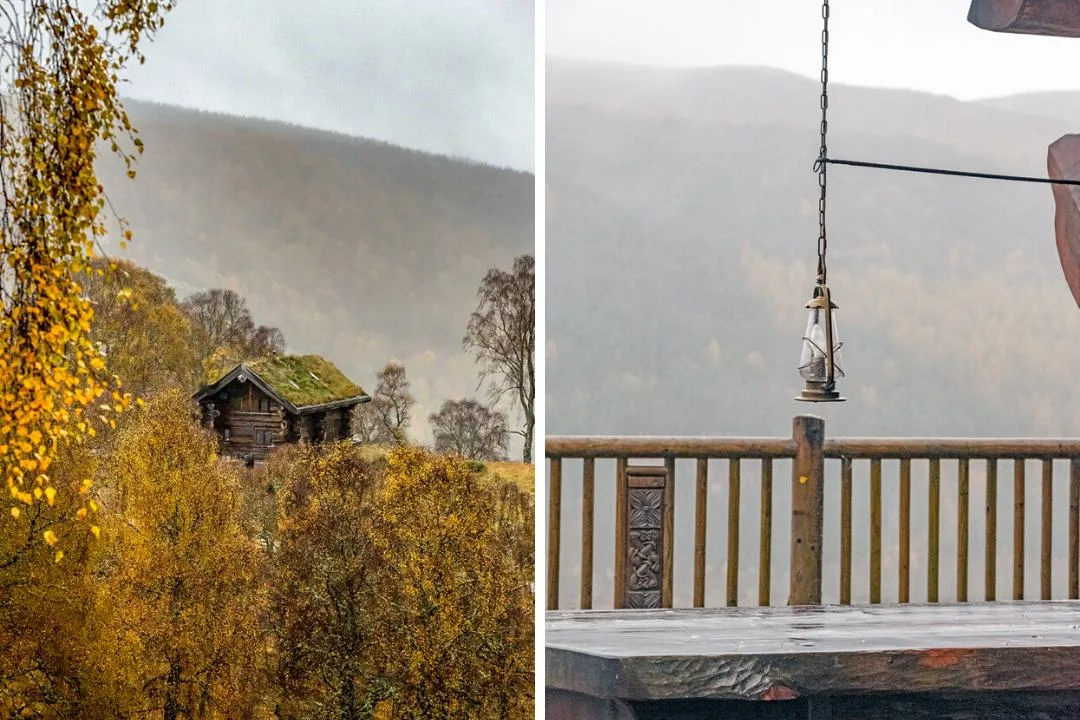 It's hard to choose between which of Eagle Brae's ten cabins to stay in. We've now stayed in two – we love the family-sized log cabins, Loxia which sits on its own lake complete with its own ducks and Aquila with its enormous chandelier made from the antlers of Royal and Imperial stags and an incredible view across Strathglass and the river below.
Both cabins come complete with cute log beds for kids (great for kids big and small) and are perfect for groups of friends who, like us, fancied a weekend exploring Glen Affric. Couples looking for a romantic log cabin will also love the brand new Certhia with its own sauna.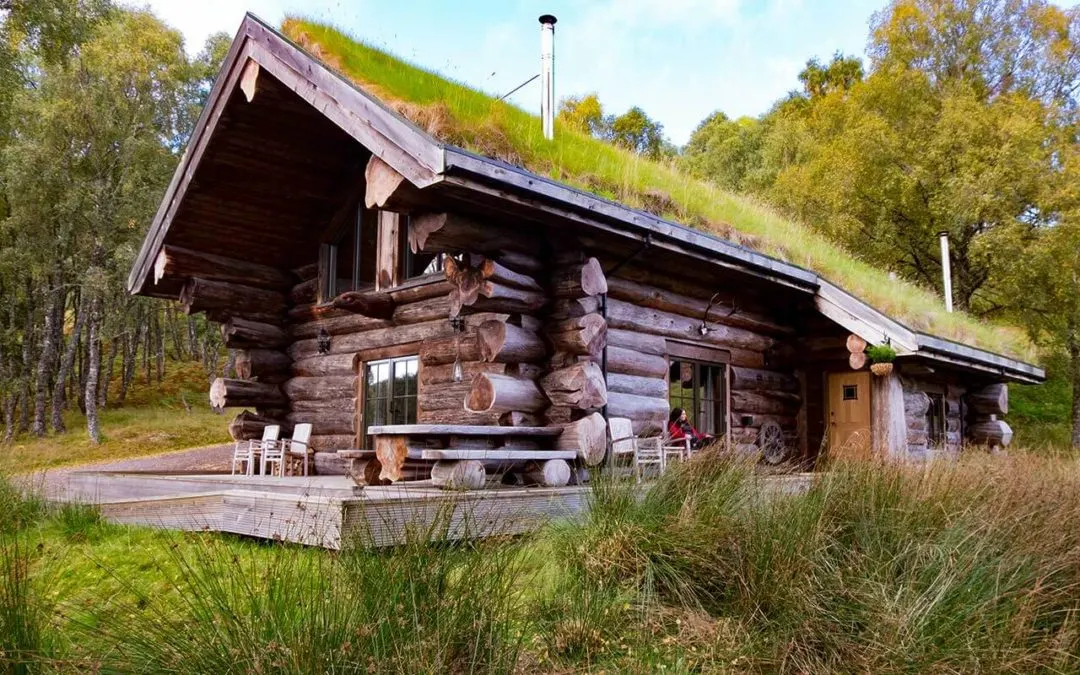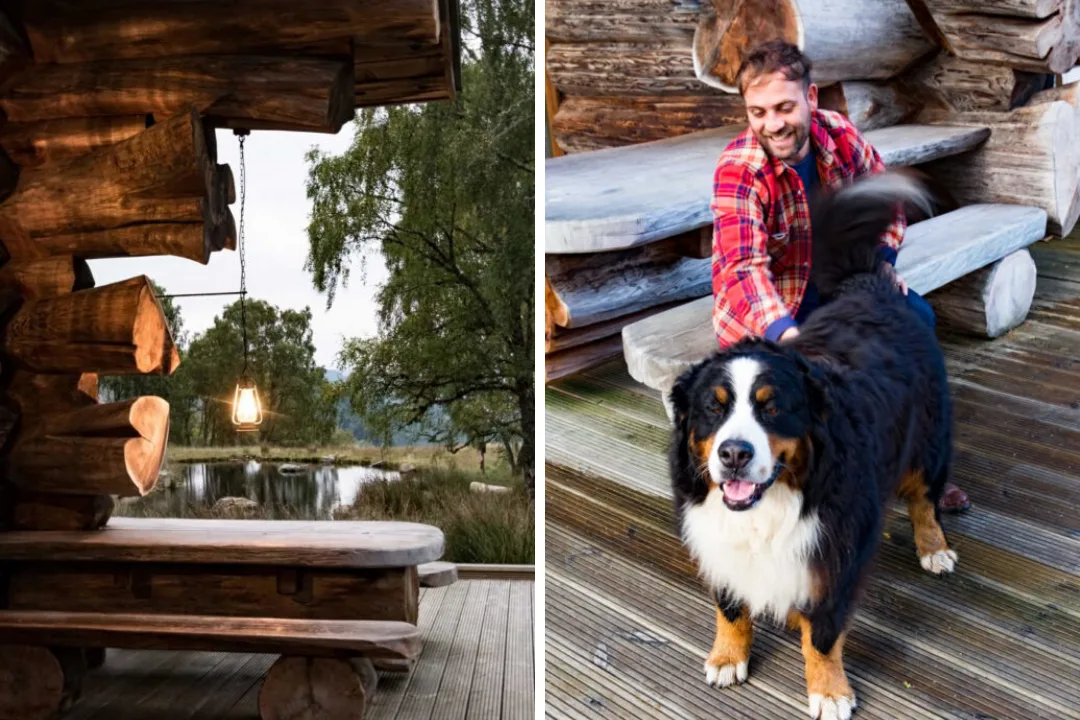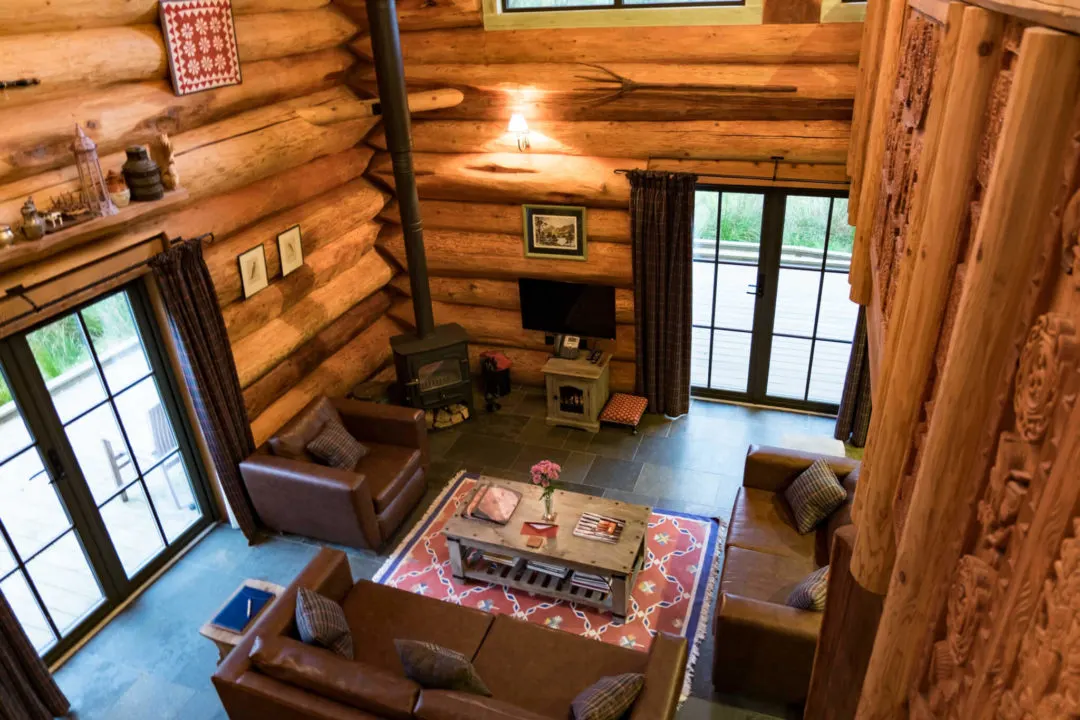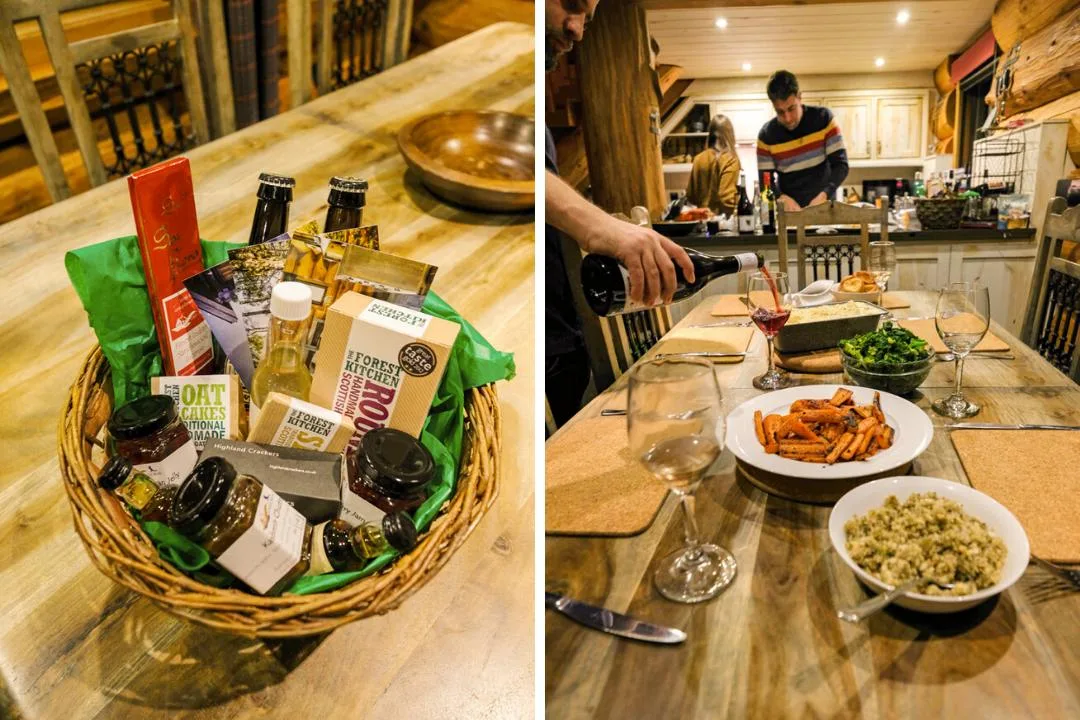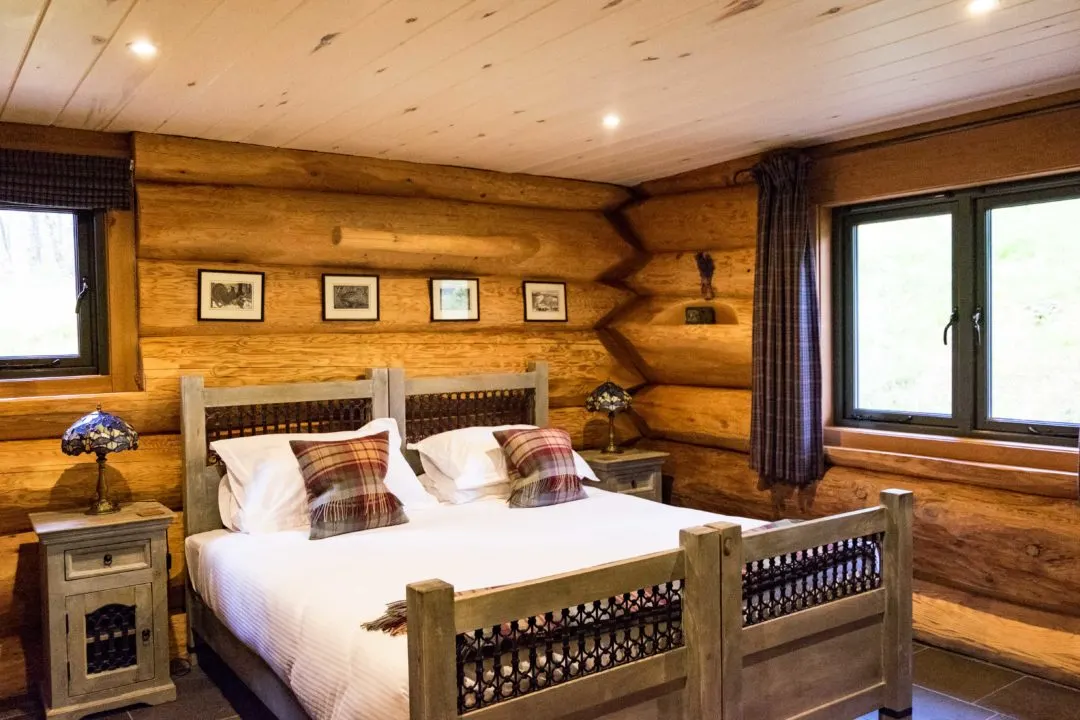 Eco friendly log cabins in Scotland
With log burners and underfloor heating provided by their own sustainable biomass boiler, along with five-star hotel standard bathrooms, wifi and a great DVD selection, Eagle Brae is so far from an identikit log cabin experience, it takes your breath away.
Outside, the log cabins have a cool Scandinavian mountain vibe with a wildflower grass roof, and easy chairs perfectly positioned to watch the sunrise over the hills with your morning coffee.
Love your food? Eagle Brae's locally sourced welcome pack is a complete Scottish treat – from organic beers from the Black Isle Brewery, shortbread, oatcakes and tablet from the Forrest Kitchen, locally made Highland crackers, Kashmere chutney, raspberry jam, and rowan jelly from Strathconan Reserves and Elderflower cordial made by Pawana, who makes 80 litres per year for Eagle Brae guests.
To make you feel at home there is also Indian incense which uses pure sandalwood. Heaven.
If you fancy some Highland fare, Eagle Brae offers a full concierge service, including food deliveries and home-cooked meals awaiting your arrival, so you can settle in and just enjoy your wonderful cabin. If you love to cook – then the cabin has everything you need to cook up a feast – we made cooked up a full Sunday roast – and settled down in front of the fire, completely stuffed!
Dog-friendly log cabins in Scotland
With Shanti, their own gorgeous Bernese Mountain Dog strolling around, Eagle Brae is proudly dog-friendly – and they love to make new doggy friends.
Dogs will love the underfloor heating and wood burners, and outside there are enclosed balconies for a spot of fresh air – and of course, being the highlands of Scotland there are hundreds of miles of trails – just try and stop your dog exploring!
If you are bringing a pet, make sure you watch out for the wildlife around the Eagle Brae – there are ducks, snuffly pigs, wild red deer, and even three goats – Billy, Bakra and Barnaby.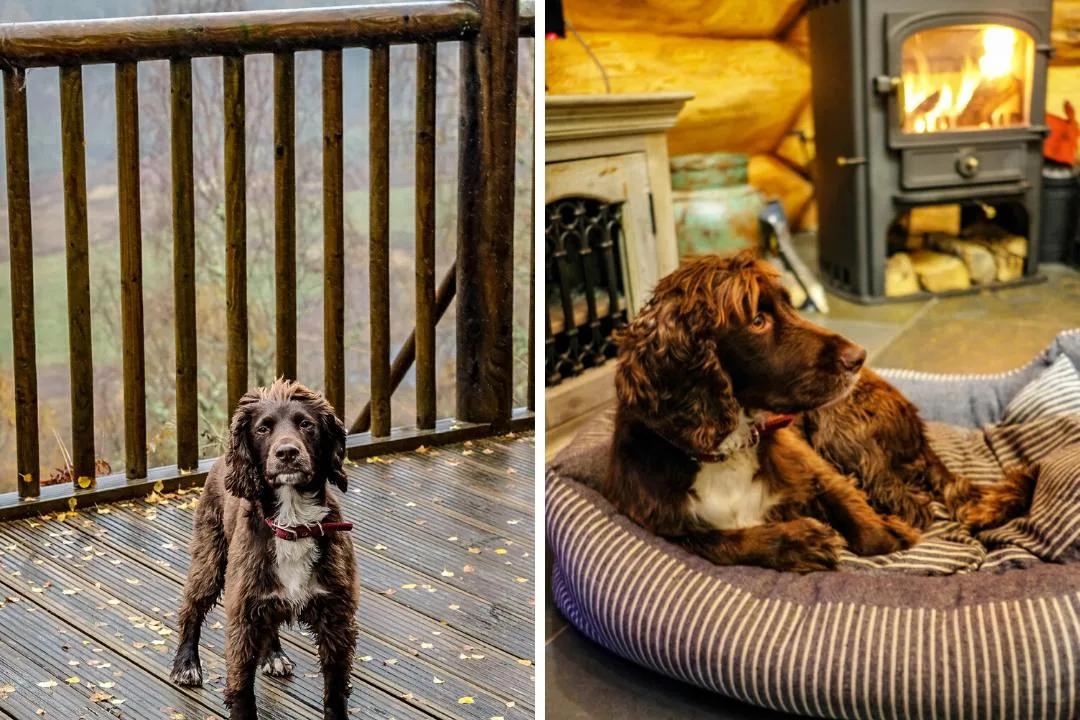 Things to do at your log cabin at Eagle Brae
If you can tear yourself away from the wood burner, Eagle Brae offers all the sporting estate activities a budding Highland laird could wish for – from camera stalking by argocat to husky racing on their very own track and fly fishing on the river.
You can go pony trekking or on a Black Grouse safari, or even kayaking on River Farrar and River Glass. Nearby you can visit Scotland's most beautiful glens, Glen Affric and Glen Strathfarrar where there are waterfalls to discover and Munros to bag.
If you don't fancy bagging a Munro, then…
Climb to the Dog Falls on the Abhainn Deabhag river – hike a short circuit above the falls to discover a beautiful ancient Caledonian forest and find the Coire Loch. Hike the Dog Falls Circuit.
See Ploddha Falls – a dramatic waterfall falling 46m into the river below. Be prepared to get wet!
Hike the Glen Affric Circuit – the 11-mile circular path around Loch Affric must be one of Scotland's most awe-inspiring walks. Amongst the remnants of Scotland's ancient Caledonian Scots Pine forest, the walk takes you alongside the River Affric, past Loch Affric and Loch Beinn a' Mheadhain amongst huge surrounding mountains.
Walk to the Athnamulloch Bothy – and Strawberry Cottage, a mountain bothy – along the 44 mile Affric to Kintail Way which runs through the glen.
See Glen Affric from the viewpoint – for the best view of Glen Affric, climb up the viewpoint above the Loch Affric car park.
Visit Glen Strathfarrar – the road into Glen Strathfarrar is private – ensuring that the glen remains remote and quiet. You can walk and cycle in Glen Strathfarrar all year round, but to drive in the glen you need a Glen Strathfarrar access permit – and only 25 cars are allowed in a day.
If you fancy visiting Glen Affric, the Forestry Commission has a great guide to the area. Shorter walks in the glen include the Dog Falls (2 miles, 1.25 hours) and the Viewpoint Trail (1.45 miles, 1 hour).
To visit Glen Strathfarrar park up at the gate, ring the doorbell of the wee cottage and ask for a permit. In winter you need to apply through the BMC.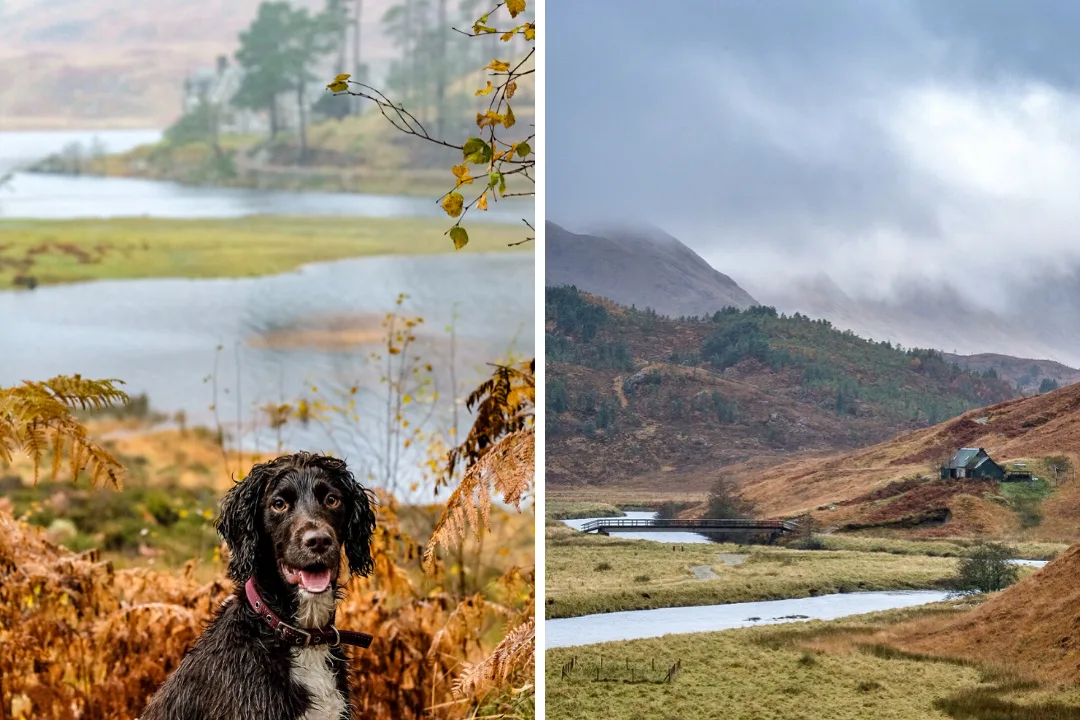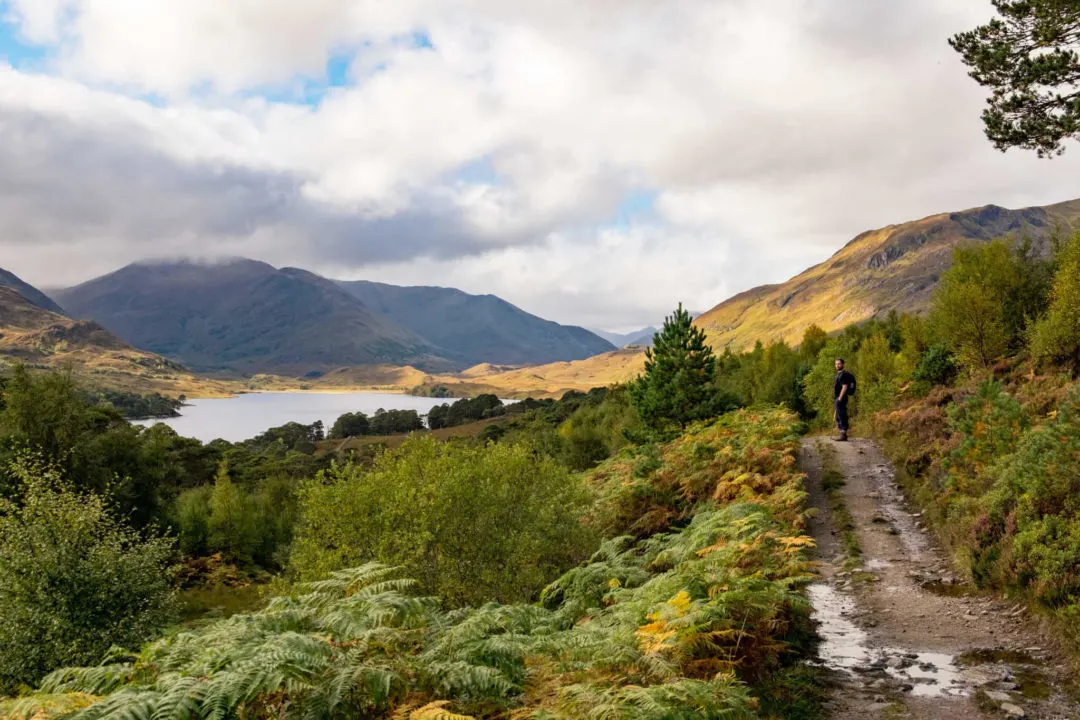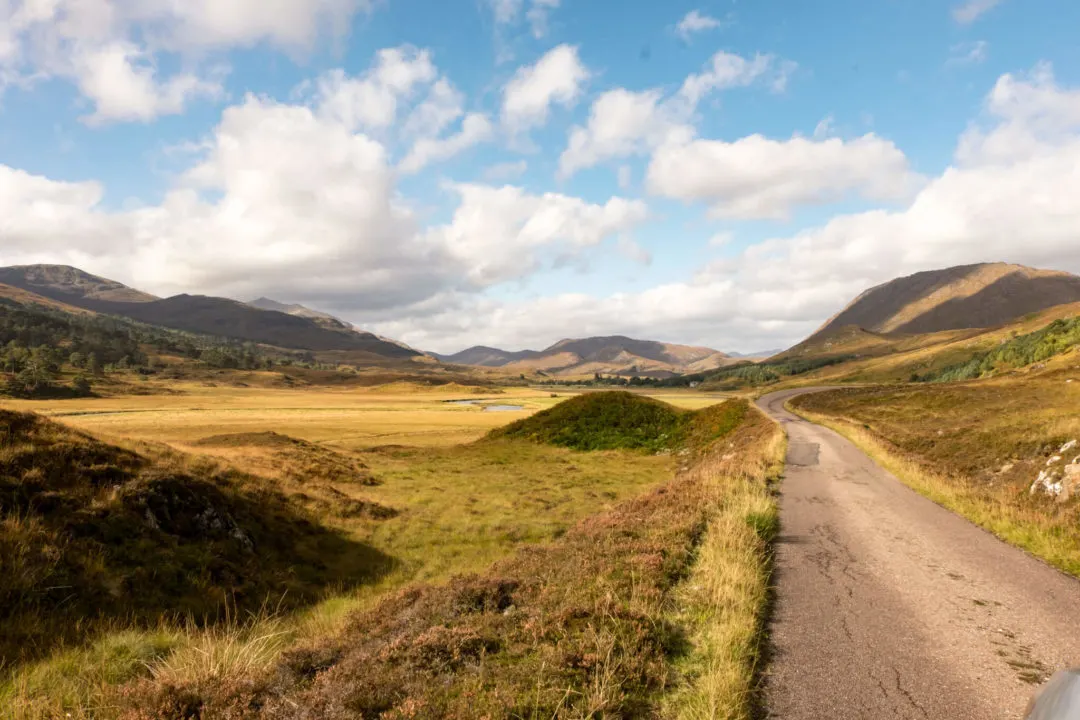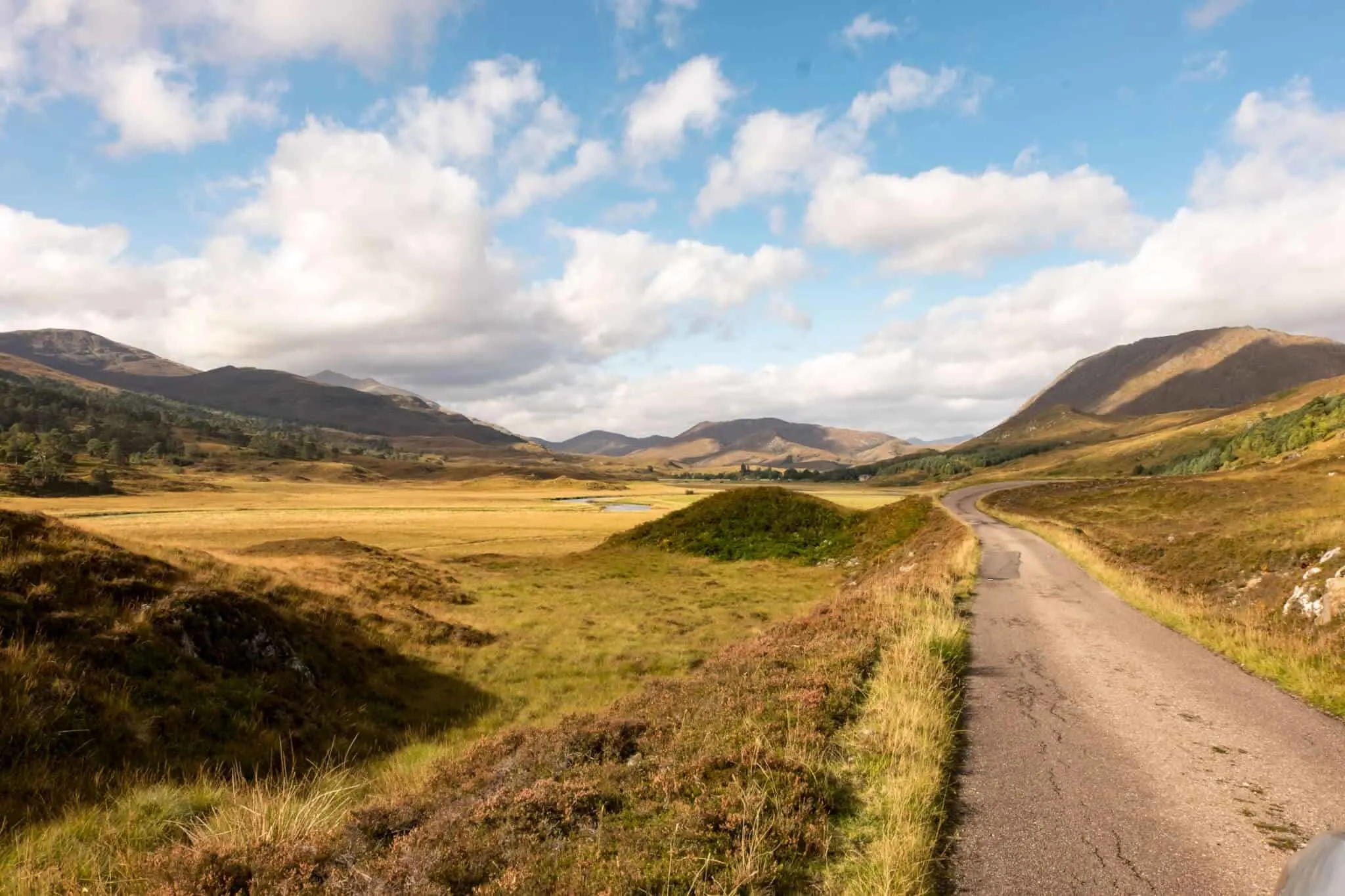 Further afield, Eagle Brae's log cabins are in touching distance of Loch Ness and the Great Glen.
Explore the massive Urquhart Castle with its prominent position on Loch Ness, then watch the boats at Fort Augustus go down the lochs on the Caledonian Canal – the Lock Inn does great homemade food. Then discover the Highland capital of Inverness – don't miss the organic pizza & beer at the Black Isle Bar in Inverness.
For more things to do in the area, visit Inverness & Loch Ness.
We are totally in love with Eagle Brae and are always incredibly reluctant to leave. Eagle Brae is Highland Scotland at its most beautiful.
Love from Scotland x
We were invited to stay at Eagle Brae on a complimentary basis.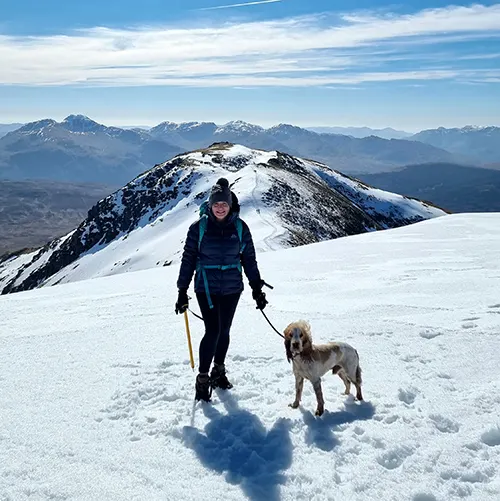 I'm Kate – a travel writer and photographer living in Scotland. Love, From Scotland is the Scotland travel guide that shows you where to stay and how to get outside in Scotland.