Fancy getting outside without the need to drive? Here's 10 ways to find your new favourite local walks in Scotland.
There is something rather lovely about discovering a new walk directly from your front door. Whether that's a stroll on the beach, a ramble in the woods or simply a walk to the duck pond and back. Here's how to get outside in Scotland – from your own doorstep!
1. Get a [paper] map
There is nothing quite like looking at a physical map to help plan your walks. Do you own a map of the area around your house? No? Then head over to the Ordnance Survey, our national mapping agency. The OS Explorer maps are perfect for finding walking and cycling routes as well as open access land. Just find your house on the map and step out the door! Not used a map before? The Ordnance Survey has a map reading made easy course – why not learn to read a map with the whole family?
Tip – Order a custom OS map with your home as the centre point. Perfect for planning walks from your home.
Elsewhere, Harvey Maps also cover the whole of the UK, look out for their maps for walkers along with their cycling maps.
2. Use Scotland's free online digital open space map
We are lucky in Scotland to have our own free digital national map of open spaces! If you don't like paper maps, then just pop in your postcode into the online Ordnance Survey map and find all your local parks and green spaces.
How do I find the national open space map? Visit the Ordnance Survey GetOutside website, view the map online or download the OS app – for android and apple. If you already use OS maps online, or via the app, click on the greenspace layer.
How do I use the map? Simply type in your address or postcode into the search box and the map will show your local parks – not all are accessible, you are looking for the dark green parks and the little green circles show pedestrian access.
What is the map good for? Finding green spaces near you including parks and gardens and playing fields – including those you might not know about, especially if you are looking for somewhere a little quieter than usual!
What doesn't the map have? The map doesn't show walkways and cycle paths.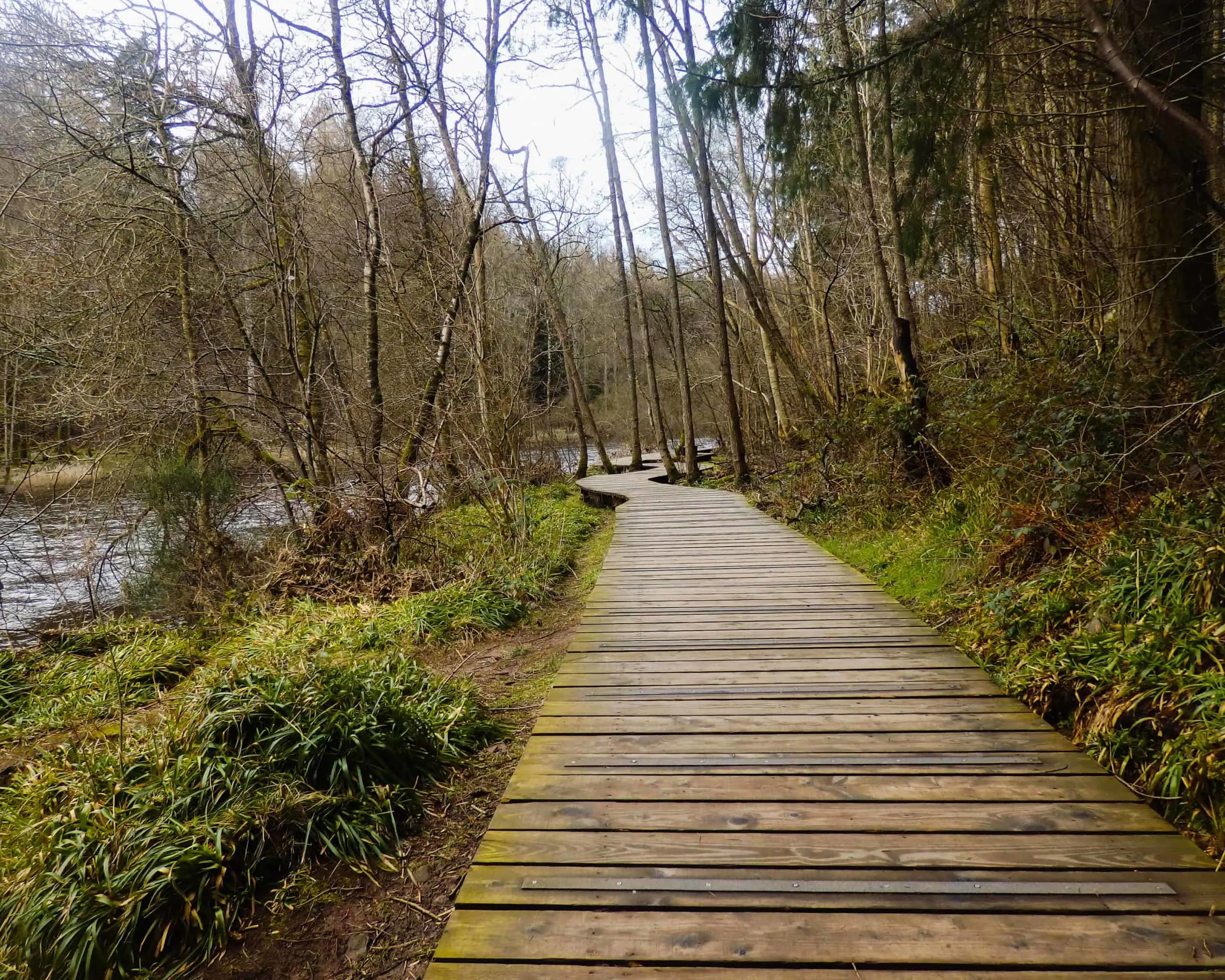 3. Discover your local footpaths with Scotland's core path plan
There are 20,000km (12500 miles) of protected core paths which are accessible right across Scotland – from the countryside to the city – suitable for walking, cycling, horse-riding and wheeling.
How do I find the core path map? Visit the Scottish Natural Heritage website – nature.scot which has a map of all the core paths in Scotland.
How do I use the map? Simply zoom into your area on the map or click on the link to your Council area – like the core path map for Fife – just search for your home address in the search box.
What is the map good for? Finding your local footpaths and cycle routes.
What doesn't the map have? The map doesn't show parks and gardens.
4. Live in the city? Find the open spaces near you
Most of us don't live in the countryside or have wide-open spaces right on our doorstep. Thankfully there is over 1600km2 (600m2) of green space in the urban area in Scotland – from parks to playing fields, to green corridors and cycle paths – you just need to know how to find them!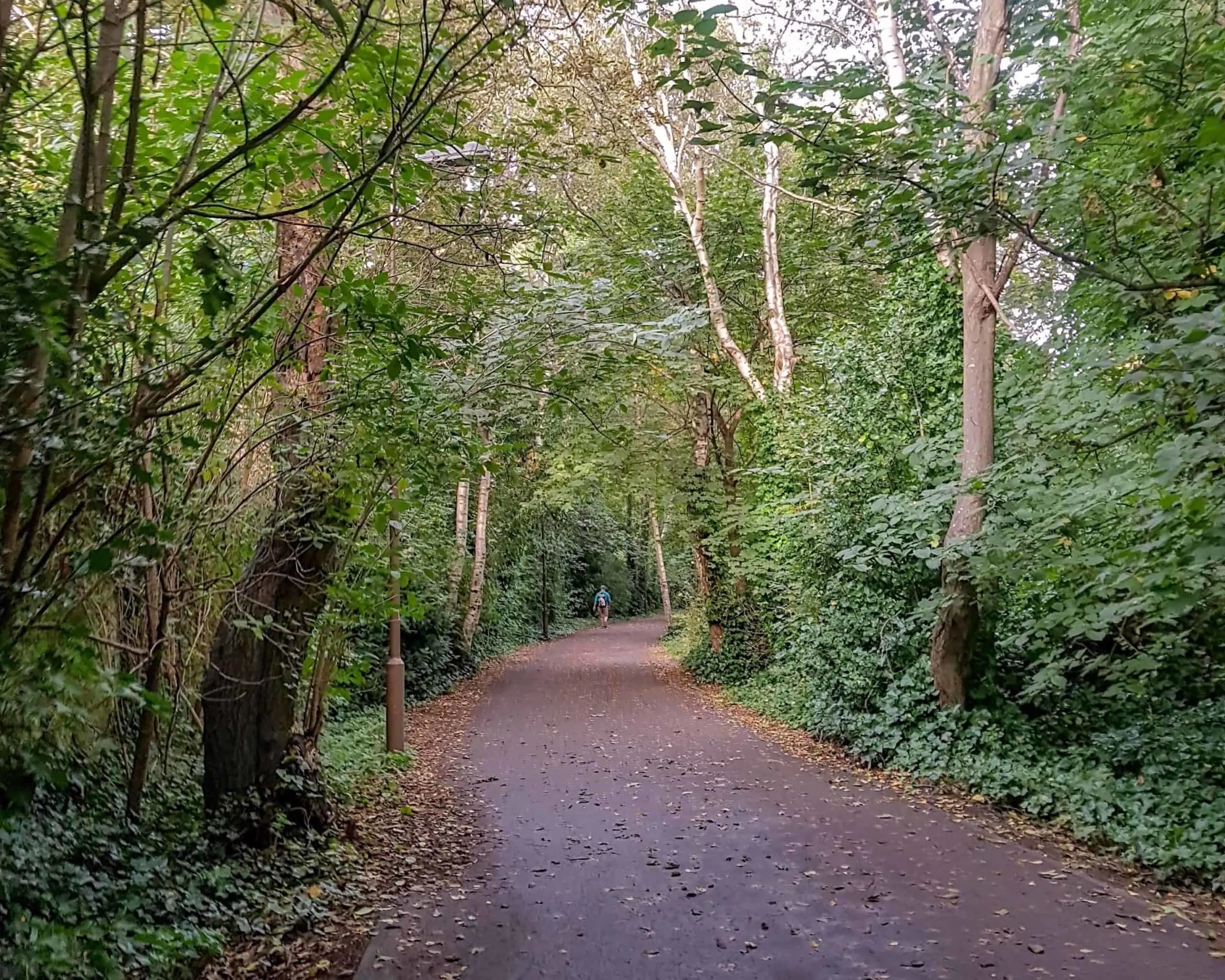 5. Follow a Medal Walk from The Ramblers
Designed to take 15, 30 or 60 minutes the Medal Walks from the Ramblers are a great way of getting outside in Scotland from your doorstep. Starting from cafés, sports centres, libraries, and health centres, there are 700 routes across Scotland to follow. The great thing about the medal walks is that you will be able to find at least one near you!
Here are a few ideas from The Ramblers:
6. Use Walkhighlands.co.uk
Not just for the highlands of Scotland, the Walkhighland's website has walking routes from the countryside to the cities – and includes lots of urban walks and walks you can do right from your doorstep – without having to drive to get to your walk.
Here are a few of my favourite town & urban walks from Walkhighlands:
7. Find your local forest
Lucky enough to live near woodland? You can discover trails within your local forest via the Forestry Commission's forest search. Just pop in your postcode and find your local forest. Remember that you can't drive to your local forest, so only explore forests that you can walk to.
8. Use a walking app
Love an app? There are lots out there to help you find local routes – and plot your own to help others find walks from their doorsteps.
Try the Maps App from Ordnance Survey – with lots of routes plotted by the #getoutside champions. Subscription required.
The Viewranger app has routes from lots of magazines, TV shows and all of the walkhighlands – it costs to download routes, but you do get to keep them.
Try Map my walk – view routes mapped by others
9. Buy a walking book
A few of my favourite walking books (affiliate links) which might give you some ideas…
10. Get involved without getting outside
Done your allotted time outdoors for the day? Here's how to #getoutside, inside;
How about making the area around your home your own national park? Join in with the London and the National Park City campaign and draw up your own mini national park – what are the best bits around your home?
Take a daily photograph, you will soon start to notice the seasons change every time you do your walk. Make a wee video at the end of the year.
Join in with The Rambler's campaign to not lose your way – whilst the campaign is for England and Wales, and we have different access laws up here, we also have lots of paths at risk of disappearing – find them and use them!
Do you have any other ideas for getting outside from your doorstep?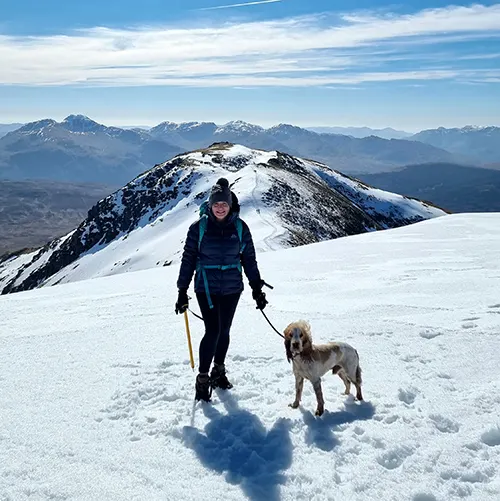 I'm Kate – a travel writer and photographer living in Scotland. Love, From Scotland is the Scotland travel guide that shows you where to stay and how to get outside in Scotland.