So you have planned your dream North Coast 500 route, decided on your basic itinerary – Dundrobin Castle! John O'Groats! Cocoa Mountain! Cachtolll Beach! Bealach Na Ba! – and have read my complete guide to planning your NC500 trip. What's next? Finding fabulous places to stay on the North Coast 500!
From brilliant small B&Bs to luxury hotels, AirBnBs and glamping, get a true taste of life on the North Coast 500 with my recommended places to stay near Inverness, Sutherland, Caithness, Lochinver & Assynt, and Wester Ross & Applecross. Here is where to stay on the North Coast 500.
This post uses affiliate links [marked with a *] which I may receive a small commission from.
Where to stay on the North Coast 500 at Inverness – The Cawdor Estate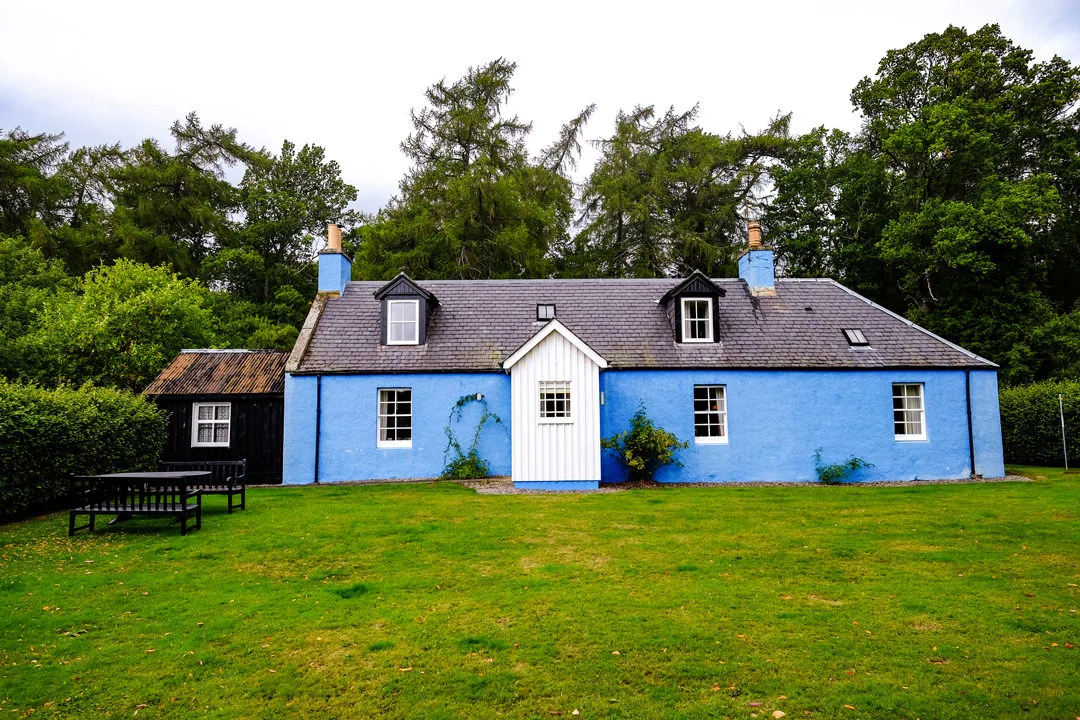 Cawdor is a 42-thousand acre, 700-year old Scottish Highlands estate surrounded by redwoods, roe deer and rambling paths, and its own castle. A stay on the estate is a great way to start your North Coast 500 – and a great base to explore Inverness.
There are five cottages on the Cawdor Estate – the gorgeous bright blue Lochinshelloch, down in the village is Ivy Cottage in Cawdor village and the lovely Achneim Cottage. Down by the River Findhorn is a hunting lodge for 22, the delightfully retro Fisherman's Cottage and a three-bedroom whitewashed bothy which was what was once the home of the Cawdor Estate gardener. Take your pick – they are all gorgeous.
Book your stay at The Cawdor Estate.
Easter Ross & Sutherland – The Birdwatcher's Cabin
The North Coast 500 might be right outside your door, but hidden on its own beach, the silence at Birdwatcher's Cabin* is only interrupted by the whistling cry of an osprey taking flight over Loch Fleet's endless stretch of sand dunes, mudflats, and 100-year-old Scots pinewoods. For those lucky to live out here amongst all the wildlife, it is a tiny piece of paradise.
Inside, the cabin is a lesson in minimalist luxury. Designed by Anta, East Sutherland's famous architects & interior firm, the Birdwatcher's Cabin has a stunning rainfall shower in local Caithness slate, beautiful vintage furniture, stylish rugs and cosy blankets and an incredibly comfy bed with really thick sheets – the sheer quality of the cabin will just blow you away.
Book your stay at The Birdwatchers Cabin*
Camping in Caithness – Dunnet Bay & Sango Sands
It might be run by the Council, a rather lot of rules and be stuffed full of caravans and campers in the height of summer, but what Dunnet Bay Campsite does have is an amazing beach – and is perfectly located for a stop at John O'Groats and Duncansby Stacks. Camping is also available at Windhaven Cafe*. Thurso is nearby for supplies and bars and restaurants. Further along the coast is the wonderful Sango Sands which also comes complete with a fantastic beach.
Book your stay at Dunnet Bay
Read more – things to do in Thurso
Where to stay on the North Coast 500 at Lochinver & Assynt – Batbox
Just 10 minutes drive from the foodie village of Lochinver, the Batbox gives you total seclusion in touching distance of an excellent meal. Accessed by a short path up a hill, with a comfy double bed, small kitchen, luxury bathroom, covered deck and living space with views to die for, this is hutting in style. Climb a little further to the picnic bench and you are rewarded with a gorgeous view of the bay.
After a long day out in the Assynt hills, by night, relax in front of the log fire and those windows – all you can see are stars, then there is the occasional hooting of a tawny owl, the rustling of a deer and bats shooting by – and if you are lucky one of those west coast sunsets that Assynt is famous for… There is no need to close the blinds at Batbox, there is no one there to see!
Book your stay at The BatBox, Lochinver – use my AirBnB code for £34 of your first trip.
For Wester Ross – The Torridon Hotel
Built in 1887 as a shooting lodge, once home to tech pioneer Ada Lovelace, The Torridon is now a luxury Scottish retreat. With 58 acres of parkland, its own herd of highland coos, the Torridon Inn next door, the friendliest and most helpful staff (ever!) and its spectacular location on the loch, the Torridon Hotel makes for a destination which invites you to check in, and not check back out.
Rooms in the hotel range from classic doubles to four-posters, all beautifully restored by owners Daniel and Rohaise Rose-Bristow. For those looking for more privacy, there is also a dog-friendly annexe and a self-catering boathouse in the most romantic of locations. Behind the Torridon Inn, they also offer cottage-style apartments.
Book your stay at The Torridon*
For the Bealach Na Ba and Applecross – The Applecross Inn
The Applecross Inns selling point is that it really is at the end of the world. To get here, you either need to brave the famous Bealach Na Ba pass or the winding coast road from the neighbouring village of Shieldaig – both of which require nerves of steel from those not used to Scotland's dramatic west coast roads. For those who do make it, staying at the Inn on the peninsula is as blissful as it gets – the view across the Inner Sound to Raasay and Skye is mesmerising.
To top the view, dining at the Applecross Inn is talked about across the West Highlands in hushed awe-inspired tones. The Inn is a fish food foodie heaven, with an extensive menu all chalked up on extensive blackboards. Turn up, hope for a table and dig into a perfect plate of Scottish Langoustines. If you are a resident of the hotel then you get your own prime spot in the bar… The perfect way to end (or start) your trip around the North Coast 500!
Book your stay at the Applecross Inn
Map of places to stay on the North Coast 500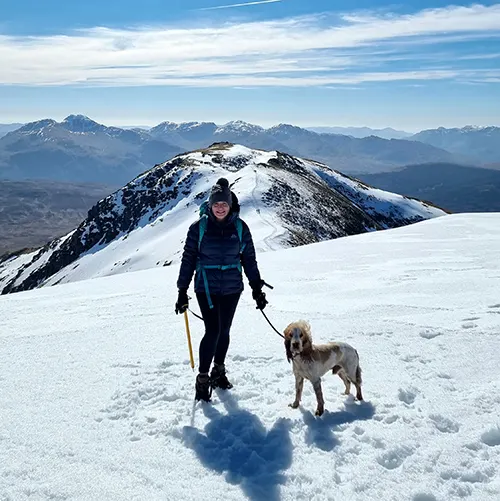 I'm Kate – a travel writer and photographer living in Scotland. Love, From Scotland is the Scotland travel guide that shows you where to stay and how to get outside in Scotland.