One of the most popular hills for beginners and families, Ben Vrackie has a great path to the top and is perfect for those new to hillwalking in Scotland. Here is how to climb Ben Vrackie.
Climb Ben Vrackie
Ben Vrackie is an incredibly popular hill walk above the town of Pitlochry. Meaning 'Speckled Mountain' the walk up the hill starts just past the small hamlet at Moulin – spot the pub for your return!
The start of the walk is through pretty woodlands, and crosses over a couple of burns before popping out onto the hillside where there is a signpost to the 'bealach path'. The path is well made, with steps to tackle the very steep sections towards the top.
Before you reach the fina pull to the top you pass the Loch a'Choire, before climbing the stairs to the top.
At 841m / 2,759ft, Ben Vrackie is a corbett (a mountain between 2,500ft and 2,999ft) and from the top the views are stunning – you are looking across to the iconic Beinn a'Ghlo range and further afield to the Cairngorm mountains and the whole of Perthshire. The return is by the same way.
More hills for beginners in Scotland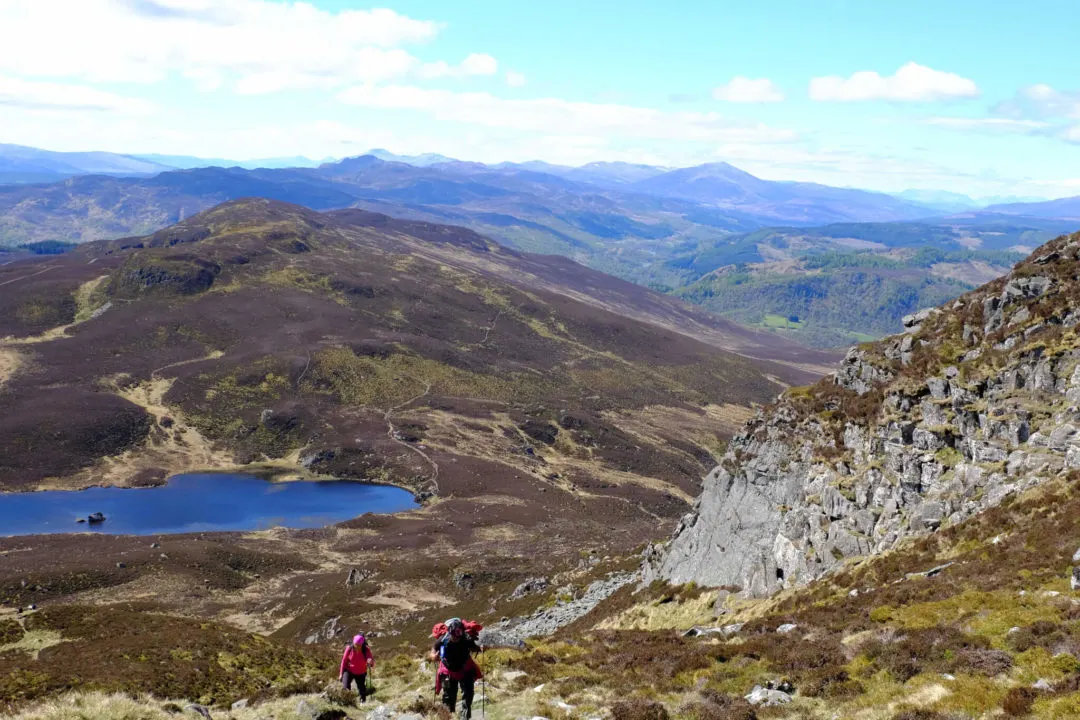 How long does it take to climb Ben Vrackie?
It will take around 4 hours to climb depending on your fitness.
Best time to climb Ben Vrackie?
Ben Vrackie is a good hill to climb most of the year. As with all hills, it is worth climbing on a good day for the views and you need specialist equipment in snow and ice. You can check the Ben Vrackie weather forecast on:
MWIS (South Eastern Highlands)
Ben Vrackie route maps
OS You will need OL49 Pitlochry
Walkhighlands have a Route Map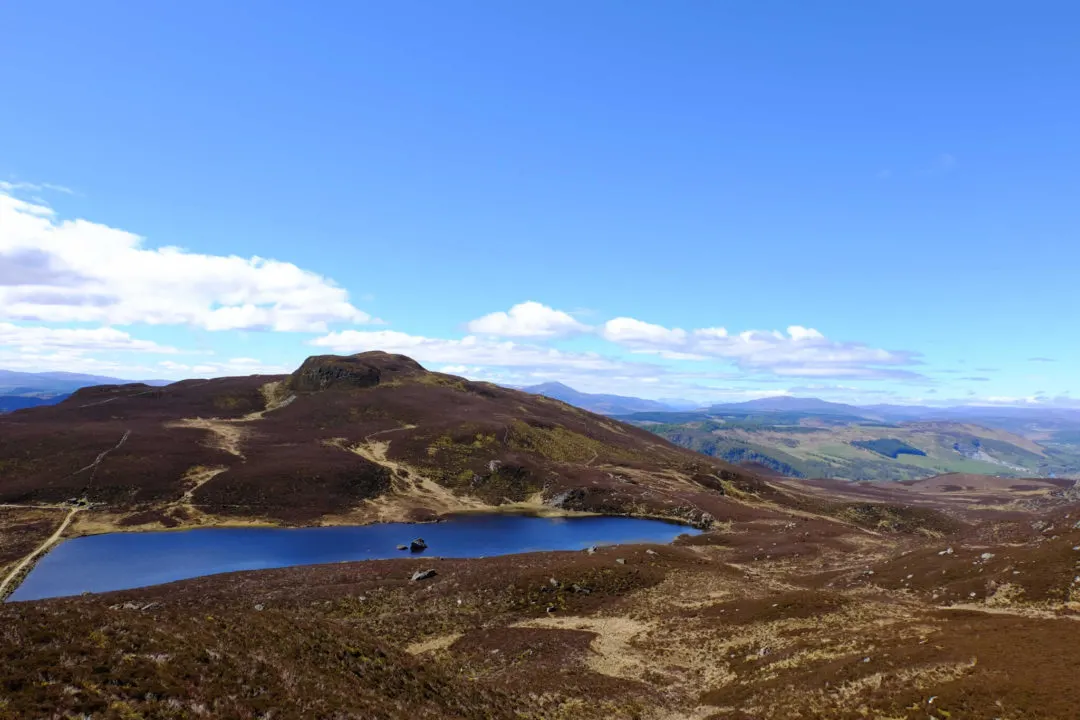 How hard is it to climb Ben Vrackie?
Climbing Ben Vrackie is an easier climb than most hills in Scotland (and is one of the most popular hills for beginners) but it is always worth being prepared for bad weather with good shoes and wet weather gear. If you haven't hill walked before, have a look at my beginners guide to hillwalking in Scotland.
How to get to Ben Vrackie / parking at Ben Vrackie
Follow the Braemar Road out of Pitlochry to find the Moulin Inn. just past the pub is a sign for "Ben-y-Vrackie" and a small car park. Parking is free.
Love, from Scotland x
More iconic mountains in Scotland to climb
More hills for beginners in Scotland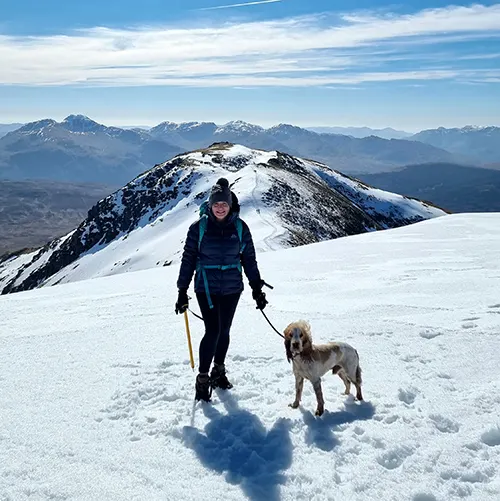 I'm Kate – a travel writer and photographer living in Scotland. Love, From Scotland is the Scotland travel guide that shows you where to stay and how to get outside in Scotland.