At the head of remote Glen Mark sits Mount Keen, Scotland's most easterly Munro rising 939 m (3,081 feet) above the surrounding Angus and Aberdeenshire countryside. A relatively easy climb in Munro terms, this 11 mile walk makes for a full day out – whether you hike all the way in, or bring your mountain bike. Here's how to climb Mount Keen in Glen Mark from Glen Esk.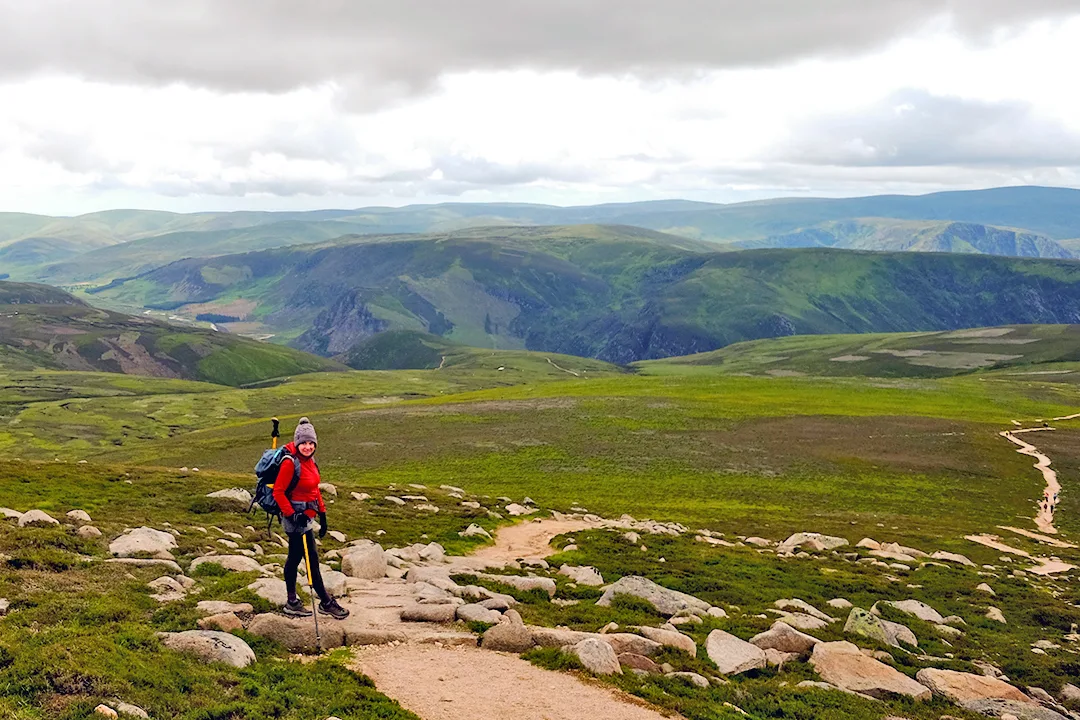 How to climb Mount Keen
Starting at the Invermark car park in beautiful Glen Esk, follow the tumbling Water of Mark to the head of Glen Mark, home to the striking Queen's Well with its inscription "Rest traveler on this lonely green. And drink and pray for Scotland's Queen", the well was visited by Queen Victoria in 1861.
Overshadowing the head of the glen are the dramatic crags of Craig of Doune and hidden in the hills is a legendary Jacobite cave in which the rebel Laird of Balnamoon hid after escaping the battle of Culloden.
Leaving the glen behind, the path takes you higher and higher into the hills, taking in 732m (2,400ft) of ascent on an excellent path with a final pull to the summit where there is a trig point and expansive views across to Lochnagar and the White Mounth Munros which tower above Glen Muick. Much of the path is suitable for mountain bikes – dramatically shortening a long day by foot.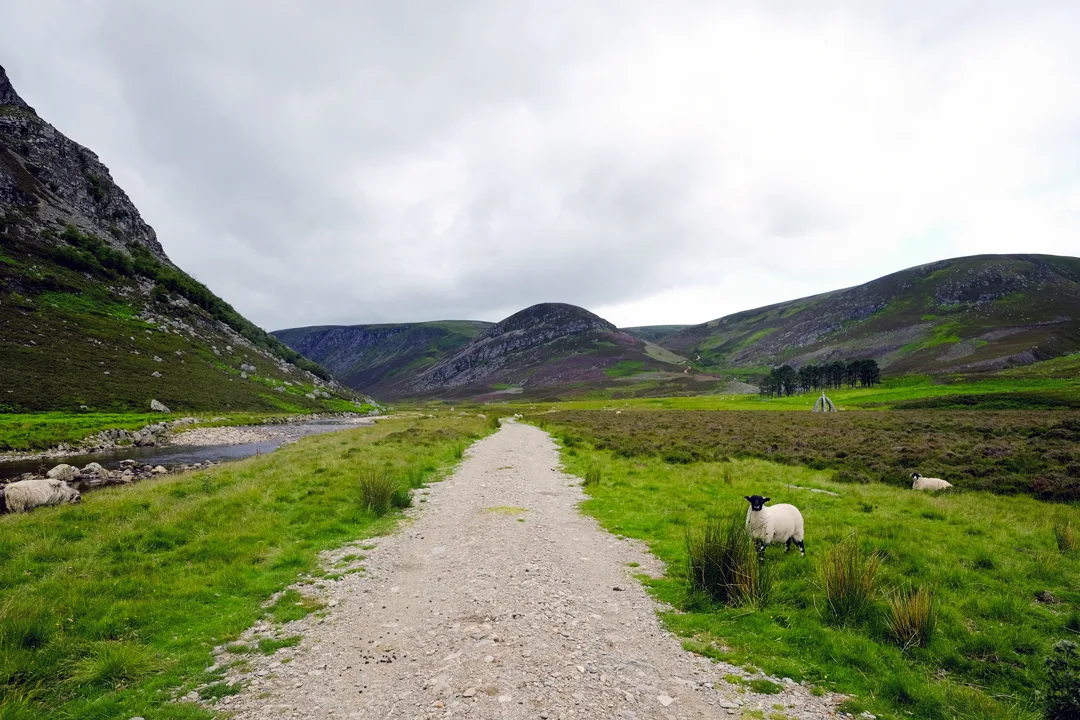 Mount Keen route maps from Glen Esk
How long does it take to climb Mount Keen?
Mount Keen sits on the border between Aberdeenshire and Angus and can be reached from Aboyne through Glen Tanar or most popularly from Invermark up Glen Esk. The drive from Edinburgh and Glasgow to invermark is around 2.5 hours.
With a reasonable level of fitness the walk up from Glen Esk will take around 5-7 hours – you'll need plenty of time on the top for photos, the views on a good day to nearby Lochnagar and across the Cairngorms are outstanding.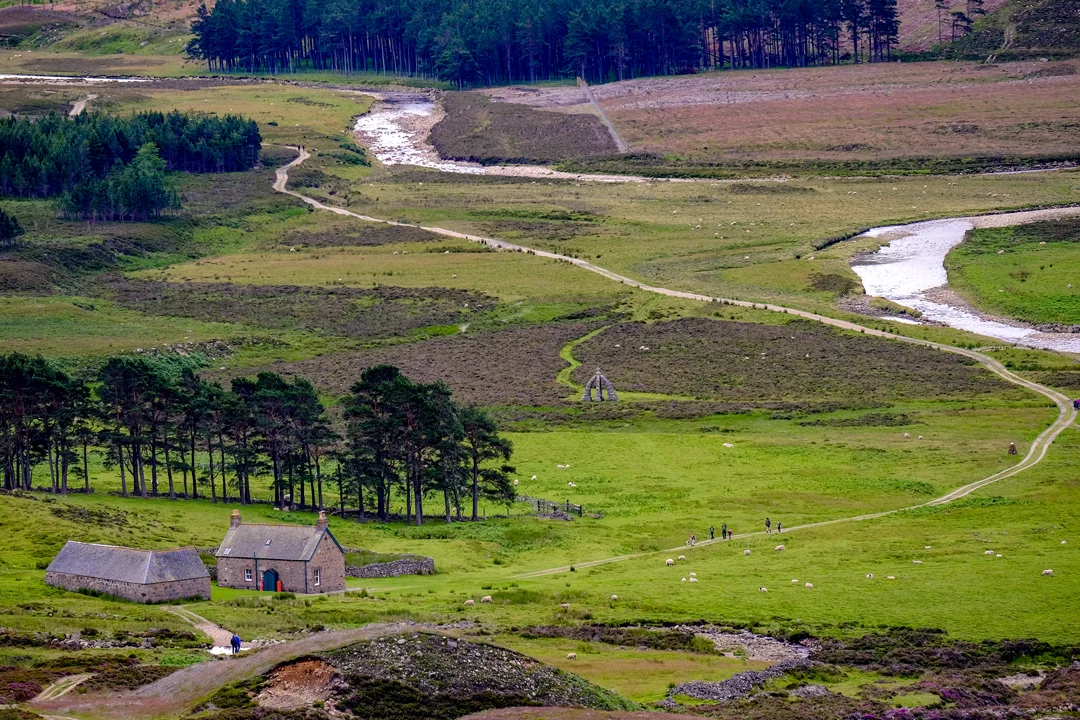 Best time to climb Mount Keen?
Scotland's weather is best in May and September. Don't attempt climbing Mount Keen in winter unless you have winter gear and experience. For weather forecasts, I recommend you check out:
How high is Mount Keen?
Mount Keen is 939m high (3,081 feet)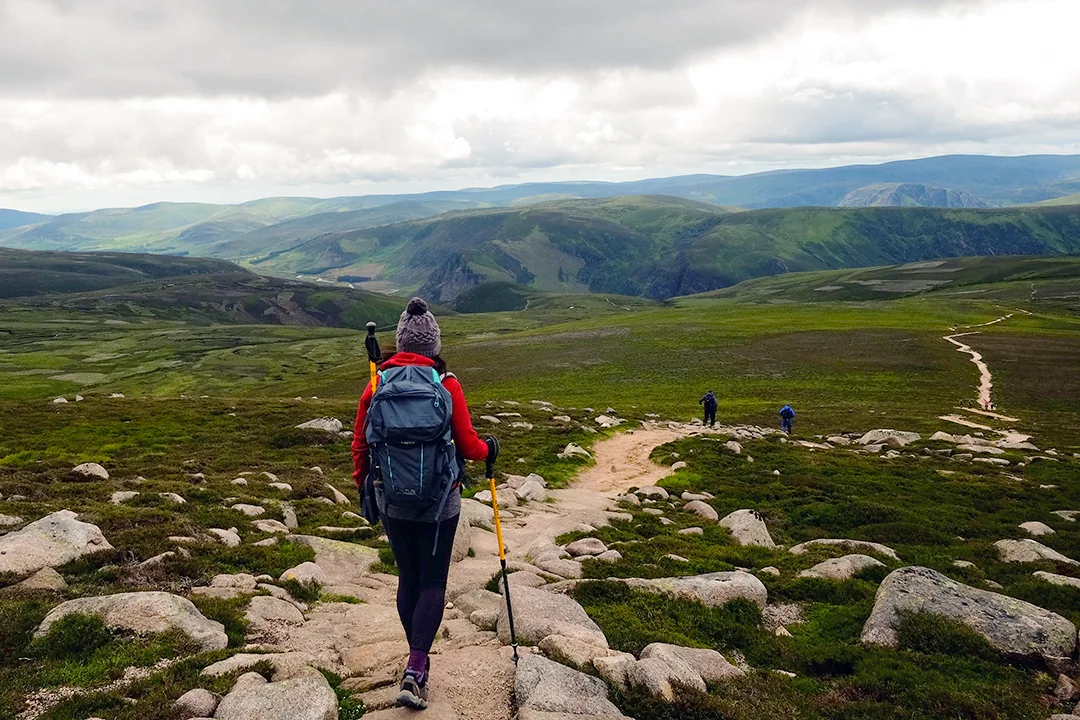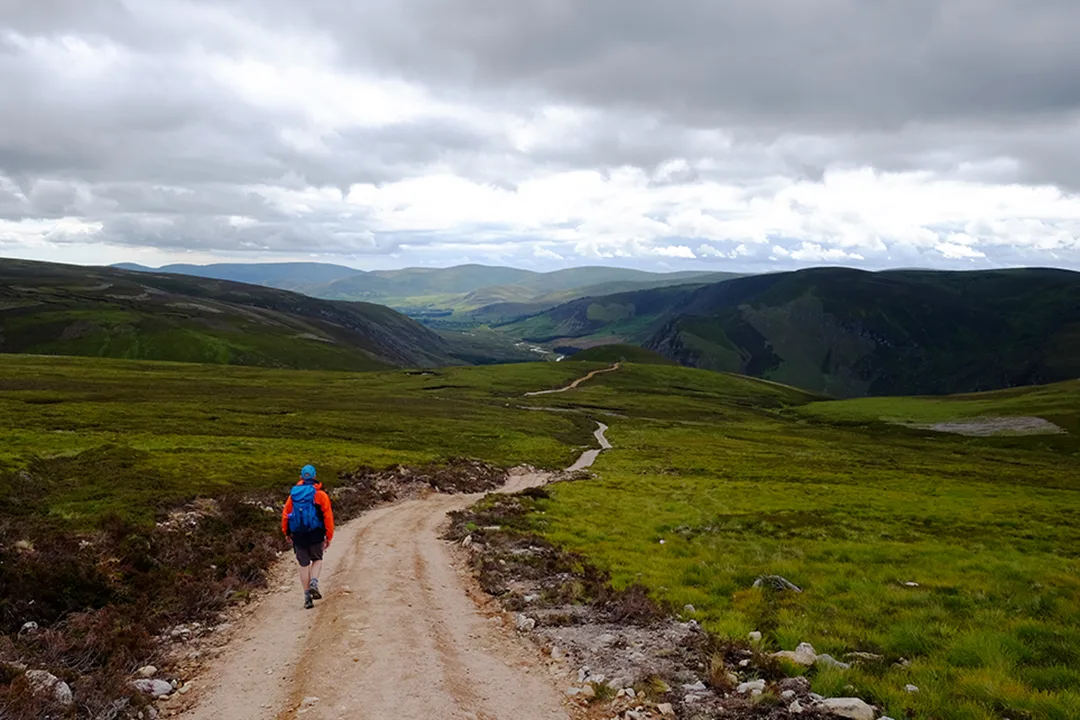 How hard is it to climb Mount Keen?
Whilst climbing Mount Keen is not technically hard, it is a long walk – a 11 mile return trip including the hill itself. You will need hillwalking gear and be prepared for the weather to change in a heartbeat – mist, fog and rain can sweep in quickly in Scotland. If you haven't hill walked before, have a look at my beginners guide to hillwalking in Scotland.
Mount Keen Car Park
Car parking is at the Invermark car park in beautiful Glen Esk. Mount Keen is deservedly a popular hill and on a good day the car park can quickly fill up. Get there early and don't park in the passing places if you can't find a spot.
Love, from Scotland x
More iconic mountains in Scotland to climb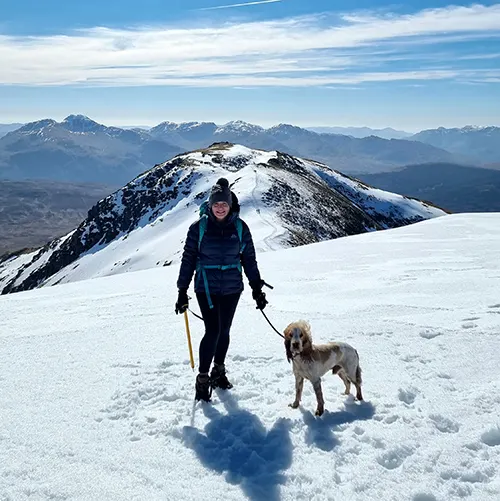 I'm Kate – a travel writer and photographer living in Scotland. Love, From Scotland is the Scotland travel guide that shows you where to stay and how to get outside in Scotland.