The most northerly of all the Munros in Scotland, Ben Hope is a mighty isolated mountain of crags and corries and a fabulous viewpoint across Strathmore, Sutherland and the north of Scotland.
Just getting to Ben Hope is stunning – the drive from the hamlet of Hope along the Altnaharra road through Strathmore is beautiful, winding its way alongside Loch Hope before it reaches the mountain.
With a quick and easy ascent on a steep mountain track for most of the way up, Ben Hope is a great hike to fit into your North Coast 500 road trip. Here is how to climb Ben Hope.
How to climb Ben Hope
The walk up Ben Hope starts from the glen Strathmore, at the southern end of Loch Hope. There is parking for around 10 cars alongside the single track road (marked as Muiseal on an OS map). The walk starts from the Ben Hope sign 'way up Ben Hope' and climbs rapidly to the summit.
At first the rough track climbs beside the Allt a'Mhuiseil burn which has waterfalls and pools – very tempting for a dip – before reaching a broad grassy ridge, the climb then starts again before the summit plateau on which you climb up the last 400m to the summit.
The top of Ben Hope sits on a wide plateau, with steep crags and drops to all sides. The plateau can be disorientating in the mist, and there are large cairns to guide the way. On a good day there are fabulous views from the trig point at 927m. The return is the same way.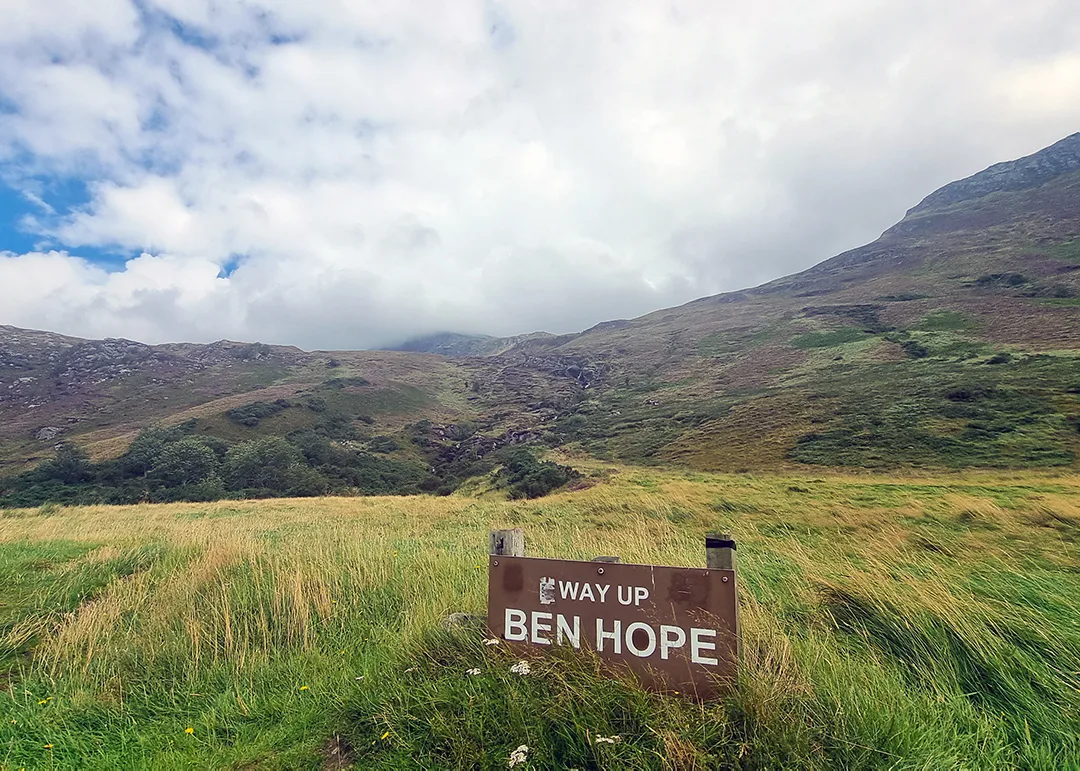 Ben Hope route maps
You will need OS Explorer 477 Ben Hope
How long does it take to climb Ben Hope ?
With a reasonable level of fitness, the walk up this Munro will take around 4 hours from the roadside, although I'd leave around 5 hours + for the full walk.
Best time to climb Ben Hope ?
Scotland's weather is best in May and September. Don't attempt climbing Ben Hope in winter unless you have winter gear and experience. For weather forecasts, I recommend you check out:
MWIS
The Met Office Mountain Weather
Mountain Forecast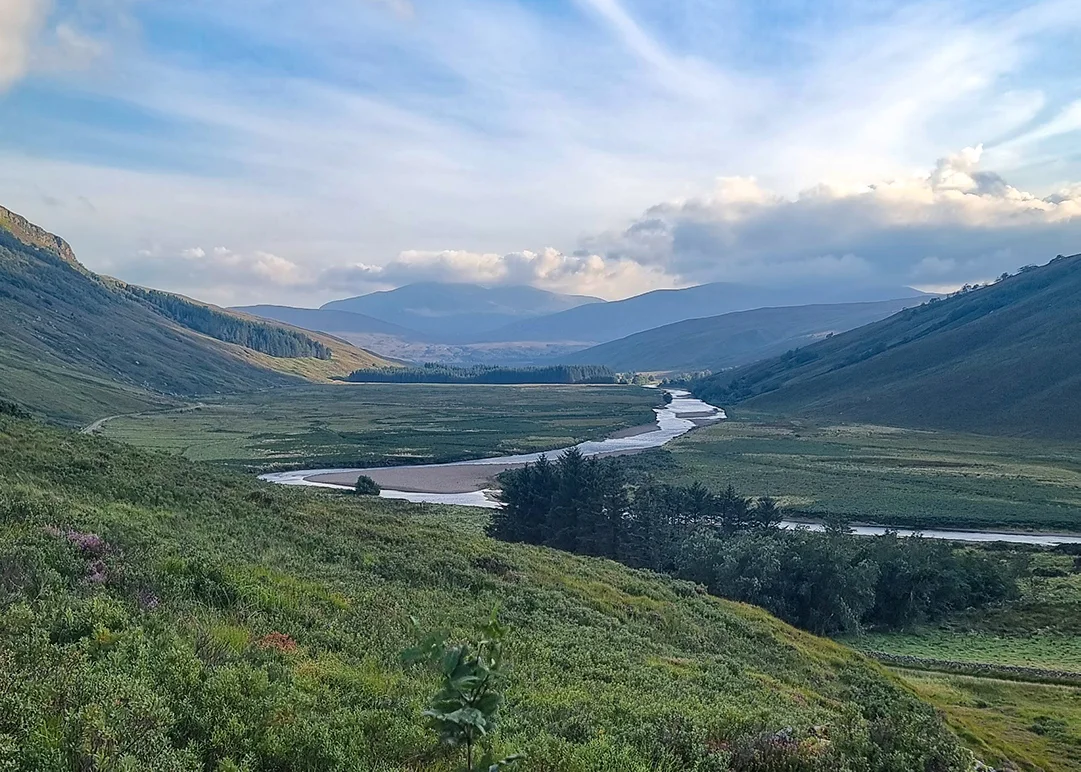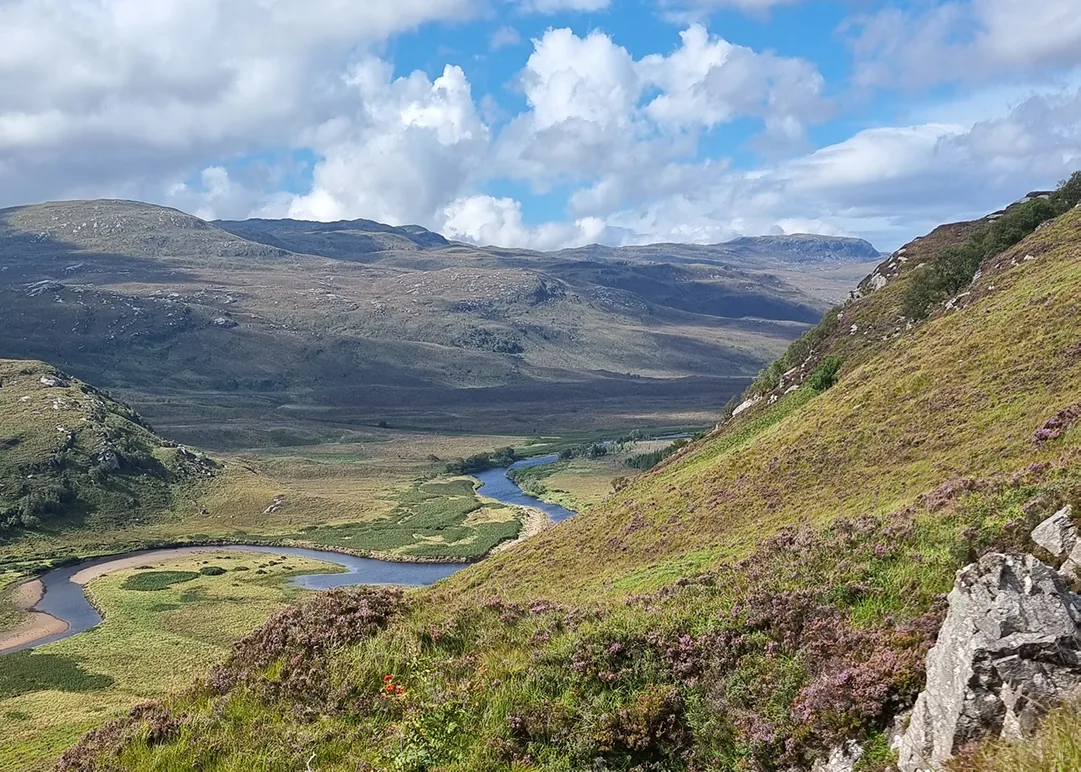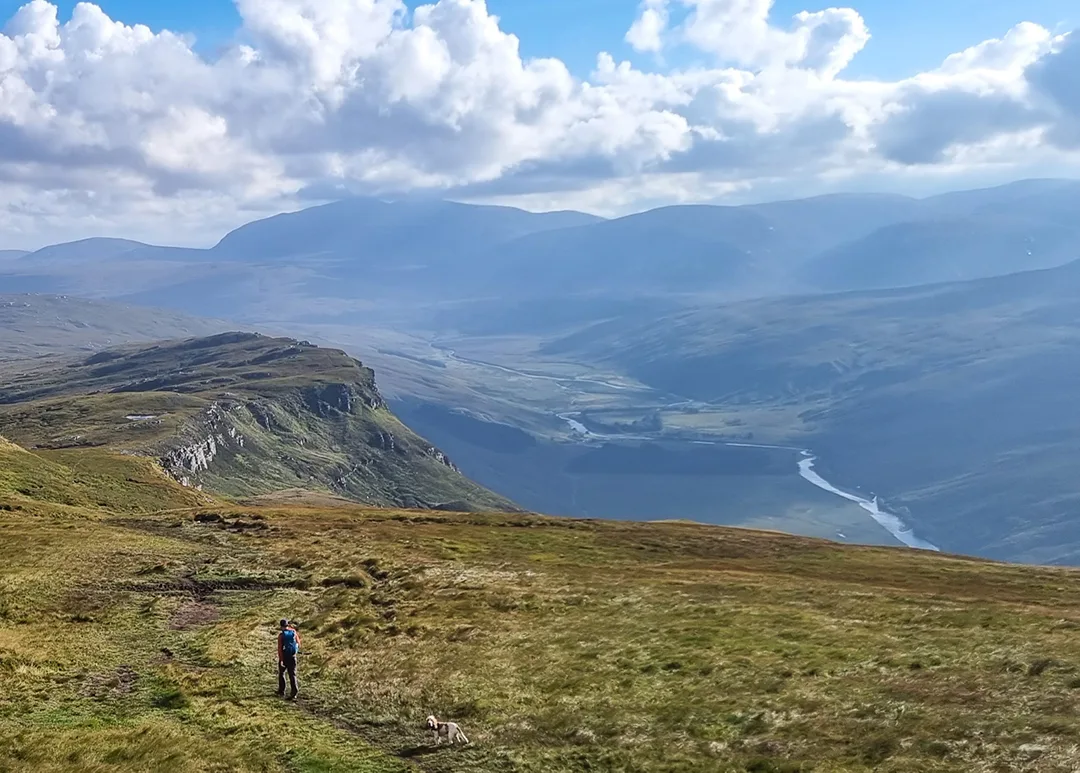 How hard is it to climb Ben Hope ?
The climb up Ben Hope is very steep, and it can be wet and boggy in places. The return journey is hard on your knees as the descent is sustained. However, Ben Hope is a great Munro for beginners as there is a clear route most of the way to the top. You will need navigation experience as in mist, low clouds or fog, you can easily get disorientated on this hill due to the wide plateau.
If you are carrying a GPS or mapping app, you reach the plateau with its cairn markers at around 700m. Make sure you take it slow to follow the cairns down – there are cliffs off to your side. The cairn markers will take you most of the way to the summit.
Whilst this is an easier Munro, don't climb up expecting a wee trip up Arthur's Seat. You will need hill walking gear and be prepared for the weather to change in a heartbeat – mist, fog and rain can sweep in quickly. If you haven't hill walked before, have a look at my beginners guide to hillwalking in Scotland – and make sure you have means of navigation in the mist and fog!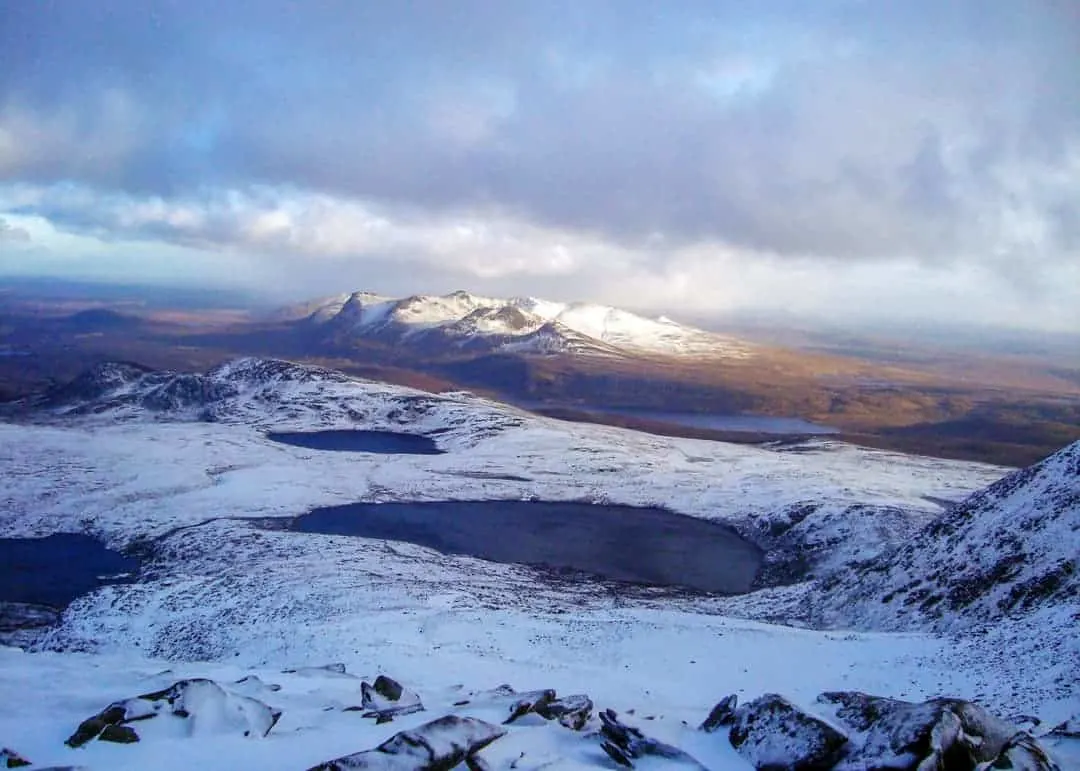 How to get to Ben Hope and Ben Hope Car Park
Ben Hope is to be found south of the hamlet of Hope. Parking for Ben Hope is at Muiseal marked on the map.
Love, from Scotland x
More iconic mountains in Scotland to climb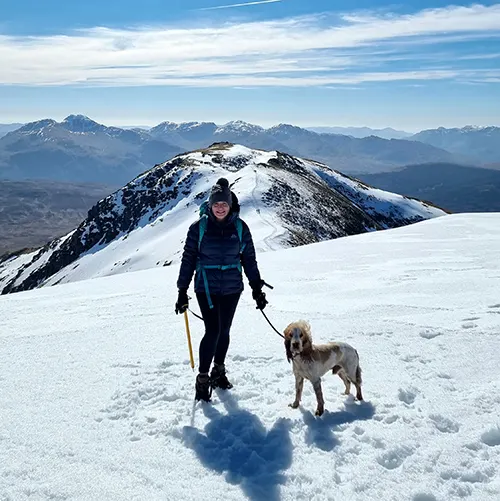 I'm Kate – a travel writer and photographer living in Scotland. Love, From Scotland is the Scotland travel guide that shows you where to stay and how to get outside in Scotland.