Hello from Scotland and goodbye to 2019 (and the 2010s!)
After spending much of last year exploring Scotland's far north-west coast and visiting 11 Hebridean islands, we spent most of this year 'off the beaten track' discovering Scotland's lesser-known destinations and hidden gems – including the furthest south and the furthest north we've ever been in Scotland! So, along with our epic trip to New Zealand, Australia and Dubai and this year's Munro bagging escapades, here are my best bits of 2019.
Grab yourself a mulled wine and a mince pie, it's a long one!
The best place we visited: the Cowal Peninsula & Pucks Glen
My favourite place we visited in Scotland this year really surprised me. I never expect to love Cowal. The luxury spa hotel we were staying in? Of course, but a tiny remote bit of Argyll in dreich and dreary winter? Not so much. In February, we took the very long and winding road south along Loch Fyne to stay in a tiny cabin at the lovely Portavadie Hotel and Spa*, overlooking one of the remotest and quietest parts of Scotland's west coast.
After soaking ourselves in Portavadie's wonderful infinity pool we went hiking on the beautiful Kyles of Bute, visited the gorgeous Ostel Bay with its sandy beach and views to Arran and discovered one of my new favourite places, Pucks Glen – a waterfall-filled spectacularly-deep gorge filled with tropical plants and an otherworldly atmosphere. Magical. If you are looking for peace, quiet, and sheer remote beauty then the Cowal Peninsula is for you. No wonder the Cowal Peninsula has long been known as 'Scotland's secret coast'.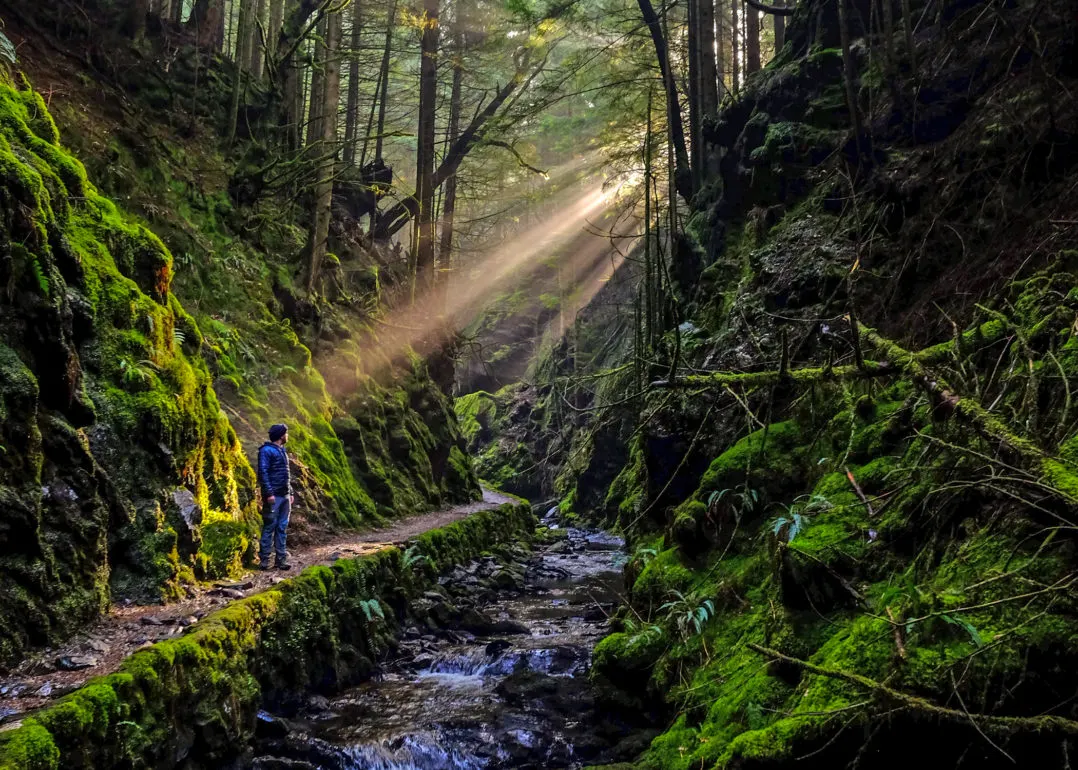 The hidden gem: South West Scotland
South-west Scotland has long been left off the list of the best places to visit in Scotland and that's a real shame, as South Scotland has just as much to offer as the Highlands in my opinion. We visited South West Scotland twice in 2019, once to stay at the cool Balloch o'Dee campsite near Castle Douglas in their wee bothy and the second time to drive the new South West Coastal 300 road trip. Along the way we stayed in the quirky cool, Corsewall Lighthouse*, ate great food at Blackaddie House Hotel*, visited the most southerly point of Scotland and the highest village, and generally had a ball driving the whole coast of this beautiful part of Scotland.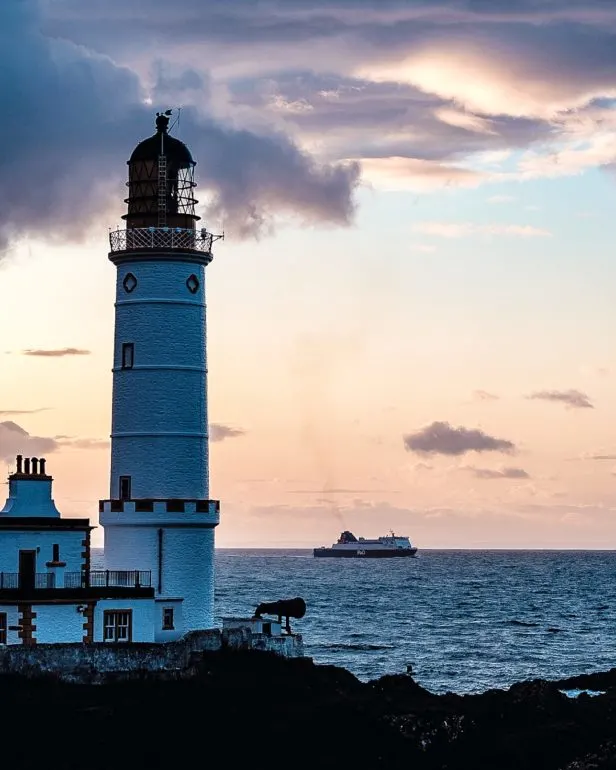 The place that left me wanting more: Orkney
I don't often describe my reaction to an invite to visit somewhere new in such cliches as 'I jumped at the chance" but Orkney had been on my bucket list for so long I even willingly climbed on a tiny LoganAir plane to get there. We spent four days in early spring exploring 3000 years of archaeology and history – including visiting the quite frankly unbelievable Skara Brae, Ring of Brodgar and Maeshowe, plenty of stunning cliff top walks with huge seascapes and discovered a personal connection to the island's Italian Chapel. Orkney quite simply blew me away. I'll be back, one day, I promise.
The rest of 2019 looked a little something like this…
January – Our trip to Australia, New Zealand & Dubai took up the whole month of January. It was so good to have sun for a month – and just let winter pass us by.
February – We stayed on Loch Lomond for our wedding anniversary and climbed up Conic Hill for an amazing winter sunset. We also stayed at Lazy Duck for the second time and Portavadie on Loch Fyne.
March – In March we went to Orkney for four days and I had an indulgent spa weekend with the best pal at Mar Hall near Glasgow.
April – We had a family weekend in Anstruther on the East Neuk of Fife. We hired a fisherman's cottage and ate and drank far too much between walking sections of the coastal path.
May – I went to Aberdeen and Aberdeenshire on a press trip and we spent a lot of time getting outside in Fife.
June – We stayed at Balloch o'Dee in Dumfries and Galloway and visited Dunrobin Castle whilst staying at the Birdwatchers Cabin.
July – We took a holiday from Scotland and headed to Pollensa in Mallorca for a family break in the sun – complete with a lot of paddleboarding.
August – We spent August at home in Edinburgh enjoying the delights of the Edinburgh festival.
September – We spent a week on a narrowboat cruising the beautiful Yorkshire Dales.
October – We drove the South West Coastal 300 around beautiful Galloway and Ayrshire and stayed at Whispering Pine Lodge on Lochy Lochy.
November – We took a trip north to Glen Affric to stay at Eagle Brae, along with a stop at the Inn at Loch Tummel for autumn colours at the Hermitage.
December – the end of the year has seen us settle in at home – we may be moving to a new house in 2020, so we have been busy putting our flat on the market. Keep your fingers crossed for us. Countryside here we come!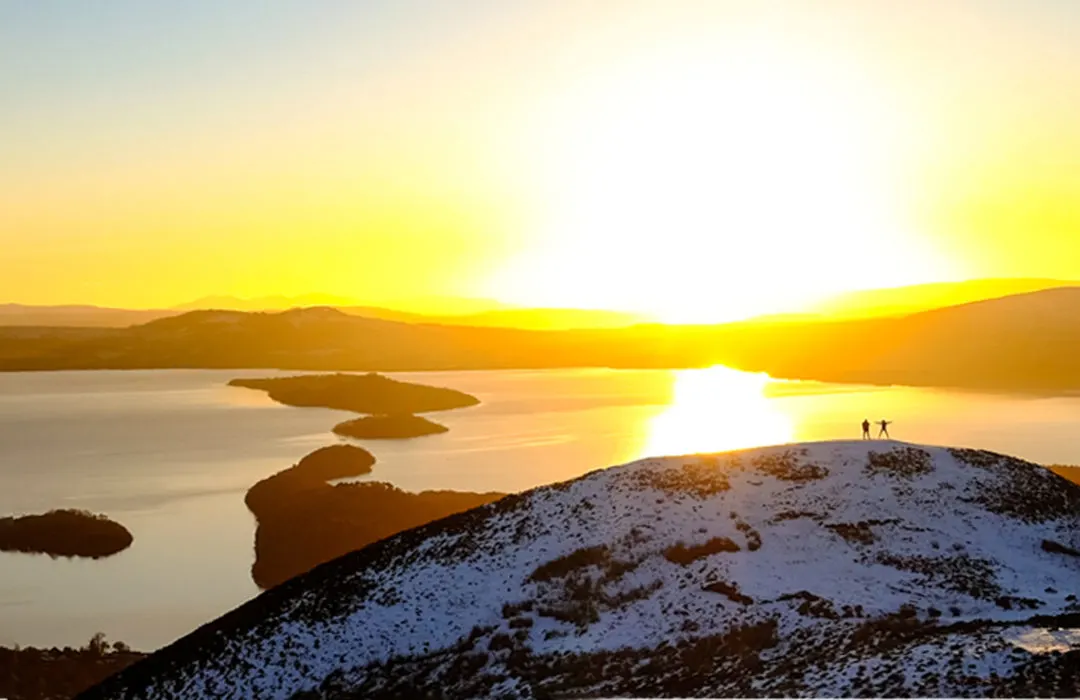 2019 in Munros (and other mountains)
My one true love might be hill walking but with increasingly gammy knees, I've to take it easy for much of the year, sadly I'll never again reach the heights of 2017 when I climbed 18,000m and 21 Munros. However, we still managed to have quite a few brilliant days out in the hills.
We started the year in New Zealand by climbing the magnificent Mount Roy on New Years Day. At 1,578 m (5177 ft) Mount Roy was also significantly higher than our last big hill – Ben Nevis. Sadly Mount Roy has recently become something of a New Zealand tourism attraction, thanks to a certain Instagram shot you can take from a promontory known as Roy's Peak. In fact, taking the shot is now so popular that there is often a queue. For most people, the shot is the sole reason for climbing halfway up a mountain. They don't even reach the summit.
What's the point in that? Instead, I climbed to the top of that 5000ft hill!
Back in Scotland, we finally got to the top of the tough Ben Vane at Loch Lomond (after failing without crampons last winter) slid around on a very icy Ben Lomond, visited the Angus Glens to climb Mount Keen and climbed two Munros – Schiehallion and Meall Nam Tarmachan for the second time. We also had a great evening on Conic Hill in the snow and finally, to finish off the year in style we climbed the Pap of Glencoe.
We also spent a lot of time in Fife, walking miles and miles of the Fife Coastal Path, along with learning to stand up paddleboarding (or falling off paddleboarding) along with horse riding through the countryside, and mountain biking at Lochore Meadows. I'll never be a fan of mountain biking – give me a horse any day!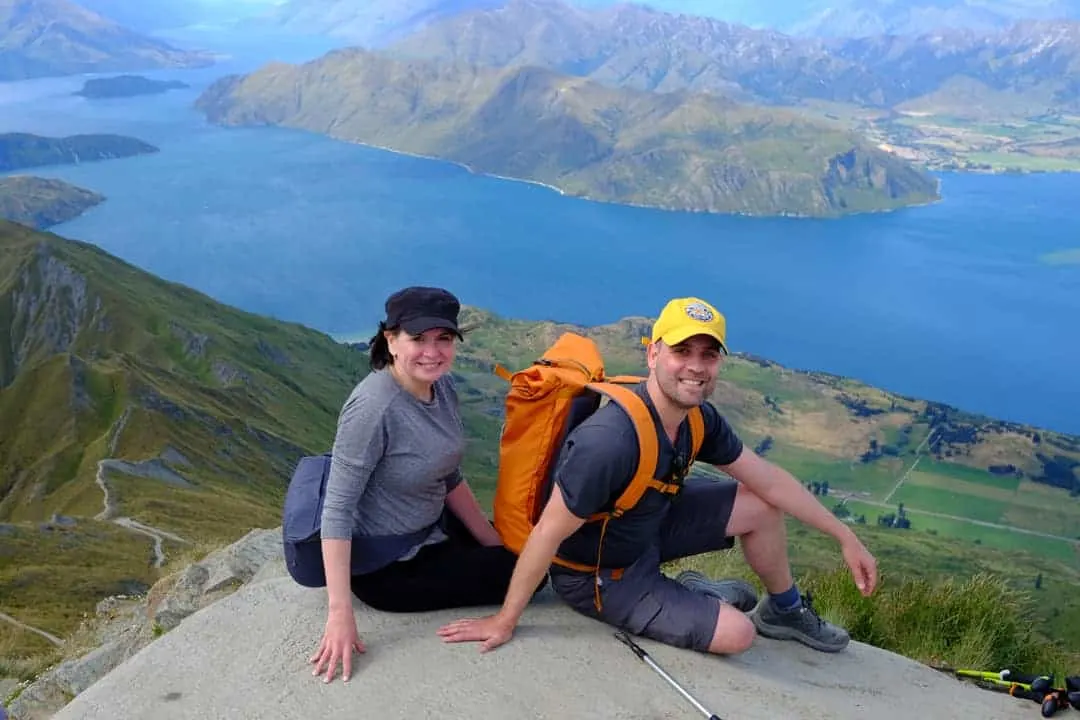 The best places we stayed in Scotland in 2019
We stayed in lots of incredible wee places this year – from a really cute shepherds hut on Craigduckie Farm, had an indulgent girls weekend at Mar Hall, went camping in the Bothy at Balloch O Dee and a log cabin at Loch Lomond Waterfront and most recently the Whispering Pine Lodge. However, three places really stood out – and it is no coincidence they are all cabins – I love staying in a log cabin in Scotland!
The Birdwatchers Cabin, Loch Fleet
The North Coast 500 might be right outside your door, but hidden on its own beach, the silence at Birdwatcher's Cabin is only interrupted by the whistling cry of an osprey taking flight over Loch Fleet's endless stretch of sand dunes, mudflats, and 100-year-old Scots pinewoods.
The Birdwatcher's Cabin* is the kind of place once discovered that you want to keep to yourself. From the lovely and a genuinely warm welcome we received from hosts Lizzie & Boban, an early morning wander through the woods with friendly Shoto (we almost bundled him into the car) incredible osprey watching from our deck, and rather excellent food… It's no hyperbole that we were really reluctant to leave the Birdwatchers Cabin.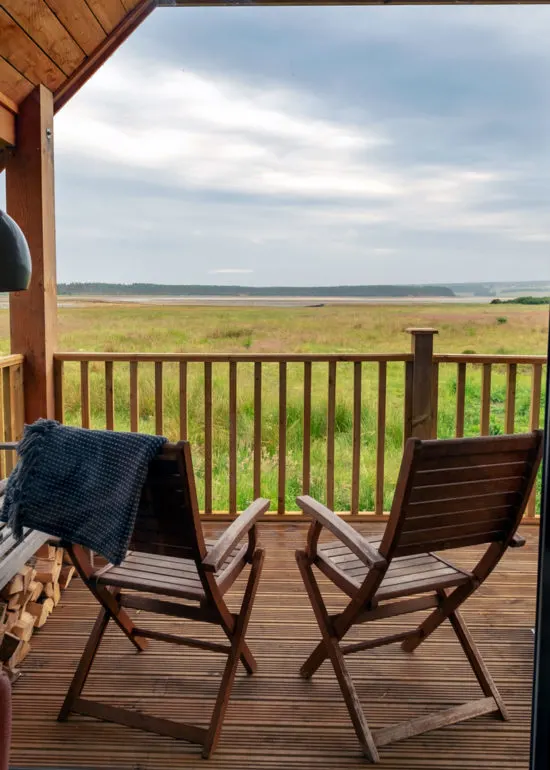 The Lambing Bothy, Lazy Duck
I can't be alone in dreaming of becoming a 'little house on the prairie' homesteader so a stay Lambing Bothy, own tiny off-grid hut in the woods, was a wee dream of a stay. We'd spent a few days last summer in Lazy Duck's simply wonderful Woodman's Hut, a tiny house for two made out of a 260-year-old Scots Pine and completely fallen in love with the place.
Sitting in its own acre of land, the Lambing Bothy comes complete with its own small herd of Soay sheep from Shetland and a group of nosy chickens. Best described as 'off-grid plus', inside, the Lambing Bothy has a comfy high box bed, a wood burner to keep the cabin cosy – there is even wifi if you really need it.
That is where your city-slicker luxuries end. Like all good eco-huts, your composting loo is out the back hidden in the woods – going to the loo in the morning, opening the windows to spot the local red squirrels and deer, surrounded by nature is quite a humbling experience.
Eagle Brae, Glen Affric
In an ancient Caledonian forest, between two of Scotland's most beautiful glens sits Eagle Brae, ten beautiful self-catering cedar log cabins. For those looking for completely unique accommodation in the Scottish Highland, Eagle Brae offers true luxury – an incredible sense of place in the landscape, wonderful peace and quiet, and genuine warmth in welcome.
This year saw a return to Eagle Brae – we previously stayed in Loxia which sits on its own lake complete with its own ducks and this year took friends and their dog to stay in Aquila with its incredible view across Strathglass and the river below. With Shanti, their own gorgeous Bernese Mountain Dog strolling around, Eagle Brae is proudly dog-friendly and being the highlands of Scotland there are hundreds of miles of trails – just try and stop your dog exploring!
We are totally in love with Eagle Brae and are always incredibly reluctant to leave. Eagle Brae is Highland Scotland at its most beautiful.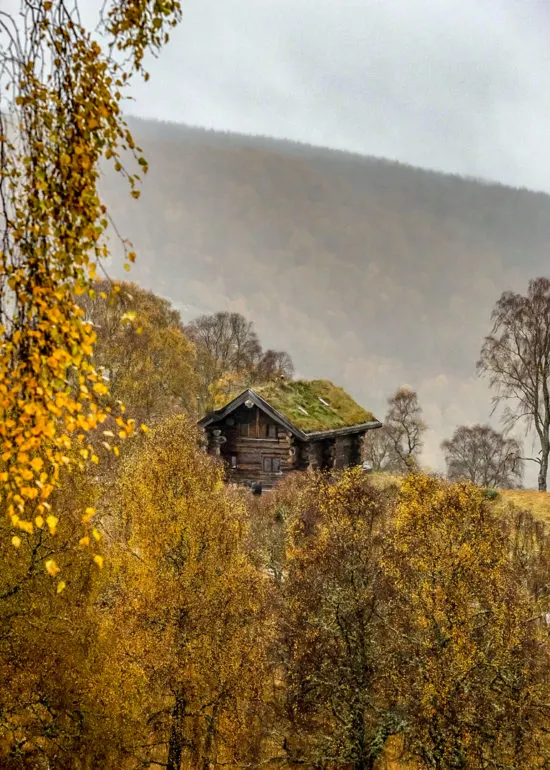 A trip to New Zealand
Whilst I love Scotland – I do love seeing the world and in 2019 we took trips to Australia, New Zealand, Dubai, a family holiday Mallorca – and even a week on a canal boat in Yorkshire!
We spent an amazing January visiting family in Sydney before flying to New Zealand – eating all the food in Christchurch, road-tripping New Zealand's South Island to Milford Sound, hiking to the foot of Mount Cook, staying on Lake Tekapo and hiking up to Lake Marion in the Fiordland National Park. New Zealand has long been on my bucket list of places to visit and we've made a pact to go back regularly – and that is coming from someone who is terrified of flying!
I mean, seriously, New Zealand gives Scotland a run for its money…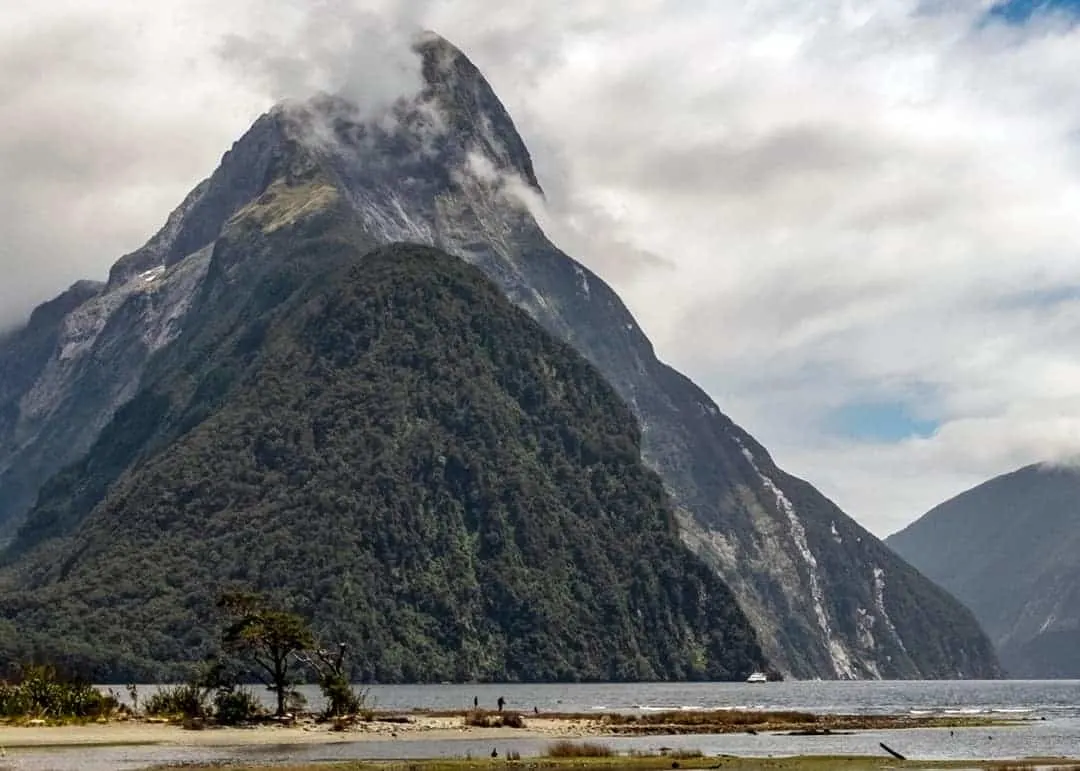 So that was my 2019. Thanks to all of you who have popped by, commented, said hello, or followed me on Facebook, Twitter, or Instagram in 2019. I really appreciate every visitor I get. In the last year, Love From Scotland has again brought me amazing opportunities to get involved with some great tourism campaigns – I've worked with Destination Orkney, Visit Aberdeenshire, Welcome to Fife and Visit South West Scotland, along with a host of accommodation providers. I hope you enjoyed following along!
Finally, as always I have to say thanks to my partner in crime for another great year. My Scotland adventures just wouldn't be as fun without you! I can't wait to see what 2020 and the next decade brings for us.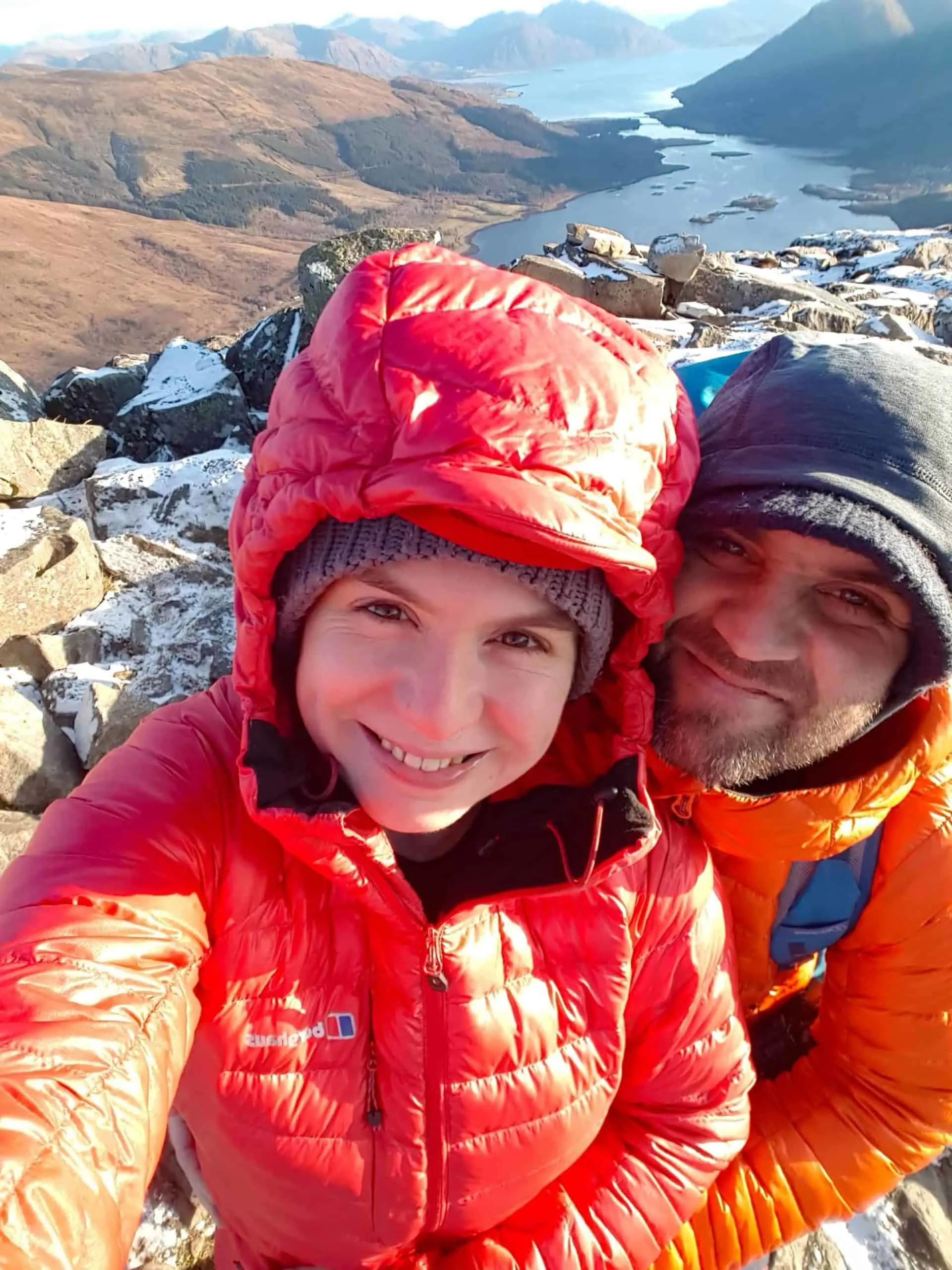 Have a fabulous time whatever you get up to over the holidays.
As always, love from Scotland! xx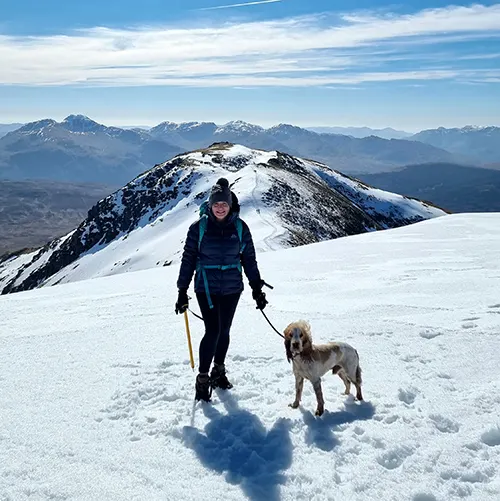 I'm Kate – a travel writer and photographer living in Scotland. Love, From Scotland is the Scotland travel guide that shows you where to stay and how to get outside in Scotland.