Planning a road trip around Scotland? Me too! It's my favourite way to travel around Scotland. I love the variety, I get to see everything and road-trippin' soothes a serious case of itchy feet. Plus Scotland is one of the world's best countries for road tripping. Planning your itinerary? Here are 10 incredible Scotland road trip routes to drive. Let's road trip!
1. The best bits of central Scotland road trip
First visit to Scotland and only have a short time? Want to get a taste of the 'best bits'? Then this Scotland road trip itinerary is for you.
Starting in Scotland's capital city, road trip via Stirling to visit Loch Lomond and the Trossachs National Park – get active climbing Conic Hill for incredible views of the Loch.
Then head north to explore Scotland's most famous glen, Glencoe and on to Loch Ness where you can watch the boats sail down the Caledonian Canal and take a boat trip to spot Nessie and see Urquhart Castle.
From Loch Ness the road trip turns back east across Scotland to discover Highland Perthshire. Visit the crowning place of the King of Scots, Scone Palace, feed red deer with Highland Safaris and visit Loch Tay.
Make your final stop at North Queensferry to view the Forth Bridge from close up – the perfect last memory of your central Scotland road trip!
---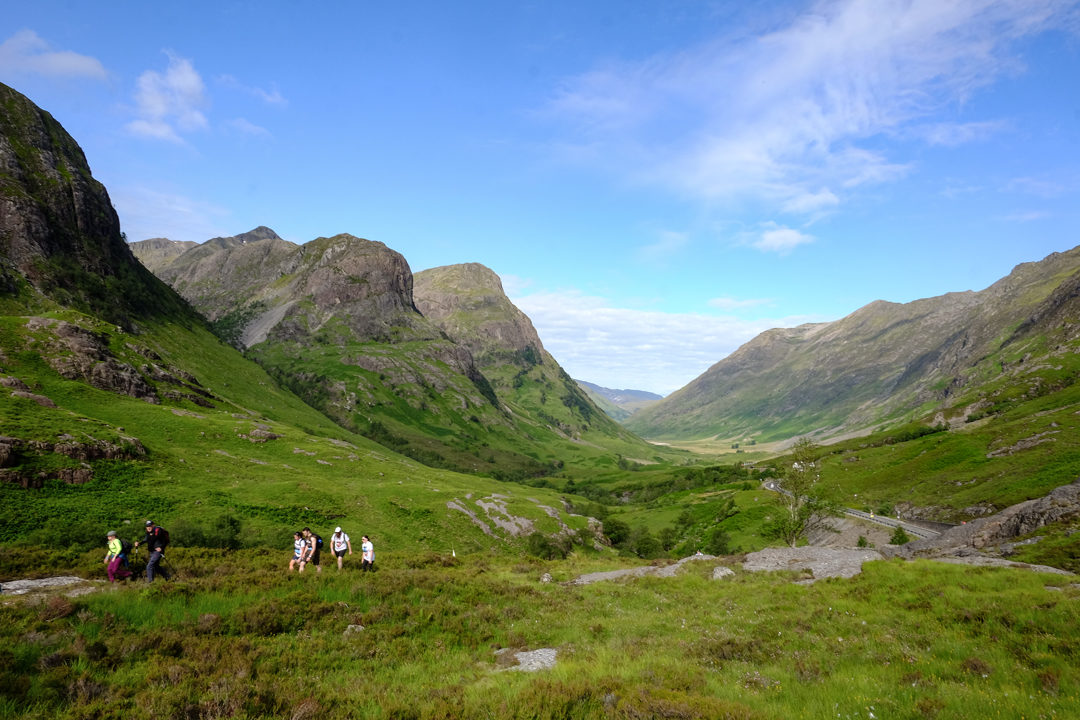 2. Eat your way through the East Neuk of Fife
The seaside villages of the East Neuk of Fife must be some of Scotland's prettiest. The East Neuk (or eastern corner) of Fife stretches from Elie & Earlsferry north to Crail and was once the heart of the east coast of Scotland's fishing trade.
The tiny harbours along the East Neuk may now be home to more pleasure boats than those landing lobster and crab, but the area's fishing history now gives it its charm.
However, the Kingdom of Fife is not just a pretty place – with farms as far as the eye can see, freshly landed scallops and langoustines, a farm to table philosophy, Michelin-starred restaurants, award-winning food festivals, artisan food shops and unique spirits, Fife has truly made a name for itself as a foodie destination.
Fancy a lobster roll, spotting some puffins and a stroll along a beautiful beach? Then go on a Scotland road trip to visit the East Neuk of Fife.
---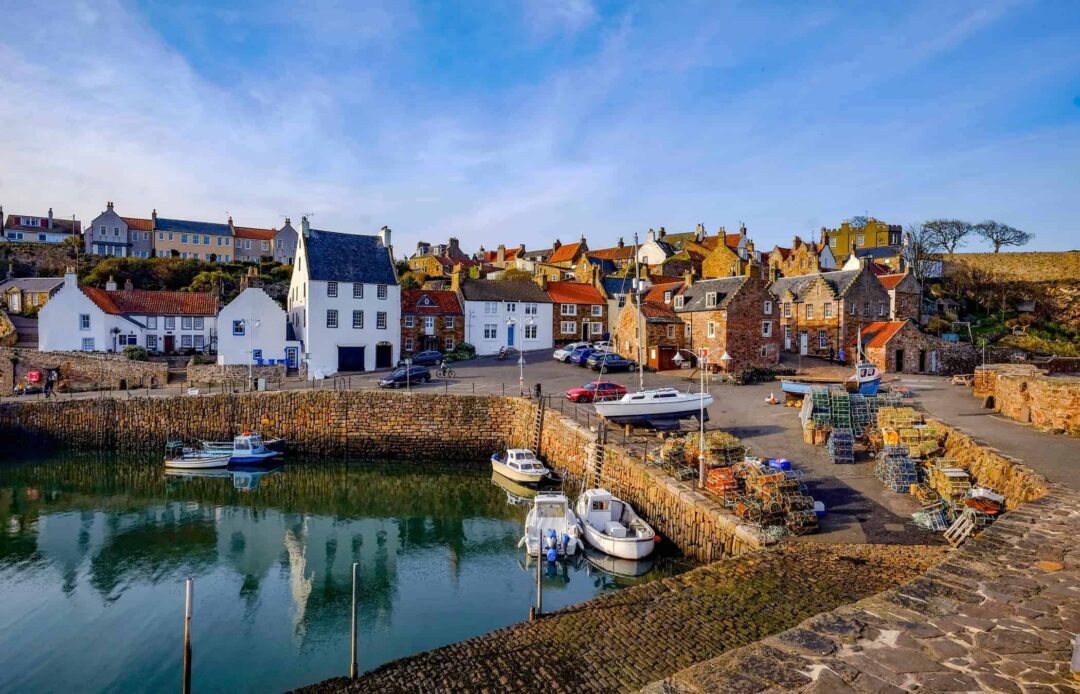 3. Go island-hopping on the west coast
With spectacular white sandy beaches, soaring mountains and cute seaside towns it's no wonder that Scotland's islands are the first place many people think of when planning a trip to Scotland.
Thinking about island hopping in Scotland? Grab a ferry hopping ticket from CalMac (hopscotch ticket HOP7) and sail from Skye to Mallaig, Kilchoan to Tobermory, and Craignure to Oban.
First visit the Isle of Skye where you will see the Black Cullin, the Fairy Pools, Fairy Glen, Kilt Rock, the Old Man of Storr, The Quiraing, Neist Point Lighthouse and Loch Coruisk – phew! Then ferry hop from Skye to the Isle of Mull via the beautiful but remote Ardnamurchan to visit Tobermory and Calgary Bay.
From Mull, catch the ferry from Craignure to Oban where there are seafood restaurants aplenty and the Oban Distillery. To walk it all off climb up to McCaig's Tower for a fab view of the Isles.
---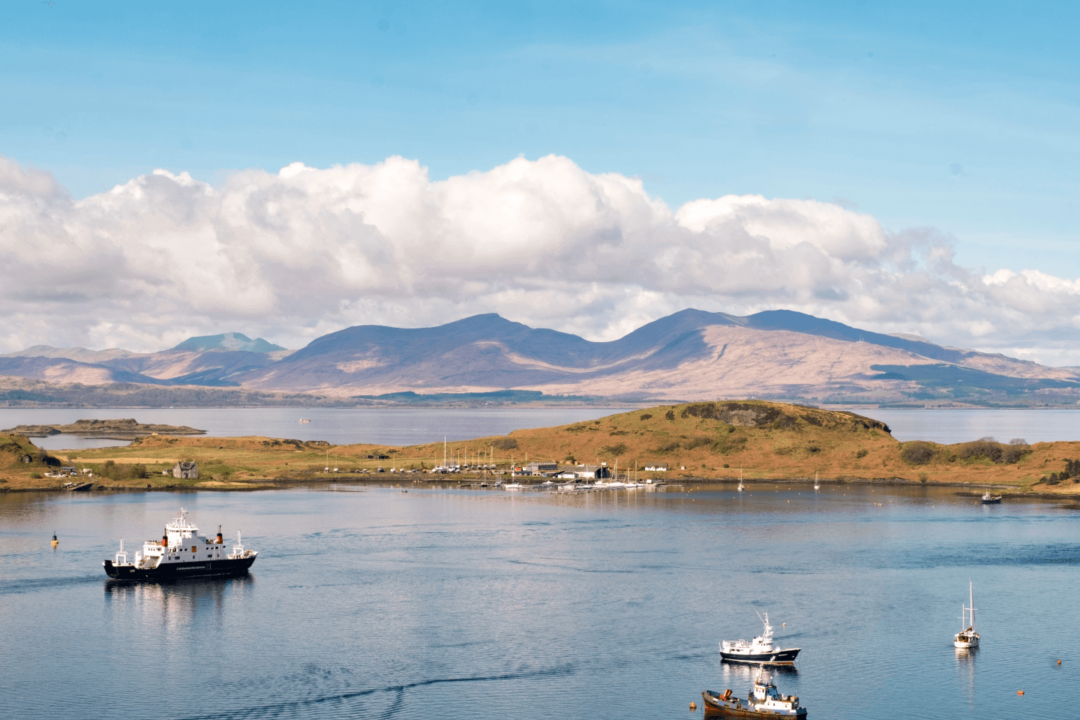 4. Drive the Moray Firth coastal road
The Moray Firth is Scotland's largest firth (sea inlet in Scots) stretching all the way from John O'Groats on the very north coast of Scotland to Peterhead in the east.
Much of the Moray Firth coastline has long been part of the North Coast 500, but the southern edge of the firth has been much more untouched by tourism.
Now part of a new initiative, the North East 250, whether you want to go dolphin spotting, sailing, or walking the Coastal Trail, exploring the Moray coast is about to become top of your Scotland list.
At first, the coastline might seem a little tame to the fjord-like dramatics of the west coast, but with picturesque harbour villages, waves crashing over towering sea cliffs, huge swathes of beach, incredible changing light and not forgetting a famous soup!
---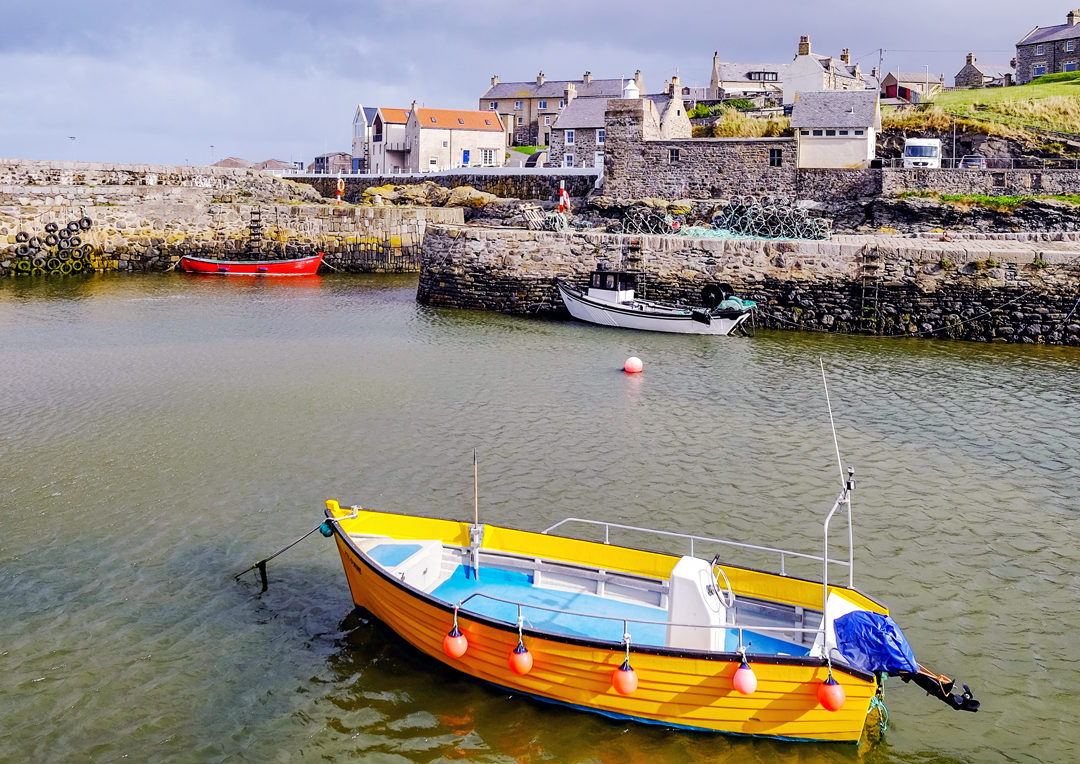 5. See sunny Scotland on the Angus Coastal Route
Scotland's northeast coast is as beautiful, wild, and as rugged as the west, but is often forgotten by visitors rushing past on the A90 heading north. Instead take the Angus Coastal Route (the A92), one of Scotland's most scenic roads, passing along the Angus, Kincardine and Aberdeenshire coast between the cities of Aberdeen and Dundee.
You can road trip the whole route 58 miles in a day, taking in castles, seaside towns and ports, and beautiful beaches.
On the way visit Dundee, Scotland's sunniest city and visit the stunning new Victoria and Albert Museum, buy smokies (a haddock delicacy) in Arbroath, stroll along Lunan Bay, one of Scotland's best beaches, and marvel at Dunnottar Castle perched on 200ft high sea cliffs and accessed from a tiny strip of land it is dramatic, foreboding and breathtaking.
---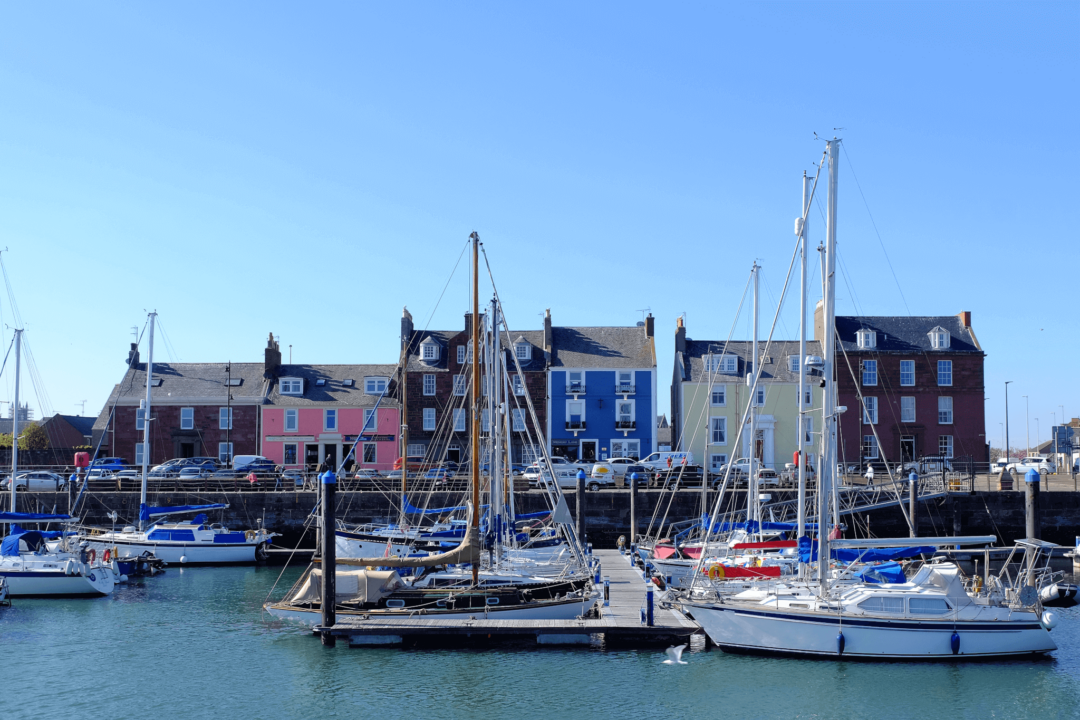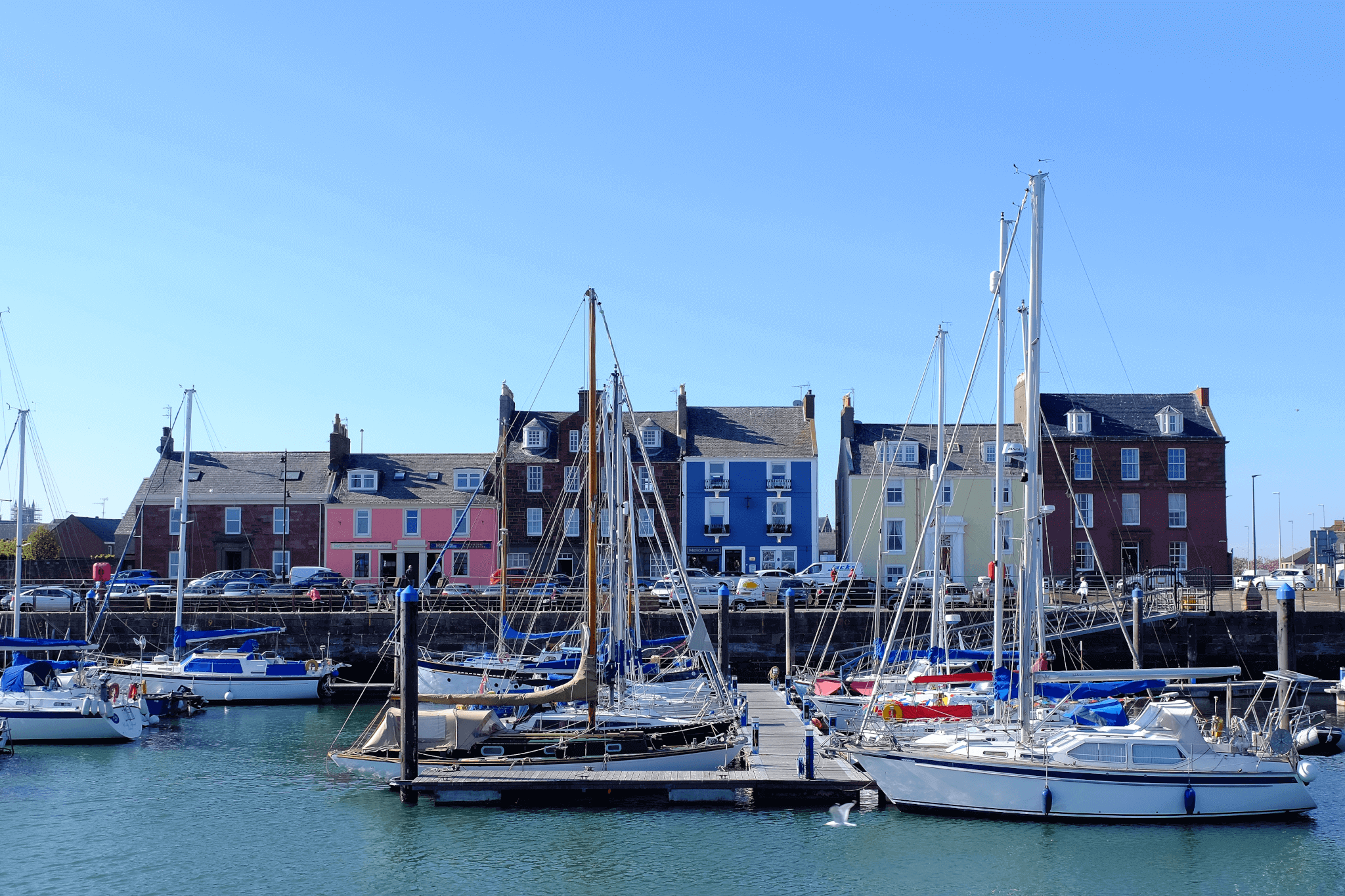 6. Find Scotland's most beautiful glens
In a country the size of Scotland, it's surprising that there are still parts of the country so remote that few people visit them. But road trip to the Inverness-shire glens of Glen Affric and Glen Strathfarrar in Strathglass, just 20 minutes south of Inverness, an ancient and undisturbed Scotland is revealed.
The first part of this road trip begs for you to dump the car and walk the 11-mile circular path around Loch Affric – one of Scotland's most awe-inspiring walks.
To the north of Glen Affric by the village of Struy is Glen Strathfarrar. Unlike Glen Affric, the road into Glen Strathfarrar is private – ensuring that the glen remains remote and quiet.
You can walk and cycle in Glen Strathfarrar all year round, but to drive in the glen you need a Glen Strathfarrar access permit – and only 25 cars are allowed in a day.
---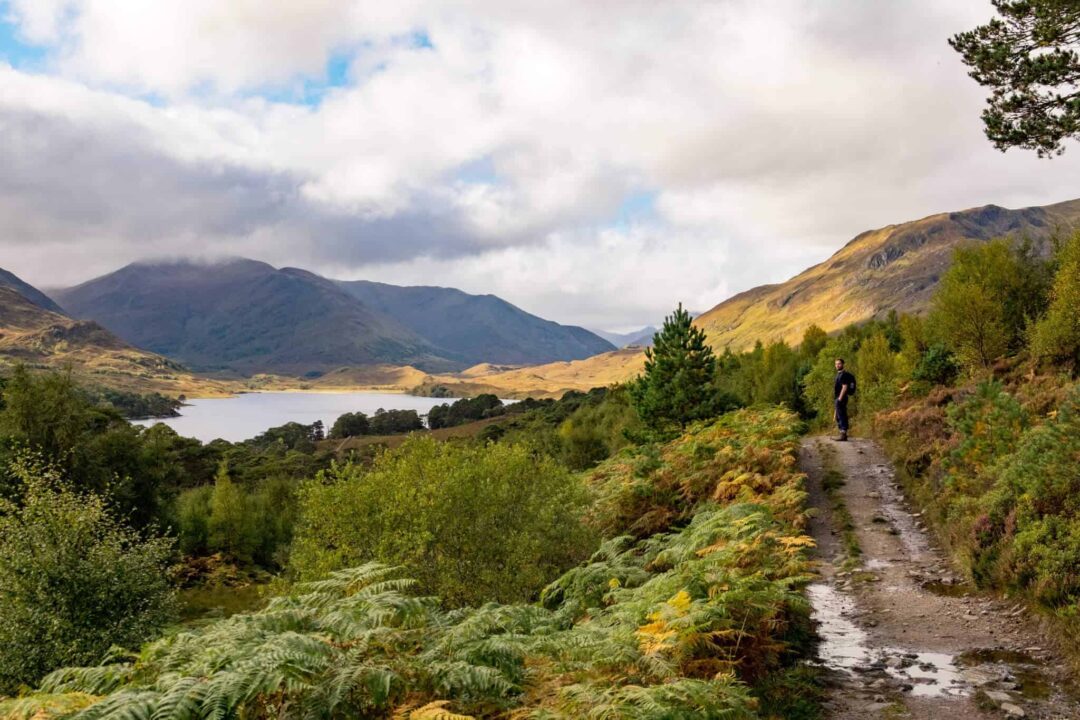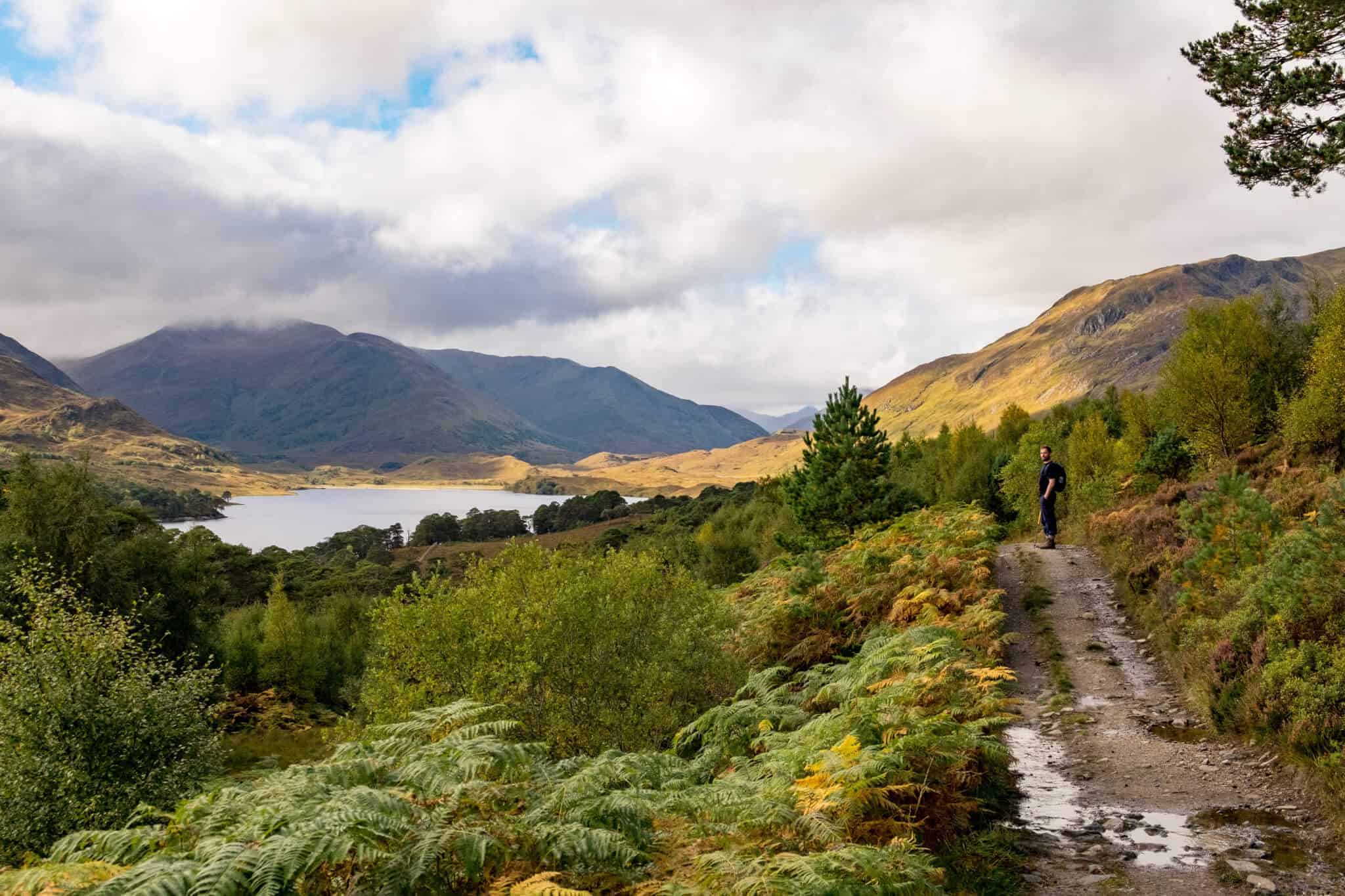 7. Drive the iconic North Coast 500
Scotland's most famous road trip takes in 500 miles around the north coast of Scotland taking in some of the most spectacular scenery in the world. From Inverness to Dunnet Head, Durness to Applecross, the North Coast 500 is a road-tripping route which takes you around the far north of Scotland.
With beautiful coastal scenery, gorgeous turquoise blue seas, dramatic driving roads, castles, and distilleries the route takes you through Inverness-Shire, the Black Isle, Easter Ross, Caithness, Sutherland, Assynt, and Wester Ross – with lots of optional detours along the way.
---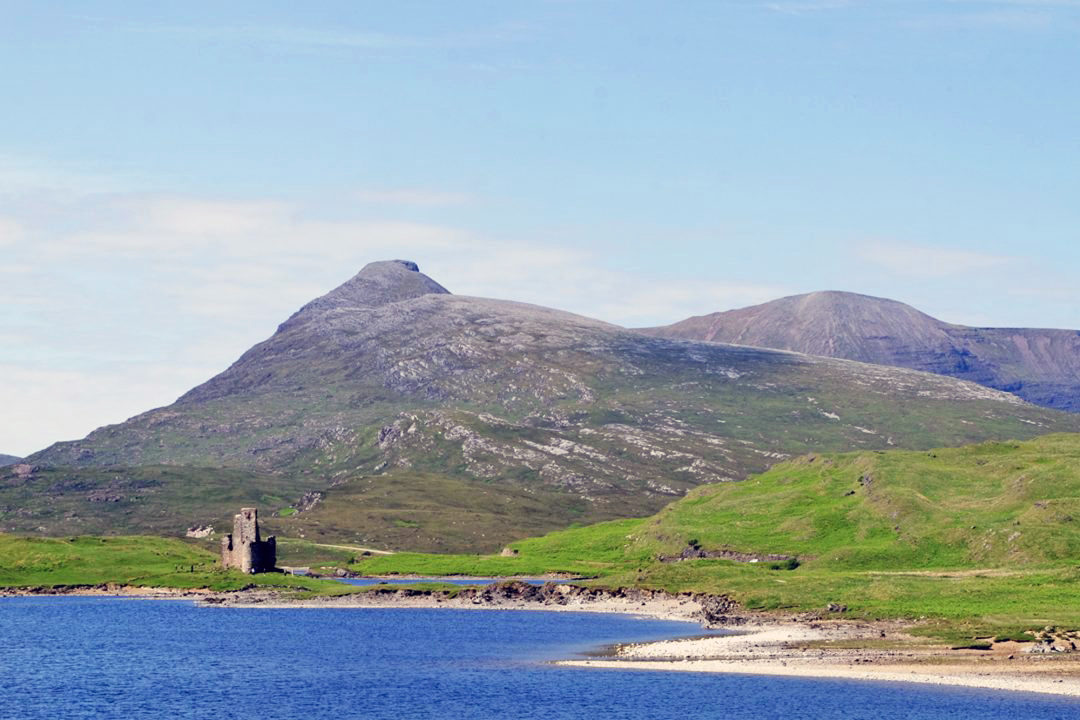 8. Go on a road trip adventure in the Outer Hebrides
A visit to the Outer Hebrides is an otherworldly dip into Scotland's remote edge of the world island culture. However, the Western Isles are more than Harris Gin, the home of the Gaelic language, the famous Callanish standing stones, Norseman tales and world-famous beaches and turquoise seas.
Drive this 130-mile long island chain 24 miles off the northwest coast of Scotland and for an incredible outdoor adventure.
Sail to Lewis and Harris from Ullapool – explore Harris's mountains by mountain bike and wild camp under the stars before ferry hopping south to go horse riding on stunning beaches on South Uist and kayaking around a castle and swimming with seals Barra before returning by ferry to the Isle of Skye.
It's an island-hopping road trip you will never forget…
---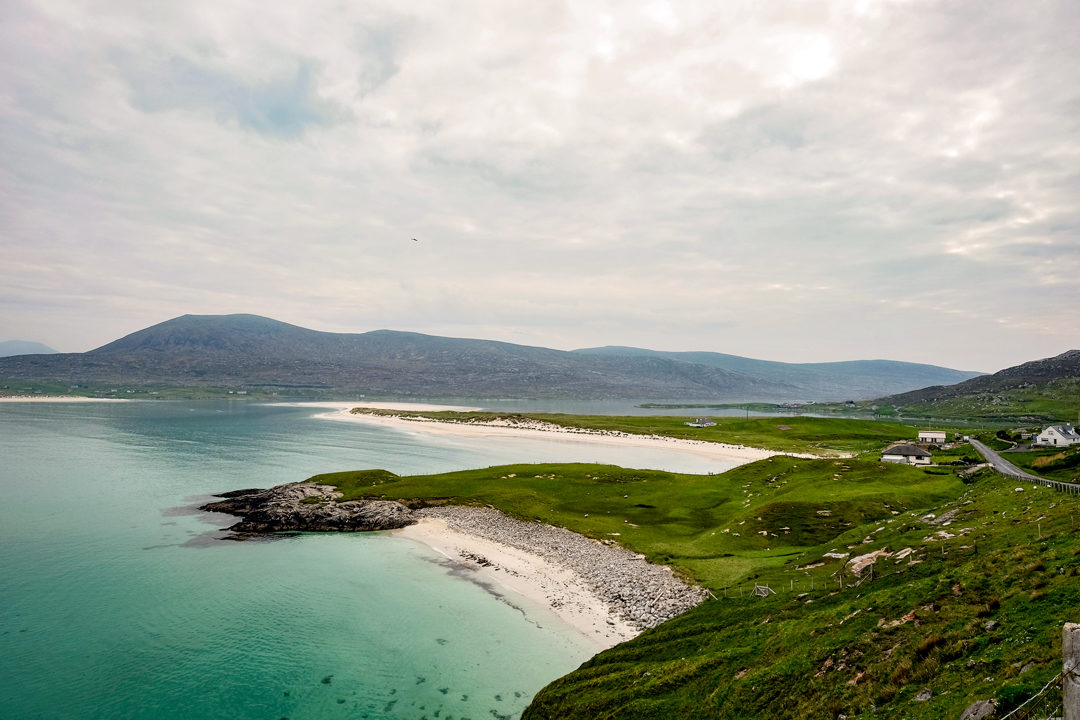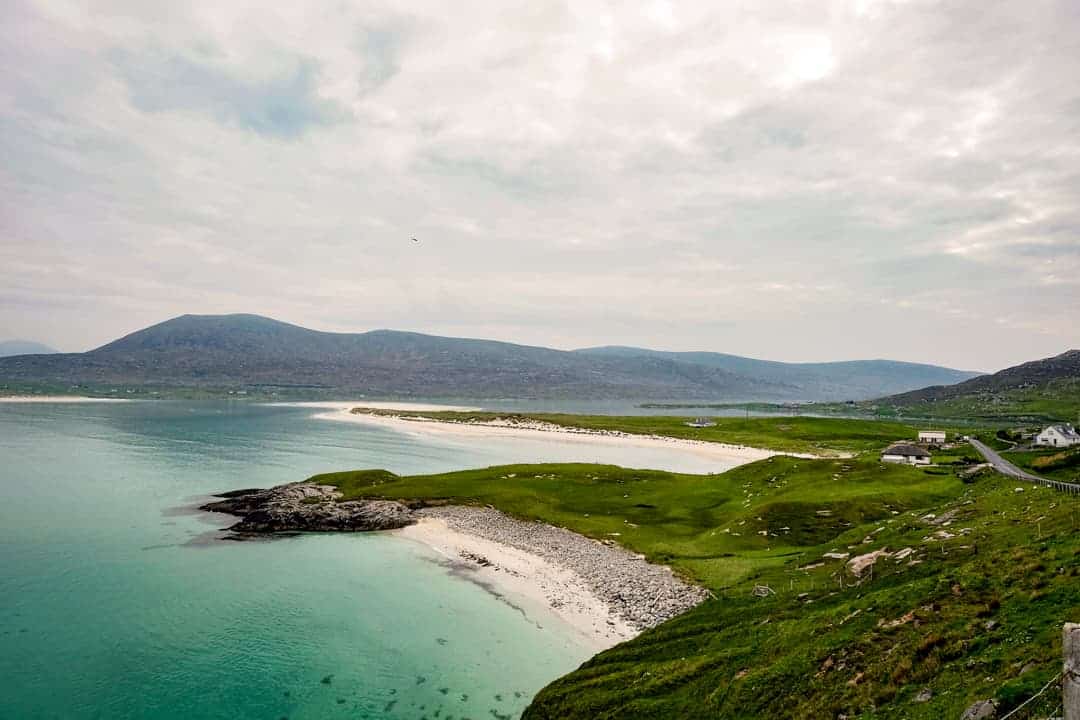 9. Discover the wilds of Wester Ross
With over 3000 square miles of soaring mountains and atmospheric glens, ancient Caledonian forest and wild beaches set against a backdrop of fjord-like lochs; Wester Ross is one of the world's most spectacular, and remote, regions.
Despite it having a very similar name, Wester Ross is not actually a George R R Martin fantasy 'beyond the wall' but it is beautifully wild and untamed.
'Wester Ross' or West Ross-Shire covers the western part of the Scottish highlands and includes the Kyle of Lochalsh, the famous Applecross peninsula, and the spectacular coast all the way up to Ullapool from the Isle of Skye.
Add in some of Scotland's best seafood, gorgeous villages, and a mild climate, Wester Ross is one of my favourite areas of Scotland.
---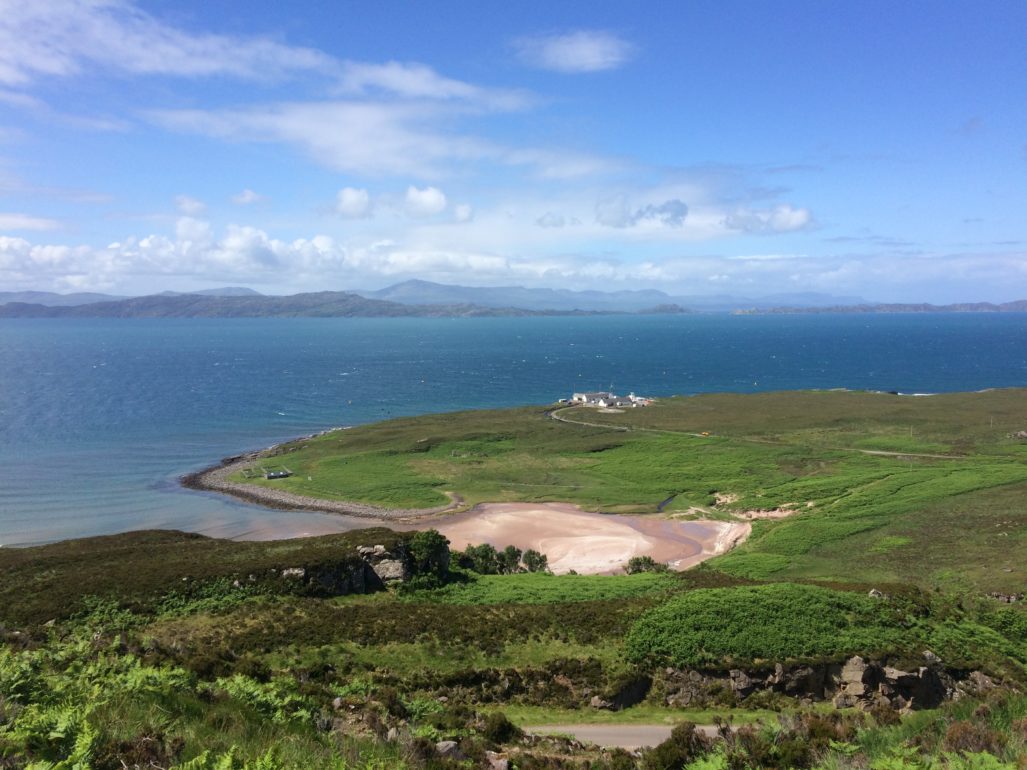 10. Drive your cruiser along the Caledonian Canal
Ok, so you might not sail the Caledonian Canal by car – but stretching the length of Scotland's spectacular Great Glen, the 62 mile Caledonian Canal is still one of Scotland's best driving routes.
Pick up a motor cruiser and sail coast to coast across Scotland from Fort William beneath the mighty Ben Nevis, through the maelstrom of the Fort Augustus Locks, across the huge expanse of Loch Ness past Urquhart Castle, to Drumnadrochit all the up to Inverness, taking in some of Scotland's most special scenery along the way.
Grab your crew and choose a skipper and discover a rather special (and fun!) way to spend a holiday.
---
Need more road trip in Scotland ideas?
Check out my video with BBC Scotland! Let's road trip!
Love from Scotland x