Like so much of Scotland missing from the 'things to see in Scotland before you die' lists, the Angus coast between Aberdeen and Dundee is underrated and crying out for you to visit. With beautiful beaches, the spectacular Dunnottar Castle, and as much fresh fish as you can eat, let's road trip!
Things to do on the Angus Coast
Scotland's northeast coast is as beautiful, wild, and as rugged as the west, but is often forgotten by visitors rushing past on the A90 heading north. Instead take the Angus Coastal Route (the A92), one of Scotland's most scenic roads, passing along the Angus, Kincardine and Aberdeenshire coast between the cities of Aberdeen and Dundee. You can road trip the whole route 58 miles in a day, taking in castles, seaside towns and ports, and beautiful beaches. On the way…
Marvel at Dunnottar Castle
Scotland has over 2000 castles, remnants of clans, garrisons, and kings and Dunnottar Castle located just to the south of Stonehaven near Aberdeen is one of the most famous. Perched on 200ft high sea cliffs and accessed from a tiny strip of land it is dramatic, foreboding and breathtaking.
The best views of Dunnottar Castle are actually from the cliffside path from Stonehaven. So why not walk to Dunnottar Castle? The walk is about 3 miles, however, in summer, there is a land train that will take you back again. The castle is privately owned by the Dunecht Estates and controlled by Clan Keith. Entry to the castle is £7 for adults.
After your walk, reward yourself with award-winning fish and chips from The Bay in Stonehaven.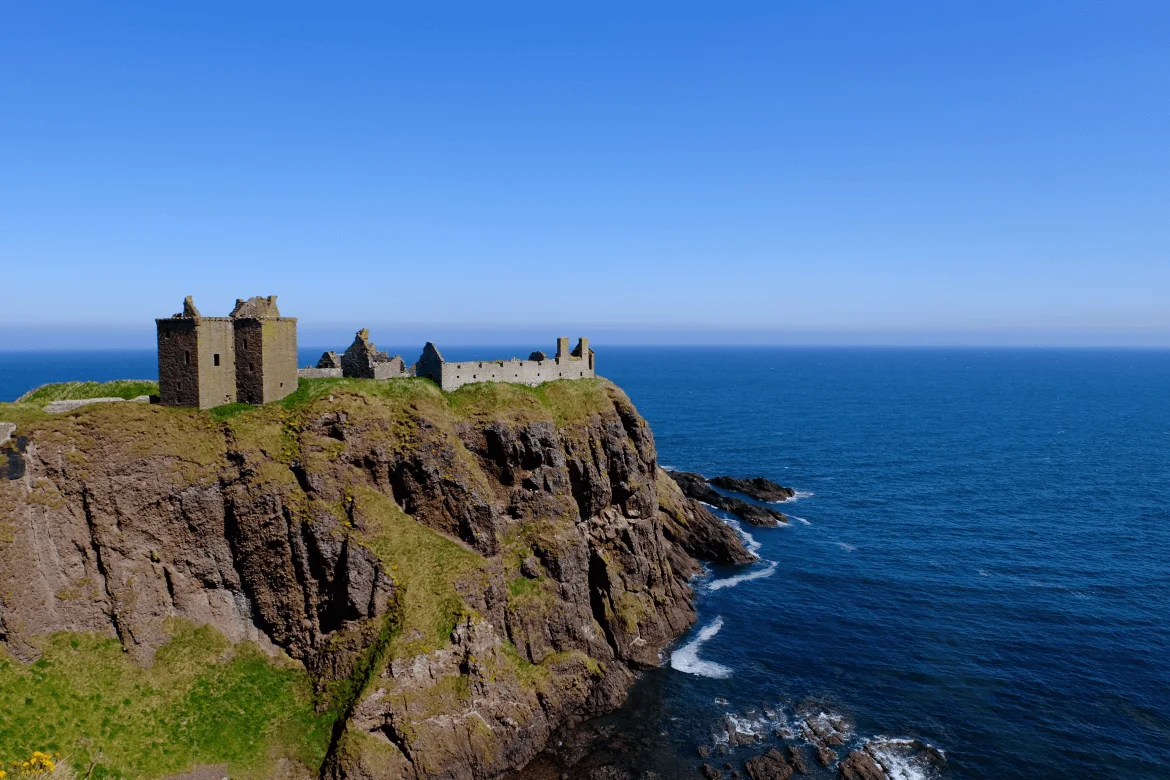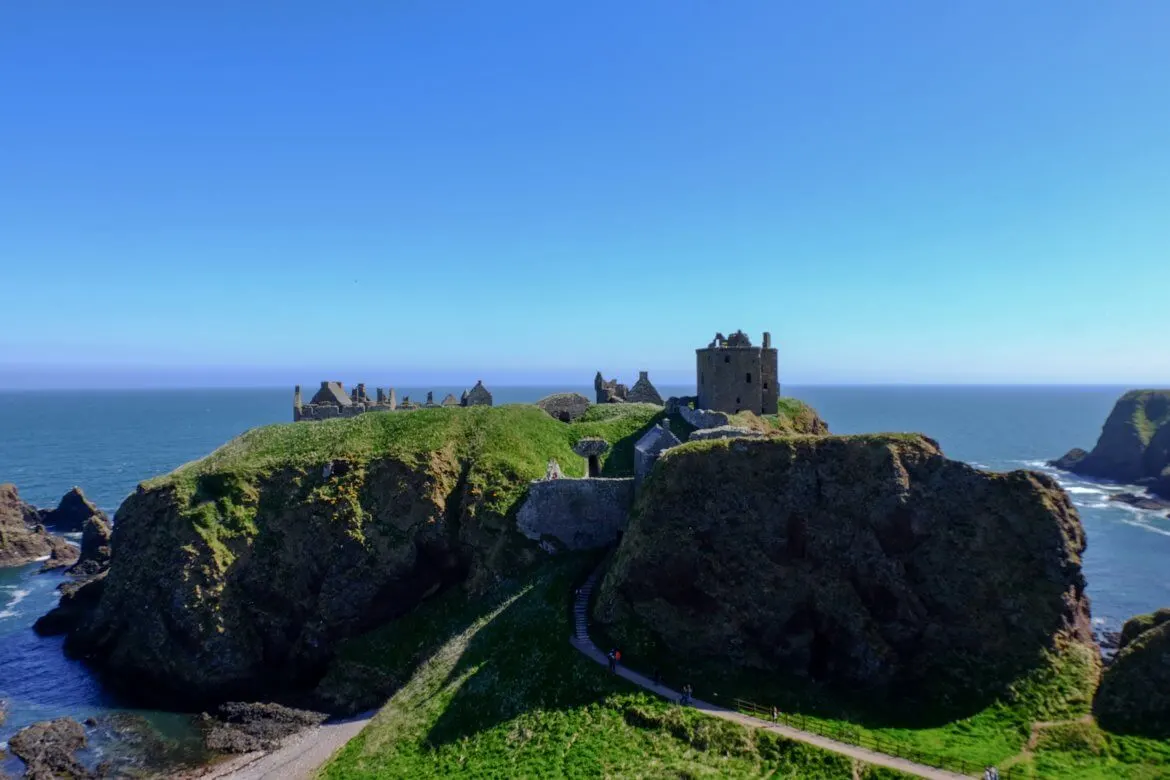 Buy Smokies in Arbroath
A 'smokie' is a delicacy of the harbour town of Arbroath. Haddock is dried in salt and then smoked over oak and beech chips for about an hour, often over whisky barrels. There are now around 15 small family smokie producers in Arbroath, firmly keeping the local fishing industry alive. After peeking into all the smokies you can find, have a wander around the pretty harbour.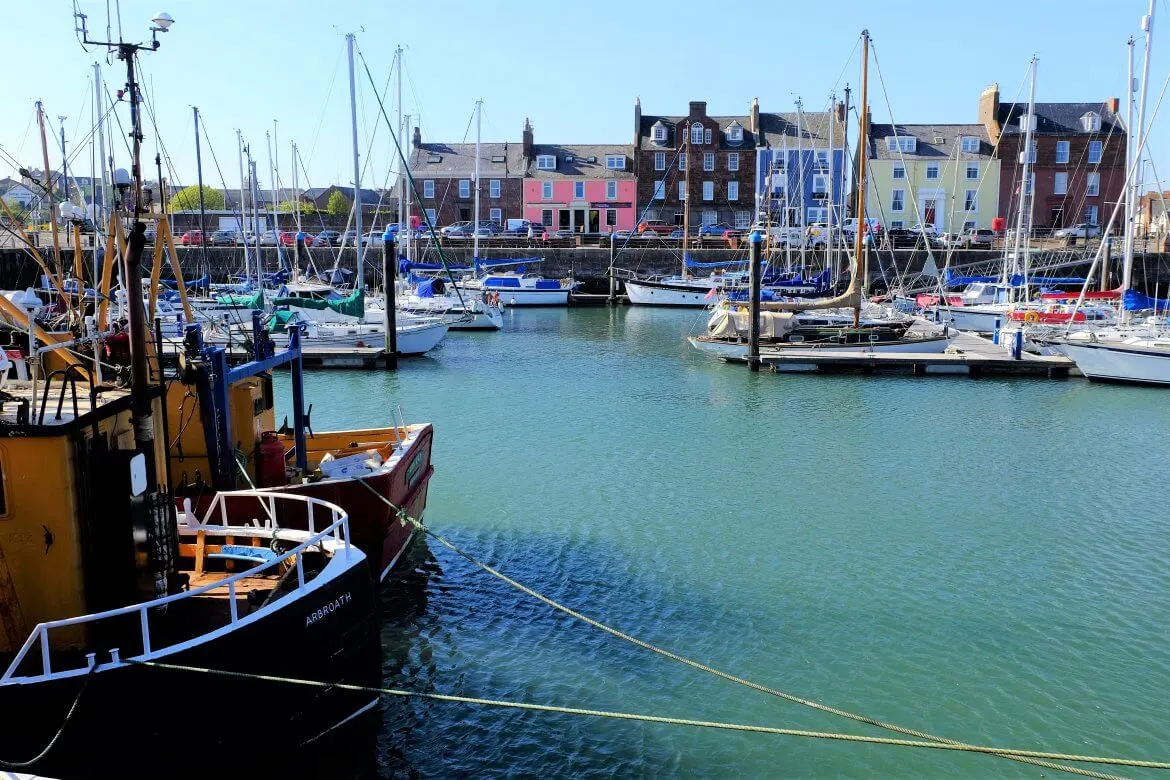 Stroll along Lunan Bay
On arriving at Lunan Bay, you can understand why it appears on the list of Scotland's best beaches for it is an absolute beauty. Plus you can have it all to yourself, as the huge sweep of sand has been left relatively untouched – there is plenty of room for everyone. Lunan Bay Diner provides a campsite, cafe and farm shop.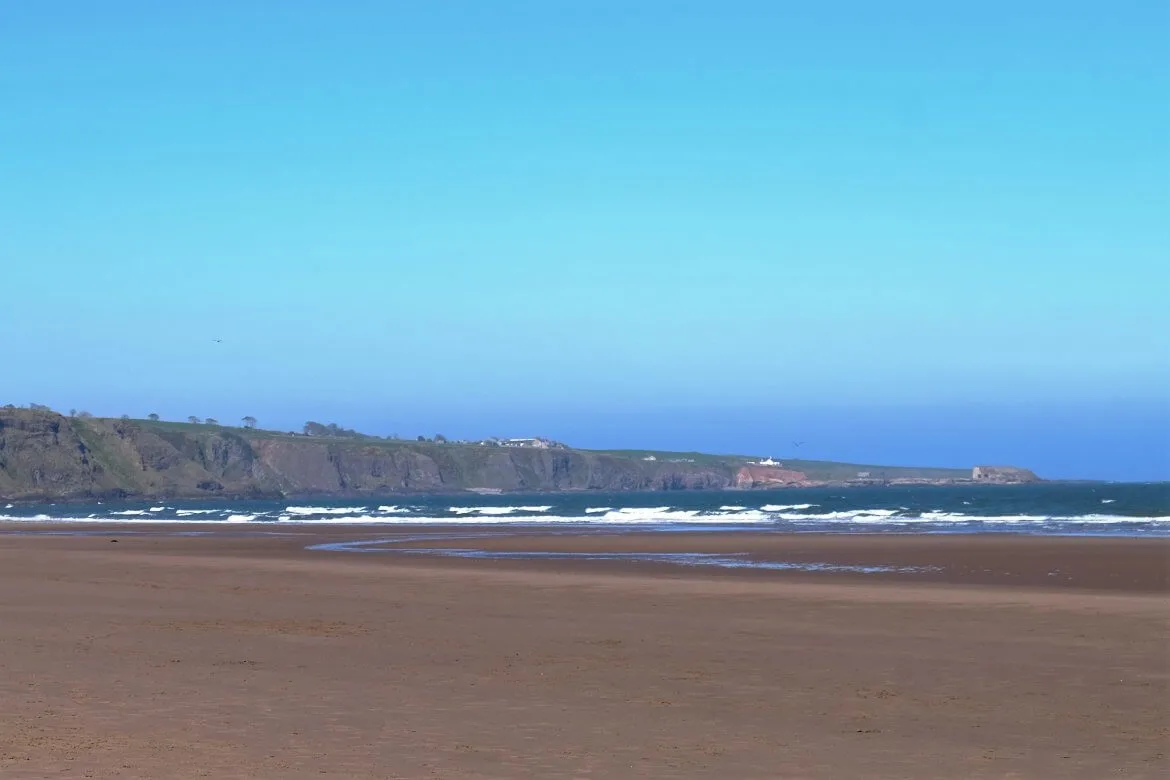 Go bird watching at Montrose Basin
The whole Angus coastline is a haven for bird life but Montrose Basin, an enclosed estuary home to over 80,000 migratory birds is a mecca for bird watchers. Managed by the Scottish Wildlife Trust there is a visitor centre, walks around the reserve and viewing huts. Admission to the reserve is £4 for adults, children free.
Discover Sunny Dundee
The city of Dundee is also known as Scotland's sunniest city (although this is disputed by Aberdeen) and on a good day in Scotland, the toun and its waterfront along the River Tay sparkle. Dundee is undergoing something of a renaissance to become 'Scotland's coolest design city' with a new extension to the town being built down to the waterfront – including a rather spectacular new building to house the V&A in Scotland. Whilst the V&A won't be open until 2018, you can still visit the RSS Discovery at Discovery Point, and view local artists at the nationally renowned Dundee Contemporary Arts.
Let's road trip! Love, from Scotland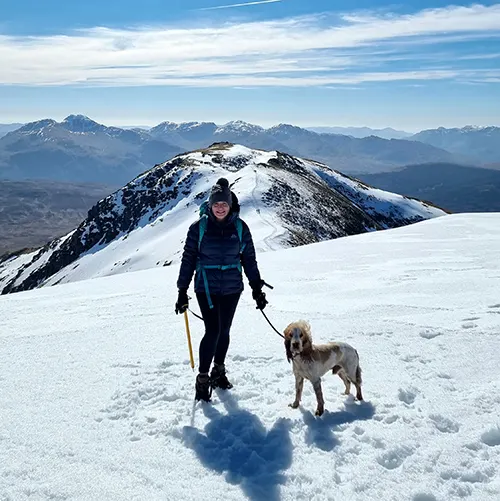 I'm Kate – a travel writer and photographer living in Scotland. Love, From Scotland is the Scotland travel guide that shows you where to stay and how to get outside in Scotland.