Fancy learning to cook? Why not escape to the Scottish countryside for a cookery class at the luxurious Ballintaggart Farm in Highland Perthshire.
I admit I have a hankering to up sticks and retreat to the countryside. It's a lovely daydream to have, but having the guts to do it is another thing entirely. However, the more I explore Scotland, the more people I meet who have made that jump to a rural life, leaving the city behind. It's inspiring to meet these people, it makes you realise it's possible. One couple who have done just that is Rachel and Christopher Rowley who escaped from Edinburgh to open Ballingtaggart Farm in Highland Perthshire.
Edinburgh foodies might recognise the Rowleys from legendary supper club Charlie and Evelyn's Table, to which the couple welcomed over 500 people into their home. Through the supper club the couple discovered a love of cooking and hosting, which led to Chris leaving the corporate world behind to retrain as a chef in London. In 2016, they returned to Scotland to open Ballintaggart Farm.
Ballintaggart – cookery school in Scotland
At its heart, Ballintaggart is all about the Rowleys love of food. A converted steading behind the couple's farmhouse is where you'll find their cookery school. They also boast an event space which hosts supper club style 'feast nights' and 'maybe second weddings' and offer two luxurious bedrooms which come with cream tea and homemade cakes. With a nod to where they started, guests are now served breakfast on their original supper club table, which belonged to Chris's grandparents, Charlie and Evelyn.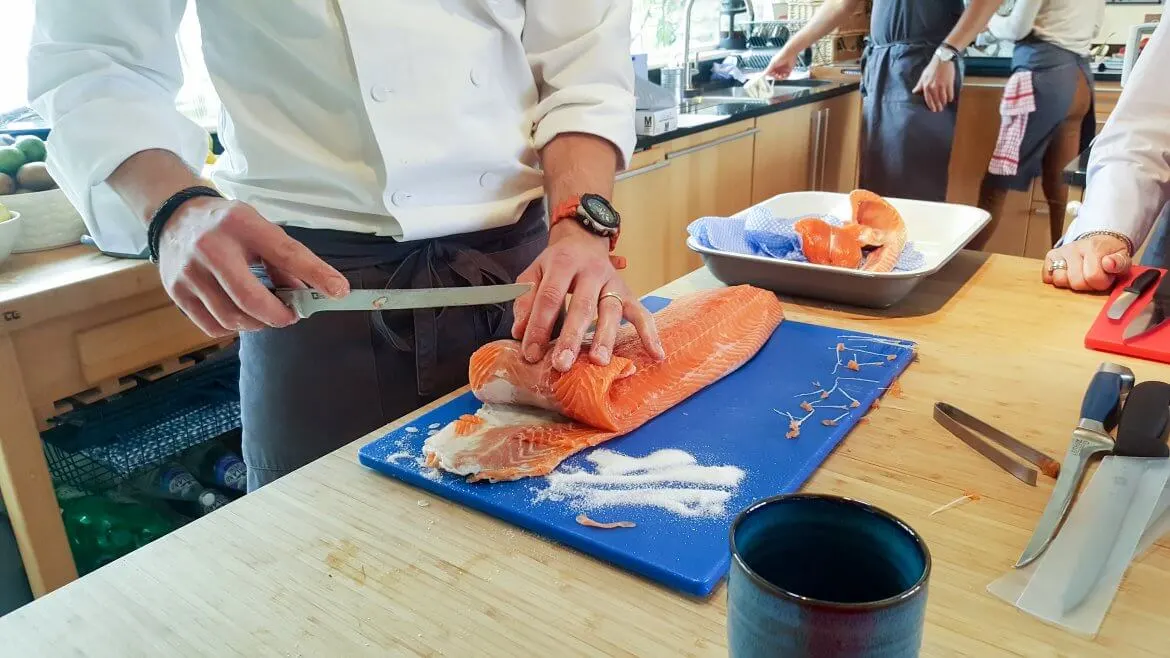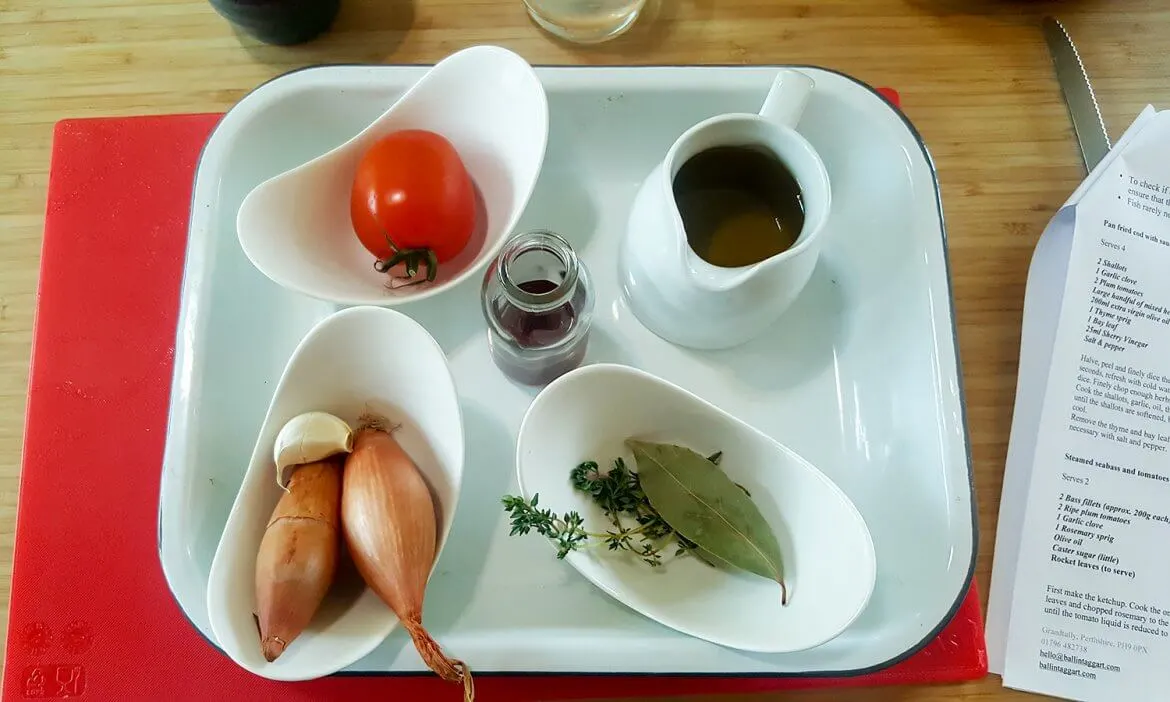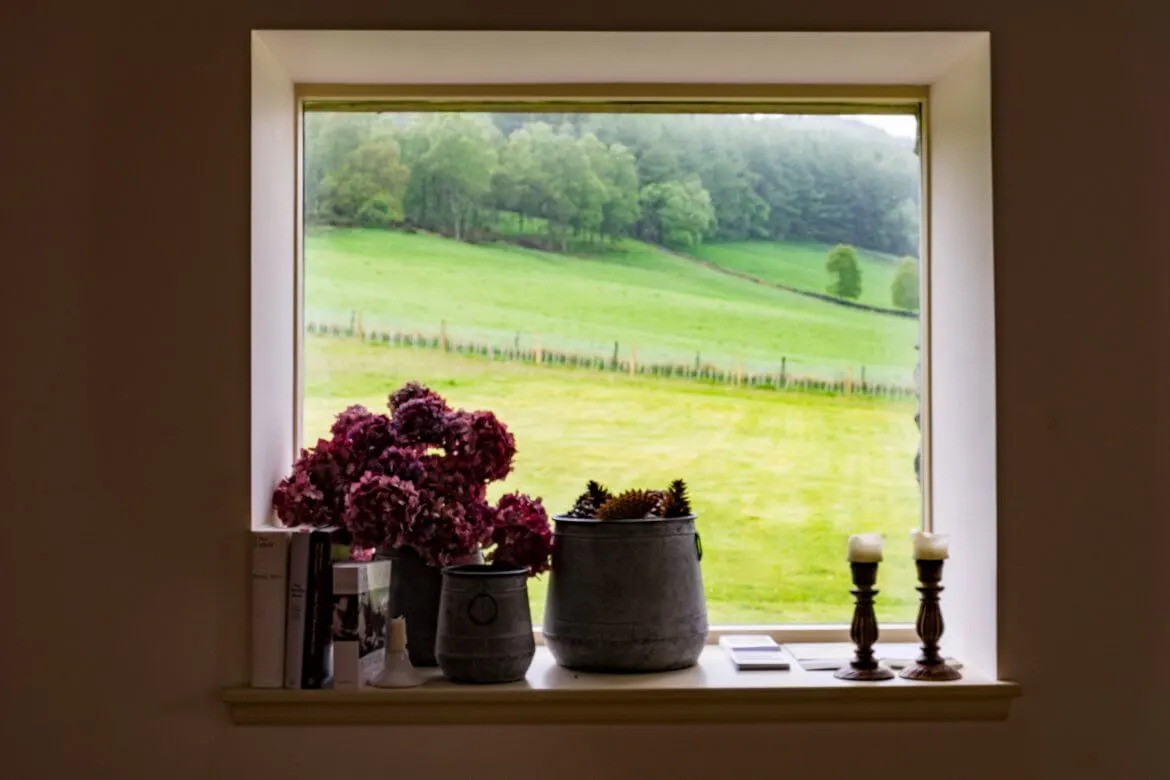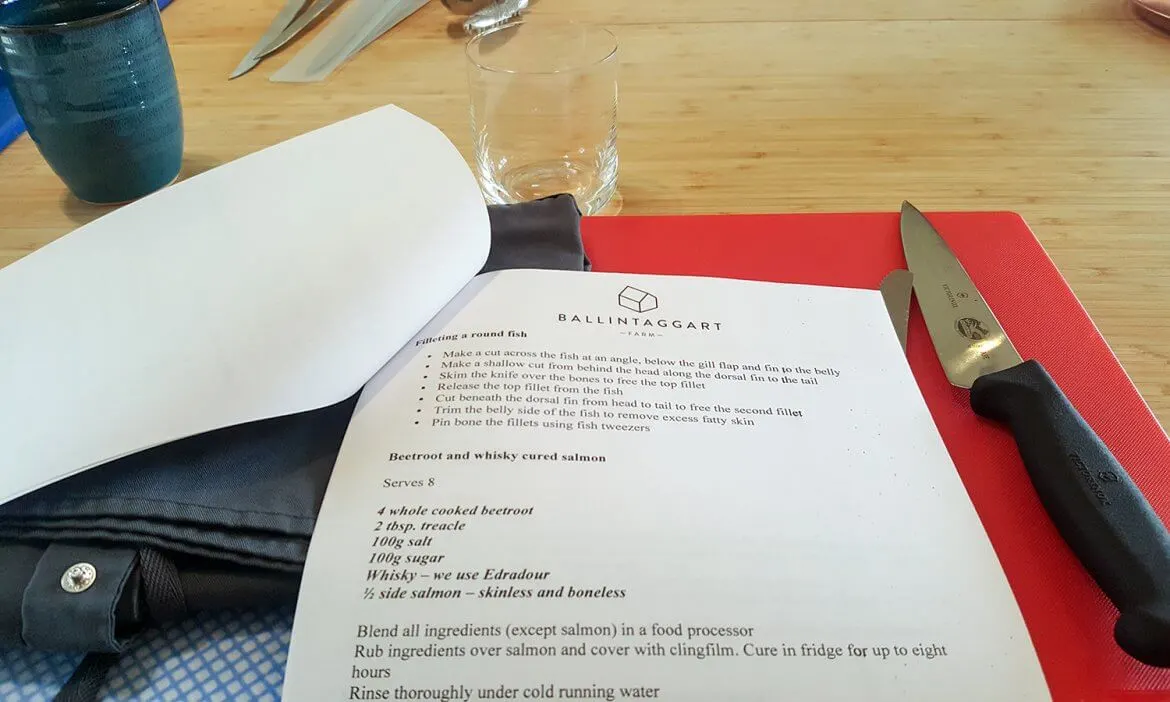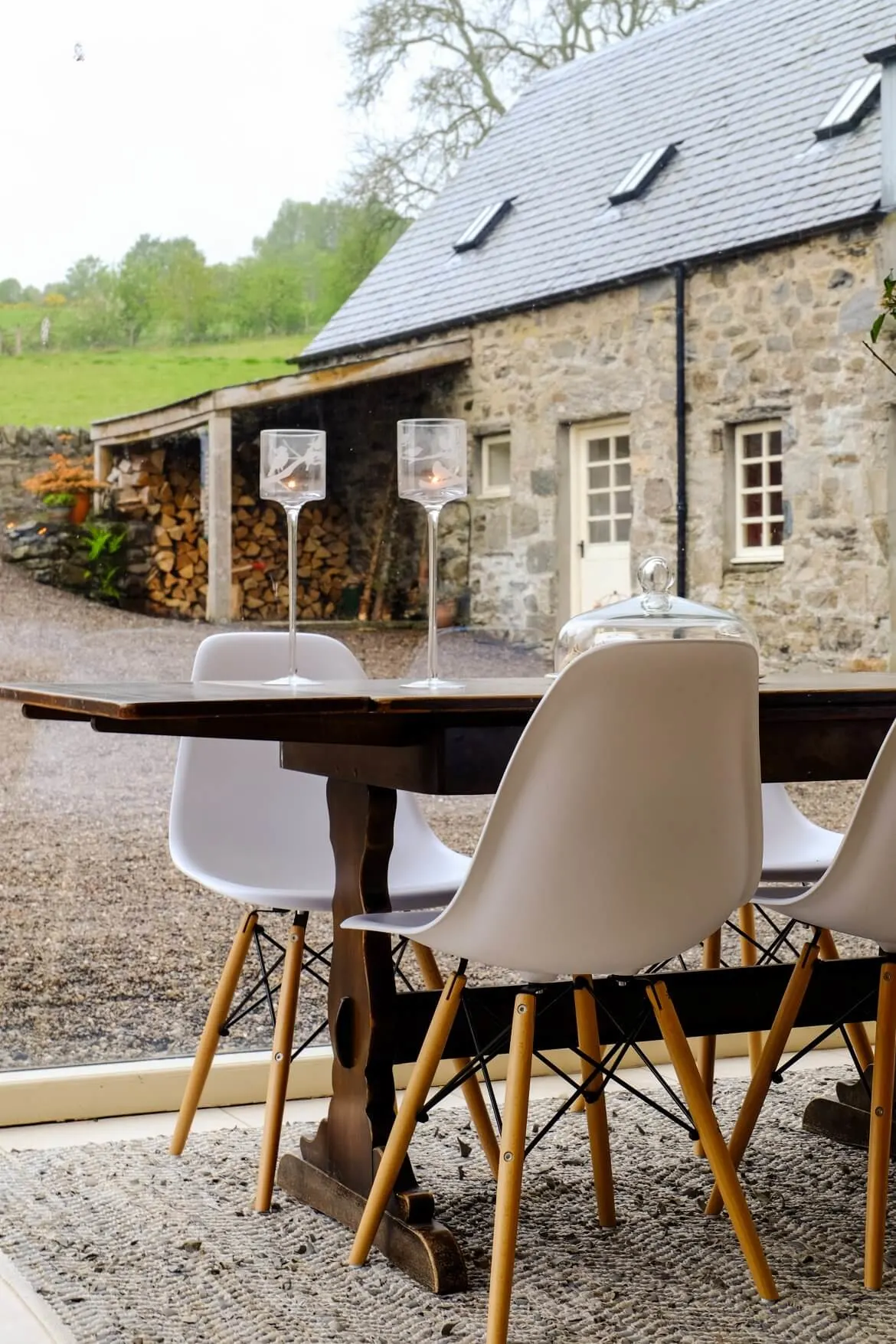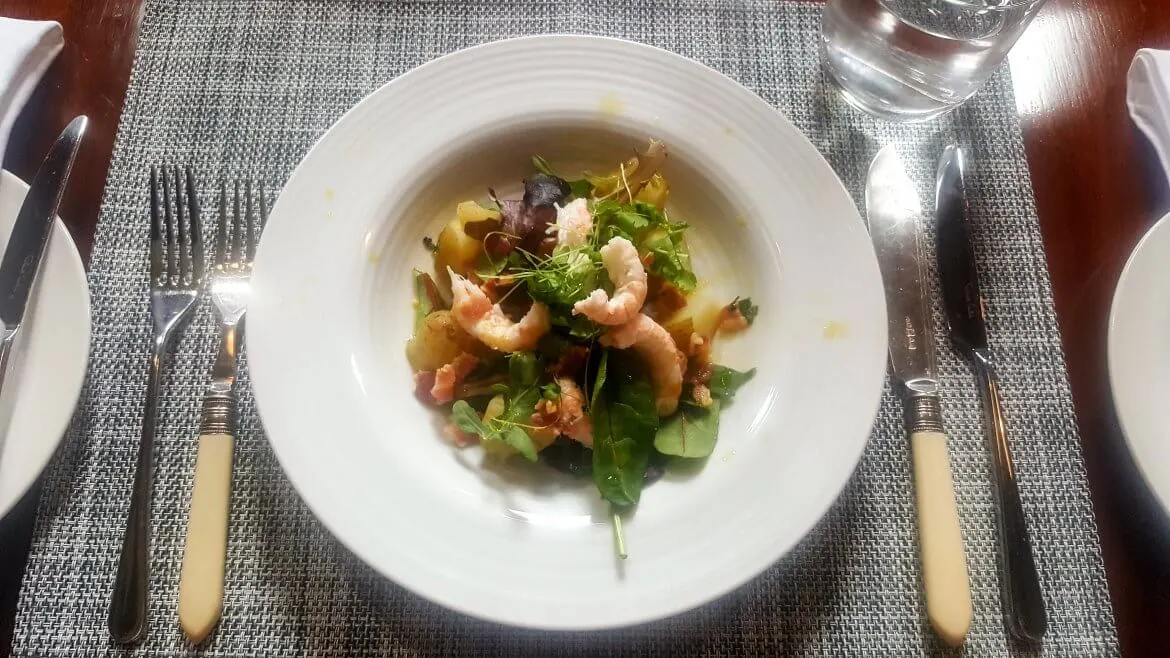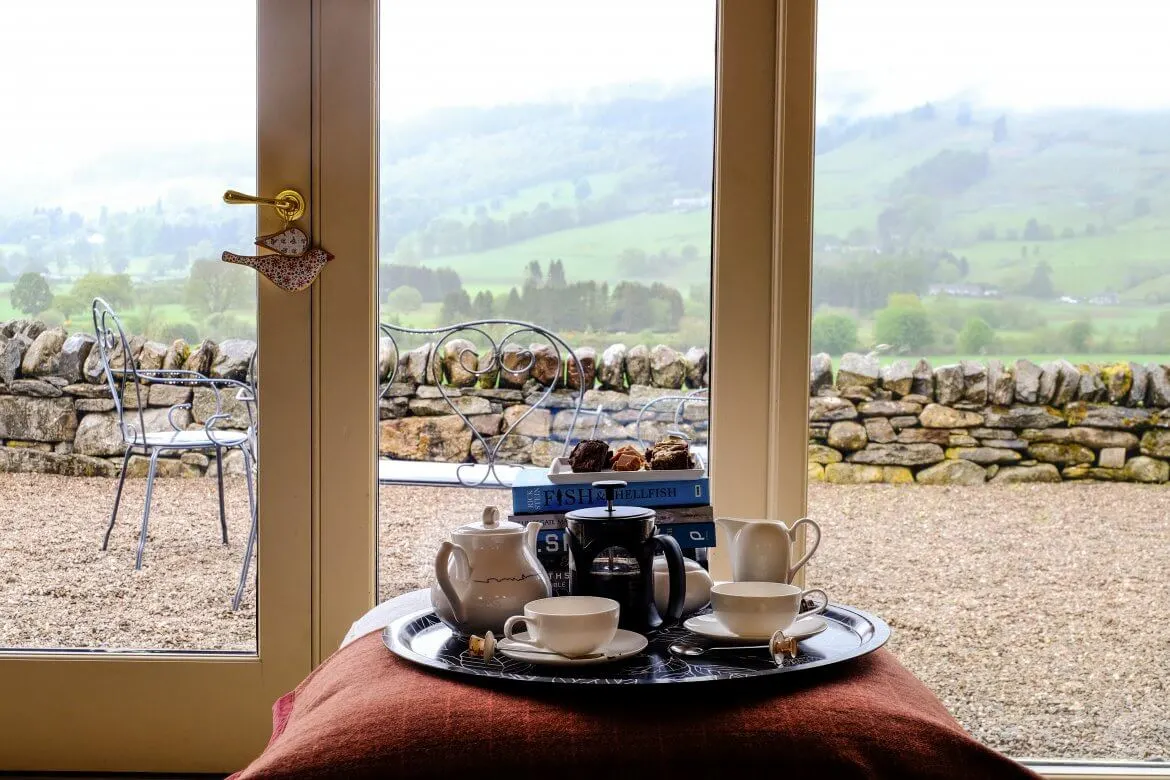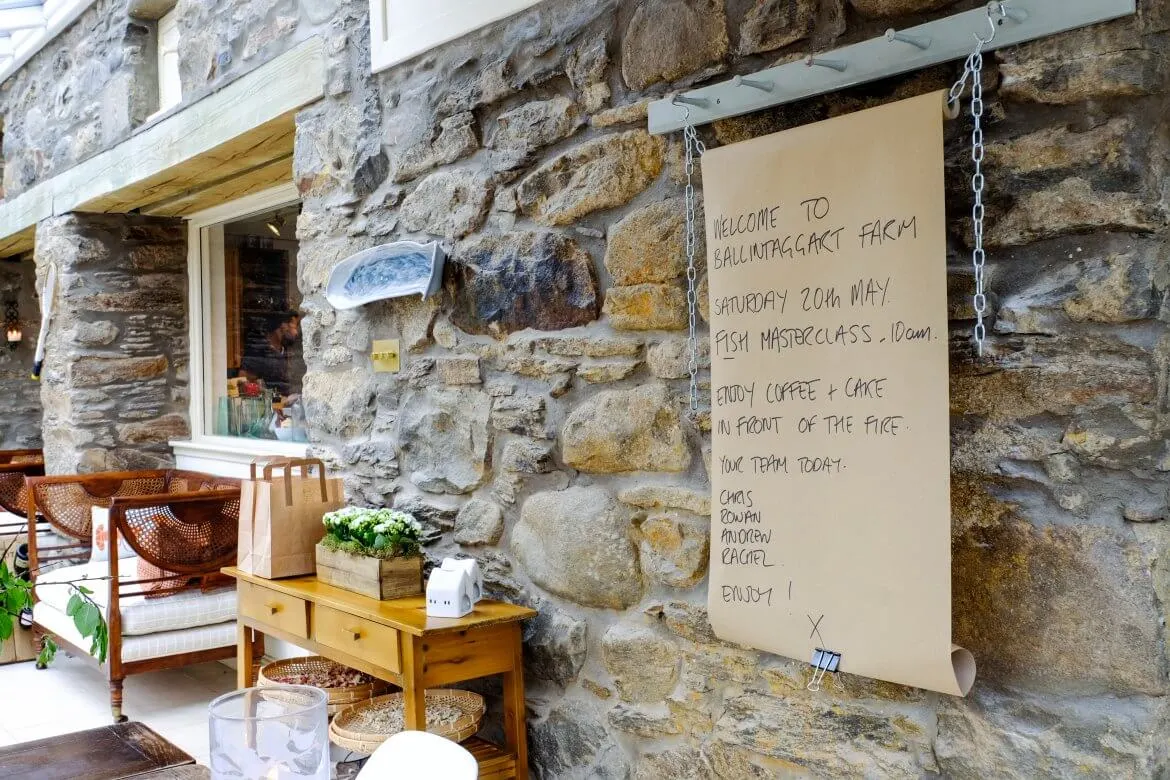 We were invited to Ballintaggart for a fish masterclass but they also run monthly classes on simple suppers, fine dining, bread making and knife skills. Our menu for the day included lessons in filleting fish, preparing Scottish langoustines, making bisque and curing salmon, cooking our own lunch along the way.
As an enthusiastic home cook, I was keen to get hands-on and as the day went on, I managed the technical tasks with varying skill. I failed miserably to tackle salmon skinning (B thought he was a natural) but overcame a mild fear of fish heads to successfully fillet my sea bass. In fact, I found fish scaling and de-shelling the langoustines rather relaxing. After the technical skills were over, we moved on to the most important part – cooking our lunch!
After plating up our deliciously simple langoustine starters we moved through to the farm's stunning dining room to eat and relax over a glass of wine, served by Chris's brother Andrew who has recently joined the family business. Returning to the kitchen, we cooked our mains, learning how to pan-fried cod – and get that perfect crispy skin. After lunch, we were back to the kitchen to test out the best ways to cook sea bass (I prefer steamed, but the others liked oven baked) and pitched in to make a deeply flavoured bisque. All the recipes were fantastic and provided for us to impress future guests in our own homes.
The 5-hour course flew by, and soon we were relaxing eating Rachel's amazing homemade cake and tablet over coffee in the farm's beautiful guest lounge overlooking the Tay Valley. I loved our day and found leaving the farm quite a struggle. Rachel and Chris have built something very special at Ballintaggart Farm – and food for thought on how we can make our own escape to the country.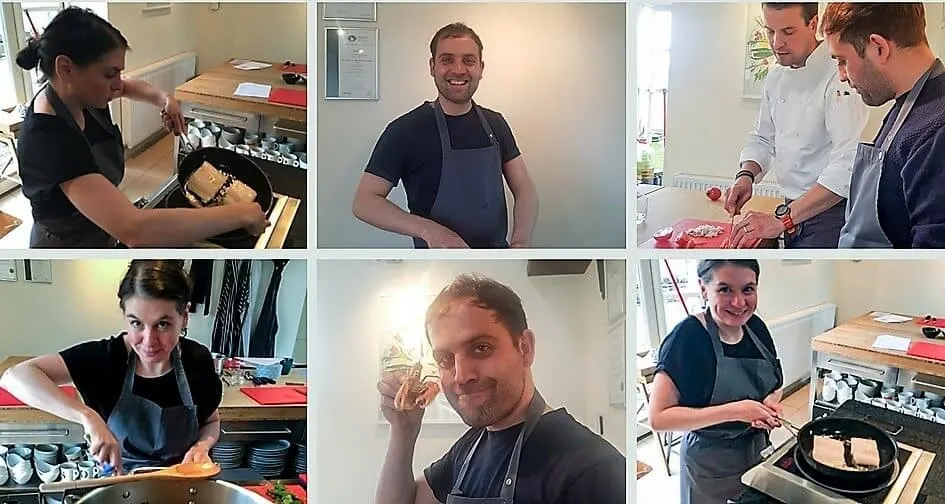 Love, from Scotland x
Disclaimer: Love From Scotland were guests of Ballintaggart Farm for a cookery class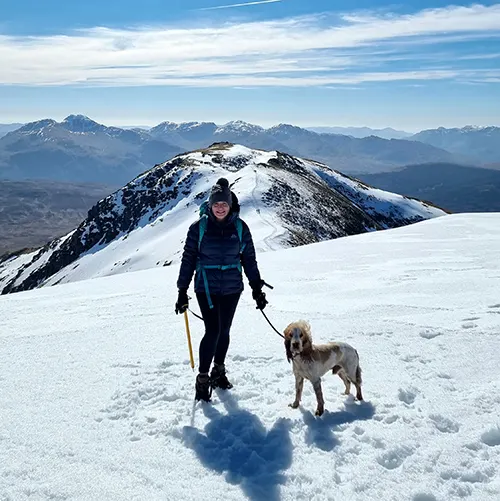 I'm Kate – a travel writer and photographer living in Scotland. Love, From Scotland is the Scotland travel guide that shows you where to stay and how to get outside in Scotland.