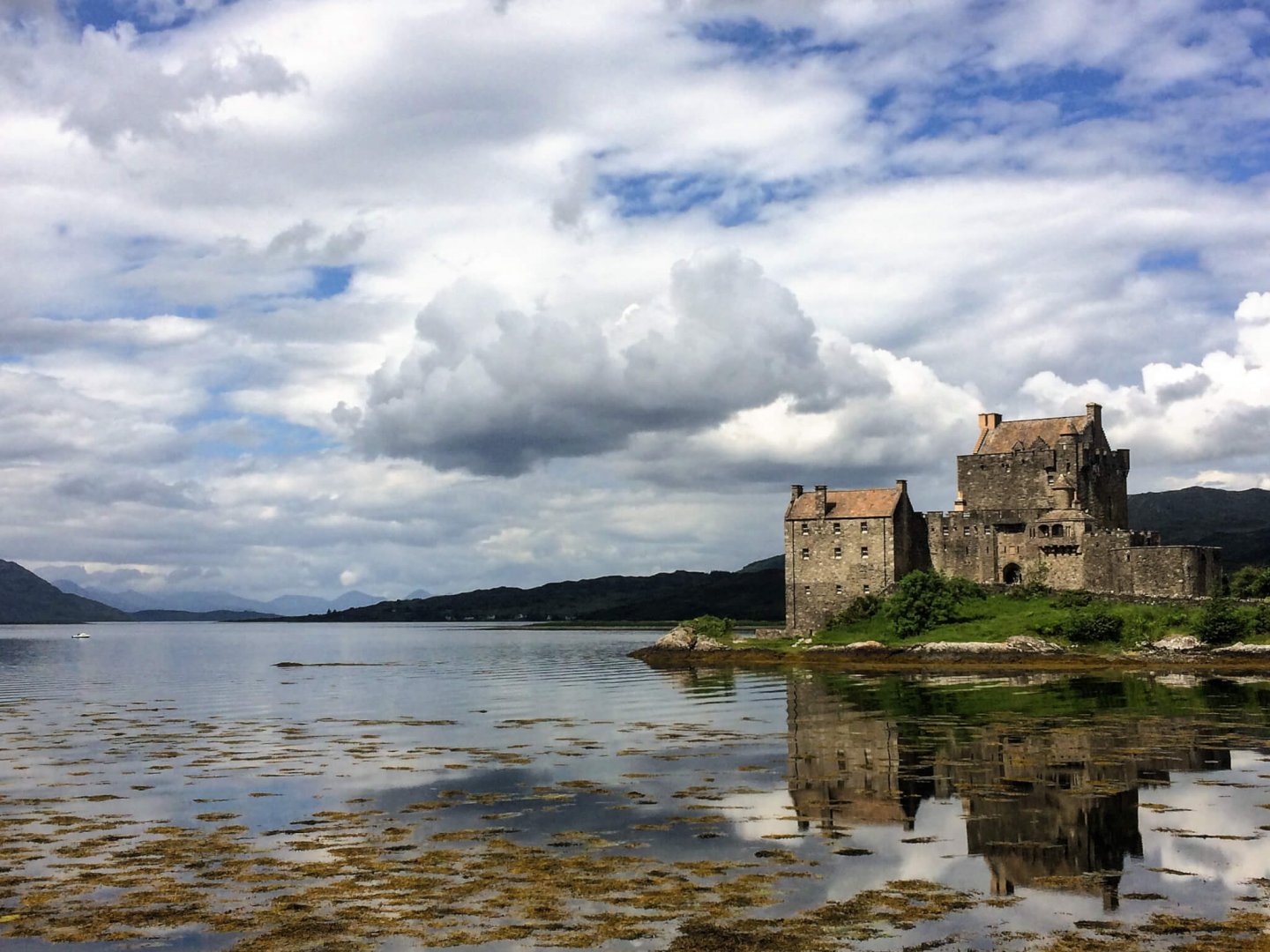 Thinking of planning a road trip around Scotland? Me too! It's my favourite way to travel. I love the variety, I get to see everything and road trippin' soothes a serious case of itchy feet. If you are visiting Scotland or fancy a road trip for your next holiday, here is how to do it.
How to road trip around Scotland
Fancy visiting the spectacular Torridon mountains?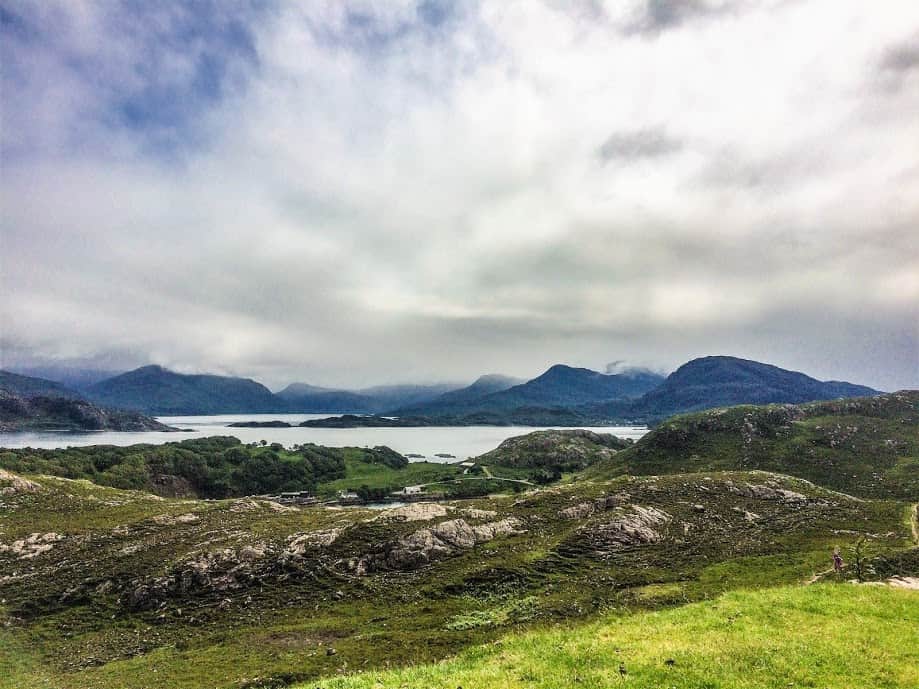 Or exploring Scotland's clans?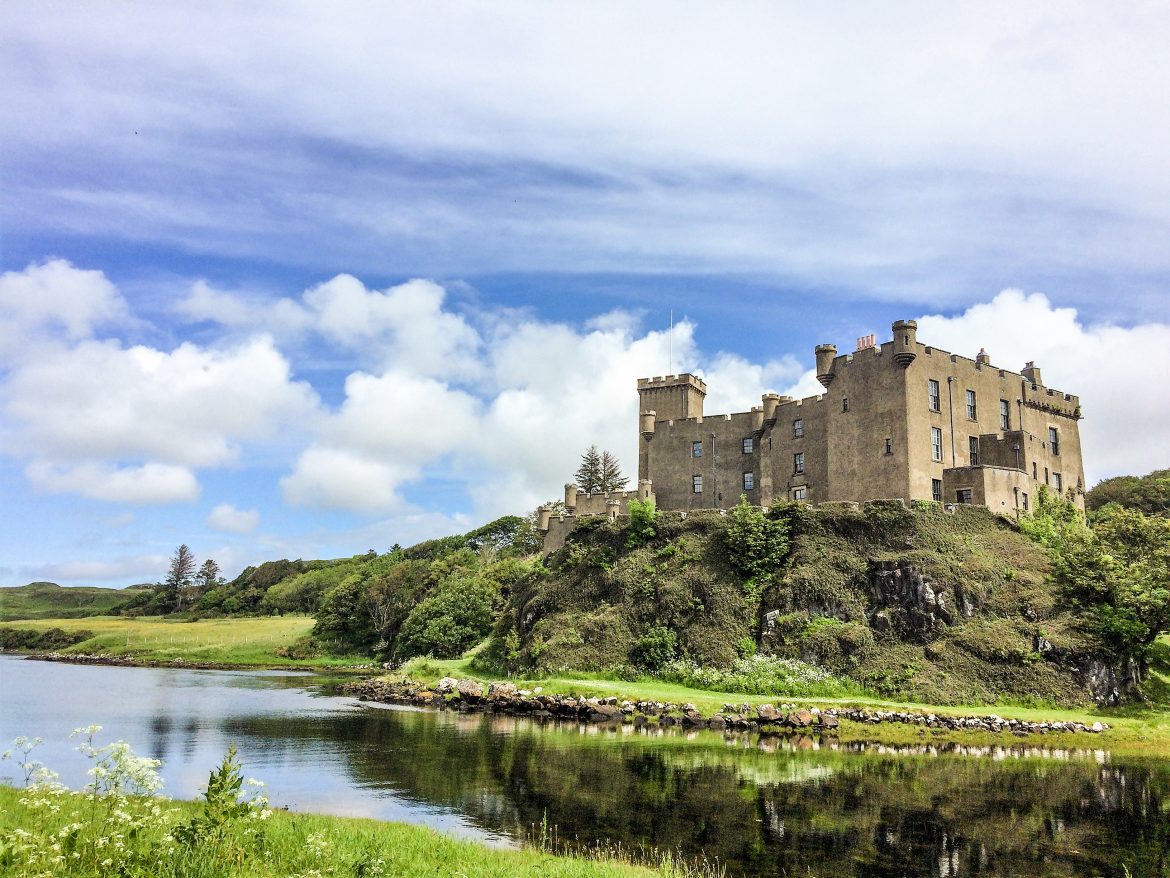 Let's Road Trip!
Step 1. Where to road trip around Scotland
So where in Scotland are you going to go?
The most popular road trip around Scotland is to do the North Coast 500, which takes in the whole of the northern coast. However, if you don't have time to do the full 500 miles, why not road trip the best bits of central Scotland, or why not visit Wester Ross?  How about a road trip to visit Eilean Donan Castle, camp on the beach at Gairloch and stay on the famous Applecross peninsula?
My video guide below has more ideas!
(take a look at the driving directions for these road trips in Scotland)
2 – Work out your road trip area
My first step is to work out my road trip area. To do this I use an online road trip app. My favourite is Google Maps*. The benefits? It's free and the app is integrated with GPS so you can use it offline and whilst you are actually road tripping.
I start by adding the main places I wanted to visit on a new google map:
Log in to Google Maps and click on the menu on the left-hand side.
Click on 'your places' and then 'maps' and then 'create map'. A new map will pop up.
Search for your first destination. Try 'Eilean Donan Castle'.
A pop-up box will appear above the pin. Click 'add to map'.Your destinations will appear as pins on the map.
You will now have a rough idea of your road trip area!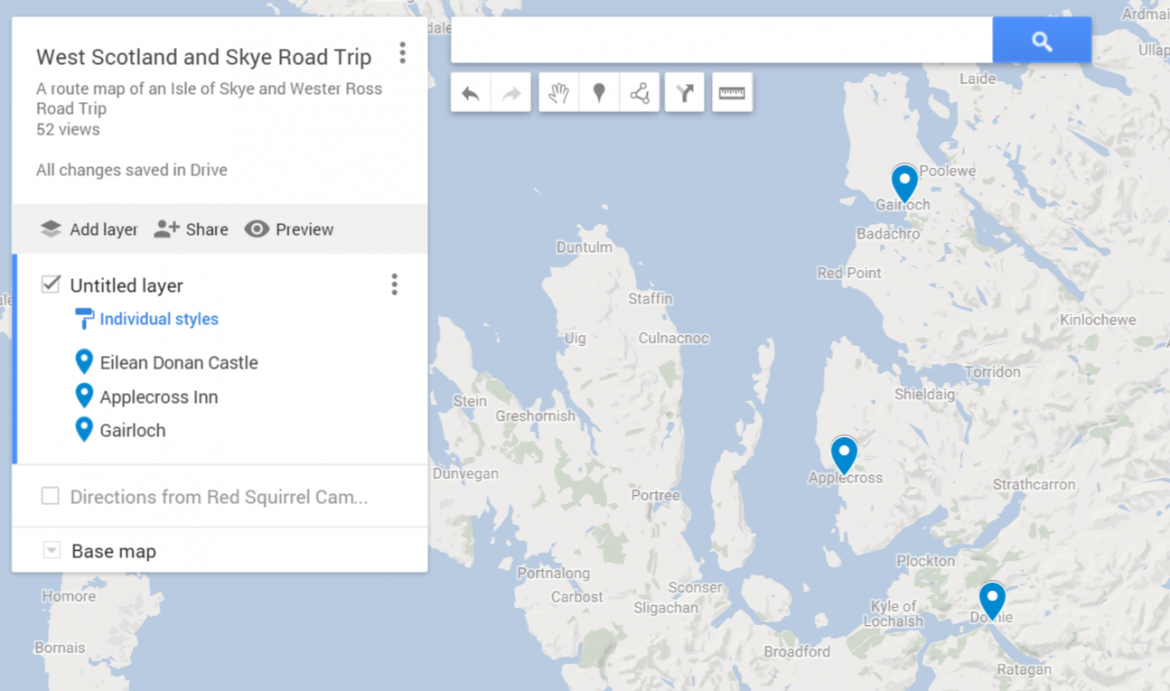 3 – Find the best places to stay in Scotland
Once I have my area, I work out where I want to stop – be it a great little town like Plockton for a wander, a fabulous view of one of our lochs, a walk, a place for a seafood lunch, or a fantastic hotel to cosy up in for the night. Here is how I find them. Firstly, find out the name of the area you are visiting, for this road trip, it is Lochaber, Skye and Wester Ross. 
Once you know the area you are visiting: 
I also recommend you also join the Scottish Travel Group on Facebook, and the Visit Scotland Community – browse the posts and ask for recommendations. We Scotlanders are very helpful!
For walks along the way, I use both Walkhighlands and the 40 favourite walks books; they mean I never miss out on an amazing view!
Don't forget to allow time to squeeze other activities apart from driving. Why not go whale watching or rib boating on Loch Ness?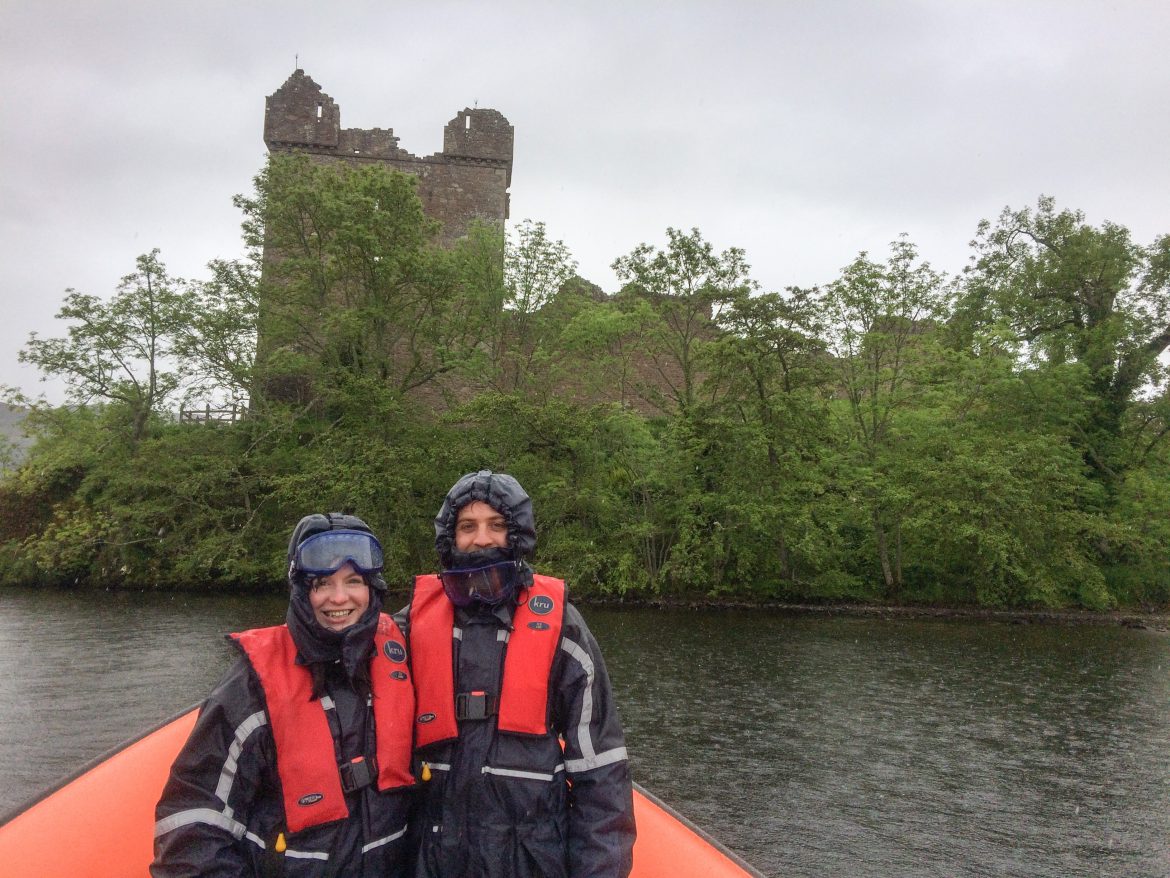 Before booking anything, I save everything onto Google Maps by using the 'stars' function. 
Search for anything, a hotel, a bar etc and a box will appear (online – left, the app – below) and a pin will also appear on the map.

Click on 'save' or the 'star' in the box and a star will appear on your map.


Your destination is now saved. Simple! 
All your stars should now be giving you an idea of your road trip! Another benefit is that all the stars will appear in the app when you are travelling around.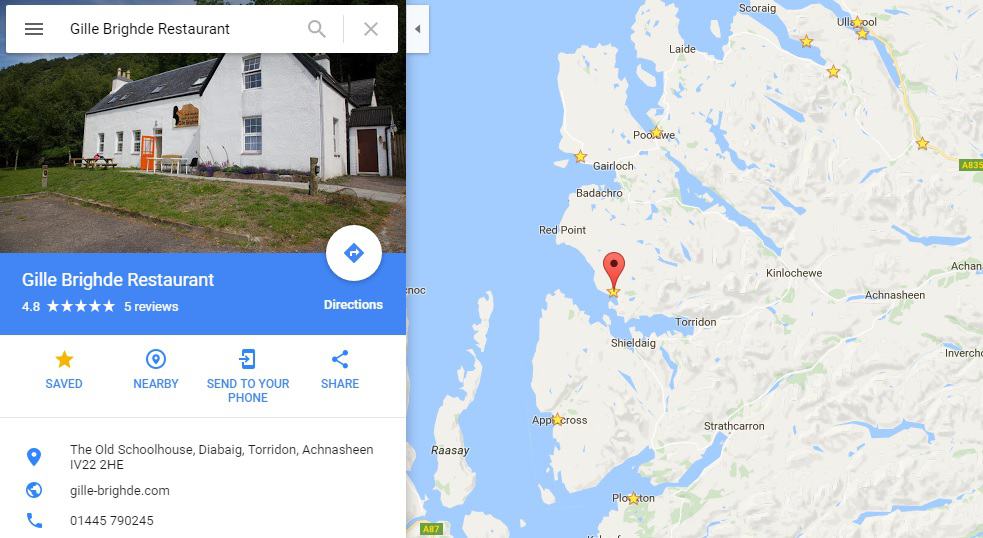 Tips for booking road trip accommodation
Be ready to change your road trip direction based on what accommodation is available.

Stay

 for at least 2 nights at each place (unless it's a really special hotel or a treat) after all that driving you will need lie-ins! 2 nights also gives you a full day to explore around the place and have time for a relaxed meal without having to drive the next day.

If you can, book early on a website with free cancellation policies. Especially if it is a popular place. You can always cancel if your route changes.

Watch out for changes in the exchange rate between when you book and pay as well as additional taxes room taxes. This can really add to the cost of rooms. Our trip to the States after Brexit went up – a lot.

Mix up the accommodation, from B&Bs, to cottages camping and glamping, to fancy hotels. Why not stay at one of

my favourite campsites in Scotland, or search for a campsite on Cool Camping.  Walkhighlands have links to hostels in Scotland or stay in a mountain bothy!
For our trip to around the North Coast 500, we stayed in inns and campsites, for our forthcoming trip to Seattle and Vancouver we are staying in a private room in a hostel (with its own bathroom) a lodge on a lake, a brewpub, a boathouse and a Victorian B&B!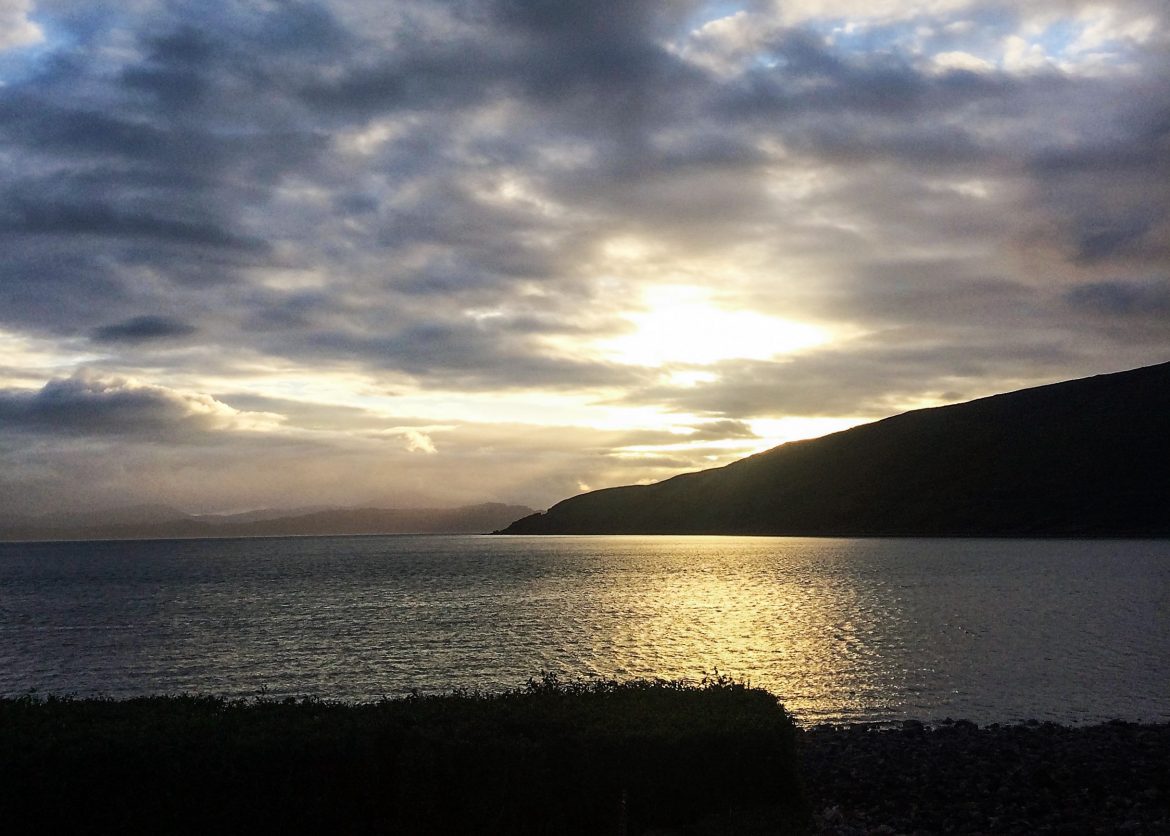 The view from one of our hotels, the Applecross Inn
4 – Plan your Scotland road trip route
I plan my road trip route using Google Maps route mapping tool: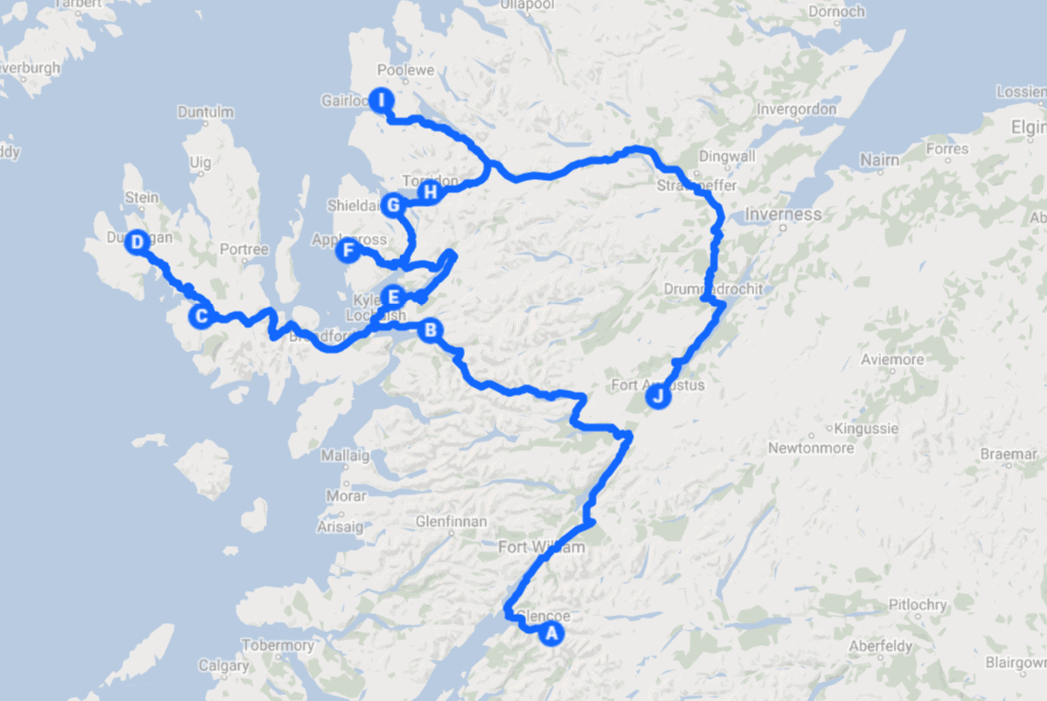 Below the search box is an 'add directions' option. Click it and a new box will appear on the left-hand side with the option to add new places.
Usin this box add each place as A, B, C etc. A route map will appear. Magic!

Keep adding destinations until your route is complete.


To see timings, click on the 3 dots on the right of the box and click 'step by step directions'.
*Disclaimer, there are other route planning apps out there, you may have another favourite, let me know!
I recommend that your stops are no more than 1-1.5 hours apart unless much of the journey is on a motorway or you know the rules of the road. 2 hours on mountain roads will exhaust even the most patient of drivers. If you are island hopping in Scotland, remember to add in the journey time for ferries!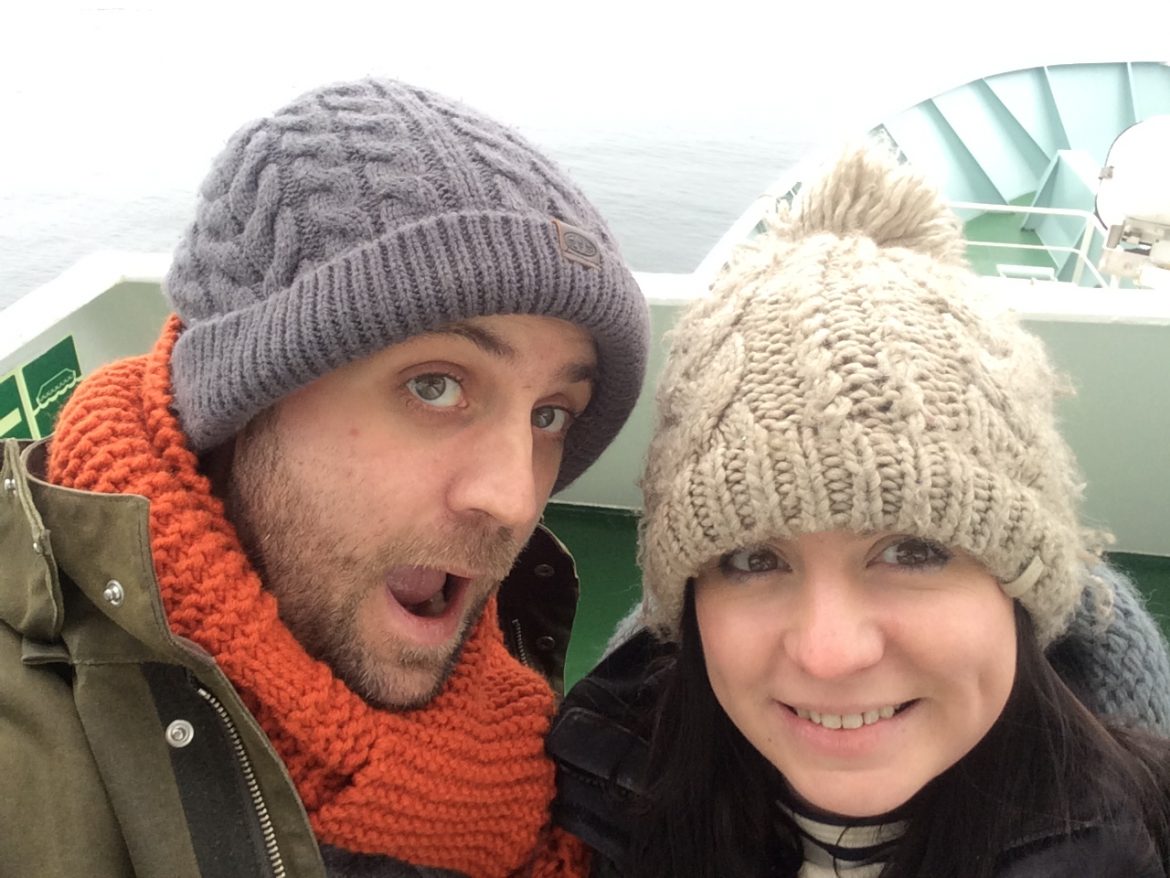 We are on a boat!
Road tripping Scotland tips!
You don't need a satnav – you can use your mobile phone. On a smartphone, GPS works without using data. Plot your route with Wifi before you leave the hotel and you can follow it.

Don't drive hungry (or thirsty) and make sure you use check ins and outs to your advantage – if you have only an hours drive to next place, leave the latest that you can and you will arrive just in time for lunch!

If you want to go to an attraction (say Eileen Donan Castle) stay nearby so you can get up and go first thing before the crowds arrive and you head off to your next stop.

Always be honest with the driver about how long the drive will take, remember they will probably have no idea of where they are going!
Know the speed limits, road signs and general driving advice – in Scotland, understand how to drive on a single track road!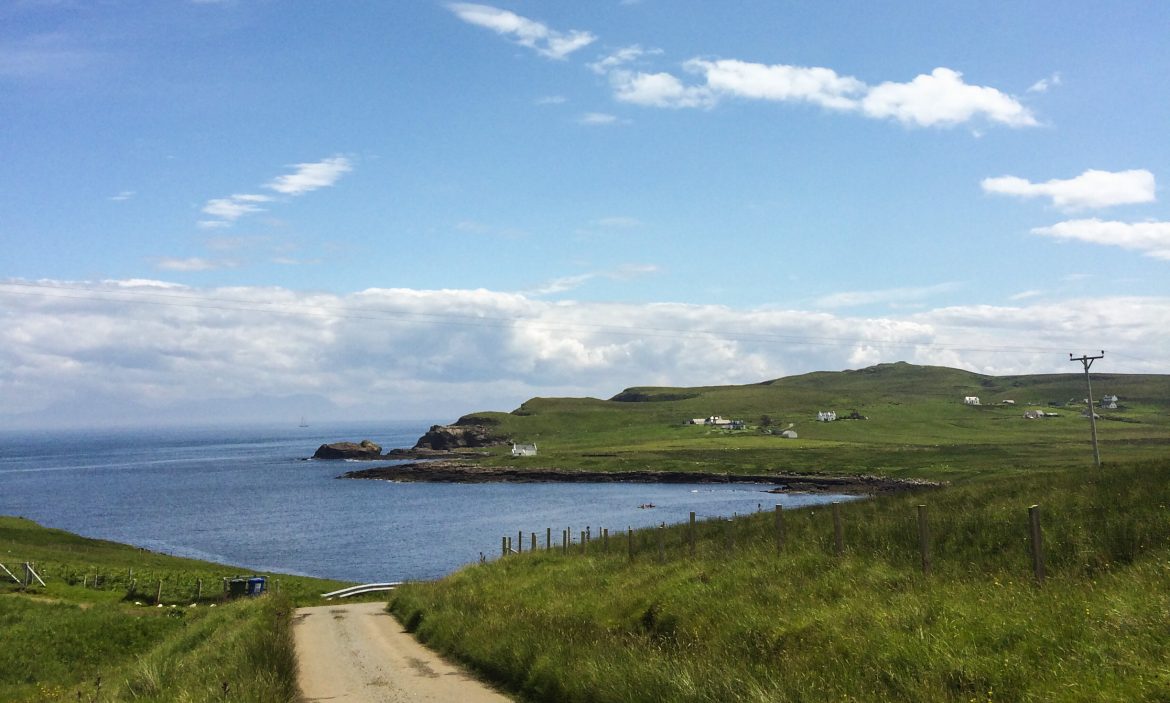 Over the sea to Skye 
My best tip for road tripping? Keep stopping, Scotland's scenery is spectacular…
 Love from, Scotland x
Pin Planning a Road Trip for later