Welcome to Whitekirk Hill Lodges, East Lothian. With over 40 miles of stunning coastline, beautiful beaches, spectacular castles and some of the best seafood in Scotland, East Lothian is one of my favourite destinations for a weekend break. Let's check in to explore.
This post contains affiliate links from which i may make a small commission at no cost to you!
Welcome to Whitekirk Hill Lodges with hot tubs, East Lothian
Travel just one hour east of Edinburgh and you will find yourself on the beautiful coastline of East Lothian. Leave the A1 as it thunders its way south and turn north into golden fields, beside huge sandy beaches, along tree lined roads, and past towering castles to reach Whitekirk Hill's stylish eco-lodges, leisure club, luxury spa, children's Play Barn and the Orangery & Walled Terrace cafe. Let's check in for the weekend.
Sitting within a 140 acre estate with views to Bass Rock and the sea, the Whitekirk Hill lodges are gorgeous. Clad in steel, with wooden decks and sawtooth roofs, the lodges are reminiscent of traditional agricultural buildings or 'longhouses', designed for minimal impact and to settle into the farming landscapes in which they sit.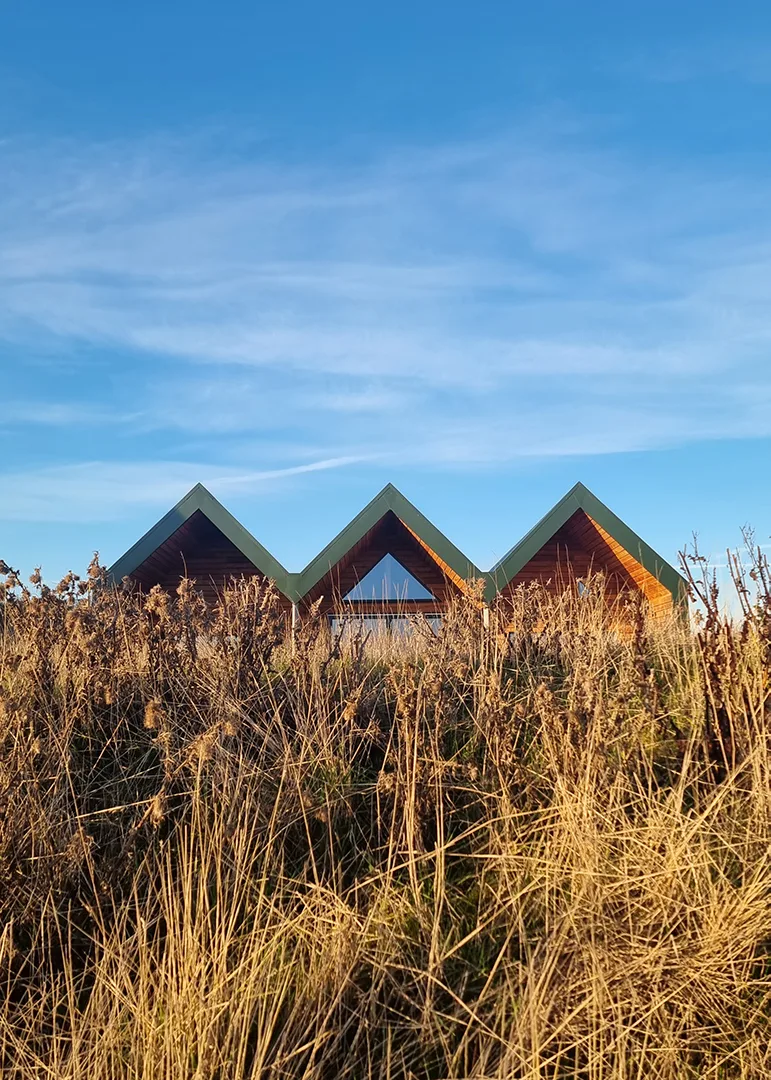 With lodges suitable for couples (Weir) which come complete with their own wood-fired hot tubs, or for small families (Telpher), groups (Irvine) or a multi family occasion (Laidlaw) the lodges at Whitekirk Hill sleep from 2 to 10.
Inside the lodges nothing has been forgotten; our lodge, Weir, had a huge kingsize bed with super comfy sheets, a comfy chill out lounge space for watching the wildlife outside – we spotted hares and a wee stoat run by the window. If you need it there is a smart TV and wifi.
There is also a full kitchen (with a few extra surprises and basic supplies included) and a bathroom with rainfall shower, bath and luxury toiletries – towelling robes, eye masks and slippers are provided. Outside is a covered deck and some lodges have a luxurious wood fired hot tubs – so romantic!
The lodges are positioned to take in sunrises and sunsets and this is a dark sky area, and by night there is no light pollution to block out the thousands of stars above.
Dog friendly lodges East Lothian
All of the Whitekirk Hill lodges are dog friendly (2 dogs max) and the Orangery cafe is very dog friendly too! The grounds are perfect for dogs to explore, with lots of walks around the estate's 140 acres. Dog beds and bowls are provided.
Whitekirk Hill Spa and Cafe
On site, Whitekirk Hill has a cafe, a swimming pool with a sauna, steam room and jacuzzi plus a gym and spa treatment rooms. Use of the leisure facilities are included in your lodge booking.
The onsite cafe, the Orangery is a lovely light and welcoming space and is open 7 days a week from 10am to 5pm. Breakfast served 10am – 12pm and lunch 12pm – 5pm. We went for an excellent breakfast!
Book the Whitekirk Hill Lodges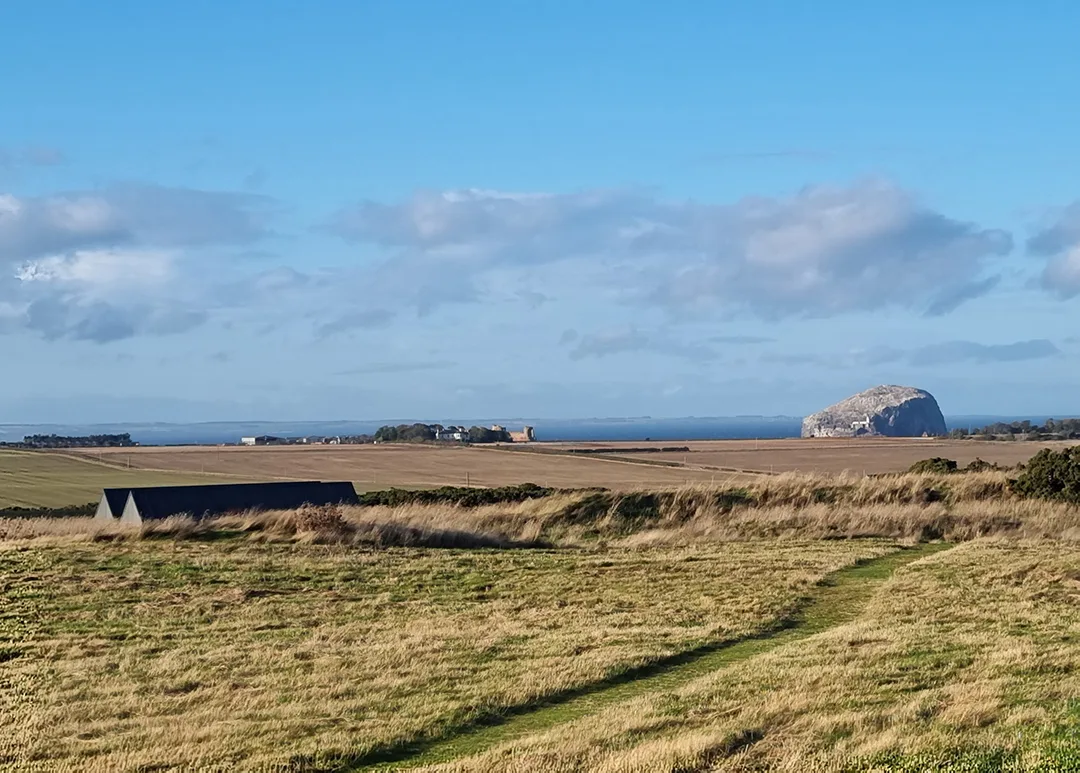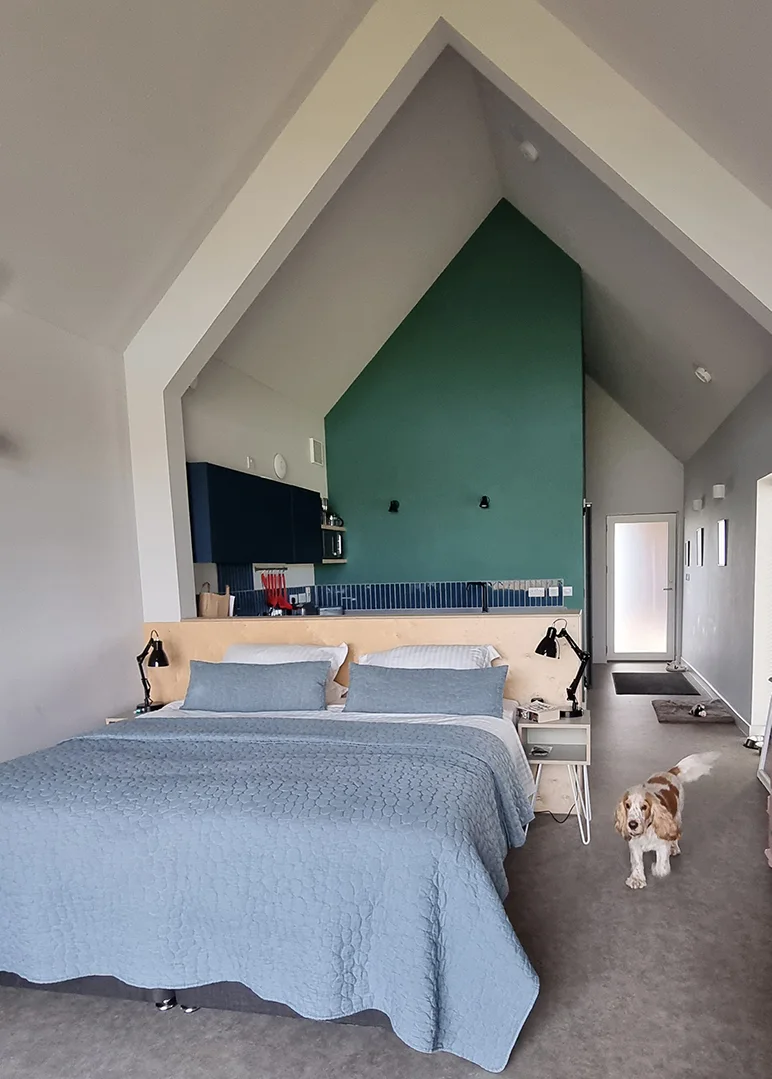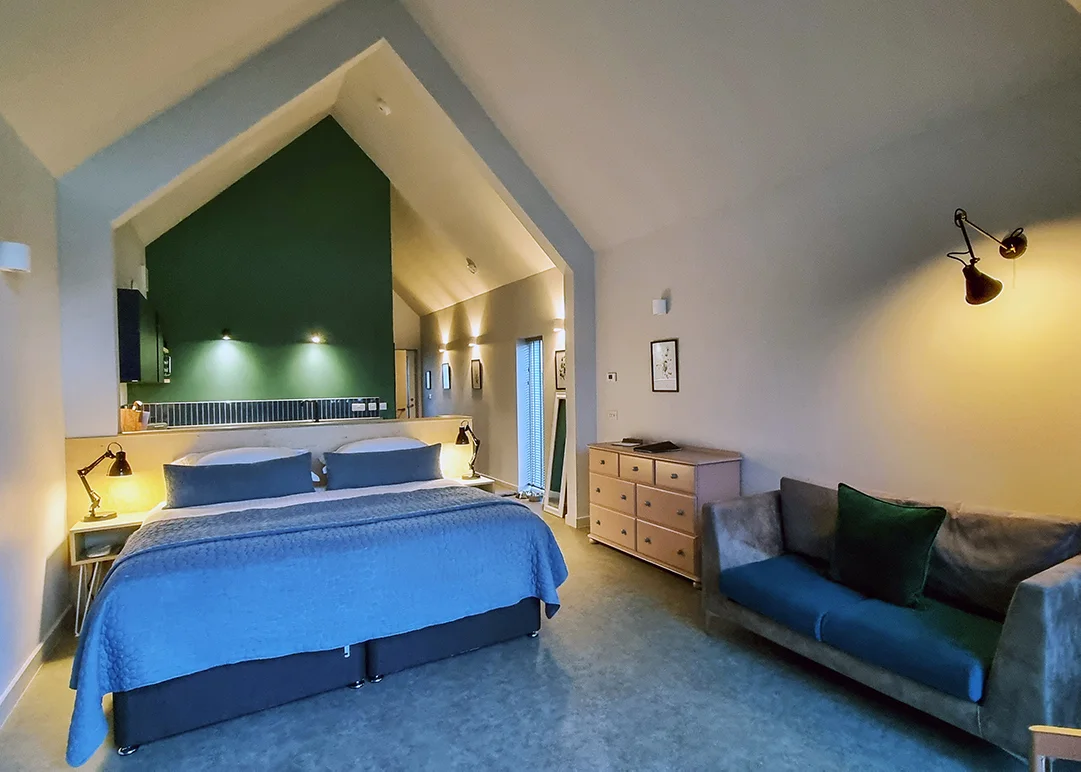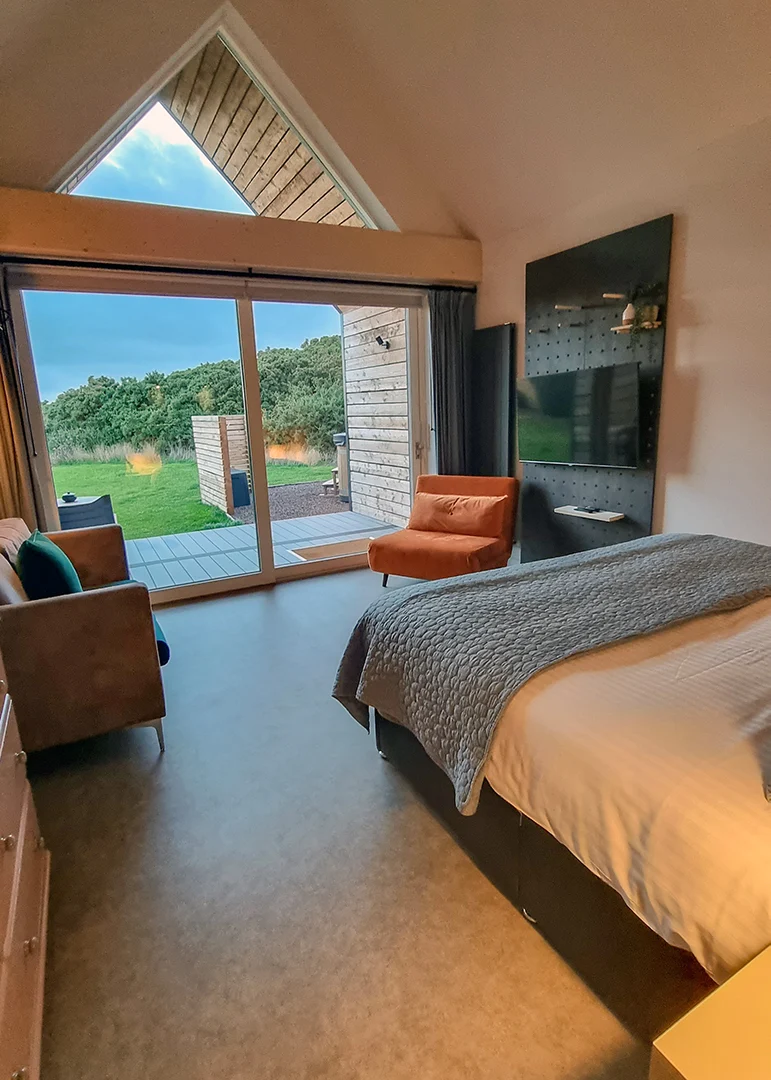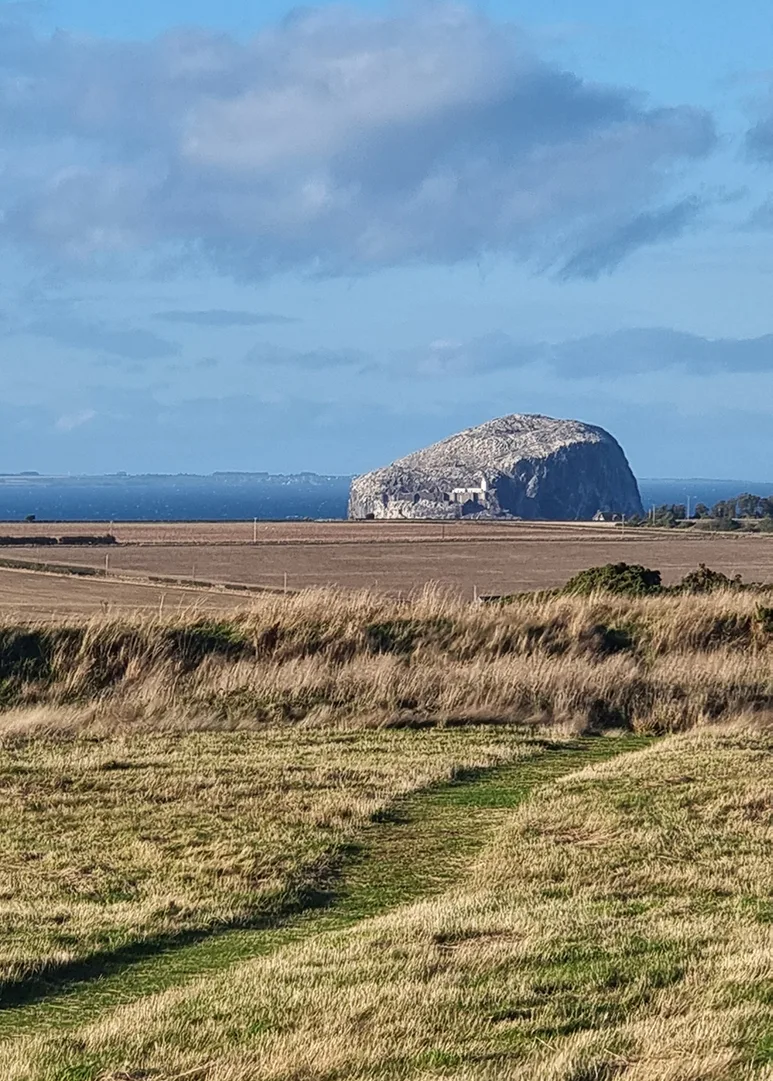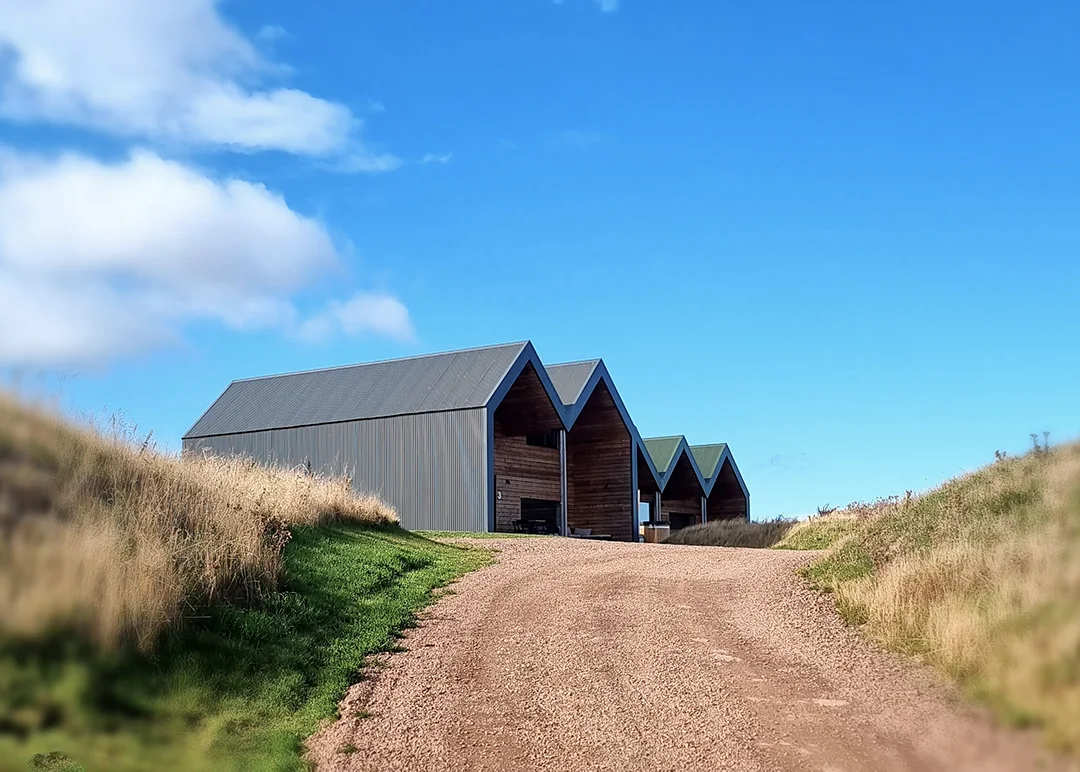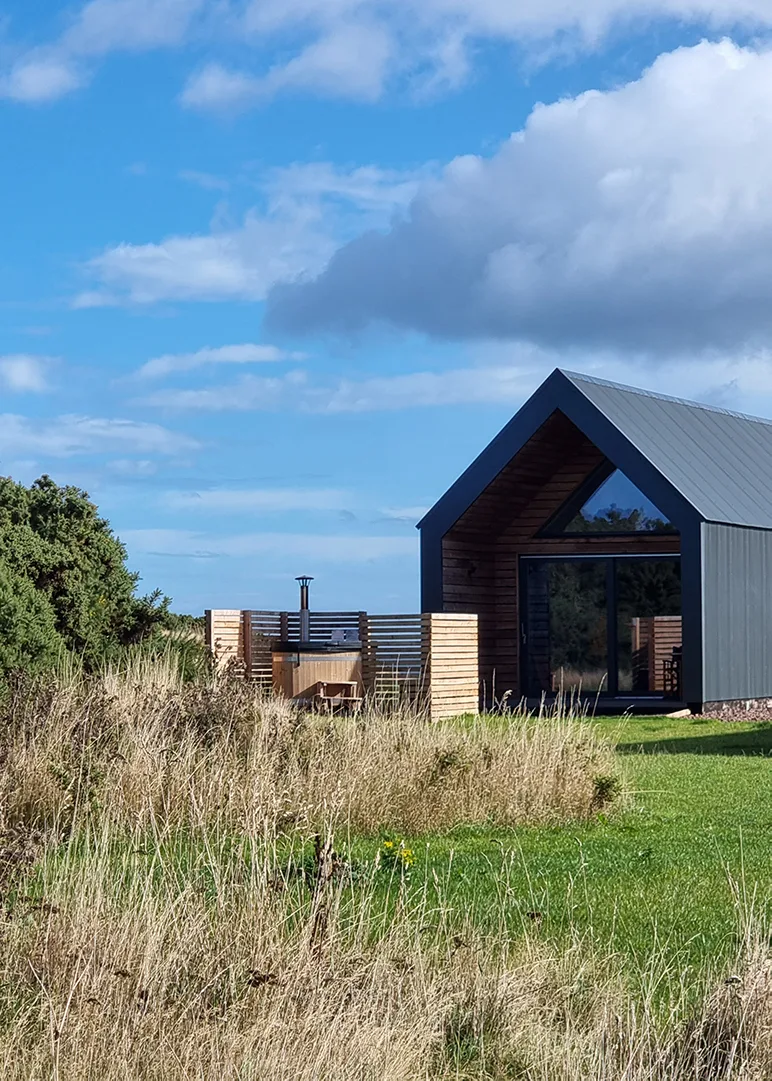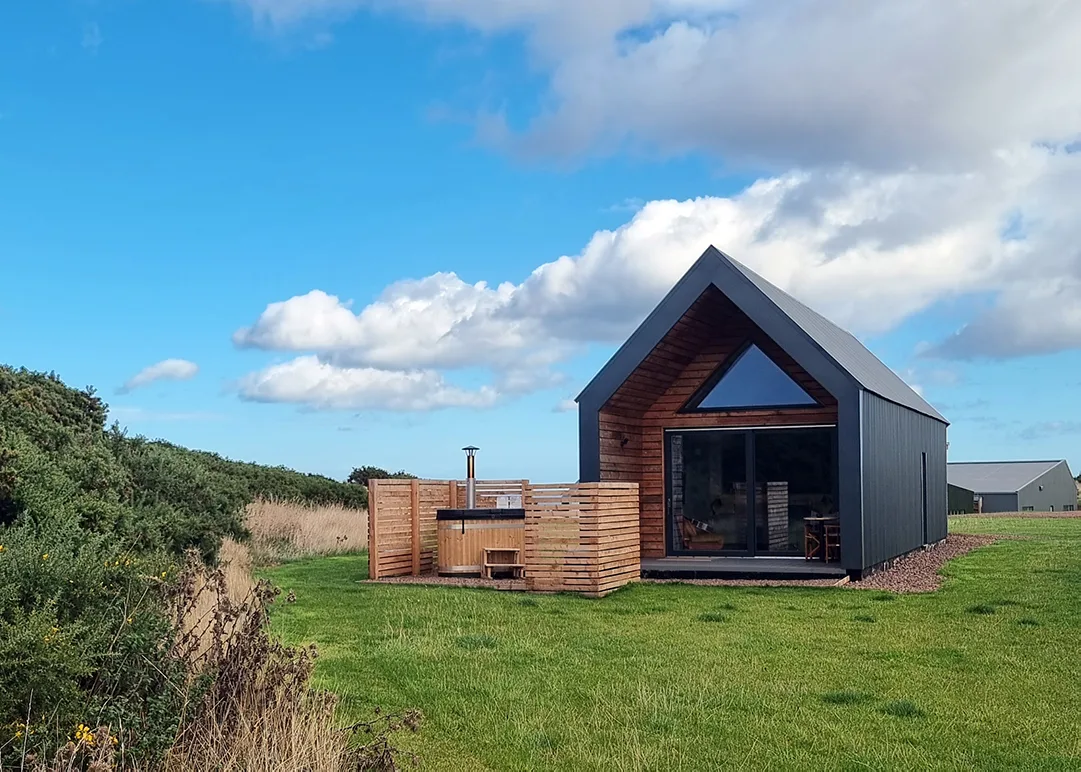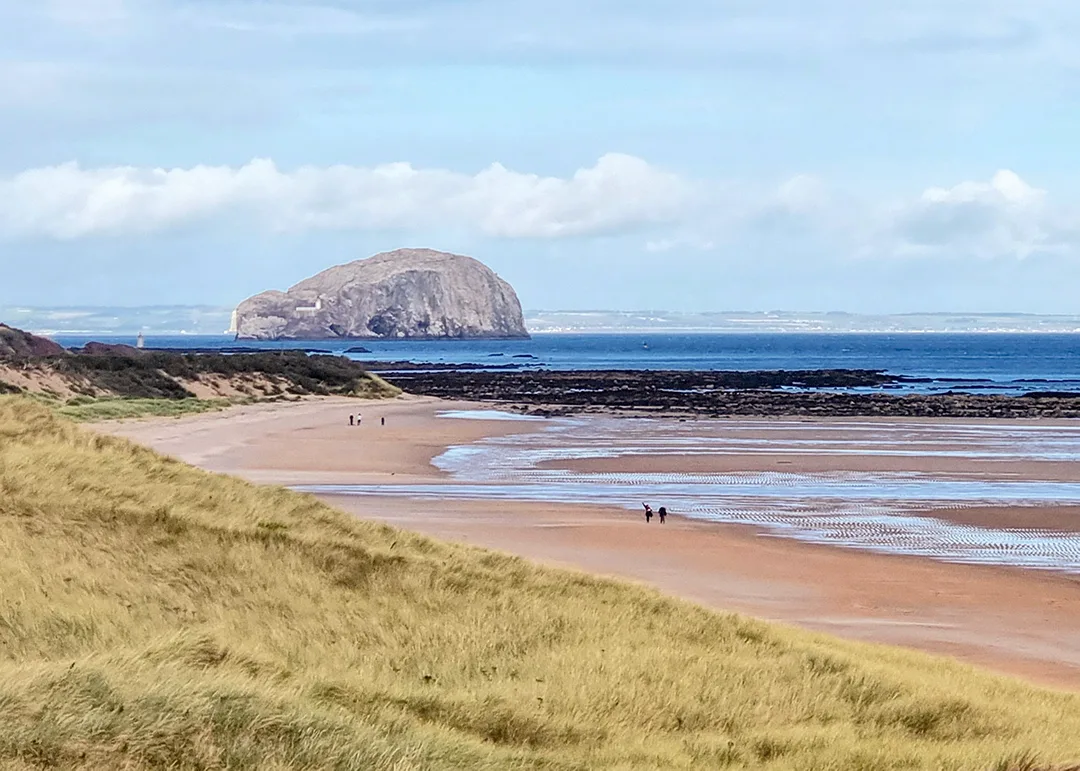 Things to do at Whitekirk Hill Lodges East Lothian
Sitting on a 140 acre estate with a spa and leisure club, you could just check into Whitekirk Hill and not leave for the weekend, but then you would be missing out exploring gorgeous East Lothian.
Tyninghame Beach – Walk through the woods along one of the many paths which wind their way through the Tyninghame links, finally emerging out onto the huge sandy bay with dramatic views of the Bass Rock. Visit Tyninghame Beach.
Seacliff Beach – Drive down a little winding road through the woods to be rewarded with spectacular views, a wide sweeping beach, one of the smallest harbours in Scotland, rock pools and views of Tantallon Castle. Visit Seacliff Beach.
Tantallon Castle – East Lothian has 30 castles, and the dramatic Tantallon Castle towers over Bass Rock. The castle is great fun to explore and has fantastic views out to sea and Bass Rock. The best view of the castle is actually on the way to Seacliff Beach – take the turn on the bend at Auldhame and drive towards the coast, the view across the water is simply stunning! Visit Tantallon Castle.
North Berwick – Head to the beautiful seaside town of North Berwick for a stroll on the beach, a picnic lunch of freshly cooked fish or lobster from the Lobster Shack, coffee from Steampunk, and if you are lucky a huge ice cream.
North Berwick has two beaches – the huge sweep of the West Beach or the family friendly East (or Milsey) Bay with its boat pond, which is more usually used these days as a precarious running track and views to Bass Rock. Read more: Things to do in North Berwick.
Read more: Things to do in East Lothian
Places to eat at Whitekirk Hill
Your lodge has all the self catering facilities you need, but if you want to eat out, here are my favourite places near by:
Book the lodges at Whitekirk Hill
Thank you to Whitekirk Hill for having us to stay.
Love, from Scotland x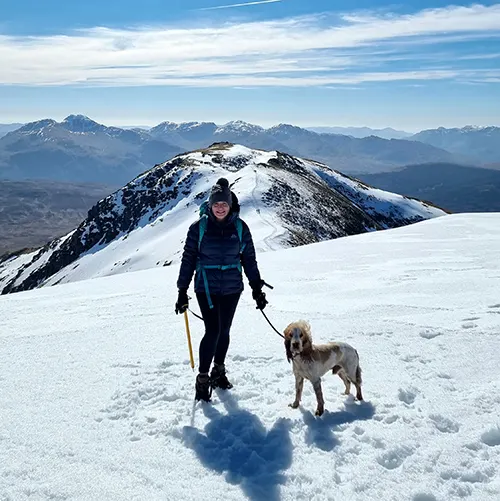 I'm Kate – a travel writer and photographer living in Scotland. Love, From Scotland is the Scotland travel guide that shows you where to stay and how to get outside in Scotland.