Tantallon Castle sits on a dramatic cliff face just south of North Berwick in East Lothian. Dating from the 1300s and having weathered three sieges, the castle is Scotland's last great surviving medieval castle.
Let's head inside. Here is how to visit Tantallon Castle.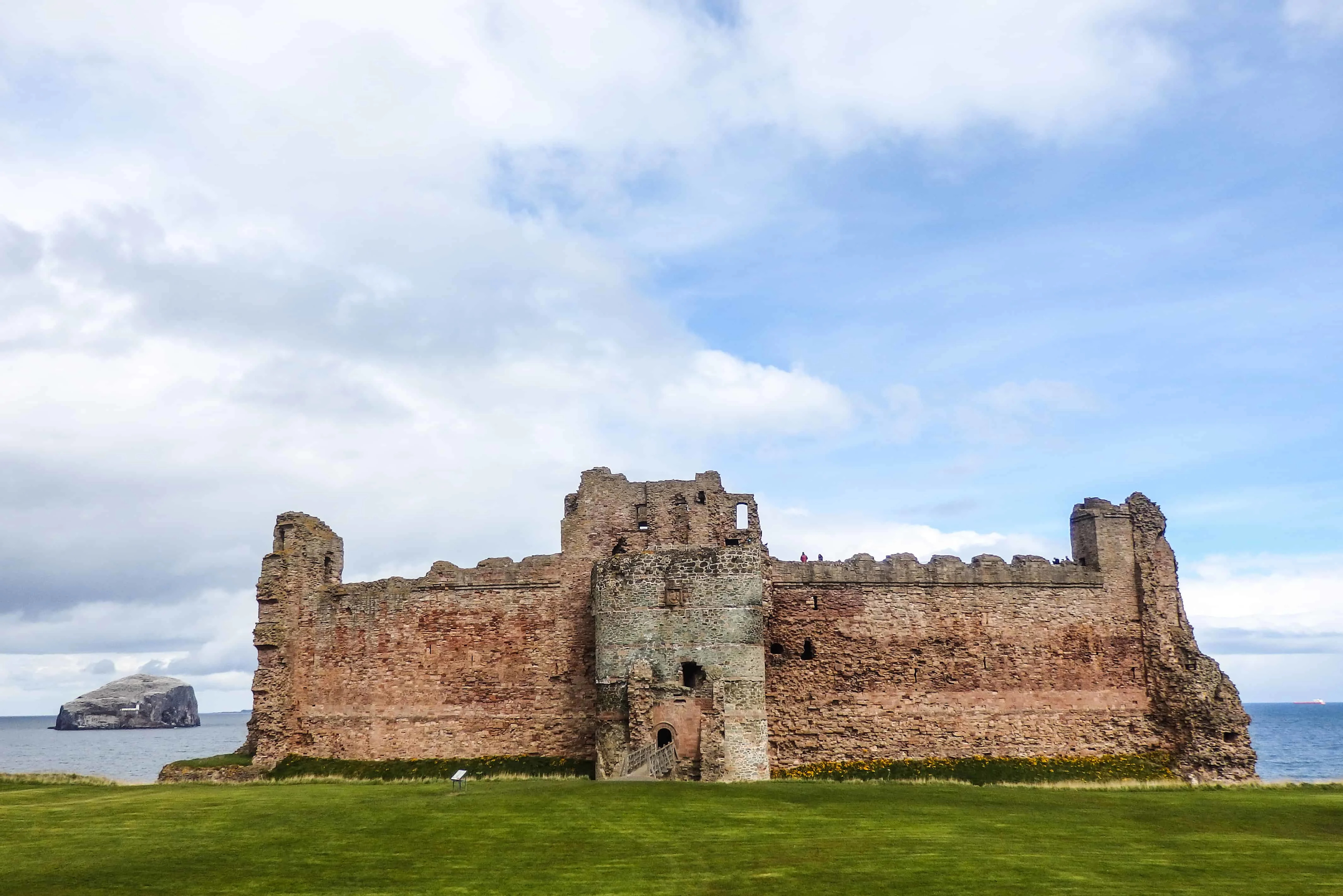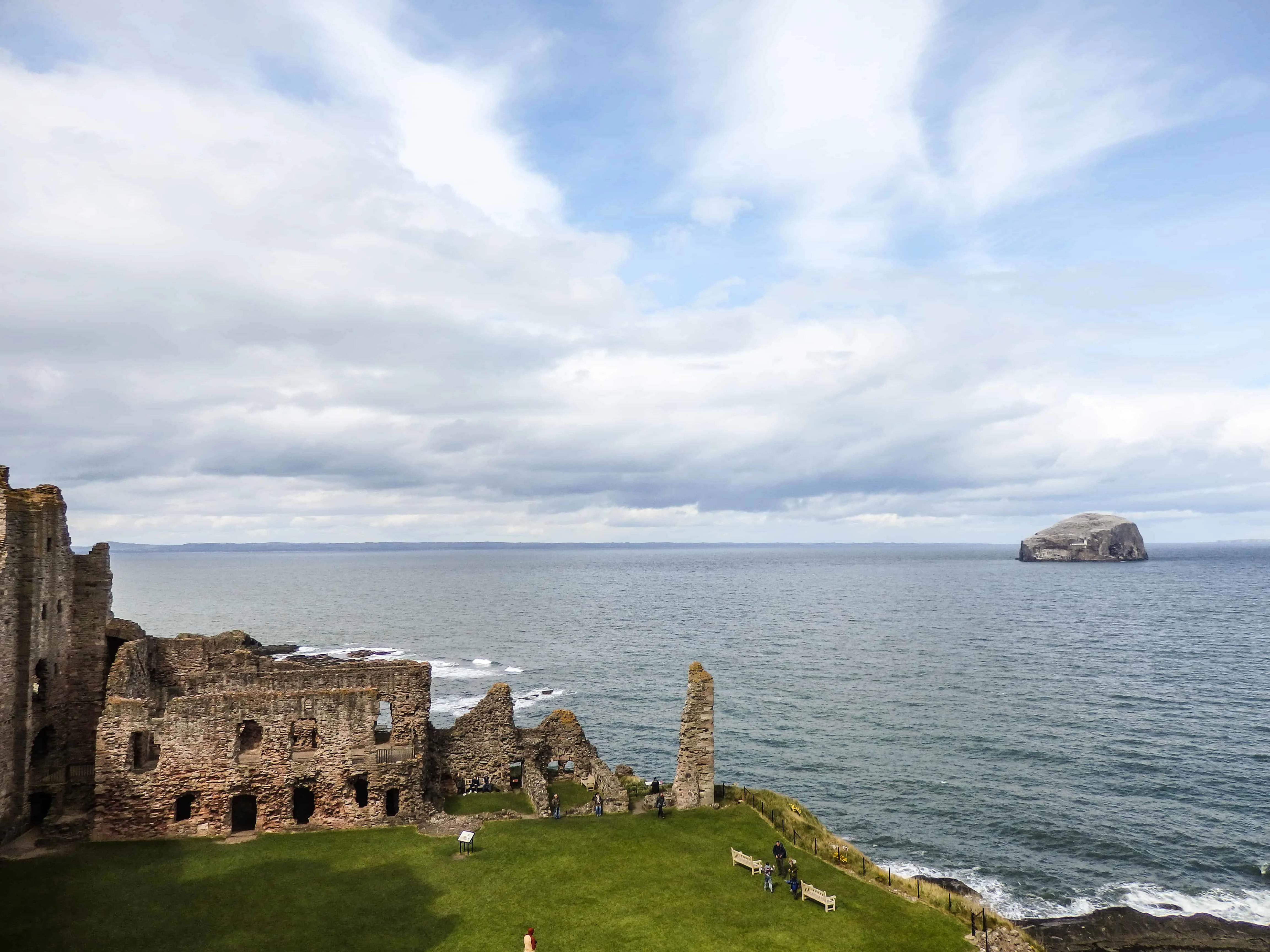 Visiting Tantallon Castle
From the car park, Tantallon Castle is rather formidable.
When o'er a height they pass'd, and, sudden, close before them show'd his towers, Tantallon vast. Broad, massive, high, and stretching far and held impregnable in war. On a projecting rock they rose and round three sides the ocean flows. The fourth did battled walls enclose…Walter Scott's Marmion describing Tantallon Castle.
Scott's epic romantic poem was written in 1808, long after the castle was abandoned. Did you know that Marmion also gave us the line famous line, oh, what a tangled web we weave, when first we practise to deceive? You really do learn something new every day.
The castle was left in its current state by Oliver Cromwell who bombarded it in 1651, whilst it was abandoned after his visit, he still failed to bring down the formidable 50ft high red sandstone curtain wall.
Inside the castle there are enough of the towers still standing to enjoy a good hour exploring the rooftops. The castle also has fabulous views of the thousands of seabirds who make Bass Rock their home.
However, it is the location on the cliff top that really makes Tantallon something special. Head to nearby Seacliff beach to really get an idea of just how formidable this castle really was.
The castle is even more spectacular from the sky!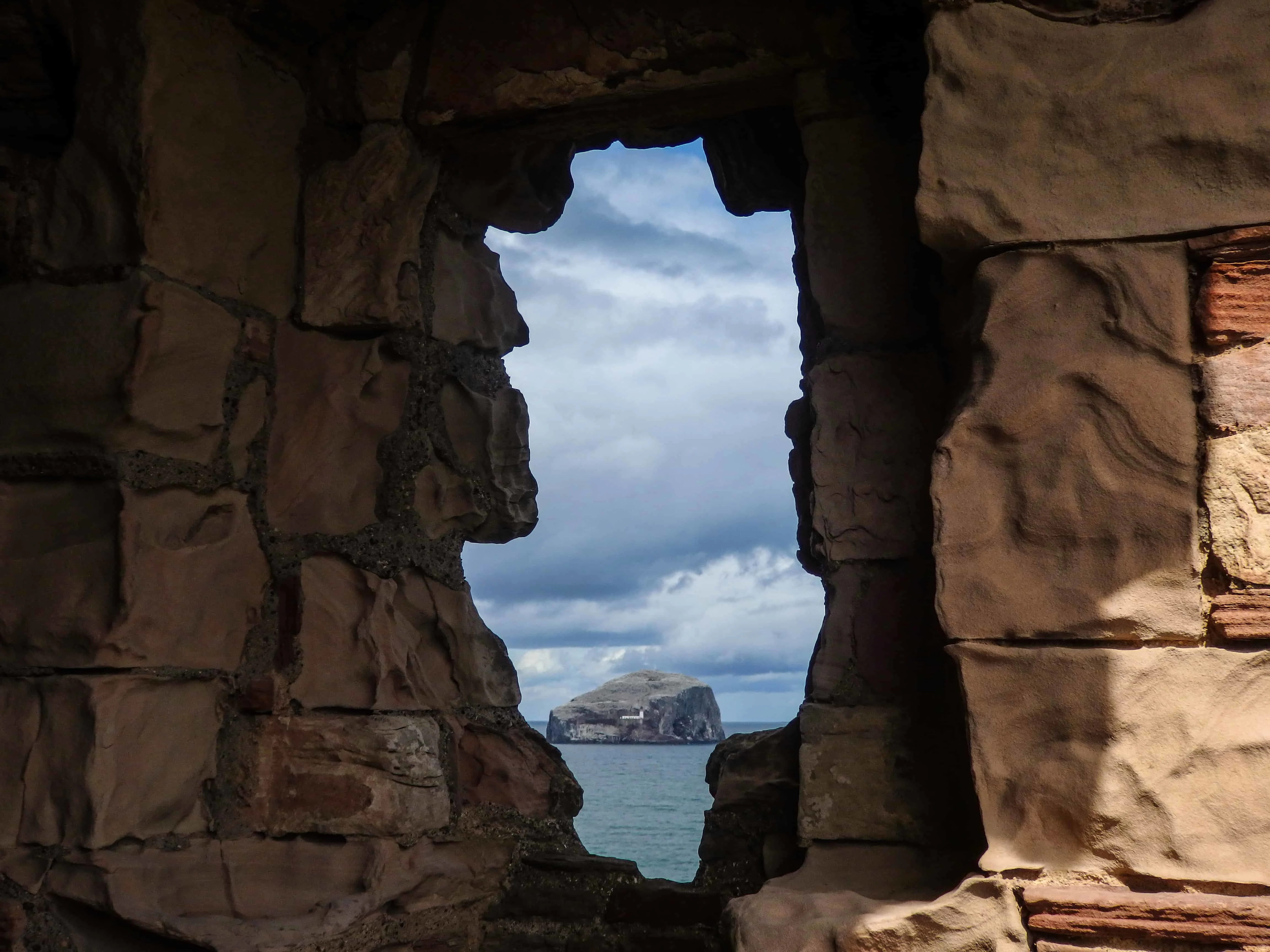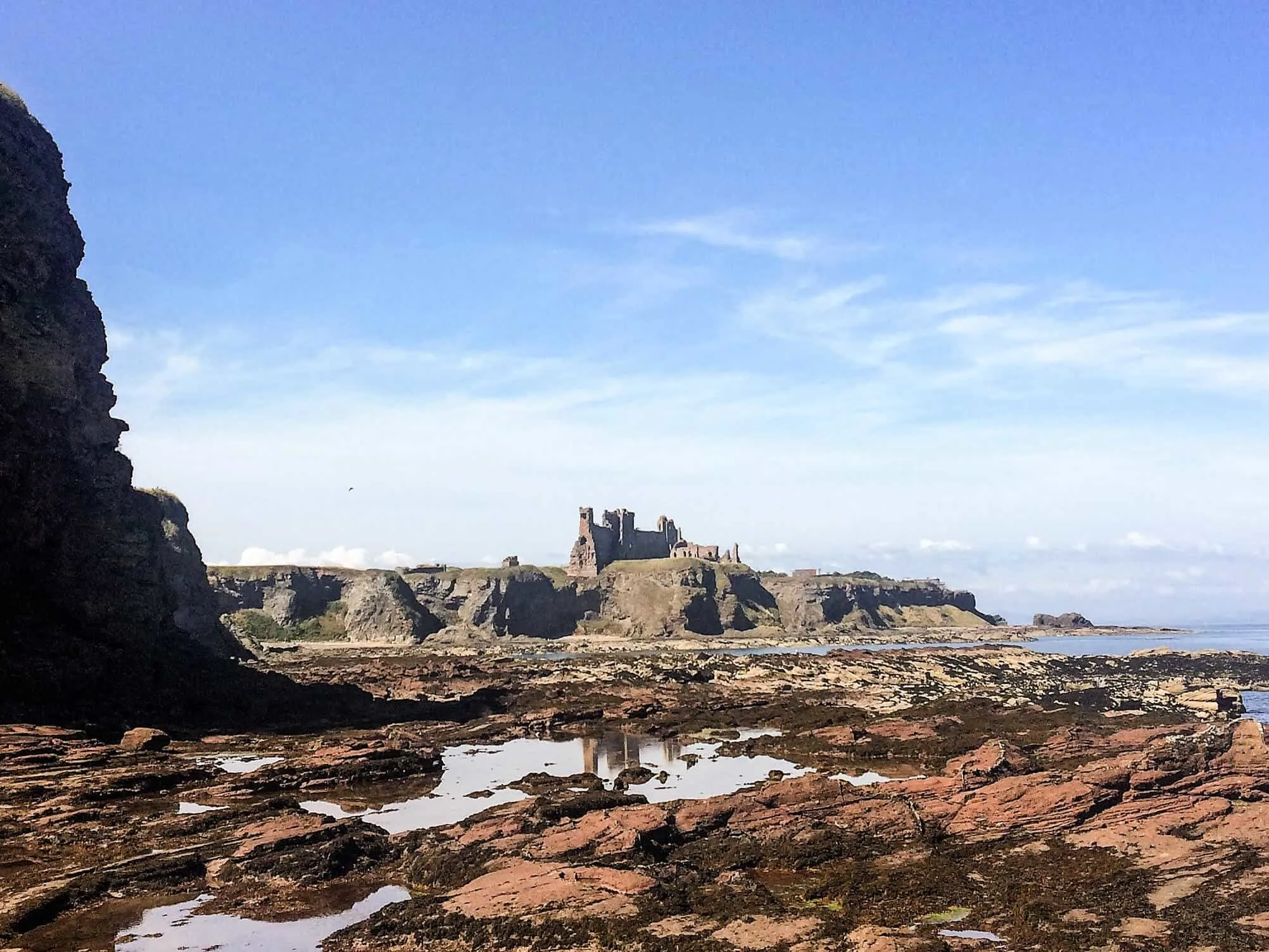 How to visit Tantallon Castle
The Castle is managed by Historic Scotland and costs £5.50 / £3.30 to enter. Free for members. Watch out for closures during bad weather, its location on the coast means high winds are common. The castle is a 45-minute drive from Edinburgh city centre or take the train to North Berwick and take Eve Bus no 120 (Dunbar) to Tantallon Castle. You can view the Eve Bus 120 timetable online.
Love, from Scotland x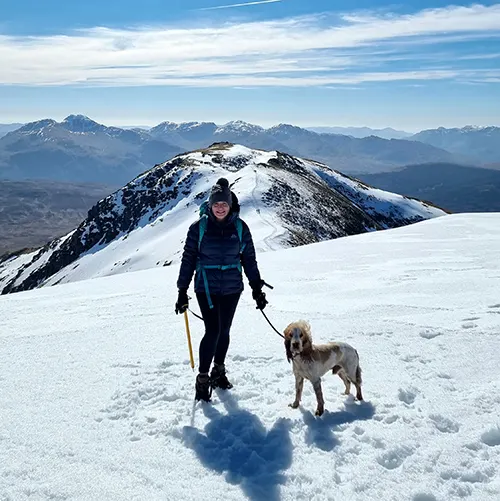 I'm Kate – a travel writer and photographer living in Scotland. Love, From Scotland is the Scotland travel guide that shows you where to stay and how to get outside in Scotland.