In Gimme Shelter in Fife I think I've found a new favourite campsite in Scotland. If you are looking for a campsite near Edinburgh or camping pods in Scotland then Gimme Shelter in Fife is a little piece of heaven.
Campsites near Edinburgh
Gimme Shelter is only 20 minutes from Edinburgh but pitch your tent among the coppices and trees and you will feel a million miles away from the city.
Of Gimme Shelter's 24 pitches, we chose one in the woodland called 'Sett'; for us, on top the hill, the site also opens right up, with pitches in a beautiful meadow. There are no home comforts at Gimme Shelter, no showers, wifi (although there is 4g) hot water or proper loos, but then that is the point. Instead, there is space for campfires and plenty of quirky charm – and not just in the owner's music taste; of course we listened to the Rolling Stones by the fire.
Being so close to Edinburgh, there is some traffic noise from the M90 and if Edinburgh airport is taking off the wrong way it is a plane spotter's dream, but for the most part the birds were louder, and by the time it got dark you will only have the crackle of the fire for company. Thankfully Gimme Shelter also don't accept pets, one night parties or rowdy groups so you are guaranteed a peaceful visit.
Nearby, Inverkeithing is just a 15-minute walk away for supplies and if you don't want to drive Edinburgh & the Fife coast are accessible by train. Aberdour has a pretty castle and a lovely beach and you can jump on the Fife Coastal Path. The Hillend Tavern is friendly and has a couple of real ales (we caught the train to Dalgety Bay and it's a 5-minute walk) and the Gulshan restaurant in Inverkeithing does a mean Goan curry if it is too windy to cook on the fire.
Camping Pods in Scotland
Across the site, Gimme Shelter has a selection of brilliant handmade glamping pods. As soon as I saw the shepherds hut I was making plans to come back and sit with a sundowner on that balcony. From the fireside seats & signs to the huts housing the eco-loos, camping shacks made entirely of doors, to a new 'glamping' hut made out of a world war II bomb shelter, Gimme Shelters pods must be the most unique camping pods in Scotland – everything is made by Chris, the owner, documents it all on his fascinating blog.
Price for camping – £8 per night all ages, £8 per car, £4 a motorbike, if you want visitors it is £3. Discounts for more than one night. Discounts for regulars! Glamping – prices depend on the size of the camping hut, for example, the shepherd's hut is £50 for two. Booking details are on the Gimme Shelter website.
Gimme Shelter is a lovely quiet and eco-campsite, so before you book have a look at the spirit of Gimme Shelter, and keep it perfect for us won't you? Feet up by the fire, beer in hand, Gimme Shelter will feel like a tiny piece of heaven…
Looking for a campsite near Edinburgh? or a camping pod in Scotland?
Visit Gimme Shelter
Love from, Scotland x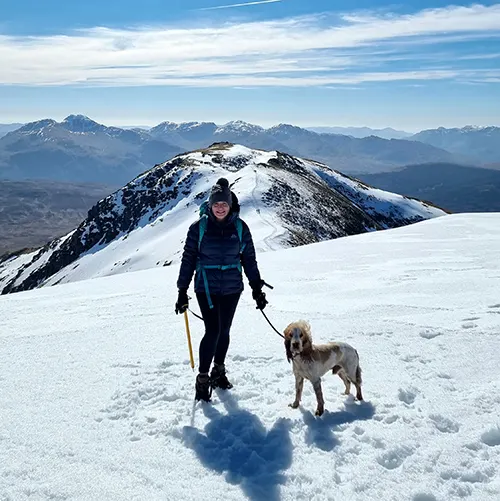 I'm Kate – a travel writer and photographer living in Scotland. Love, From Scotland is the Scotland travel guide that shows you where to stay and how to get outside in Scotland.