Put Mexican food in front of me and i'm a very happy lady. Put down a taco and I will love you forever. Thankfully, if you are in Edinburgh and you fancy a soft tortilla wrapped around spicy marinated meat and veggies, with fresh herbs, salsas, and lots of spices, you are in luck. In the name of research (it's a hard life) i've been checking out two of the contenders for the best tacos in Edinburgh – El Cartel and Bodega.
El Cartel
First up is our New Town contender, El Cartel Mexican. Located on Thistle Street and owned by the guys behind one The Bon Vivant, El Cartel is one of my favourite places to spend a Sunday afternoon. Grab some plantain chips and jalapeno bombers and settle in with Mexican beers (from Day of the Dead and Medolo) and a margarita of the day (my favourite is the grapefruit) and prepare your taco fingers.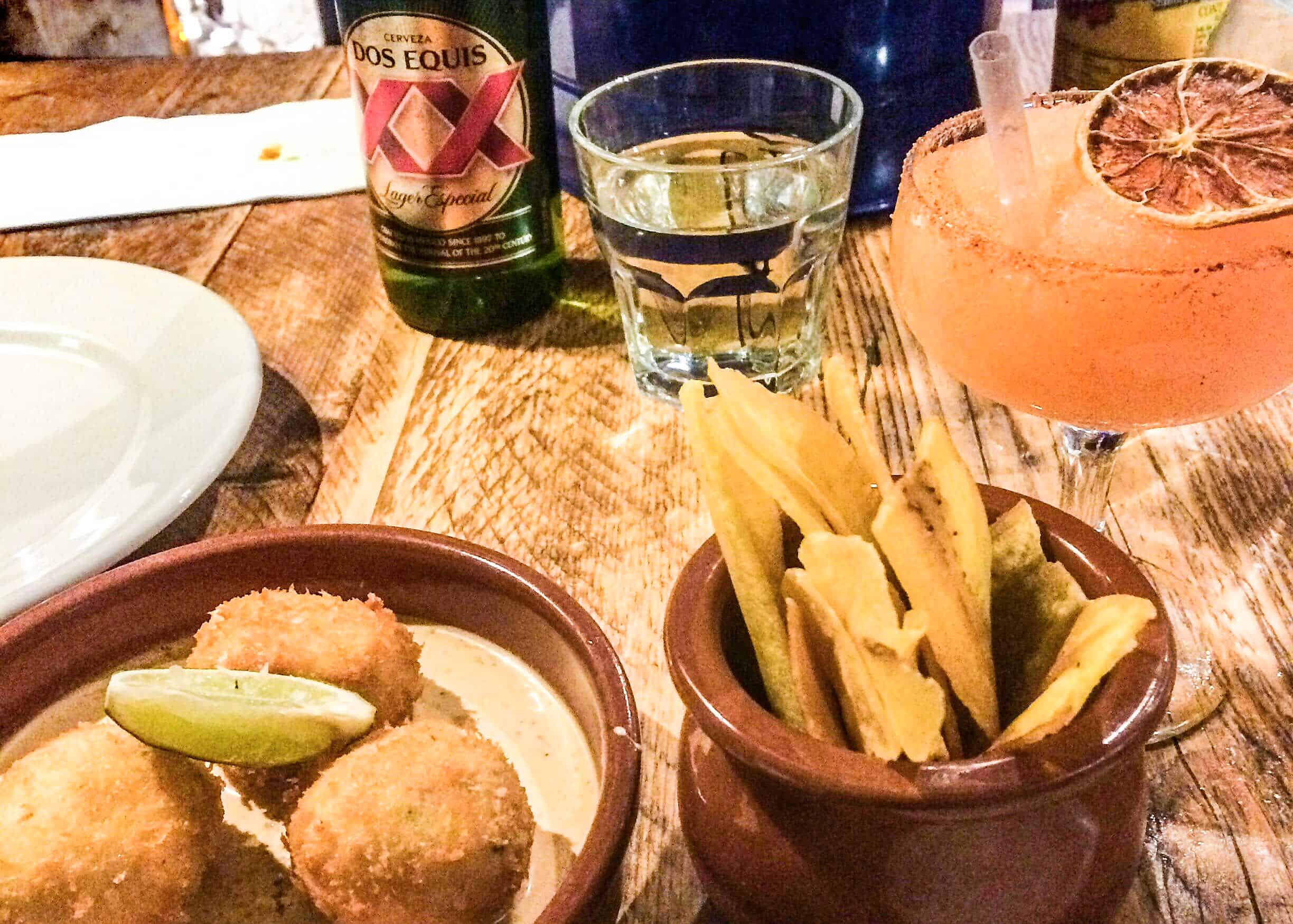 Taco's are served in pairs (£6.50) so going with a pal ups your chances of finding a favourite. Mine is the excellent flat iron steak and arbol salsa (a hot chili otherwise known as birds beak), although the duck carnitas with sweet and spicy chipotle peach salsa comes a close second. Veggies get to choose between pumpkin, kale & courgette or sweet potato, red onion and pomegranate. If you fancy a little extra, El Cartel also does a great selection of antojitos (Mexican street food) – you have to try the chorizo and sweet potato quesadillas (£4.50).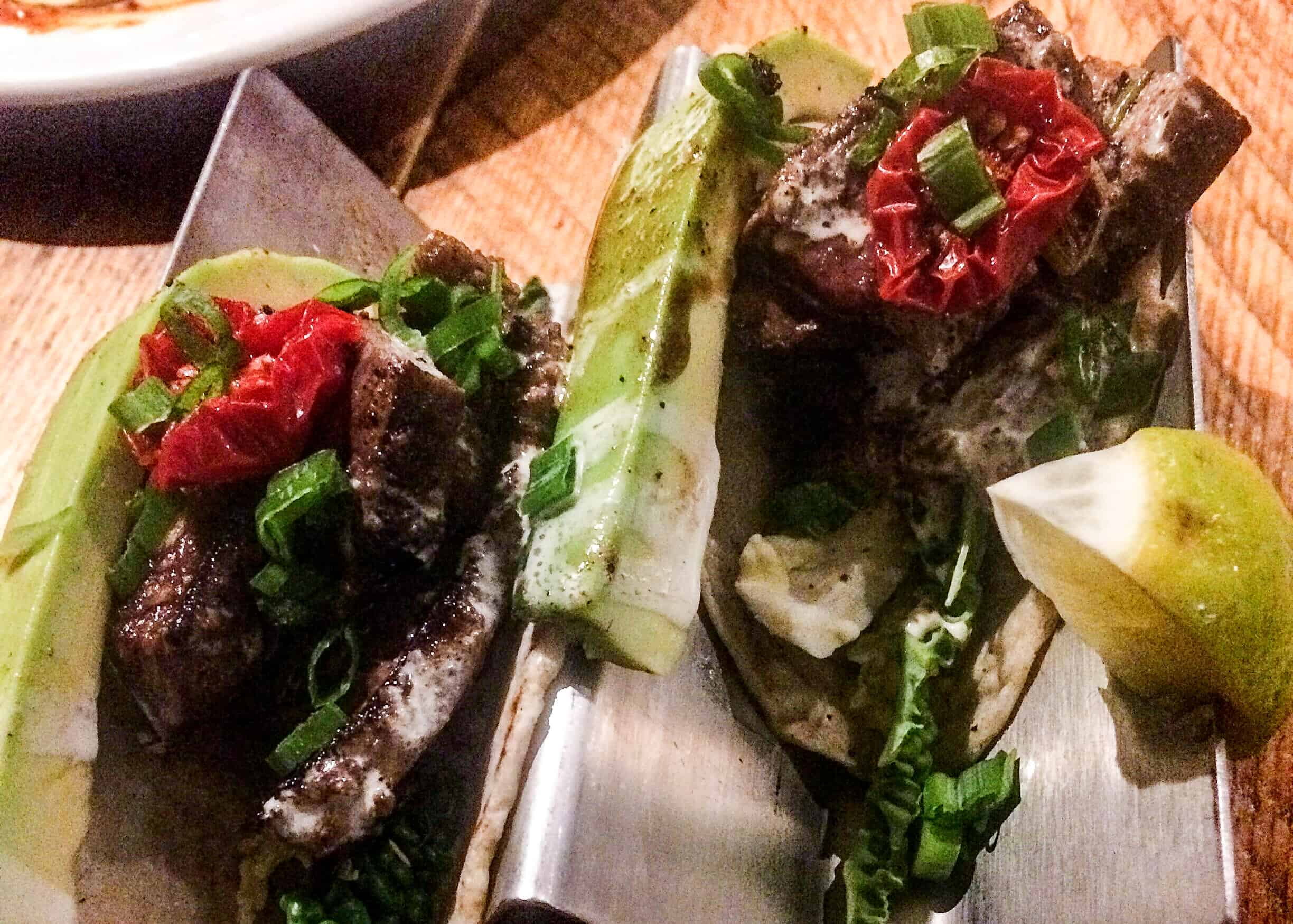 If you need a little extra encouragement (or accompaniment) El Cartel provides a large selection of both chili sauces (I'm a pepper sauce girl, come to me Valentina) and if fancy something even hotter they have 11 kinds of mezcal on the menu and 20 varieties of tequila. Salud!
Visit El Cartel Mexican 64 Thistle Street / no bookings but if you ask nicely you can wait for a table in the Bon Vivant across the road.
Bodega
In the Leith corner is Bodega taqueria. Opening in 2013 on Elm Row on Leith Walk, Bodega brings their Mexican flavours via California, New York and Sydney, oh and of course Scotland too! With one long row of tables (elbows at the ready) colourful luchadores on the walls and happily, BYOB, Bodega is famed for its great atmosphere. Oh, and their tortilla are gluten free too. Start with homemade guacamole with a side of homemade hot sauce (oh my gosh this stuff is good) or try the cerviche of the day. I don't ever pass up on guac…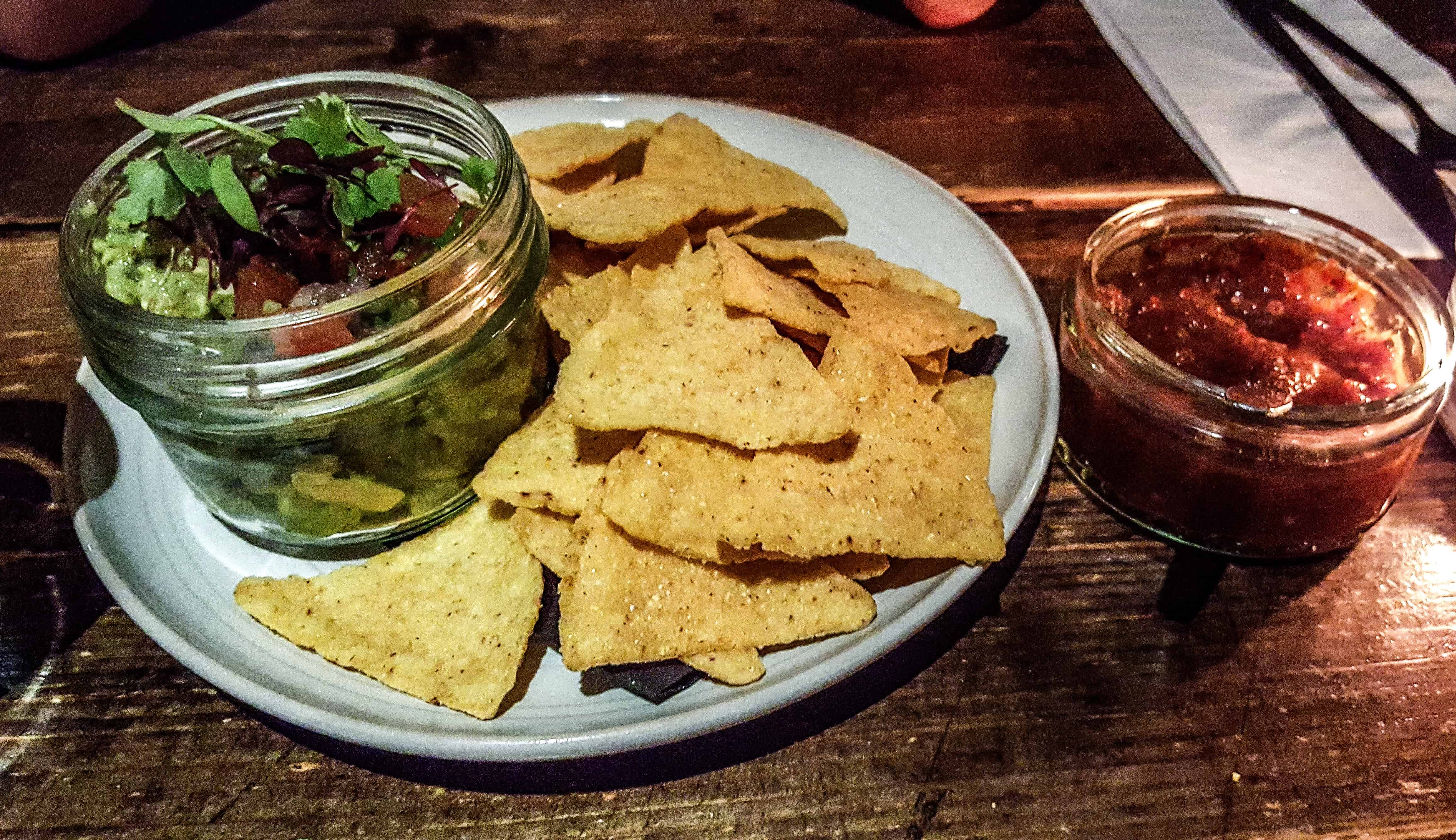 The main event at Bodega is of course, the tacos. With both a standard menu and daily specials, there is plenty to choose from. Tacos come in pairs (£6/50) and it is recommended that you have 2 pairs each. From the traditional – smoky pineapple pulled pork w/ mexican slaw to the more unusual, haggis and siracha, the meat is slow-cooked and delectable. Veggies will be in heaven with specials such as spiced cauliflower with brocoli puree, crispy leeks and pickled kohlrabi. We had a side of scallion fries & South Carolina mustard sauce – on the menu by popular demand.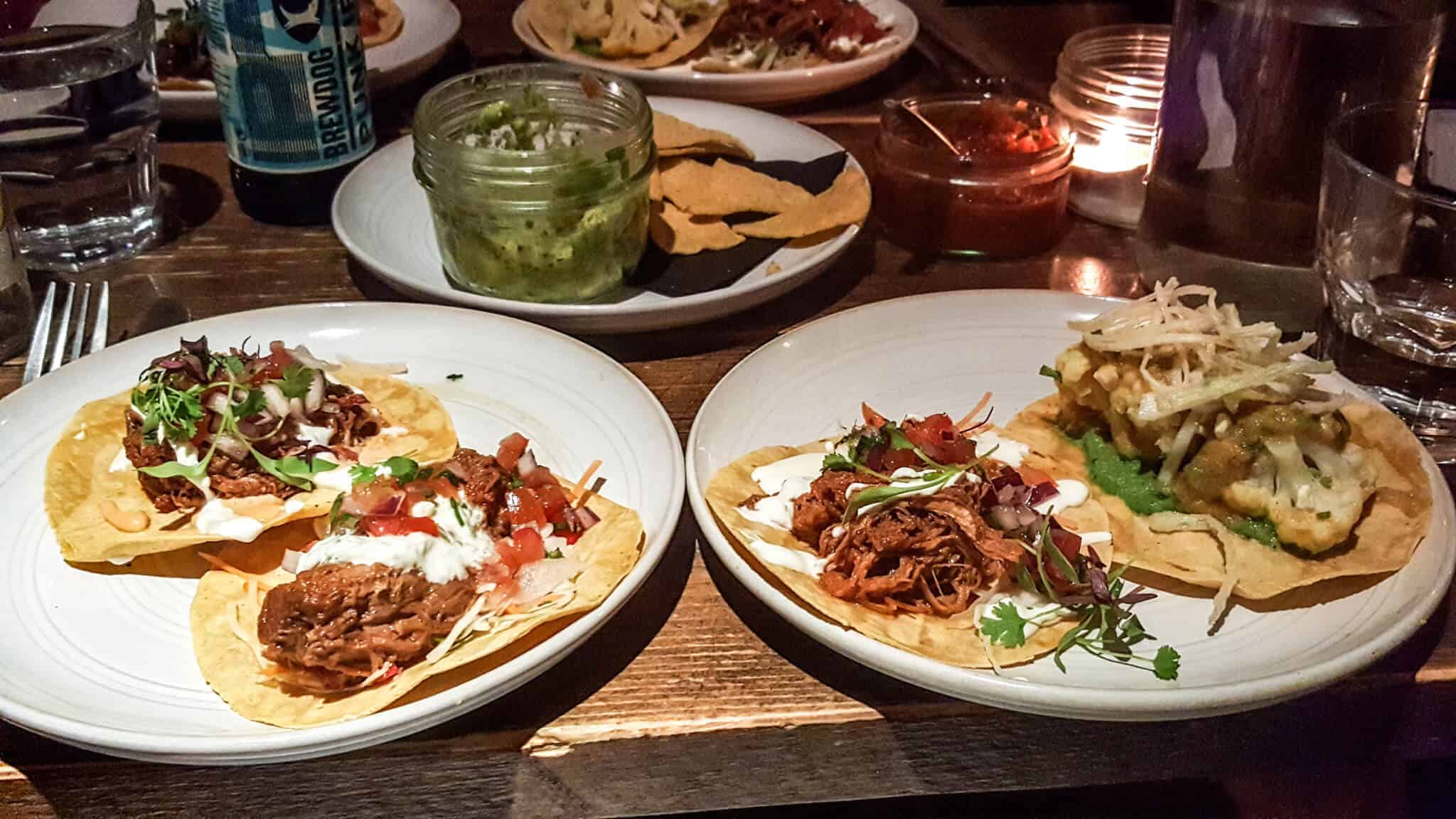 Being BYOB there is no tequila menu here, but finish up your meal with churros or crocodile pie (lime & avocado!). If you fancy a drink after dinner, The Joker & Thief bar is just next door!
Visit Bodega 62 Elm Row / BYOB / They take bookings, but be quick, Bodega only seats 20.
So who wins the battle of the best tacos in Edinburgh? Well I can't choose between the two, so I won't. Instead I am just thankful for both of them. Very very very thankful. I heart tacos. Do you?
Love from, Scotland x