North Berwick is East Lothian's proper old-fashioned seaside resort. With two town beaches, a seabird centre, a harbour for boat trips out to the Forth estuary islands, fish & chips and plenty of galleries and shops to wander around it has all the beach town charm you could wish for. Here's how to visit North Berwick.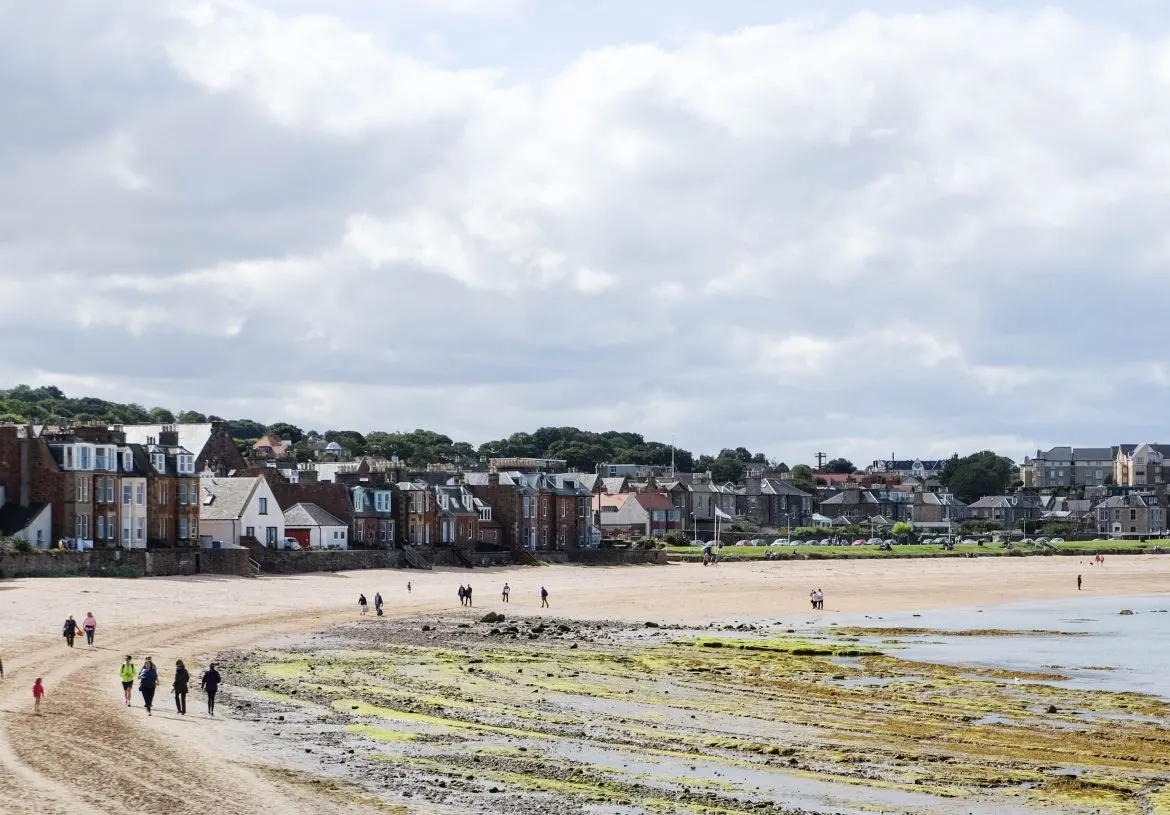 How to get to North Berwick
To get to North Berwick, just hop on the train from Edinburgh and just 30 minutes later you will be strolling down through the town. Otherwise, it will take around an hour to get to North Berwick driving from Edinburgh. Book your train tickets with trainline.com*.
Where to stay at North Berwick
Stay at
Things to do in North Berwick
Go to the beach of course! My favourite of North Berwick's two beaches is the huge sweep of the West Beach (above) but families love East (or Milsey) Bay with its boat pond, which is more usually used these days as a precarious running track and views to Bass Rock. Make sure you pop into Steampunk coffee for a takeaway on your way to the beach.
However, if you don't fancy making sandcastles, make sure you visit the Scottish Seabird Centre and have a look at their 14 cameras trained on nearby Bass Rock and the Isle of May where you can watch the biggest puffin colony on the east coast of Britain. For the more energetic, you could also get up close and personal with the birds with a rib boat trip along the Forth from the harbour.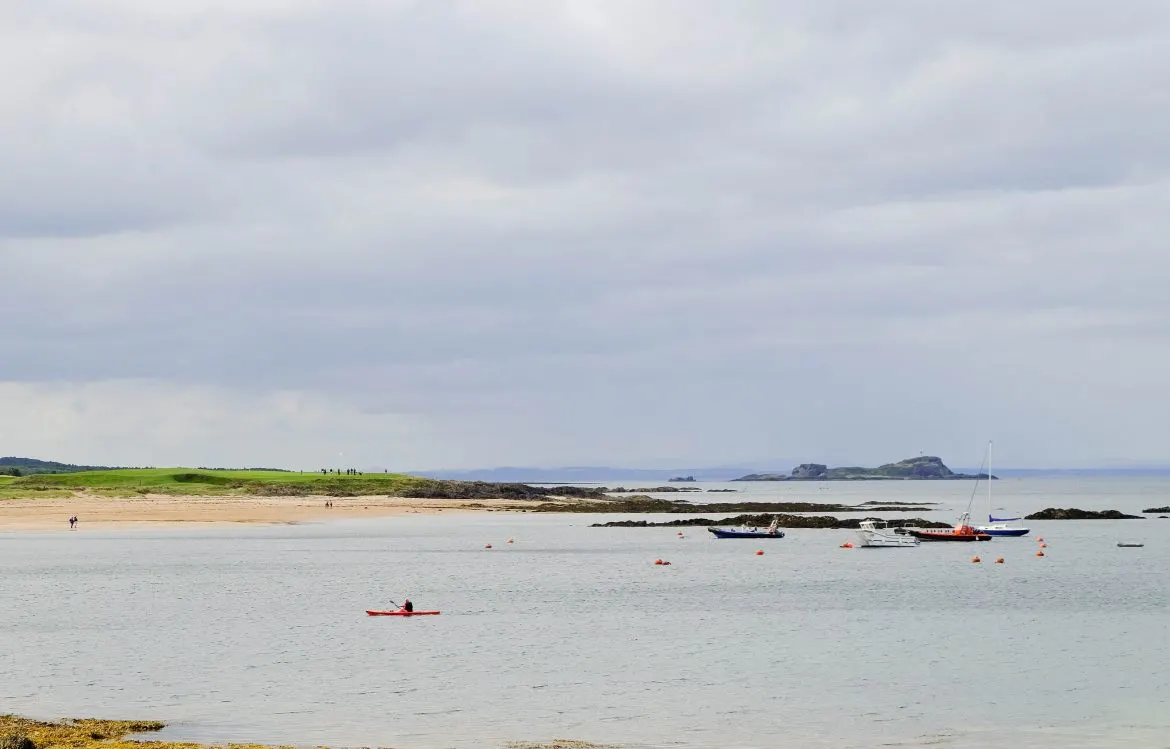 Where to eat in North Berwick
There is one place in North Berwick I always head straight for, and that is the Lobster Shack. Perched on the edge of the harbour, this tiny food shack freshly grills lobster in garlic butter and serves it with perfectly cooked chips, all ready for you to take away and find a spot to soak up the sea air.
When the lobster shack is queued out of the door (and it often is) head to The Rocketeer for a takeaway; instead, it's the same people, and just as good.My suggestion is to grab your 1/2 lobster and chips, pick up a blanket from The Rocketeer and spread out on the green.
The lobster is as fresh as it can be, as both the Lobster Shack and The Rocketeer are first on the list to buy directly from the boats in the harbour. If you head down to Seacliff beach just down the road, you might just be lucky and spot the lobster pots being brought into shore.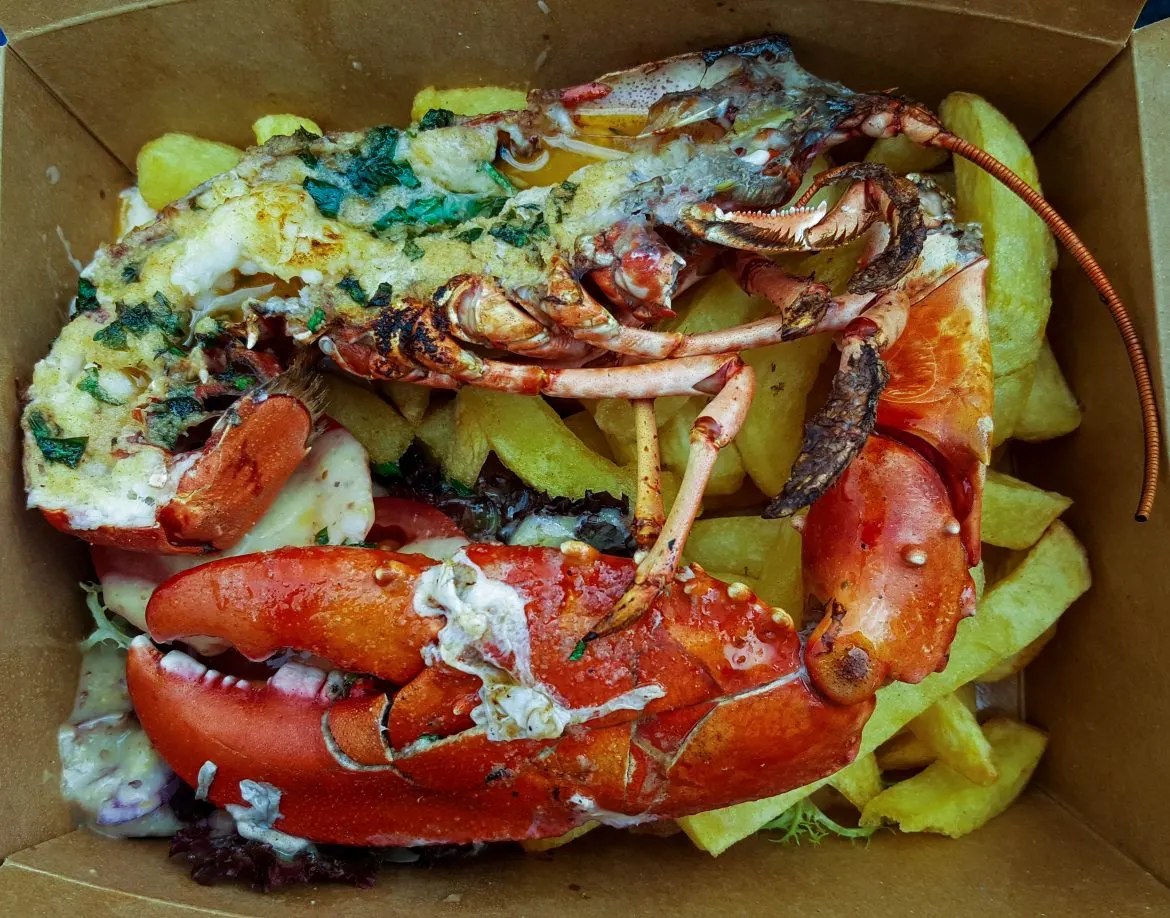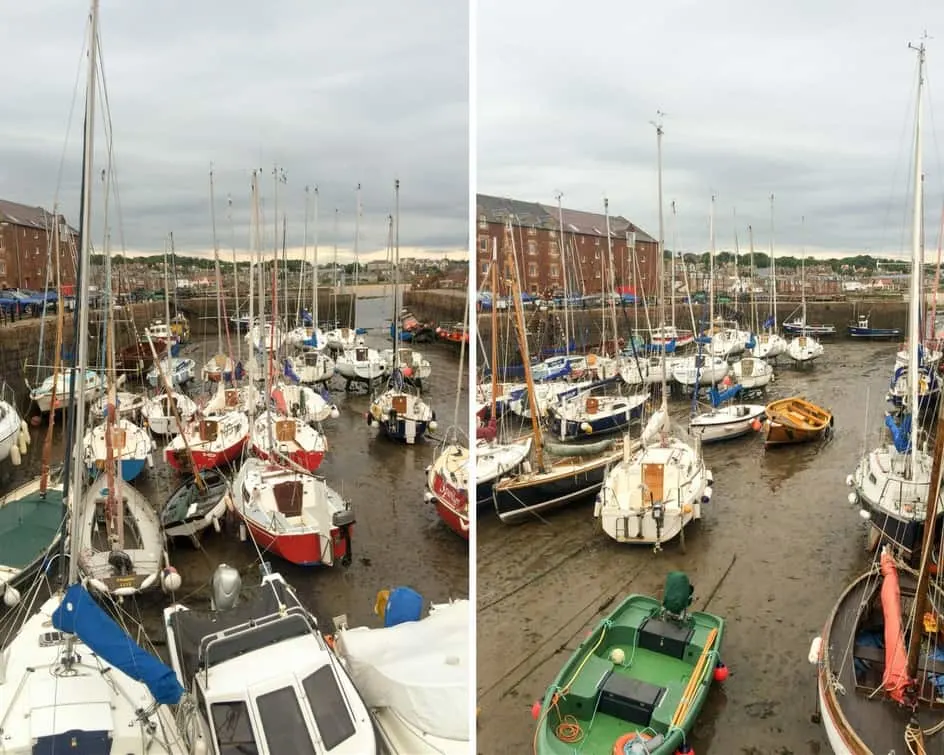 After all that exercise and fresh air (or just because, more eating, take your pick) means you definitely deserve an ice-cream, so head up to the high street to nosy around the many independent shops before grabbing a huge cone from Alanda's Gelateria.
Just to see you back home, you know.
Love from, Scotland x
More things to do in East Lothian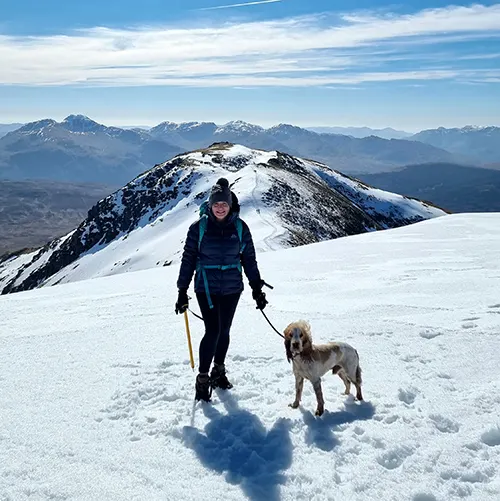 I'm Kate – a travel writer and photographer living in Scotland. Love, From Scotland is the Scotland travel guide that shows you where to stay and how to get outside in Scotland.