With nearly 800 islands, two national parks, 6000 miles of coastline, turquoise seas, rolling hills and majestic mountains, deep glens and massive lochs – Scotland is consistently voted one of the best countries in the world to visit for outdoor adventures.
Whatever the weather throws at you you can get outside in Scotland – from Munro bagging and scrambling to Via Ferrata to stand up paddle boarding, coasteering, sailing, mountain biking, and kayaking – you can do it all in Scotland.
Here is my guide to the best places to do adventure activities in Scotland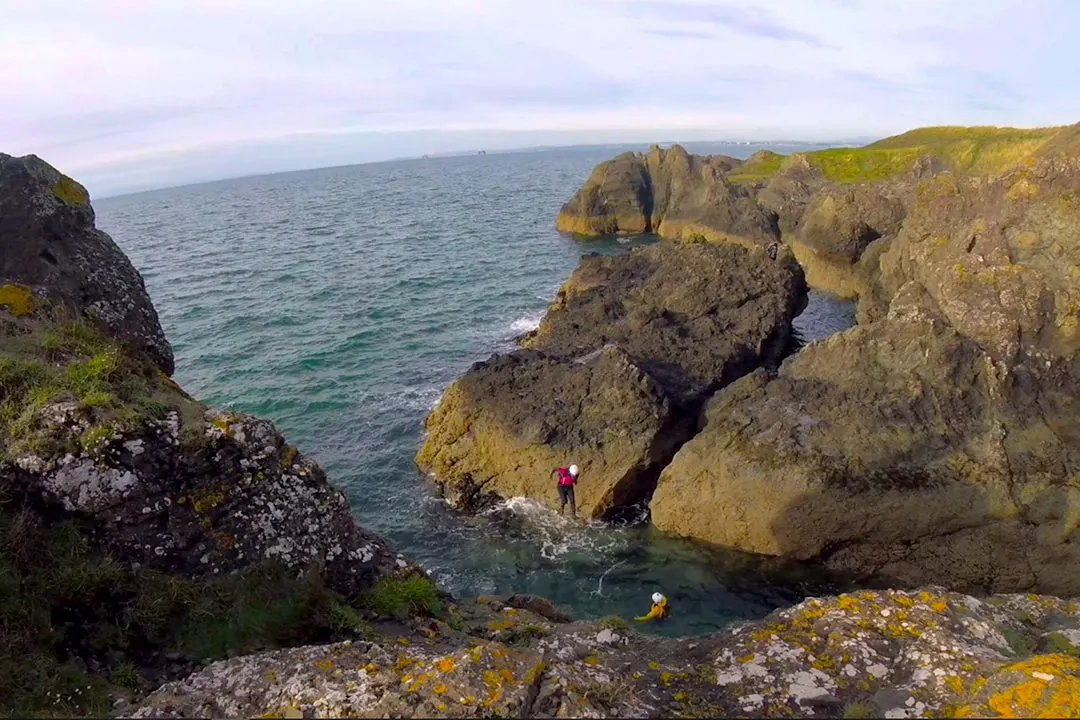 My favourite adventures in Scotland
Here are my favourite places to do outdoor activities in Scotland…
The best places to do outdoor activities in Scotland
Looking for outdoor activities in Scotland? Whatever you are into, plan your mountain bike, SUP, hiking, scrambling and wild swimming adventures… with a lot more in between with the best places to do outdoor activities in Scotland.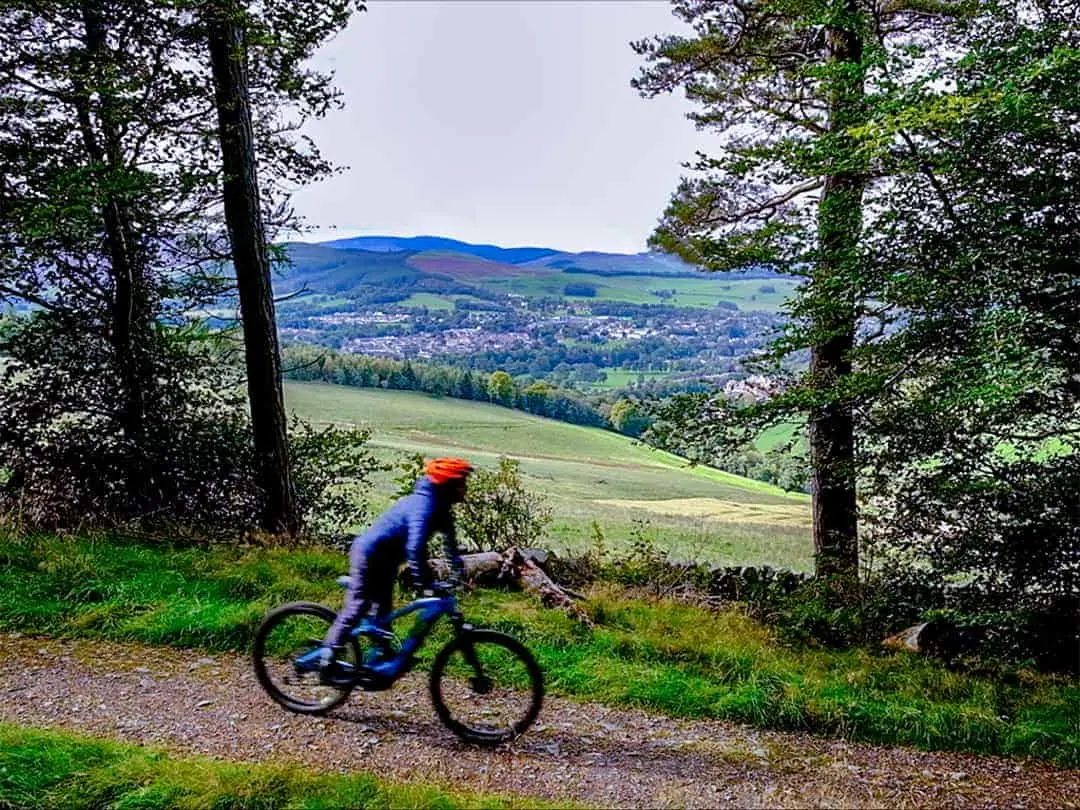 The best place to go mountain biking in Scotland
With hundreds of mountains, glens and forests to explore, it's no wonder Scotland is considered a world-class destination for mountain biking. The best place to go mountain biking in Scotland are at the 7stanes – world-class mountain biking centres in Southern Scotland. The 7stanes can be found at Ae, Dalbeattie, Glentress and Innerleithen, Glentrool, Kirroughtree and Mabie.
My favourite is at Glentress which has a full range of mountain bike trails available – from green to black – and they are free to use, all you have to pay for is it the parking! (£5 full day). We are complete beginners and love the Upper Green Route with its fabulous views across Peebles and those in the know as serious mountain bikers love the Innerleithen XC route. You can also hire bikes.
Visit Glentress // visit the other 7stanes.
More places to go mountain biking in Scotland: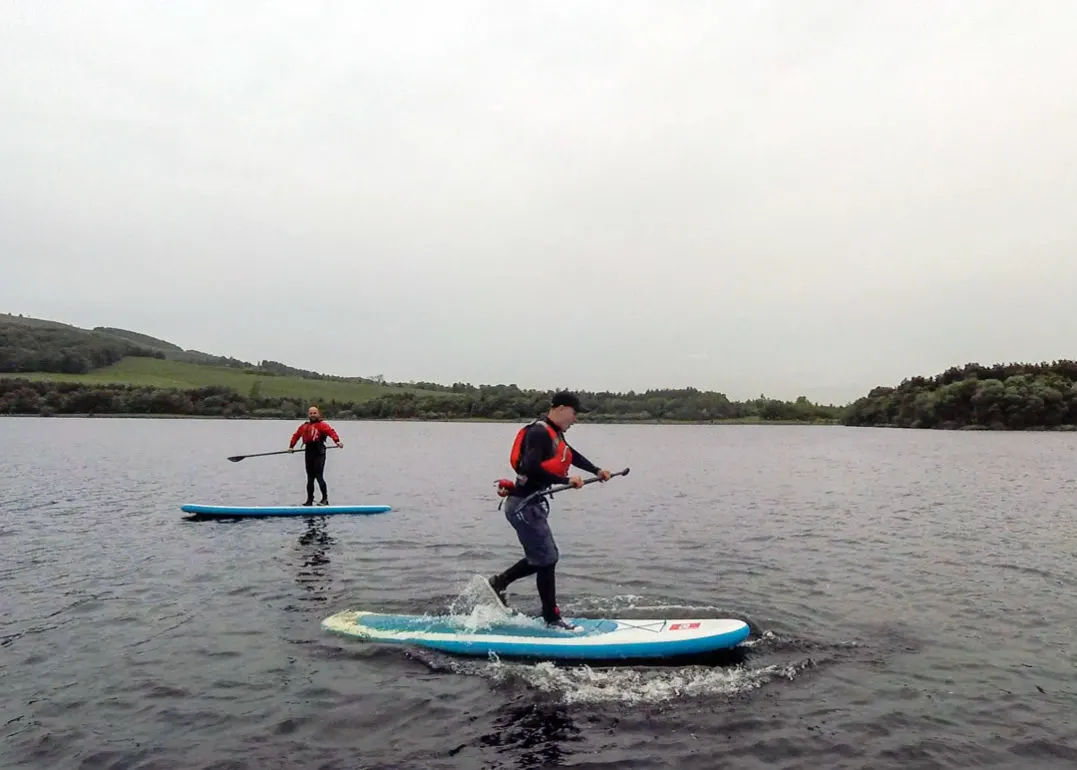 The best place to go stand up paddle boarding in Scotland
SUP is one of the fastest-growing water sports and outdoor activities in Scotland is brilliant fun and really easy to learn – take it from me!
The best place to go stand up paddle boarding SUP in Scotland? The lochs of the Cairngorms National Park including Loch Morlich and Loch Insh. Scotland's highest beach at Loch Morlich is a huge draw on a summer's day and has beautiful views of the surrounding mountains. Hire paddle boards on the lochs with Loch Insh Outdoor Centre and Loch Morlich Watersports.
More places to SUP in Scotland:
Loch Lomond – hire your board or kayak from Loch Lomond Leisure and explore the islands in one of Scotland's most famous lochs.
Arisaig and the Silver Sands of Morar – famous for its sandy beaches and still waters, Arisaig has lots of coves to explore.
Belhaven Bay, East Lothian – famed for its beaches, paddle out from this gorgeous beach for views of Bass Rock.
The Isle of Barra – head out on your board to paddle around Kismul Castle in Castlebay before exploring further afield on 'Barradise'.
If you fancy trying SUP for yourself, Lochore Meadows Country Park in Fife offers up a huge calm loch perfect for beginners. Try a two-hour beginners guide to SUP (£20 for adults, £10 for under 18s) which includes your paddle board and wetsuit hire. Once you are up on your feet take a guided SUP tour of the loch – perfect for those with more confidence – you will be doing tricks in no time! You can also have lessons with Paddle Surf Scotland in Perthshire, Wilderness SUP near Edinburgh or Blown Away Experiences at St Andrews.
The best place to go scrambling in Scotland
Love to get hands-on in the mountains? You will love Scotland. Beginner to scrambling? Try scrambling up the front of The Cobbler in the Arrochar Alps, climbing Stuc a' Chroin and Ben Vorlich at Loch Earn and An Stuc in the Lawers Range above Loch Tay and finally my favourite, The Tarmachan Ridge from Meall Nam Tarmachan.
Looking for something a bit airier? Grade 1 scrambles in Scotland include:
Expert? Scotland's ultimate grade 2 – 3 scrambles include, the Curved Ridge route up Buachaille Etive Mor, Glencoe, the narrowest ridge on the British mainland – Aonach Eagach, the Corrag Buidhe traverse on An Teallach, and the full traverse of the Skye Cullin. Do not attempt these grade 3+ scrambles without experience, ropes, good weather and a series head for heights.
Outdoor adventures – Via Ferrata & zip wires in Scotland
Zip wires in Scotland – Go Ape run a treetop adventure at Glentress Forest, Peebles. With constant reminders of 'always stay attached', the routine of clipping on and off, plus having a secure harness, will see you swing and climbed obstacles with ease. There are huge zip wires and Tarzan swings – you will be happily launching off platforms with glee – one of my favourite outdoor activities in Scotland.
There are 29 Go Ape Tree Top Adventures nationwide and prices range from £33 for a gorilla (aged 16 and over) to £25 for a baboon (aged 10 to 15) and are worth every penny.
Where to do outdoor activities in Scotland
The Scottish lowlands
For most of us living in Scotland we can't hoof it to the Highlands every weekend for our outdoor activities. Thankfully, the Scottish lowlands are chock full of brilliant adventures. One of my favourite regions is Fife – with a 117-mile coastal path, scrambling and coasteering and gorgeous beaches, it's one of the best places to get outside in Scotland.
WATCH – How to get outside in Fife
Outdoor activities in Scotland's National Parks
Scotland has two national parks – Loch Lomond and the Trossachs and the Cairngorms. Loch Lomond is one of Scotland's largest lochs and the national park has 21 Munros to bag, all within an hour of Glasgow. To the east, the Cairngorms are home to ospreys, reindeer, pine martens and red squirrels, and is one of Scotland's true wildernesses – perfect for outdoor adventures.
The Scottish highlands
Looking for mountains to climb, rivers to canyon, glens to explore, and thousands of miles of stunning scenery? Welcome to the highlands of Scotland. One of my favourite regions in the Scottish highlands is Assynt – the mountains are otherworldly and the beaches, the best in the world.
Scottish Islands
From popular destinations such as the Isle of Skye to the beautiful Isle of Barra, the Inner Hebrides to the islands of the Firth of Clyde, Ayrshire and Argyll, to Orkney and Shetland, Scotland's islands come complete with lots of outdoor activities – Munros to climb, coastal walks, massive seascapes, stunning beaches to explore and that warm island welcome.
A Via Ferrata or 'iron path' – is a guided climb via steel wire or chain which allows routes to be followed that might be too dangerous to scramble. In Scotland, you can go via ferrata in Kinlochleven along the Grey Mare's Tail Waterfall with Vertical Descents, or follow the Elie Chain Walk – a series of chains fixed into the rocks in Fife.
Watch – my guide to the Elie Chain Walk, Fife
Winter sports in Scotland
If you are looking for snow in Scotland, then head straight for the Cairngorms National Park. Other great places to visit in Scotland in winter are Glencoe, the Nevis Range by Fort William or Torridon for incredible mountains views. If the snow does arrive in earnest, Scotland has five ski centres.
The largest ski resort in the UK is at the Glenshee Ski Resort in the Cairngorms National Park, with 22 lifts and 36 runs – check out the huge Glenshee piste map. The Nevis Range by Fort William also offers winter activities on the Aonach Mor piste with 35 runs and, for non-skiers, the only gondola in Scotland – the Nevis Gondola. Other ski centres can be found at Glencoe Mountain Resort, The Lecht, and Cairngorm Mountain.
Did you know the world's best indoor ice climbing is actually in Scotland? At Kinlochleven by Glencoe is the Ice Factor, where 400 tonnes of snow make up their 12m high ice wall. Learn to ice climb or learn winter skills to get you out climbing on the snow and ice for real in Scotland's mountains.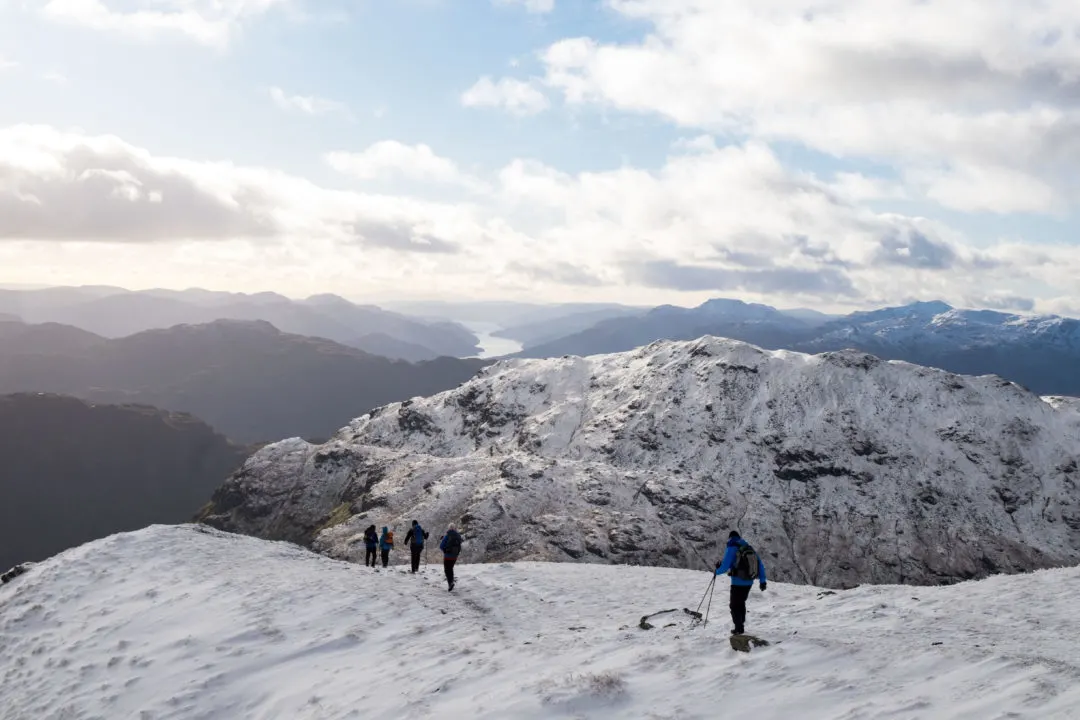 Best places to wild swim in Scotland
They say no one ever regrets a wild swim, but with the temperature of the water off Scotland you certainly won't forget it. However if you do brave it, the beaches off Scotland are perfect for swimming, you will certainly feel refreshed! Here are some of my favourite places to wild swim in Scotland:
Harris and North Uist, The Outer Hebrides – with clear turquoise waters, soft sands, and shallow depths, you won't be able to resist swimming off the beaches of Harris and North Uist. My favourite beaches is Hushinish.
Achmelvich Beach, Assynt – one of Scotland's most famous beaches, and it is no wonder, all of Lochinver and Assynt beaches in the far north of Scotland have clear blue water, and white sands.
An Lochan Uaine, Glenmore Forest – deep in the heart of the ancient Glenmore Forest and surrounded by huge Caledonian pines is the beautiful Lochan Uaine – where it is said the waters get their green hue from the local fairies washing their clothes in it.
Loch Morlich, the Cairngorms – Scotland's highest beach at Loch Morlich is a huge draw on a summer's day – and swimming in the loch gives you beautiful views of the surrounding mountains – watch out, the loch is fed from snowfalls on the mountains, it can get very cold indeed.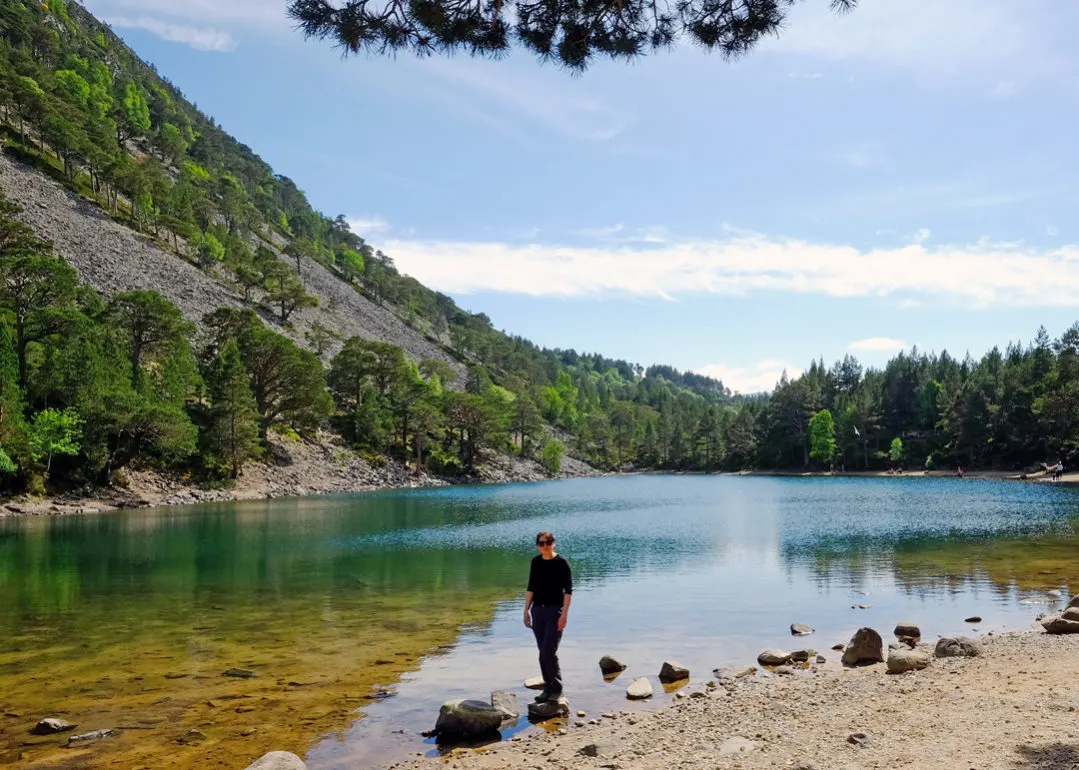 Outdoor activities – Hillwalking and Hiking in Scotland
Scotland is a walker's paradise. With 30 long-range walks and thousands of miles of beautiful lochside pathways, there is so much to explore. Put on your walking boots, watch out for the weather and get outside.
New to hill walking? Here are 10 steps to go from a total hiking beginner to looking like you know what you are doing – my beginner's guide to hillwalking in Scotland
Scotland's best day walks – There are hundreds of amazing walks right across the country from the Highlands to the Lowlands – but the best walks take a little more effort, here are my favourite day hikes in Scotland.
The best hills for beginners hills in Scotland – Are you thinking of starting hillwalking in Scotland? Before rushing off to bag a Munro, here are my recommended hills for beginners in Scotland.
The best Munros for beginners in Scotland – here are my favourite 20 Munros for beginners, from Ben Lomond to Ben Lawers. With 282 Munros (mountains over 3000ft) to 'bag', climbing them is a national pastime.
Scotland's most iconic hills – Scotland's mountains are charismatic despite their lack of height, and because of Scotland's dependably undependable weather, at times downright dramatic. Here are my favourite iconic Scotland mountains to climb.
How to climb Ben Nevis – want to bag the big Ben? Here is my complete guide to climbing Ben Nevis, Scotland and the UK's highest mountain.
WATCH – My beginners guide to bagging a Munro
What's your favourite way of getting outside in Scotland?
Love, from Scotland x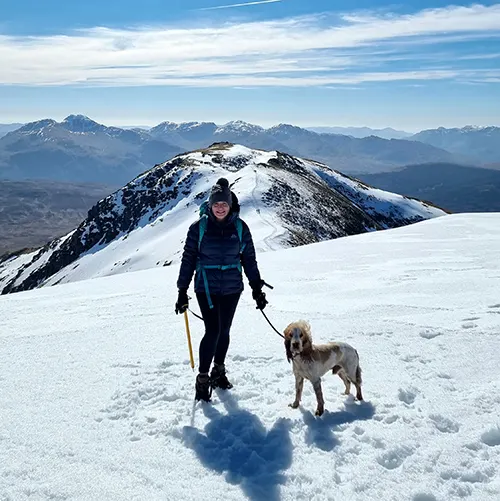 I'm Kate – a travel writer and photographer living in Scotland. Love, From Scotland is the Scotland travel guide that shows you where to stay and how to get outside in Scotland.