Hullo – are you well? Long time no speak and all that. After a completely manic September mostly spent making trips across to Fife (read my outdoor guide to Fife) and the Moray Firth (full Moray Coast guide here) the last couple of months have been a little quieter around here than usual.
Now I promise I haven't just been binge watching all 12 series of Bones, I've actually been working really hard on a huge project elsewhere (it's seriously taken over my life), lots of posts to go up over the next couple of months (I am taking an extended holiday in New Zealand over December / January) and I've been busy planning lots of exciting trips for next year! Phew.
In the spirit of getting back into the swing of things, here is a life lately post on everything I've been up to recently…
Getting outside…
Back up Ben Venue for #GetOutsideDay
Just missing out from my September update (in my newsletter, subscribe here) was Get Outside Day organised by the Ordnance Survey (you can read more about me being a Get Outside champion) where fellow champ Cat and I accompanied 16 people up one of my favourite hills, Ben Venue in the Trossachs, in the spirit of encouraging more people to get out and explore Scotland. It was freezing, blustery, and at times rather wet but it was still a beautiful day with unbelievable views from the top. You really should climb Ben Venue.
Bagging Ben Narnain & The Cobbler
Last year was spent bagging 21 Munros, this year, not so much. Instead, long distance training for our trekathon in Glencoe in July took over so it was nice to be finally back out in the hills – and in stunning weather too. The Arrochar Alps are so accessible from Edinburgh and despite the recent massive increase in parking prices to £1 an hour (from 30p) they are still one of my favourite places to spend a day. We were aiming for bagging both Beinn Narnain and Ben Ime, but a lack of hill bagging days this year took its toll on me and we decided on just doing Narnain and then the Cobbler instead. It really was no loss!
Cloud inversions and brocken spectres on Meall Nam Tarmachan
Autumn is my favourite time of year to climb in the Scottish hills and Meall Nam Tarmachan is one of my favourite Munros = one of my favourite days this year. We had cloud inversions, stunning weather, brocken spectres, and met lots of lovely people enjoying their days out. I think my pictures do just how special this day was – this is why we climb hills in Scotland.
A rather wet trip to Loch Lomond & Conic Hill
When it rains here, it rains. We'd been all set for a weekend exploring Loch Lomond whilst staying at the Inn on Loch Lomond – but of course, it chucked it down the whole time. After 10 minutes of googling "things to do in the rain at Loch Lomond", a visit to the Loch Lomond Aquarium and a plan for a Scottish breakfast later we decided to get outside anyway. With low cloud on the Munros we decided to climb the much smaller but still rather fun Conic Hill. With at times torrential rain, we deserved our haggis and tattie scone rolls afterwards believe me…
Climbing Cheshire's mini Matterhorn
If you haven't met me, you might not know that I don't originate from Scotland. I spent my childhood in east Cheshire, in the hills on the edge of the Peak District. When I am at home visiting my parents I take every opportunity to get out and explore. My favourite walk in Cheshire is climbing Shuttlinsloe, otherwise known as Cheshire's mini Matterhorn. It is a great wee walk. It will take you around 2 hours, over 6 miles from the village of Langley, up through Macclesfield Forest and back. Read more: my favourite walks on the edge of the Peak District.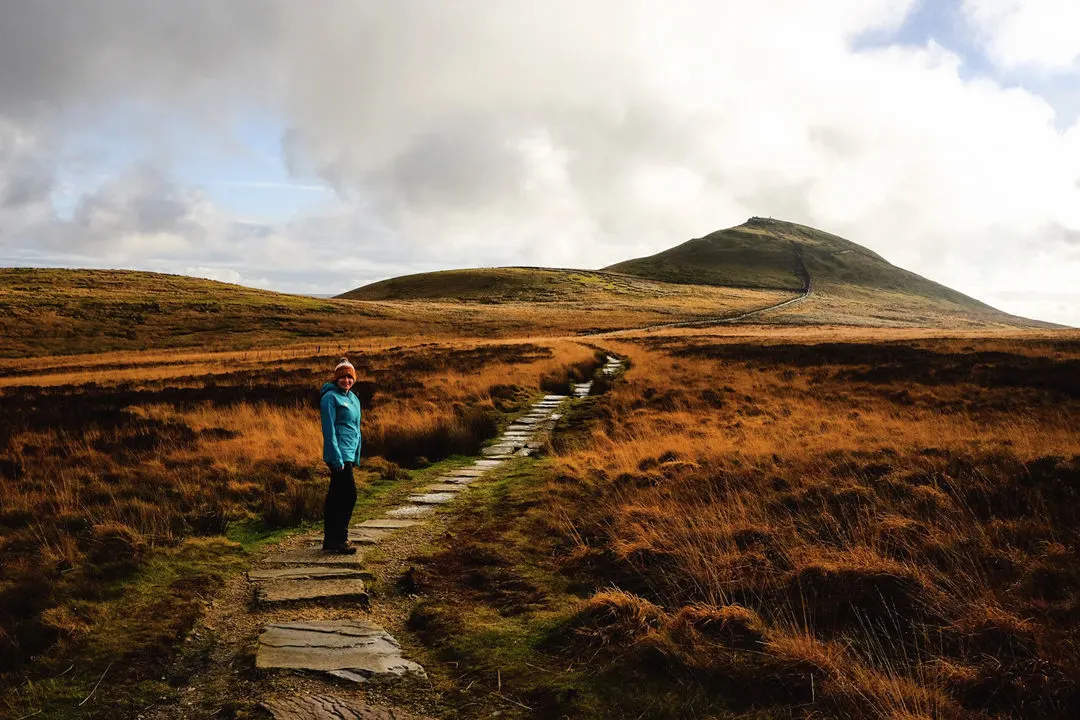 The good things I ate…
With all that walking I needed to be fed! We headed to Leith to feast on fresh and delicious langoustines & crab claws followed by excellent fish & chips at The Fishmarket, Newhaven, then I had a lovely but full-on wine tasting Italian extravaganza at newly opened The Winehouse 1821 in Edinburgh (they serve amazing wines!) and I completely indulged myself with double Sunday brunch at the Fairmont St Andrews, their food is so good, that I went back for more…
Go behind the scenes of Love, from Scotland…
Things will continue to be a little quiet around here in the run-up to the holidays, and as I head off on a big trip but please keep in touch by following me on Instagram! My personal account is @_smidge where I'll be sharing we get up to behind the scenes and off the cuff stuff – look out for lots up updates on our forthcoming trip to the other side of the world. Please pop over and say hello, I'd love to follow you back.
Love, from Scotland x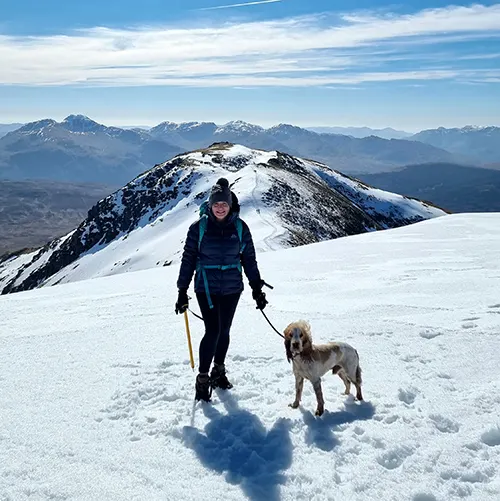 I'm Kate – a travel writer and photographer living in Scotland. Love, From Scotland is the Scotland travel guide that shows you where to stay and how to get outside in Scotland.