Welcome to food heaven at the Fairmont St Andrews…
Located just outside St Andrews and with an incredible view of the castle, cathedral and across to the Firth of Tay is the Fairmont St Andrews. Offering up two golf courses, a spa and six restaurants – including (probably) Scotland's best Sunday brunch, I checked in for an absolute treat of a weekend…
This post uses affiliate links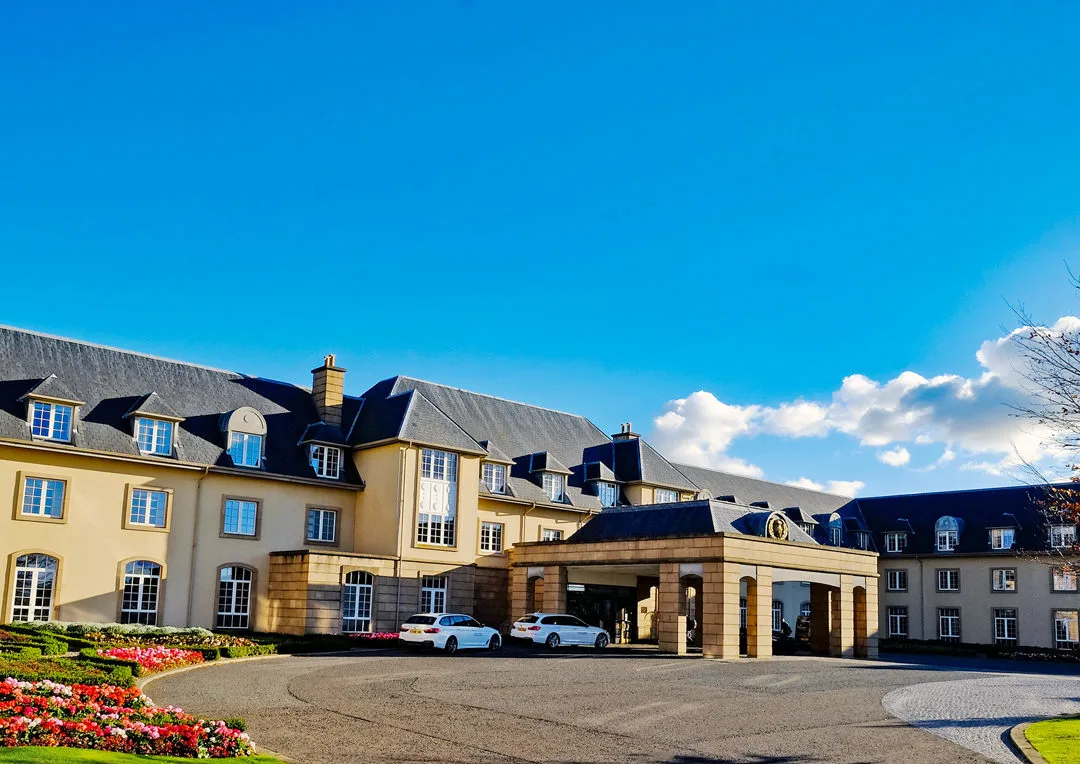 Stay at The Fairmont St Andrews
With a five-star rating, the Fairmont St Andrews is something a little special. Perched up above St Andrews' Bay, the Fairmont St Andrews was opened in 2001 and was fully refurbished in 2017 with a warm, sleek, and masculine mid-century modern American style.
Centred around a huge atrium, the hotel is home to the incredible Zephyr lighting installation designed by multi award-winning artist George Singer to reflect everything you can see outside the hotel's windows "the crashing waves, the long grasses blowing in the wind, the enormous cloud formations…and the sheer energy and beauty of St Andrew's Bay". It is incredibly beautiful.
There is a friendly and relaxed welcome on check-in, a cheekily efficient concierge and bag service, comfy leather sofas in front of huge fires, a very accommodating cocktail bar, lots of spots to curl up and relax and not to mention a gorgeous supercar to greet you at the front door – I must admit I rather happily made myself at home.
Our Deluxe Sea View Room at the Fairmont St Andrews
With 209 bedrooms including 17 suites, our huge Deluxe Room was located on the third floor of the hotel's north wing and had an incredible view over the Fairmont St Andrews' golf courses and the constantly changing North Sea.
With two very comfy double beds and a fabulous bathroom, it was a perfect size for a girls weekend away and included lots of extra little treats such as a huge slab of Fairmont St Andrews' chocolate, a dram of whisky, an honesty bar and a Nespresso coffee machine.
Fairmont St Andrews Spa
Downstairs in the atrium (and connected by lift so you can head down in your Fairmont dressing gown & slippers!) is the Fairmont St Andrews spa. With a large pool, jacuzzi, steam room, gym and sauna as well as lots of comfy poolside beds, it was a great place to spend an early evening relxing and gossiping before dinner.
If you need any further help with relaxing, the spa also has 10 treatment rooms using products from personal favourite Caudalie.
Dinner at the St Andrews Bar and Grill
With seven dining options to choose from (Italian at La Cucina, cocktails at Kittocks Den, the Squire Restaurant in the atrium, and the Rock & Spindle pub, as well as afternoon tea) we headed down on the complimentary bus to the St Andrews Bar and Grill for our supper.
Serving up superb Black Isle steaks and seafood in what is the hotel's championship golf course clubhouse down by the waterfront (it's a lot fancier than that sounds!) along with a varied and good value wine list, we ate rather well indeed.
Starters of huge West Coast langoustines (served chilled) and garlic aioli and delicious local Pittenweem langoustine ravioli were followed by a perfectly cooked tenderloin on the bone and, my favourite, a delicate and well handled flat iron steak, with chimichurri and bearnaise sauces on the side for dipping the thick cut chips.
The St Andrews Bar and Grill uses a Josper grill (a hybrid oven/grill) to give a really good smoky taste to their steak – and the steaks were well rested and cooked perfectly. Bravo! After dinner, we retired back up to the hotel to Kittocks Den for whiskies, including an off-menu Bunnahabhain 12 rustled up on request.
International Sunday Brunch at the Fairmont St Andrews
We decided to forego the hotel's well-regarded breakfast (ok we had a well-deserved lie-in) in favour of the fast becoming famous – Fairmont St Andrews International Brunch – which takes place on the first Sunday of every month.
Now I can't hesitate to recommend you book this – the food is incredible and the dining experience superb and it is unlike any buffet you will ever experience anywhere else. This is (probably) Scotland's best brunch.
Start with freshly made salads from all over the world (I loved the burrata and Greek vine leaves) and cured meats and pate, then move onto Chinese duck pancakes or freshly made ramen noodles.
Follow this with the fish course – try the beetroot cured smoked salmon huge prawns, caviar and freshly shucked oysters – and that is just the starters.
Mains include a two-roast carvery (with Yorkshires!) and a huge selection of hot entrees and side dishes – try the delicious Black Isle beef massaman curry – one of the best curries I've eaten. For dessert (and you will manage it) are delicious looking and very decadent cakes, hot fruit pies, sweet pastries, macaroons and truffles – as well as an ice cream bar and chocolate fountain!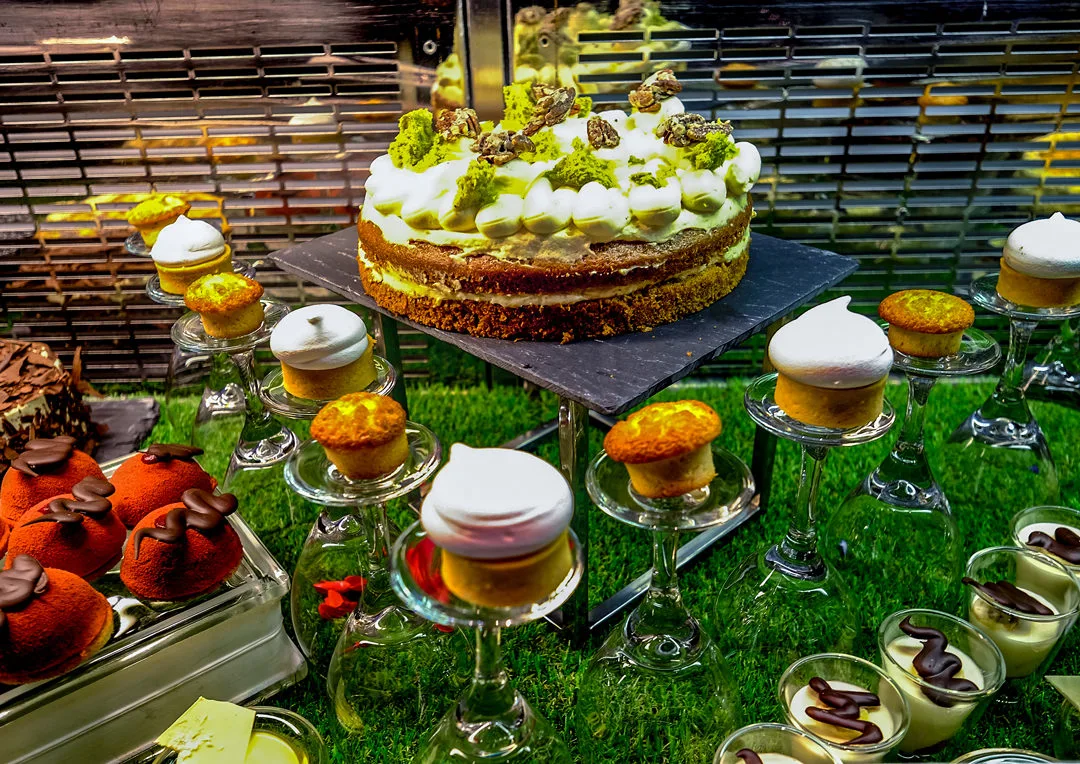 It is basically food heaven and I am already booked in to go next month again. The International Brunch is £32 a head and worth every penny!
The next dates for the International Sunday Brunch are the 4 November and the 6 December 2018.
More things to do at the Fairmont St Andrews
With a complimentary on-the-hour shuttle service from the hotel to St Andrews, you really have no excuse not to explore the area – and the town is one of Scotland's gems.
With quaint cottage-lined streets, a great cafe-bar scene, two huge beaches and history everywhere you look; St Andrews is more than the home of golf and the scene of the most famous of university romances. Here is what you should get up to:
Things to do in St Andrews
EXPLORE ST ANDREWS – With a compact town centre full of independent shops you can spend a couple of days just wandering around. Head down to West Sands for a day on the beach, discover the St Andrews Aquarium, stroll amongst the St Andrews University Colleges via the Town and Gown Walk, and explore St Andrews Harbour for the best view of the town.
The town centre is packed full of pubs, cafes and restaurants – including my favourites The Criterion and the St Andrews Brewing Company – but it is also worth a trip outside the town to the michelin starred Peat Inn and the Balgove Steak Barn.
HAVE A ROUND OF GOLF – St Andrews is nicknamed the 'home of golf' with the famous St Andrews Links, Kingsbarns and Carnoustie courses all within just a few miles.
If you fancy a round, the Fairmont St Andrews has two golf courses, the links-style championship Torrance Course designed by Ryder Cup legend Sam Torrance and the beautiful coastal Kittocks Course. Book a tee time.
VISIT ST ANDREWS CASTLE & CATHEDRAL – perched out on the seafront St Andrews Castle was once the home of Scotland's leading bishop and has a unique underground mine. St Andrews Cathedral was once Scotland's biggest building (try climbing the 33m tall St Rule's Tower!).
The castle and cathedral are managed by Historic Environment Scotland. A joint ticket for both the cathedral and castle is available, £9 for adults, free entry for members.
WALK THE FIFE COASTAL PATH – the 117 mile Fife Coastal Path passes right beside the hotel and you can walk into St Andrews along it. To the east of St Andrews is the Cambo Estate and Kingsbarns.
Privately owned by the Erskine family, this beautiful estate has a walled garden, woodland walks, a beach frontage and the Kingsbarns Golf Course. Walk down to the beach before stopping into the new Stables block for a coffee. Next door to the estate is the Kingsbarns Whisky Distillery and Darnley's Gin.
HEAD TO THE EAST NEUK – The villages of the East Neuk of Fife are arguably some of Scotland's prettiest. From Crail to Elie, fishing villages hug the coastline. Stroll between the villages and grab fish and chips or a lobster roll and sit on a seawall and watch the fishermen come and go.
Visit Pittemweem for artist studios and St Monans with its unusually shaped pier!
I love Fife – and have lots more guides to things to do for Fife if you plan to stay for a wee bit longer!
St Andrews, brilliant brunch and fabulous girls weekend? It was a weekend of Scottish food perfection.
Love, from Scotland x
Thanks to the Fairmont St Andrews for inviting us to stay!
(Article contains affiliate links)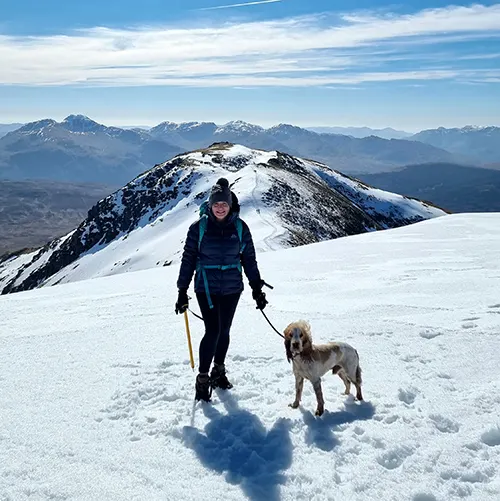 I'm Kate – a travel writer and photographer living in Scotland. Love, From Scotland is the Scotland travel guide that shows you where to stay and how to get outside in Scotland.