Visit Maspie Den and Falkland…
Once a home and hunting park for Stuart Kings and Queens, the Falkland Estate offers up woodland and waterfall walks, in a 1900 acre park. Climb up to Maspie Den, a waterfall reached through a deep and hidden river valley which makes you feel like you are in Jurassic World, not Scotland.
The climb up through Maspie Den to a magical waterfall pouring over a cliff is one of my favourite wee walks in Scotland. After a wander around the conservation village of Falkland, including a visit to the pretty Falkland Palace and a few photos of the Covenanters Inn and fountain if you are an Outlander fan, head, east along West Port to the Falkland Estate (or park at the Centre for Stewardship) and follow the Maspie Burn up into the woods.
The path up the Maspie burn was opened in 2004, but the Falkland Estate was once a pleasure ground for the Stuart kings who owned the Palace, and were laid out in the 1820s – and on your way you will discover tunnels, bridges and cascades. 'Den' in Scots means a narrow wooded valley and the walk soon feels like you are in a tropical world, surrounded by huge ferns. At the top of the Den is a beautiful surprise…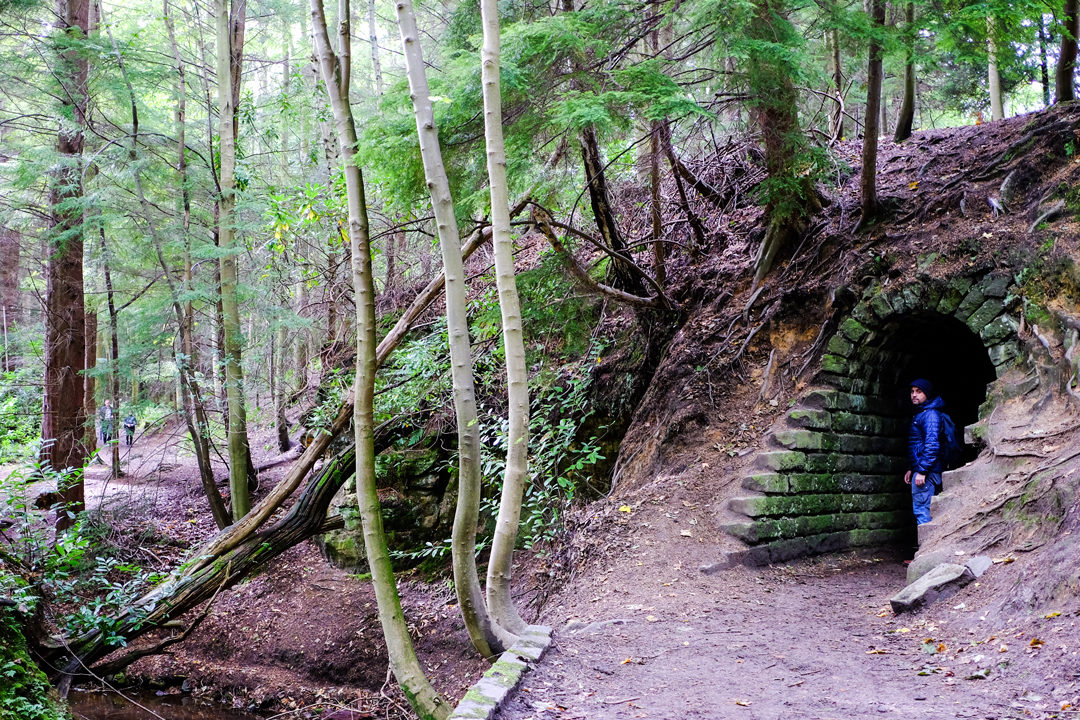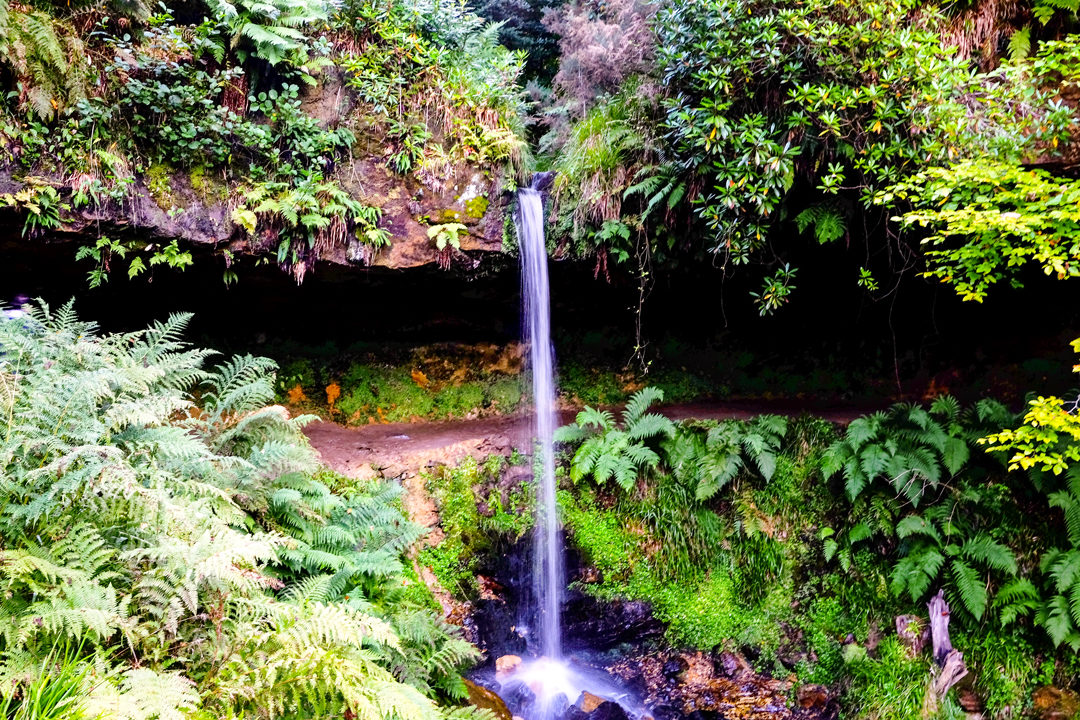 To return to the village, either pass beneath the falls, or take the steps to the left and climb to the top of East Lomond for a view across Fife. Follow our walk up Maspie Den.
Want more walks in the Lomond Hills Regional Park? Try the The Bunnet Stane and East Lomond – and download the Lomond Hills Map. Where to eat – cafe at the Centre for Stewardship / Bruce Hotel, Falkland / Pillars of Hercules Organic Farm.
Love from, Scotland x