Billow and breeze, islands and seas, mountains of rain and sun… Sadly we no longer travel to Skye by boat, but the island is still just as spectacular. Here are my favourite things to do on the Isle of Skye.
Once you arrive on Skye and leave the civilisation of the Broadford you will find the highlands of the Skye are literally awe-inspiring.
Things to do on the Isle of Skye
The east coast of the Island is where all the 'big' stuff' is and in the height of summer it may feel like a conveyor belt of tour buses on their day out – but don't let you put that off. You often have the road to yourself and the Old Man of Storr, pretty Portree harbour, the mighty Quiraing and Kilt Rock are well worth a visit.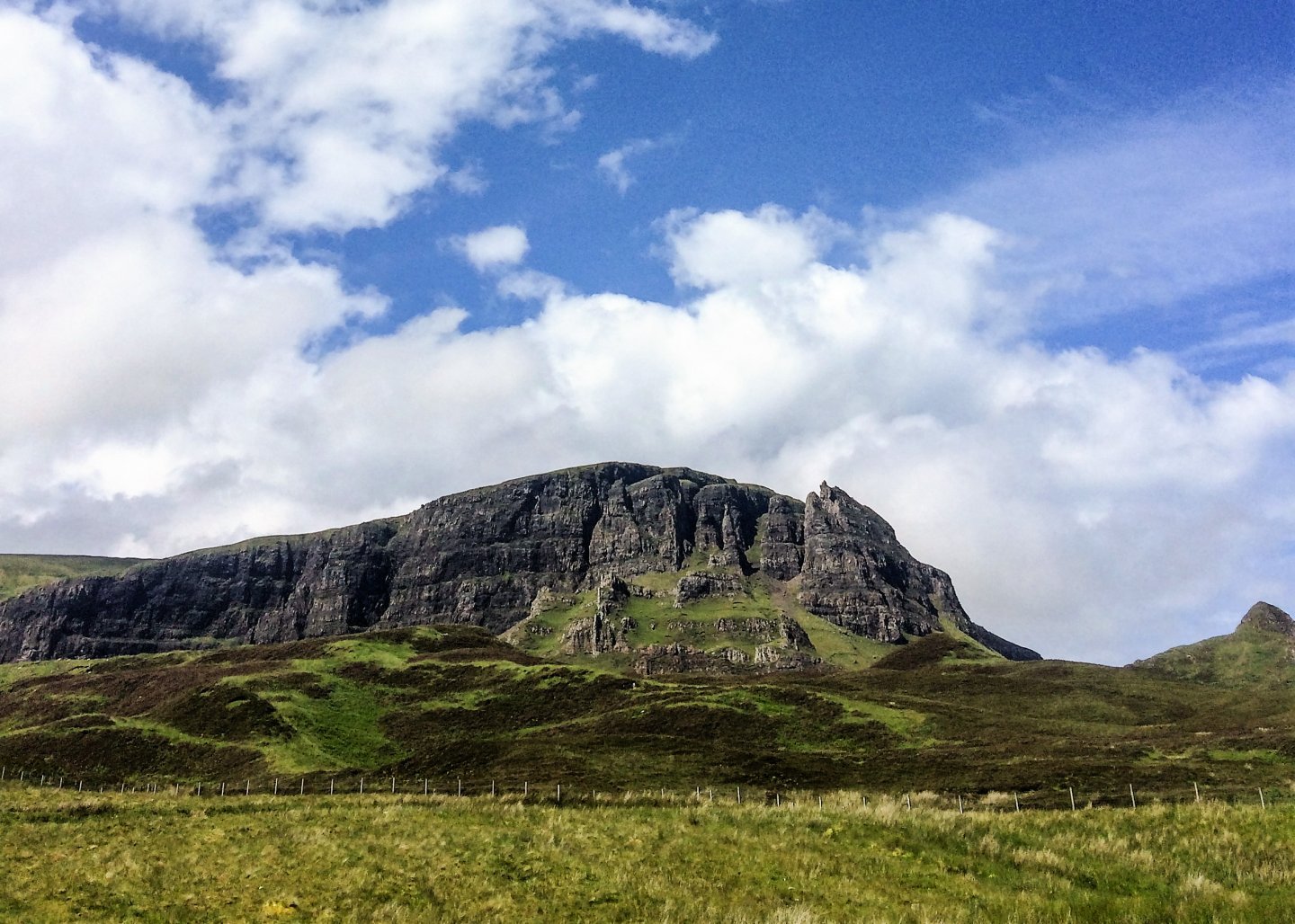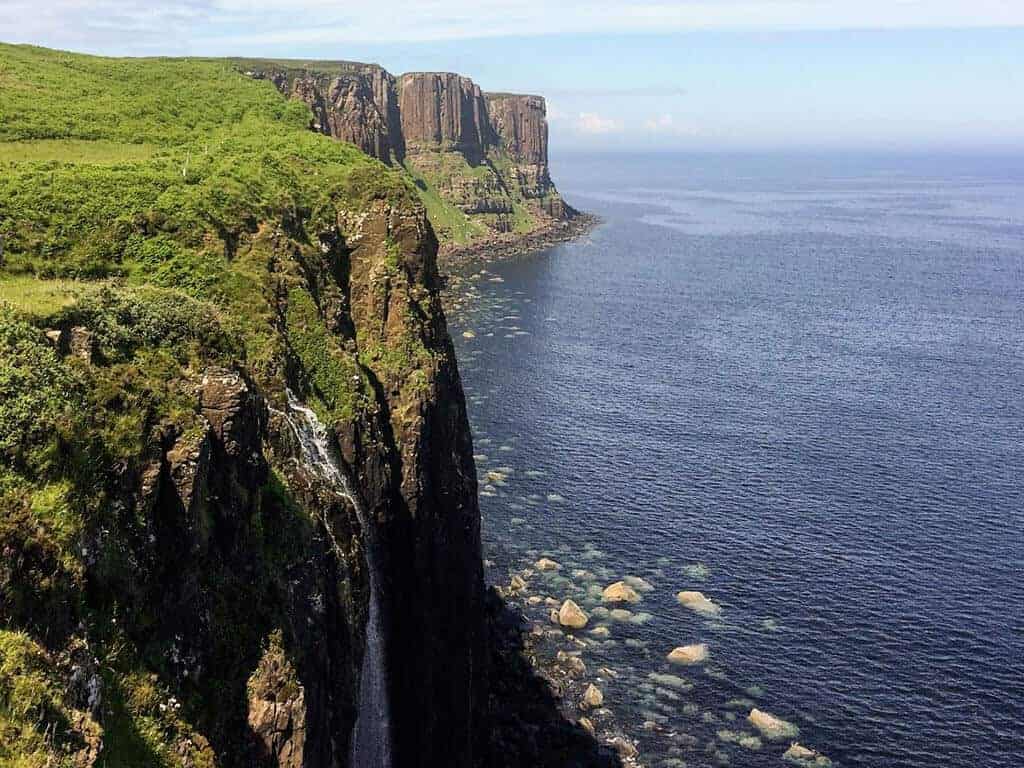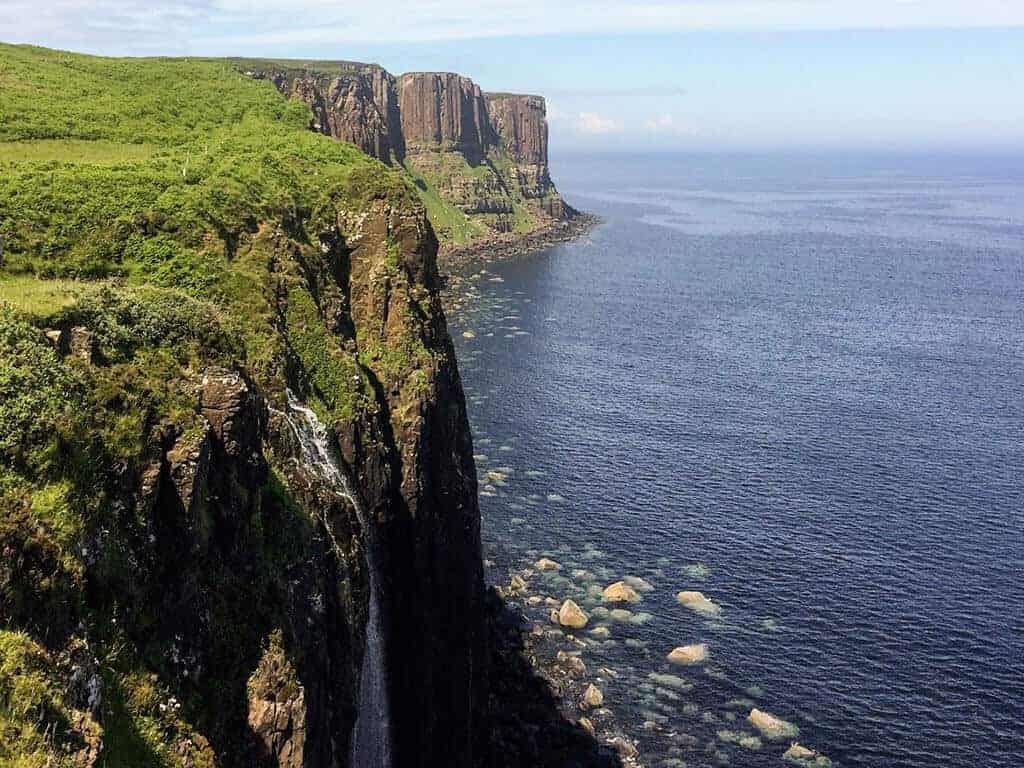 I was asked if "the waterfall going over the cliff" and I'd answered her no, a little confused.
HAHAHA. How did I miss looking down???!!! Oh well.
On the west coast is Dunvegan Castle, home of Clan MacLeod to learn not only about the history of this clan but also the role of clans today – as well as their most famous member, Dame Flora MacLeod. Born in 10 Downing Street (her grandfather was Ch of Ex) and itDame Flora who opened the castle up to the public. The Castle sits in a stunning location on the seafront, and the gardens are also lovely to wander around.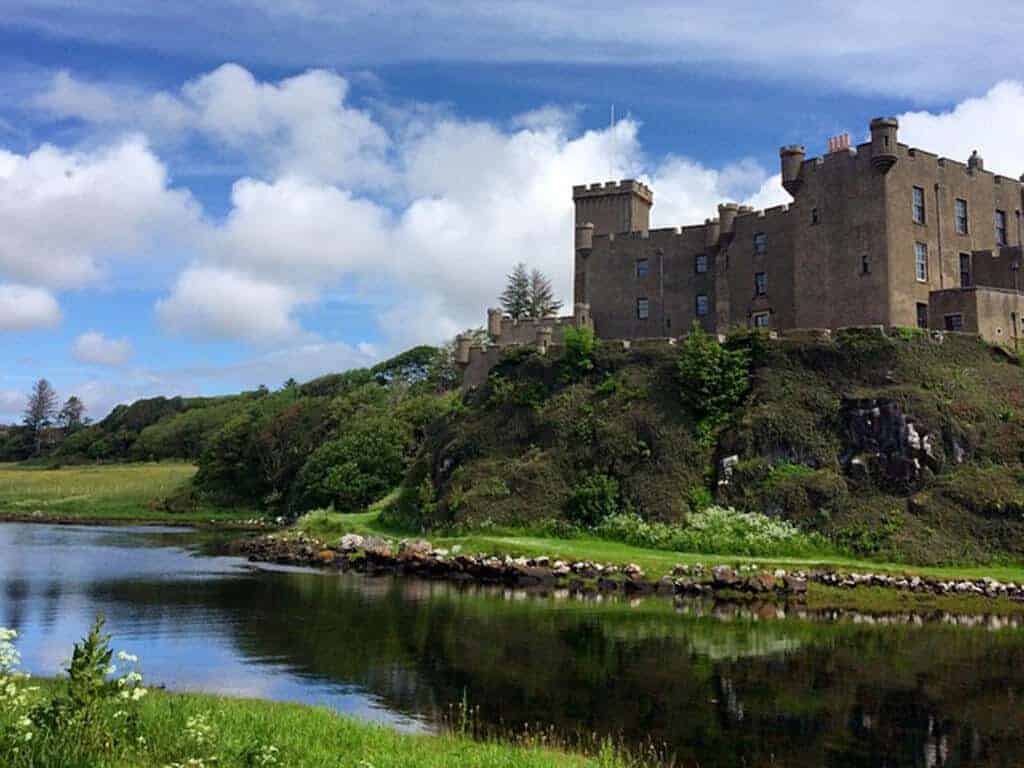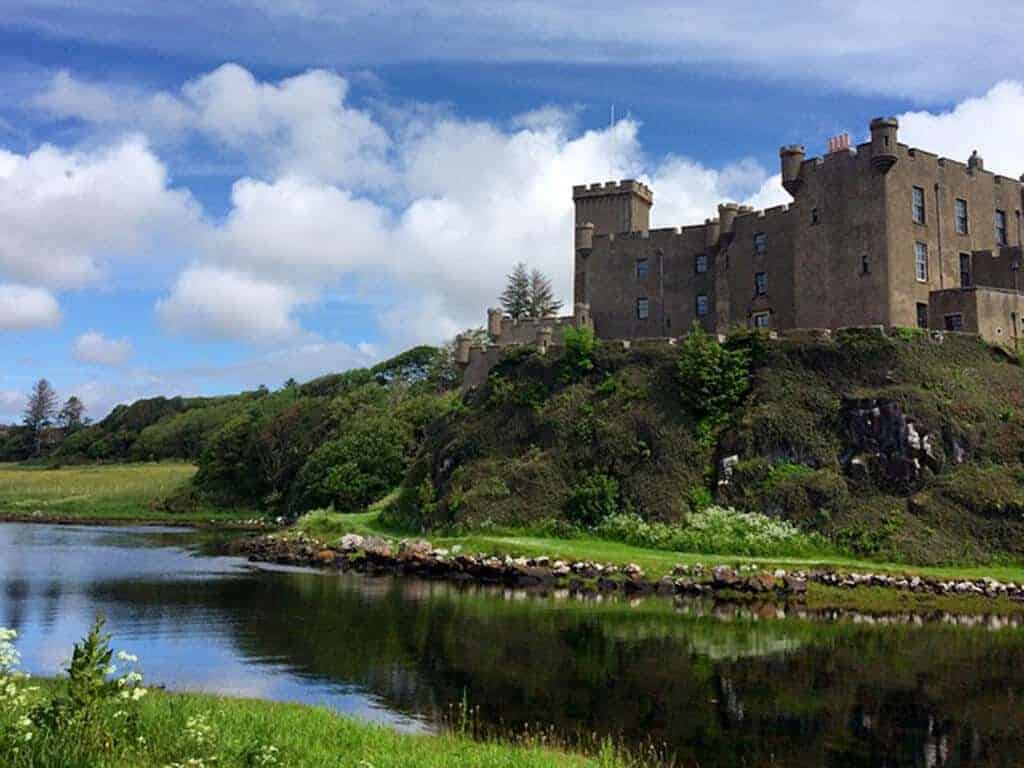 Where to stay on Skye
We stayed for two nights at The Old Inn at Carbost. A traditional pub with rooms, located out at what feels like the end of the world – you turn left at The Cullins and just keep going and going and going until you reach Carbost and the home of the Talisker Distillery.
The rooms at the Old Inn (although I'm going to call it a pub, I am not keen on ye auld English terms) were good, but basic, they were still comfy and roomy and good value for £42 a night each B&B. The view from the pub, however, was worth every penny. The pub has a beer garden right out on the water, and when the midgies (and Talisker tourists) had died down it was a little piece of heaven.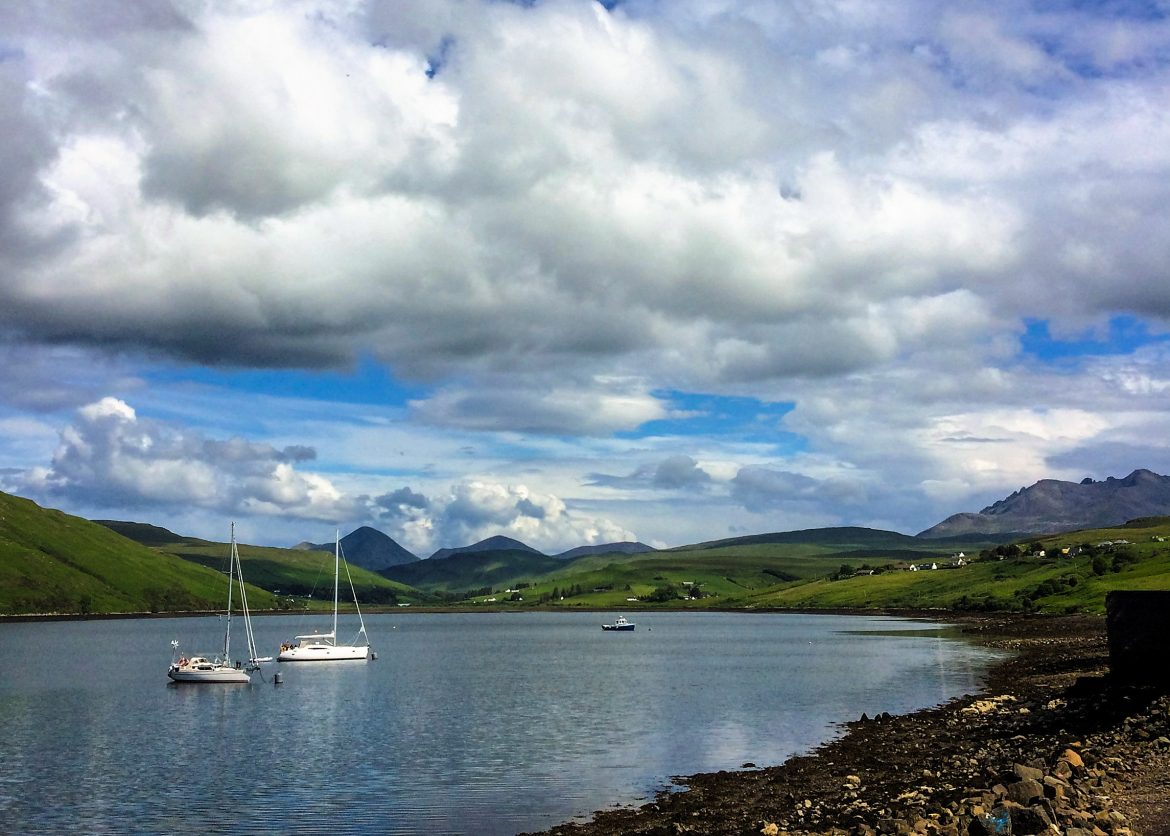 Where to eat on Skye
Don't miss out on lunch at The Oyster Shed (although we chickened out of the slippery suckers for prawns & mussels) and dinner at the Old Inn (excellent fish, fish & more fish) so we could enjoy the local Skye & Cullin breweries without having to drive.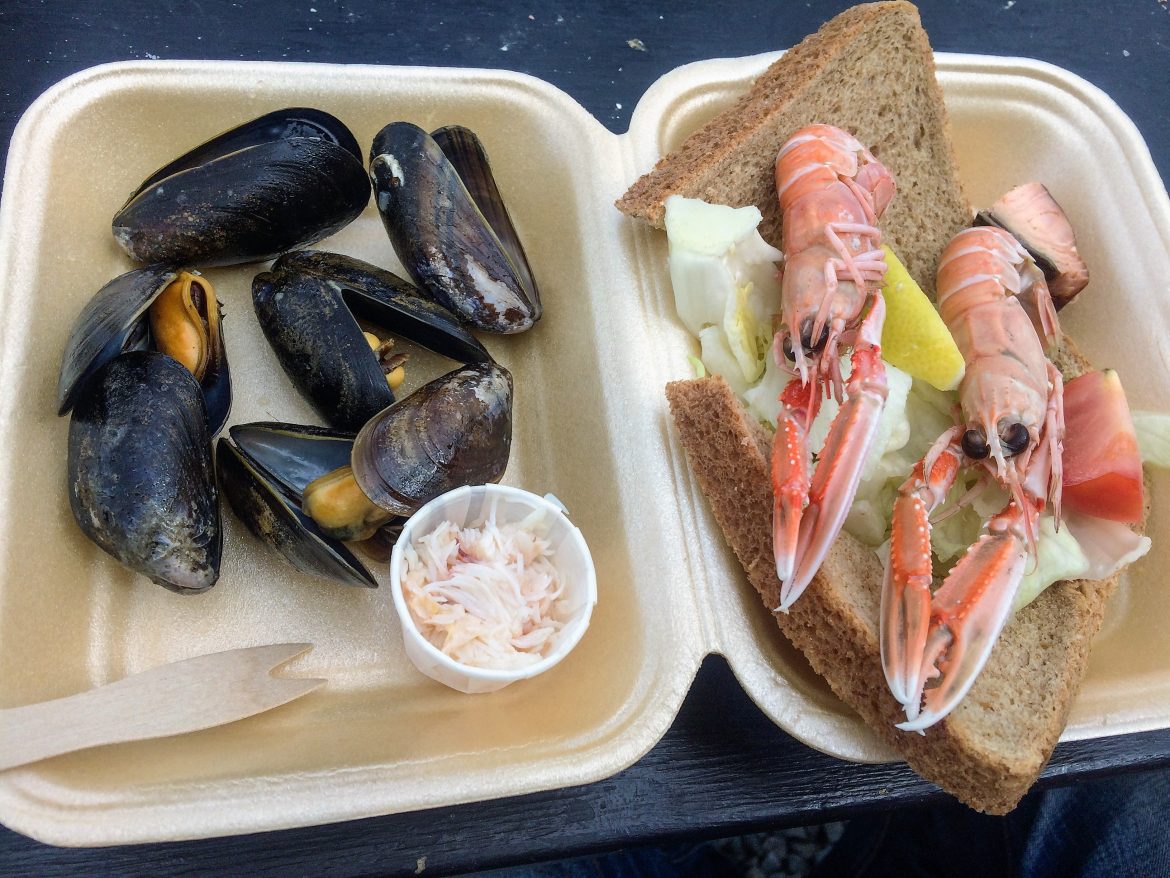 For a flying visit, even one done in such a short time as us, I loved Skye. I want to go back and explore more, those beaches, the fairy pools and oh lots more food. Skye, you stole our hearts on this trip, we will be back.
Love from, Scotland x