There isn't a better takeaway than freshly cooked fish on the coast of Scotland. From lobsters to langoustines, oysters, mussels, crabs and scallops, to hot smoked salmon and even monkfish, Scotland's lochs and seas produce amazing fish and seafood. Here are my favourite places to eat seafood in Scotland.
The Seafood Shack, Ullapool
The quality of the freshly cooked langoustines, crab claws, fish finger wraps and seafood platters which come out of Seafood Shack, a wee catering van in Ullapool needs to be eaten to be believed – you will want to try everything.
The van has a few seats in its courtyard setting to devour your purchase, but instead take a wander down to Ullapool harbour and watch the boats bring in the catch of the day and the ferries leave for the Western Isles – the perfect way to eat seafood in Scotland!
Visit the Seafood Shack, Ullapool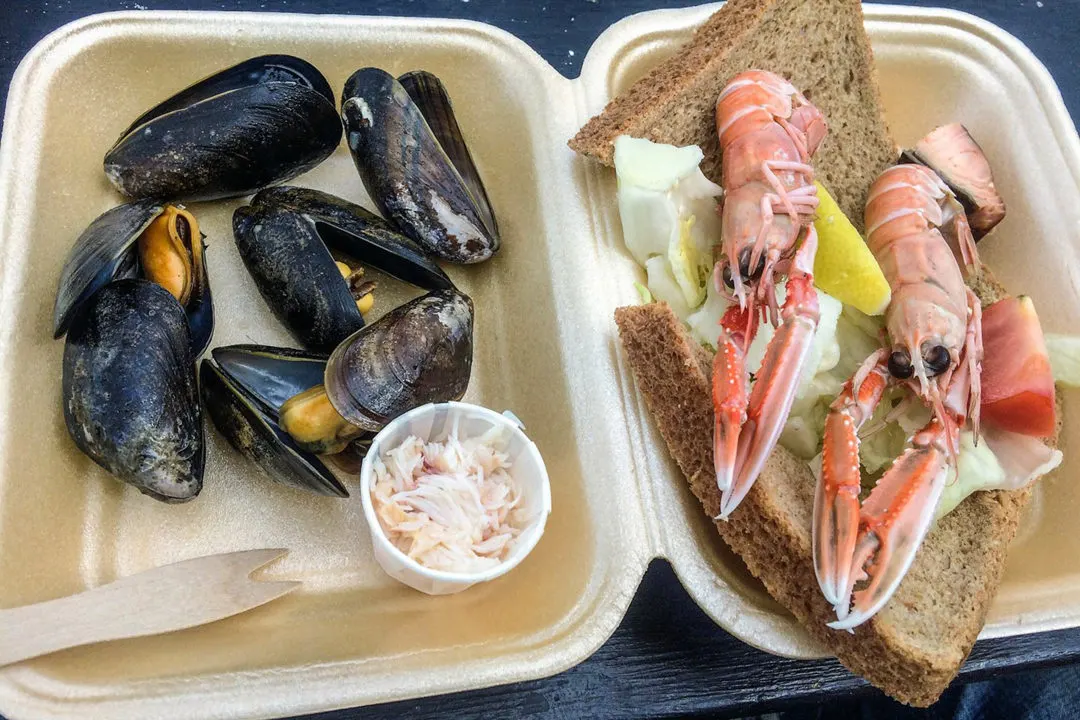 The Oyster Shed, Isle of Skye
The Oyster Shed really is a shed, but one which serves oysters, langoustines and mussels with an incredible view.
The oysters are grown on their own oyster farm on the shores of Loch Harport, so learn to shuck your own oysters and then pick up a seafood platter, grab a bench and eat looking out over Carbost.
Finish up by wandering down the hill to the Talisker Distillery for a dram of whisky. Skye treats not to be missed!
Visit the Oyster Shed and read my guide to Skye.
East Pier Smokehouse, St Monans
In the heart of the East Neuk of Fife is the village of St Monan's and the East Pier Smoke House. A take-away with serious style, you book your slot online, choose and pre-book your lunch or supper and pitch up and collect your seafood delights.
Try dressed crab or crab cakes with wild garlic mayo, whole lobsters and langoustines, hot smoked salmon or seabass, sardines with rhubarb, Mexican cod wraps or yellow fish curry. Find a seat on the harbour wall and dig in.
Visit the East Pier Smokehouse and find more places to eat in Fife.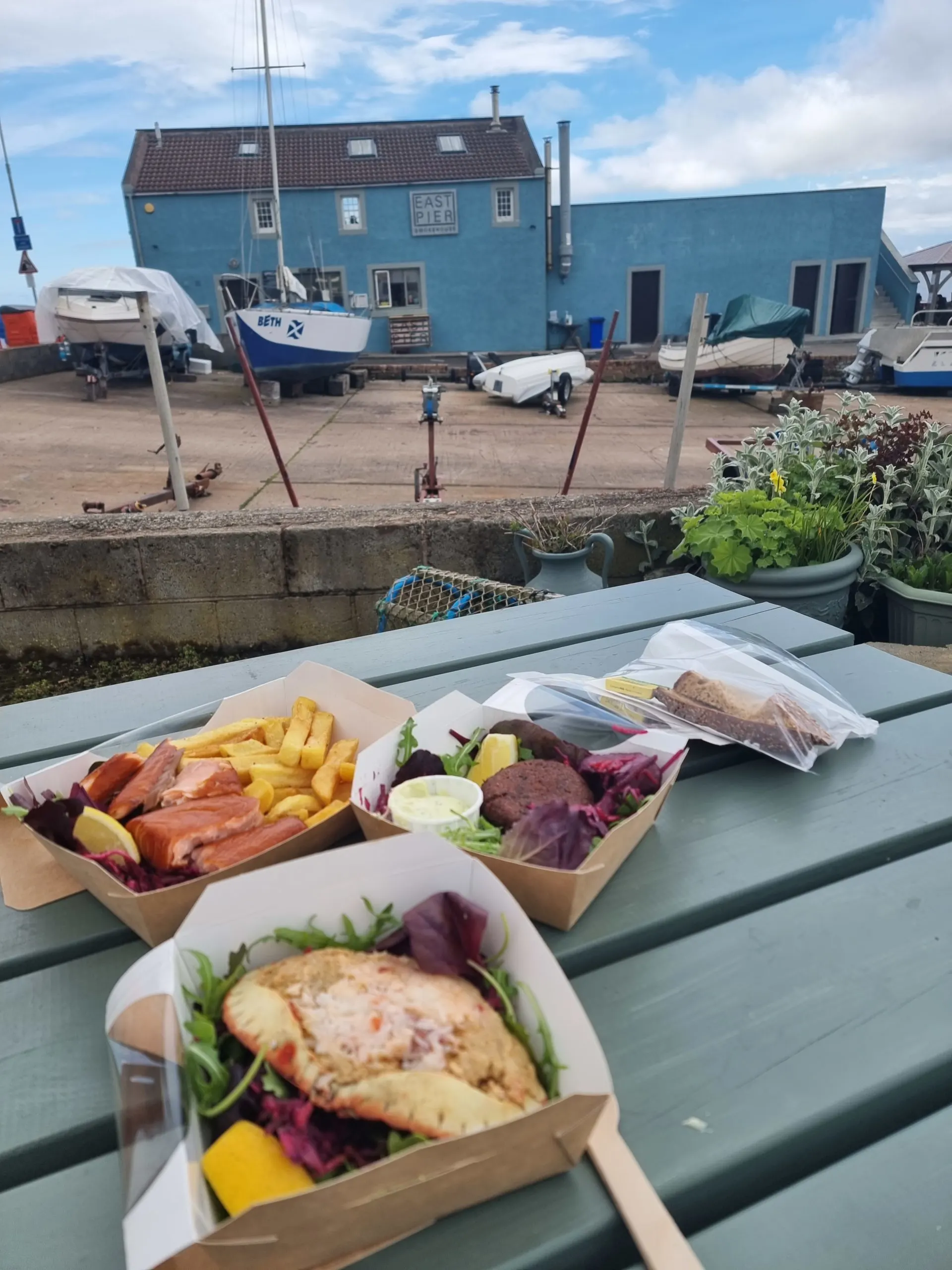 The Potting Shed, Applecross
Hidden away in a walled garden on the Applecross peninsula is a little gem of a cafe where local sourcing really is a way of life.
All the salads and vegetables are grown in the garden and the owner actually works on a fishing boat bringing home the goodies for the restaurant. Lobsters are often on the menu, along with crab, squats and Brot na Mara, a bouillabaisse-style stew.
Only problem? You have to be brave enough to drive the Bealach na Bà to get there!
Visit the Potting Shed Cafe and read more about Applecross.
Loch Bay, Stein, Isle of Skye
A remote hamlet on the far north coast of Skye might be an unusual place to find a Michelin-starred French-inspired seafood in Scotland restaurant, but chef Michael Bay is worth going (quite a few) extra miles for.
Serving tasting menus and a la carte lunches in a tiny whitewashed cottage with Harris tweed chairs, Loch Bay has a cool laid back attitude with perfectly judged service.
Try the Hake & Prawn which comes topped with a perfectly served and sweet langoustine and squattie sauce – oh and don't miss their triple cooked chips. Yes, fish & chips at a Michelin starred restaurant…
Visit Loch Bay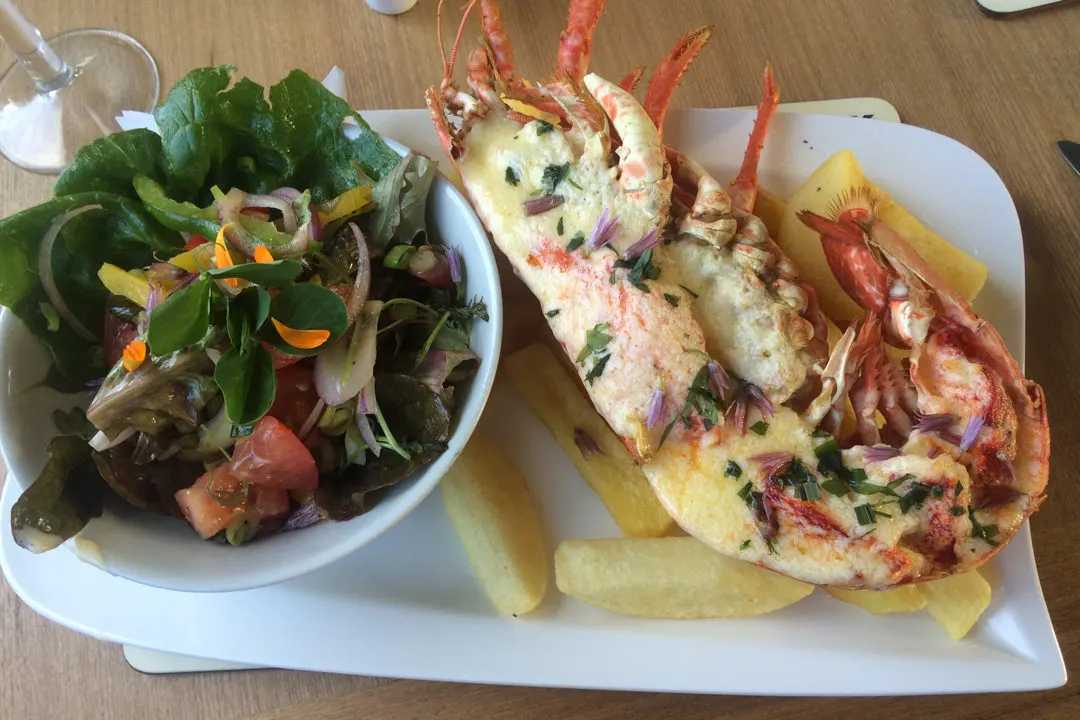 Kylesku Hotel, Kylesku
Driving the North Coast 500 around the far north of Scotland is on most people's bucket lists, and Kylesku and its dramatic bridge, a popular stop.
However down in the tiny hamlet beneath the bridge sits the Kylesku Hotel which serves up incredible seafood – the mussels are grown in the bay, the lobsters, crabs and spineys are creel caught in the sea around the hotel, and fishing boats land right outside the front door – you can't get much more local than that. I recommend the langoustines, served hot with garlic butter.
Visit the Kylesku Hotel
The Lobster Shack, North Berwick
Freshly grilled lobster, champagne and a harbour wall seat? That is my kind of heaven and you can find it at the Lobster Shack at North Berwick.
Open from March – September (dependent on the weather) this little shack pumps out consistently excellent seafood. If lobster isn't your thing, try the mussels, chowder or breaded fish & chips. On a sunny day, with the boats bobbing in the harbour it doesn't get much more perfect.
Visit the Lobster Shack
The Three Chimneys, Isle of Skye
A tiny restaurant in one of the remotest areas of Scotland, the Three Chimneys carve out a piece of foodie heaven by stuffing their Skye, Land & Sea tasting menu full of products from less than 20 miles from the restaurant.
Oysters from the Oyster shed at Carbost, mussels from Loch Eishort, scallops from Sconser and lobster, crab and langoustines collected straight from the pier outside the restaurant.
Try sweet Dunvegan crab with ginger ice cream, scorched langoustines with succulent sweetbreads – roasted scallops served simply with a dashi broth.
Visit the Three Chimneys
The Lobster Hut, Crail
A garden shed stands proudly on the edge of Crail's picturesque harbour offering fresh crab and lobster to those in the know.
Choose yourself a picnic bench, bring along the wine and salads (and all the extras you need from Ardross Farm Shop) and grab yourself a crab roll or a plate of lobster and set yourself up for a picture perfect lunch in the sunshine.
The lobster hut offers seafood at it is most simple and affordable, a roll stuffed full of crab is just £2.50. The view from your bench across one of Scotland's best views – priceless.Visit The Lobster Hut
More places to eat seafood in Scotland
Any favourite places to eat seafood in Scotland?
Love from, Scotland x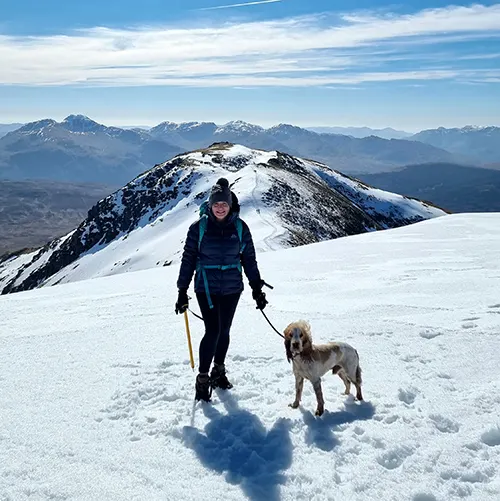 I'm Kate – a travel writer and photographer living in Scotland. Love, From Scotland is the Scotland travel guide that shows you where to stay and how to get outside in Scotland.