Welcome to Dawyck Botanic Garden
A north-facing hillside rising 850ft above sea level, wouldn't normally be where you'd expect to find a botanic garden, but deep in the Tweed Valley hides one of the world's most spectacular arboretums. Dawyck Botanic Garden might be located in one of the coldest and harshest regions of Scotland, but thankfully on the day we visited the sunshine and snowdrops were telling us spring was on its way…
It is said that Dawyck Botanic Garden was originally planted to cheer up the setting of Dawyck house, once described as "lonely mansion in the bosom of a gloomy mountain" and it has worked rather well, viewed from the beach terrace, the imposing house is far from gloomy, especially in the beautiful sunshine we get in Scotland in early spring.
The house is still privately owned by the Balfour family who gave over the garden to the Royal Botanic Garden Edinburgh in 1978 allowing public access in 1984.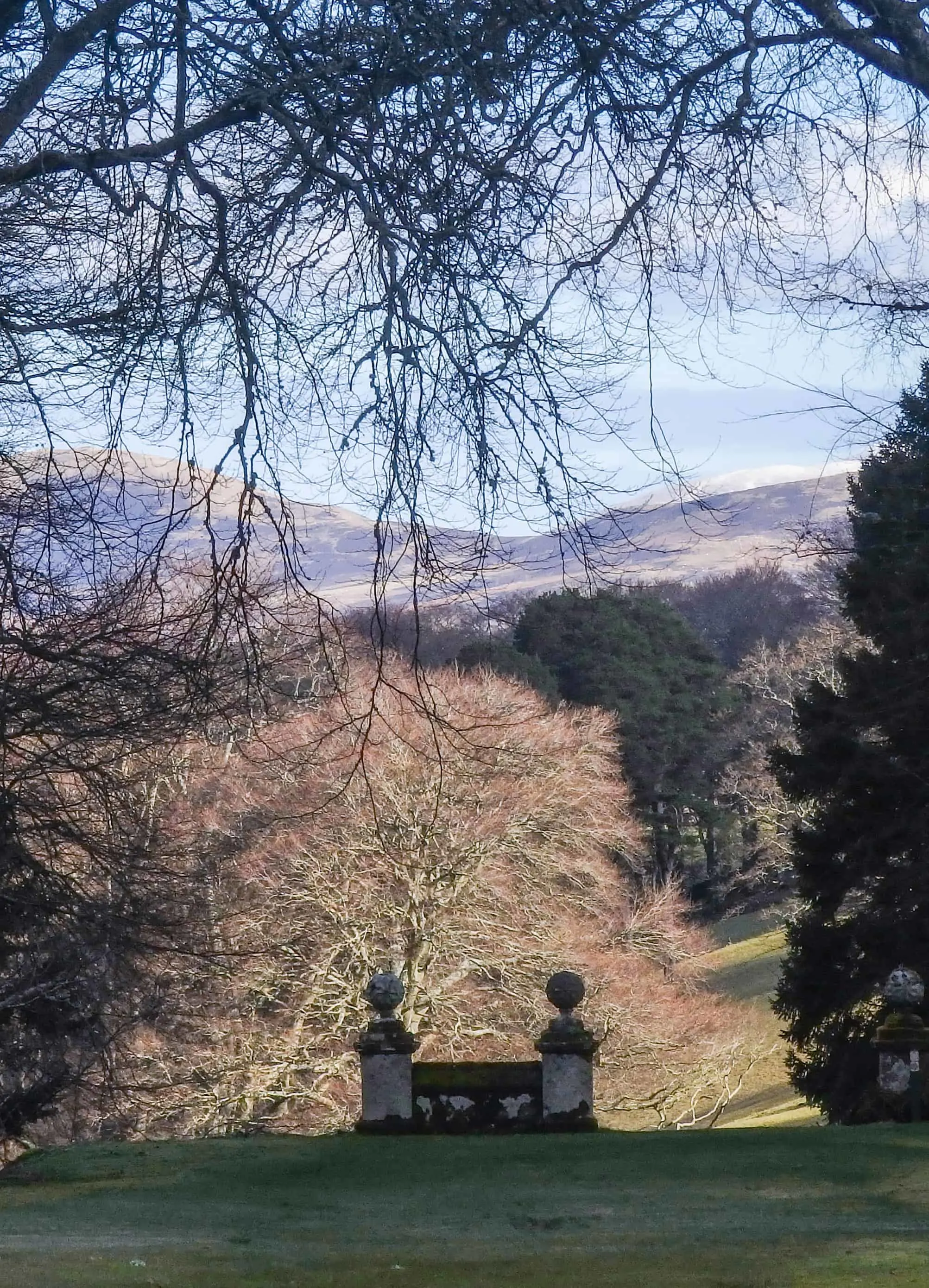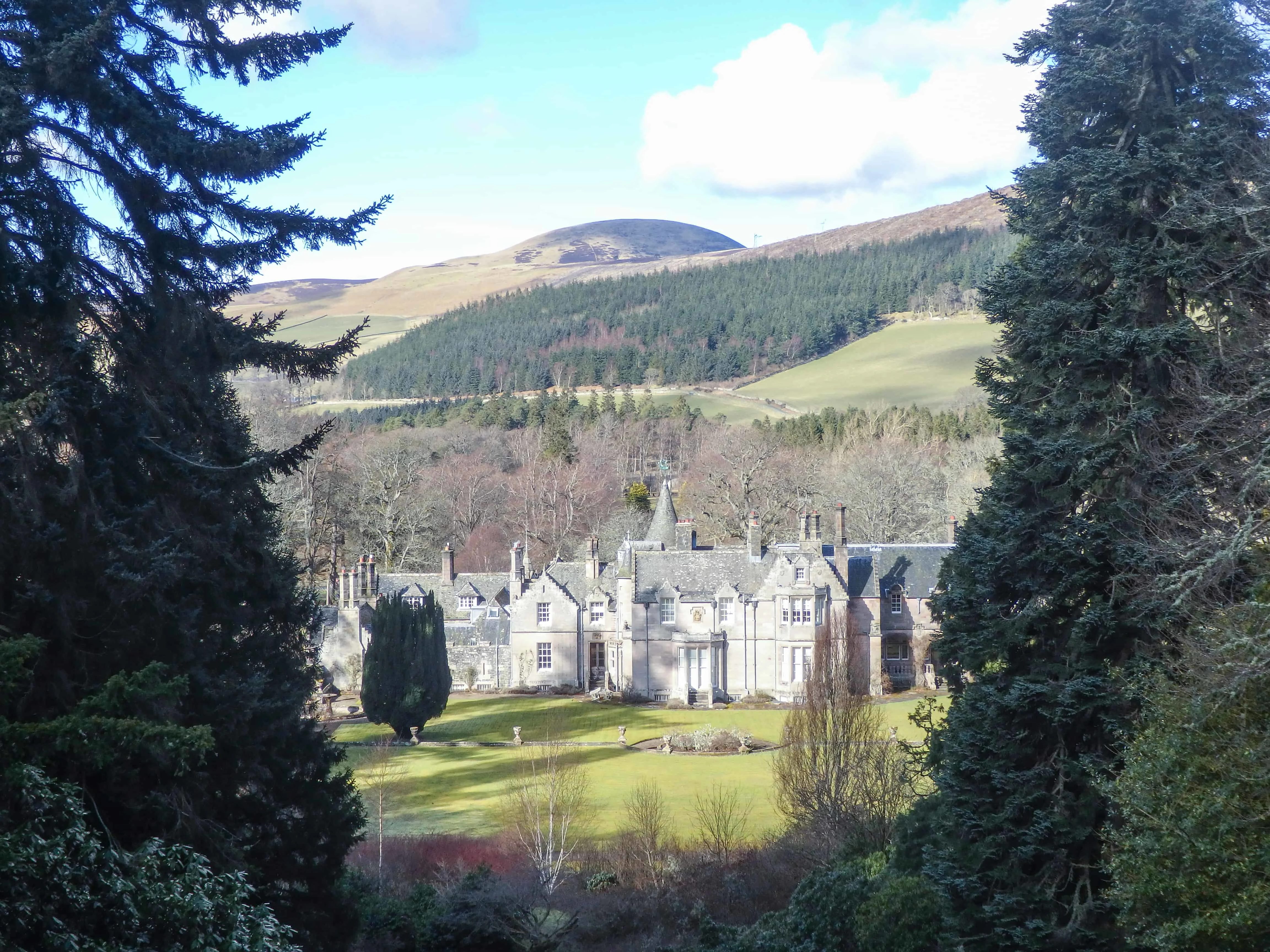 Whilst Dawyk comes alive in Summer and Autumn when the colours of the famous Azalea Terrace are at their brightest, the garden is truly one for all seasons. We were a little too early for the thousands of daffodils which sprout everywhere but consoled ourselves with fields of snowdrops.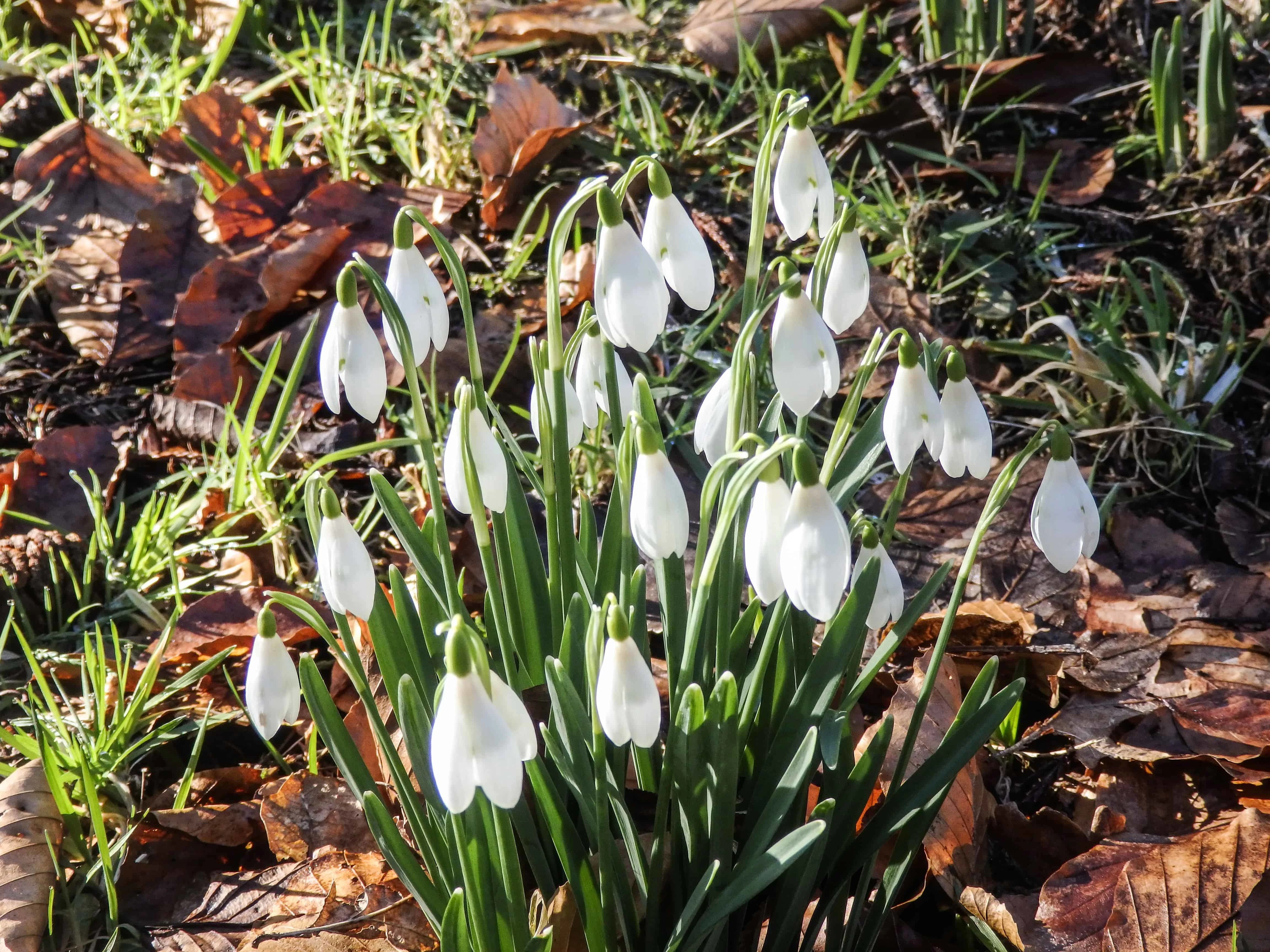 Dawyck's most famous viewpoint must the bridge over the Scrape Burn. Built in 1856, it's called the Dutch bridge on account of its design.
Although I loved the little tiny Dawyck chapel peeping through the silver birch trees…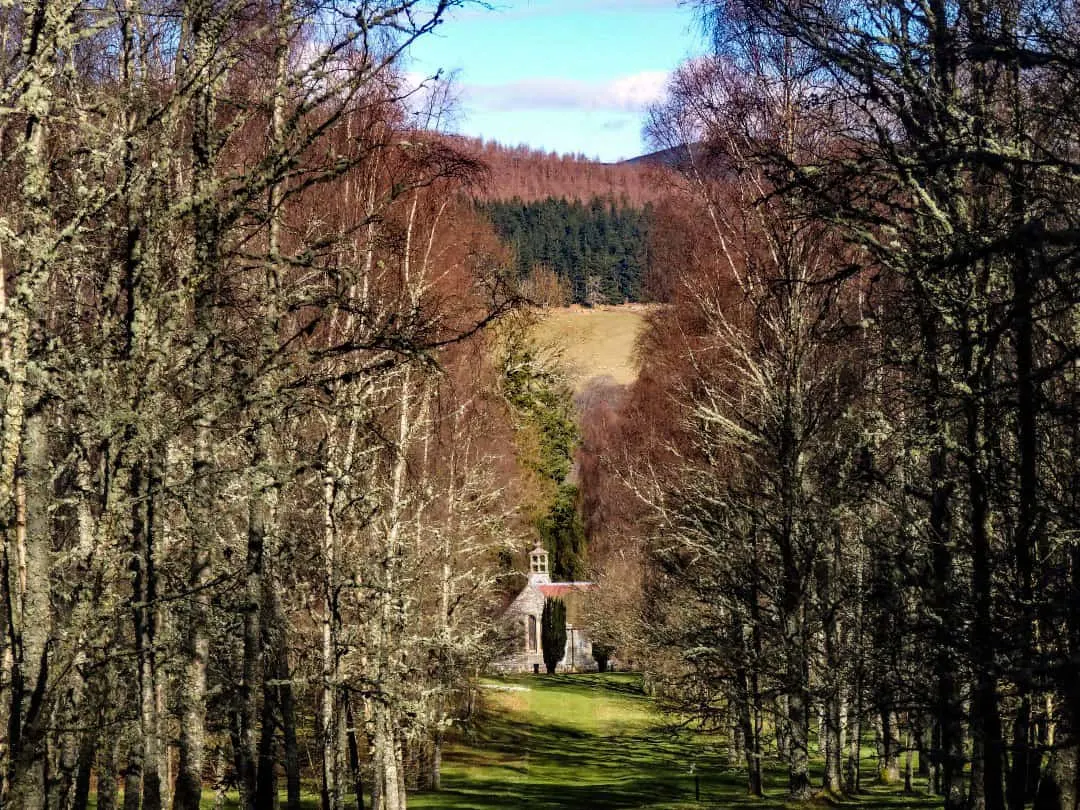 and the very loud pheasants!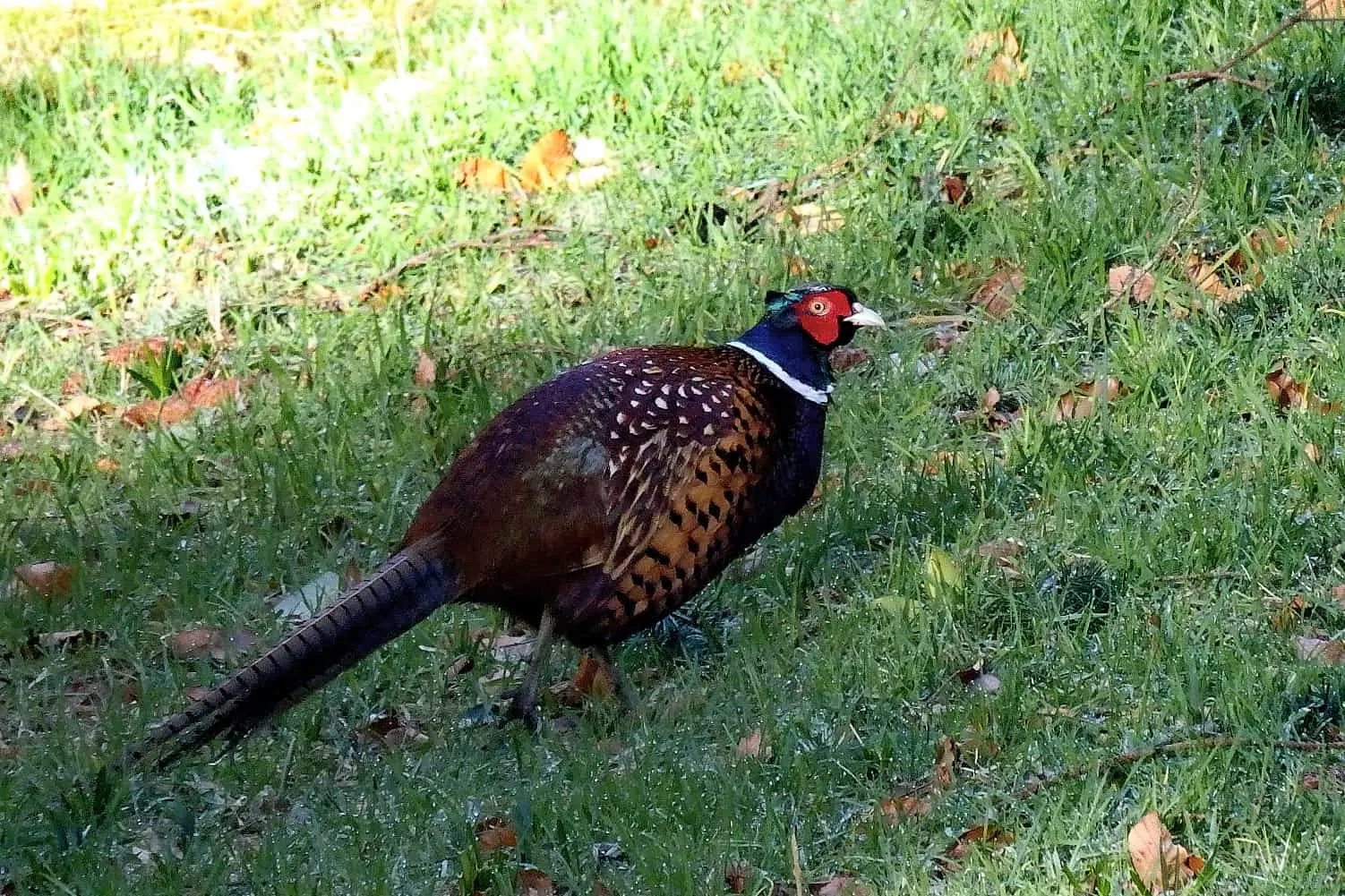 I love wandering around designed landscapes, so much that I even spent a year at university training to become a landscape architect before realising I would never get to be Capability Brown! I think it's the foresight that the designers of gardens have that inspires me the most – Dawyck Botanic Garden is the result of over 400 years of hard work by three notable Borders families.
From the Veitche family who planted the first Silver Firs in Scotland (one of which planted in 1680 still stands) to eminent lawyer Sir James Naysmith who built the Scottish Jacobean Dalwick House and planted over 2000 acres of Douglas Firs, Giant Redwoods, Brewer's Spruce as well as the estates own Dawyck beech, to the Balfour family, who added to the collection with rare trees from Asia and rhododendrons from around the world.
Without their love of the landscape, we wouldn't have this amazing garden to wander around today.
The gardens are open from 1st February to 30 November from 10am to 4pm / 5pm / 6pm. Admission is£6.50 | Concessions £5.50 | Children Free | Members Free. To get there from Edinburgh, head to Peebles and the garden is just south of Stobo Castle. Parking is free on site. You can get to the Dawyck Estate by bus from Peebles to Stobo Castle. There is a lovely cafe on site in the visitor centre.
Read more – my complete guide to Midlothian and the Scottish Borders
Read more – my Midlothian and Scottish Borders Itineraries
Love from Scotland x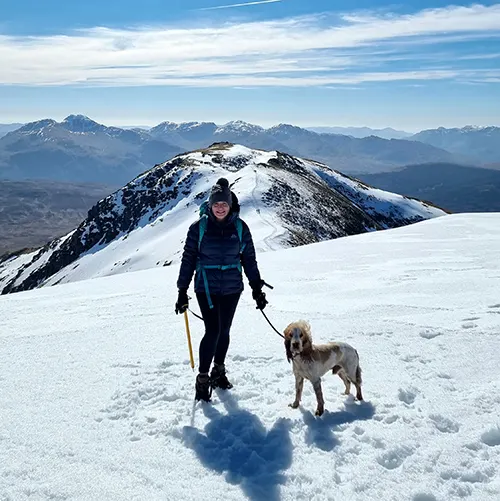 I'm Kate – a travel writer and photographer living in Scotland. Love, From Scotland is the Scotland travel guide that shows you where to stay and how to get outside in Scotland.