The first time I went walking in the Pentland hills, my mum and I caught the bus from the centre of Edinburgh and the driver charged me a half fare. I was probably about 19 or 20. My mum still finds it hilarious – and brings it up every time we pass by Flotterstone. 17 years (!!) later I think it's high time that embarrassing incident was put to bed (are you listening mum?) even if I am still  a baby-faced midget. Ahem. Anyway, Swanston had been on my list of must visit Edinburgh villages for a long time and with its location on the Capital View walk, makes for a lovely couple of hours rambling, especially when summer unexpectedly arrives!
The Pentland Hills Regional Park lies directly to the south of Edinburgh and spans Midlothian and West Lothian, contains nine reservoirs (here is a trip to Glencourse and the Great Glen Mystery Walk) and the region's highest hill, Scald Law. We did not climb Scald Law.
The Capital View walk (named after, yeah, the views of Edinburgh) starts at the car park by Hillend dry ski-slope and explores the Hillend Country Park bit of the regional park. The number 4 Lothian Bus stops right by the car park if you prefer not to drive. We did the walk clockwise – the path heads straight up Hillend Hill – which for me was a bit of a struggle in 22-degree sunshine, but thankfully there is a bench at the top. It got a bit too hot for me, I huffed and puffed rather a lot, I must admit. I am not fit, at all.
From the bench, you can either be brave and carry on up Caerketton Hill or pass by the top of the ski-slope. We of course (with me guzzling vimto by the gallon) took the easy option of the lower path, winding our way back down, taking in the amazing 180-degree views of Edinburgh, from the Bridges to the west, past the Castle and Arthurs Seat to North Berwick law out to the far west.
Back down in the valley, the path passes by tiny conservation village of Swanston. Built as a farming community, did you know that these gorgeous thatched cottages were once council houses? They are probably the prettiest council houses ever… they were restored with the thatch in 1964. The houses, now privately owned (sold under right-to-by, lucky people) are beautifully kept, with gorgeous gardens. It is a lovely peaceful place to wander through – please please please leave your car behind, Swanston doesn't need any traffic – we tourists are enough already!
Doesn't the little city look gorgeous?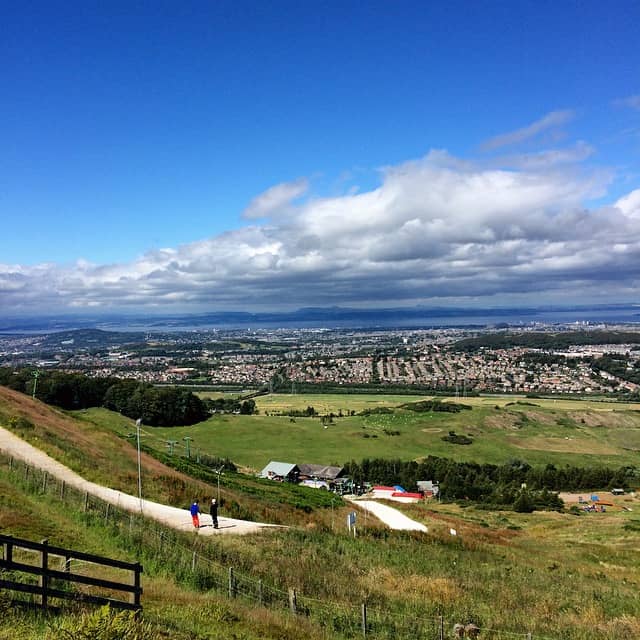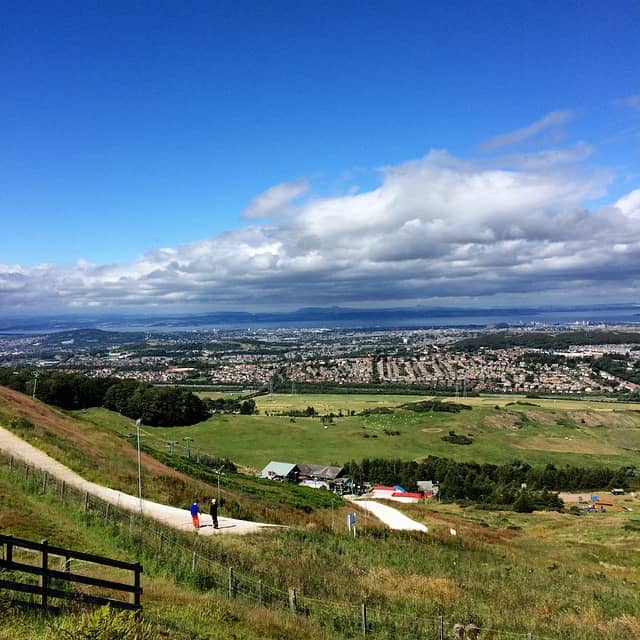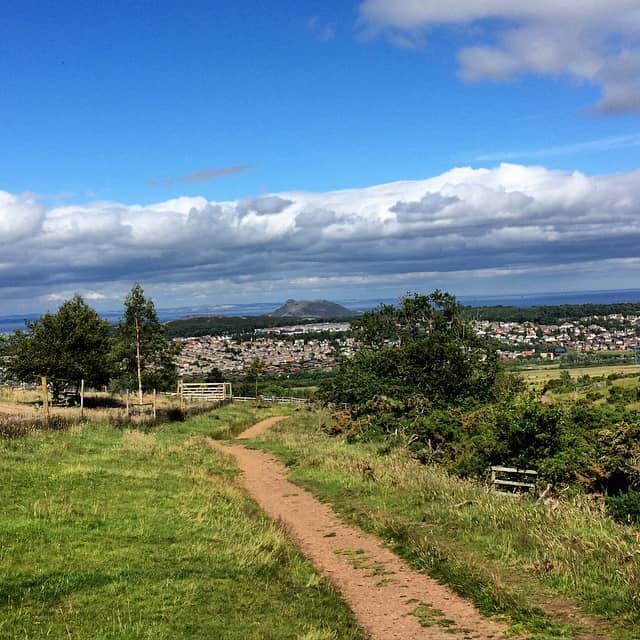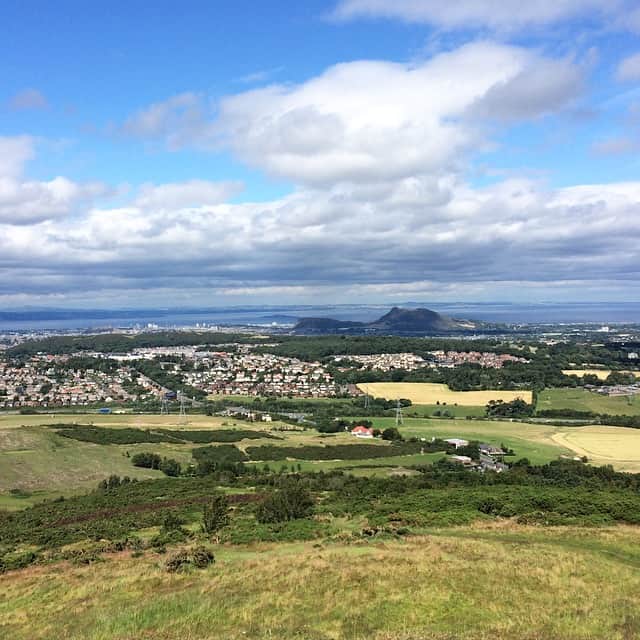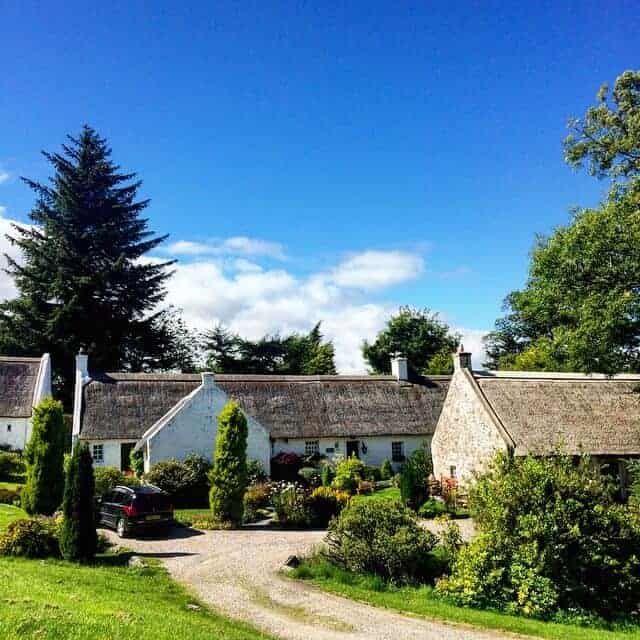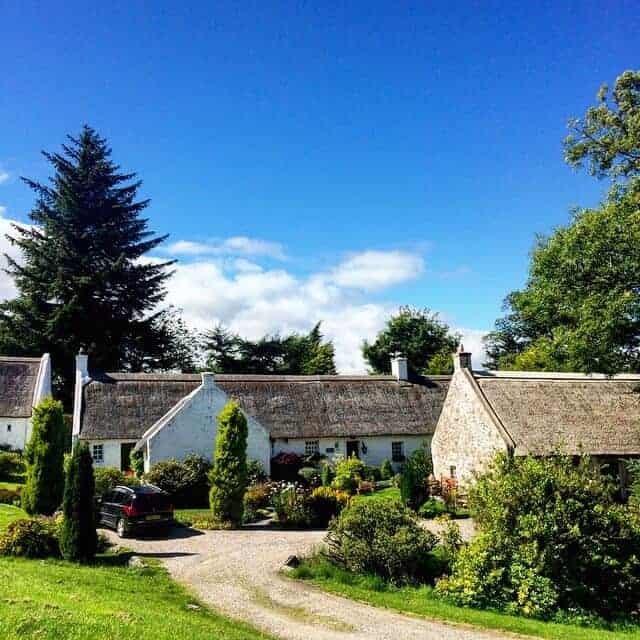 Love from, Scotland x