Sunday afternoon in Edinburgh isn't complete with a wander and then a relaxing (or hangover treatment) brunch. Prepare to get very hungry with 5 of my favourite spots for brunch in Edinburgh.
The Pantry, Stockbridge (& Leith and Colinton)
Stockbridge was recently voted the best place to live in Scotland, and I love spending a Sunday afternoon wandering around the market and then popping into The Pantry on North West Circus Place for brunch. Quirky surroundings and a regularly changing brunch menu with staples such as full breakfast, waffles and Benedicts, they also do smashed avocado plates – try my favourite Sunshine on Stockbridge, olive oil toast with guacamole, roasted tomatoes, grilled pepper, poached eggs and fresh chili.
Visit The Pantry / Follow
Blue Bear Cafe, Canonmills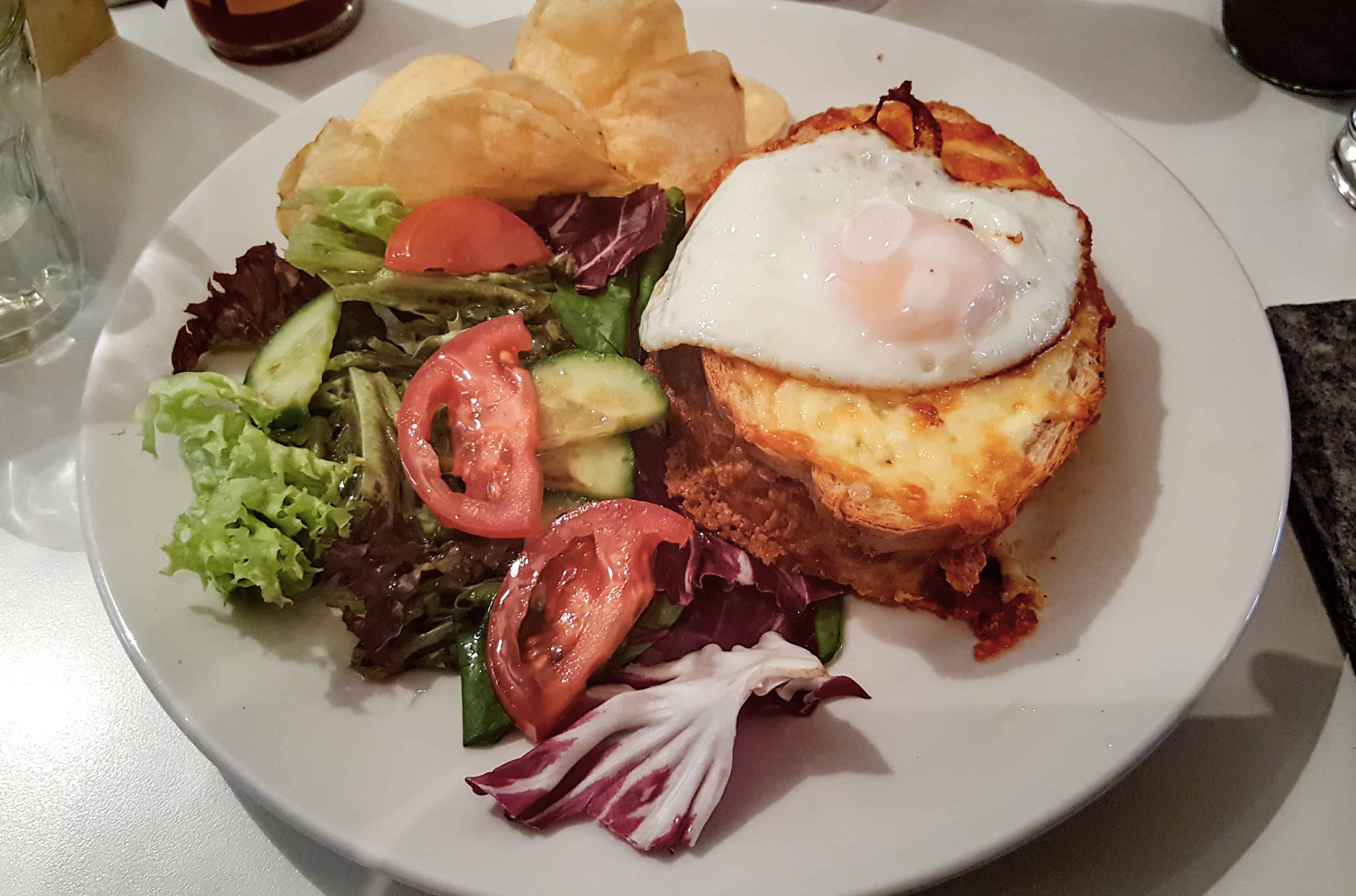 The Blue Bear at Canonmills is all about service with a smile, and they are both dog and kid friendly too. This is a neighbourhood cafe with a big heart – and lots of art on the walls – including a huge mural by local artist Eddscape. Everything is eco-friendly, including compostable packaging and locally sourced food. Their brunch menu is huge (from benedicts, croques, baked eggs, or a bit of toast and jam) and as everything is so tasty I always find it very hard to choose. Work off your brunch with a wander up to the Edinburgh Botanical Garden.
Visit Blue Bear Cafe / Follow
The Roseburn Cafe, Roseburn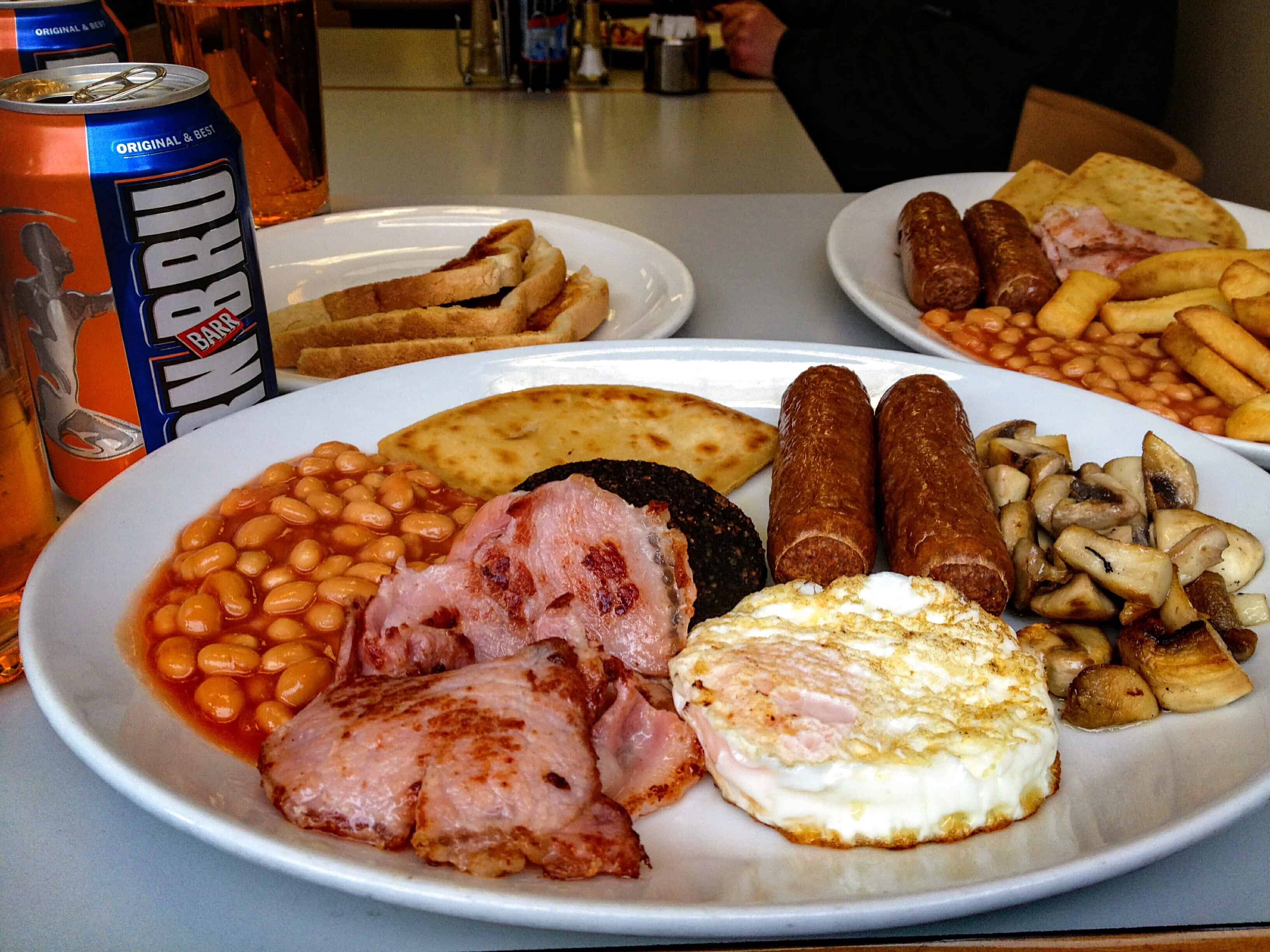 There are some weekends when a good old fashioned fry up is the only thing you want (or need). That and a can of Irn Bru. My favourite of Edinburgh's 'greasy spoon' cafes is at Roseburn. The Roseburn Cafe does a full breakfast for under a fiver, or choose from one of their 'sets', most of which are under four quid. You can even choose to add chips. With fast service, formica tables and the radio on, this is the most traditional Scottish brunch in Edinburgh as you can get. Yum.
The Skylark, Portobello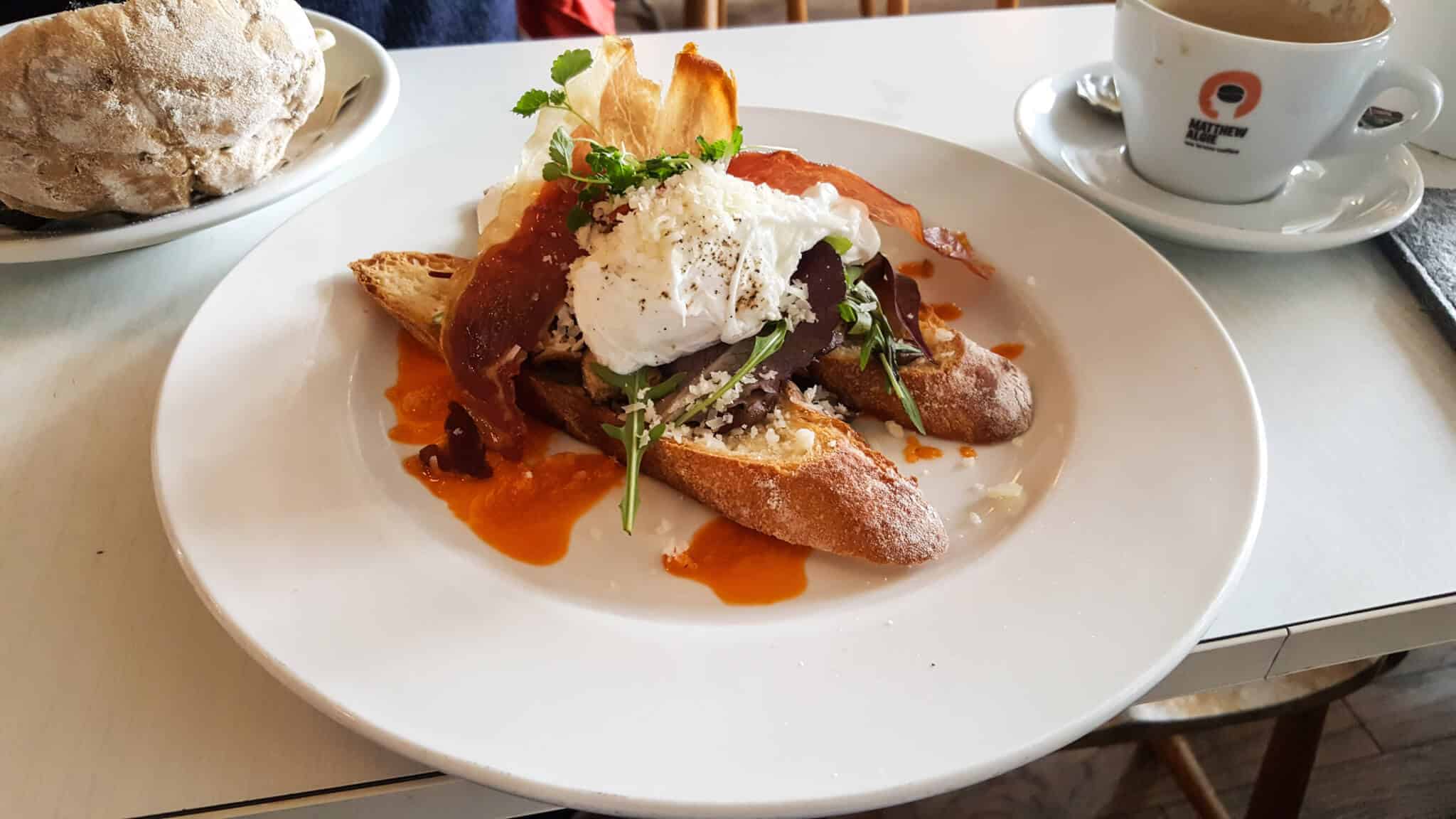 Down at Edinburgh's seaside is The Skylark, a hangout for both brunch or beers. Their brunch is innovative and tasty, the chef works magic with the humble egg – and has a keen eye for a well-named dish. Try the D'artagnan – poached eggs on roasted mushroom and garlic toast with prosciutto crisp and parmesan shavings, or the Zinedine Zidane – poached eggs with Algerian couscous on paratha bread. Work off the food with bracing, mind-clearing, cheery-up stroll along the Portobello prom.
Visit The Skylark / Follow
The Roseleaf, Leith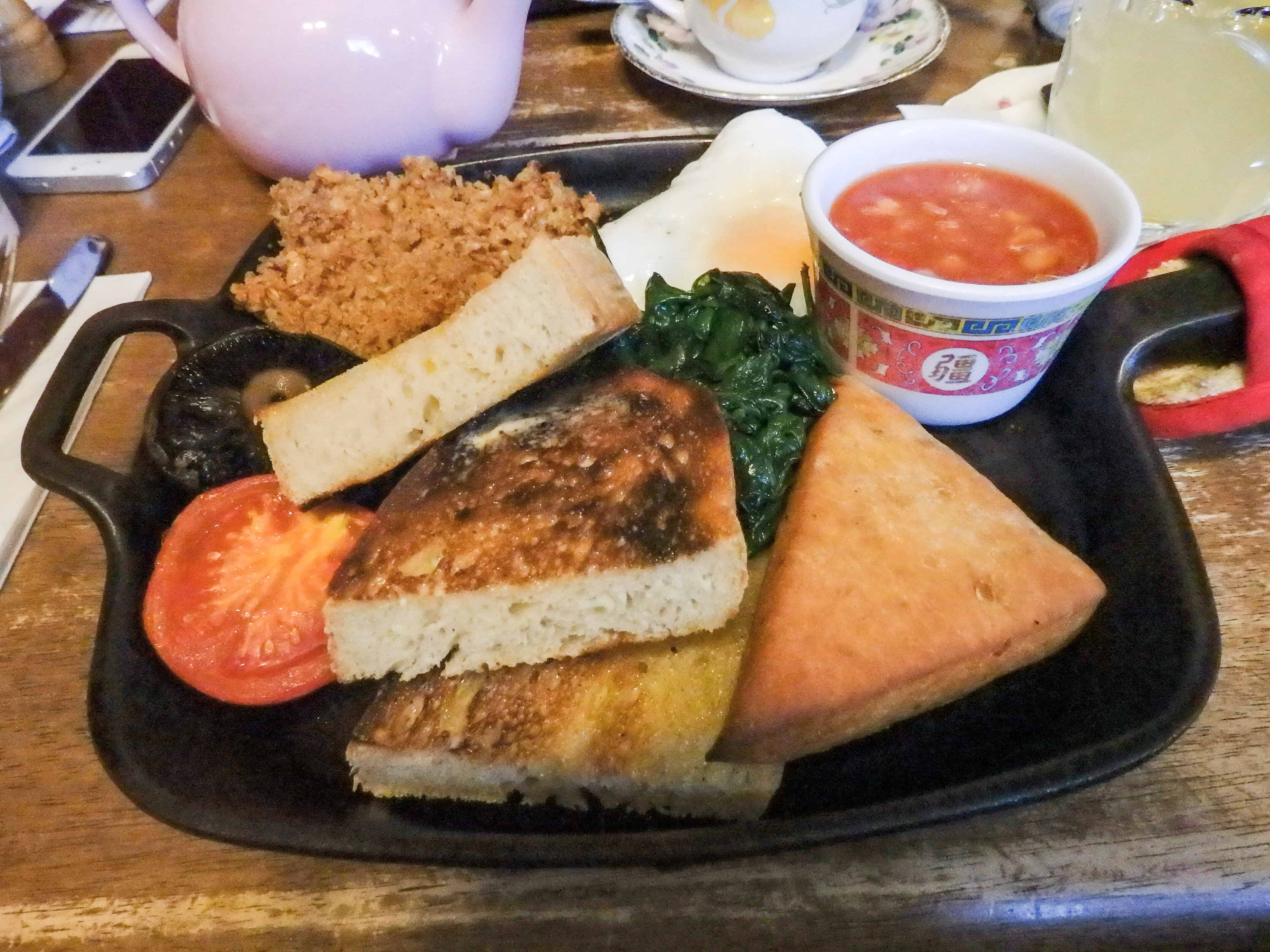 Despite operating out of what must be one of Edinburgh's tiniest kitchens, the Roseleaf produces one of the city's most fun brunches. Grab yourself a hat from their rather large collection, a cocktail in a teapot and get stuck into one of their 'happy' (free range), seasonal, local & sustainable brunch options. I can't see past the Roseleafer veggie breakfast – haggis, beanz, slow roasted tomatoes, homemade tattie scone, flat cap mushroom, wilted spinach with a egg cracked in the skillet.
Visit The Roseleaf / Follow
Where is your favourite place for brunch in Edinburgh?
Love from, Scotland x