Stay at Balsporran, a luxury B&B with real heart (and Dalwhinnie whisky!) deep in the Drumochter Pass in the Cairngorm National Park.
Spend any amount of time in Scotland and you will find yourself on the A9 road. Running from Falkirk to Scrabster on the far north coast, the A9 connects the lowlands to the highlands of Scotland following a route first set down by General Wade in 1702 and finished by Thomas Telford one hundred years later.
At its most spectacular and highest point (460m) the A9 runs skirts the along the edge of Cairngorms National Park to take the Drumochter Pass. Surrounded by the 900m+ Grampian mountains, the pass might seem wild and remote, but it is one of the safest routes through the often freezing, snowbound and dangerous hills.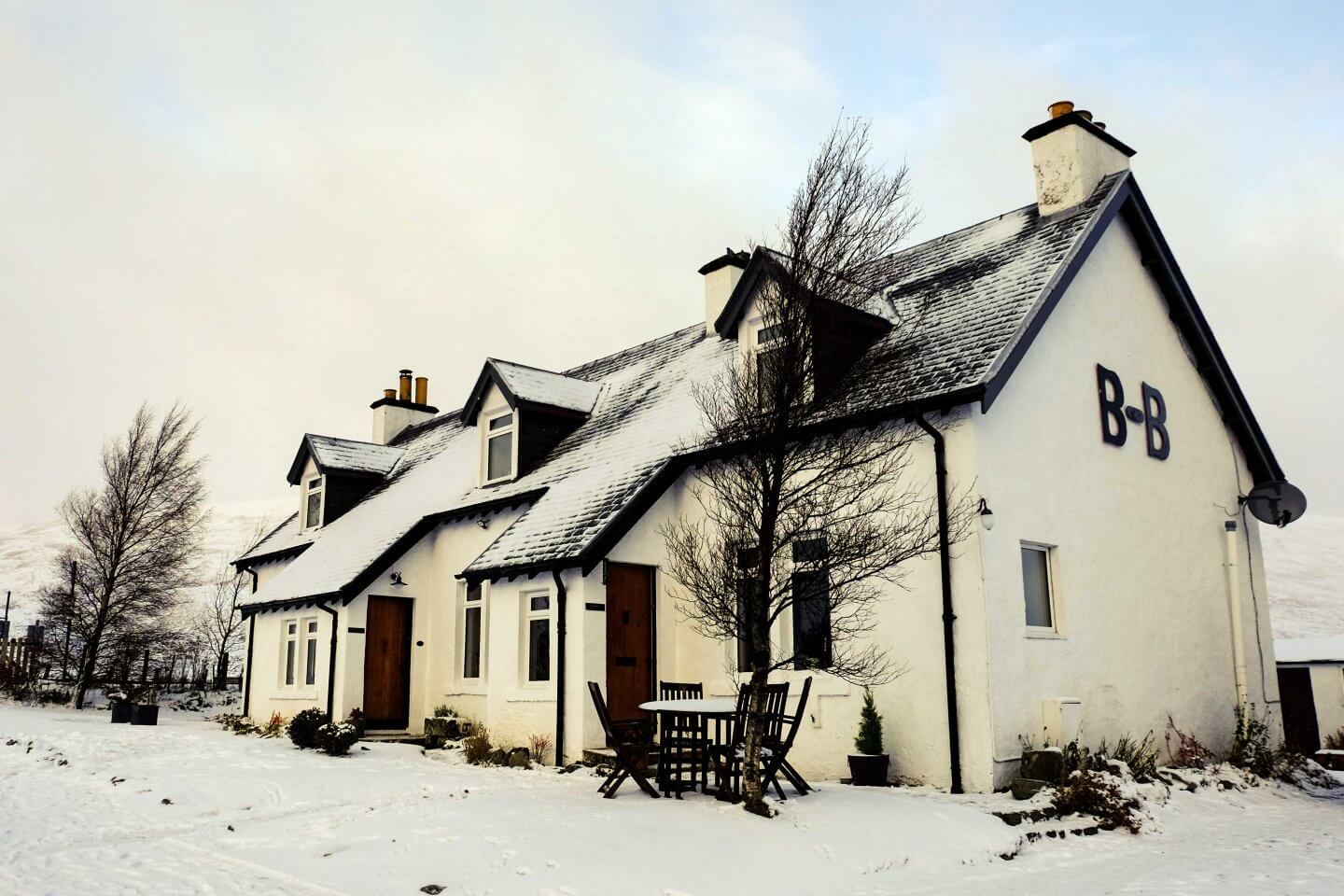 Balsporran B&B
At the heart of the pass, three miles south of Dalwhinnie, and a halfway point as you travel north or south, sit Balsporran Cottages a luxury B&B run by Fiona and Geoff Fisher. We checked in for the night on our way north to Torridon.
Built in 1890 as 3 cottages, Balsporran B&B welcomes guests into an incredibly warm and stylish space, decorated with beautiful wood carvings by Geoff, quirky antler lampshades and tweed accents.
Upstairs are four simple, but luxurious, guest bedrooms – two double room at the front of the house with huge beds with fluffy throws – and two cosy singles to the rear. Our double room had an incredible view over the Drumochter Pass to the hills, I couldn't resist sneaking out of bed to snap a few photos of the incredible sunrise.
Downstairs is a comfy residents lounge, perfect for planning your day out in the Cairngorms or (more honestly) snoozing by the fire with loveable Balsporran pup Oakley.
Where Balsporran excels is through its food. Meals are all served communally at Fiona and Geoff's dining table – the warmth of the B&B practically encourages you to chat with the other guests as Fiona cooks. For dinner, you can pre-order an evening meal (recommended as Balsporran is remote) and the menu includes burgers, Thai curries and a very tasty steak pie. The B&B is also BYOB so you can have a glass of wine with dinner or a nightcap in front of the fire.
Breakfasts are enormous and and are now high up on my list of Scotland's 'best breakfasts' – the fact I stuffed my face is tantamount to how good Balsporran's breakfast is – I never eat in the morning. I recommend you try the veggie breakfast which was served with crumpets(!!) or the pancakes and bacon, or if you prefer something lighter the cheese and rosemary scones and all the continental trimmings.
Walkers climbing the four Drumochter Munros (Scottish mountains over 3000ft), weary A9 drivers, or cyclists on the National Cycle Route 7 which passes by Balsporran, are also well served. Fiona's Kitchen is open serving coffee and amazing cakes Fri-Sun 9-5pm.
For those looking for a B&B on the A9, Balsporran might be a perfect stopping point for the night, but don't just carry on up the A9 in the morning as there is plenty do in the area, including visiting Dalwhinnie whisky distillery.
Visiting Dalwhinnie Distillery
Dalwhinnie, Scotland's highest whisky distillery, sits at 1,164 ft (355m) above sea level. With cold water fed down through peat bogs from Lochan Doire Uaine to the north, the Dalwhinnie Distillery uses the year-round average temperatures of just 6 degrees to produce one of my favourite whiskies – light, honey and just a little bit smokey.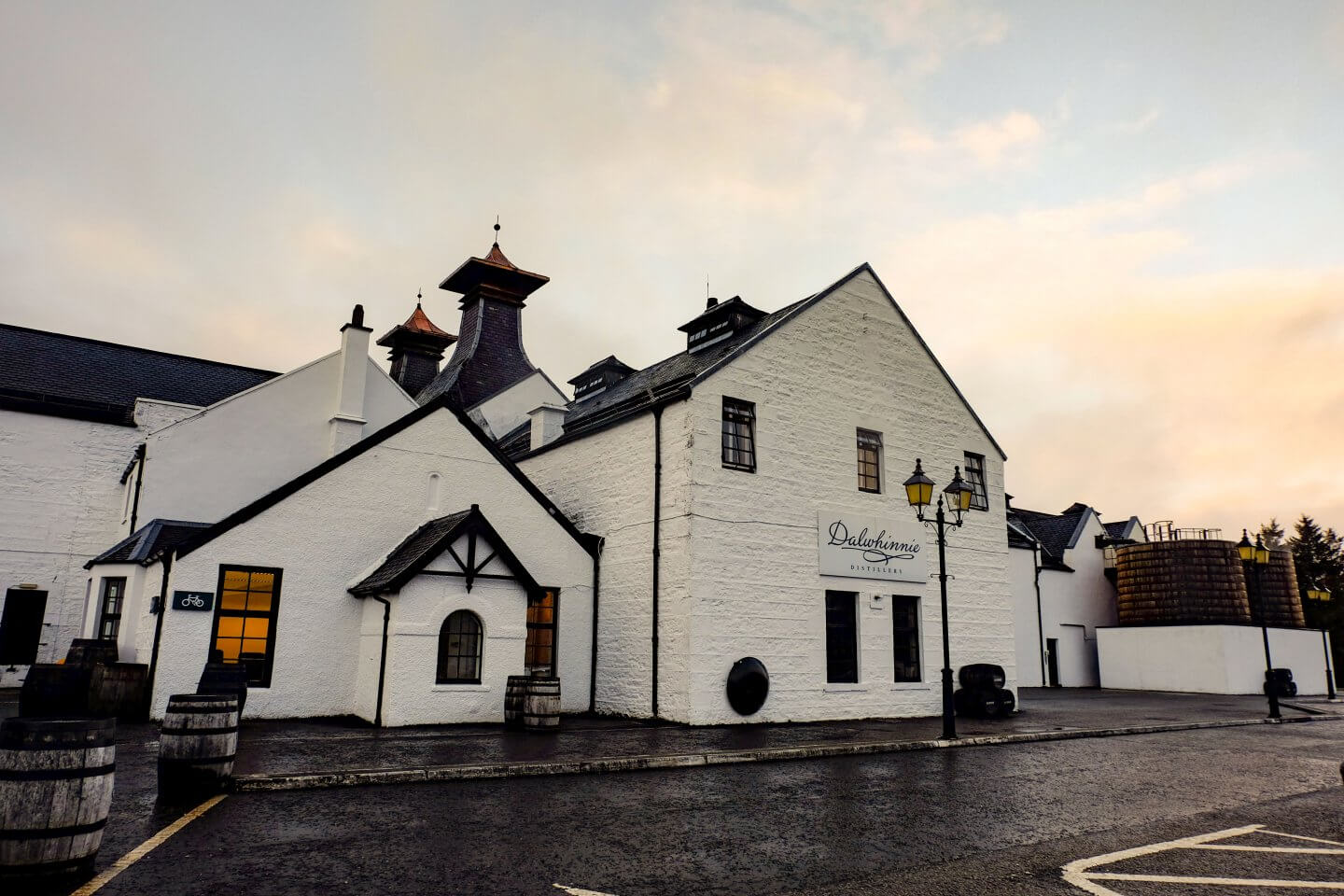 Dalwhinnie or Dail Chuinnidh in Gaelic means 'meeting point' or pass, and the Distillery, built in 1887, took advantage of Telford's Great North Road and the opening of the Highland Railway Line.
Dalwhinnie is a Highland whisky and marketed by its owner Diageo as one of the six classic malts of Scotland – which also includes whiskies from Talisker (Skye), Cragganmore (Speyside) Oban, Lagavulin (Islay) and Glenkinchie (Lowland).
Tours of the distillery run every day throughout the year and because Dalwhinnie won the Best Distillery Tour by Drinks International in 2017 to celebrate, from November 2017 to 29th March 2018 their distillery tours are free or half price.
The Distillery Tour (free until March normally £12) includes a 45-minute tour and two drams with a complimentary glass, the Tasting tours (half price normally £25) includes 4 single malts. Make sure you try the Distillers Edition – a double sherry casked whisky of loveliness!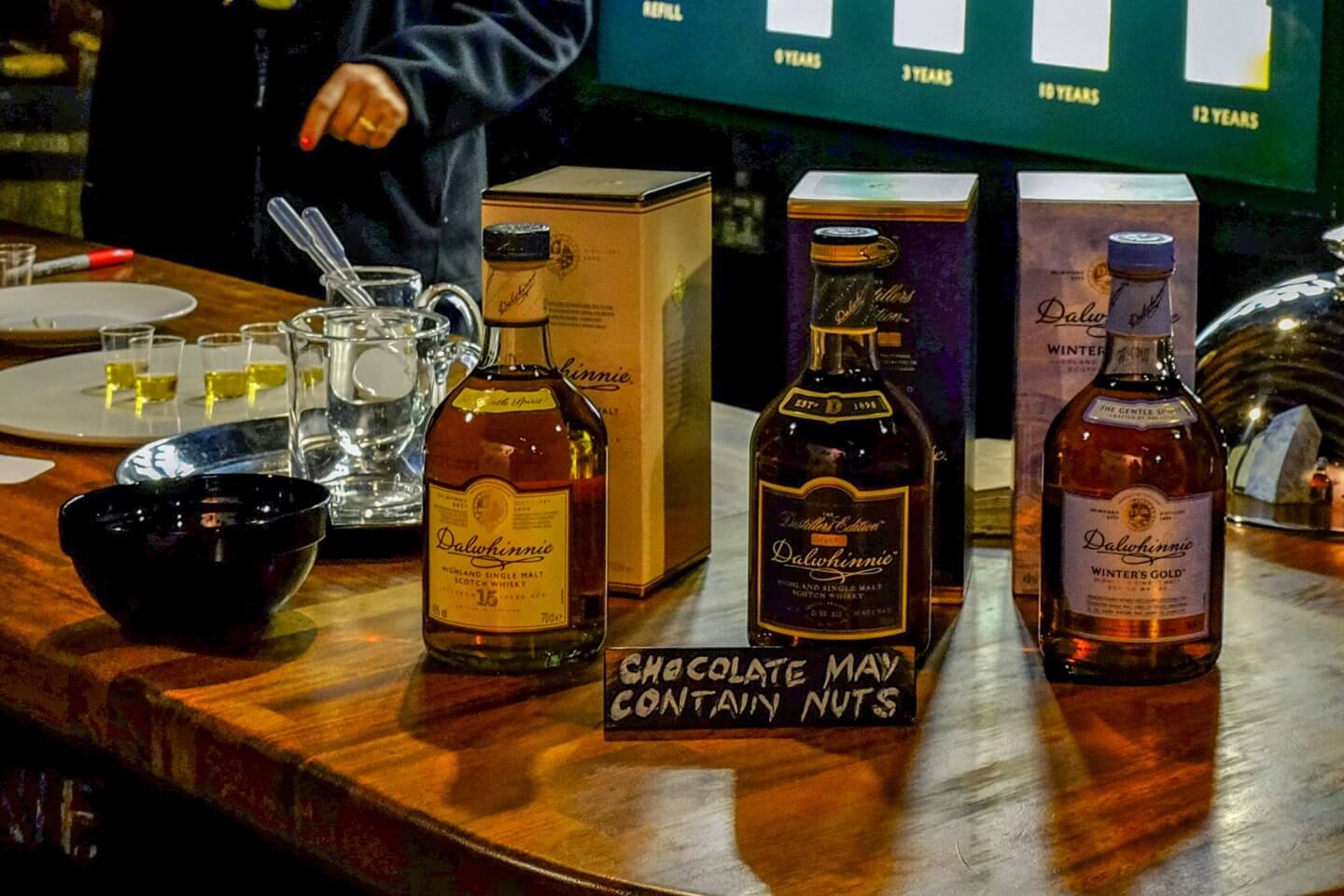 More things to do near Balsporran B&B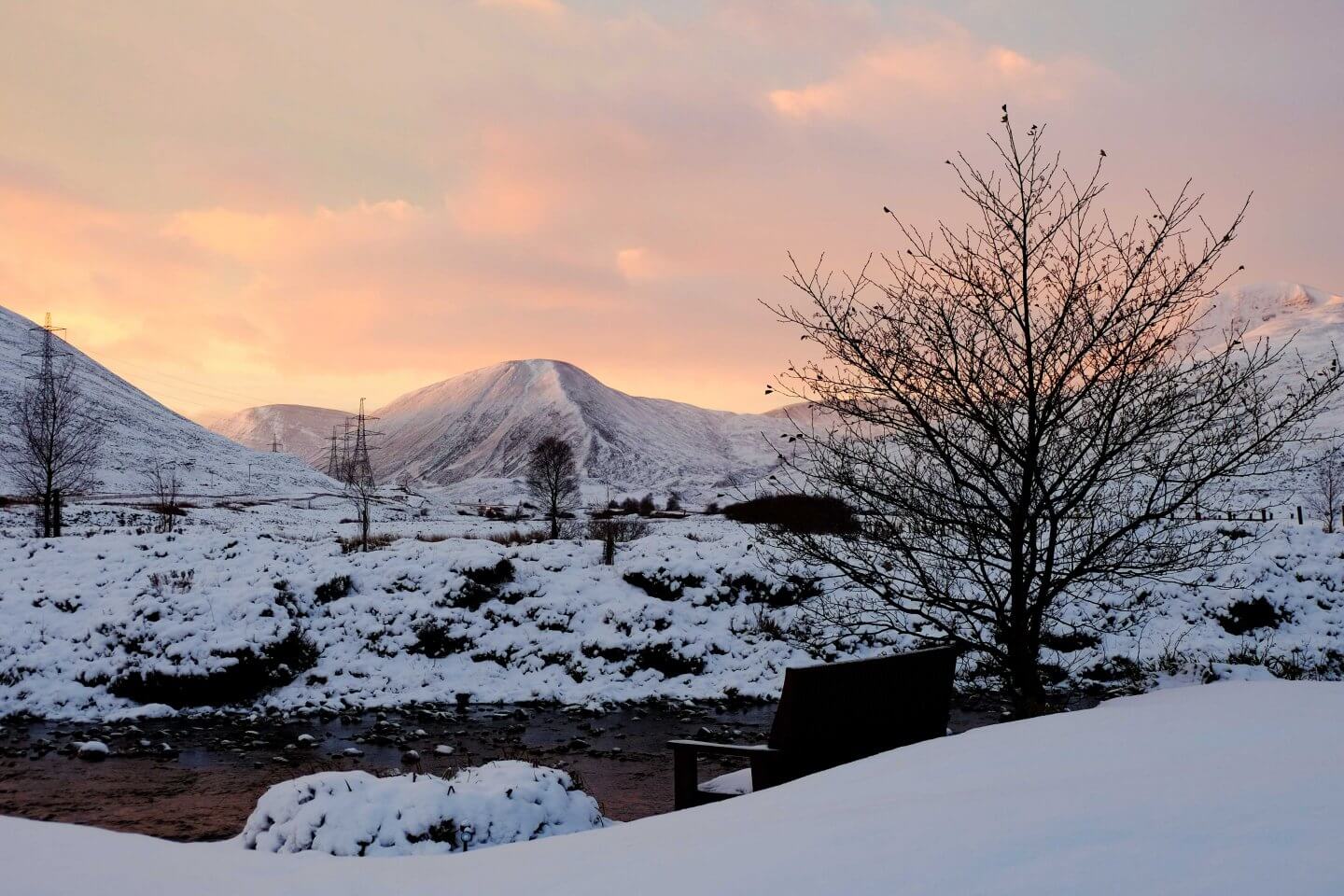 Thanks to Balsporran B&B for a magical stay and the push we needed to get our rear-wheel drive car out of the snow the next morning!
Love, from Scotland x
Rooms are £110 per night (£65 for a single) and dinner was £12 a head for two courses and included amazing Victoria sponge cake for pud.